Fizzbox's ultimate guide to outdoor activities. Get ready to feel the wind in your hair as you get stuck into the great outdoors and enjoy the glorious sights and sounds of the countryside.
Who Knew the Great Outdoors Could Be So Fun?
In our modern age of 5G, social media, and endless streaming; getting out into the great outdoors and connecting with nature has never been so important. Not only does it do wonders for our wellbeing, but it can help us bond with our mates, connect with family and even get us learning new skills.
Luckily for you, Fizzbox has a fantastic range of outdoor activities that put the fun into stepping outside.
What is an Outdoor Activity?
An outdoor activity is anything that you can experience outdoors. Whether you're white water rafting in Cardiff, axe throwing in Brighton or simply taking a stroll during your lunch break, an outdoor experience will give you a new perspective and open your eyes to things you would never have seen if you stayed at home.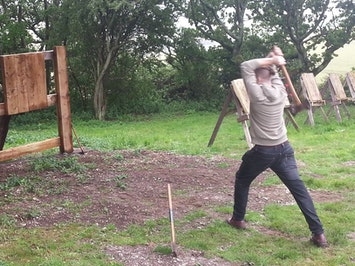 Why Are Outdoor Activities So Important?
Stepping out into the great outdoors has some amazing benefits. Not just for your health, but for your general wellbeing and relationships.
1. Unplug and Destress
Too much of our time is spent plugged into our phones, computers or TVs. Perhaps most of your working week is spent tapping away at a computer. Or maybe social media is the best way for you to catch up with your friends. Whatever your reason for being plugged in, taking a few hours of your week to enjoy the outside world will sooth out any stress and give you some time to recharge. After all, our brains aren't programmed be staring at screens 24/7.
2. Mental and Physical Health
Sure, we can head to the gym or perform exercises via Youtube, but it's just not the same as heading outdoors. Activities such as climbing, gorge walking and mountain biking are all fantastic experiences that tone up your body whilst letting you unwind and have fun. They're also incredibly immersive, meaning they'll give you some time to forget about everything and focus on the activity at hand.
3. Bonding
Whether you like it or not, getting outside with your mates or your work colleagues means you'll have to talk to each other. Gasp! That's right, you can't hide behind email or text, you'll have to have real life conversations. Of course, we know most people will love this opportunity. You can catch up on a hike, work together on an adventure course or enjoy some friendly competition with a game of paintball.
What Occasions Are Outdoor Activities Good For?
Outdoor activities are good for literally anything! Whether you're celebrating a stag or hen do, an outdoor experience will get everyone bonding and enjoying the fresh air before the big day. If you're celebrating a birthday party, it's a great way to get all your friends and family together. An indoor venue may be restricted to a certain number of people. With an outdoor activity, you won't need to worry!
Competitive Outdoor Activities
If you want to get your friends together for a birthday bash, stag do or hen weekend, then a competitive outdoor activity makes for a fantastic icebreaker. Even if you just want to challenge your family to test their skills, these experiences are sure to be a winner with your whole group.
This ancient sport has taken a few twists and turns over the years. Luckily, it's no longer used to hunt or attack in battle. Instead, it's a fun recreational activity that can be combined with some friendly competition. You can opt for some classic archery experiences in a city of your choice or immerse yourself into battlezone archery. You'll used rubber-tipped arrows to shoot at your mates while you hide behind inflatable bunkers.
This classic outdoor experience will see each of you dressed up in army-style camouflage and wielding paintball guns. You'll be split up into two teams and you'll need to use stealth, teamwork and sharpshooting skills to knock out the opposing side.
This one is a little less adrenaline-pumping, but it's just as competitive! Footgolf is a fantastic hybrid of the beautiful game and golf. Instead of clubs, you'll use your feet to hit footballs into over-sized golf holes. Can you land that all important hole-in-one before your mates can?
If you want to practice your shooting skills, then a clay pigeon shooting experience is the perfect opportunity to pick up expert advice and bond with your mates in the great outdoors. Depending on your location and venue, you'll get up to 50 clays to shoot at and a range of targets to let loose on.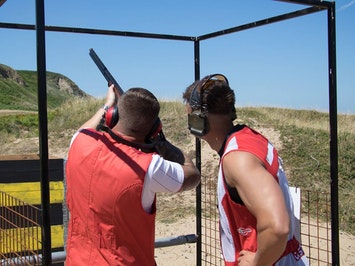 Outdoor Adventure Activities
For the adrenaline junkies, these exciting adventure activities are sure to get your heart pumping and your body working as you take on the thrills of the great outdoors.
An assault course is a fantastic way to test your strength, flexibility and to really get your blood pumping. This outdoor experience usually involves los of mud, so expect to get your hands and your bodies dirty as you scramble, crawl and climb over obstacles. You'll be dashing over tyres, jumping over wooden structures and slithering under nets. And, you can even book onto themed assault course experiences such as the Roman games in Liverpool and jungle escape in Birmingham!
The zipwire has become an increasingly popular activity, and we can see why. This experience will see you soaring at up to a whopping 100mph. You'll feel like you're truly flying as you soak in the beautiful views below and feel the wind whooshing against your face. For those looking for outdoor activities in the Northern Hemisphere, look no further. The zip wire in Snowdonia, Velocity, will take you 500m into the air above the Penrhyn Quarry. These views are not to be missed!
Go karting can be enjoyed indoors and outdoors, but a driving experience in the fresh air is sure to be a winner with formula 1 fans. We have some fantastic all-weather track activities where you can race your mates and attempt to beat the fastest lap. Most sessions last around 15 – 20 minutes, you'll get electronic lap times and plenty of opportunity to master the twists and turns of the course. Who could say no?
If you love driving experiences but want to get a little more dirty, quad biking is sure to tick all of your boxes. You'll be trekking over bumpy hills, muddy ditches and winding woodlands. There will be an activity instructor to lead the way and offer you some top tips on how to tear up the turf like a pro.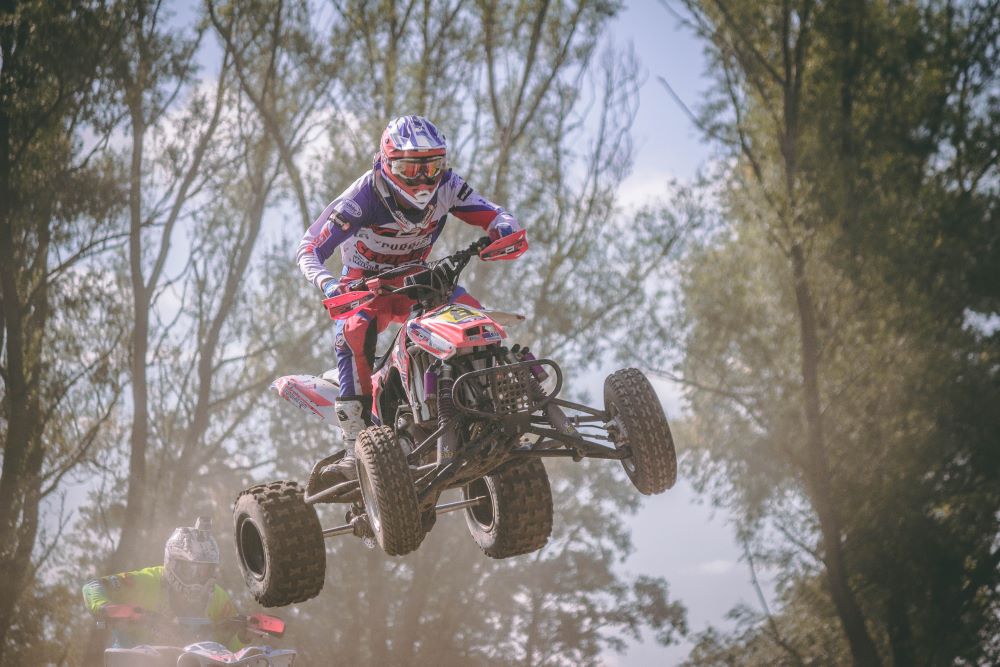 Quirky Outdoor Experiences
Want to try something different? These quirky outdoor activities are perfect for a giggle and some friendly competition.
One of our most popular outdoor activities, bubble football is a game that involves climbing into giant inflatable zorbs that encase your entire body, leaving your legs dangling out at the bottom. You'll have to roll, bump and collide into each other to secure the ball and kick it into the goal. There will be some hilarious challenges including Bulldog, Last Man Standing and Dizzy Penalties.
For anyone looking for quirky outdoor experiences in Edinburgh, you've got to try out the mini Highland games. You'll be playing some hilarious Scotland-themed games that'll see you hurling wellies, going head-to-head in a tug of war and competing in the haggis malt challenge. You'll get extra points if you bring your kilts!
Relive your primary school days with an epic school sports day experience. These retro games will get you feeling nostalgic as you run around in brightly coloured bibs and headbands. You'll be balancing bean bags on your heads, going head to head in the egg and spoon and falling about in the three-legged race. Don't worry, your teachers won't be watching on the side-lines! Instead, there will be an event organiser to keep track of scores and hand out forfeits for the losers.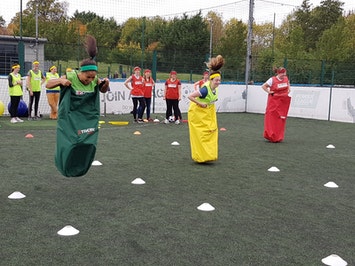 Outdoor Water Sports
For those who love the ocean and feeling the splash of fresh water against their faces, these outdoor activities are the perfect excuse to escape into nature with your buddies.
Stand up paddle boarding is all the rage at the moment. You don't need to know how to surf or sail a boat, yet you still get the chance to cruise along the water and take in the beautiful sights of the countryside. You'll get a board and paddle along with buoyancy aids and a wetsuit. Once you've got your gear on, it'll be time to step out onto the board and push yourself along the river. It's simple!
For something more high-energy, white water rafting is an experience that will fully immerse you in the beautiful rivers and rapids that the countryside has to offer. You'll be seated in an inflatable raft with your mates and you'll each need to use your oar to boost yourselves along the river. Your adrenaline levels will go through the roof as you manoeuvre past furious rapids, powerful drops and weirs. You'll need your waterproofs for this one!
Chilled Outdoor Activities
For some no-stress, party-style outdoor activities, these chilled experiences will have you relaxing, celebrating with your mates and enjoying the sites and sounds of the city of your choice.
All you need to do is sit back and relax on one of our party boats experiences. Whether you're looking for outdoor activities in London or Ibiza, we've got some fantastic booze-filled boats that are sure to make your special occasion one to remember.
Check out some of top party boat destinations:
London
Prague
Magaluf
Newcastle
Beer and Prosecco Bikes
Just as the name suggest, a beer or prosecco bike is a party bike stocked full of your favourite tipples. You and your friends will climb aboard the specially designed bike that has seats with pedals attached to them. A driver will steer and point out all the top landmarks and locations as you toast to your special occasion and feel the breeze in your hair. What more could you want?
This one is cheating slightly, but it's such a popular activity we just had to include it! An afternoon tea bus is designed to seat you and your friends as you tour one of the top UK cities. You'll get a selection of cakes, scones and tea all presented on a three-tiered cake-stand. The tour will last for around 90-minutes, giving you plenty of time to tuck in and raise a glass with your mates.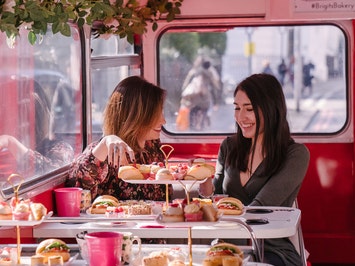 Top Destinations for Outdoor Activities
Wondering where to go for your outdoor adventure? Check out these top UK destinations that are packed with fantastic outdoor experiences.
London
An outdoor activity in London is ideal for anybody looking to escape from the bustling capital city. You can play bubble football, battlezone archery and hop on a thrilling speedboat adventure! For those looking to relax, you can enjoy a mobile yoga class in the park, explore London in a scavenger hunt or compete in an easy game of footgolf.
Manchester
Manchester outdoor activities are a fantastic icebreaker for groups or as a way to bond with your family. Enjoy a half day of paintballing or embark on an epic quad trekking experience. For something wacky, try goggle football or a Segway adventure!
Edinburgh
This popular Scottish city has a fabulous countryside and so an outdoor activity in Edinburgh is a no-brainer! You can enjoy some ancient axe-throwing or combat archery. Alternatively, learn a new skill in an outdoor graffiti art masterclass. Here, you'll learn to sketch and paint like a pro as you and your friends create your very own street art mural.