If the bride to be's a big movie buff, give her a send-off to remember with a fun movie themed hen do! There's no better way to channel your inner silver screen sirens or to unleash your inner action hero! Whatever your favourite film genre is, it's time to embrace some Hollywood glamour with our top picks of the best movie themed hen do activities in the UK and Europe!
Harry Potter
Are you girls potty about the wizarding world? You'll be happy to hear that you can take part in your very own game of Quidditch! The iconic Harry Potter sport is brought to life at a range of top venues across the UK and, best of all, muggles are welcome at this movie themed hen do! Split into teams to score quaffles through hoops, dodge bludgers and ride around the pitch on broomsticks.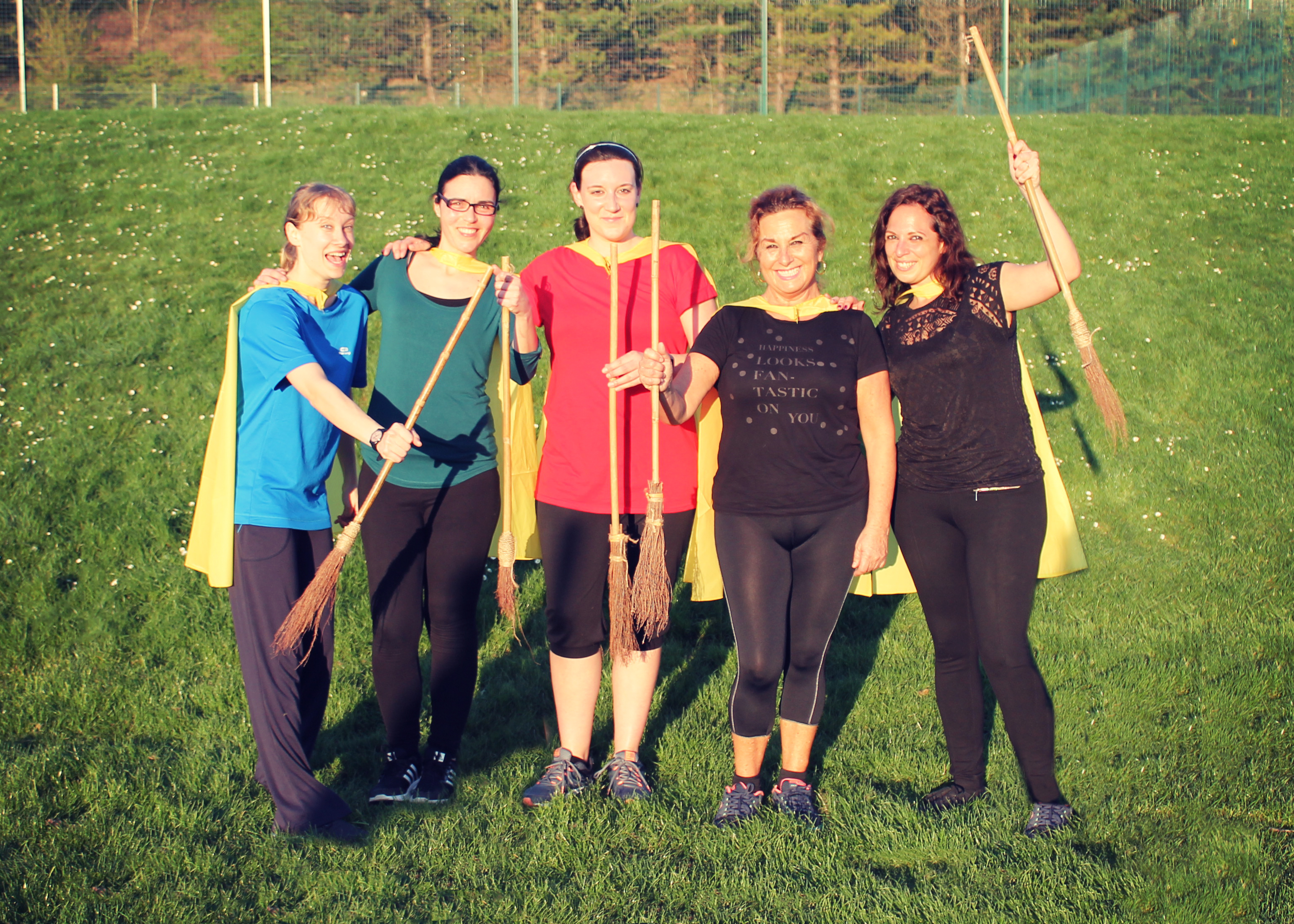 Unfortunately, these don't fly due to gravity (thanks a lot science!) but with a bit dollop of imagination, you'll soon feel like the real deal! In a hilarious twist, one of your friends will become the golden snitch by slipping on a super sexy golden morphsuit! Fancy having a Harry Potter hen do in a more laid back way? Jump aboard the Wonderful Wizarding Tour in Edinburgh. You'll tour around this fab Scottish city on a Routemaster bus, tucking into a delicious afternoon tea of cakes, scones, chocolate frogs, jelly beans and Butterbeer! Yum!
Fifty Shade of Grey
Want to learn how to tease and please the opposite sex? Whether you're single or spoken for, you've got to try out the Flirt and Seduce Masterclass! This naughty, interactive workshop is led by a sexpert who'll help you master seduction techniques and learn all about body language. Laugh yourselves silly as you play some hilarious games, sure to show you a different side to your besties!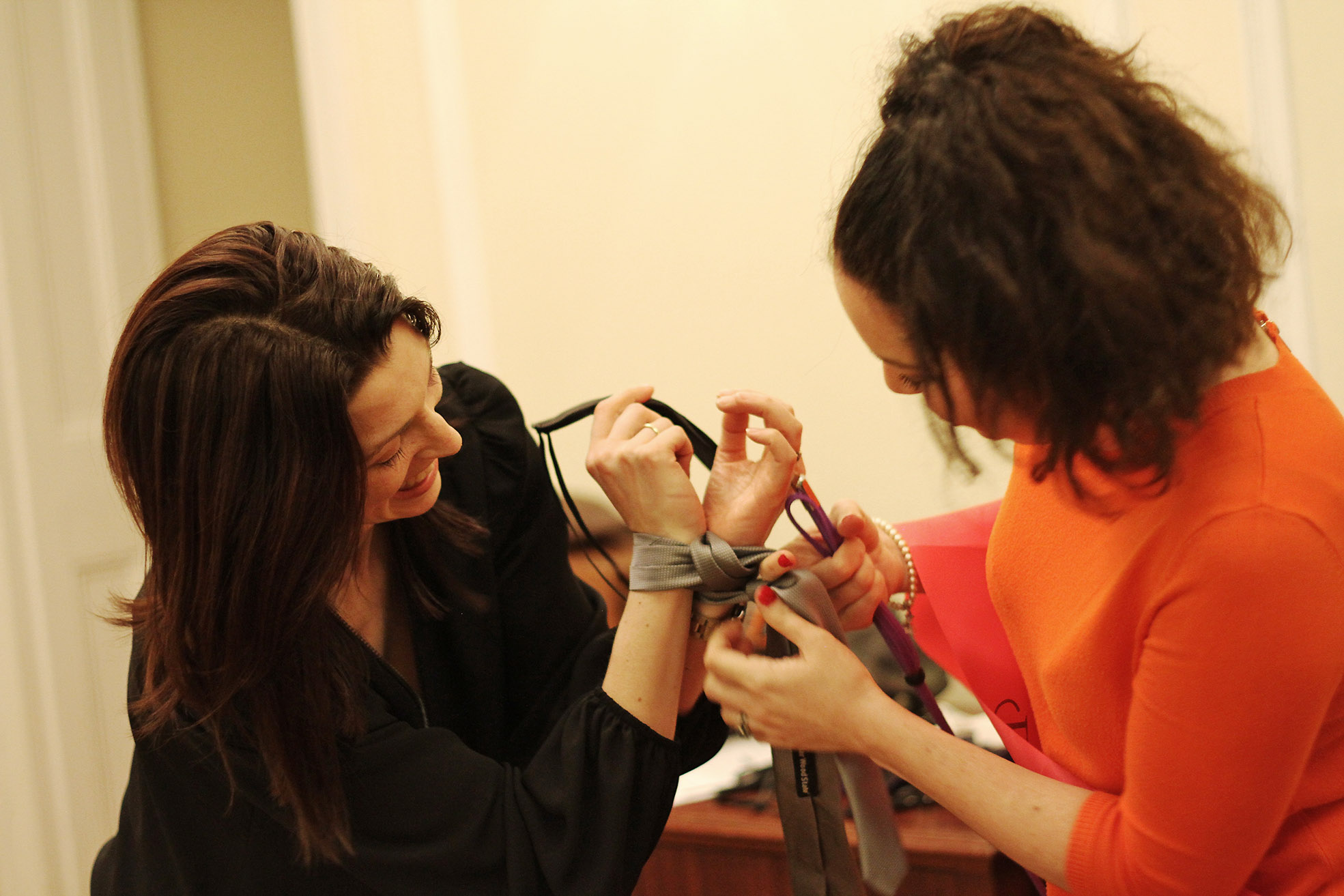 This cheeky, movie themed hen do activity takes inspiration from Fifty Shades of Grey so, you guessed it, it's not recommended for bashful brides or birthday girls as things will get pretty risqué! If your man's more Earl Grey than Christian Grey, don't worry, you're about to learn how to unleash your inner sex goddess and, trust us, they won't be able to resist you! Mr Grey will see you now!
Zoolander
Have you ever wondered if there was more to life other than being really really ridiculously good looking? Why not channel your inner Derek Zoolander or Hansel with a Makeover and Photoshoot?
A professional make up artist will give you a gorgeous makeover with your choice of natural or super glam looks! While they work their magic, you and the girls can enjoy a good old catch up, even making plans for what mischief you're going to get up to tonight!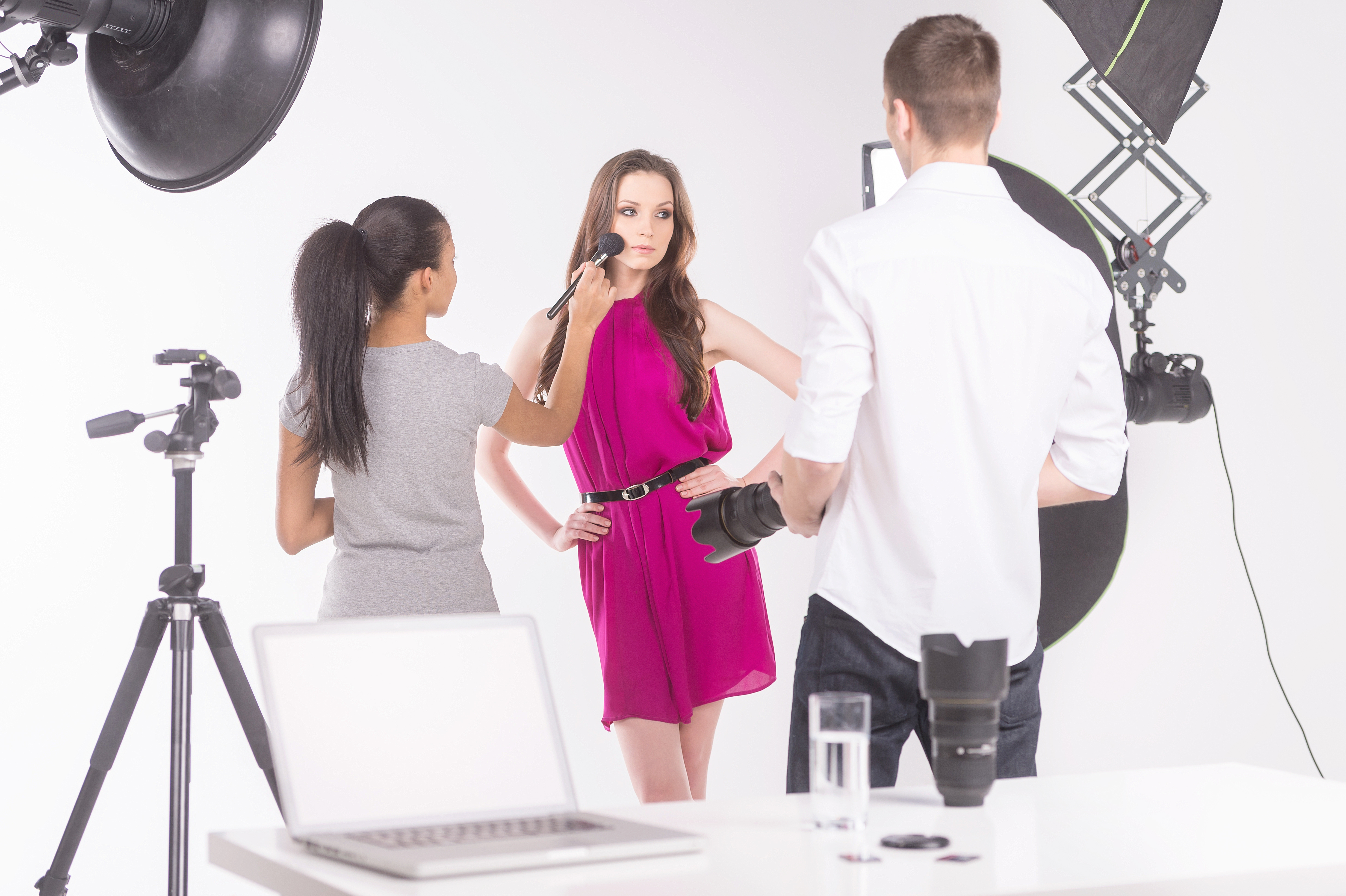 Once you're looking a million dollars, it's time to unleash your inner supermodel and give your best Blue Steel look as you pose for the professional photographer. They'll put everyone at ease and capture your best side in a range of group and solo shots during this fab movie themed hen party activity. All photos will be sent to you via an online link, yours to treasure forever!
Pirates of the Caribbean
Ahoy there mateys! It's time to step onboard a real pirate ship for a super immersive pirate theatre experience that follows the story of pirates, bootleggers and criminals! Pirates of the Hidden Spirit in London is a quirky cocktail experience like no other!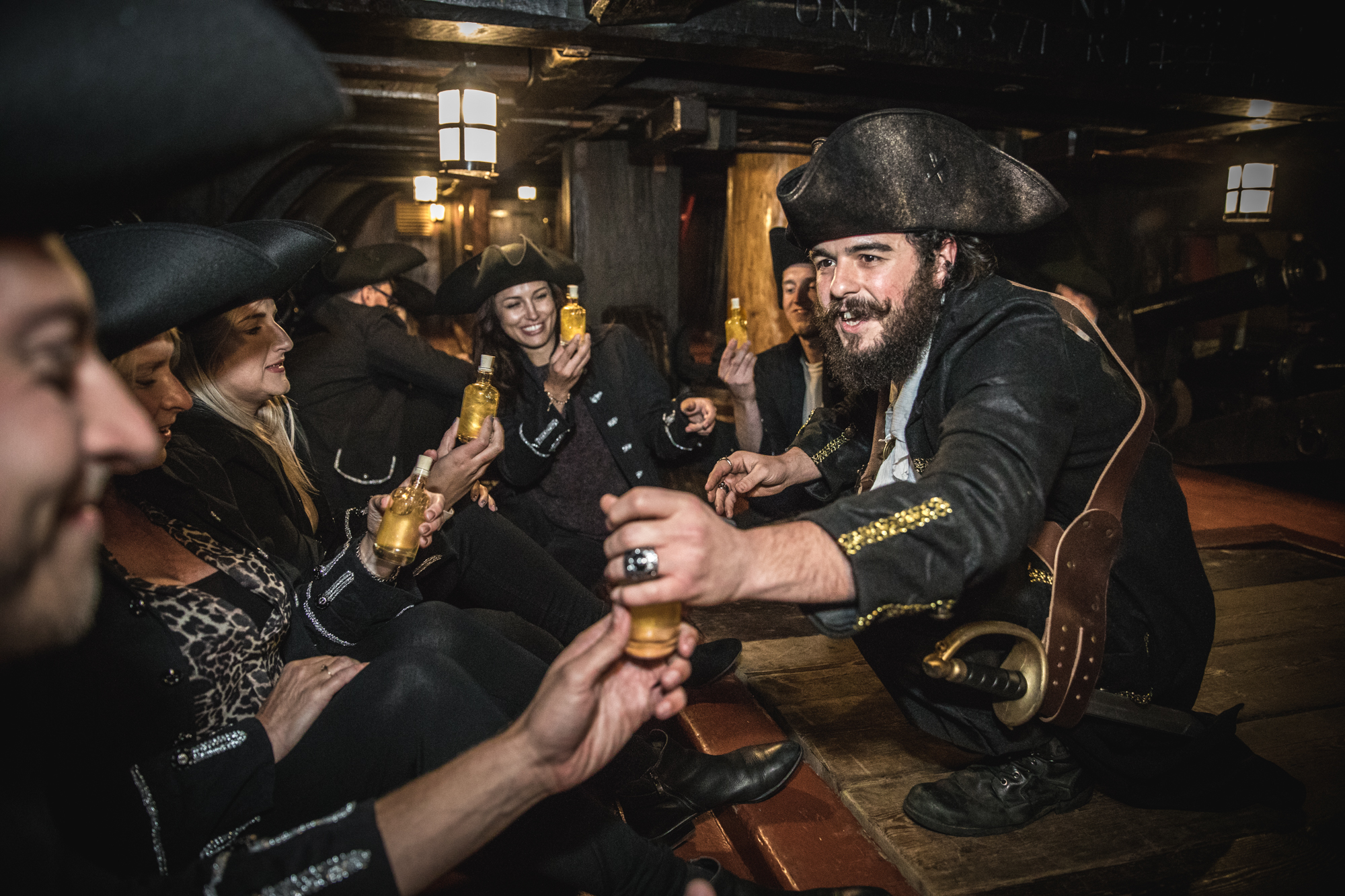 Reckon a pirate's life is for you? It's time to find out! Get into character as you don a costume and join Captain Jack Cassidy on an undercover mission to steal treasure from the Governor! You'll also receive three cocktails each to make things even more fun! Yo ho ho and a bottle of rum! OK, so you won't get a whole bottle, but we reckon that three cocktails are plenty to get you in the spirit of things!
Bring It On
Fancy learning some moves to rival the Toros and the Clovers? Try out our fun Cheerleading Experience where your very own cheer coach will show you how to move, shake, kick and jump like the pros! They'll teach you a fun choreographed routine that'll be taught step by step so everyone can keep up and get in the cheer spirit.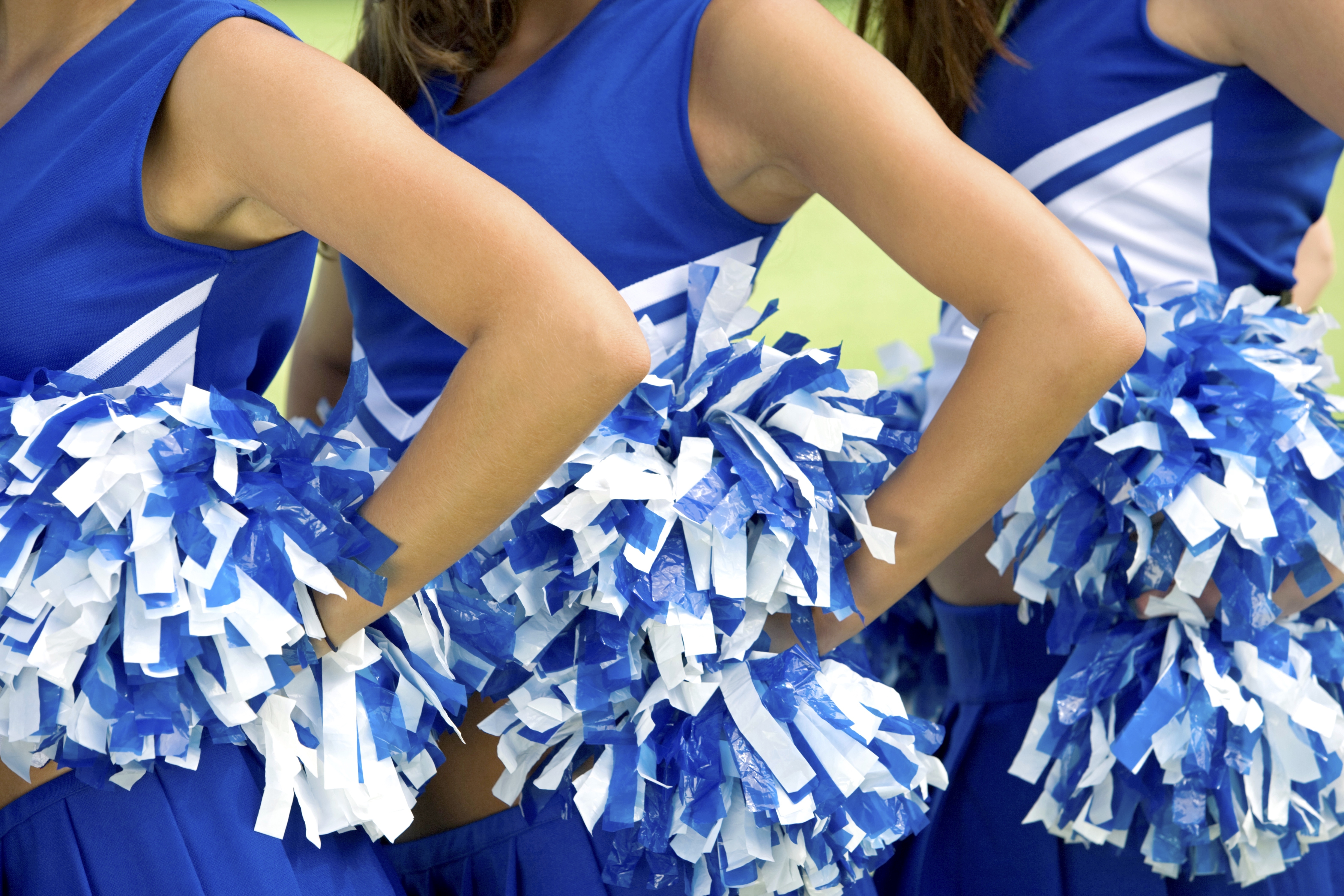 You'll even learn some basic lifts and tricks, and will each get pom poms to help you really feel the part! This fun dance class ends with a final performance where you can really show off those spirit fingers! Sound good, right? Best of all, you can even bust out these moves in a club later! We can just picture it! Give us a Y. Give us an E. Give us an S! What does that spell?
28 Days Later
Horror fans, we haven't left you out! Head to the Midlands for our terrifyingly realistic Zombie Boot Camp in Birmingham! Now this really isn't for the faint hearted because you and your fellow hens are going to be thrown into a super realistic, close combat situation with real zombies! OK, so they're actually actors but once they start chasing you, you'll be convinced they're the real deal! Trust us, a movie themed hen do doesn't come much scarier than this!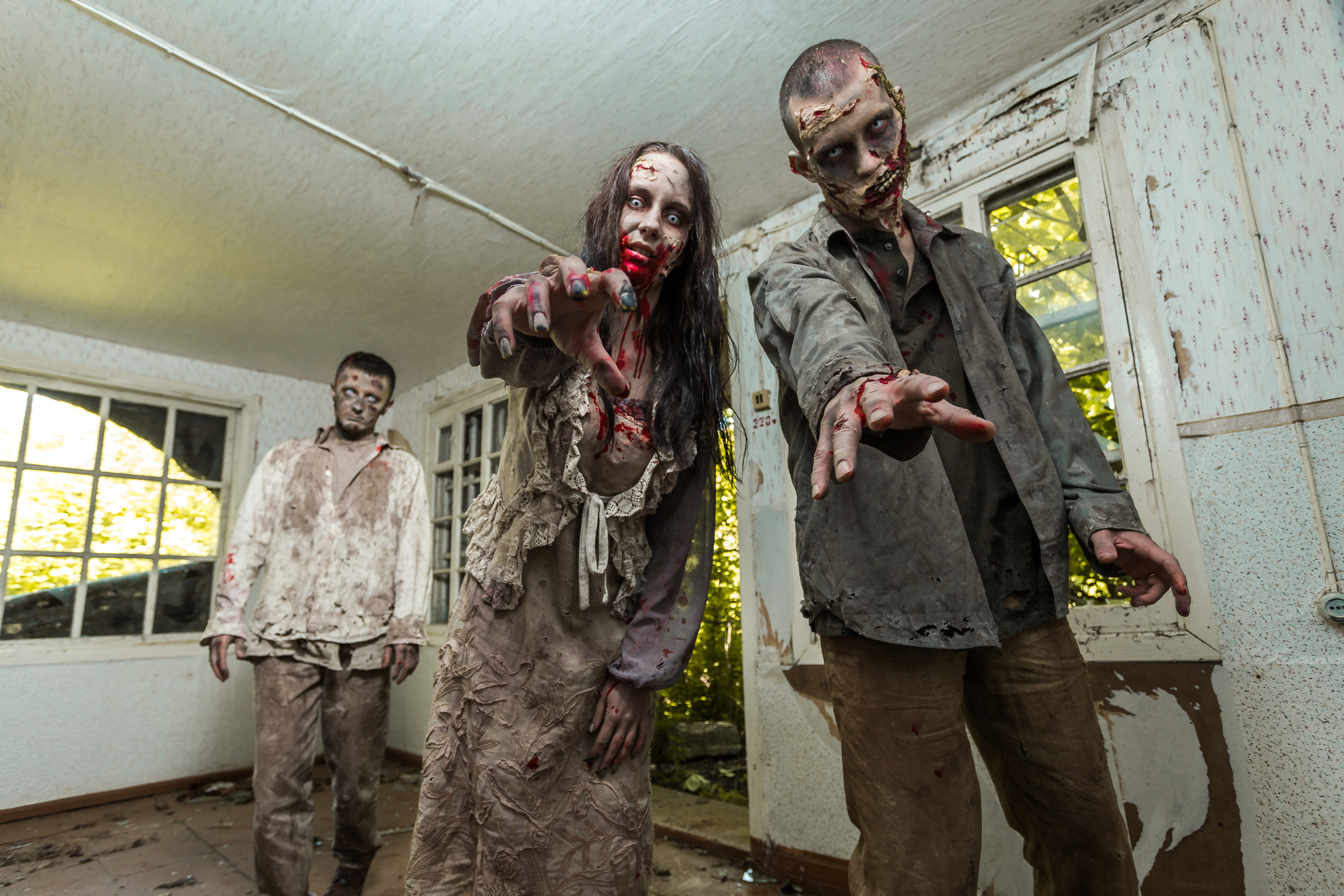 You won't just be running away though; you're going to go zombie hunting! Military trainers will show you the ropes, get you kitted out in SWAT clothing and armed with realistic, imitation firearms. Shoot the zombies in the head or torso to kill them. If you hit their limbs, they'll just keep coming at you! This unforgettable rollercoaster of a horror experience lasts around three and a half hours and can even take place in the dark if you're feeling really brave!
This is ideal for those that would like to celebrate a Birmingham hen weekend.
Sherlock Holmes
Do you fancy unleashing your inner detective? Grab the closest thing you've got to Watson and take on one of our thrilling Escape Rooms for your hen party! These challenges have taken the world by storm and we've got loads for you to choose from across the UK and Europe. The premise is simple; you've got one hour on the clock to enter the room and crack its codes, hunt for clues and solve puzzles in order to escape.
Sounds simple, right? Think again! You're going to need to bring your best teamwork and problem-solving skills to the table if you want to beat the clock. Will you be able to keep your nerve as you tackle tricky trivia and raid the room for the next part of the puzzle? Rooms vary in theme, but all offer immersive gameplay so whether you're solving a crime, stopping a murderer or saving the world, you can sink your teeth into a real adventure during your hen do.
Dirty Dancing
This has got to be one of our most popular movie themed hen do ideas! Nobody puts Baby in the corner, and that goes for you girls too! Plonk yourselves centre stage with a Dirty Dancing workshop where a professional dance instructor will teach you a choreographed routine, inspired by the film we all love (and probably know every word to!). The routine will be broken down into easy to master steps so that every can learn how to tame their 'spaghetti arms' in their own 'dance space!'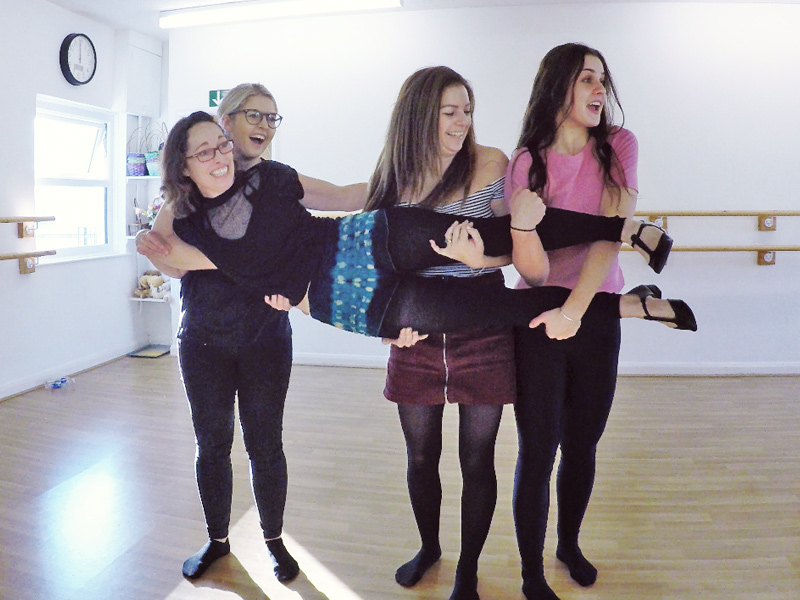 Your group can even try out that famous lift! Get ready for a laugh, girls! To make things even more fun, why not come in fancy dress as your favourite character? Just think how great the photos will be! After a practice, you'll perform your dazzling dance routine, pulling out all the stops. You never know, these moves might even help you find your very own Johnny Castle in the club later!
Cocktail
Movie themed hen party ideas don't come much more fun than this one! Get ready to unleash your inner Tom Cruise with a bit of Cocktail Making. It's no surprise that this is one of our most popular hen party activities. After all, which bride-to-be wouldn't love the fun combination of learning a new skill and sinking some quality drinks? Let's face it, even if you haven't seen the classic film, you're going to have a great time, ladies!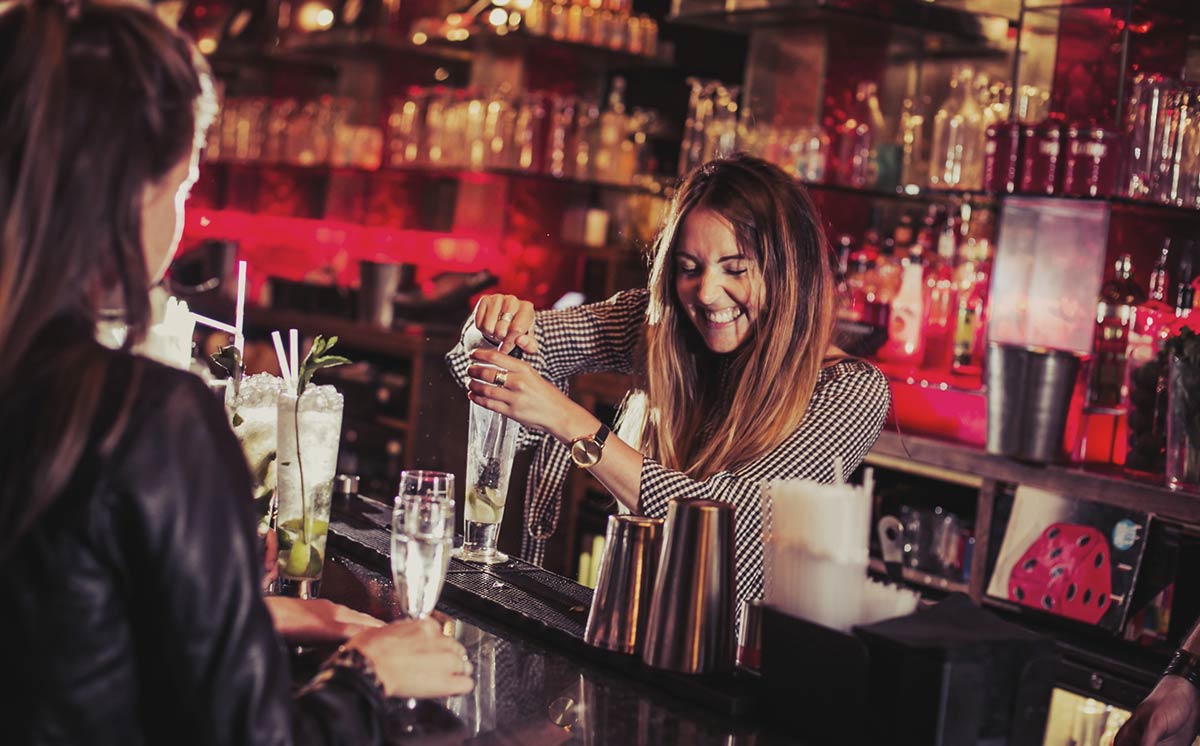 Cocktail Masterclasses are available at a range of top bars in the city centres of loads of UK and European cities. Each class is led by a professional mixologist who'll demonstrate all the tricks of the trade before it's your turn to approach the bar and make at least two drinks each. Games like blindfold buddies and tandem races up the fun factor and get everyone's competitive juices flowing as fast as the drinks! What's not to love?
St Trinian's
Whatever clique you belonged to at school, it's time to relive your childhood memories with this hilarious School Sports Day. While taking part in this energetic movie themed hen do activity, why not take inspiration from the films depicting the most notorious school in the UK and channel your cheeky and competitive sides? Available in loads of top UK cities, this fabulously retro activity helps you unleash your inner child as you take part in the event that either filled you with excitement or dread at primary school.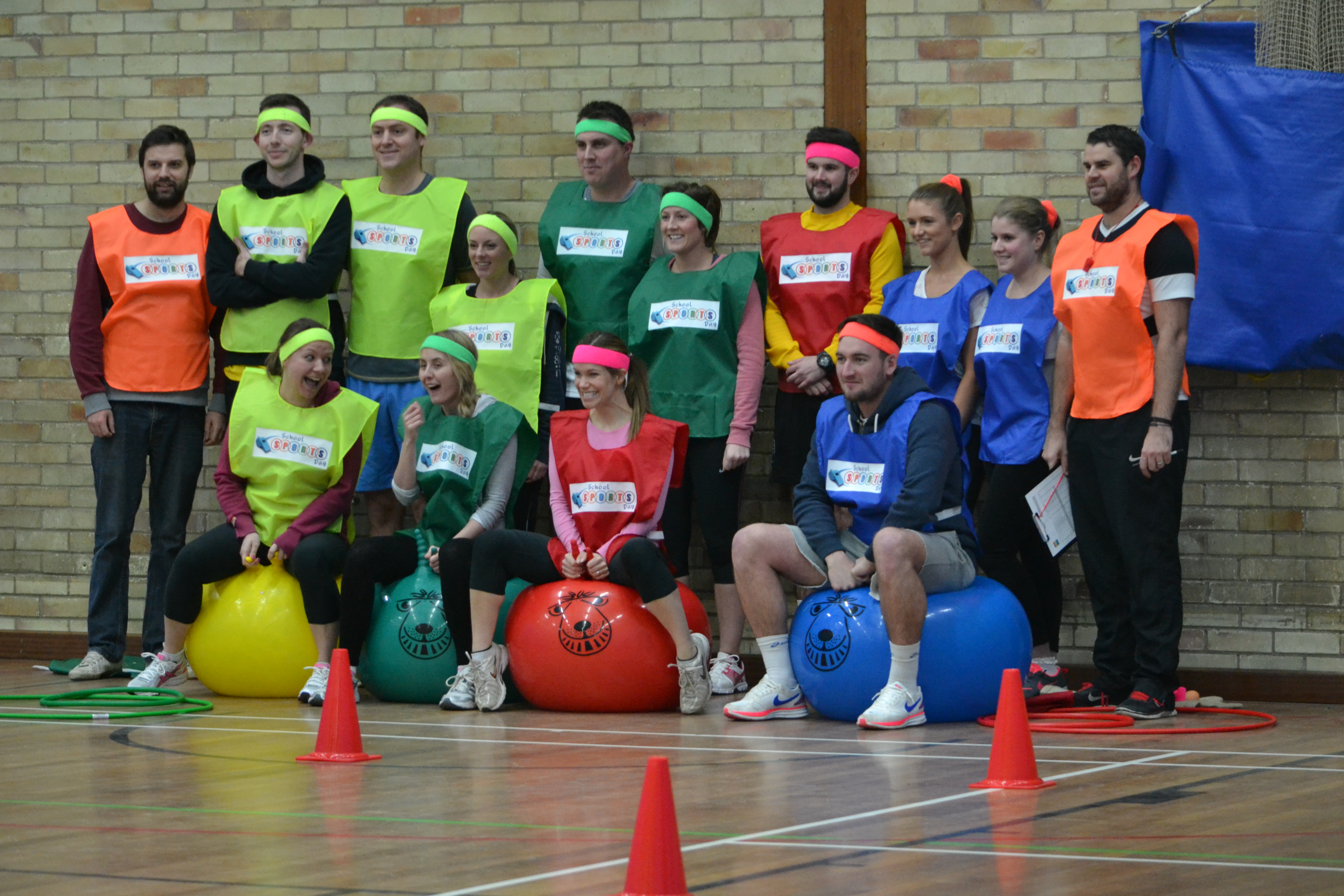 If it was the latter, don't worry, we promise it's even more fun to take part in as an adult! Your dedicated Xtreme Events' coordinator will split you into teams and give you coloured bibs and headbands to make you really look the part. Then it's over to you to go head to head in the sack, three-legged, relay and space hopper races. Our favourite part is watching the concentration on everyone's faces as they try really hard to balance a beanbag on their head! It never gets old!
Grease
Not found the perfect movie themed hen do for your group yet? We reckon this could be the one that you want! The Grease Experience is perfect for summer night…or any time of year, in fact! Gather all your favourite Pink Ladies and head to the city centre of your choice to learn the moves from the iconic film we all adore and have probably watched a thousand times! The professional dance teacher will show you how to shimmy, shake and rock 'n' roll to the much-loved soundtrack. It doesn't matter if you were born to hand jive or have two left feet, the dance tutor will whip you into shape before you can say greased lightning!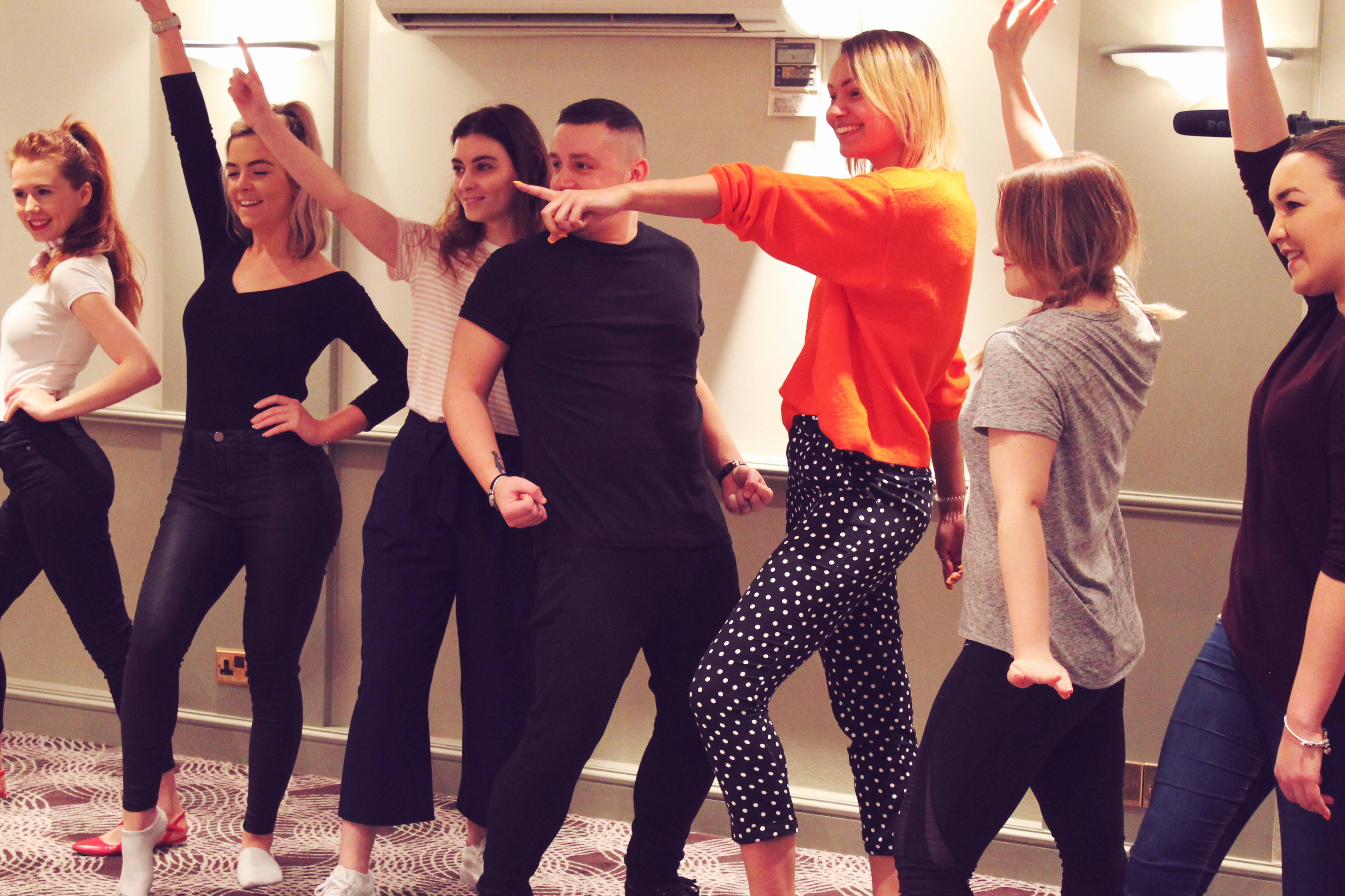 Come in fancy dress to make things even more fun. Fancy being sweet Sandra Dee in a long skirt, cardigan and ponytails? Or maybe post-makeover, sassy Sandy with big hair and those famously skin-tight, black disco pants? Maybe you see yourself as more or a Rizzo or Frenchy? Well, the choice is yours. Whichever movie character you come dressed as, you can see that we're hopelessly devoted to bringing you the best movie themed hen do ideas in the UK and Europe.
Alien
Here's another movie themed hen do activity for all the horror and sci-fi fans out there! The Alien Experience in Birmingham is truly terrifying. Believe it or not, we reckon it's even scarier than the films! This petrifying close encounter sees your supply vessel get attacked by aliens that are out for blood! You'll get kitted out in safety gear including body armour, helmets and goggles and given a gas-operated, airsoft, assault rifle each to fire at the alien actors.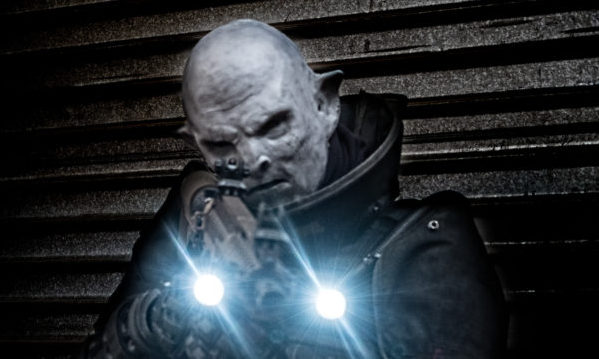 Instructors will explain your mission and help your group navigate the 24,000 sqft, smoke-filled ship to battle aliens. You'll also be hunting for survivors. Rescue them as quickly as possible or you could also become dinner! Nothing gets the adrenaline pumping quite like this immersive horror experience, making it ideal for hens who are looking for thrills!
Want more movie themed hen do ideas?
Whether you love rom-coms, drama, horror or sci-fi, take inspiration from your favourite film, get dressed up in character and live out your silver screen fantasy with your best friends for a hen party none of you will ever forget! Check out more movie themed hen do ideas on our website now.