What better way to get your whole group together and try something new than Cocktail Making in London? Be it for your hen party, stag do, birthday party or quite frankly any do in London or just an excuse to get your mates together for a great evening out. Whether this will be the main shindig of your evening or just a taster of a big night out, either way, Cocktail Making is always a great place to start, continue or end your celebrations! So, why not read on for the five best cocktail making classes in London…
Make two cocktails each
90-minutes
Bubblegum daiquiri vodkaccino on arrival
Incudes posh snacks to share
From £25pp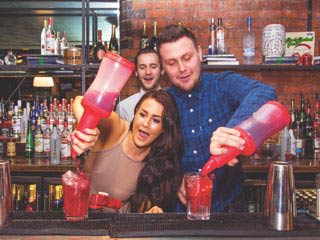 With a bubblegum daiquiri vodka upon arrival, making two cocktails and munching on some bar snacks as well, it's a no brainer that Cocktail Making at Revolution is the first on our list. Start your class off by sipping on your bubblegum daiquiri before you saunter over to the bar to start your cocktail making masterclass. The expert bar tender will take you through the history of the cocktails you'll be making before showing you some impressive demonstrations. Make sure you're watching carefully as then it's over to you and your group to make them yourselves! Throw in some games throughout your session and this makes for one fun-filled and cocktail-packed 90-minutes!
Make two cocktails each
90-minutes
Caipirinha on arrival
Includes tapas dish each
From £30pp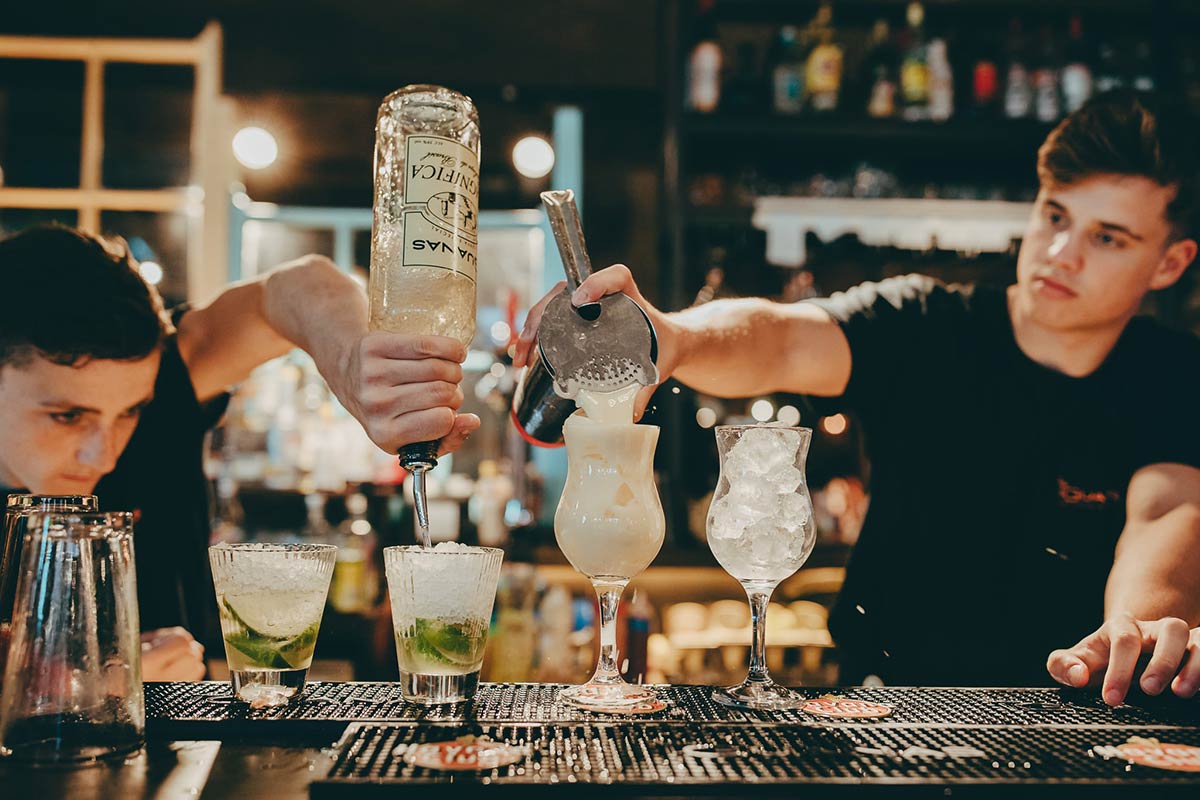 Enter into this venue and celebrate Latin America with kitted out décor, food and of course, cocktails! In this masterclass you'll be greeted with a delicious caipirinha (Brazil's national cocktail) as you watch demonstrations from the expert mixologist. They'll teach you about the history as well as guiding your masterclass to include fun games and facts about the cocktails you're making. Make two cocktails each and of course taste test what you've made! Once you're all shaken and stirred out you'll enjoy your tapas dishes and one more final cocktail to really sweeten the deal.
Make two cocktails each
90-minutes
Bellini cocktail on arrival
Includes sharing platter
From £25
With locations across London you're spoilt for choice at where to relax into your cocktail making session. When you first arrive, you'll be given a Bellini cocktail upon arrival to enjoy before you start on the mixing, muddling and shaking yourself! The pro mixologist will lead your masterclass and give you all the right hints and tips on how to create the perfect drink. You'll make and drink two cocktails each as well as tucking into some amazing sharing platters. A couple of you will head behind the bar to make your own creations whilst the others look on and see if they can fare any better when it's their turn! A great way to get your group together and try something new.
Make three cocktails each
90-minutes
Cocktail upon arrival
From £40pp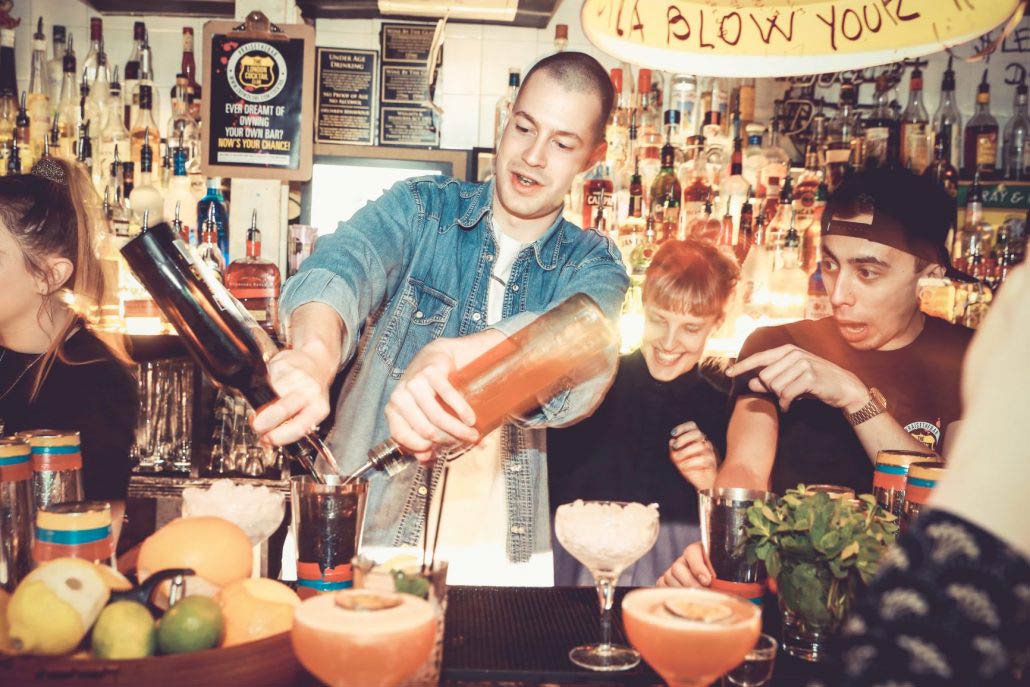 London Cocktail Club has many venues around London, so you can choose which location suits you best for after work cocktails, a corporate event, a birthday party for a Friday night or a hen or stag do for a daytime activity on the weekend! You'll first receive a cocktail each upon arrival as you settle in and meet your bartender. They'll show you how to make and create three amazing cocktails throughout the class as well as teaching you a little about the history of these incredible drinks with as some great insider's knowledge. At the end you'll even receive your own London Cocktail Club masterclass certificate!
Sway London
Make two cocktails each
90-minutes
Glass of bubbly on arrival
Includes platter of nibbles to share
From £29.95pp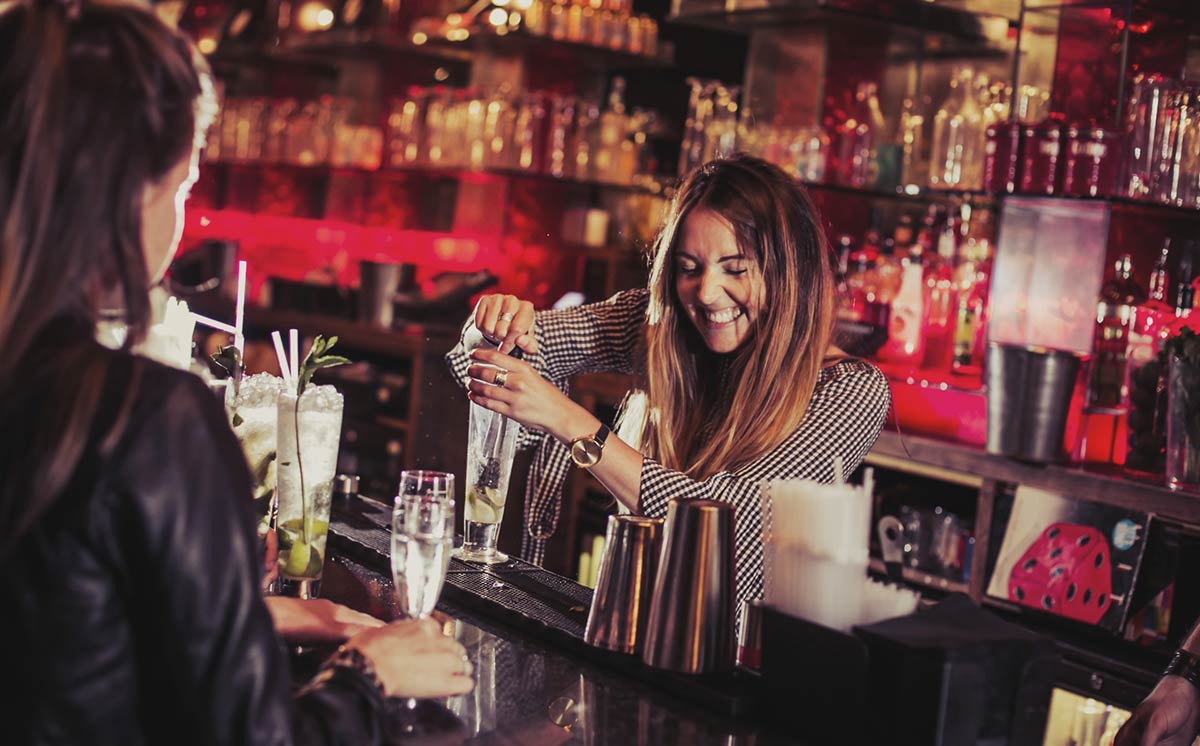 Situated in central London, this venue hosts one not-to-miss cocktail making class as you get to stir, shake and make your very own cocktails under the tutelage of the expert bartender at Sway. Learn how to make the classic cocktails you're sure to be re-creating for everyone on your next pre-drinks! With a glass of bubbly on arrival each you're truly spoilt here from start to finish for this session. The bar tender will show you how it's done first before you head to the bar yourself and have a go, what will you choose? Margarita? Mojito? Manhattan? Choose two cocktails to make amongst your group where you'll be the one they call pro in no time.
Learn more
And there we have it! The 5 Best Cocktail Making Classes in London – have a browse, take your pick and create some crazy concoctions whilst you're there! With welcome drinks, making some delicious cocktails, tasting the cocktails and taking all this new-found knowledge home with you – you're guaranteed to have the best time whichever venue you decide to go with.