We all know that staying in is the new going out! Your hen do is one of the most fun weekends of your life but if you don't fancy hitting the town, why not celebrate indoors? Whether it's your home, a rented hen house, hotel room or another venue, there are loads of fabulous mobile hen party activities that'll come to you.
Why Have a Hen Party at Home?
There are loads of perks to having your hen party at home or another private venue like a B&B or hen house. You can choose your own dress code; you'll save money on transport and we're sure you'll find that drinks from your kitchen are way cheaper than drinks at a bar! You can also decorate your home however you like. What's more, you don't have to miss out when it comes to mobile hen do activities because they can come to you to provide you with entertainment, drinks, food and much more.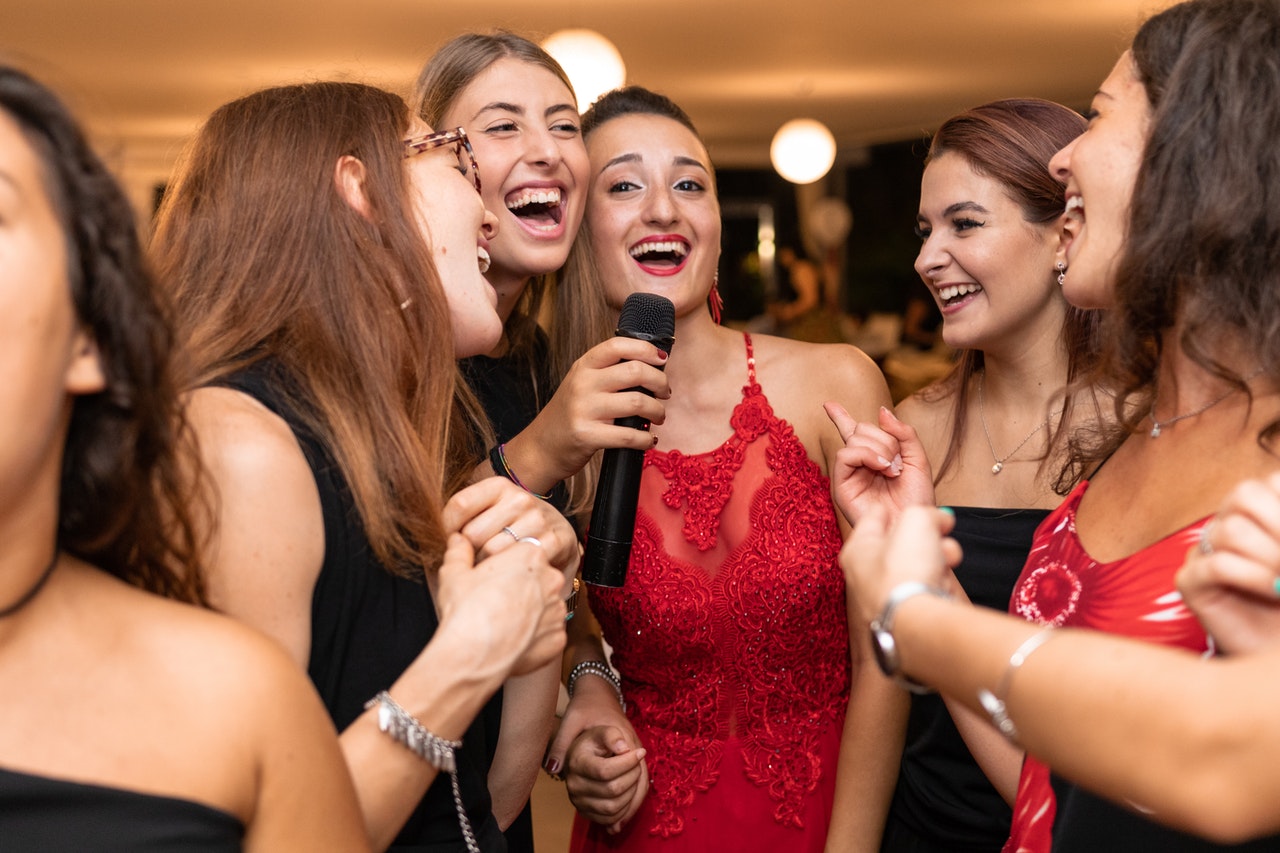 The Best Mobile Hen Party Activities
Here's our lowdown on the best mobile hen do activities in the UK.
Price: From £150 per group
Group Size: 10+
Duration: Two hours
It's no surprise that this is one of the most popular mobile hen party activities. If you want to really make an impression on your guests, just imagine their faces when a half-naked hunk answers the door! He'll be wearing nothing but a bottom-baring apron, bowtie, collar and cuffs so expect a few blushes and giggles. And the fun doesn't stop there; your butler in the buff will also serve your drinks and canapes and pose for photos, as well as suggesting and taking part in hilarious hen party games.
Price: From £37.50 per person
Group Size: 10+
Duration: Two hours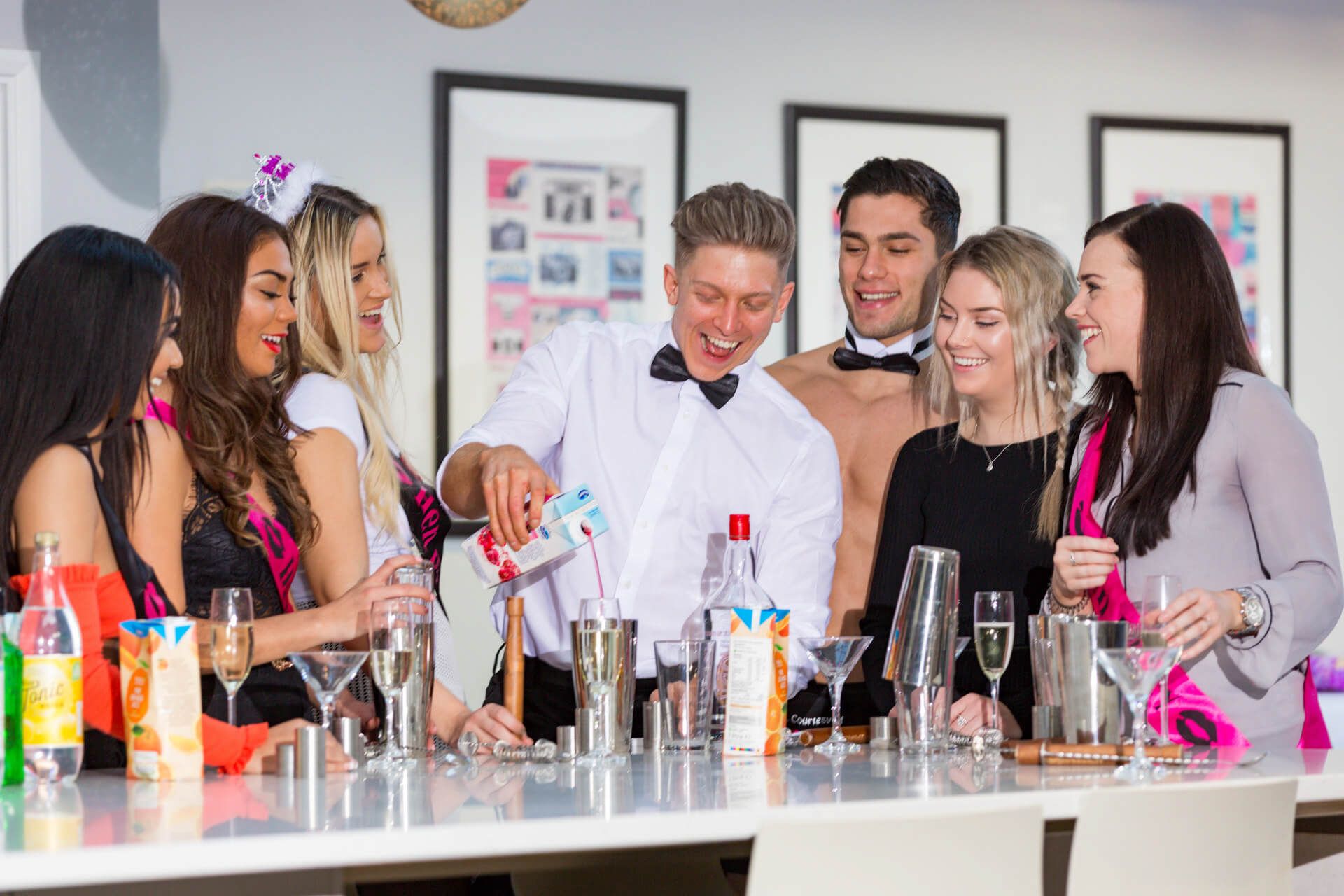 Have the bar come to you with a spot of mobile cocktail making! Don't just drink cocktails, learn how to make them with the help of a professional bartender who'll come to your home or other venue to show you tricks of the trade. You'll drink everything you make and play competitive games along the way. Why not up the fun factor with mobile cocktail making that's hosted by a cheeky mixologist? They will teach you how to whip up delicious drinks, wearing just a cheeky apron, collar, cuffs and bowtie!
Price: From £325 per group
Group Size: 2+
Duration: 1.5 hours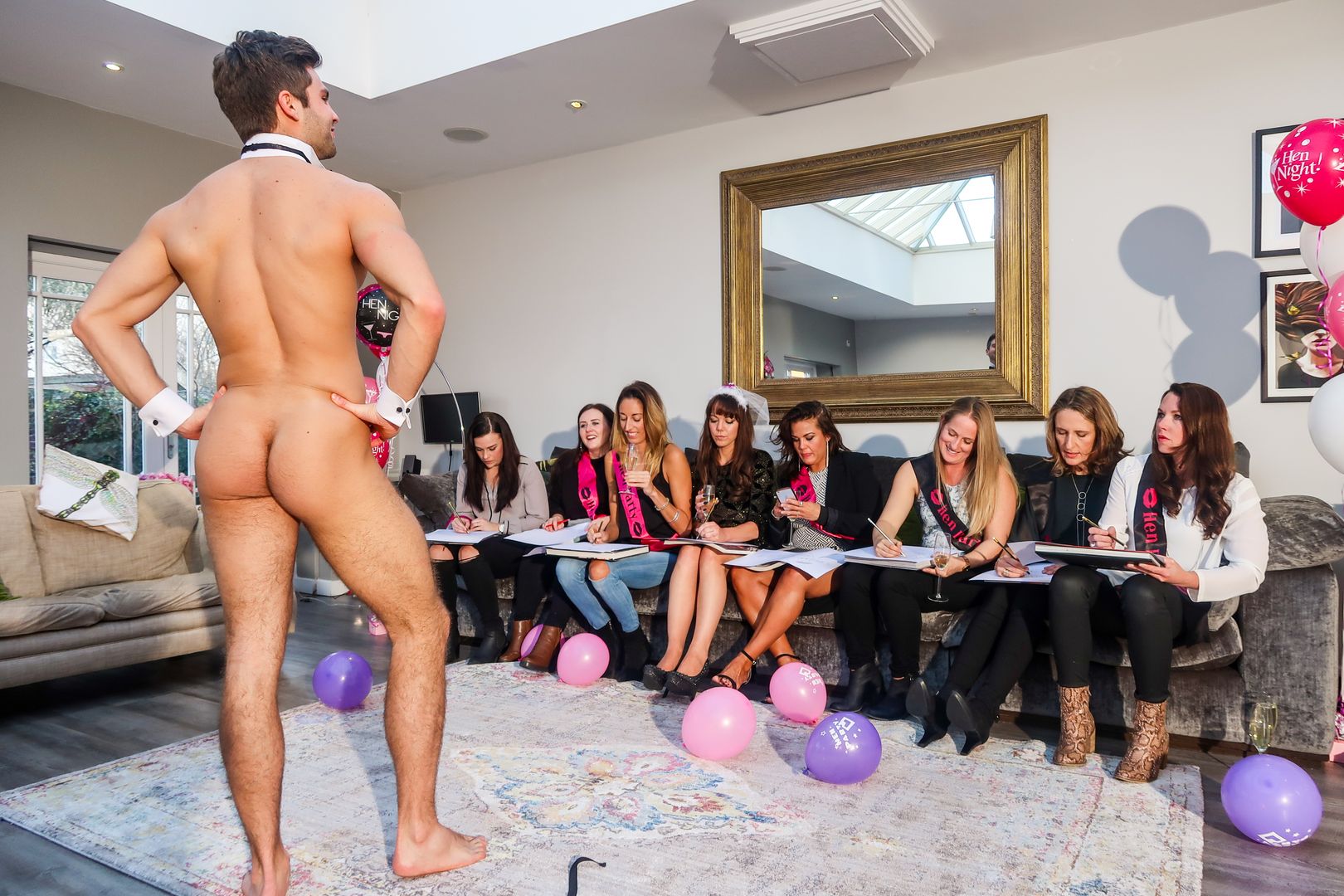 If you want to inject some serious cheekiness into your mobile hen do, nude life drawing will help you do just that. A magnificent male model will come to your venue and provide you with drawing materials before stripping off. It's then your job to sketch everything you see on to the paper in front of you, in between blushing and giggling! Don't worry, the male models are highly professional so won't mind a bit. Will you be able to make a masterpiece? Ask the model to judge at the end if you're feeling brave enough!
Price: From £24.99 per person
Group Size: 8+
Duration: Two hours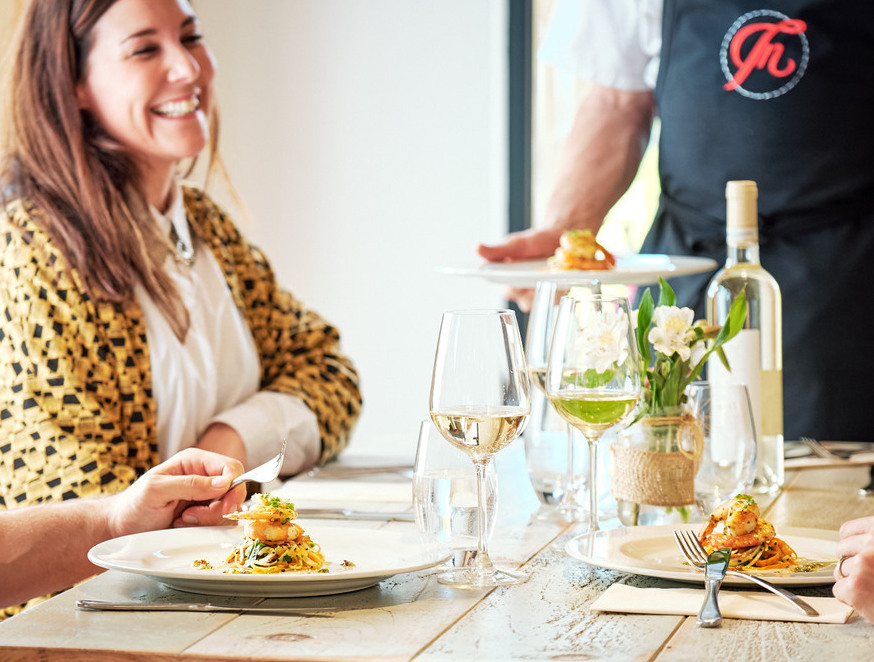 If you're looking for effortlessly sophisticated mobile hen party ideas, a private chef is ideal. You'll feel like celebrities as a mobile chef comes to your home, hen house or other private venue and cooks up a storm just for you. You can choose from a range of mouth-watering cuisines. How about chowing down on filling Italian food? You'll enjoy three courses featuring antipasti, chicken balsamico, Sicilian orange drizzle cake and more. Another bonus is that your private chef will tidy up the kitchen and do the washing up afterwards!
Price: From £15 per person
Group Size: 10+
Duration: One hour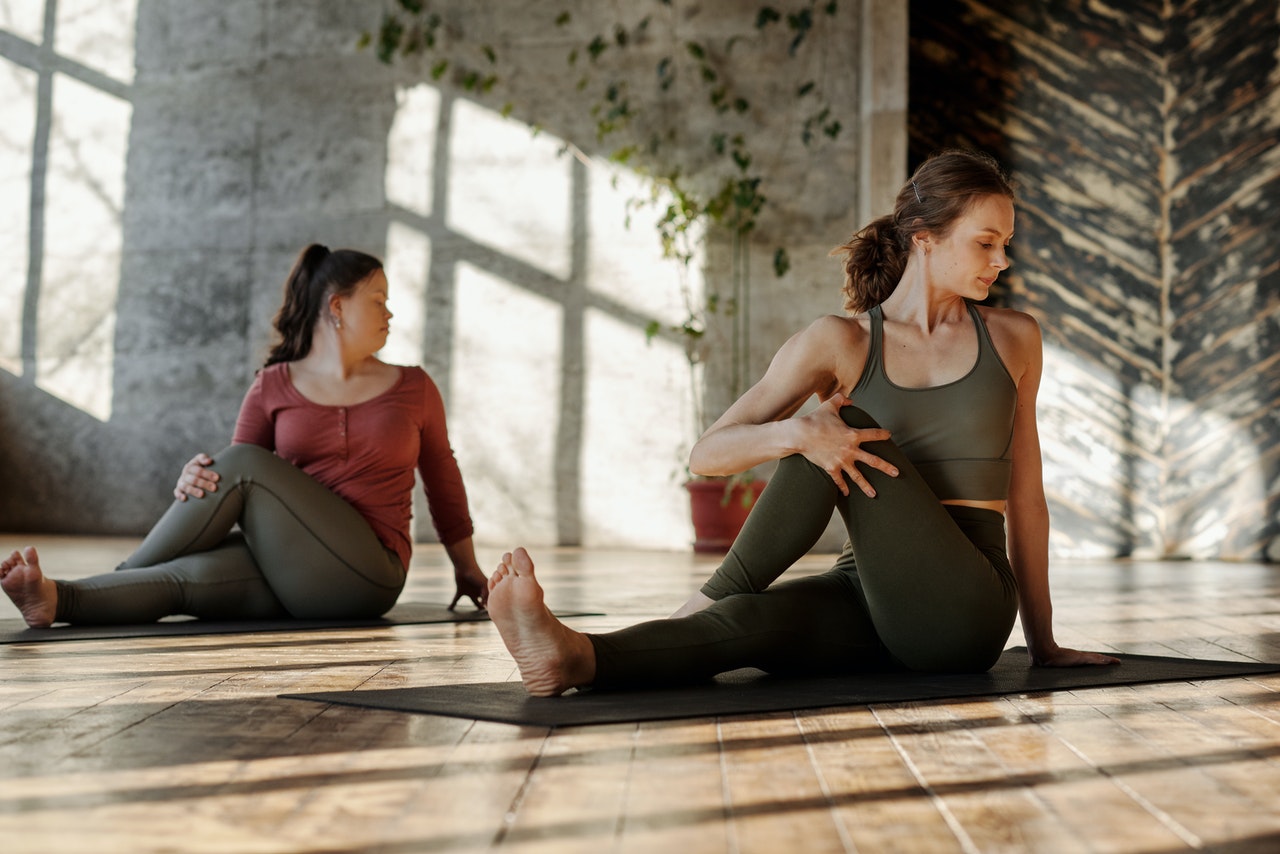 Turn your mobile hen do into a zen do with a relaxing session of yoga. This ancient form of exercise is now a global phenomenon with different styles that are all sure to align your chakra. With this mobile yoga class, the professional instructor will come to you. You can do yoga in your local park or your very own living room. This session will combine moves, stretches, balancing, steady breathing and meditation. It's great for your mind and body, giving you a break from everyday stresses and strains and time to unwind during your mobile hen party.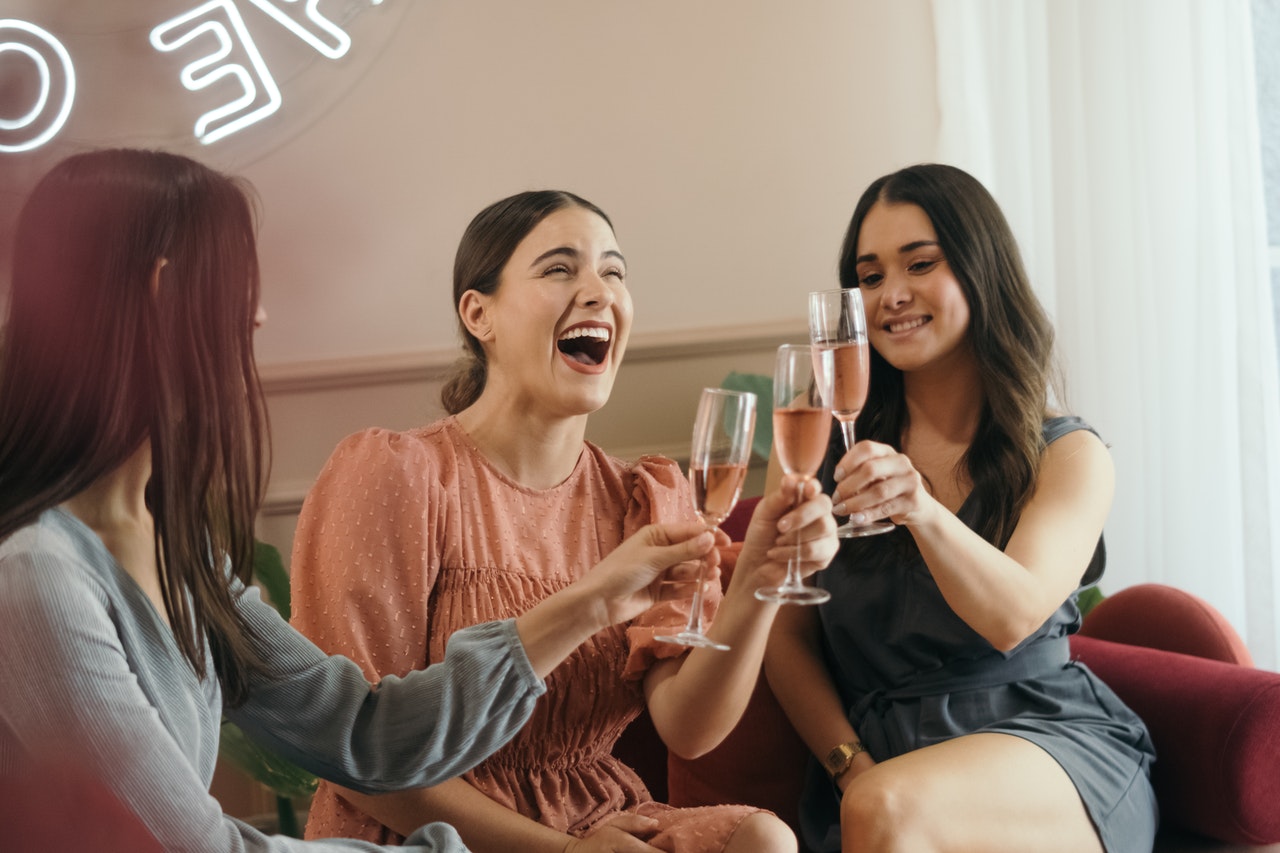 This mobile hen party activity is not for the faint hearted! Learn how to wow your partner in the bedroom with this saucy masterclass that's led by a sexpert. They'll make sure the ice is broken quicky before it's time to spill their sexy secrets. The sexpert will teach you all about the art of seduction, body language, flirting and arousing the sense. You'll even get hands on with some hilarious activities that'll have everyone in stitches. Whether you're single or spoken for, you'll leave with top seduction skills that'll wow whoever you try them out on!
Price: From £24.50
Group Size: 10+
Duration: 90 minutes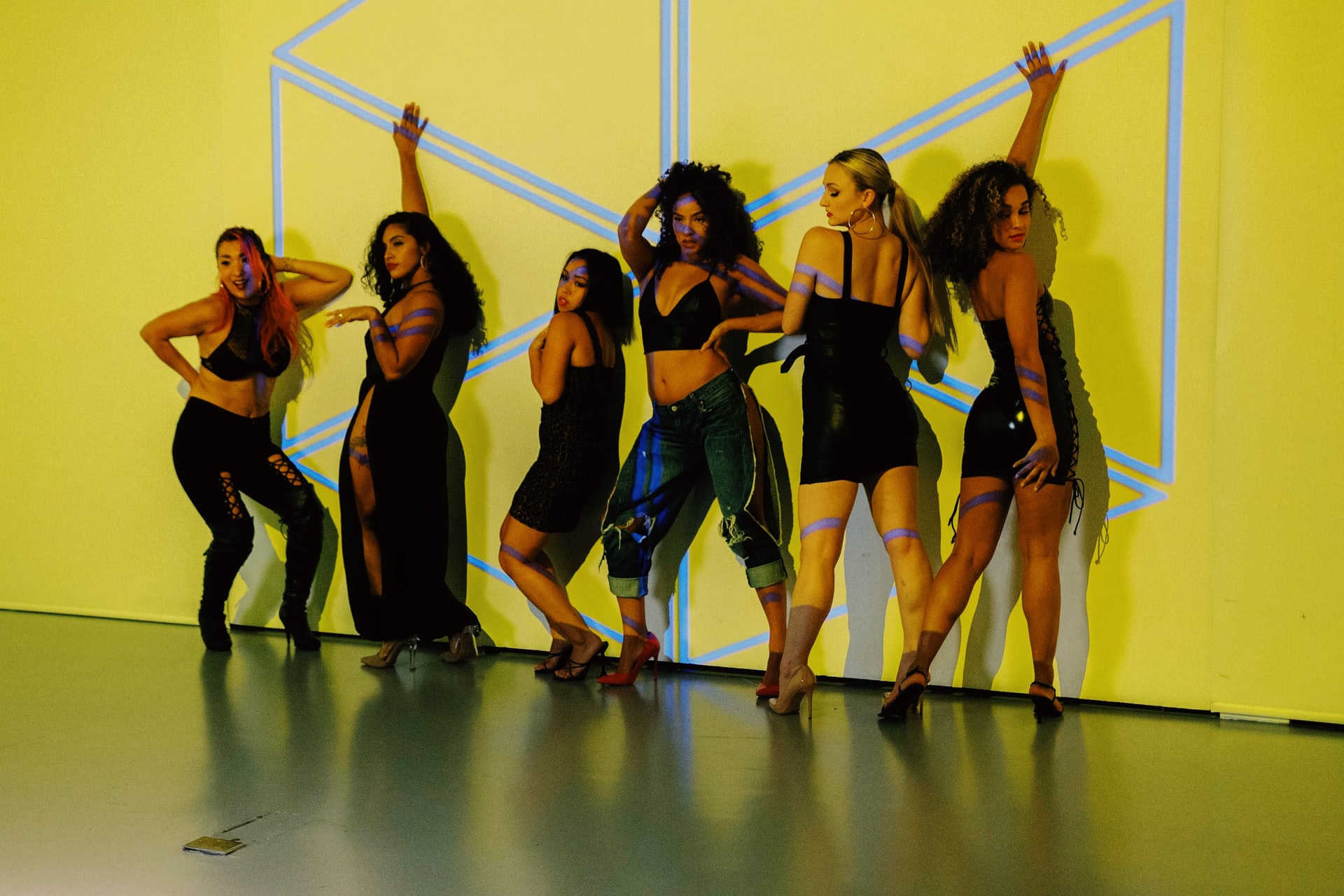 Your venue will need to have a decent amount of space for this mobile hen party activity because you're going to seriously strut your stuff! A professional burlesque instructor will teach you a choreographed routine that's bound to tease and please any audience. Get ready to shimmy and shake what your mama gave ya! Feathered fans give your showstopping final group performance that extra va-va-voom. No previous dance experience is needed; burlesque is all about attitude so just come with bags of enthusiasm, ready to show off like a showgirl!
Price: From £33
Group Size: 10+
Duration: 90 minutes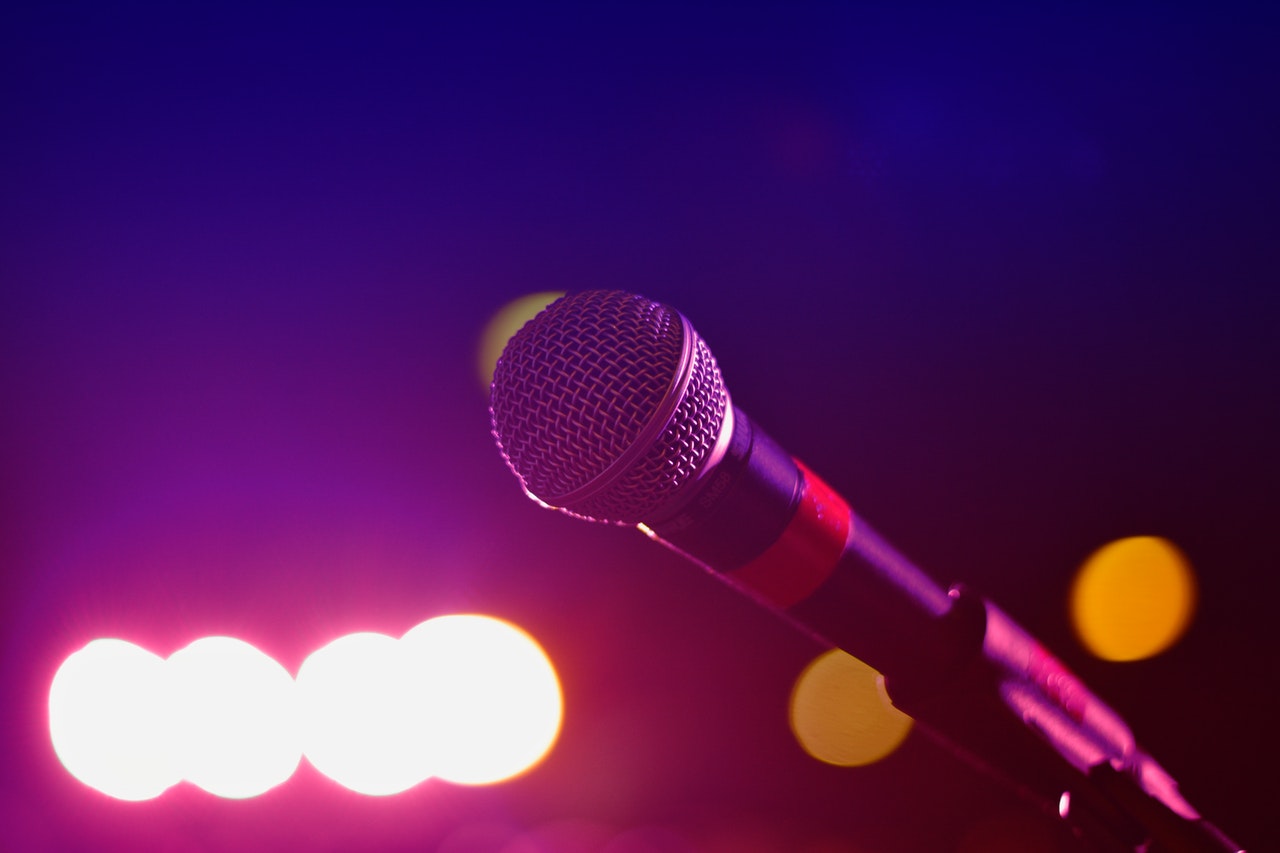 Have you ever watched the celebs on Lip Sync Battle and thought I could do better? Now's your chance to prove it. This fun experience is led by a professional dance teacher who'll split your group into two teams and teach each a choreographed routine to a song of your choice. You'll learn how to move and mime into microphones like a pros before going head-to-head with the other team. This is one of our mobile hen party activities where the venue can be arranged by our experience provider or yourselves so where it takes place is up to you.
Price: From £24.50
Group Size: 10+
Duration: 90 minutes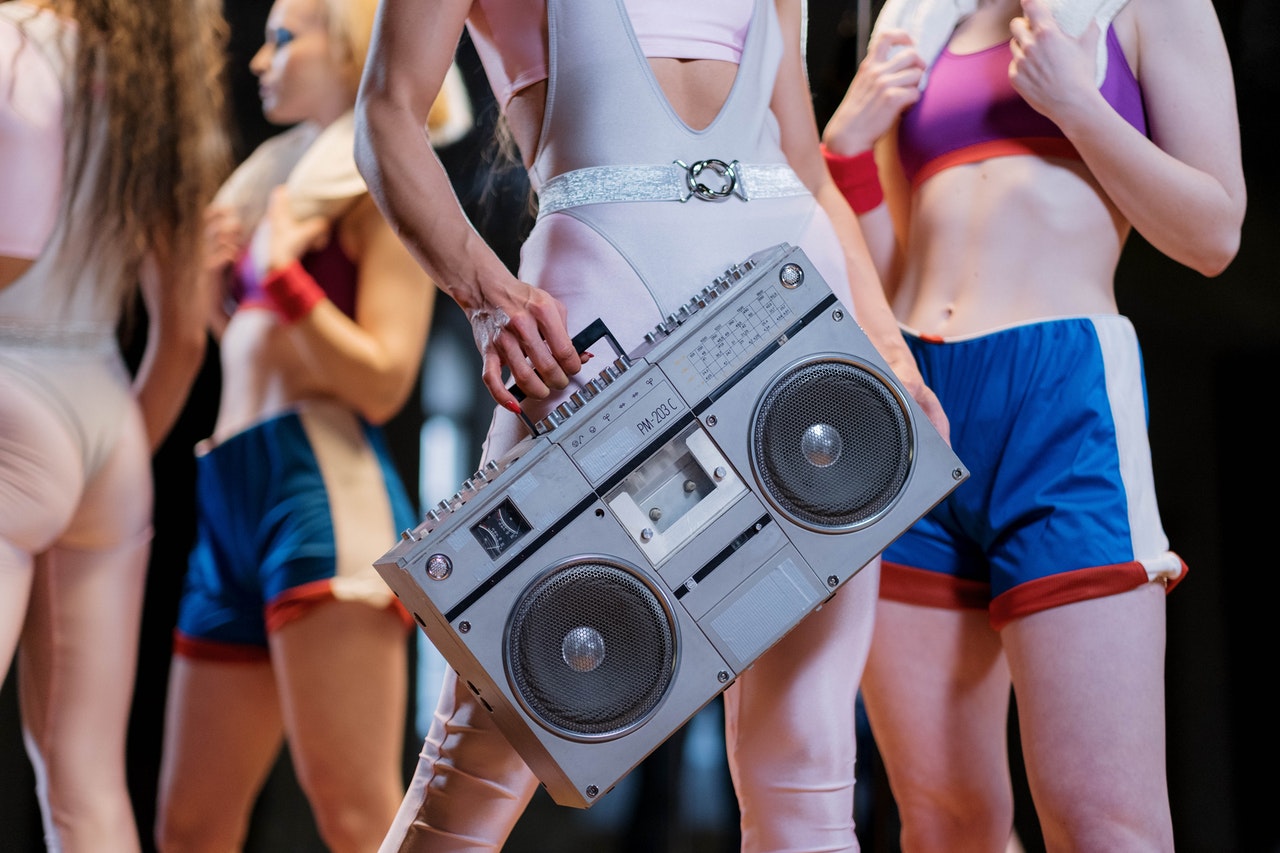 Head back to this colourful decade with an 80's themed dance class. It's time to don those leg warmers, neon leggings and make that hair bigger than big! A professional dance teacher will warm you up before teaching you a choreographed routine to some of the biggest hits of the decade. It'll be jam-packed with iconic dance moves from the 80s, such as The Running Man, the Moonwalk and Vogue. You'll bust out the full routine as a group at the end. You could even perform it at the upcoming wedding!
Price: From £12
Group Size: 2+
Duration: From one hour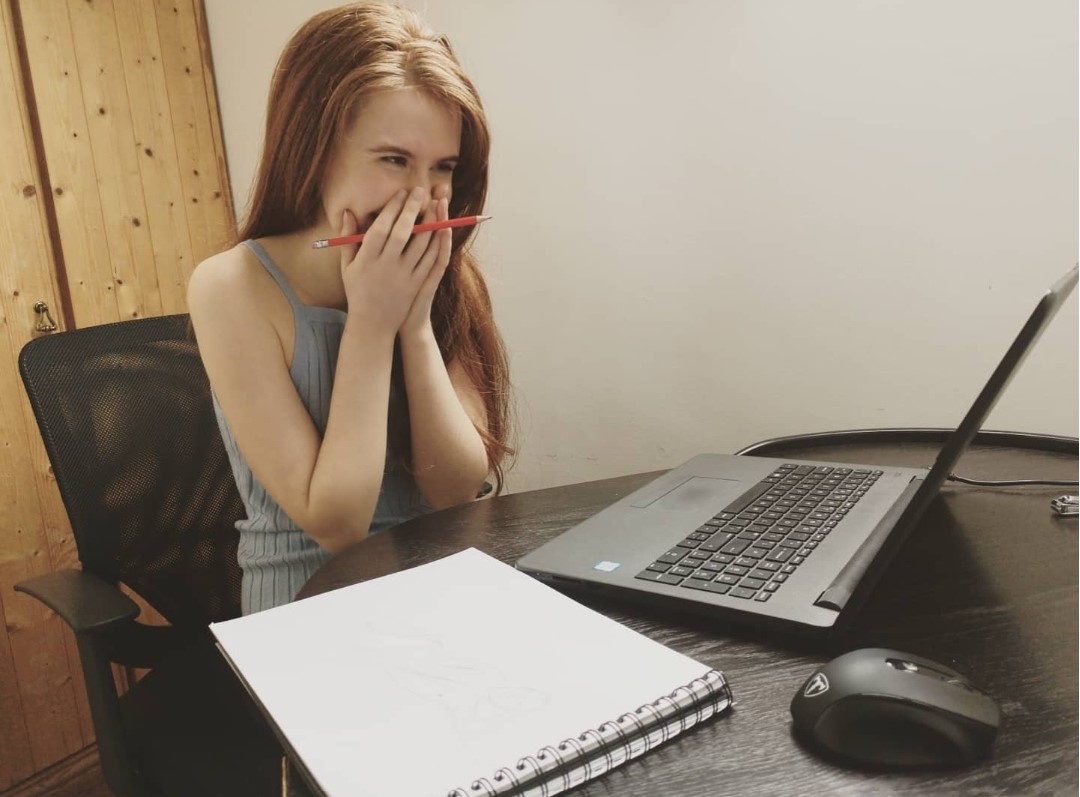 Here are some mobile hen do ideas where no one has to leave the house! Virtual activities take place online and there's a massive amount of choice when it comes to what to do. You could unleash your inner Sherlock Holmes with a virtual murder mystery or escape room or learn a new skill with a virtual cooking class or cocktail making. How about trying The Big Virtual Hen Party that combines quizzes, karaoke, musical bingo, TikTok dances, shot drinking and more. Read our blog for more tips on how to host a virtual hen party.
Where is Best to Host Mobile Hen Party Activities?
Where can mobile hen party activities take place, we hear you ask? Pretty much anywhere, inside or outdoors. Be mindful that with some activities, you might need to provide a certain amount of space and there may be people you need to check with for some spaces, such as the local council. Otherwise, here are some of the most popular options.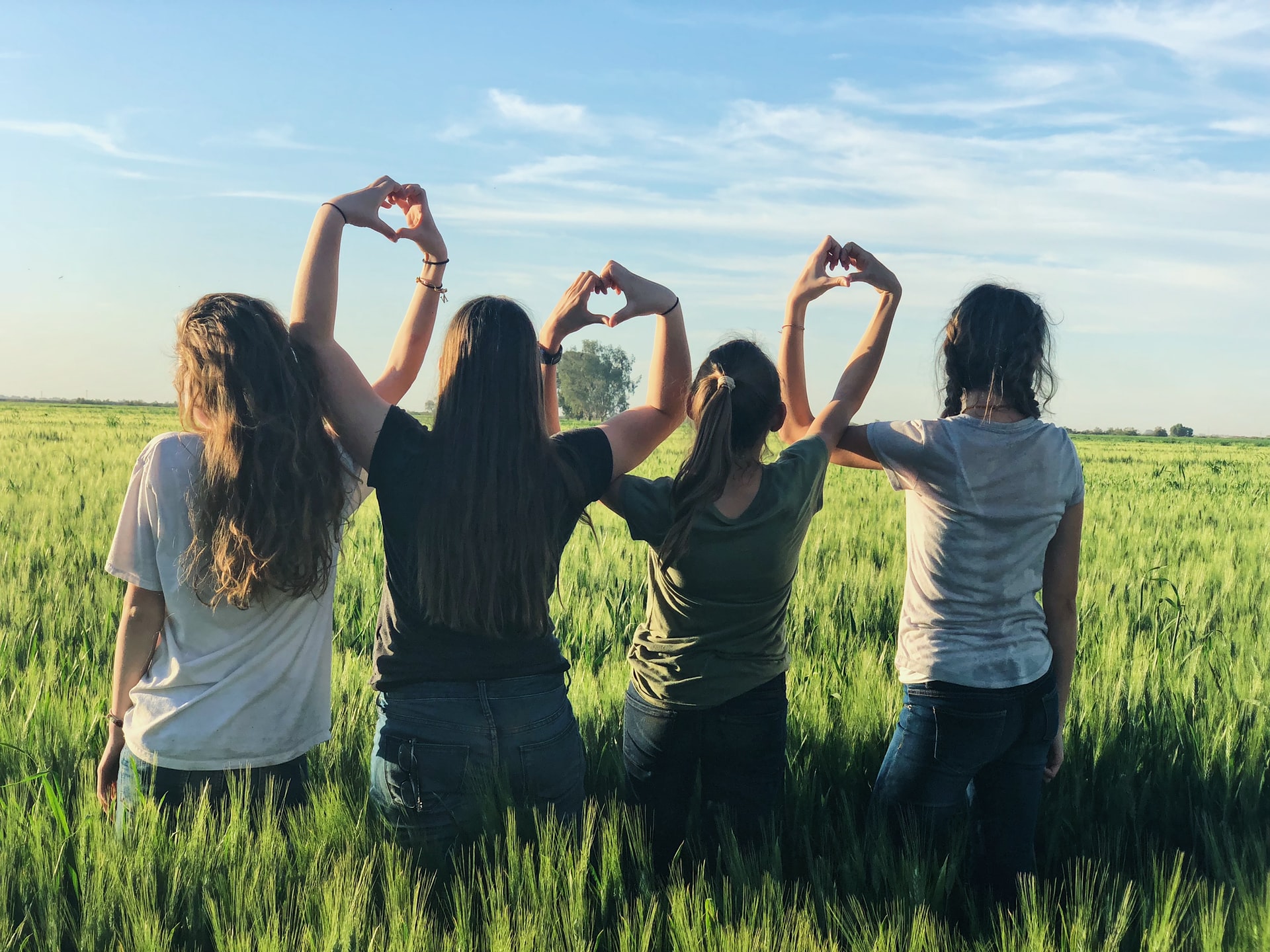 Hens at Home: Having your hen party at home is a great choice. You'll be comfy in your own surroundings and can buy food and drink beforehand from a supermarket at a way more reasonable price than in a bar. You can also choose your own start and finish time (being polite to your neighbours by not making noise too early or late, of course). What's more, you can decorate your home how you like and choose your own dress code. No one will have to feel silly wearing fancy dress is they're not in public!
Hen House: Hen houses are exactly what they say on the tin; they're a home, house or apartment that you can hire for your hen party. A big bonus of booking a hen house over a hotel room or staying at home is that it's likely to have more space so you and the girls can have a giant sleepover. Forget about sleeping on the floor; you'll each have a bed. You can also get your mobile hen party activities to come to the hen house. A cheeky butler or a private chef would be a great addition to your last night of freedom.
Hired Venue: Another option is to book mobile hen do activities to come to a private, hired venue like a function room or studio. This is a good option if you don't have enough space at home or if you don't fancy tidying up after everyone! You'll need to make sure there's enough space for what you want to do. For example, you'll need lots of space to move if you're doing a dance class. It's also worth checking if you're allowed to bring along your own food and alcohol or whether the venue has to provide it.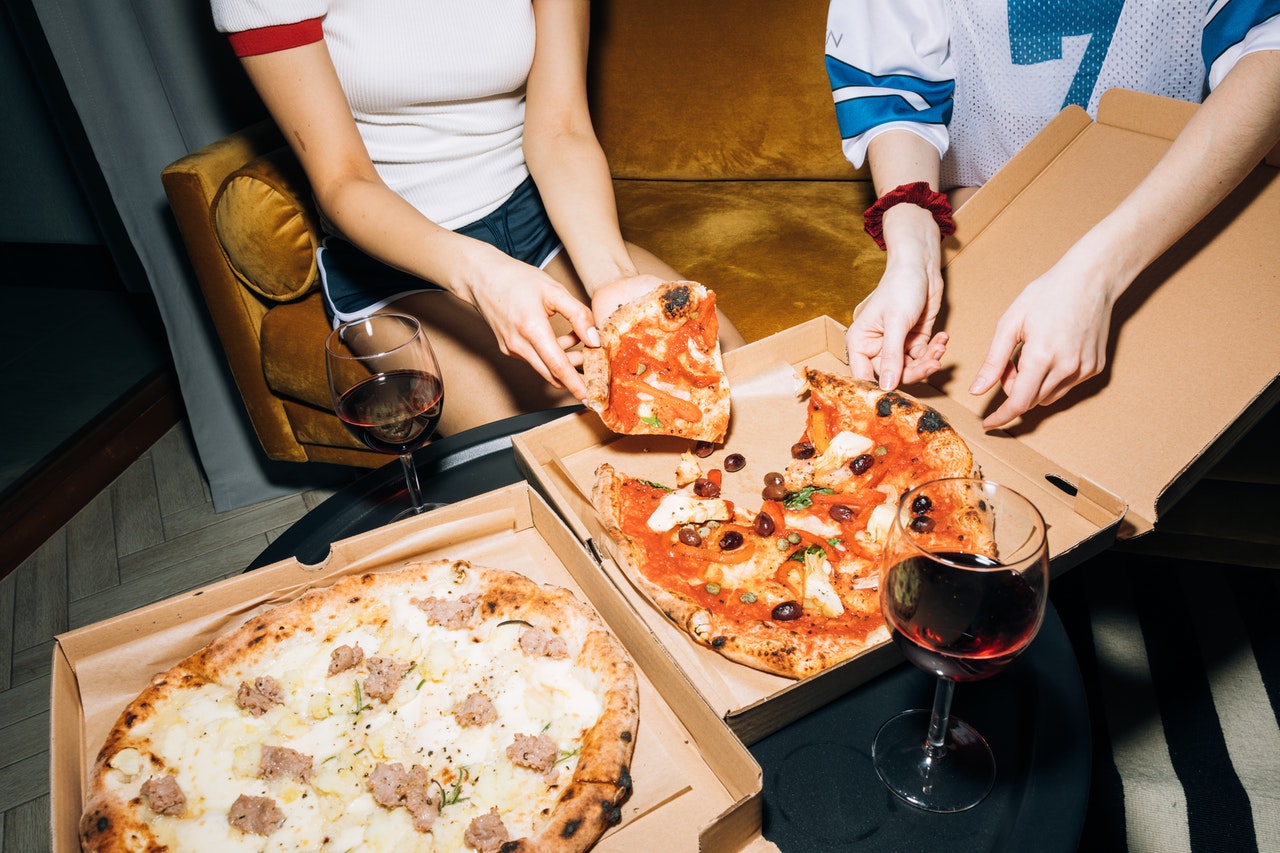 The Best Games for a Hen Party at Home
Another great thing about having a hen party at home is that you can play a bunch of games you possibly couldn't get away with in public! Here are some of our favourite hen party games to play before or after your mobile hen party activities:
Mr and Mrs
What You'll Need: Click for over 100 Mr and Mrs questions
This is a quintessential hen party game and a hilarious way to see how well the bride-to-be and her partner know each other. Get the groom-to-be to answer his questions before the hen do and see if the bride-to-be's answers match. You can even turn this into a drinking game to make things extra fun.
Never Have I Ever
What You'll Need: Drinks
This is the ultimate game of truth that sees you each other cheeky questions and reveal all your mate's naughty secrets! Take turns to ask questions that begin with "never have I ever." If you've done that thing, you take a sip of your drink. Who do you think will get drunk quickest?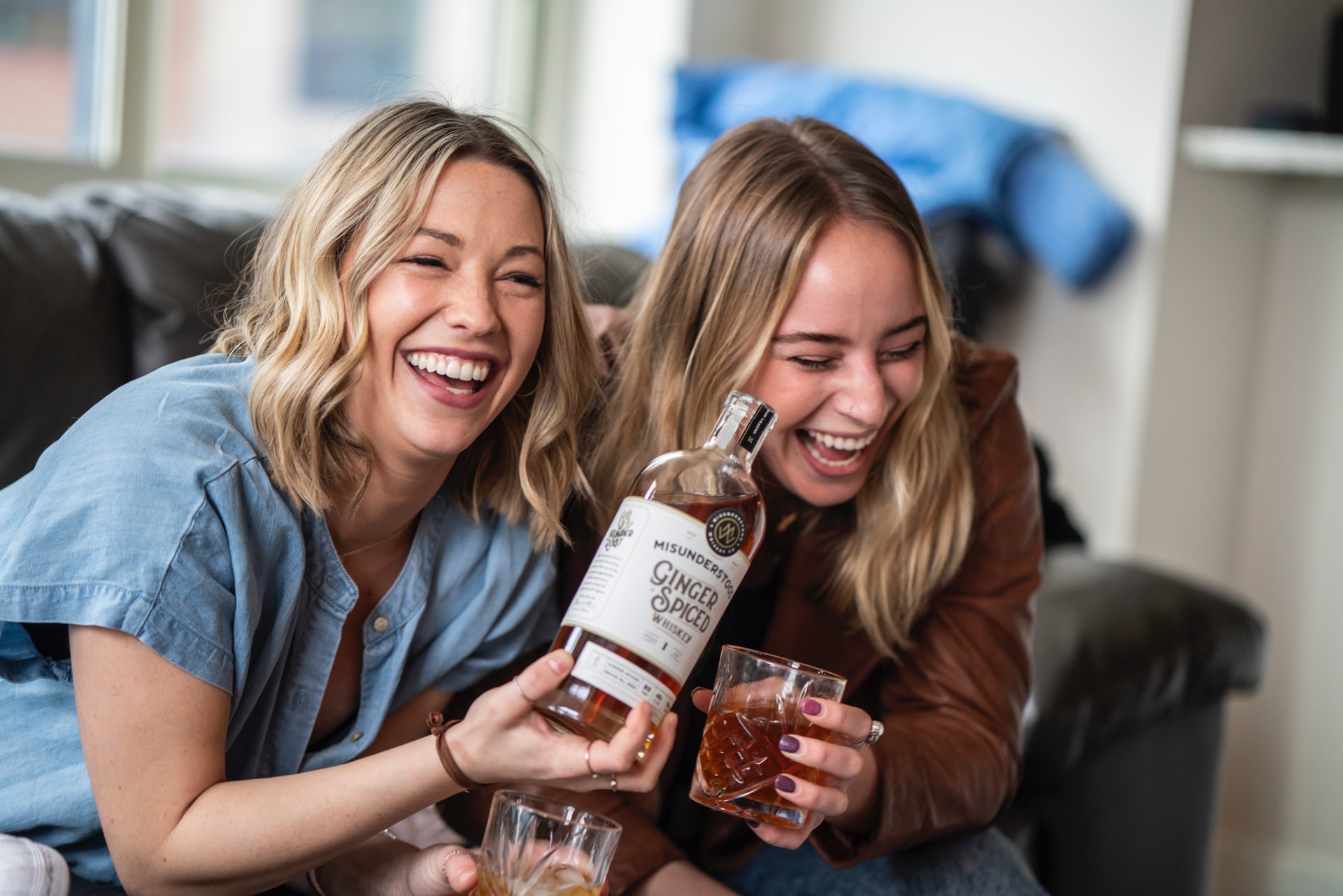 Banned Words
What You'll Need: Will power
This mobile hen party game is super simple. At the start of the night, choose between one and three banned words. If anyone says these words throughout the evening, they'll need to do a forfeit or take a sip of their drink. Make sure the words are ones that come up a lot in conversation and are hard to avoid. Best of all, this game can be played absolutely anywhere.
Pass the Parcel
What You'll Need: A wrapped up gift, layers of wrapping and forfeits
Think that pass the parcel is just for kids? Think again! Wrap a gift in the middle, surrounded by multiple layers of wrapping paper. In between the layers, insert forfeit cards. In case you can't remember how to play, you'll pass the parcel around while the music plays. Once it stops, the person holding the parcel unwraps one layer until you reach the prize in the middle.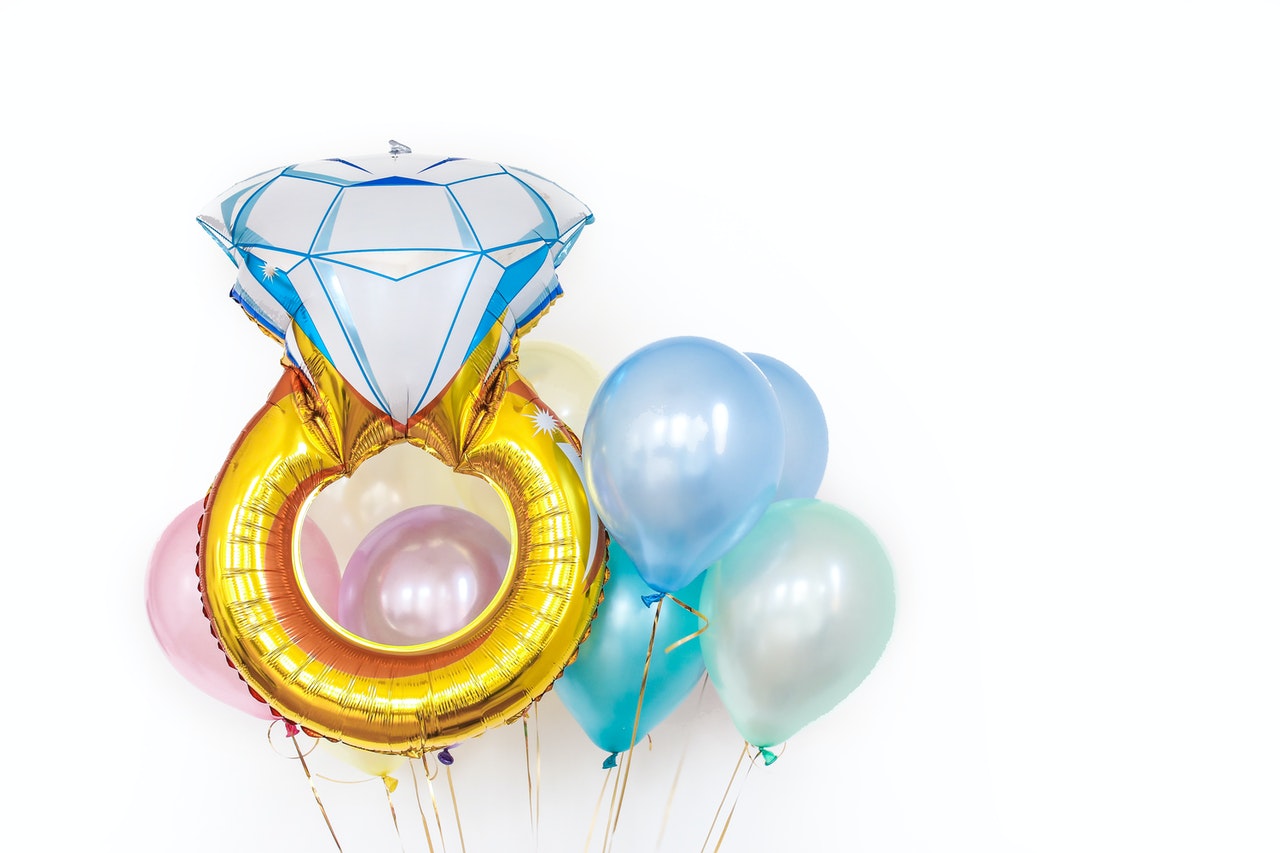 Book Mobile Hen Party Activities Today
So, there you have it. Our ultimate guide to mobile hen party activities. Check out our full list of hen party activities now for more information and to book online via our easy to use website that connects you and the experience provider. You can check availability for your chosen time, date and group size and ask any questions before making your booking. It's that easy!