It's official, size doesn't matter! Want to arrange a fun day out, birthday bash, hen party, stag do or team jolly with a small group but don't know where to start? Fear not! Fizzbox is here with the ultimate guide to activities for groups of 6 or less people.
What are the Benefits of Activities for Groups of 6 or Less?
Hanging out with a smaller group of people has a range of benefits. For a start, it's easier to arrange your fun day out because there are less people to communicate with. You can keep the guestlist small and intimate, inviting only your favourite people without any pressure to invite everyone just to be polite. What's more, with a smaller group, no one will feel left out or get lost in the crowd.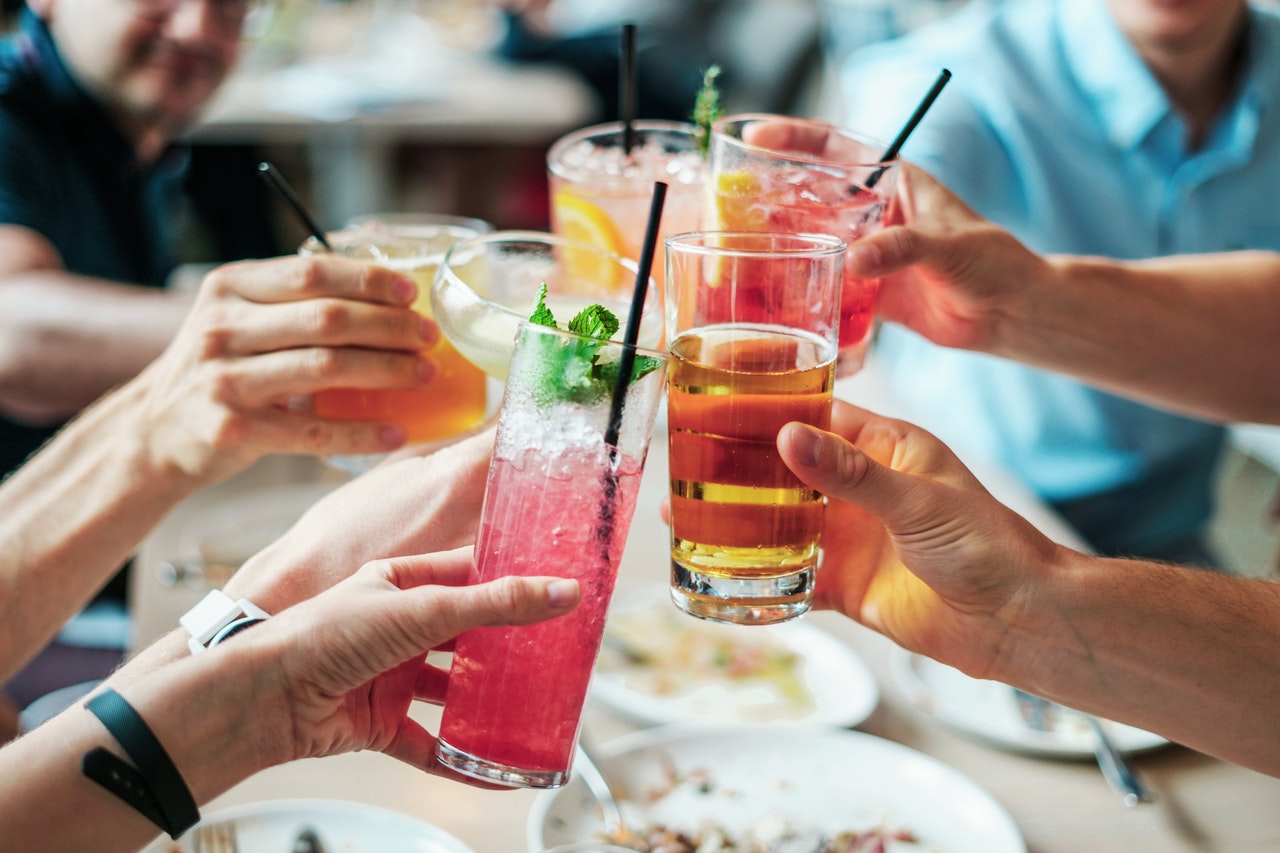 What Occasions are Activities for Groups of 6 or Less Good For?
Small group activities work well for any occasion, whether it's just an excuse to have a catch up with a friend, have date night with your significant other, mark a special occasion like an engagement or graduation or even celebrate a birthday, hen or stag do. There's nothing wrong with keeping your celebrations more intimate. We have loads of birthday party, stag do, hen party and team building ideas for small groups of 6 or under. Remember, having your closest buddies on your last weekend of freedom ensures that what happens on the hen or stag, stays on the hen or stag!
How to Arrange an Activity for Groups of 6 or Less
An easy way to keep track of everything is to start something like a WhatsApp group. Invite whoever you'd to come along to the activity and check what date, time and budget works best. Because there's only up to 6 of you, you can get feedback from everyone and arrange the perfect experience for your group. If you'd like some inspiration, read on for our top 20 activities for groups of 6 or less people.
Outdoor Activities for Groups of 6 or Less
Breathe in that fresh air with these outdoor activities for small groups: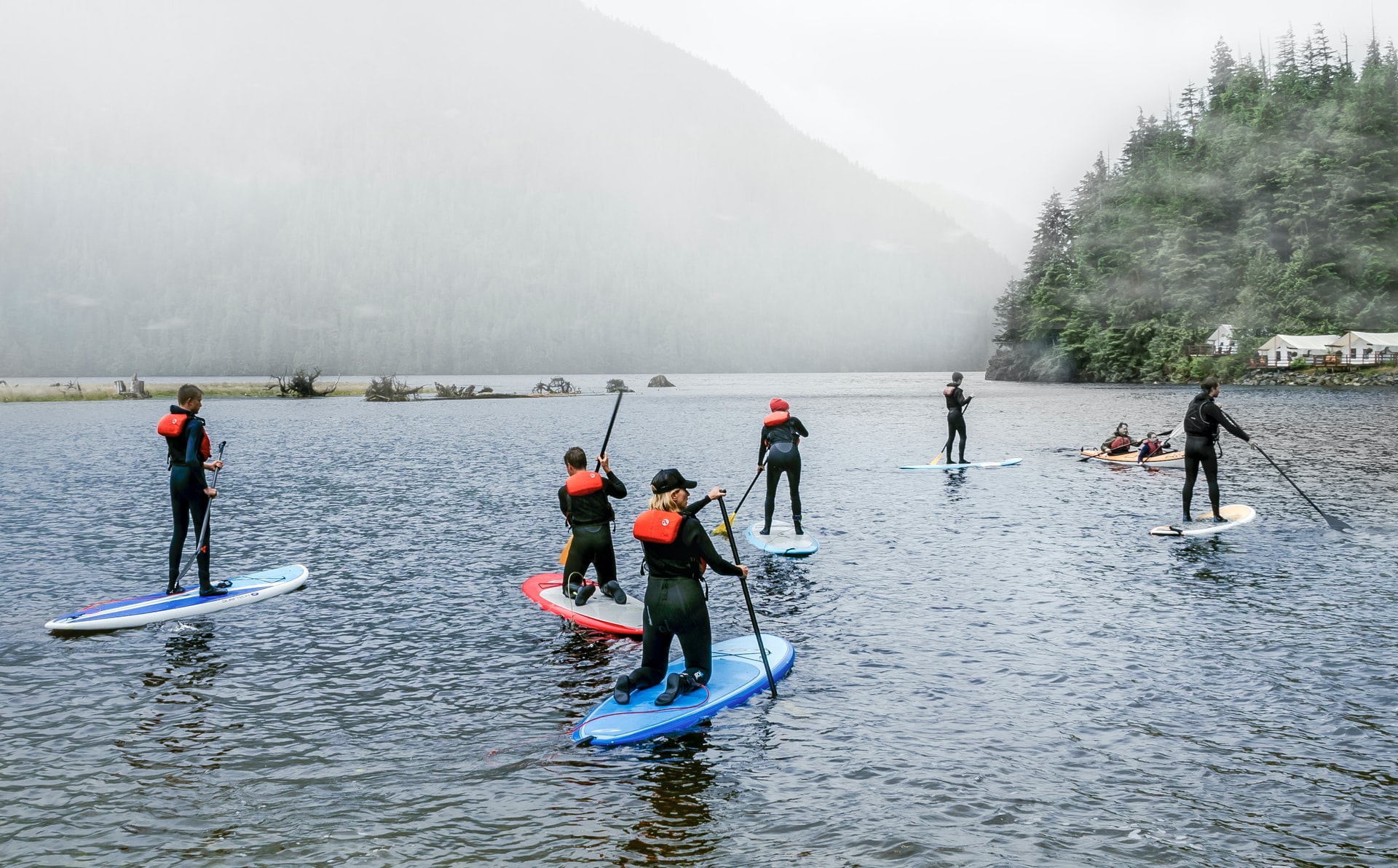 Minimum group size: Varies between 2-6 people
Blow off some serious steam with a clay pigeon shooting session, taking place all over the UK and Europe. Qualified instructors will make sure everything runs smoothly, carrying out a full safety briefing before teaching you how fire shotguns at a range of clay targets that'll fly through the air in front of you. You'll have a blast (literally!) whether you're a total newbie or an experienced shooter.
Minimum group size: 2 people
Do you fancy exploring the great outdoors on a quirky mode of transport? Then a Segway adventure is the way forward! You'll receive full instruction so you can all get to grips with the controls before it's time to zip around on these two-wheeled, self-balancing vehicles, taking in some stunning sights on the way from the Sussex countryside to the city streets of Munich. Some Segway tours even include games and tour guides.
Minimum group size: 5 people
Jump on the trend train and try out the water sport that's growing in popularity around the world faster than any other! To put it simply, paddle boarding is a kind of combination of surfing and kayaking where you sit, lay or stand up on the board on the water, whether it's a river, lake or even the sea. A professional instructor will help you all to learn the best techniques for paddling and balancing. You'll probably wipe out a few times but don't worry, it's all part of the fun!
Indoor Activities for Groups of 6 or Less
Shelter from that unpredictable British whether with these indoor activities for small groups:
Minimum group size: Varies between 2-6 people
Escape rooms are one of the best activities for small groups. You'll be shut in a room with an immersive theme for one hour where you can unleash your inner Sherlock Holmes. Search every inch of the room for clues and codes to crack and puzzles to solve. You don't need to be academic, just use common sense and work as a team because you'll all have different strengths that'll help you escape before the time runs out. Remember, it's quality over quantity so pick your team wisely!
Minimum group size: 2 people
A real daytime treat, afternoon tea is perfect no matter what the group size. Whether it's a romantic meal for two, a treat for mum or a small gathering with friends, who wouldn't be happy to take a couple of hours out of their day to tuck into sweet and savoury treats, washed down with tea and coffee or even a glass of bubbly? Menus vary but expect to be chowing down on finger sandwiches, cakes and scones with clotted cream and jam as you catch up with your favourite people.
Minimum group size: Varies between 2-6 people
Enjoy a fun experience for a group of 6 or less people online. That's right, you won't even have to leave the comfort of your own home! Virtual experiences take place via clever technology like Zoom and Skype so you'll be able to see each other as you enjoy your activity. There's loads to choose from such as scavenger hunts, nude life drawing, yoga, stage fighting, candle making, cocktail making, chocolate making and more! What takes your fancy?
Action-Packed Activities for Groups of 6 or Less
Get your adrenaline fix with these action-packed activities for small groups: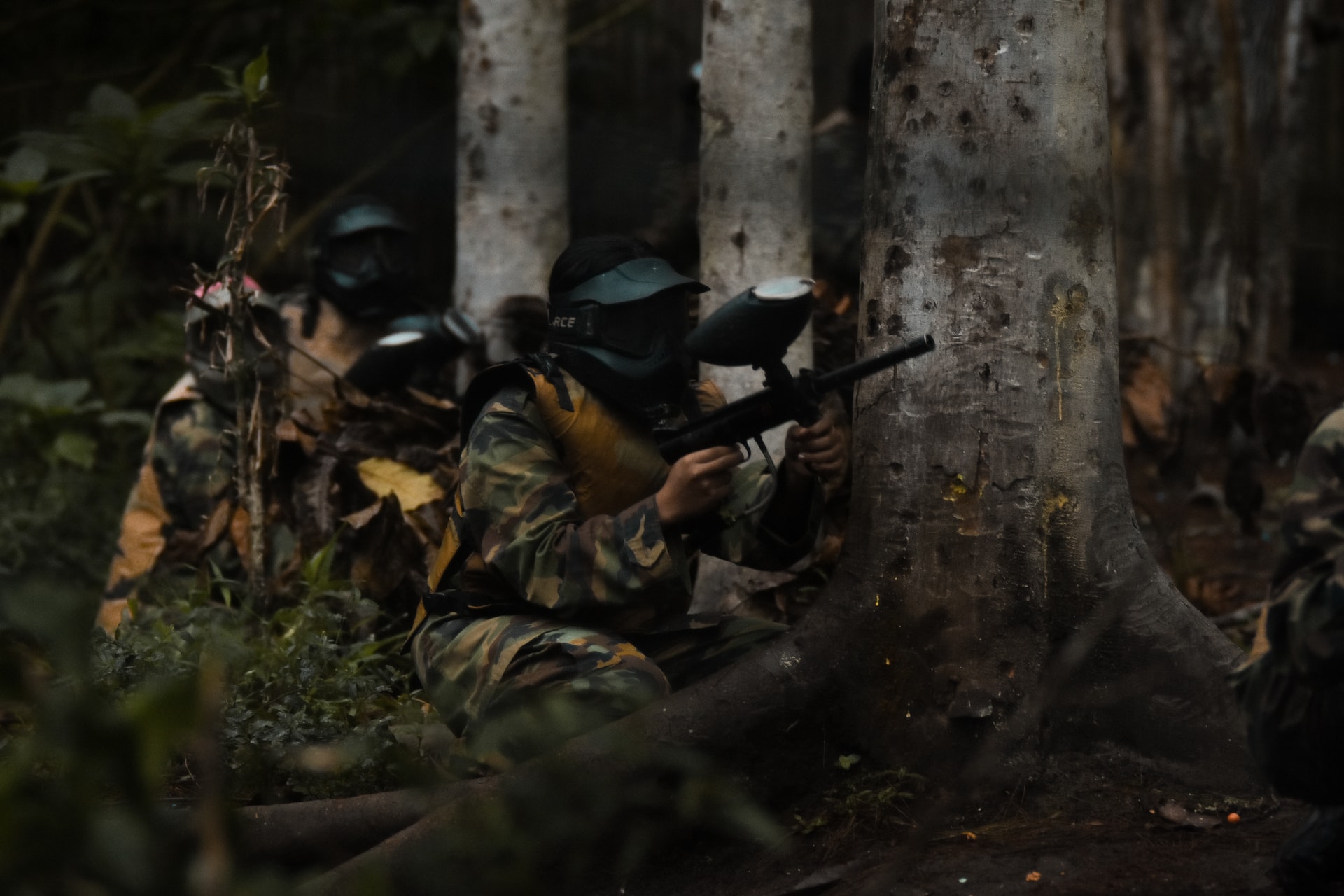 Minimum group size: 2 people
What better way to have a fun day out with 6 or less people than pelting each other with paint? Paintballing isn't just a quintessential stag do activity, it's hilarious whatever the occasion. Head to one of the many paintball centres in the UK and Europe where you'll be kitted out in safety gear and handed your semi-automatic gun that's loaded with paintballs. Then it's time to unleash your competitive sides as you split into teams to hunt each other down and rain paint-based fury upon the other team.
Minimum group size: 2 people
For a rip-roaring time, you've got to try quad biking where you'll ride across hills, bends, mounds and muddy puddles as you conquer rough and tough terrain. This is a great last-minute activity for group of 6 or less. All equipment is provided including the quad bikes and safety gear plus full tuition from an qualified, professional instructor so all you need to do is turn up, ready to let loose in the countryside. Do you think you have what it takes to tame a beasty Kawasaki Brute 300cc quad bike?
Minimum group size: 2 people
Put that pedal to the metal and race against your mates, whether there's 6 of you or just 2. Proving that the best things come in little packages, these little go karts can reach whopping speeds of up to 50 miles per hour so expect to feel that adrenaline pumping through your veins from the get-go! Different tracks offer different challenges from setting the quickest lap time to completing the most laps in a set time frame. Wherever you choose, high octane fun awaits!
Relaxing Activities for Groups of 6 or Less
Sit back, unwind and catch up with these relaxing activities for small groups: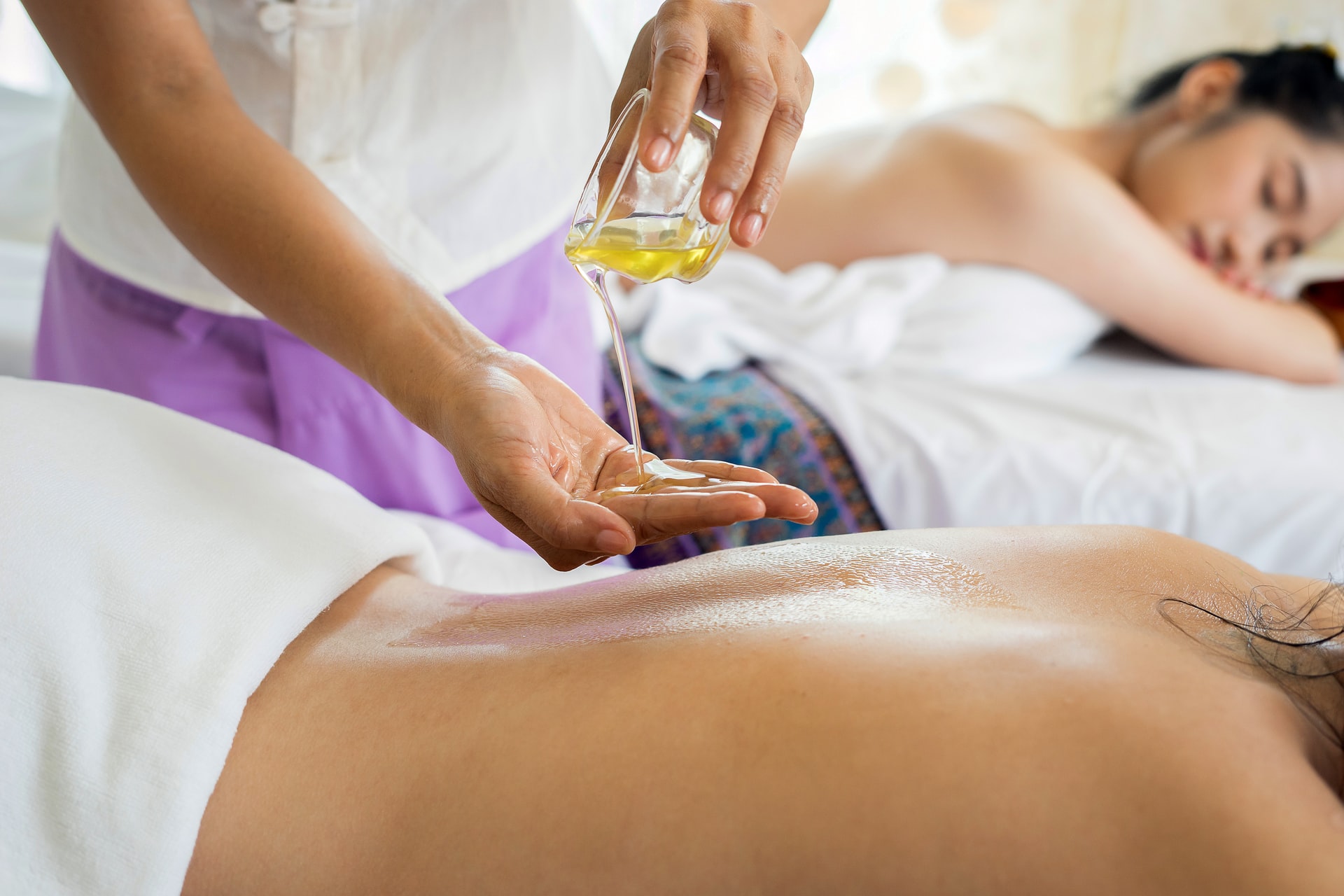 Minimum group size: 2 people
If sightseeing by foot seems a bit too much like hard work, why not hop on an afternoon tea bus where you can explore the sights from a comfy seat on a vintage Routemaster bus. What's more, you'll also be treated to a mouth-watering afternoon tea with sandwiches, cakes, scones with clotted cream and jam, tea, coffee and even a glass of bubbly if you wish. Whether you're exploring a new city or just fancy a treat in your hometown, this is an activity everyone will love.
Minimum group size: 5 people
If you're looking for a relaxing activity for a small group, flower making is ideal. An experienced florist will teach you the basics of floristry as you learn how to create your very own bouquet in a two-hour workshop. You'll experiment with a range of fresh flowers, colours and styles in an informal atmosphere where you're free to get creative and express yourself. Say bye bye to waiting for someone else to buy you flowers as you'll take home your bouquet to admire for days after.
Minimum group size: 2 people
What better way to relax to the max than with an indulgent spa day? Grab your bestie or a few of your favourite girls and have a good old gossip as you recharge your batteries in a luxurious environment. We've selected some of the best spas and health clubs in the UK and Europe to help you pamper yourselves to perfection. Take a dip in the pool, sweat it out in the sauna and feel any tension melt away with the bubbles in the jacuzzi. You can even add a treatment, like a massage or facial, to help you feel a million dollars.
Boozy Activities for Groups of 6 or Less
Toast your fun day out with these boozy activities for small groups: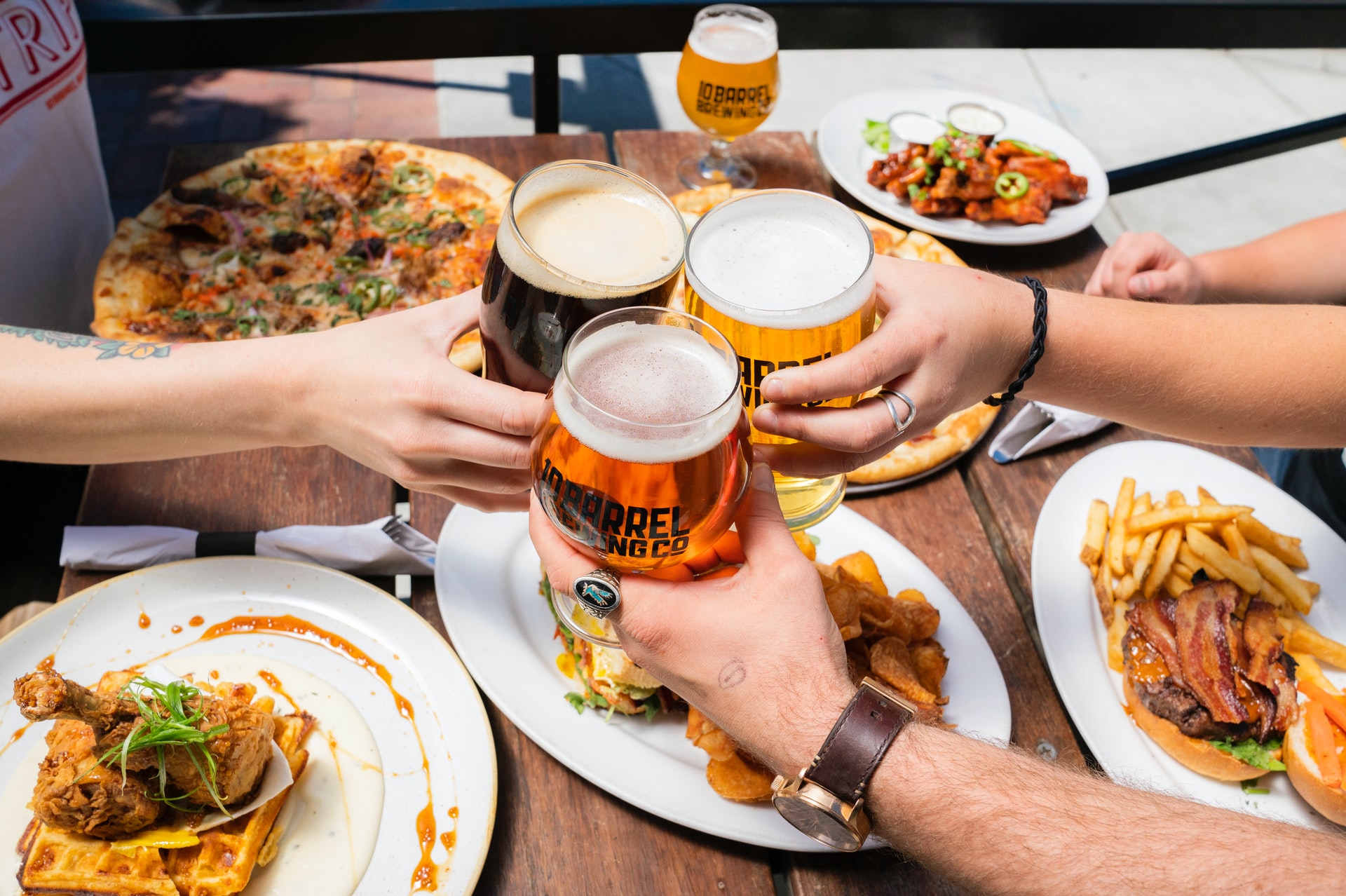 Minimum group size: 2 people
Bottomless brunch is the ultimate boozy treat! We offer more brunch venues than you can shake a stick at, whether you like the idea of something sophisticated, cheap and cheerful and anything in between. You can even tuck into bottomless brunch on a boat! You'll chow down on a range of goodies from fried chicken to traditional afternoon tea, sizzling Latin American dishes to Asian cuisine. Not forgetting that you'll wash everything down with unlimited drinks throughout your sitting from cocktails to prosecco. Yum!
Minimum group size: 2 people
Ahoy there! It's time to take your fun day out for 6 or less to the water with a party boat cruise! Leave the hustle and bustle of the city streets behind and board a boat with a fully stocked bar, food to munch on, a DJ pumping out tunes and more. Expect a non-stop party atmosphere as you let your hair down and take loads of selfies and group shots with illuminated riverside sights as your backdrop.
Activities for Groups of 6 or Less with Children
Have fun with all the family with these activities for small groups with children: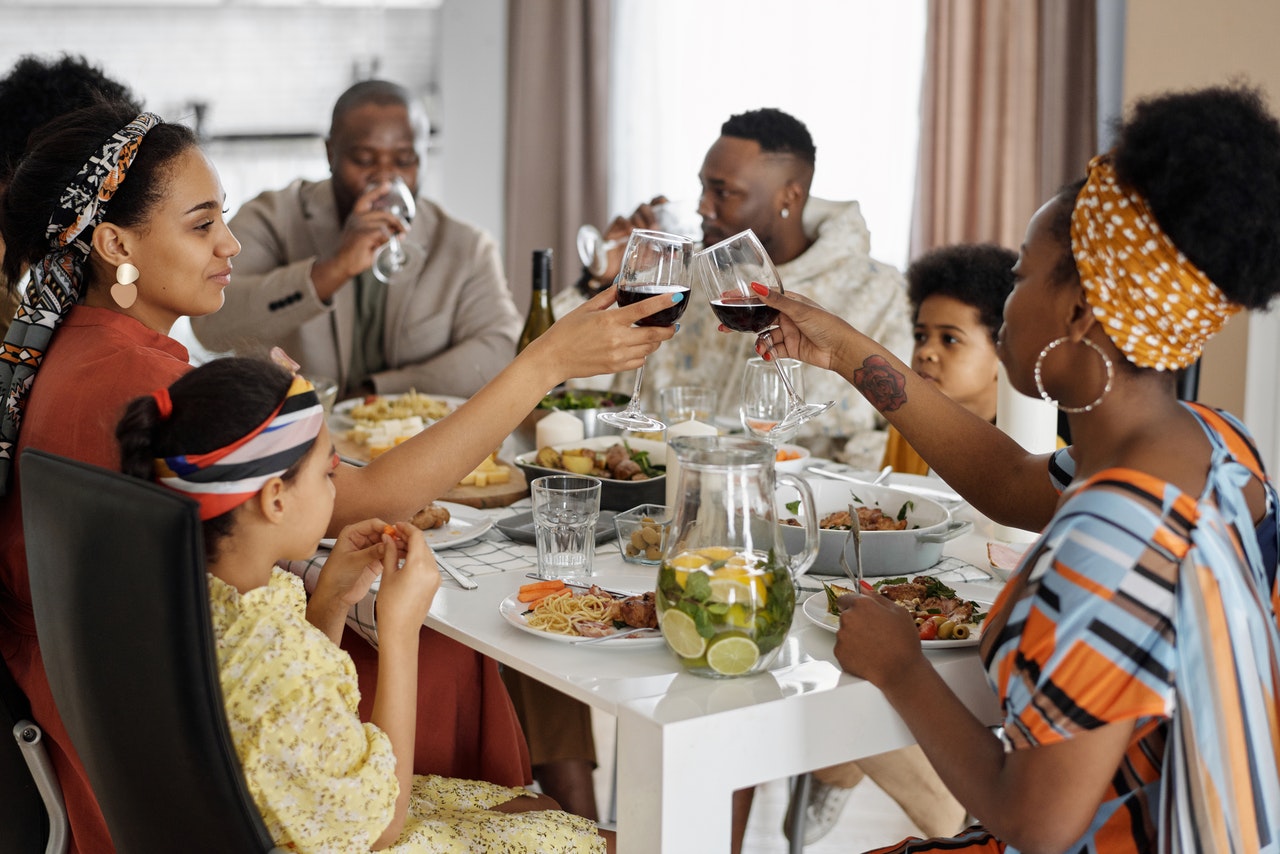 Minimum group size: 2 people
Having a family meal out is always a pleasure. Grab the kids and head to a restaurant of your choice for a slap-up meal any time of day. Will you go for traditional pub grub or a chain restaurant, cheap eats or fine dining, local or international cuisine? A meal out is an ideal activity for a small group, giving you time to catch up and enjoy each other's company over good food.
Wonderful Wizarding Tour
Minimum group size: 2 people
Immerse yourselves in the wizarding world on this 90-minute bus tour in Edinburgh. You'll explore the city sights while you tuck into a full afternoon tea with unlimited tea and coffee as well as some Harry Potter-inspired goodies such as chocolate frogs, jelly beans and I Can't Believe It's Not Butterbeer. It's the next best thing to jumping on the Hogwarts Express! Whatever your age, this experience for 6 or less people is bound to transport you back to childhood.
Quirky Activities for Groups of 6 or Less
Get your freak on with these unusual activities for small groups:
Minimum group size: 2 people
This one isn't for the faint hearted! Immerse yourselves in a post-apocalyptic world where zombies have taken over and it's down to you to stop them! This experience lasts for around three hours and begins with instruction from military trained instructors. They kit you out with imitation firearms before you do close quarter combat with zombies (realistic actors) across this 30,000 sqft site. Make sure to shoot the zombies in the head or torso or they'll keep coming for you!
Alcotraz - Prison Cocktail Experience
Minimum group size: 2 people
This theatrical, immersive experience transports you to an American prison for an hour and 45 minutes. You'll don orange jumpsuits to help you get into character as you experience life as an inmate and explore the movie-worthy set. Convincing actors will play bootleggers who'll help you smuggle in alcohol that'll be used to create four bespoke cocktails for you to enjoy. Just make sure the warden doesn't catch you!
Minimum group size: 4 people


Are you a fan of the hit TV series, Peaky Blinders? Then you'll love this immersive shooting experience. Get ready to become a gangster as you get stuck into some exhilarating target practice on some characters on the show, goodies and baddies included! To help you get into the theme, you'll shoot life-sized cardboard cut outs with replica pistols on a movie-worthy set and don a peaky hat or 1920's outfit will be provided. Do you want to be a Tommy or a Polly?
Arrange Your Fun Day Out for 6 People or Less Today
For our full range of experiences and activities for 6 people or less, check out Fizzbox. Whether you want something action-packed, full of adventure, relaxing, boozy, quirky, or food-filled, we've got something to your group.