We all know the words 'hen do' can conjure up all manner of image. From the infamous pink legwarmers and feather boas to the obligatory L- plates. While we won't deny we love a
big hen night
, we know it isn't for everyone, which is why we've come up with our favourite ideas for a totally classy hen do.
Here at Fizzbox, we know that classy doesn't have to mean boring, so leave the raucous whistles and cowgirl hats at home. You can rest assured you'll still have a hen party to rival any pink glitter covered affair. Here's our top hen ideas to celebrate that last weekend of freedom without a giant inflatable in sight!



In short, because who doesn't love the gorgeous sight and smell of flower? This activity isn't just about creating pretty bouquets, it's a great bonding activity if you have a group wanting to have a laugh without the novelty paraphernalia. Flower ranging in London lasts for two hours and is filled with all things floral. You'll be led by a qualified instructor who'll let you pick your own colours and teach you the basics of floristy. To top it off, you'll be able to take your creations home with you!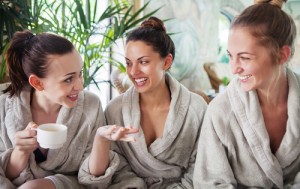 If the idea of a night downing sugary cocktails and taking part in hen dares gives you the shivers, why not escape from it all with a
spa hotel
? If you really want to be as far away from the traditional hen escapades as possible, this is the hen party idea for you. Relax with treatments, get a tension-easing massage and take a dip in the pool. There's no doubt that for the stressed bride-to-be a good pamper is the best way to take you away from catering, cakes and castles for the weekend.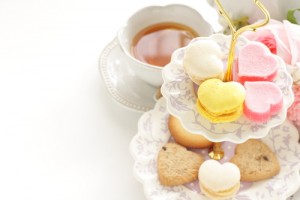 If you're after a civilised hen do, afternoon tea could be just the way to spend it. This is a great activity if you have a mixture of older and younger group members, or if you want to have a second hen do where you don't mind your Mum knowing what you got up to! You might not be able to justify splurging on finger sandwiches, cakes and champagne every weekend, but if you can't treat yourself on your last weekend as a 'single' girl with your besties, when can you?


We're lucky if we can afford a posh cocktail or two or to share a bottle of Prosecco with our bestie on a Saturday night, so why not push the boat out on your big weekend and have a wine tasting hen do? You'll try a selection of tipples while grazing on nibbles in our swanky session, and you'll also be given tasting notes to take home as a memento of your day. Plus you can show off your inner wine connoisseur at the wedding with all your new found knowledge!




If you're after a tasteful weekend, it's definitely worth adding a chocolate making workshop to your list. You will learn how to create the yummy stuff, and will of course be given samples to feast on throughout the workshop.

This activity is perfect for foodies or beginners alike-all you need is a love of chocolate and some creative flair! Your sweet treats will be packaged in suitably pretty boxes with ribbons so you can take your creations home to share (yeah, right!)





If you're choosing to stay in during your hen party, why not go all out and hire a private chef? This is a fantastic way to spice up your celebrations and bring a resteraunt expereince to your own home or rented hen house. They'll whip up a delicious Italian thre-course meal, present each dish in turn and even wipe down the kitchen afterwards. What's not to love?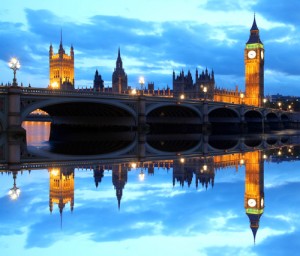 Whether you want to indulge in a delicious lunch, or simply take in the sights, a river cruise is the perfect activity for hens wanting a laid back weekend of exploring. Let's face it, trying to keep everyone together and wandering around unknown streets trying to find somewhere for a drink or to take some Instagram-worthy photos isn't easy!
That's where a
river cruise hen party
comes in. Not only will you be able to see the local attractions with your besties, but it's also not something you'll do on any old weekend! Its not just the UK either. River boats can be inloads of cities around Europe too!
If you and your girls fancy yourselves as the classy types and are interested in any of these fab hen ideas, head over to our
listings now to secure you place
!