We all know the words 'hen do' can conjure up all manner of image. From the infamous pink legwarmers and feather boas to the obligatory L- plates. While we won't deny we love a
big hen night
, we know it isn't for everyone, which is why we've come up with our favourite ideas for a totally classy hen do.
Here at Fizzbox, we know that classy doesn't have to mean boring, so leave the raucous whistles and cowgirl hats at home. You can rest assured you'll still have a hen party to rival any pink glitter covered affair. Here's our top hen ideas to celebrate that last weekend of freedom without a giant inflatable in sight!

In short, because who doesn't love the gorgeous sight and smell of flower? This activity isn't just about creating pretty bouquets, it's a great bonding activity if you have a group wanting to have a laugh without the novelty paraphernalia. Flower ranging in London lasts for two hours and is filled with all things floral. You'll be led by a qualified instructor who'll let you pick your own colours and teach you the basics of floristy. To top it off, you'll be able to take your creations home with you!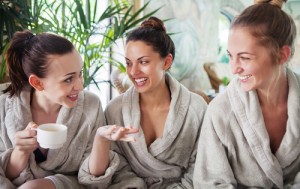 If the idea of a night downing sugary cocktails and taking part in hen dares gives you the shivers, why not escape from it all with a
spa hotel
? If you really want to be as far away from the traditional hen escapades as possible, this is the hen party idea for you. Relax with treatments, get a tension-easing massage and take a dip in the pool. There's no doubt that for the stressed bride-to-be a good pamper is the best way to take you away from catering, cakes and castles for the weekend.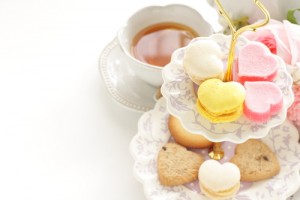 If you're after a civilised hen do, afternoon tea could be just the way to spend it. This is a great activity if you have a mixture of older and younger group members, or if you want to have a second hen do where you don't mind your Mum knowing what you got up to! You might not be able to justify splurging on finger sandwiches, cakes and champagne every weekend, but if you can't treat yourself on your last weekend as a 'single' girl with your besties, when can you?


We're lucky if we can afford a posh cocktail or two or to share a bottle of Prosecco with our bestie on a Saturday night, so why not push the boat out on your big weekend and have a wine tasting hen do? You'll try a selection of tipples while grazing on nibbles in our swanky session, and you'll also be given tasting notes to take home as a memento of your day. Plus you can show off your inner wine connoisseur at the wedding with all your new found knowledge!




If you're after a tasteful weekend, it's definitely worth adding a chocolate making workshop to your list. You will learn how to create the yummy stuff, and will of course be given samples to feast on throughout the workshop.

This activity is perfect for foodies or beginners alike-all you need is a love of chocolate and some creative flair! Your sweet treats will be packaged in suitably pretty boxes with ribbons so you can take your creations home to share (yeah, right!)





If you're choosing to stay in during your hen party, why not go all out and hire a private chef? This is a fantastic way to spice up your celebrations and bring a resteraunt expereince to your own home or rented hen house. They'll whip up a delicious Italian thre-course meal, present each dish in turn and even wipe down the kitchen afterwards. What's not to love?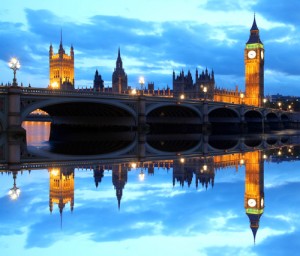 Whether you want to indulge in a delicious lunch, or simply take in the sights, a river cruise is the perfect activity for hens wanting a laid back weekend of exploring. Let's face it, trying to keep everyone together and wandering around unknown streets trying to find somewhere for a drink or to take some Instagram-worthy photos isn't easy!
That's where a
river cruise hen party
comes in. Not only will you be able to see the local attractions with your besties, but it's also not something you'll do on any old weekend! Its not just the UK either. River boats can be inloads of cities around Europe too!
If you and your girls fancy yourselves as the classy types and are interested in any of these fab hen ideas, head over to our
listings now to secure you place
!
8) Pyjama Party
You don't always have to head out on the town, sometimes staying in can be just as much fun, especially with all the mobile based hen do activities we have available. If this is something that interests you, why not ask the girls to come round, or hire a hen house and have an amazing pyjama party. Get all the snacks, plenty of prosecco and spend a quality night together. This can be amazing if you don't spend enough time together anymore, finally being able to catch-up, plus you can play games like Mr and Mrs Questions
9) Champagne Tasting
We have mentioned wine tasting, which has been a popular hen do activity forever, but if you want something a bit more classy and upmarket, then why not push the boat out and try champagne tasting. This is the ultimate in sophistication, often hosted at a hotel or a classy bar, with some great options to choose from. You can always combine this with some tasty nibbles. This activity is offered nationwide, with some spectacular venues available in London.
10) Garden Party
The best part about a garden party is that you're completely in control of the decorations, the lighting, the ambiance and the food. This means you can make it sophisticated as you like. Swap out 'party food' for cupcakes from a local bakery. Arrange fairy lights to float overhead and into plants or trees. Work out the theme you would like for your hen do, whether that's 1950's or classy as hell. We've even heard of people hiring posh furniture for their garden parties, meaning as long as you don't damage it, you can get some really stylish furniture at minimal cost compared to purchasing a set of furniture you might not need again.
11) Art & Craft Session
Are you good with your hands? Do you enjoy making things to keep around the house or to decorate? Then this might be the best option for you. You can even get the group to work on something for the wedding, whether that's bunting or wedding gifts.
12) Perfume Making
We love a hen do activity where people can walk away with something they can keep as a memory. Having your own fragrance, made by you to meet your taste in aromas, can be a great activity to get everyone excited and talking. You can compare scents and even have a glass of bubbly as you work to find your signature scent. Plus, you can all agree to wear it on the day of the wedding, that will certainly make for a good conversation starter on the day.
13) Yoga Class
If you're a fitness bunny then this might be a great option, allowing you to take on a yoga class as a group. But you don't have to stick to traditional yoga, you can try Vinyasa, Hatha, Lyengar, gravity yoga or even hot yoga. Of course, if you do decide to go for this, you should contemplate the experience levels and comfort levels of everyone attending, not everyone will feel motivated to perform a downward dog when they were hoping for prosecco. So make sure everyone feels comfortable and if someone doesn't want to join in, make sure they don't feel pressurised and that they're not bored.
Classy Hen Party Ideas At Home
Since the pandemic reared its ugly head, the world has adapted and the interest in a home based hen do has shot through the roof. If this is something you're after, then we can help as we have a number of mobile based hen do activities. We can arrange for some cheeky butlers to come and serve you drinks in some skimpy clothing. Or another hugely popular option is the mobile cocktail making classes, where they will bring all the alcohol, mixers and equipment straight to your hen house. But one of our favourites has to be the mobile nude life drawing, where a model will come along and bare all. They will bring along the pens and paper for you to test your artistic skills with. Don't worry if you're no Picasso, this is more about the bonding experience between the group.