Regardless of whether you're hoping for a quiet, relaxed couple of days with those closest to you or you're planning on booking lots of activities and hitting the town – our hen houses are a great accommodation choice.
Hen Party Houses
Hen houses are proving to be an increasingly popular choice and we can see why. You can use the house as a base to pop the prosecco and get glam or to create your own spa-like haven where you bond with your girls over facemasks and chocolate. All of our hen houses are stylish and modern and come with a kitchen. So, if you'd like to save a bit of cash, why not cook together one evening? After all, we all know that there's nothing better than a hearty meal to soak up any gin and tonics that are consumed. Or, how about cooking up a storm in the morning? It'll set you up for the day and get you raring to go!
Butler in the Buff Offer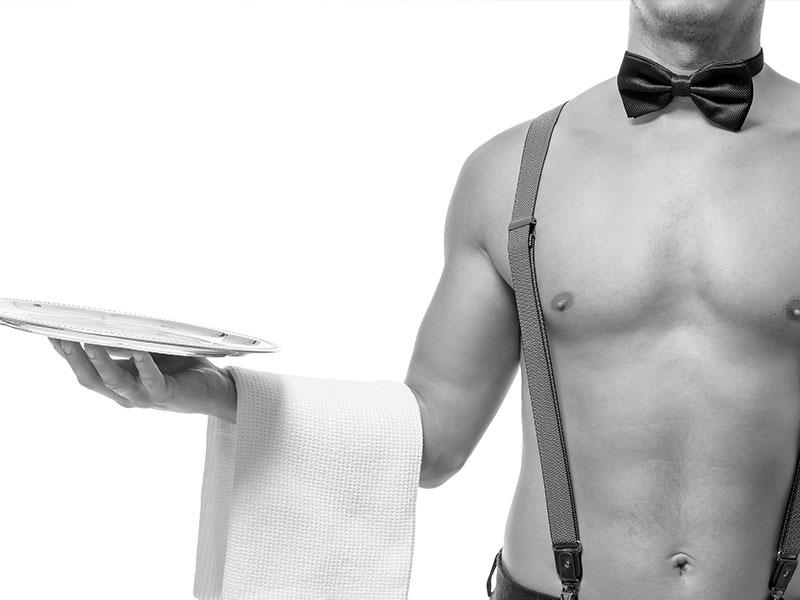 What's even better, for a limited time only (January – March 2019), when you book a last-minute hen do and stay at one of the houses listed below, you'll receive a butler in the buff offer (see **terms and conditions**) as part of your house booking. He will travel to the hen house and be at your beck and call for two hours! Butler's in the buff can be used for serving food and drinks, making cocktails and playing games. Clearly, they're men of many talents.
Tempted? Have a look at some of these…
**The Pamper House, Bournemouth**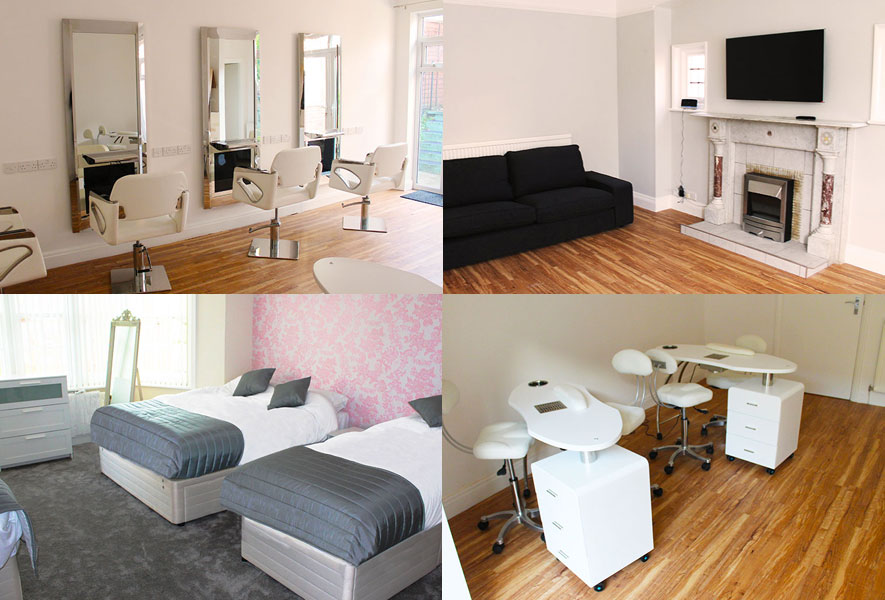 This stylish abode is seriously something special. The pamper house sleeps up to 21 people and features seven bedrooms, cooking facilities and most excitingly, a fully-fitted pamper room! The pamper room has a real salon feel and provides the perfect space to lay out your hair and makeup tools and get prepping for the night ahead. The room is also perfect for treatments such as, massages, nails and fake tanning. These services are available to add to your weekend if you wish to use our nearby suppliers.
**The Coach House 1, Nottingham**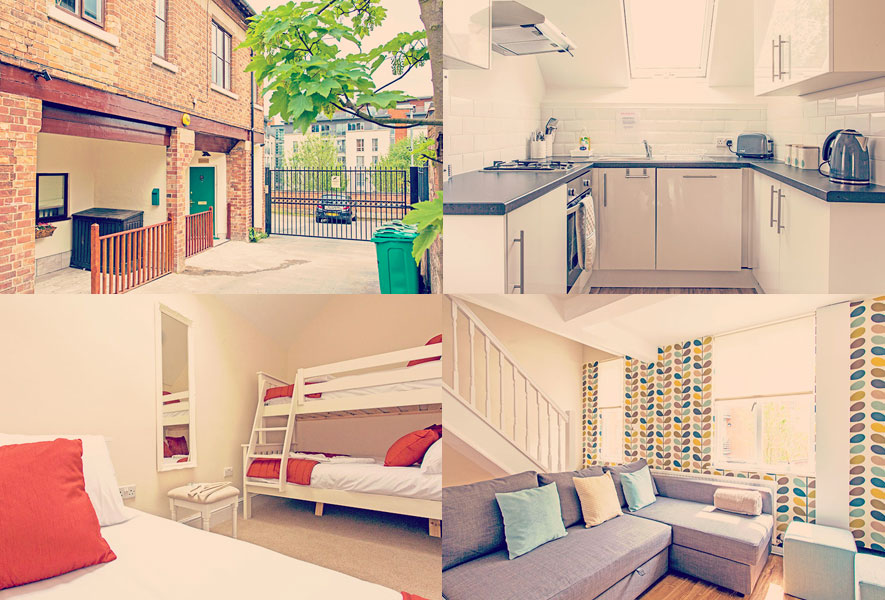 Situated in close proximity to the buzzing city centre, the Coach House 1 is a great option for those of you who wish to spend your hen weekend in Nottingham. The Coach House sleeps up to 12 people and includes three bedrooms, a kitchen and a docking station, perfect for busting out your best moves and unleashing your inner Beyoncé with your favourite girls!
**The Coach House 2, Nottingham**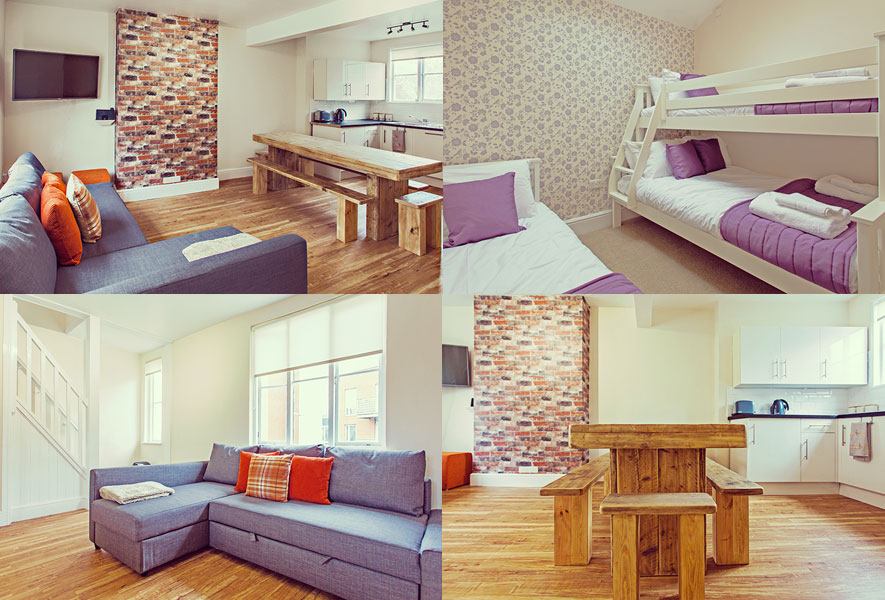 This hen house sleeps up to 14 people and has three bedrooms, a kitchen and Wi-Fi, so you'll be able to upload all the undoubtedly glam and hilarious photos from your weekend. Also, if there's a really big group of you, you can rent out both the Coach House 1 and the Coach House 2. If you rent both houses you will be able to accommodate up to 26 hens!
**Seascape, Brighton**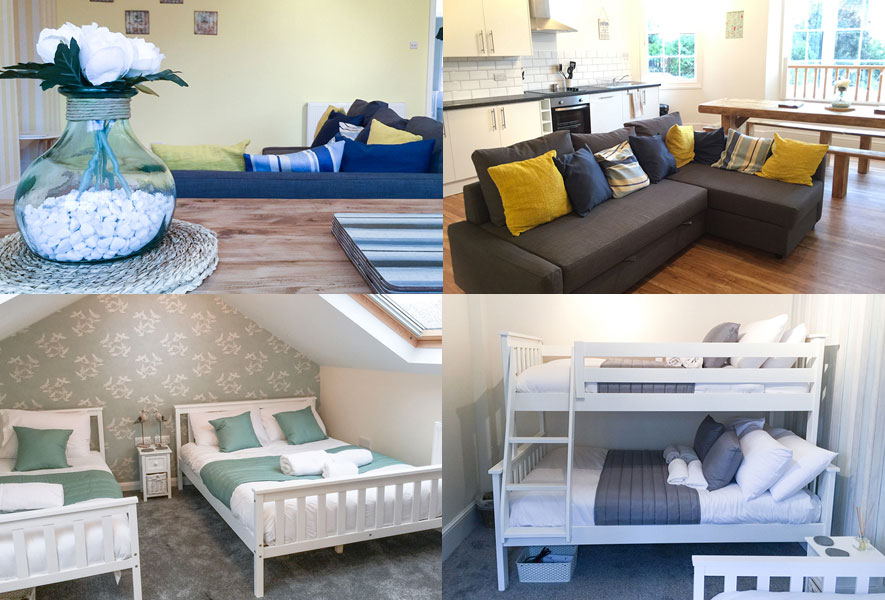 Located in the heart of the lively seaside city, Seascape is the perfect choice for a Brighton hen do. This super chic hen house sleeps up to 17 people and has 4 bedrooms. You'll find that there is so much to do in Brighton. In case you're in desperate need of a last-minute outfit or just fancy a bit of retail therapy, Seascape is located near Churchill Square shopping centre and local boutiques. It's also a great chance for you to hit the famous pebble beach and skim stones into the sea (or just have a few drinks on the pier).