We have a lot to thank TV for. It makes us laugh, it enables us to view our world from different perspectives and gives us something to gossip about with our co-workers.
But we bet you didn't know it's also given us a new national holiday? Or rather, we have Leslie Knope from popular American TV show Parks and Recreation to thank for it.
The past few years have seen 'Galantine's Day' make an appearance across our social media networks and weave its way into our February plans. As Leslie aptly puts it, it's 'Ladies celebrating ladies. It's like Lilith Fair, minus the angst. Plus, frittatas.'
Celebrated on 13th February, it's also a great excuse to get together with the girls and spend some quality time together, whether you're single or not! So, in honour of our favourite city councillor and our beloved streaming services, here are our top 9 Ways to Celebrate This Galantine's Day.
Sharpen Up Your Skills
Who doesn't love to learn something new? Picking up new skills with friends is not only a fantastic bonding experience, but a great way to add a little variety to your get together.
1. Mobile Yoga
Get the girls together for a taste of 'zen.' The perfect opportunity to embrace some meditation, all from the comfort of your own living room. You can enjoy the ancient practice of yoga, without leaving your house. It's kind of like ordering a takeaway, minus the greasy food (or the guilt!)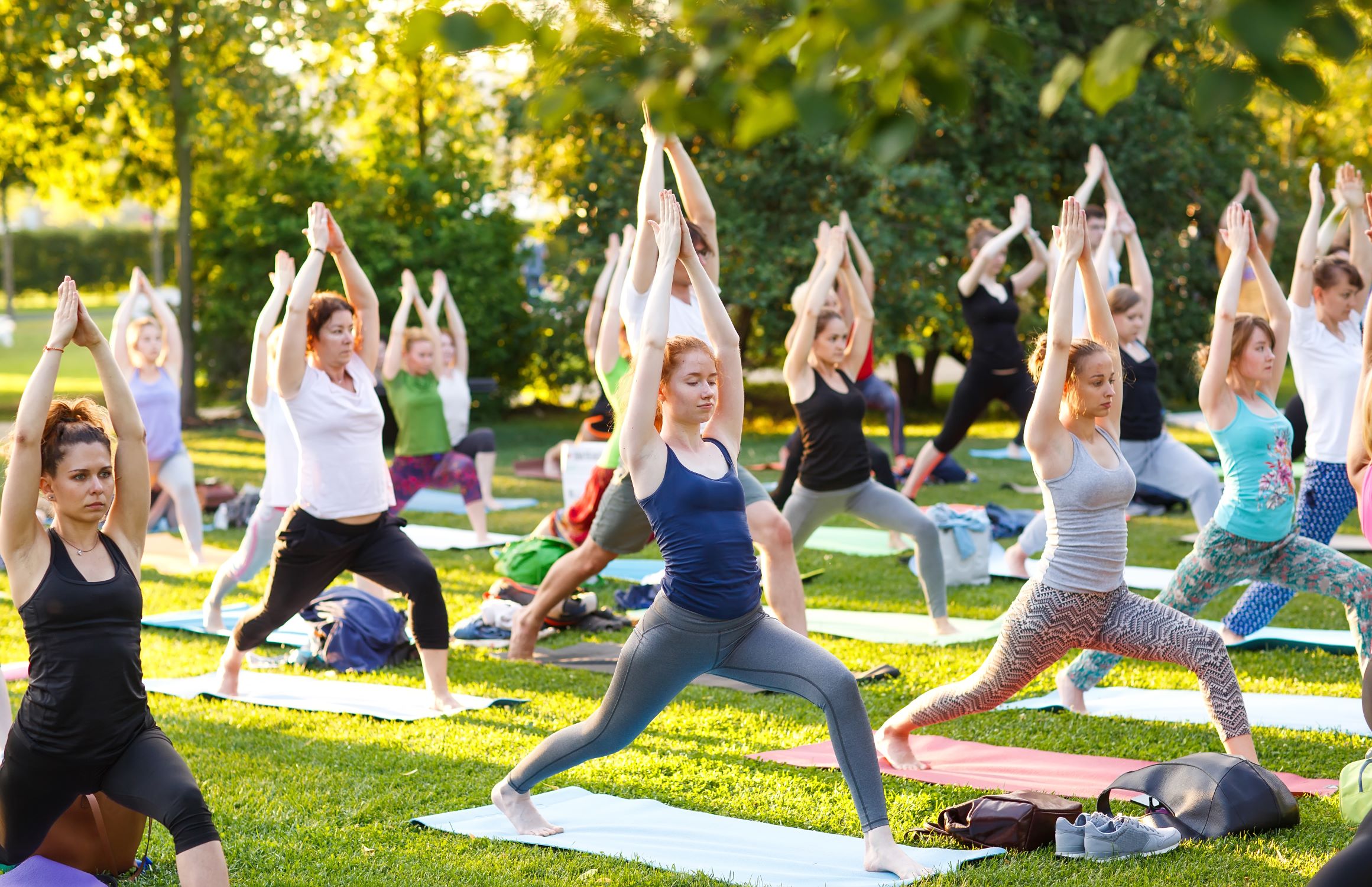 2. Nude Life Drawing
Before the Renaissance, idealised representations of the human form were depicted through statues created by the Greeks and the Romans. By the time artists such as Michelangelo came onto the scene, it was decided that enough was enough. Chiselled abs and abnormally large *ehem* hands were simply not an accurate picture of the average male physique. (Not dissimilar to the modern #NoFilter movement).
So, we're saying, studying the human form isn't new, but now it's become a popular group activity.
Fancy gathering your mates around a naked stranger and sketching out their most intimate details in a Nude Life Drawing class? There's nothing like a bit of awkwardness and a -naked guy to get your friends giggling.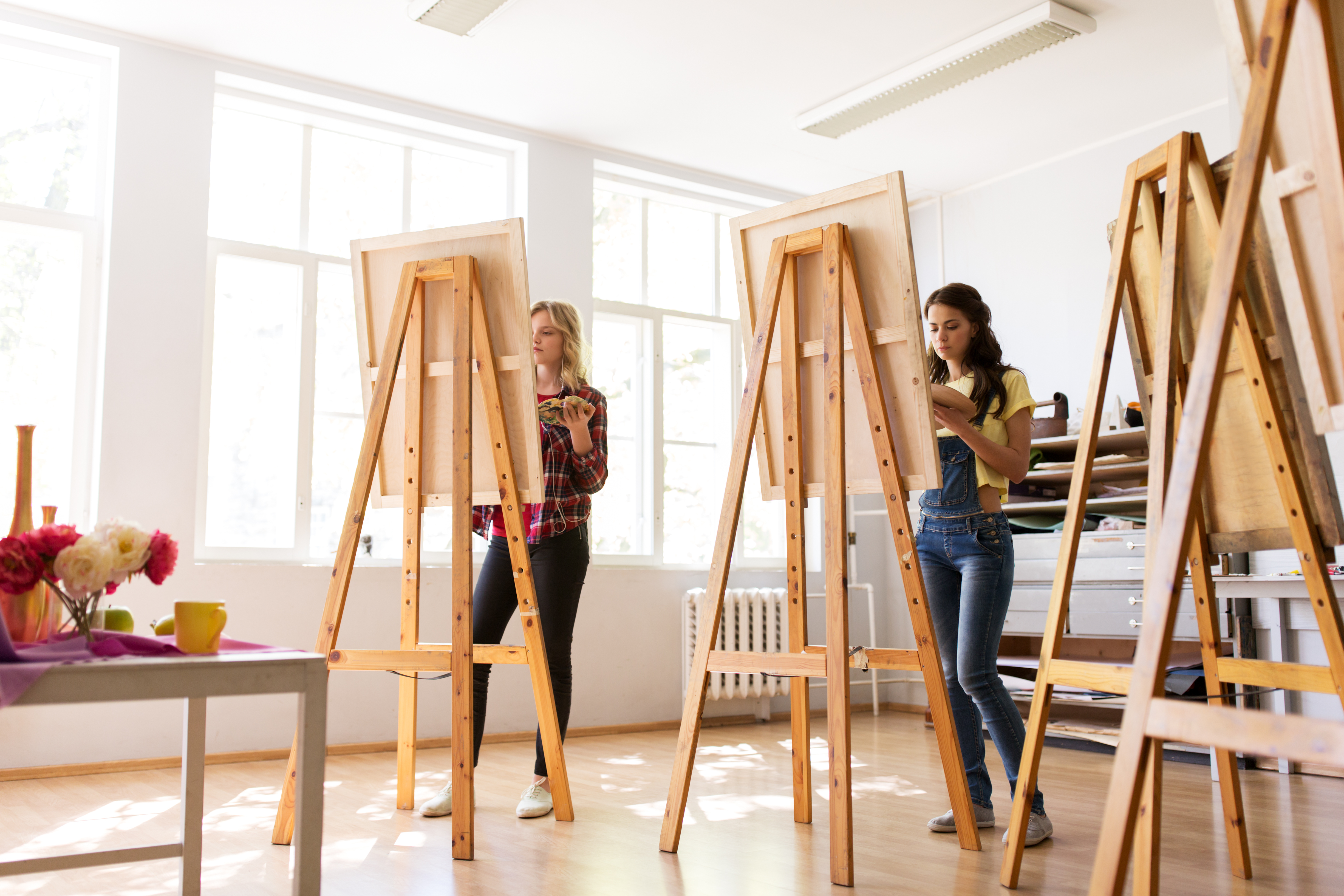 3. Dirty Dancing
No matter your age, chances are you've swooned over Patrick Swayze and refused to be put in the corner after your attempt at the famous lift went spectacularly wrong. (Yes, we are speaking from experience.) Dirty Dancing is possibly one of the most exciting and iconic routines to get your blood pumping and the nostalgia flowing.
Learn some sexy moves including merengue, cha cha, mambo and salsa from an experienced professional. Think tight white trousers, '80s perms and moves to make you blush. Dirty Dancing dance classes will give any group of friends looking to celebrate Galantine's Day the chance to let loose and get their groove on.
Jump Straight into the Action
Get some action this Galantine's Day with some heated activities to get your friends competing against each other.
4. Immersive Experiences
If you and your mates are looking for some time away from the pressures of dating – or perhaps just a mini break from your partners – then there's no better distraction than an immersive experience to take you away from reality. Try a prison cocktail session at Brighton's faux Alcatraz experience, where you'll wear jumpsuits and sip contraband spirits, all while under the watchful eyes of the prison guards. If it sounds a little quirky – then that's because it is. You'll have to smuggle in your own alcohol and pray you don't get caught. The guards will not let you off lightly!
5. Axe-Throwing
A new pursuit has recently been appearing on the list of must-do activities. Axe-Throwing.
Quite simply: why throw a dart, when you can hurl an axe?!
Its growing availability around pubs in the UK means that you can easily make it a part of your Galantine's drinks. Who doesn't like a bit of competitive fun?
Just be careful not to accidently – or deliberately – sling the hatchet at your mates after you've had a few. Eek!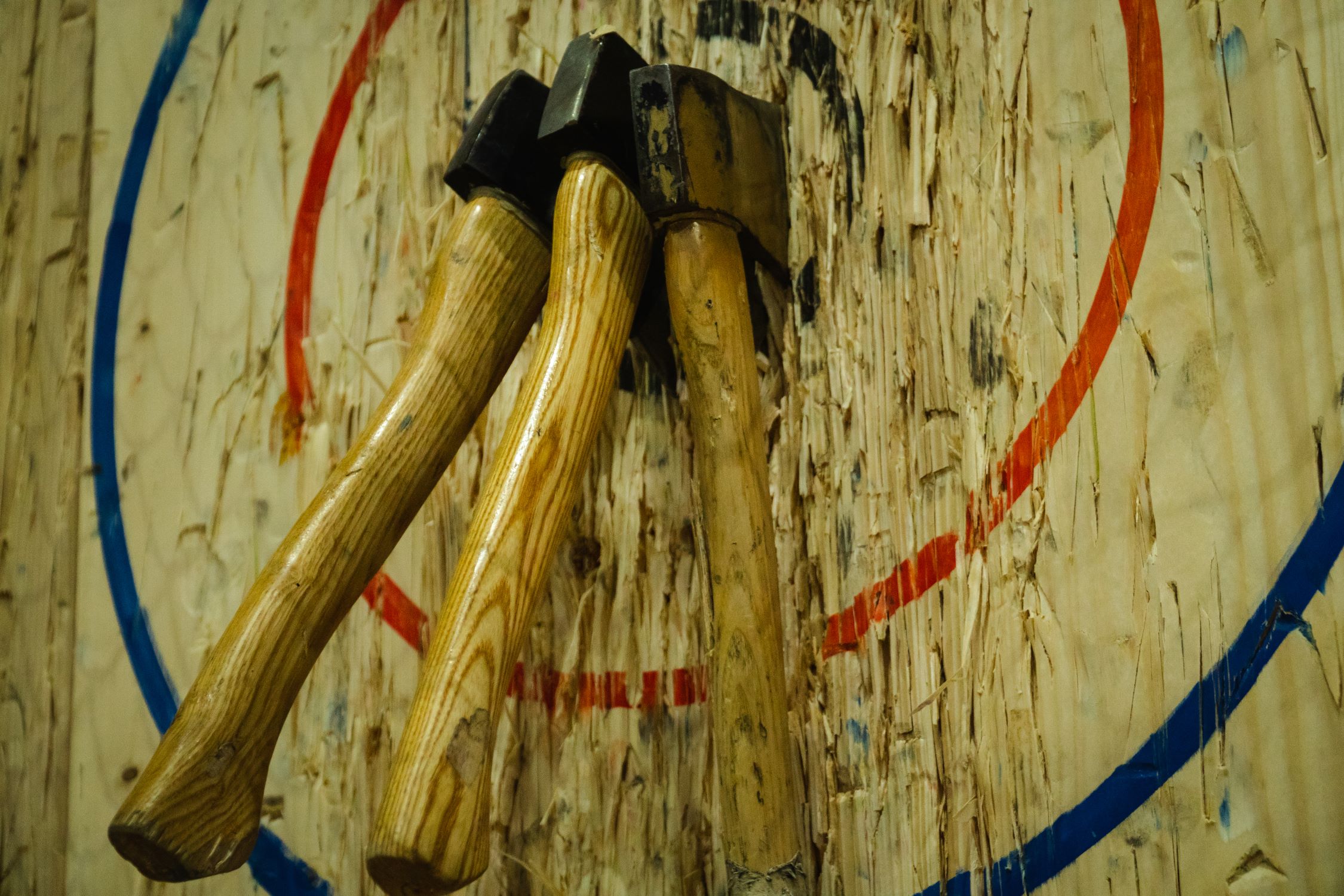 6. Bubble Football
If you've never heard of Bubble Football, then you'd be right to assume that its exactly as its name suggests. Participants climb into a massive inflatable bubble or 'zorb' and run around attempting to score goals. Its highly competitive and encourages players to knock each other while falling about with laughter. Sounds like the ideal Galantine's activity to us!
The game originally started as a joke by Norwegian television hosts Henrik Elvestad and Johan Golden in 2011. Now, it's a popular activity for groups of friends wanting to – quite literally – bounce off the walls.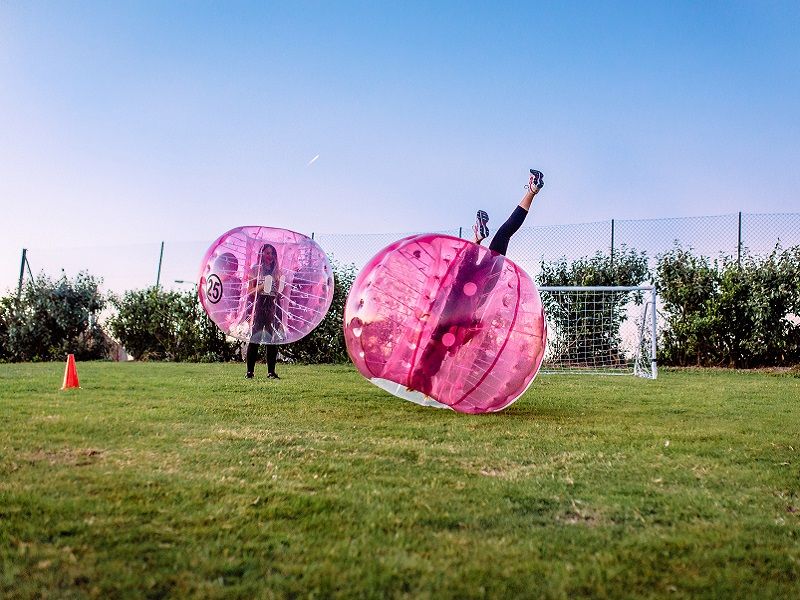 Go On… Treat Yourself
There is nothing like just going back to basics and indulging yourself in food, wine and pampering. And, as it's Galantine's day, there is no need to feel guilty!
7. Cocktail Making
Cocktails are a girl's best friend. Sorry for the cliché, but taking time to sit back with some sophisticated drinks and have a gossip with friends is downright fun? And cocktails win over diamonds any day. Sorry Marylin.
Even better, why not take the opportunity to learn about the art of cocktail making with a selection of exciting classes. From vodka to gin, there are tons of options to choose from an endless amount of fun to be had. You can create your favourites and discover new flavours all while enjoying snacks, tapas, or three course meals. It's a no-brainer.
8. Bottomless Brunch
Brunch has become one of the preferred meal options for food-lovers (or just for those looking for a lie in!). Traditionally, it is served any time before 3 o'clock in the afternoon and, luckily for you, accompanied with endless bubby and alcoholic beverages. Hair of the dog, perhaps?
Bottomless Brunch is pretty much guaranteed to be a hit with the girls this Galantine's Day. As it's such a popular activity, it means that there are so many options to choose from. Italian, Latin-American, Full-English Breakfasts or a mixture of your favourite cuisines. You can even mix it up with cocktails or drinks of your choice.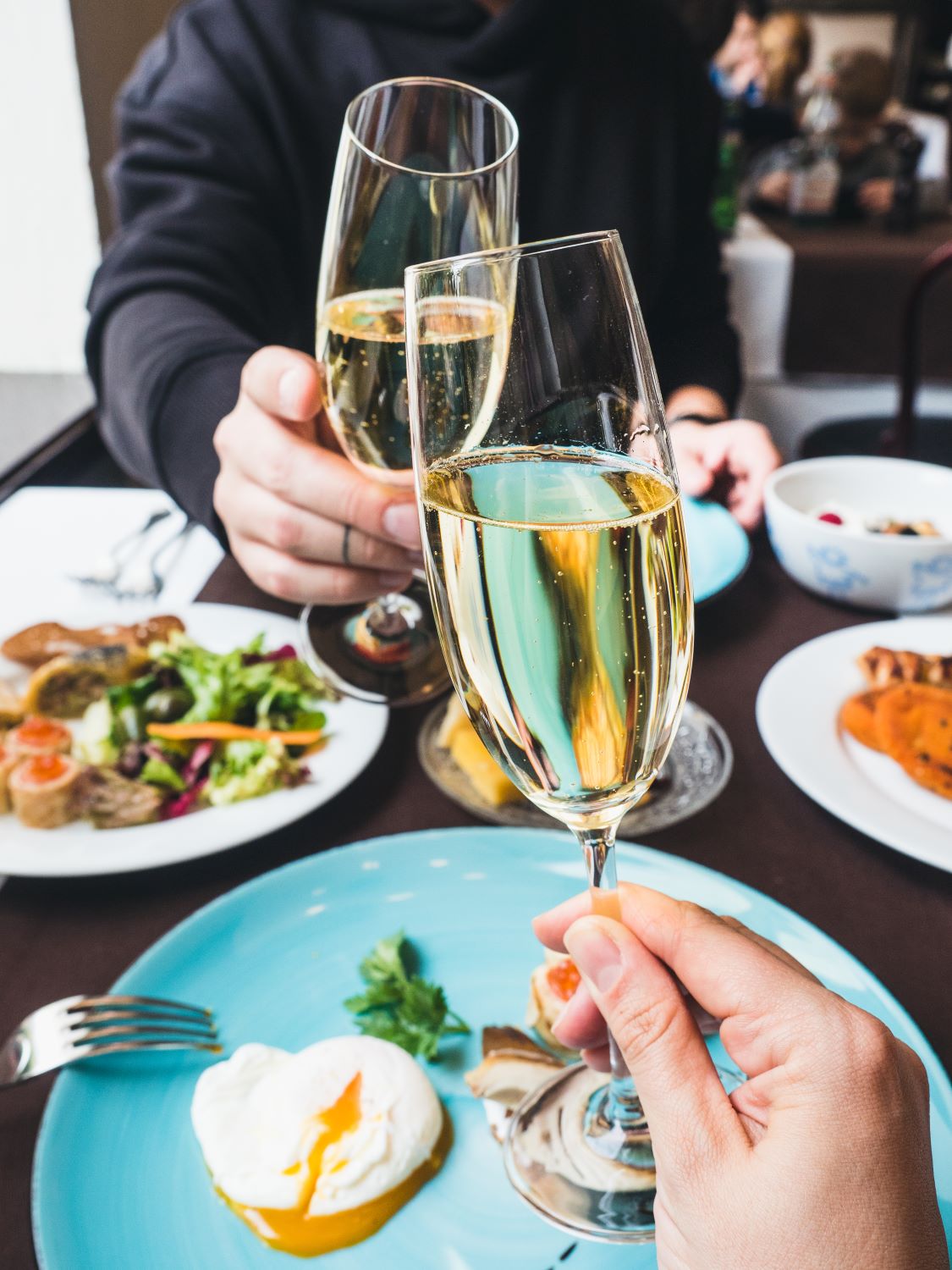 9. Spa
If you're looking for something a little more extravagant this Galantine's, then there is no denying the indulgent benefits of a good spa day. Pamper and nurture your body with a massage, relax in the sauna or enjoy some deep-cleansing exfoliation. Detox, de-stress and bathe in some 'me-time.' Ah, bliss!