Gentlemen, it's time to gather your crew, raise your glasses and prepare for an unforgettable weekend before the impending journey into marital bliss. Stag parties, known for their legendary revelry and banter, have long been a cherished tradition for grooms-to-be around the world. Now, it's time to dive into the world of stag do statistics and discover what's hot with stag dos in 2023.
• The average cost of a UK stag do is £199.72 per person
• The average cost of a European stag do do is £215.26 (minus flights)
• The average stag group is 16 people
• 58% of stags celebrate in the UK
• 42% of stags celebrate abroad
• The most popular activity is paintballing
• The most popular UK destination is Newcastle
• The most popular abroad destination is Prague
• Google searches for 'Benidorm stag do' have increased by 120%
• Most stag dos last 2 nights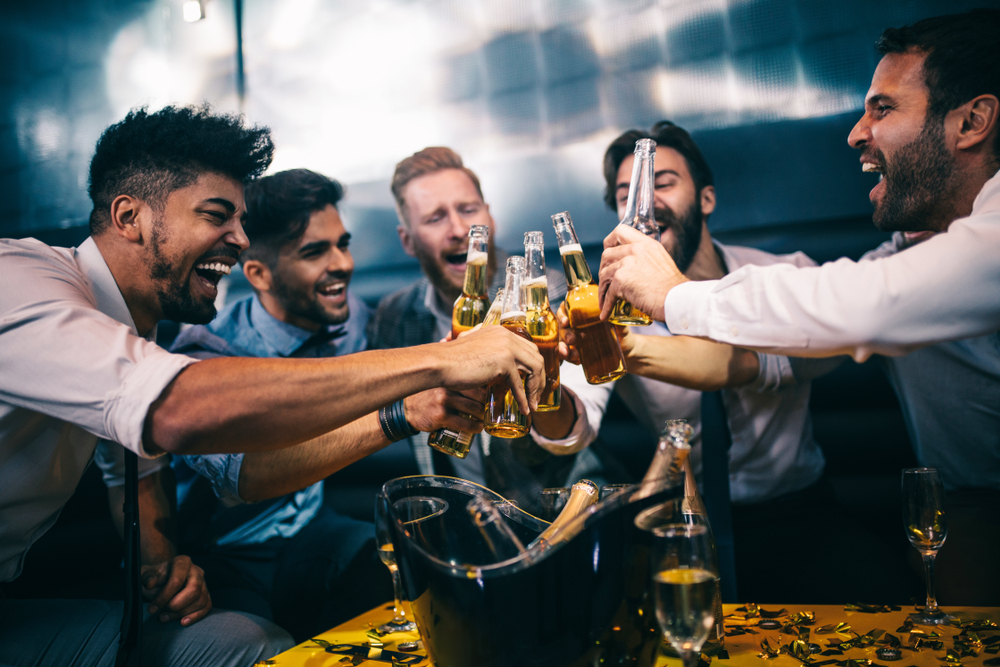 The Most Popular Stag Do Destinations
According to Fizzbox booking data, the most popular UK stag do destination is Newcastle, with Bristol and Liverpool coming in 2nd and 3rd. For European stag dos, it seems that Prague can't be beaten with Amsterdam being the runner up. While it might not appear on our top 10, Google searches for 'stag do in Benidorm' have increased by a whopping 120%. 58% of stag groups celebrate in the UK and 42% celebrate abroad.
Top 10 Stag Do Destinations for 2023
Here are the 10 most popular destinations for a stag do, according to Fizzbox booking data.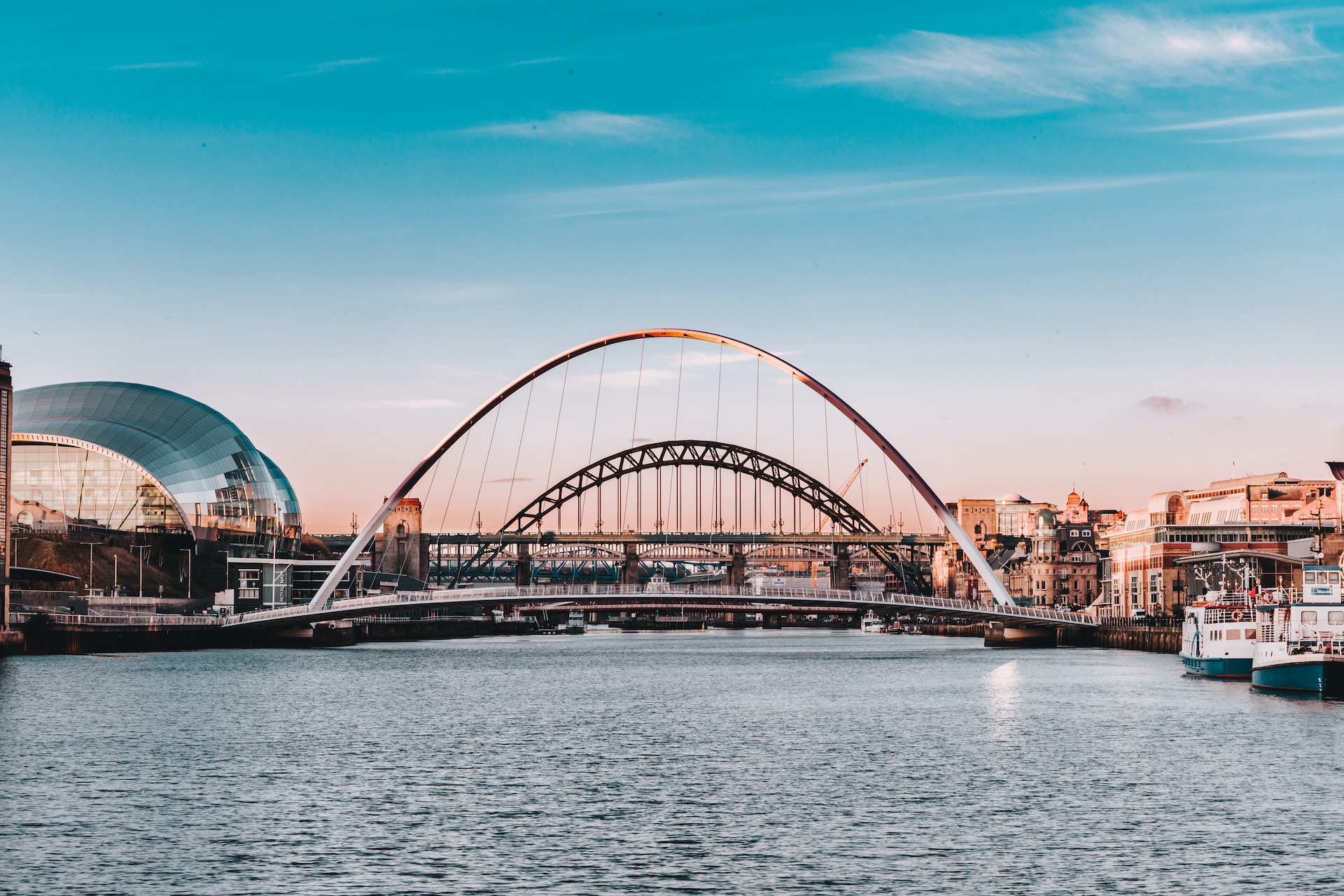 The Cost of a Stag Do
Let's discuss the moolah you'll need for an epic stag do! In the UK, the average cost per person is about £199.72. But if you're up for some continental fun, hop on a flight to Europe. The average European stag do will cost you around £215.26 (flights not included). If you're feeling like a high roller, Bratislava takes the crown for the priciest European stag do spot, coming in at a whopping £279.25 per person. But fear not, budget-conscious folks; Sofia is here to save the day with a more wallet-friendly option at just £135 per person, followed by Dublin £163.49 and Magaluf at £181.21.
Back on home turf, Newquay steals the title for the most expensive UK stag do destination, with an average spend of £221.88 per person. Quite surprisingly, London turns out to be the cheapest option at £152.49 (who would've thought?), followed by Birmingham at £159.85 and Blackpool at £163.59 Remember, it's not all about the price tag. Each destination has its own charm and attractions, so choose what suits the groom and the gang.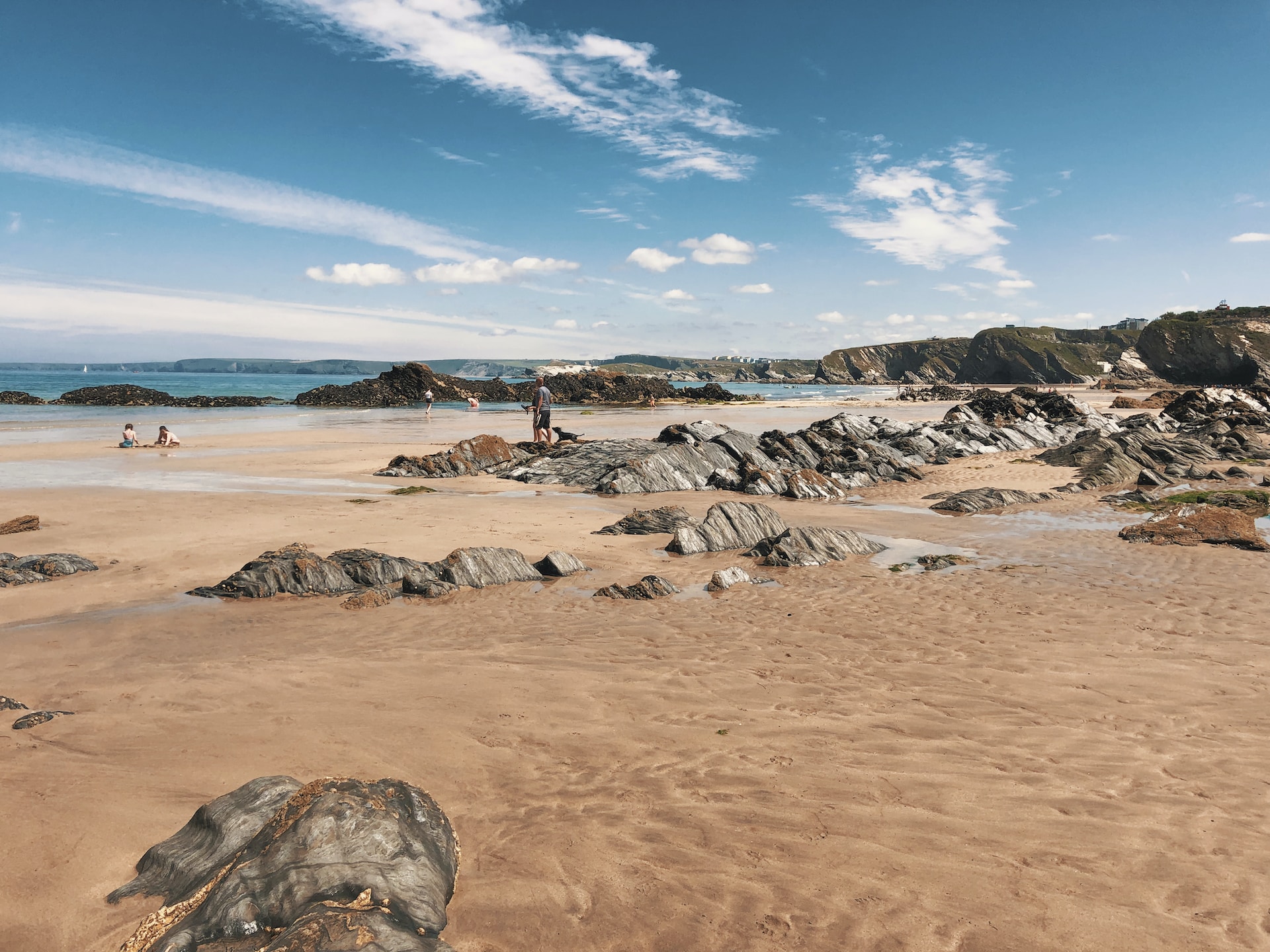 How long your stag do is will also factor into the cost, increasing by an average of £60 per person per night. The average cost for a one night stag do is £166.11; for two nights, it's £232.22 and for three nights, it's an average of £284.42 per person. If you want to save some money, have a stag do in your home town. Keeping it local and taking away accommodation costs reduces the average price of a stag do to £129.23.
Extra Costs for Your Stag Do
While we've covered the activities and accommodation above, there's a number of extra costs to consider when planning your stag. On average, it'll cost £30.66 per person for transport, £78.44 each for food and drink, £20.34 for a gift or towards a stripper, £77.07 for flights and around £12.50 each for travel insurance. But let's face it, it's worth every penny!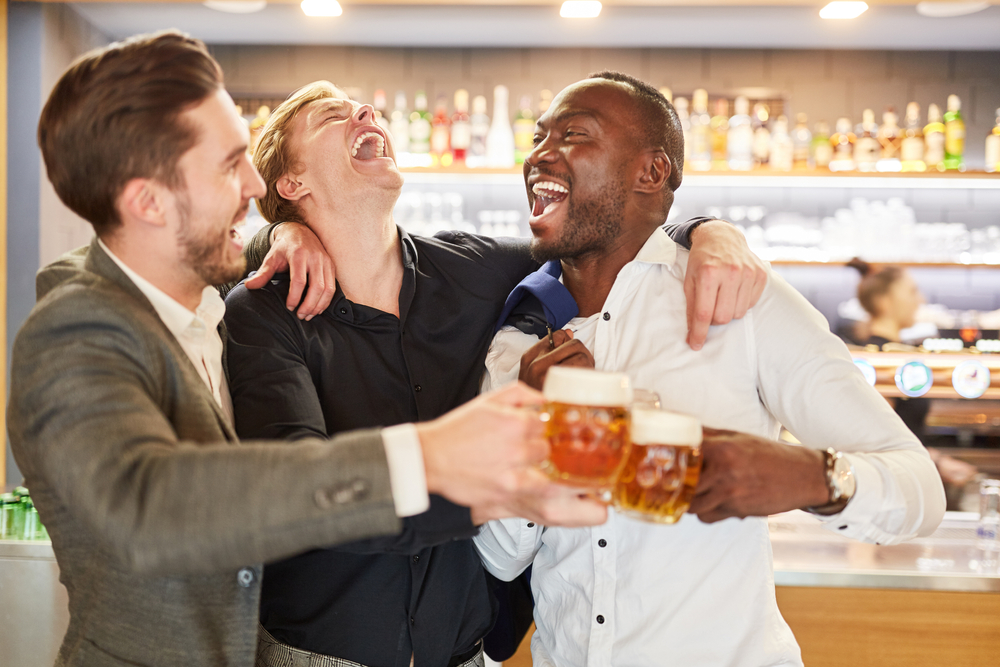 The Most Popular Stag Do Activities for 2023
To make a stag do memorable, you've got to do some activities, bound to get the banter and laughs flowing from the get go. As we'd expect, active and boozy activities are really popular this year. According to Fizzbox booking data, these are the most popular activities for a stag do in 2023.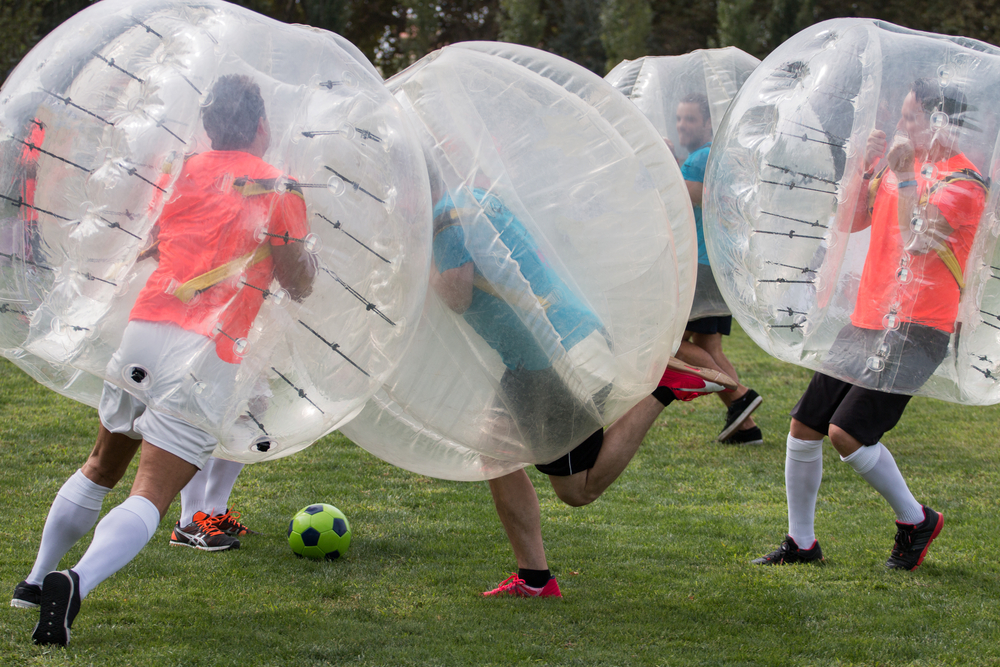 Statistics for Stag Do's
Wondering what's trending for stag dos right now? We've got you covered. Google searches for 'stag do games' have increased by 50% and 'stag do challenges' have risen by 400%. What better way to kick start the fun? Forget about the last night of freedom being only one night because the most common number of nights to celebrate the stag for is two nights (38%), followed by three nights (30%), one night (20%) and four nights (12%). The average group size for a stag do is 16 people and tends to be made up of mates, family members and work buddies.
New Stag Do Trends Compared to 5 Years Ago
• The number of stag do's wearing fancy dress on the day has decreased 56%, compared to five years ago. This is a positive, as many stag groups get rejected from the club or bars wearing costumes.
• The average stag spends £15.16 on clothing. What a bargain!
• Active based activities are up 41%, with people wanting to do more daytime activities before the drinking starts. We're also seeing an increase in people booking activities with the same supplier, such as bubble football and footdarts together so there is no travel between
• During Covid, stag do's predominantly all took place in the UK, however we saw abroad bookings recover in January 2023. The UK is still more popular than pre-covid, but the confidence in going abroad is certainly returning.
•With the growth of micro-weddings, we're also seeing more micro stag do's, meaning around 4-8 people compared to the usual 12-20 people, to save on costs.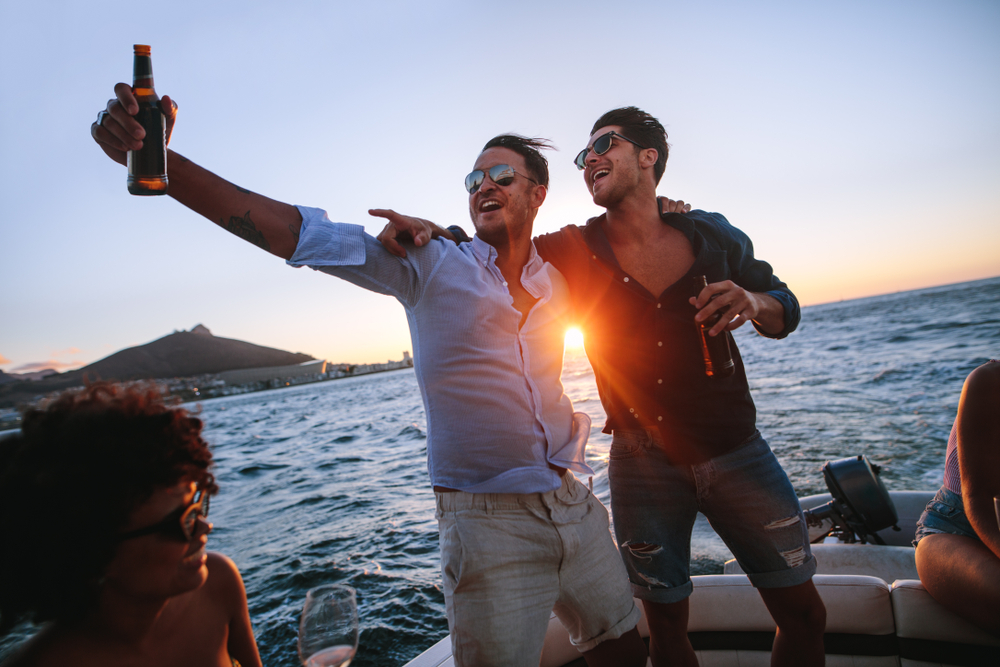 A Great Year to Have a Stag Do
So, there you have it, our round up on what's hot and what's not for stag parties in 2023. Now, all that's left is to get planning yours. Whether you want to party in Prague, get lively in London or anything in between, your stag do adventure awaits!