Hen parties can range from fabulously stylish and classy to wild and messy! Getting started on planning a hen party can be daunting as, after all, you're planning the bride-to-be's last night of freedom!
But fizzbox is here to help you get it right! So, if you're looking to plan the hen of the century and you want to make everyone else jealous then look no further than a celebrity-inspired hen party.
It appears celebrities know how to party from sunning it up to dancing the night away and you can be doing the same.
Here are some celeb hen parties you wish you were invited to, and how you can wave goodbye to your single days in style!
You may not have the money to copy a celebrity's hen party, but there's no need to worry, you can take the themes and inspiration from activities and replicate them in your own way! Kim Kardashian took off to Paris for her luxurious hen party and had a classy and sophisticated evening with dinner surrounded by her closest friends.
Why not bring a bit of Paris chic to your hen party with a food filled event of Chocolate Making followed by Wine Tasting?
Learn something new and get creative with a Chocolate Making class in locations from Bath to Budapest.
You can make and indulge in a range of chocolatey treats you've made with your own hands.
Feel the sophisticated vibe of Paris or Italy with the chic experience of Wine Tasting. This touch of class can be had in locations across the UK and in Europe. You can even try this out in the capital of Portugal, Lisbon.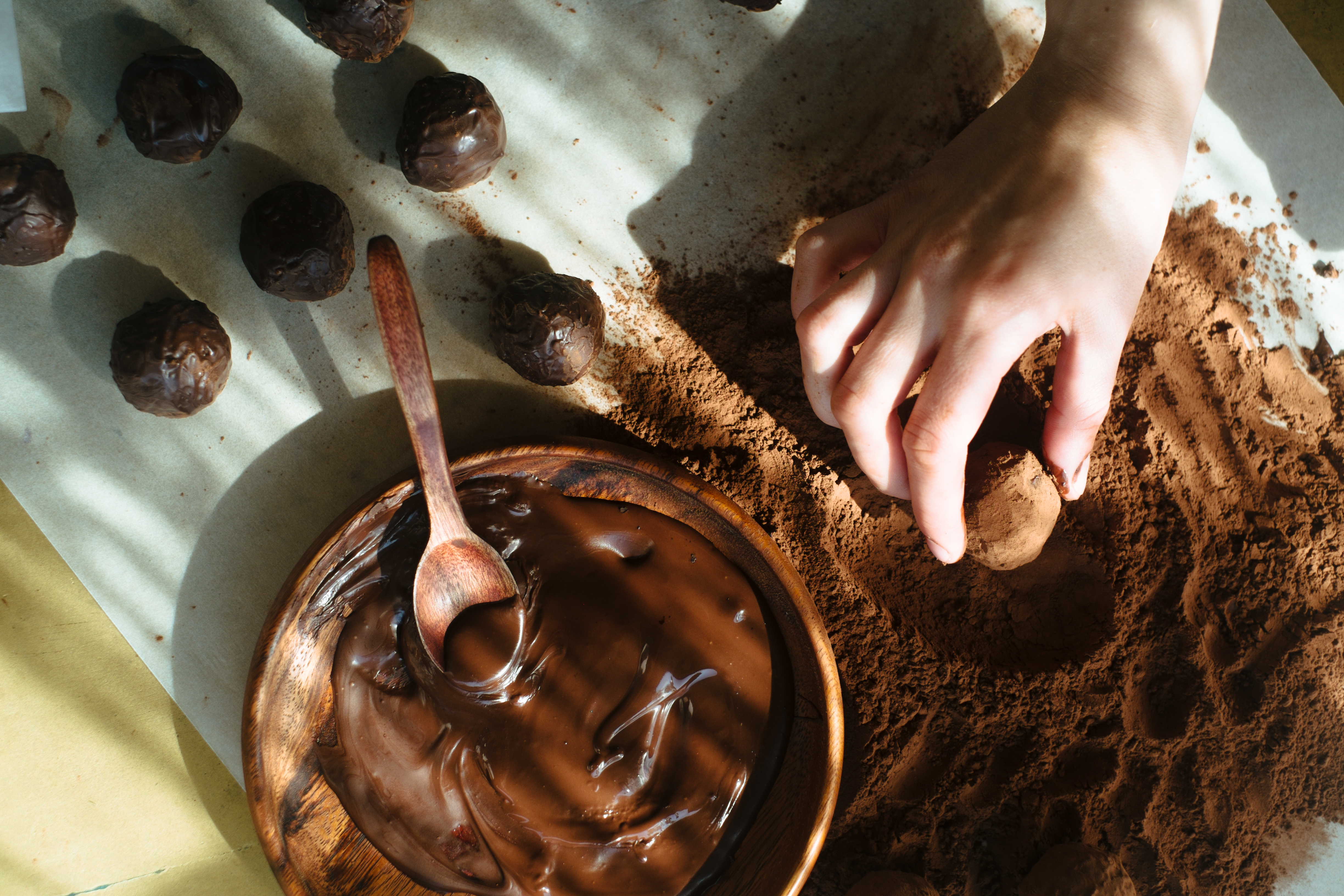 Perhaps you want to give the bride-to- be the party of the century and have a wild hen do dancing the night away. Kate Moss and Katy Perry are great inspirations for this.
Kate Moss took her hen party to the Isle of White Festival for a hippie hen do full of music and fun.
Katie Perry also had a wild hen party with a trip to Vegas! Channel a wild and free Vegas vibe into the bride's last weekend of freedom and turn yourselves into pop stars with a Pop Video Experience!
Unleash your inner celebrity for your hen and become a popstar by making your very own music video. Look and feel the part as you and your friends dress as your favourite band and strut your stuff with a choreographed dance!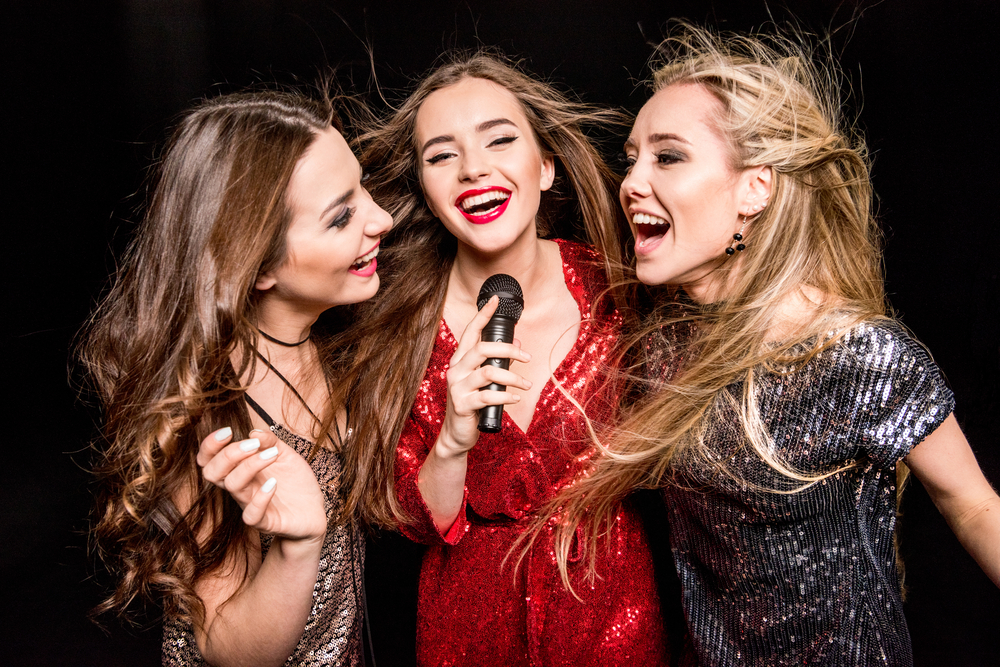 Party like Chelsea's Millie Mackintosh with champagne and personalised cupcakes! This is an easily replicated celebrity hen party! Why not enjoy an Afternoon Tea and prosecco to indulge on sweet and savoury treats?
The cakes may not be personalised but they are deliciously sweet and scrumptious! Enjoy an Afternoon Tea in London with Free-Flowing Prosecco at the Grosvenor Hotel or a traditional Afternoon Tea in the vintage styled Metrodeco in Brighton which of course also comes with prosecco.
What better way to kick-start a party then with cake?
Enjoy an Afternoon Tea as part of your hen weekend and devour cakes and prosecco in the process. Lovely!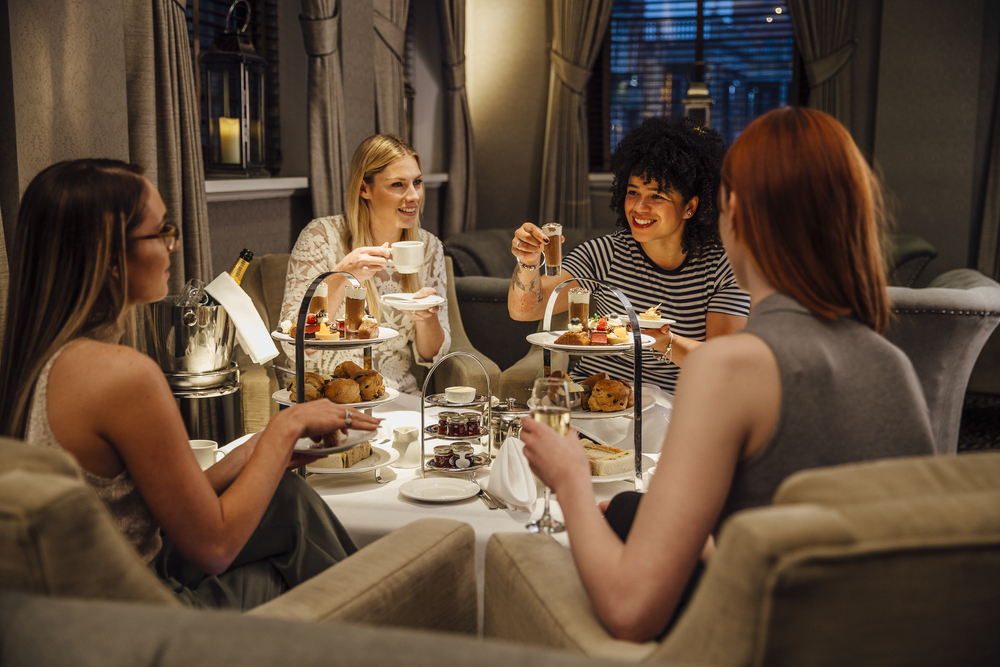 Rochelle Wiseman from the Saturdays celebrated her hen on a night out with a Marvin mask on her face! She also spent her time relaxing and treating herself and those closest to her with facials, horse riding, make-overs and even a Zumba class!
Take inspiration from this hen party with a girly spa trip and relax with facials, massages and unwind in pools. Have a hen party in Budapest, the city of baths and spas and enjoy three hours of relaxation in Budapest's Thermal Baths.
Unwind at home with a spa day in Manchester, relax in a steam room and a sauna and float in the heated pool. A spa day is perfect to prepare yourself for a night out to look and feel fabulous.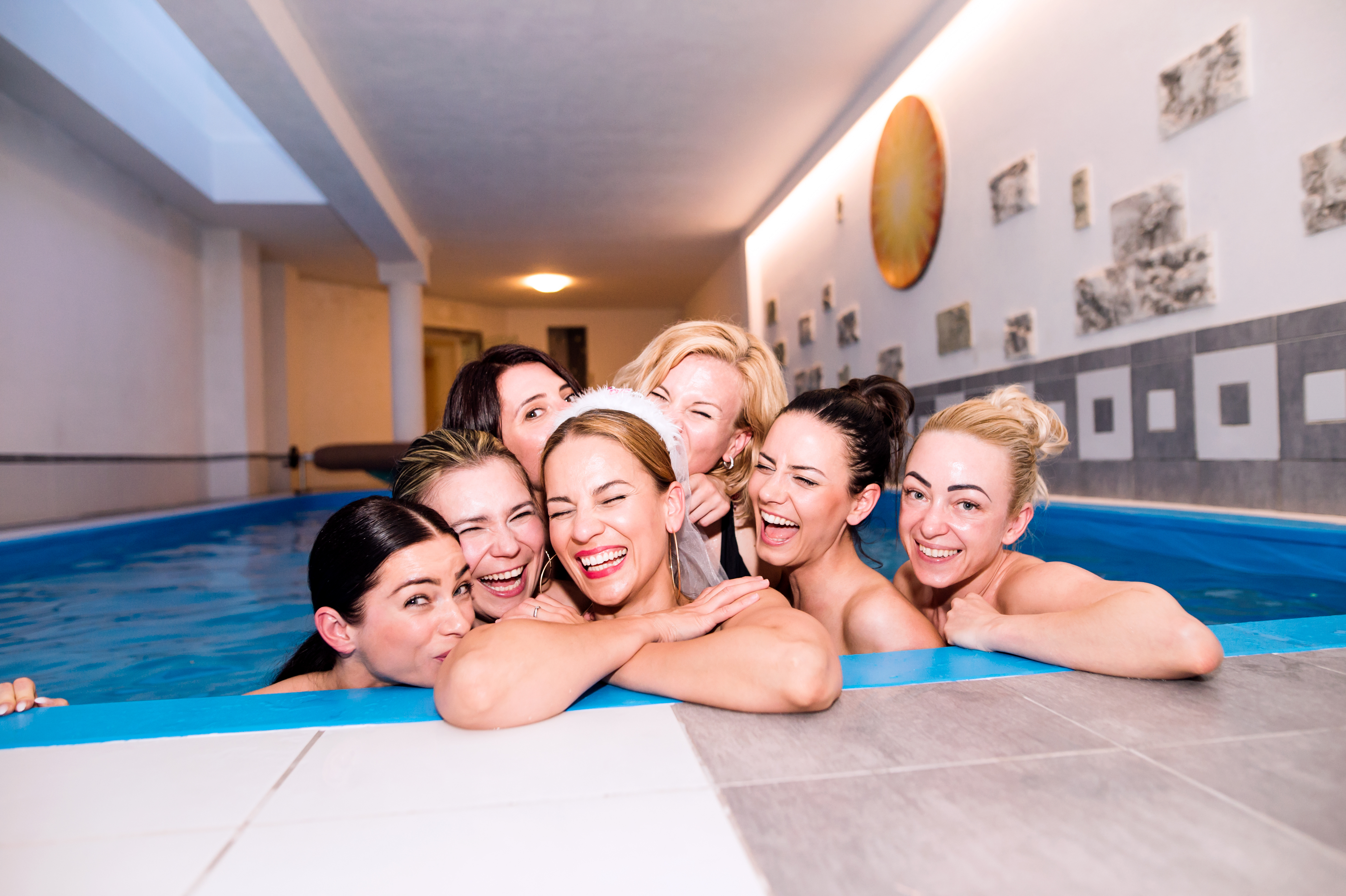 Take a boat cruise out into the open waters and have your hen on a Party Boat Cruise! Tatiana Santo Domingo took her hen party to Monaco on Princess Caroline's yacht for a sophisticated and classy affair of relaxing and partying on a magnificent boat.
You could also be sunning it up on boat for your hen party in Barcelona on The Original Barcelona Boat Party. With an on-board DJ and drinking game this boat cruise is a little wilder than a relaxing trip on Princess Caroline's yacht, but it is certainly fun! Party in Barcelona on clear waters with a beautifully sunny sky and enjoy a two-hour trip out in the med.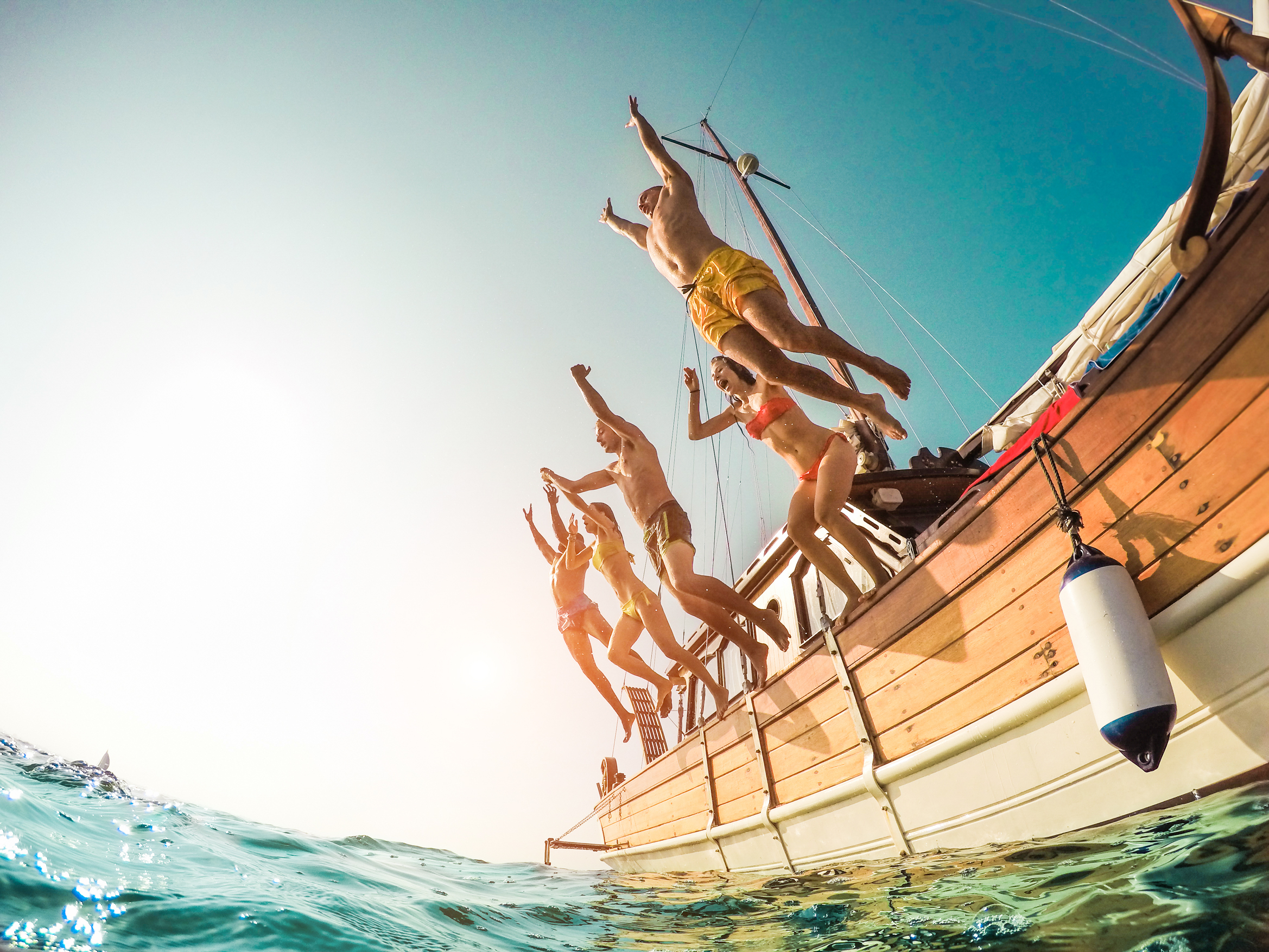 Back in the UK Lilly Allen celebrated her last days of the single life with an exclusive cooking class with Gordon Ramsey! A Cooking Class is a great way to learn something new and have something to take home.
Take home the taste of Spain with a Spanish Cooking Class in Barcelona and learn how to make paella and tapas from an expert. If you want to get creative a little closer to home, why not liven up your evening with Cocktail Making in London! It's not quite a cooking class but you can learn the art of mixology and compete in Cocktail Making games while you do it.
If you love these celebrity inspired ideas, then take a look on our website for a hen party to remember.
Take your hen on a celebration anywhere from Manchester to Barcelona and wave goodbye to your single days in style with a pamper spa weekend or a Cocktail Making class. You could even become a celebrity for the day with a Lip Sync Battle or Pop Video! Everyone will wish they were invited to your hen party!