There's absolutely no need to feel apprehensive about turning the big 4-0. We all know that 40 is the new 30 so it's time to celebrate in style and we've got loads of fun 40th birthday party ideas, activities and experiences to help you do just that. Whatever you want to do, go for it and remember, you're just 18 with 22 years' experience!
40th Birthday Party Ideas and Activities
You're 40 so you'll know your own mind, how you want to celebrate and who with. There are no rules, just do what you fancy. No matter what your taste or budget, whether you fancy a big celebration or a small, intimate do, we've got a huge rage of 40th birthday party activities to suit you.
1. Treat Yourself
Nothing brings people together like birthdays and good food! Gather everyone you love together and spend some quality time together over a tasty meal. For an indulgent yet laid-back treat, book yourself an afternoon tea. This experience is available at a range of venues from gorgeous hotels to chilled-out cafes and you can tuck into a range of sweet and savoury treats from finger sandwiches to scones with clotted cream and jam. If you fancy making your daytime meal a boozier affair, you've got to try bottomless brunch. You'll chow down on a delicious brunch course accompanied by unlimited glasses of alcohol from prosecco to cocktails. What better way to toast your 40th birthday?
2. Learn a New Skill
Are you obsessed with the Great British Bake Off like the rest of us? Why not try a cooking class? An expert will teach you how to make and bake a range of dishes from cakes to Spanish paella. You could even be taught by a former GBBO contestant. These culinary workshops are suitable for all abilities, whether you already fancy yourself as a bit of a chef or manage to burn microwave meals! Are you a fan of flowers? If you fancy learning a laid-back craft, a flower arranging workshop is ideal. You'll experiment with fresh flowers, styles and colours as you create your own bouquet that you can take home with you.
3. Try Something Completely Out of Your Comfort Zone
If you want to try something completely off the wall, how about a bit of nude life drawing? This cheeky activity does exactly what it says on the tin; you're going to learn how to draw a live, professional, male or female nude model. An art tutor will share handy hints to help you make a masterpiece once you've finished blushing! How about trying a dance class that'll shake off all your inhibitions? Burlesque dancing provides a fun workout that's bound to help you unleash your sassy side. A burlesque instructor will teach you a slow-paced, choreographed routine that you and your friends will perform at the end, complete with feather fans.
4. Show the Youngsters How It's Done
Who says the 20 somethings get to have all the fun? If you fancy a boozy 40th birthday party activity, you go for it! How about kicking things off by learning how to make your favourite drink? Cocktail making takes place in a range of top watering holes such as Revolution and Las Iguanas plus quirky, independent bars. A professional mixologist will teach you how to combine spirits and mixers to create mouth-watering cocktails and you'll drink everything you make. If you'd rather someone else made the drinks, why not try a gin tasting? You'll get your hands on loads of tasty samples as you learn all about the fascinating history of gin.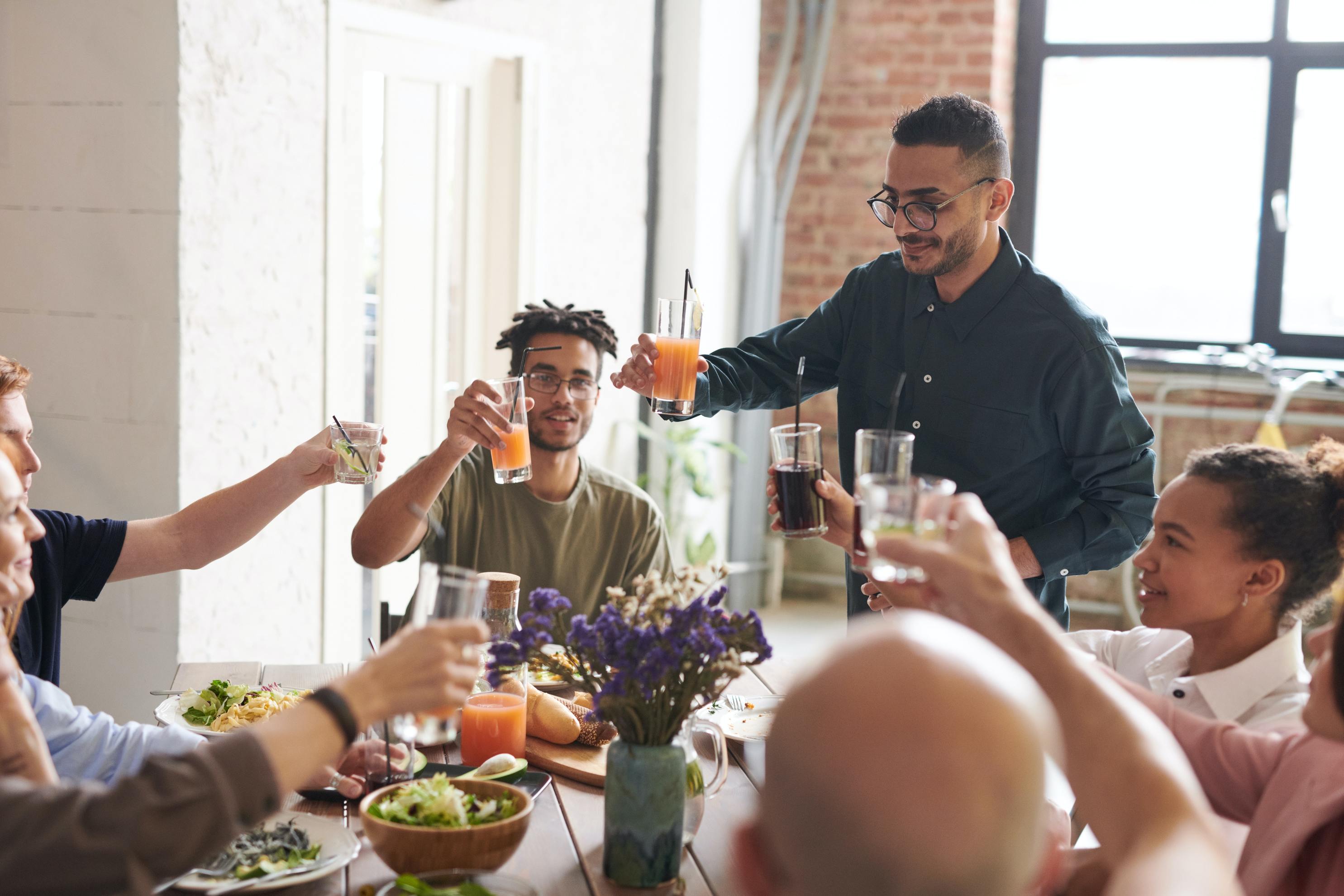 40th Birthday Party Themes
This is a big birthday so why not go all out and include a theme? It'll give your guests an easy to follow dress code as well as an opportunity to dress up. Who doesn't love that? Here are some of the most popular themes for 40th birthday parties:
80s
Show your love for the decade you were born in with an 80s themed 40th birthday party. The best thing about the 80s theme is that you can go all out. We're thinking bright colours, shoulder pads, leg warmers, fingerless gloves and big hair. Don't forget to create an 80s playlist too.
Great Gatsby
For old school glamour, you can't beat a Great Gatsby or roaring 1920s themed 40th birthday party. Get glammed up in dazzling flapper dresses, glitzy headwear, long gloves or smart suits. This is a look everyone can pull off and will result in some fabulous group photos.
Black and White Party
This 40th birthday fancy dress idea just oozes sophistication while being really easy for all your guests to find something to wear. The dress code is simple, just wear anything black or white. That way everyone's comfortable and won't have to fork out for a new outfit if they don't want to. And who doesn't look great in black or white?
40th Birthday Party Decoration Ideas
It's a great idea to get decorations to meet your theme for an amazing backdrop to any photos. If you don't fancy having a theme, why not buy decorations in your favourite colour? We're thinking balloons with the number 40 on, bunting, tassel backdrops and maybe even some fun props. But don't forget the centrepiece, a huge cake that's big enough to fit 40 candles on!
40th Birthday Party Supplies
The 40th birthday party supplies you need will depend on how big your do is. If you're planning a big celebration, you might want to get things like alcohol, food and even hire a DJ to get all your party guests dancing. If you're planning a small get-together at home, you can transform your living room into a party paradise with some fun decorations. The choice is yours.
How To Plan a 40th Birthday Party
You've probably got some 40th birthday party ideas now but how do you actually organise the day and/or night. Who should you invite? What activities can you do? How do you budget? Let Fizzbox help you with these handy planning tips.
Who To Invite to a 40th Birthday Party
This is an easy question; whoever you like! You're all grown up now, so you don't need to people please. Think about who you'd most like to share your special birthday with and invite them. This can be a mixture of family, friends and workmates. Create a huge guest list or keep it small and intimate; it's up to you. It's a good idea to start a Whatsapp group or create a Facebook invite so that you can let your guests know what 40th birthday party ideas you're planning as well as essential information like the date, time and dress code.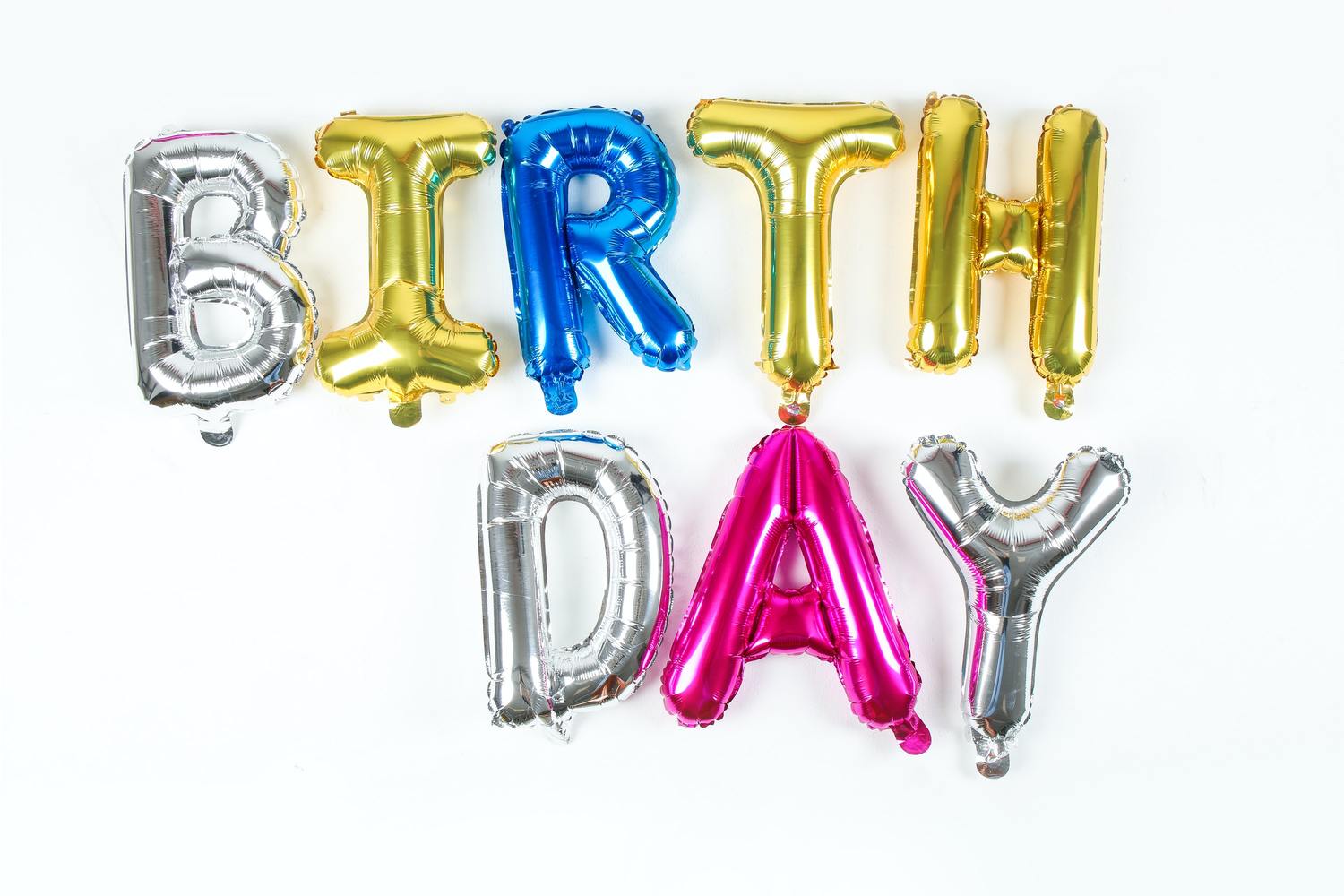 Indoor or Outdoor?
This depends on where you want to celebrate and when. If you want head to sunny Spain, the time of year isn't so important but if you're celebrating in the sometimes rainy UK, it's a good idea to head outside in the summer and fire up the BBQ after you've enjoyed the weather with an outdoor activity.
If you want to ramp up the fun in the great outdoors, why not try your hand at paintballing? This is the ideal 40th birthday party activity if you want to blow off some steam and recapture your youth as you hunt down your friends and family and fire paint at them. It's energetic so you'll have well and truly earnt a drink by the end! If you like the idea of a wacky yet wonderful activity to mark your 40th birthday, how about climbing into a giant, one-person zorb for a game of bubble football?
If you're born in the colder months and fancy warming up, a spa day is unforgettable. We all know that life can be stressful, and this has to be the best way to unwind. Treat yourself to a swim, a soak in the jacuzzi and some relaxation in the sauna with a few of your favourite people. You'll feel like a million dollars when you leave with any tension you had about turning the big 4-0 gone.
If you remember TV classics like The Crystal Maze, you'll love an escape room. This indoor activity gets you all to put that grey matter to work as you raid the room for clues, cracking codes and puzzles along the way in order to escape the room in just one hour. Pick your team wisely if you want to beat the game in time!
Cheap 40th Birthday Ideas for a Tight Budget
40th birthday party ideas don't have to break the bank. We offer loads of budget-friendly options that'll help your big birthday go with a bang. You could tuck into some delicious food at one of the top restaurants with two-course meals and a drink starting at just £20 per person. You could even save some pennies by staying at home and trying out one of our virtual experiences. Starting at only £10 per person, you could try out virtual yoga, a quiz, murder mystery, savenger hunt,c whisky tasting, cocktail making, candle making and even strip shows!
40th Birthday Party Bag Filler Ideas
Remember party bags from kids' birthdays? Let's bring them back! Giving your guests a little token of appreciation for helping you celebrated your 40th birthday is a lovely way to say thanks. You can even tailor the party bags to match your theme. Here's a bit of inspiration:
1. Retro sweets – Include a few sweets you all loved in your childhood. Think Love Hearts, Flying Saucers, Wham Bars and Drumstick Lollies.
2. Bath bombs – Who doesn't love a good bath bomb? Pop one in everyone's bag, maybe even in the colour to match your theme.
3. Mini bottle of booze – Treat your 40th birthday party guests to a post-party tipple. You could even personalise the bottle with a picture of your face!
4. Personalised pens – Let's face it, we all love a nice bit of stationery. Pop in a pen with your guests' names on to make them feel special.
5. Bottle opener – Always a handy gift, a bottle opener is the perfect party bag treat for anyone over the age of 18.
6. Photo keyrings – Pop a nice group shot of you and your friends, family and/or workmates into a keyring so you guests can take a lovely memory home with them.
7. 80s trinkets – Remind everyone of the decade you were born with something super retro. We're thinking mini Rubik's cubes, movie figures and badges.
8. Birthday Cake – Without a doubt, the pièce de resistance! Don't forget to include a slice of cake for everyone. Sharing is caring after all!
Arrange Your 40th Birthday Party Today
So, there you have it, our guide to 40th birthday party ideas. If you want more inspiration, check out our full listings for birthday party ideas now. Whatever you get up to, happy 40th birthday from all of us at Fizzbox!