It's the most wonderful time of the year, and what better way to spread the festive cheer than with an office Christmas party? Just the thought of decorations, music and laughter filling the air can instantly put a smile on our faces. But amidst the excitement, a common question often arises: Who foots the bill for this merry celebration? Fear not my fellow office elves, as Fizzbox is going to shed light on the age-old question: Who pays for the office Christmas party?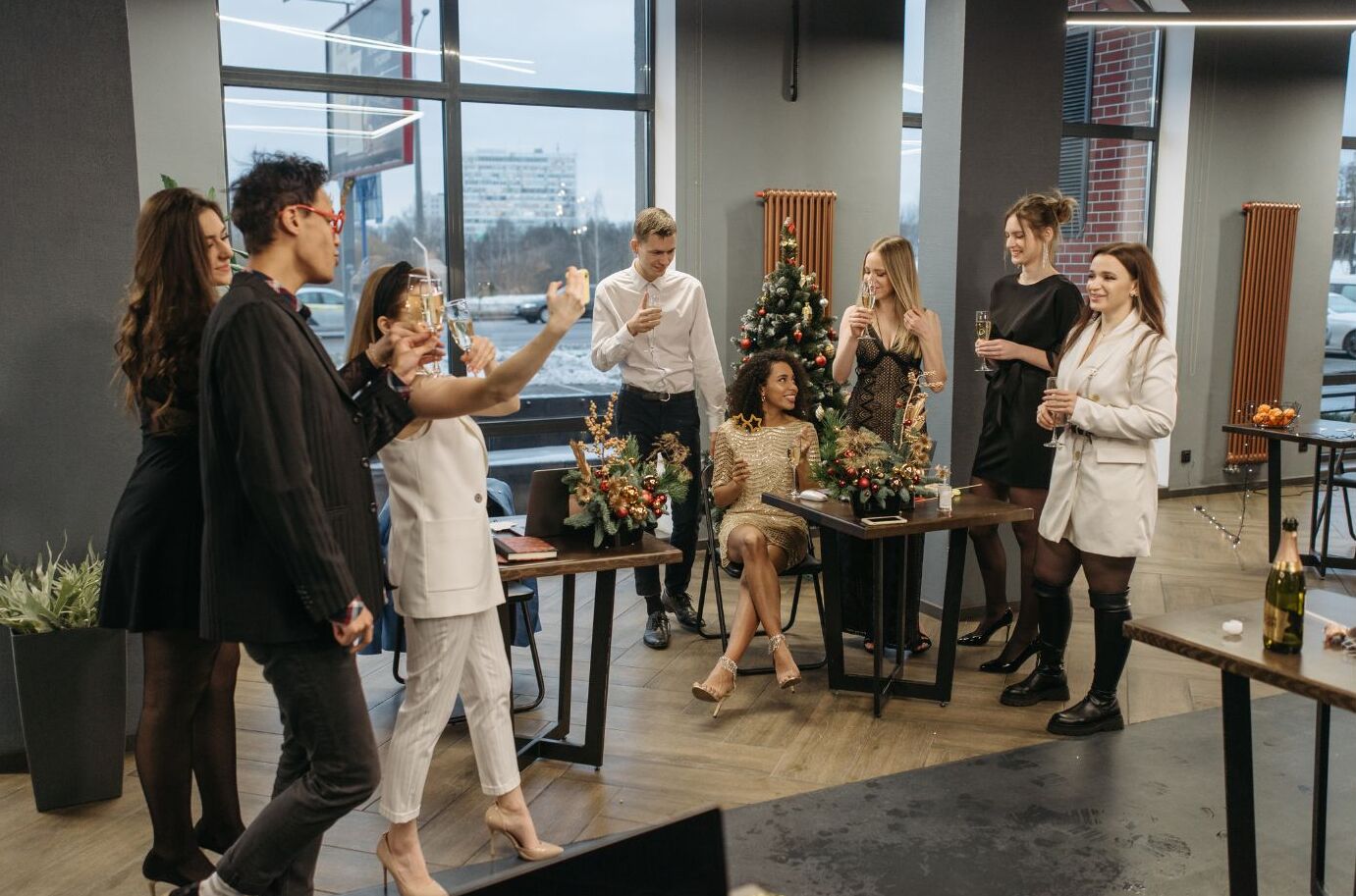 The Generous Employer
First and foremost, let's give a round of applause to the generous employer who, in the spirit of goodwill, often takes on the responsibility of organising and financing the office Christmas party. Picture them as the Santa Claus of the corporate world, spreading joy and merriment among their employees. Most of the time the employer will be the one who pays for the office Christmas party. This gesture not only strengthens the bond between colleagues but also demonstrates appreciation for their hard work throughout the year. It's a great way for them to show how much their employees are valued, not just at Christmas but all year round.
The Company's Budget
In many cases, the company's budget plays a significant role in determining who pays for the office Christmas party. Larger organisations with dedicated event budgets may allocate funds specifically for holiday parties and festivities. This means the responsibility ultimately falls on the company's shoulders to create a memorable event with a range of Christmas party themes that reflect the holiday spirit and the company's culture. With Fizzbox, there's a Christmas party and activity to suit every budget, regardless of how big or small the business is.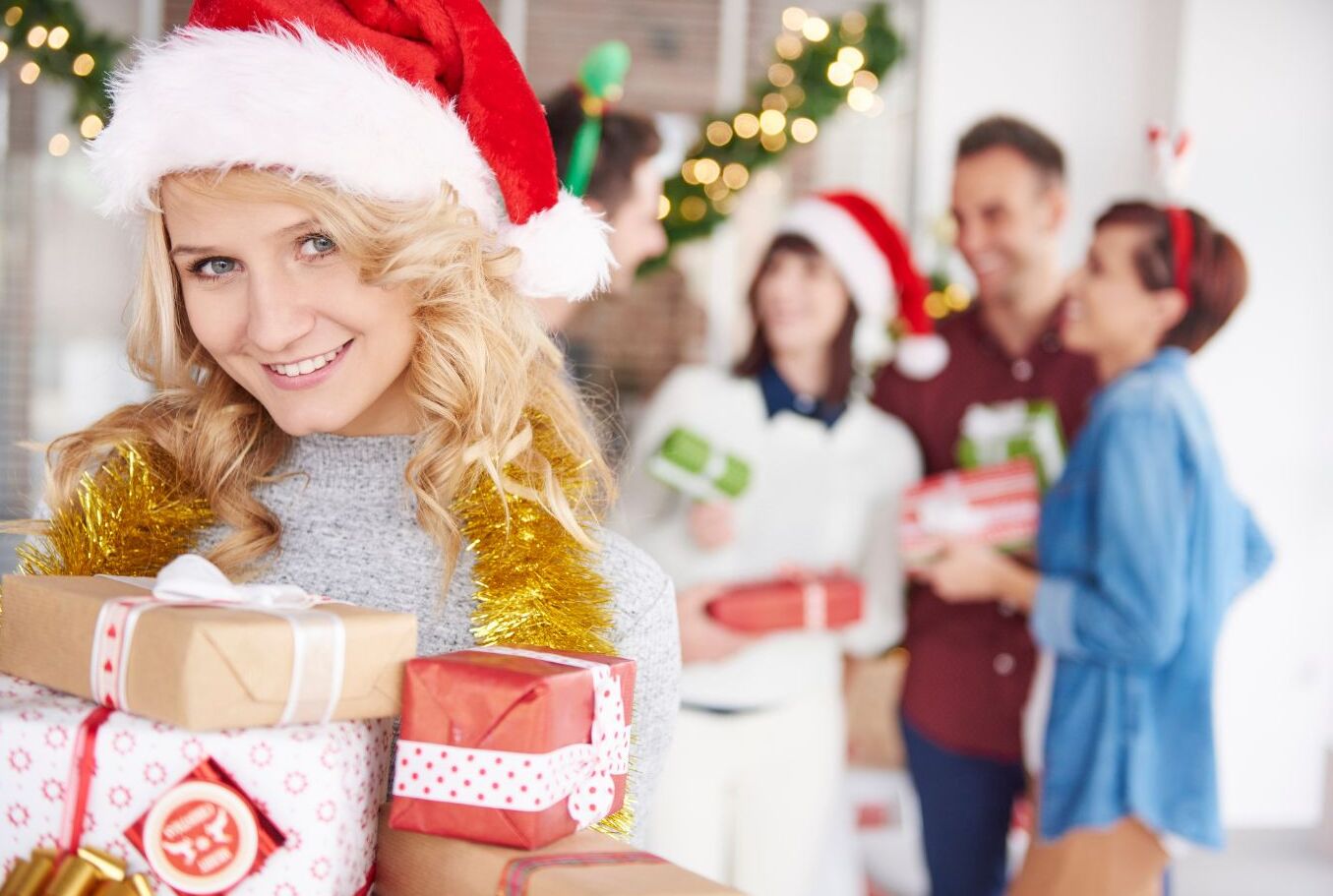 The Shared Potluck
Some companies adopt a collaborative approach, turning the office Christmas party into a shared potluck extravaganza. In this scenario, each employee contributes by bringing a dish, drink or even a fun game to share with their colleagues. Not only does this lighten the financial burden, but it also encourages a sense of inclusivity and allows everyone to showcase their culinary or game hosting talents. Remember, an office party filled with mouth-watering treats is always a recipe for success!
Voluntary Contributions
To further sprinkle the holiday magic, some employers encourage voluntary contributions from employees to fund the office Christmas party. This approach ensures that the celebration is a joint effort, allowing individuals to contribute according to their means. It's like a secret Santa exchange, except instead of gifts, you're chipping in for a fun celebration that everyone can enjoy.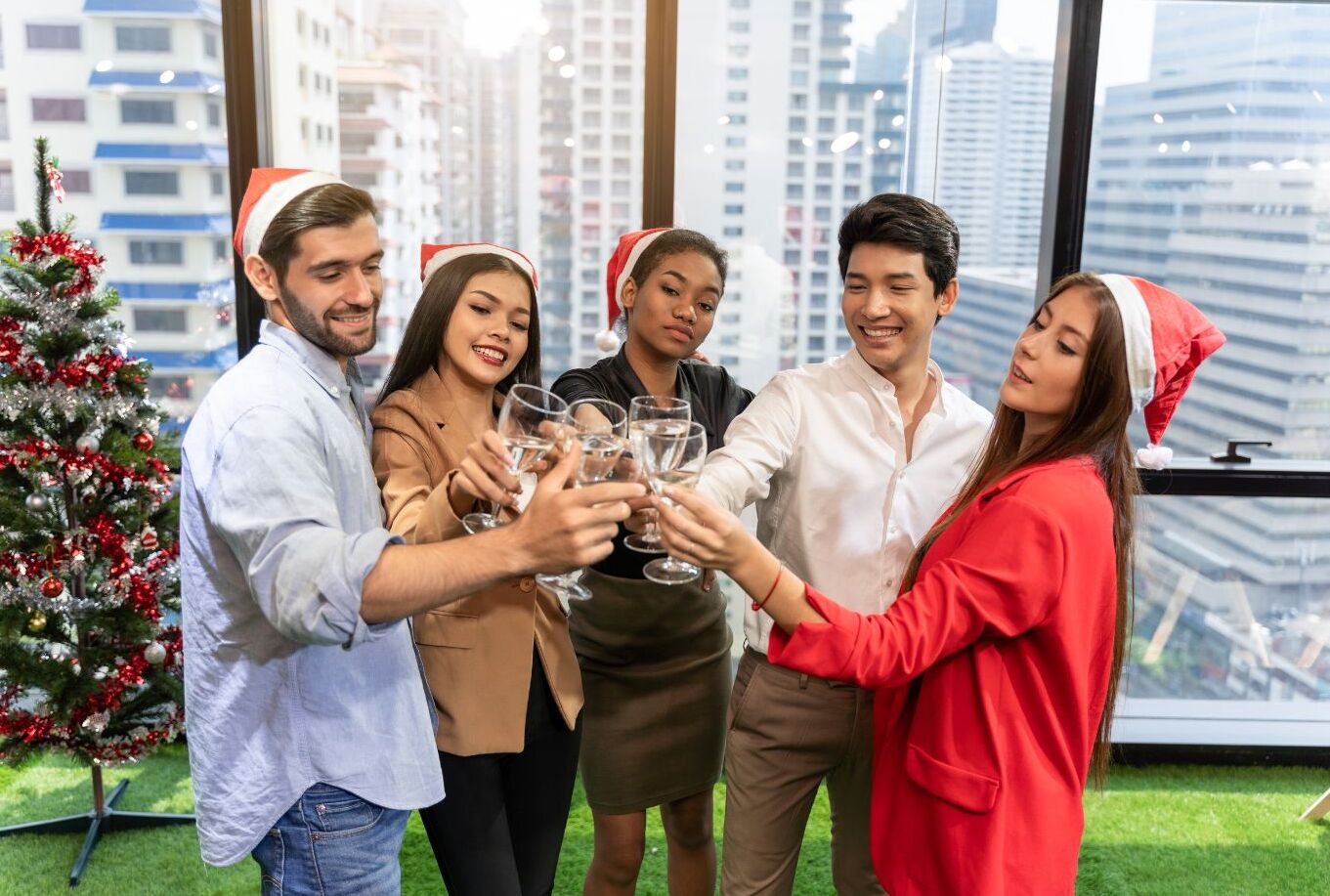 Corporate Sponsorship
In certain cases, companies seek external partnerships and sponsorships to make their office Christmas party shine brighter than Rudolph's nose. These sponsorships can come from local businesses, vendors or even partnerships with other organisations. Not only does this help finance the event, but it also showcases the company's commitment to supporting local businesses and deepening community connections.
Employee Social Fund
Another avenue worth exploring is the creation of an employee social fund. This is a pool of money contributed by employees throughout the year, which can be used to finance various social events, including the office Christmas party in Manchester or whichever city you choose. This way, the responsibility is shared among the employees themselves, ensuring that everyone has a stake in creating a memorable celebration.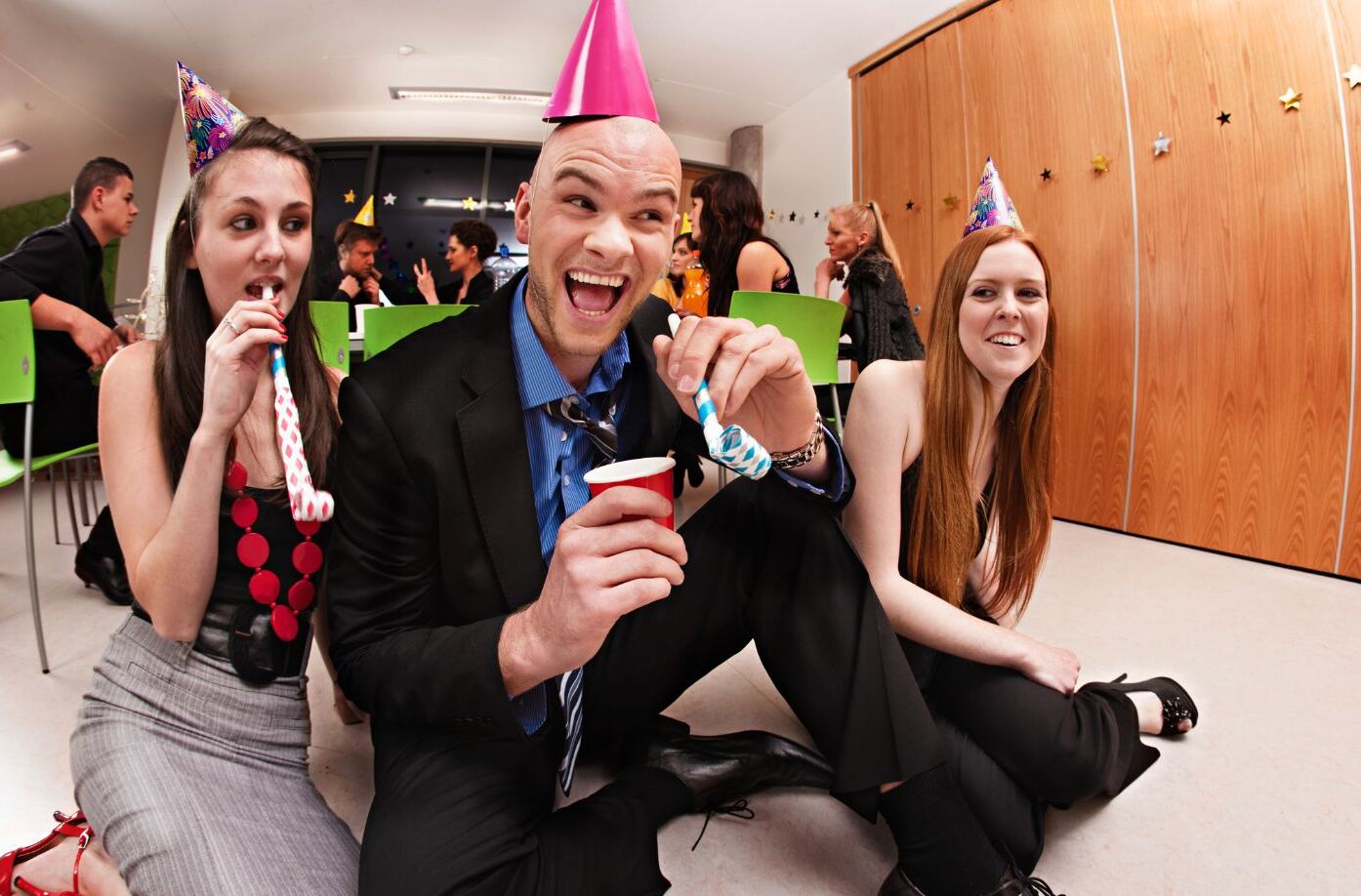 The Bottom Line
While there's no definitive answer to the question of who pays for the office Christmas party, the most important aspect to remember is the spirit of togetherness and joy that comes with the holiday season. Whether it's a generous employer, a shared potluck, voluntary contributions, corporate sponsorships or an employee social fund, what truly matters is that everyone can come together to celebrate the magic of Christmas. Everyone has worked so hard all year; they deserve a treat.
Christmas Party Ideas to Suit Any Budget
Regardless of your budget, there are plenty of merry options to create a memorable gathering that will leave everyone feeling the holiday spirit. From luxurious extravaganzas to mid-range delights and affordable festivities, let's explore the possibilities and find the perfect Christmas party to suit any budget.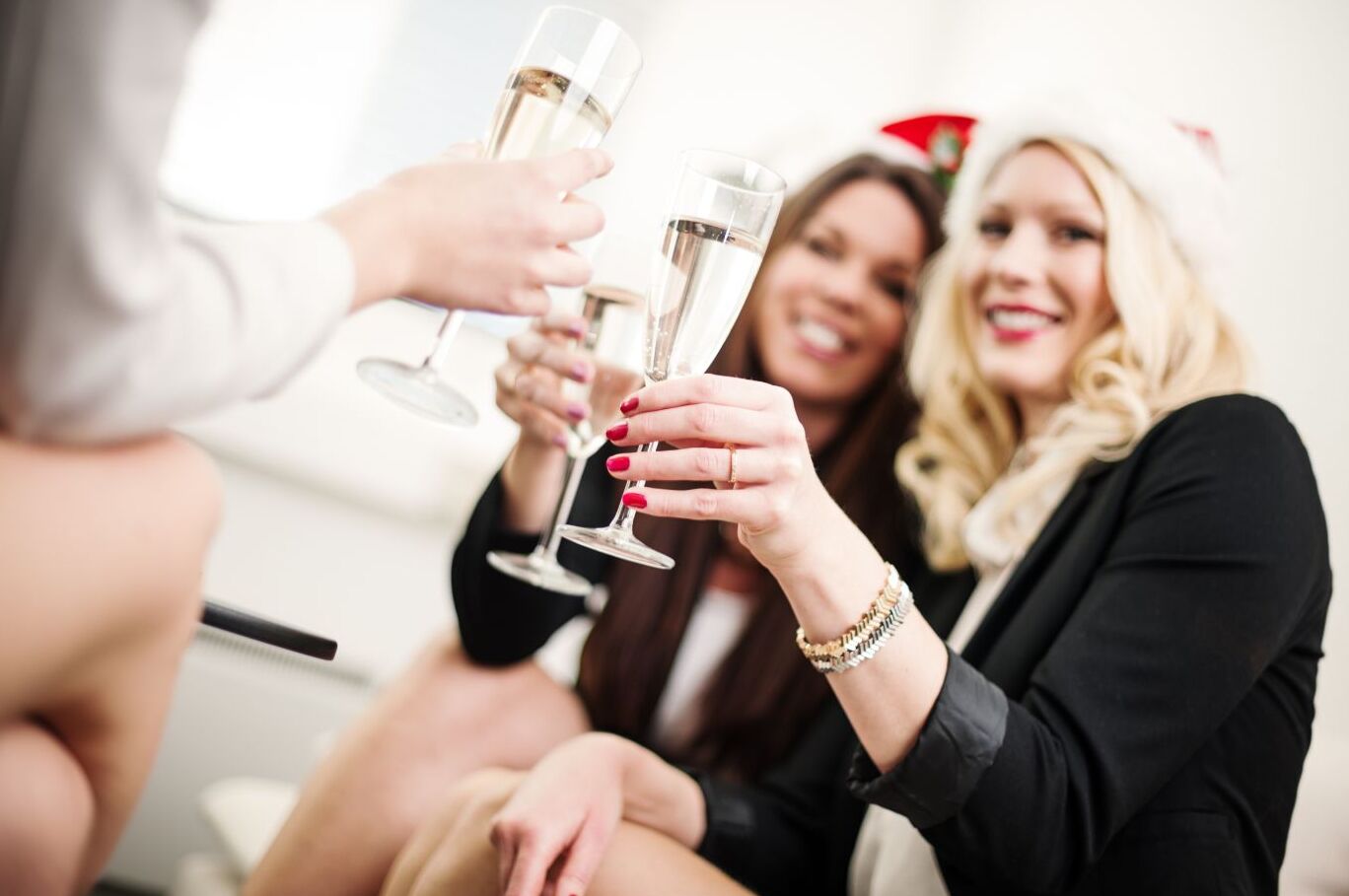 Luxury Christmas Party Ideas
If money is no object and you want to go all out, this tier of Christmas party options is for you. Prepare to dazzle your guests with opulent decorations, sumptuous feasts and extravagant entertainment. Here are a few ideas to make your luxurious celebration shine:
Venue Fit for Royalty: Rent out a grand ballroom, a gorgeous hotel function room, a luxurious mansion or even a stylish rooftop venue. The setting will set the tone for an unforgettable evening.
Gourmet Delights: Indulge your guests with a decadent feast prepared by renowned chefs. From elaborate multi-course meals to gourmet food stations, let your taste buds dance with joy.
Live Entertainment Extravaganza: Elevate the party with live performances by professional musicians, bands, or even famous entertainers. Create an atmosphere that leaves guests in awe.
Lavish Decor: Transform the venue into a winter wonderland with exquisite floral arrangements, elegant lighting and luxurious table settings. Think crystal chandeliers, gilded accents and sparkling decorations. Include a photo booth to capture all those special moments.
Christmas Activities: Trust Fizzbox to add the glitz and glamour to your Christmas party with one of their top parties that spoil your staff rotten with a welcome drink, three-course meal, more drinks and live entertainment. You'll be surrounded by gorgeous, festive decor in one of the city's best hotels and will end the night on a high with a DJ and disco.
Mid Range Christmas Party Ideas
For those with a moderate budget, fear not! You can still create a memorable Christmas party that combines style, festive cheer, and a touch of elegance. Here are some mid-range ideas to make your celebration shine without breaking the bank:
Unique Venue: Look for distinctive venues that offer charm and character, such as cosy pubs, vintage halls or trendy lofts. These options often provide an intimate atmosphere for your staff to have fun and get to know each other better.
Delicious Catering: Opt for a reputable caterer who can prepare a delightful menu featuring seasonal favourites and creative twists. Consider interactive food stations or themed buffet spreads, rather than a formal sit-down meal.
Themed Decor: Embrace a theme that suits your company culture or personal style. Whether it's a Winter Wonderland, Ugly Jumper or a glamorous Hollywood theme. Let the decorations reflect the festive spirit.
Christmas Activities: Fizzbox offers plenty of activities for a mid range budget, wherever you're planning to celebrate from a Hull Christmas party to an Edinburgh office Christmas party and further afield throughout the UK and Europe. You could try a festive cocktail making class or a festive immersive experience that'll transport your party to a whole new world.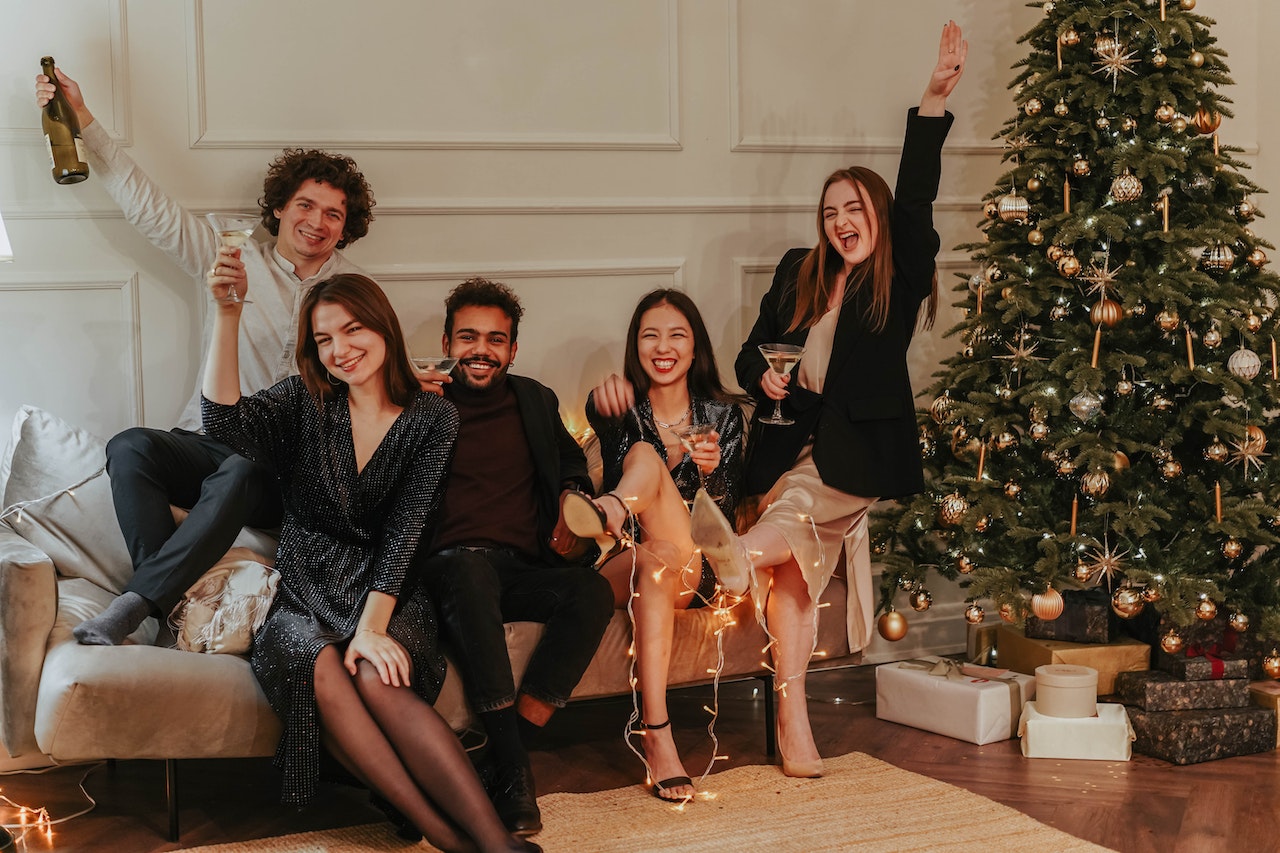 Affordable Christmas Party Ideas
Christmas celebrations can be magical even on a tight budget. With a bit of creativity and resourcefulness, you can create a joyful gathering that will warm hearts without breaking the bank. Consider these affordable ideas to make your Christmas party shine:
Office Potluck: Organise a potluck where employees contribute their favourite festive dishes. It's a great way to showcase diverse culinary talents and encourage everyone to get involved.
DIY Decorations: Get crafty and make your own decorations using affordable materials like paper, ribbons, balloons and ornaments. Engage employees in a decoration-making contest to boost the festive spirit.
Festive Games and Contests: Organise fun activities like Secret Santa gift exchanges, photo booths with props or even a friendly Christmas quiz. These activities create opportunities for laughter and camaraderie.
Community Involvement: Instead of spending on lavish decorations, consider donating to a local charity or organising a volunteer event. Spread the holiday spirit beyond your office walls.
Christmas Activities: Fizzbox offers plenty of affordable Christmas ideas, starting at just £8 per person, that'll get everyone involved and having fun, from bar crawls to meals out, escape rooms to dance classes. And that's just the tip of the iceberg.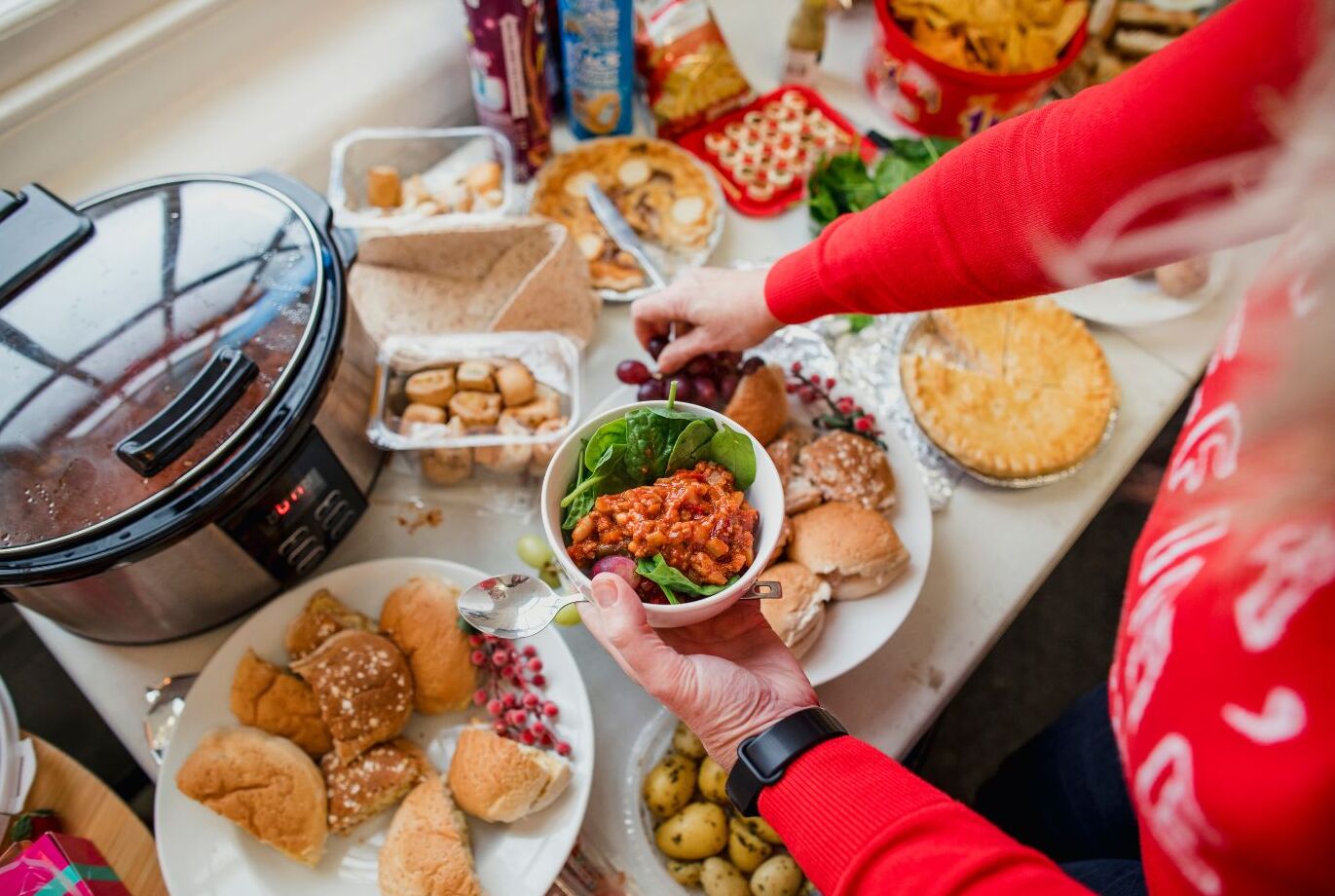 Enjoy Your Office Christmas Party
As we gather around the shimmering Christmas tree, let's appreciate the efforts made to bring joy to the workplace during the holiday season. Who pays for the office Christmas party is often your employer but the money can come from a range of sources, depending on the type of business. Whether it's the generous employer, collaborative potluck or employee-driven initiatives, the office Christmas party is a celebration of unity and gratitude. So, as you put on your party hat and grab that cup of festive cheer, remember that it's not just about who pays for the office Christmas party, but rather the memories, laughter, and friendships that are unwrapped along the way. Cheers to a joyous holiday season, both in and out of the office!