First of all, hello! Let us start by introducing ourselves, we are Fizzbox, an online events company with a difference.
This 'difference' is putting you directly in contact with the venues all via our easy booking system, with no extra fees that makes it easier to find, look and book events, all from the comfort of your sofa!
So, make sure you're sitting comfortably with a tea in hand, to learn more about us and what we do…
Who are we?
Our headquarters are based in the lovely seaside town of Brighton. We absolutely love being at the centre of creativity, originality and innovation. We are proud to call Brighton our home and love being situated in the centre of town with the buzz of cafes, restaurants and bars all around us.
We also love our offices and have some regular office dogs visiting to keep us company! If you would like to see more behind the scenes of our office and day-to-day mischief, then head on over to our Instagram and follow us there.
We are a new events company hitting the ground running with over 10 years of experience from involvement in Hen Heaven and The Stag Company. Rob, Pat and Steph (our forward-thinking directors) wanted to branch into the broader world of events and create a website for any and every occasion. Be it your friend's hen weekend, your 40th birthday or a team-building event for your company - we've got it covered!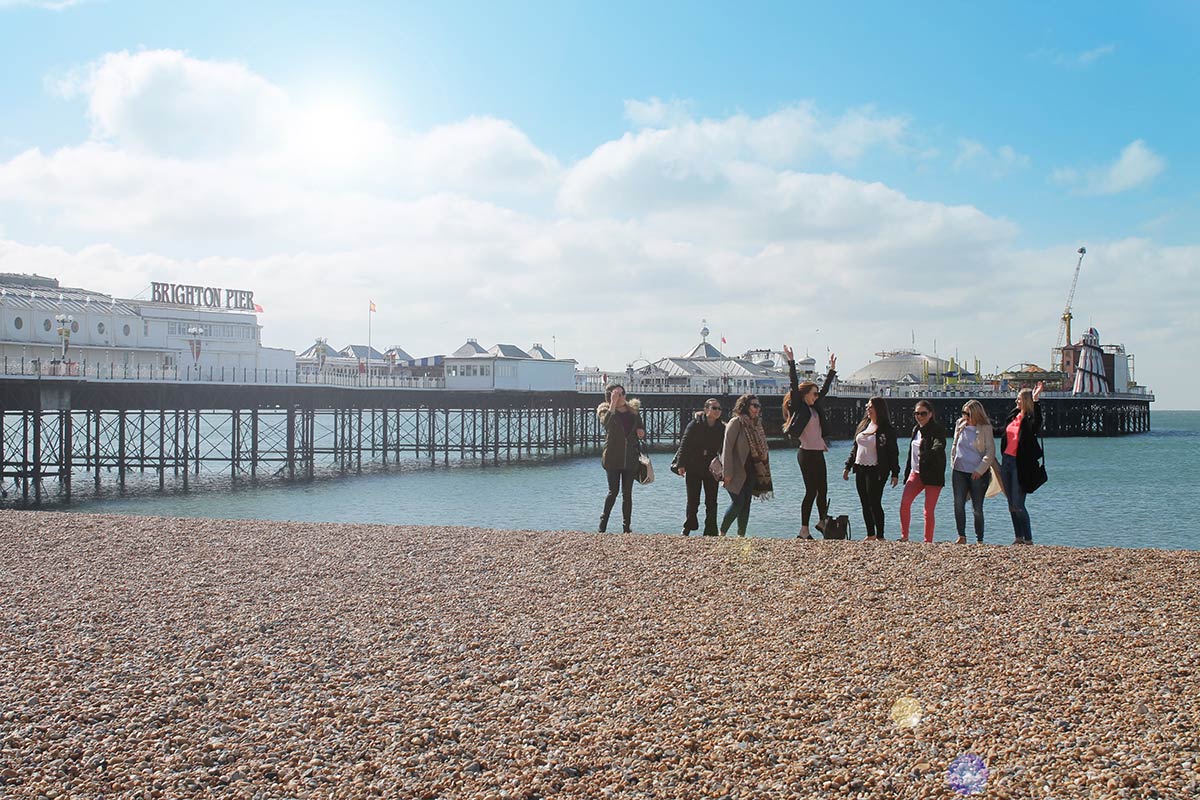 What do we do?
We are an events company, solely operating online. We contact a range of different venues and companies who we know offer some of the best and wide-ranging activities and experiences across the UK and add them to our website.
We have no booking fees or hidden charges, so all you have to do is sit back, have a browse and choose which event or adventure you would like to be a part of.
With over 670 activities (and counting!) currently on offer throughout the UK and Europe why not take a break and check out our website.
How can we help you?
By putting all these events conveniently in one place for you, that we know are some of the best around, you can rest assured that you can book with ease using our simple online booking system.
We have utilised a range of handy tools to help you out. We use a review system by Trustpilot where you can look at others who have already done this event and see what they have to say, before making your final decision. We promote complete transparency, so you know the events you choose are the best!
All you have to do is pick an event, select how many people are coming, which date you would like to go on, and the venue will contact you back directly.
You can ask the venues any questions through the booking system with the help of our handy messaging service – so no more waiting endlessly on the phone for someone to pick up!
If you have any further queries or questions for fizzbox, please check out our FAQs.
What's next?
Now that you know who we are, what we do and how our website can help you, we would very much like if you would follow us on our Facebook, Twitter and Instagram and show us some love!
You can expect a behind the scenes look into our offices here in Brighton along with all the shenanigans that go on, fantastic photos and videos of the events on offer as well as blog posts, competitions and all-round great content!
And of course, please check out our website which we are very, very proud of… www.fizzbox.com