When December comes around, the air is filled with that festive spirit and cheer, and everyone's looking forward to celebrating with their nearest and dearest. But it also means that it's time for the annual office Christmas party - a chance for you and the rest of your colleagues to let your hair down and raise a glass at the end of the working year.
But one question seems to pop up again and again every year: "What is the best day for an office Christmas party?" The answer to this isn't clear cut, as there will be different days that work best for each group and sector, but let's explore these factors, so you can choose the perfect day for your office Christmas party! So sit back, relax and enjoy a lovely cuppa as we dive straight in to the magical world of Christmas parties!
Things to consider when finding your ideal Christmas party date
1. Work Schedule and Prior Commitments
First thing's first, you'll need to take into account the work schedule of your team and any potential conflicts. It's crucial to choose a day where everyone can attend without feeling overwhelmed by heavy deadlines and busy meetings. Consider providing your colleagues with a questionnaire to gather their availability and preferences before booking the workplace Christmas party.
2. Timing is Everything
Deciding what time of the month to host the Christmas party is key when it comes to planning a successful event. You may be cautious to book the party too early on during the festive season, as your team might not quite be in the Christmas spirit yet. However, on the other hand, booking the event too close to Christmas itself may clash with the team's own personal plans, and many may have their own commitments which could make attending tricky. A good option could be to aim for a date mid-December to strike the correct balance and ensure the best attendance possible.
3. Weekday or Weekend?
Deciding whether to host the party on a weekday or a weekend can be a tough call. Weekdays may provide a more relaxed atmosphere, as employees are already in the office mindset, but it can be challenging for some to stay after hours, and they may not be able to enjoy themselves too much because of work the next day. The other option is to organise the office Christmas party at the weekend. Although this might offer flexibility, there is the possibility that team members may have their own prior plans or personal commitments which can't be changed. It's good to note that Christmas parties taking place Sunday-Thursday are generally a lot cheaper than events on Friday and Saturday evenings - after all, you are paying more for the convenience of the weekend. The best thing to do is to consider your budget, the overall vibe you're after and what aligns best with your sector and company culture.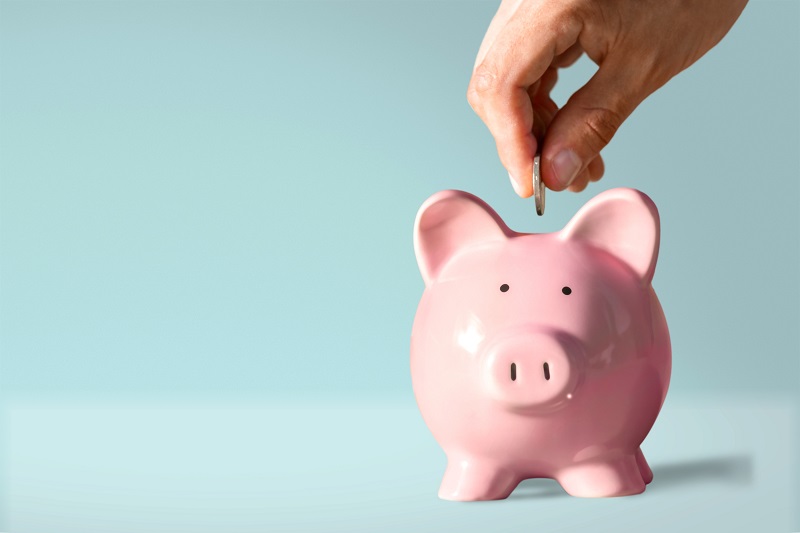 4. Budget
Budget plays a significant role in determining the day of your office Christmas party. Friday and Saturday nights will be at the higher end of the budget, as you'll be paying for the convenience of your party date being on the weekend. Also, the nearer this date gets to Christmas Day itself, the more you can expect to pay for your party night. On the other hand, weekday events are far cheaper. You'll be getting the same food, entertainment and set up, just for a cheaper price.
If you're looking to save even more money, then we'd advise looking at Sunday-Thursday dates at the end of November or early December. However, do bear in mind that employees may not be able to stay out too late or party too much if they've got to work the next day - perhaps spare a thought for them and offer a late start if you expect them to come into work the day after. Alternatively, you could opt for a festive meal out somewhere instead, which will conclude at a reasonable hour.
You may also find that Christmas party prices will differ depending on your chosen destination; for example, Newcastle Christmas parties and parties up North will generally be cheaper than festive celebrations taking place in buzzing London.
5. To Theme or Not To Threme?
If you're looking for Christmas party themes that will make your festive bash stand out, then why not consider a themed party night? These celebrations will transport you and your guests to another world for the evening, where you'll be able to look forward to the likes of themed dancers, actors and dazzling shows, in addition to incredible theming throughout and of course, some brilliant photo opportunities. If you're opting for a themed party night, then do be aware that these parties may only take place on particular dates, so if you've got a set date in mind, then make sure you start liaising with your team to plan ahead - these nights are popular and are likely to sell out quicker than a traditional themed event.
6. Industry Norms and Traditions
Take into account the industry norms and traditions when deciding on the best day for your office Christmas party. Certain sectors such as retail may find it easier to celebrate the Christmas party in January after the mad Christmas rush, whereas others may find it's easier to book their party for late November or early December. Some companies may even have a tradition of celebrating on a specific day, such as the last Friday before the company closes down for the festive break. While it's essential to respect these traditions, don't be afraid to think outside the box and consider alternative options that suit your company's unique dynamics - you never know, you might even save some money in the process by booking your party on a different day!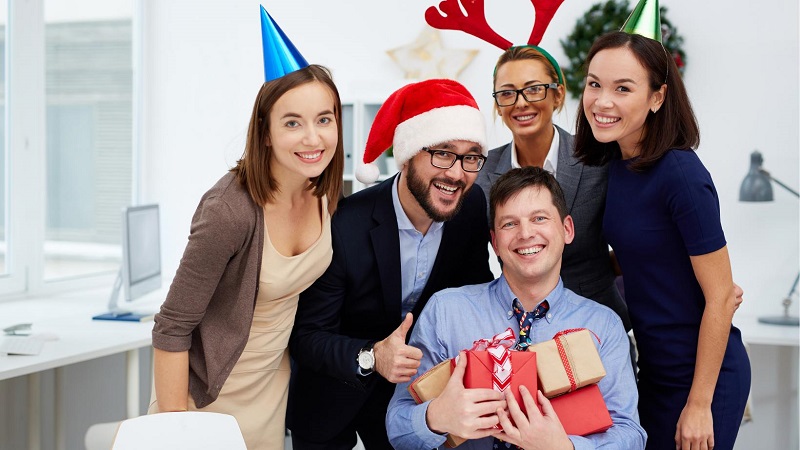 7. Speak To Your Team
Finally, the best way to determine the ideal day for your office Christmas party is by simply speaking to your team and hearing their thoughts. Conduct a survey via email or hold a meeting to gather opinions and preferences. Giving employees a say in the decision-making process not only ensures a higher attendance, but also fosters a sense of inclusion and team spirit.
Still Looking To Book Your Christmas Party?
With Christmas just around the corner, there's never been a better time to start thinking about booking your festive event! Whether you're after a Liverpool Christmas party, a Southampton office Christmas party or a celebration in one of our other top UK destinations, we're confident that you'll find something that's perfect for you and your group. So why not take a browse of our fantastically, festive choice and see which Christmas party or activity takes your fancy?