It goes without saying that there's a lot that goes into a wedding and every small detail goes towards making it unique and memorable. So whilst the wedding dress is the main event for the bride, there's something to be said for the other extra details which help to complete the bride's look. From shoes, to make-up, to the lingerie and of course — the hair, which actually plays a bigger part than most people would think. After all, there's something horribly soul destroying about spending hours picking the perfect wedding dress only to get stuck trying to find the perfect wedding hair to compliment it.

So to help you out, I've scoured the internet for some of the best "wedding hair inspos" that may just be the answer to your wedding hair woes...
Updo wedding hairstyles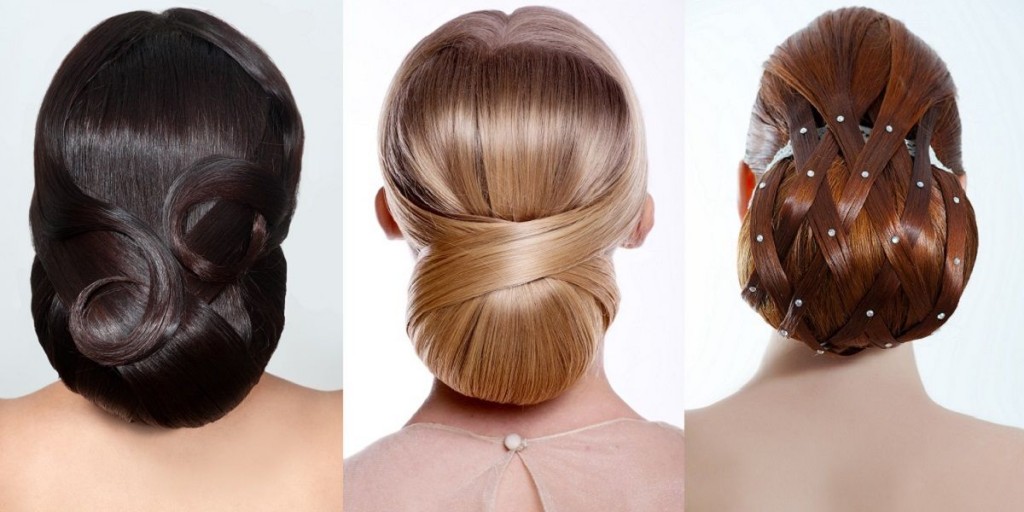 The ideal style for a bride wanting something modern, simple, and elegant. These updo styles are anything but boring and really go with simple structured dresses. Also the best hairstyle if you want to wear a fascinator or Alice band for your big day. Saying that, due to the paired back nature of this hair style, you could always just go for a true modern princess look and wear a headpiece or tiara.
Recommended dress for this hairstyle: It's the perfect hair for a shift dress, A-line or retro tea line wedding dress: simple and chic is always in style.
Wedding Hair Flowers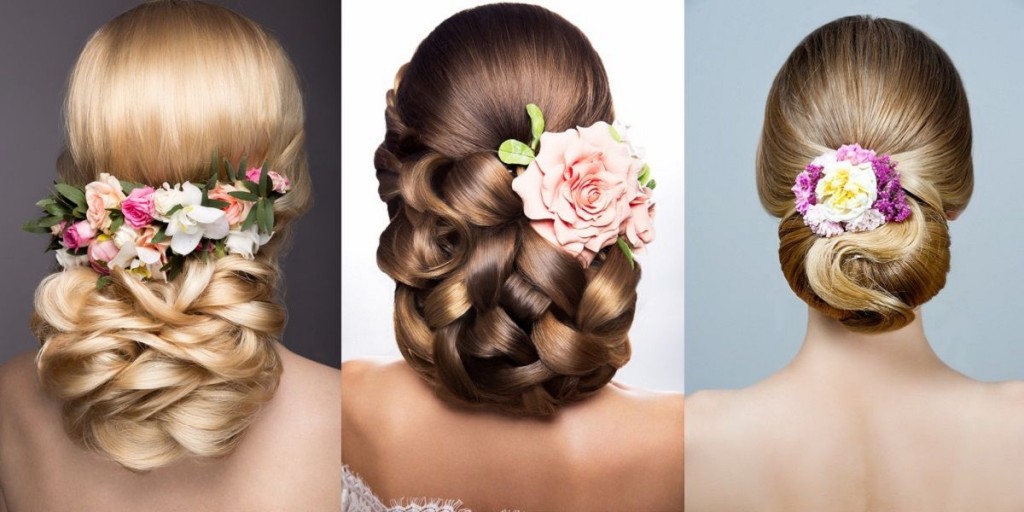 Flowers aren't just for the bouquet you know! Wedding hair flowers are a great way to inject some colour and texture into your wedding ensemble. Obviously the flowers can be real or silk wedding flowers. But they should always be coordinated with the rest of your floral wedding scheme! Not that I don't appreciate hair jewels for a bridal look: I do! I just think that when it comes to beautiful adornments— some of the best are made organically by Mother Nature herself.
Recommended dress for this hairstyle: If it's a warm wedding then go for a strappy trumpet number or a V-neck empire line dress. Alternatively if you're having a winter wedding then that doesn't mean you can't wear flowers in your hair! Just make them real rustic and team them with an A-line wedding dresses in rich and opulent fabrics like velvet, tweed or taffeta.
Diamond wedding hairstyles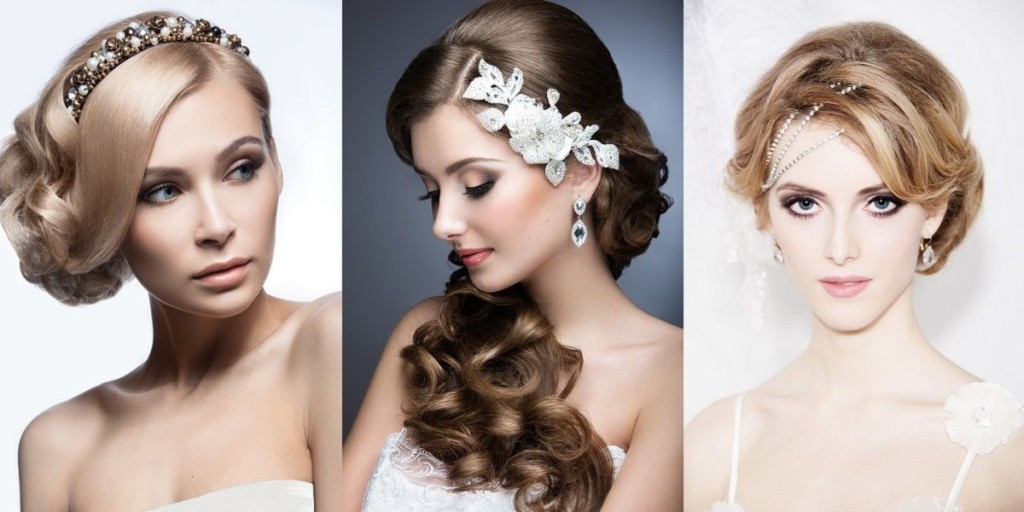 I talk about Mother Nature and flowers but sometimes you just can't beat some shiny bling bling. So if you're the kind of bride who prefers something glitters her hair for her big day (and who could blame you? — I mean when else is it acceptable to wear a tiara all day??) Then take inspiration from these coronet cuddling hairstyles that will really show off all that sparkle.
Recommended dress for this hairstyle: Mermaid or Trumpet. This style requires you to look immaculate and perfectly polished. Think sleek, elegant and graceful – like Grace Kelly.
Princess wedding hairstyles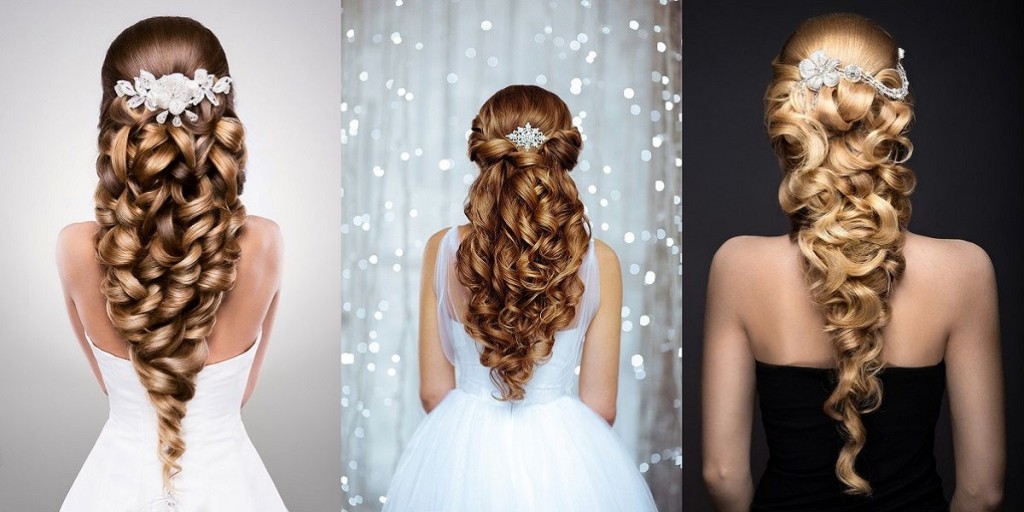 Out of all of the styles this has got to be the most OTT of them all, but oh my isn't it gorgeous? This is the look you go for if you're wearing a classic princess style dress. I'm talking an A-line tulle, sweet heart neckline number here; the kind of dress that most of us wanted when we were a little girls. So if you're lucky enough to be able to find the perfect princess dress for your big day then make sure you hair compliments your dress. Because in this case, larger than life is just the right size!
Recommended dress for this hairstyle: A-line, strapless or ball gown, puffy princess dresses that wouldn't look out of place in a Disney prciness film.
Plaited and braided wedding hairstyles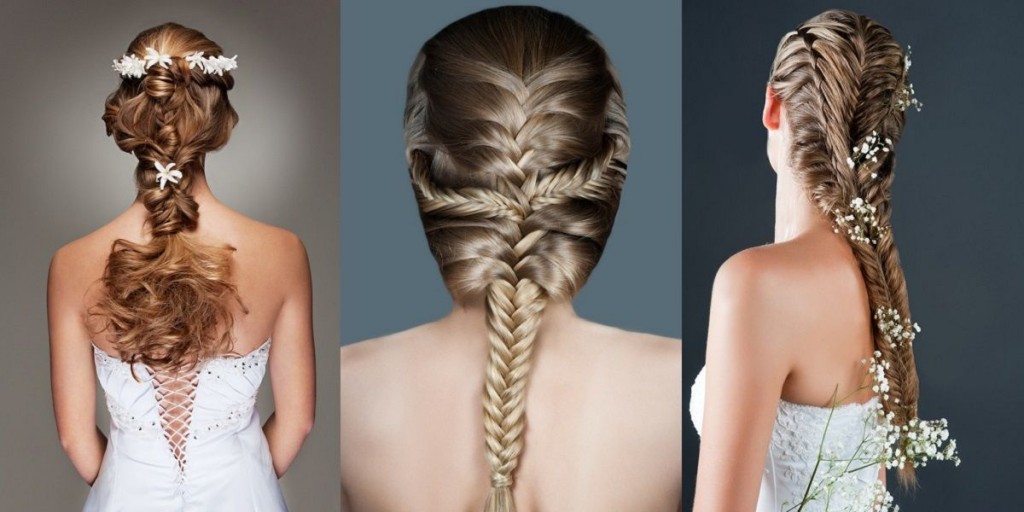 I think braids and plaits don't get as much recognition as they should: they can be some of the most complex hairstyles to create. So if you're thinking of rocking a plaited look for your wedding then make sure you wear the right dress: it has to exude a relaxed but pretty vibe but look dressy enough not to be mistaken for just a regular dress.
Recommended dress for this hairstyle: Trumpet style dresses with a halter neck or asymmetric neckline. Because you'll be (most likely) having your hair up you'll want to wear a dress that makes use of all that upper body space. Plus doing this will ensure that your hair, as well as your dress, are equally showcased.
Short Hairstyles For Weddings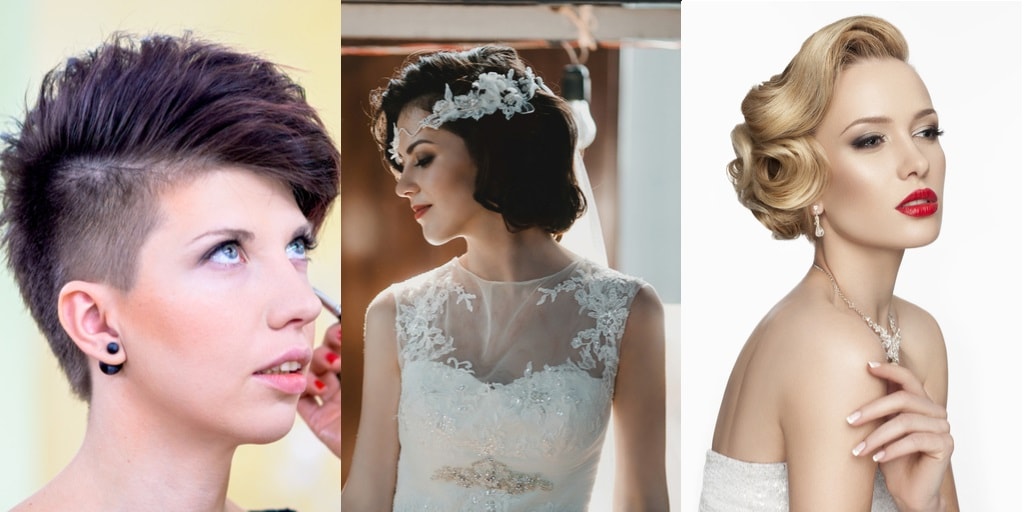 When it comes to those who have shorter hair you may think for some reason that means you have less choice. This is not the case and actually sometimes your hair can make even more of an impact. One of the most elegant choices is to go for a vintage wave design. The soft waves sit close to the head and are reminiscent of the styles in the forties. It is both and glamorous and sophisticated choice.
You could try a natural look by curling your hair and pinning it in place. If you use a professional they will make sure that it will look beautiful rather than dishevelled by placing the curls carfully. If you dot the curls with touches of flowers or jewels the haircut can be just as glamorous as any longer haired choice.
The formal faux hawk is a daring style for those who have a more rebellious or rocky edge. As the name suggest it is for those who are willing to shave the sides of their head. Keeping this tight is important to the overall look. When you are left with a long top curl it and accent the whole cut with an elaborate hair clip. This will make the style much more formal and wedding appropriate.
Recommended dress for these hairstyles: Dressing in something a bit louder is perfect with short hair as it will move attention there, where there might be more room for detail. Try dresses with a lot of ornate design on the fabric.
Vintage Wedding Hairstyles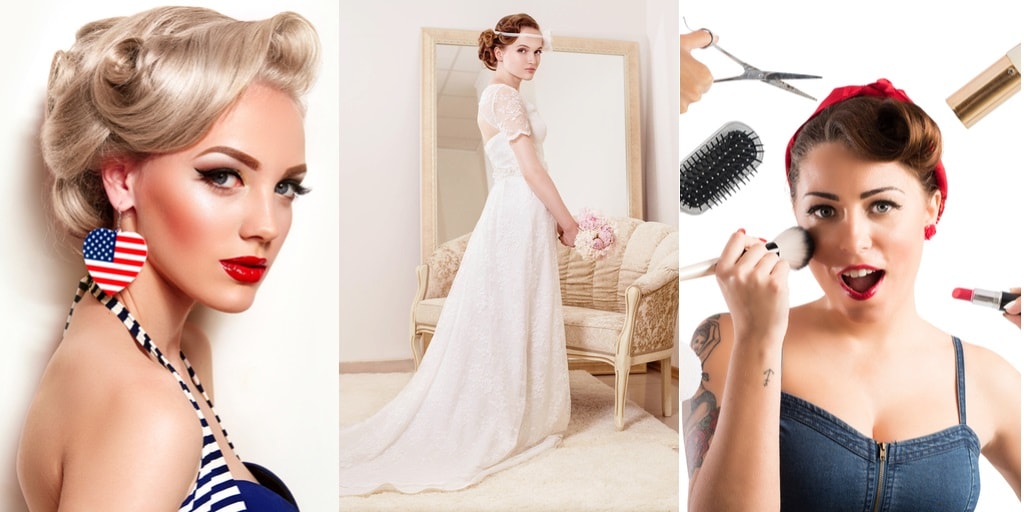 Vintage weddings are quite niche still, but popular enough that making the right decision with your hair will make or break the theme. One of the most recognisable styles which you will see from the vintage eras is the pin-curls. They will always draw the eye. As a bride using these will certainly get the attention if that is what you are looking for. Having an array of pin curls on top sitting behind some bangs is one of those iconic images from the period and reminds us of Mad Men and the 50's. To make this slightly more formal and a bit more special you can replace the bangs with a simple parting.
Another option is to customise the hair with something that reeks of vintage. Try pearls for example. Start the style with a simple up do at the back and then turn to rest of the hair into long loose waves. Integrate strings of pearls to follow the line of the waves. This looks spectacular and will bring your look the opposite of up to date. Giving your vintage wedding a beautiful touch.
Recommended dress for the hairstyle: It goes without saying that the dress should match the period of the hair. For those with a rockabilly pin curl style, it will suit dresses with a conservative top but high hemmed dress with high heels. For a more Great Gatsby look of vintage, then the baggy draped look was extremely popular. The dresses called back to Greek-like robes with wide loose lace sleeves.