Pranking the groom-to-be on a stag do is a time-honoured tradition that adds an extra layer of fun and excitement to the celebration. It's not just about having a laugh at the groom's expense; it's about creating unforgettable memories, encouraging banter and strengthening the bonds of friendship. Make sure to capture every moment on your phones because these moments are comedy gold! So, let's dive into the hilarious world of stag do pranks and funny stag do ideas!
Top 10 Stag Do Pranks
Our list of the best stag do pranks starts strong! It's time to introduce you to the epic Stag Fake Arrest; an absolute riot! Your groom-to-be will be going about his business when, out of nowhere, a fake policeman swoops in for the bust of a lifetime. Customise the arrest scenario to suit your group, but for maximum laughs, have the cop examine his ID. Surprise, surprise, there's always an issue and then they're under arrest! Cue the fake fright fest in a private room. You'll all be in hysterics as he pleads his case before all is revealed! Feeling adventurous? Take this sideshow to Europe, where your mate will experience a private room twist like no other, a cheeky stripper show to ease the post-humiliation blues and keep the laughter going.
If you're on the hunt for cheeky ideas to prank the stag, you're in for a treat with a nude life drawing class where you'll learn how to draw a gorgeous naked woman. But wait, this activity has a twist and the sexy girl has been replaced with the groom-to-be! Yep, you read that right. Your main man is baring it all for your artistic endeavours. Just imagine the look on his face when he's expecting a sultry female model and is told he has to get his kit off and pose! This quirky art class is tailor-made for groups who know the groom can roll with the punches. If full frontal nudity is a bit much and he doesn't want to go starkers, bring along a hilariously embarrassing outfit for him to wear instead.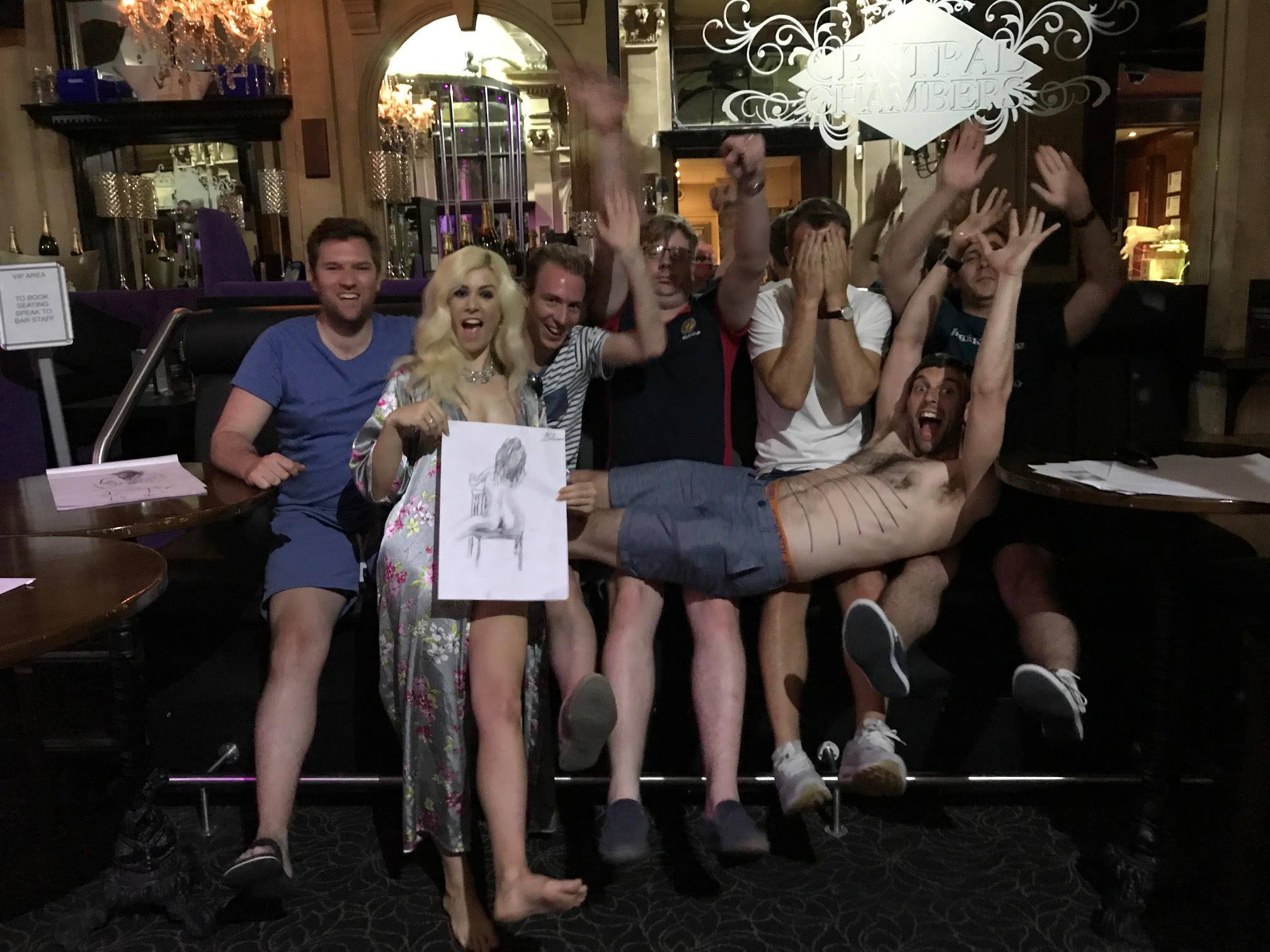 This X-rated extravaganza is made for guys with a killer sense of humour who can appreciate the allure of a dominatrix and her talent for making anyone's cheeks turn as red as her leather-clad attire. If you're craving some serious naughtiness for your stag do, this is the ticket. Watch in awe as your groom-to-be gets put through the wringer by a sultry, stern dominatrix. He'll get more than just an earful. Expect spankings, whippings and enough humiliation to keep you all rolling with laughter. You wouldn't want to be in his shoes if he doesn't meet her demands! Are you ready to be put through your paces by the dominatrix? She's a pro at putting guys like you in their place and always gets what she wants, so you'd better be prepared to submit to her every demand. Once the groom-to-be has been thoroughly humiliated, the dominatrix will set you all free…if you're lucky!
Ready to add a side of rib-cracking public humiliation to your mate's stag do? Pranks are the spice of life, and here's an absolute gem, the Comedy Roast! That's right, folks, this American classic has crossed the pond, and it's your golden ticket to giving your best friend a roast they'll never forget. You'll spill the beans to your hired comedian, dishing out the juiciest, most side-splitting and cringe-worthy tales about your mate. Then it's all about the element of surprise. Convince your buddy you're just heading for a drink, and then brace yourself for the moment their jaw hits the floor as the comedian steps into the spotlight, ready to roast. If he can take the heat, this hilarious experience sees your guest of honour to squirm, laugh and feel thoroughly pranked.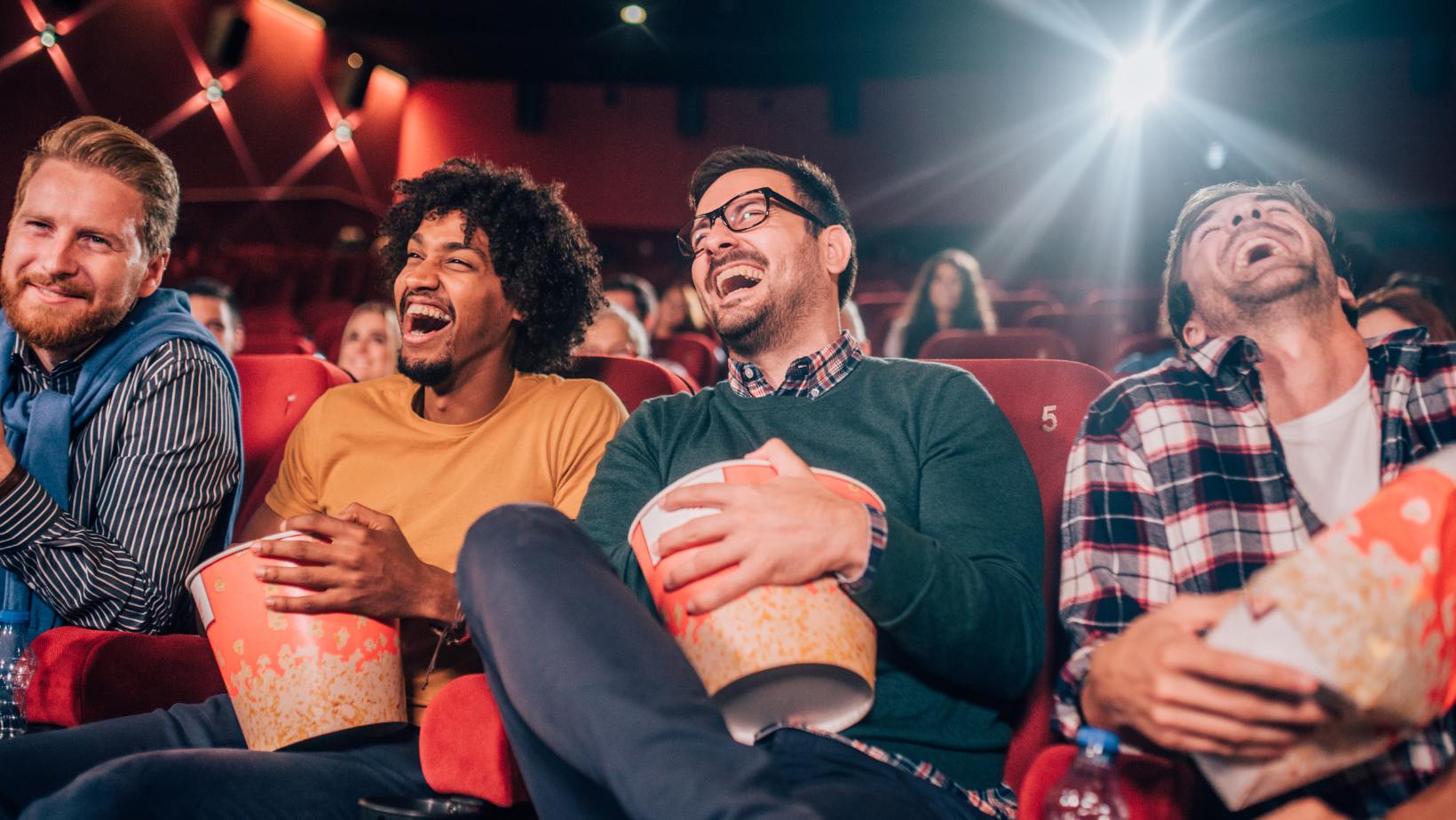 The groom-to-be might have an idea of what his perfect stripper might be but imagine his face when a curvy surprise guest turns up instead! Prepare for a hilarious and jaw-dropping show as a roly-poly stripper flaunts her fabulous plus-size assets, leaving you all in fits of laughter. Watch the groom-to-be's eyes practically pop out of his head as she struts up to him, ready to unleash an X-rated lap dance that will have him blushing from ear to ear. But that's not all! You get to play wardrobe master by choosing from a range of outfits, from lingerie to policewoman to naughty nurse, whatever floats your boat! Feeling extra daring? We've even got props like whips for those looking to punish the man of the hour. Rest assured, our lovely ladies are seasoned pros who won't bat an eyelash if you burst into laughter or turn bright red.
This activity might sound more like a treat than a trick but just wait until the groom-to-be is wrestled into submission by two girls! He'll be thinking that Christmas comes early as he turns up to watch two beautiful women wrestle, grapple and pin each other down in mud, jelly or oil, that is until he finds out that he's going to be their opponent! They'll rough him up and throw him around, overpowering him at every turn. The ladies will only be wearing bikinis or even be topless or nude so you can enjoy a great view while the poor groom-to-be is being absolutely humiliated! Expect him to leave the arena red faced after his beatdown with your bellies aching from laughing!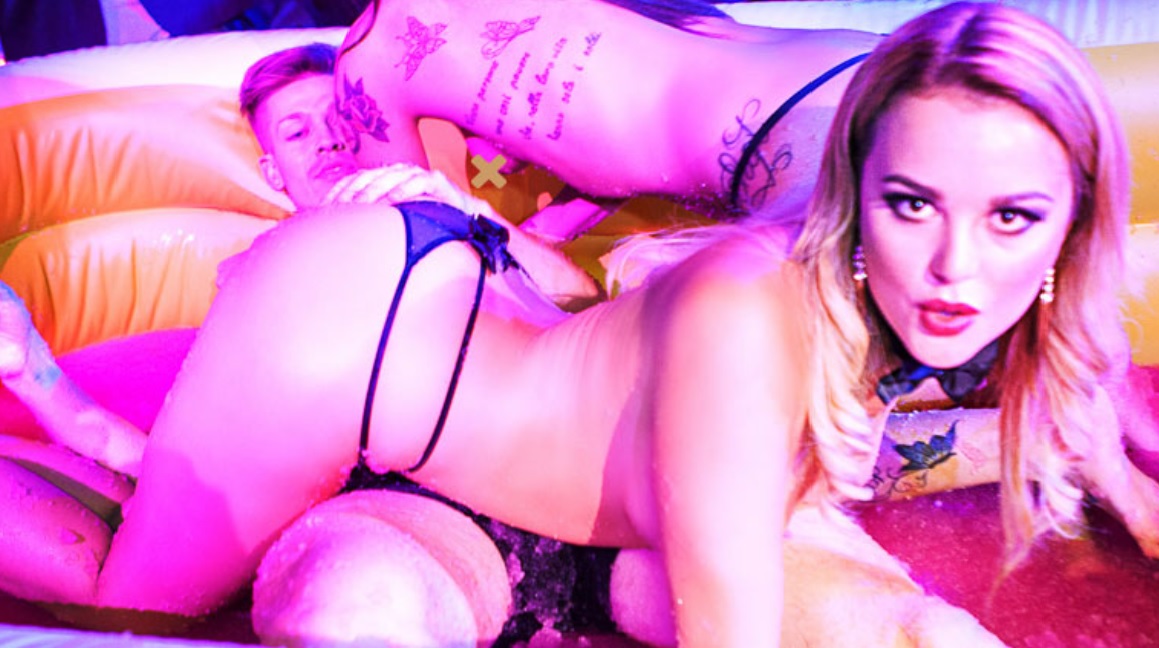 We all know that paintball is a stag do staple but it's time for a twist to stitch up the stag! Your crew will be decked out in camouflage and armed with paintball guns, ready to embark on a day of thrilling battles and laughter. But wait, there's a twist! To make the groom-to-be stand out, get him dressed up in a pink tutu and fairy wings, turning him into the target of the day, and looking hilarious! With teamwork, strategy, and the occasional dodge behind a tree, you'll navigate adrenaline-pumping scenarios, all while taking aim at the groom's outrageous outfit. The laughter and banter will be endless as colourful paintballs fly, making this stag do an unforgettable adventure that's bound to be retold for years to come!
Want to terrify the groom-to-be? We've got just the thing. Gear up for the ultimate Zombie Experience, where you and your squad dive headfirst into a post-apocalyptic adventure! Imagine stepping into a world where you and your buddies are the last survivors in an eerie, seemingly abandoned research facility…or so you think. To survive this nightmare, you'll need true grit, determination, and just a touch of madness as you face off with the walking dead. Grab your trusty airsoft gun, aim for those zombie heads and torsos – because hitting an arm or leg won't slow these undead critters down! Rest easy knowing you're under the guidance of military and ex-forces experts who will ensure you're well-prepared for the zombie apocalypse. Get ready to unleash your inner zombie slayer and embark on an adventure you'll be bragging about for years to come!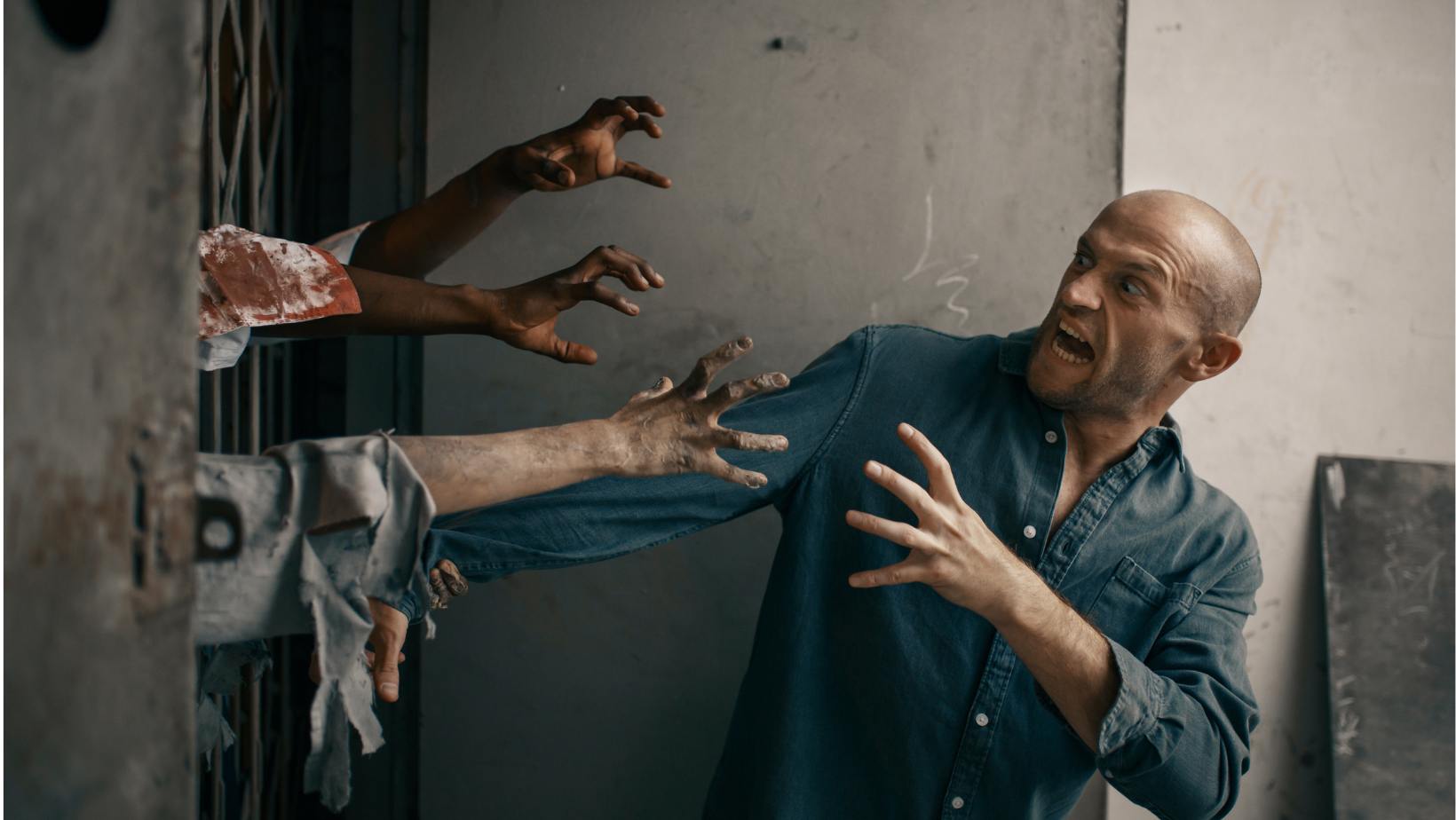 9. Hidden Messages
Here's a stag do prank that's brilliantly simple yet outrageously fun! Grab some UV paint and deck out a specially purchased shirt for the groom-to-be. Later that night, when you hit the club with UV lighting, he'll unknowingly flaunt a handwritten message of your choice or even a hilarious artistic rendering of his crown jewels for all to marvel at! What makes this prank a riot is that he won't have a clue until it's too late. Sneakily apply the UV paint while he's sleeping, showering or lounging on a sofa before the big night. UV glow paint is the secret weapon here. It goes on invisible and then lights up like a neon sign under UV lights. If you want to take things one step further, you could even put UV pen or paint on his face while he's sleeping!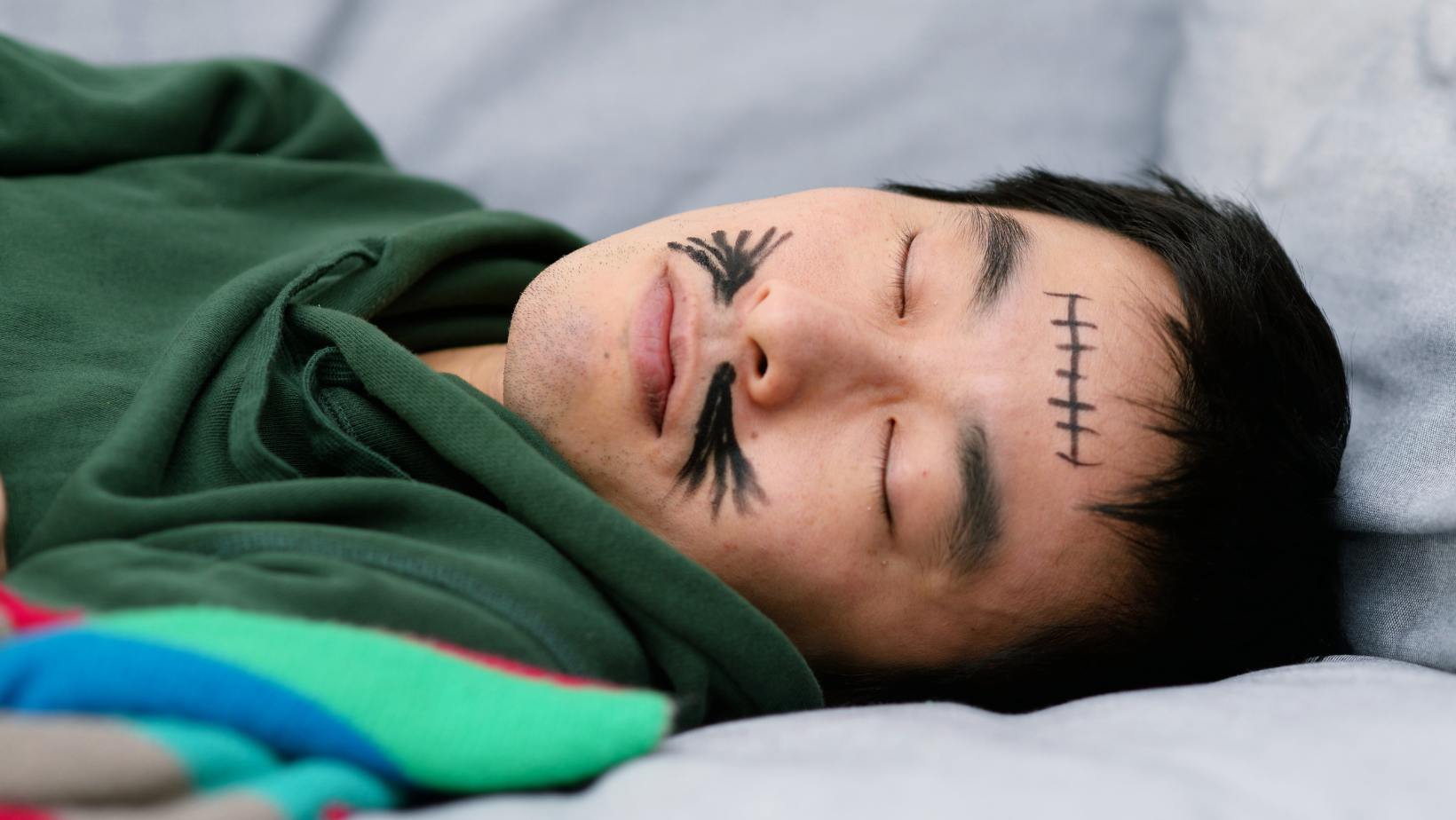 10. The Classic Lamp Post
This one is a classic for a reason! It's an oldie but a goody. This hilarious tradition involves securing the groom to a lamp post using any means necessary, be it handcuffs, rope or the trusty duct tape. It's an age-old rite of passage that guarantees unforgettable memories and so much banter. Just imagine the groom-to-be innocently chatting away, and suddenly, he's tethered to a lamp post, bewildered and grinning from ear to ear. It's a rib-tickling sight that ensures he'll never forget this epic night of celebrations. The real fun lies in the absurdity of the situation, the camaraderie of friends coming together to pull off the prank, and the groom's priceless reaction when he realises he's stuck and exposed to passers-by!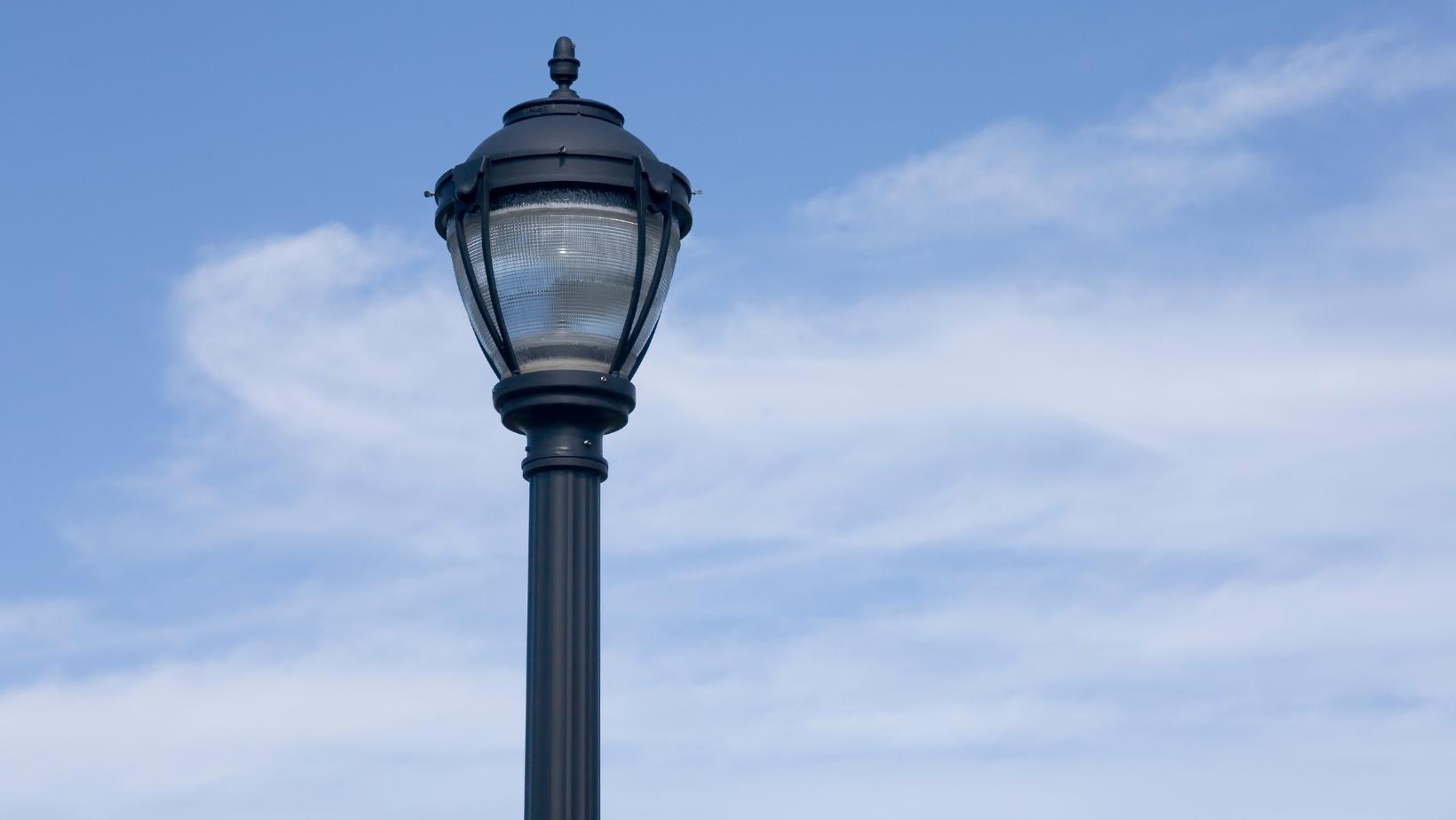 11. Fake Bride
The fake bride stag do prank will really mess with the groom-to-be's head! A suitcase-toting stripper saunters into your apartment, dressed to thrill and donning a conspicuously fake wedding ring. She confidently declares the groom as her new husband and the adventure begins! With impeccable timing, she gently reminds the groom that they tied the knot last night in a wild, secret ceremony. As if that weren't enough, she's got a wedding certificate as evidence! The prank unfurls for a hilarious 30 minutes, keeping the groom on the edge of his seat. Just when the poor groom starts to break into a cold sweat, the music cranks up and our faux bride transforms into a sexy stripper. It's a spectacle that'll have everyone in stitches and the groom blushing redder than the roses at his wedding.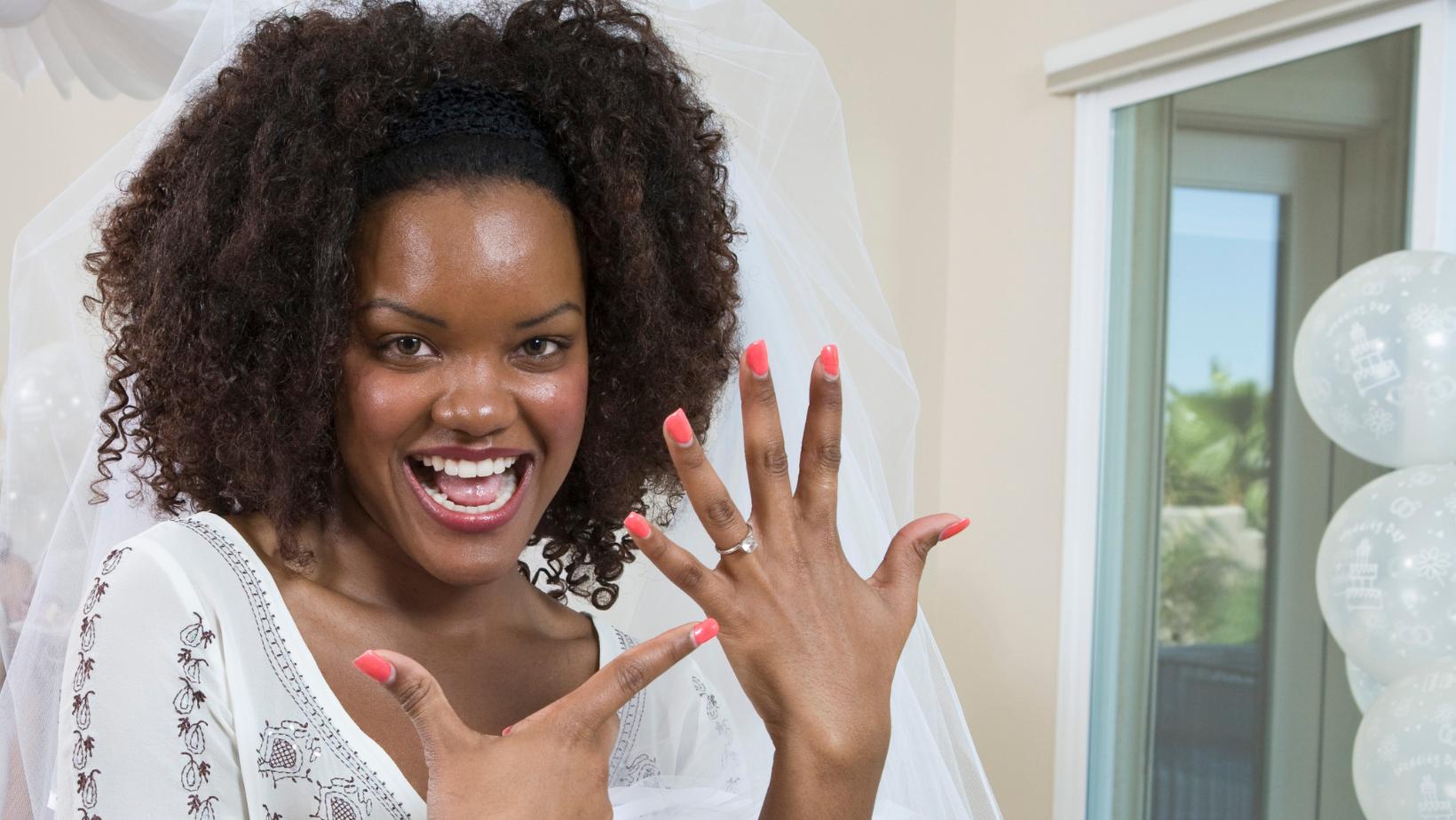 12. Hot Sauce Prank
Pranking the groom with a dash of fiery hot sauce on his stag do is a classic move that never fails to ignite laughter. It's all about seizing the perfect moment when the groom's attention is elsewhere, sneakily infusing his drink with the spiciest concoction you can find. The anticipation is as exhilarating as the act itself! Once the unsuspecting groom takes that fateful sip, the real show begins. His face contorts into an epic blend of shock, surprise, and sheer panic. Laughter erupts as he goes from suave groom-to-be to a red-faced, sweat-drenched champion of spice tolerance. It's a moment where manhood meets molten lava, and the results are epic. This prank, a rite of passage at stag dos, turns the night into a memorable adventure fuelled by laughter and a touch of tongue-tingling chaos.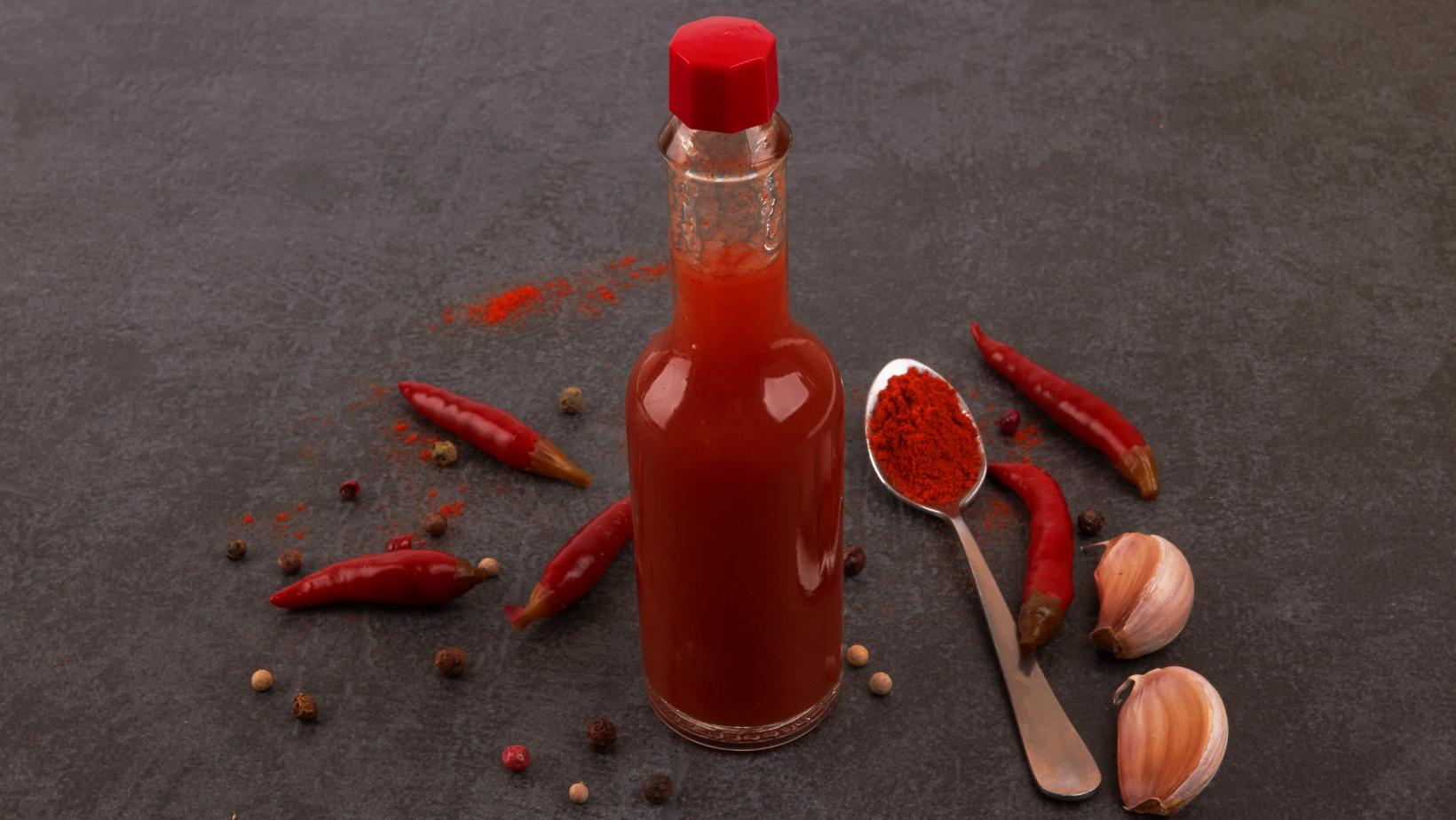 13. Chocolate Accident
If you've seen Kate Beckinsale brag about pulling off this prank on The Graham Norton Show, you'll know where we're going with this one. This deviously delicious stag do prank is sure to leave everyone in stitches! Select your chocolate bar and patiently wait for the groom to doze off. When the moment is ripe, stealthily tuck the chocolate bar into his underwear and let the magic happen. By the time dawn breaks, that chocolate bar will have melted into a gooey mess and the unsuspecting stag will awaken to what he believes is the aftermath of a wild night filled with beers, shots and late-night kebabs. It's a double whammy of prankster delight! Be prepared to capture that priceless expression of sheer horror and confusion when he discovers he's, quite literally, cleaning bits of Mars bar from an unexpected place.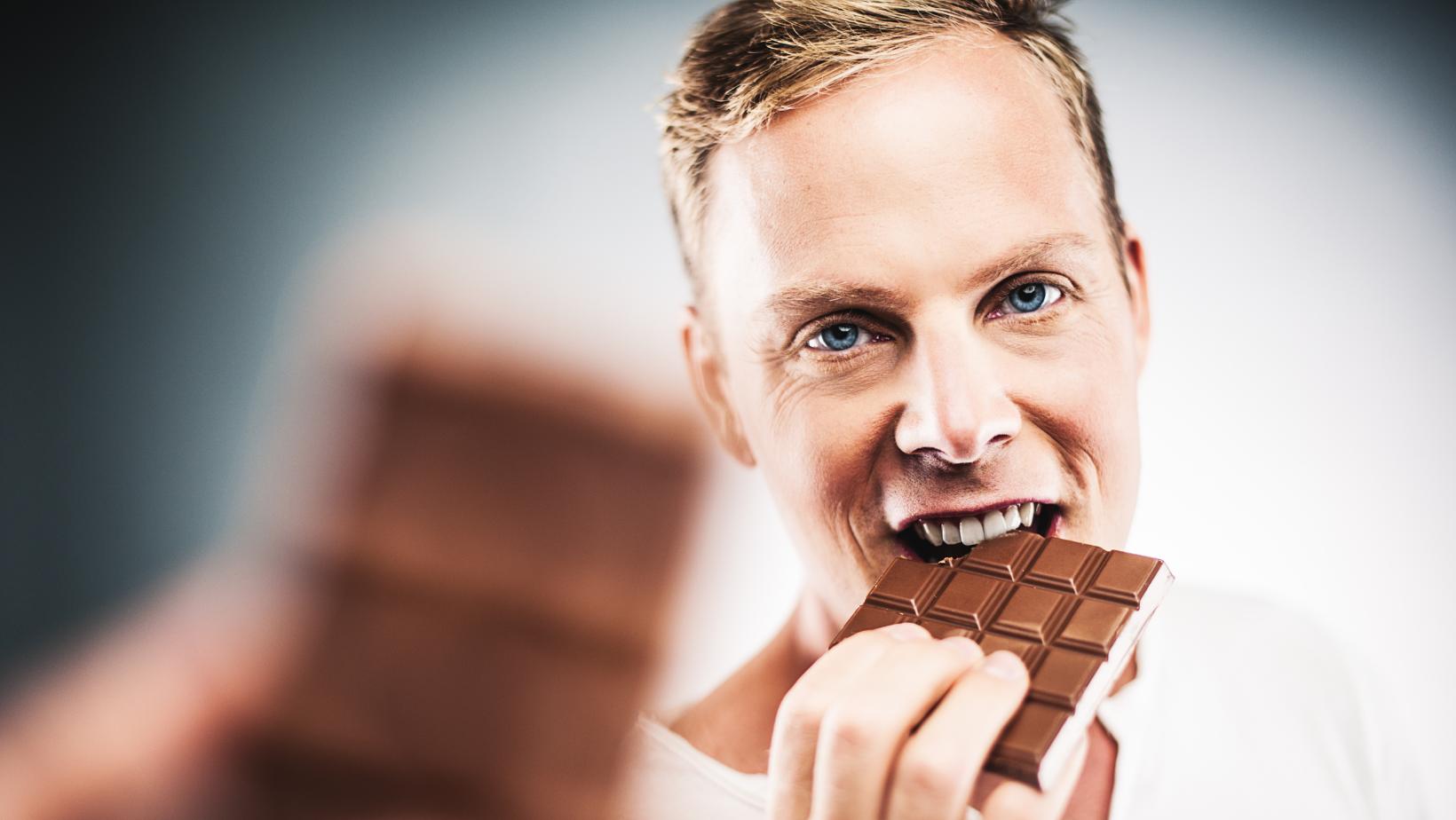 14. Fancy Dress Fail
Tell the groom-to-be that he has to wear fancy dress for your big night out but, of course, the rest of you lads will be dressed normally so that he sticks out like a sore thumb. It's a fantastic way to single out the groom, ensuring he's the centre of attention throughout the night and guarantees hilarious photo opportunities that will become cherished mementos. It also adds an element of surprise to the night's antics, as the groom's choice of outfit often remains a closely guarded secret until the big reveal. The more embarrassing, outrageous or funny the costume, the greater the laughs. And let's not forget the priceless reactions from strangers, as they witness a mankini-clad groom or a gorilla-suited guy amidst an otherwise normally dressed group. It's a recipe for unforgettable stag do memories and a lifetime of good-natured ribbing!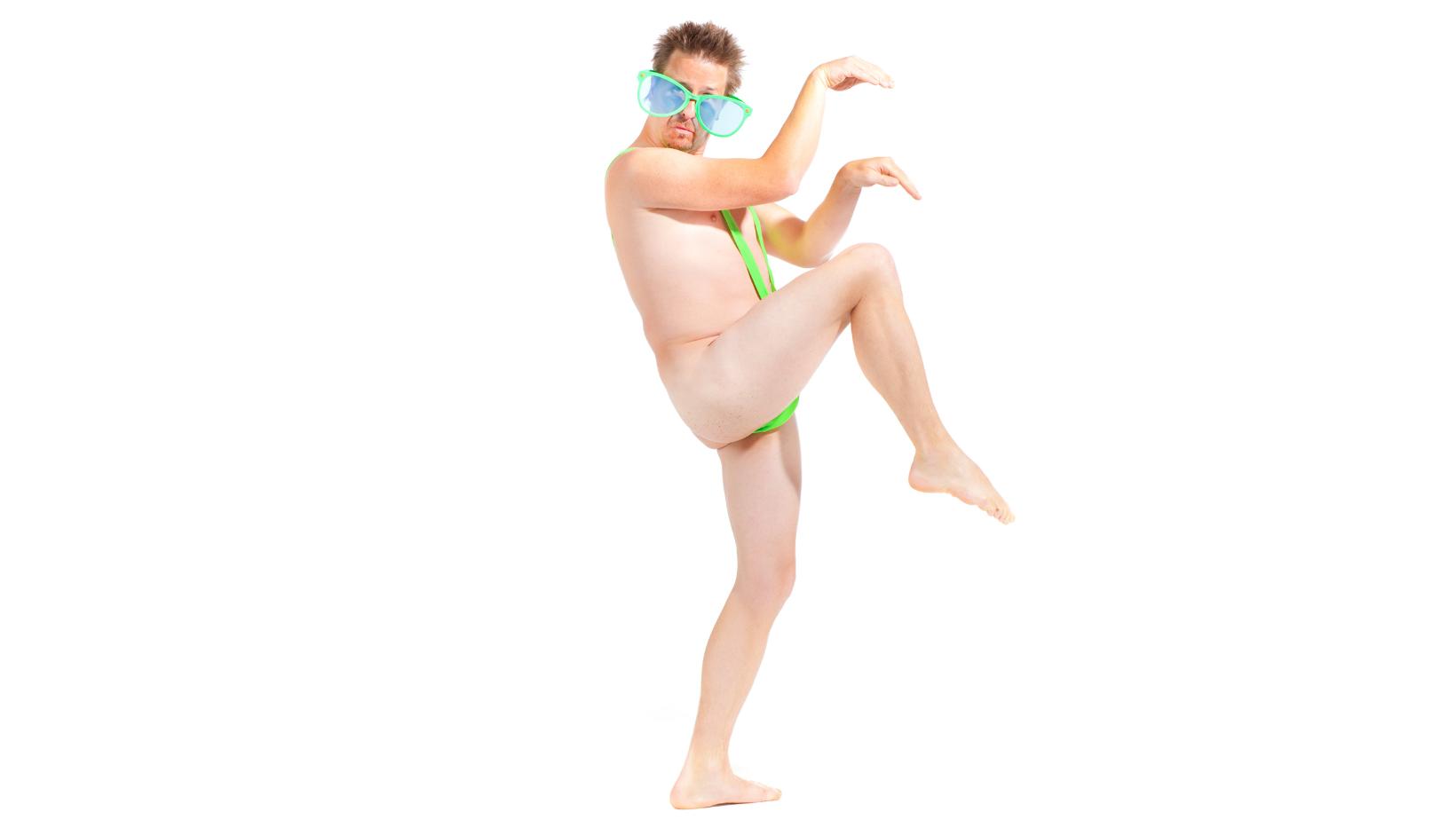 15. Fake Bungee Jump
The fake bungee jump stag weekend prank is currently making serious waves! First, ensure the groom is blindfolded and handcuffed. On your journey, casually mention a quick pit stop, leading him to a seemingly thrilling location near a pond but telling him that you're surprising him with a blindfolded bungee jump. Little does he know, he's about to take a heart-pounding plunge from a mere three feet high, straight into the water. Start by securely blindfolding and harnessing the groom, then guide him toward what he believes is the edge of a cliff. In reality, it's the edge of a lake or pool. The more you build up the suspense, the better the prank. Lean him over the edge with the harness, making him as nervous as possible. Explain that he's about to make a daring leap, even encouraging him to strike a pose for the bungee jump video. Begin the countdown and savour the uproarious moment when the groom falls into the water!
Why Do a Stag Do Prank?
Stag do pranks and funny stag do ideas add an element of surprise and unpredictability to the festivities. Stag dos are meant to be a wild and memorable send-off for the groom, and what better way to accomplish that than by keeping him on his toes? Whether it's dressing him in outrageous costumes, setting up fake scenarios or subjecting him to good-natured teasing, pranks inject a healthy dose of humour into the stag weekend. Stag pranks allow everyone to participate in the fun and camaraderie. It creates an inclusive atmosphere where everyone shares in the joy of watching the groom's reactions.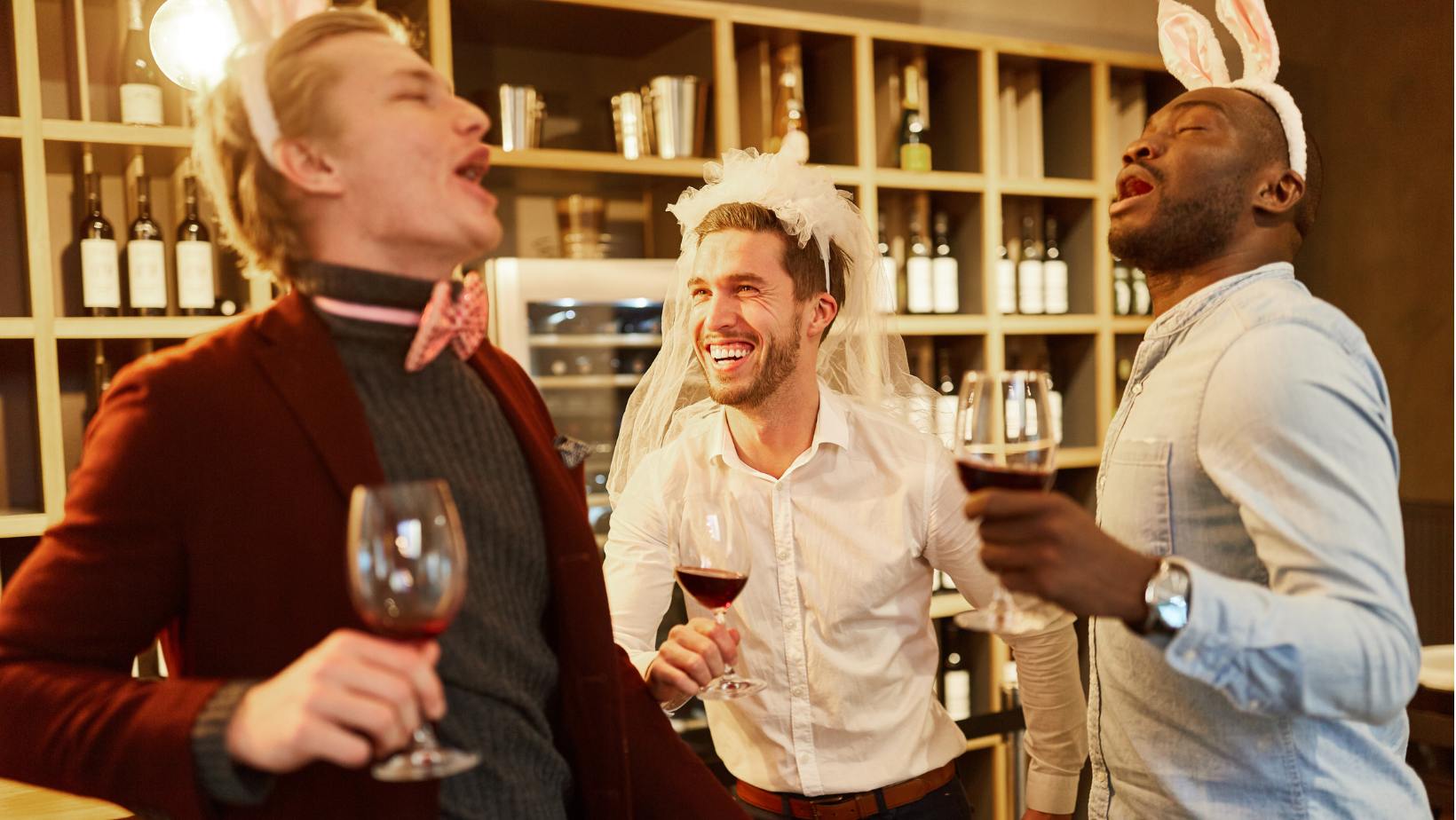 Furthermore, stag do pranks provide endless opportunities for creativity. From elaborate schemes that involve actors and scripted scenarios to simple but effective gags, the possibilities are endless. You can tailor the pranks to the groom's personality, interests and sense of humour, ensuring that they hit the mark and leave everyone in stitches. The combination of adrenaline and absurdity will make for an unforgettable and side-splitting experience. Plus, it's a great way to showcase the groom's problem-solving skills (or lack thereof) in a lighthearted manner.
Last but not least, pranks serve as fantastic icebreakers and conversation starters. They break down barriers, encourage interaction and set the stage for hilarious anecdotes that'll be retold for years to come. Whether you're reminiscing about the time the groom accidentally serenaded a crowded bar or recounting the epic scavenger hunt that led to unforgettable encounters, these stories become a much-loved part of the group's shared history.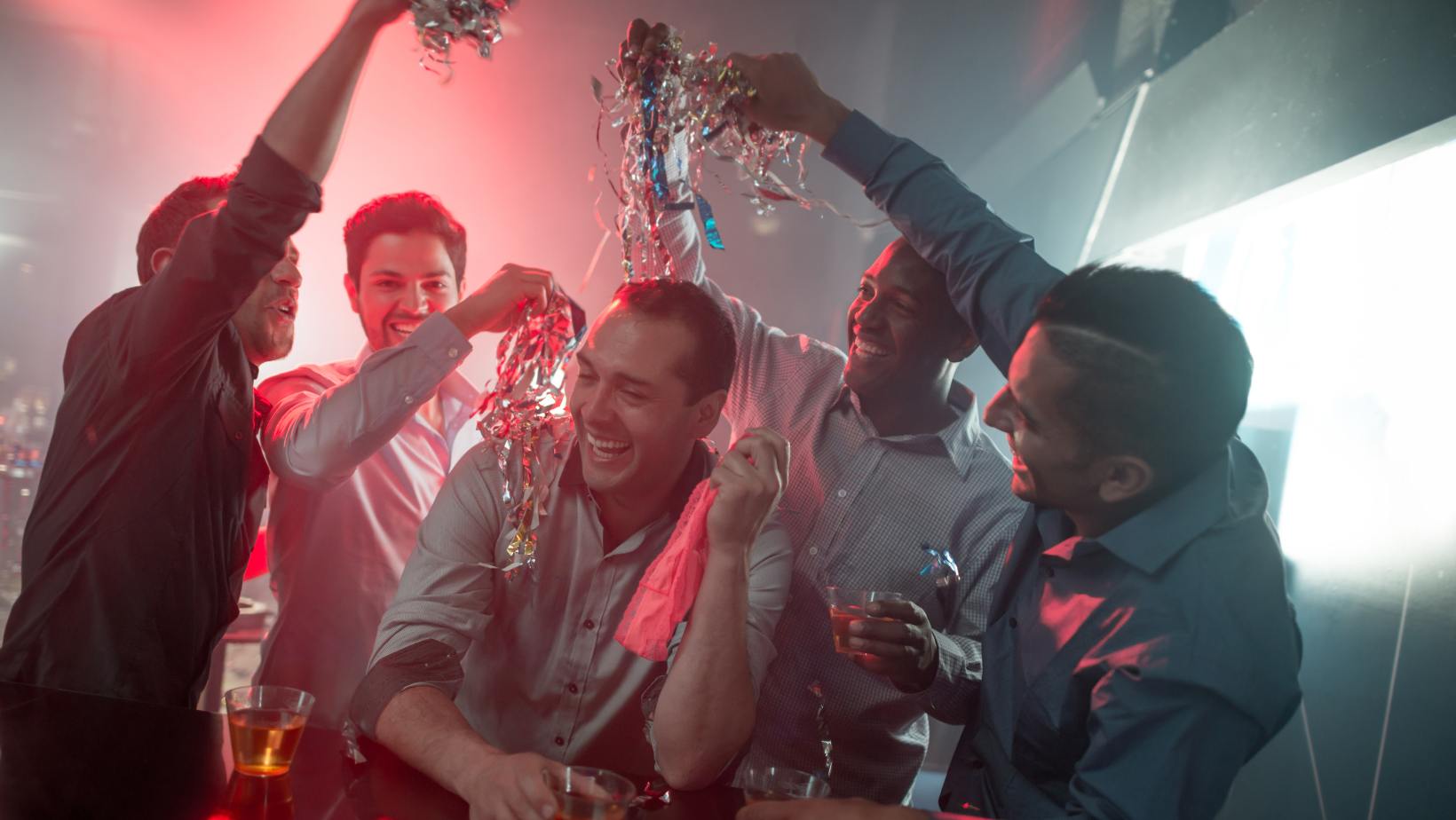 Arrange the Best Stag Do Prank Ever
Pranking the groom-to-be on a stag do is not just a funny idea; it's a time-tested tradition that adds joy, laughter, and unforgettable memories to the celebration. It creates a bond among friends and family that can withstand the test of time, and it allows everyone to come together in the spirit of fun and camaraderie. So, go ahead, embrace the hilarity and prank away. The groom will thank you for it and you'll have hilarious stories to tell for a lifetime!