Forget run of the mill team building ideas that'll make everyone groan, team building cooking classes are bound to give your staff something to look forward to as they get their hands dirty learning a new skill together before eating everything they've made. You won't just be treating them to a mouth-watering meal, they'll also learn a really useful skill that they're sure to thank you for. Want to know how a team cooking workshop can benefit your business? Then read on.
Why Choose a Cooking Class for Team Building?
TV cooking shows have never been more popular. Help your team hop on the trend train by getting stuck into learning a fun new skill that they can use again and again in everyday life. These interactive workshops are sure to encourage conversation, bonding and boost team morale as they all get hands on to unleash their creative sides and flex their culinary muscles to make something truly delicious. With full, professional tuition, all our team building cooking workshops are accessible for everyone whether they already have some cooking experience or live on takeaways. They'll leave with a real sense of achievement and, best of all, will have got to know their colleagues better in the process so you're bound to reap the benefits when they're all back in the workplace.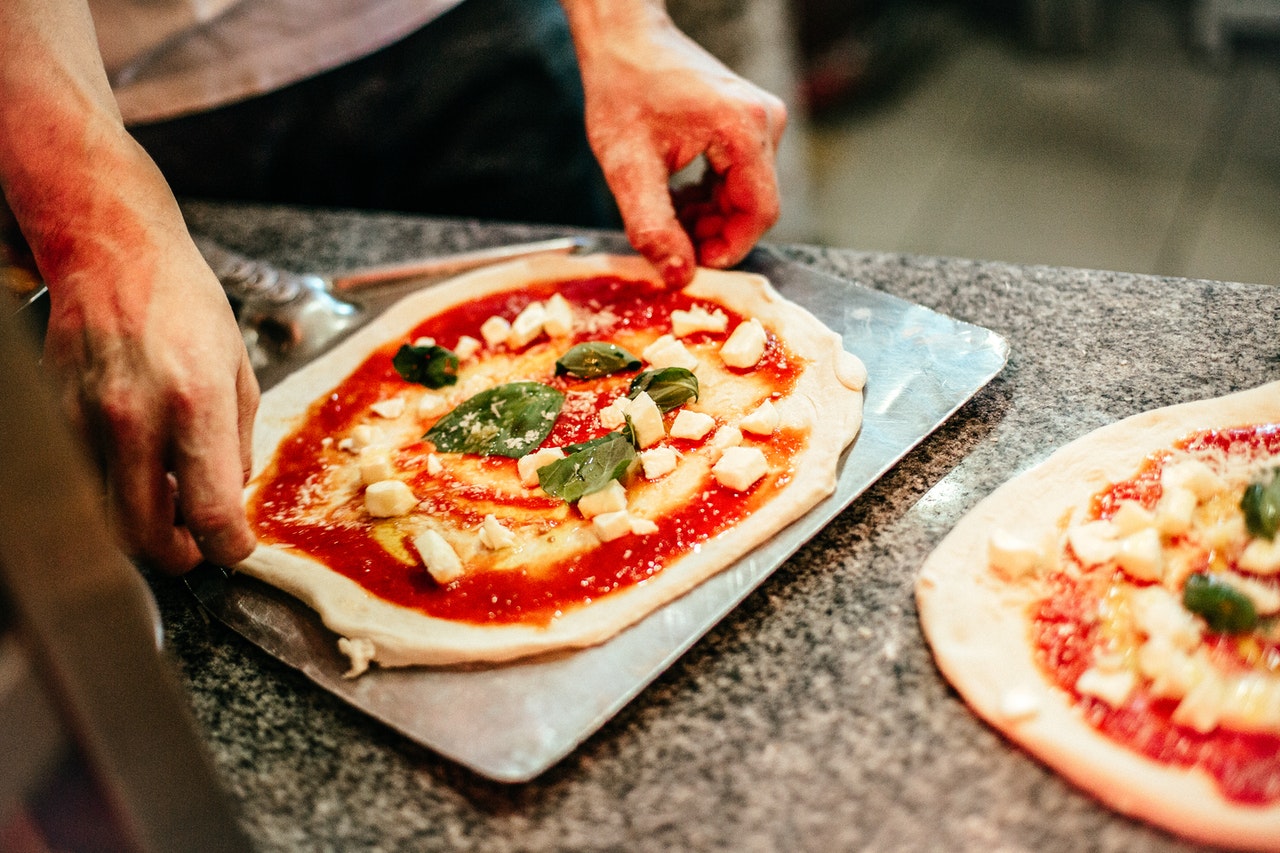 What Team Building Objectives will a Cooking Class Fulfil?
Team cooking classes tick loads of team building boxes including:
1. Breaking the ice
2. Improving communication
3. Promoting teamwork
4. New skill learning
5. Encouraging bonding and trust
6. Rewarding your team's hard work
7. Helping to celebrate milestones in the business
8. Boosting team morale
9. Creating a level playing field
10. Overcoming challenges
Different Types of Team Building Cooking Class
If you're hunting for fun team cooking classes, we've got a great range on offers that'll teach your staff a variety of skills as they make sweet and savoury treats. Here's the lowdown on some workshops we think you'll love:
Bake with a Legend
Duration: Three hours
Taught by: Former Great British Bake Off contestant
What they'll make: A range of cakes
Extras included: One glass of prosecco each and soft drinks
Who isn't obsessed with the hit TV show, The Great British Bake Off? We bet it's been the talk of the office for years now. Treat everyone to a three-hour team cookery workshop with one of the show's talented bakers. They'll perform demonstrations before teaching your team how to create a range of sweet goodies step by step including scones, eclairs, tarts, edible gifts, showstopper cakes and more. Bake with a Legend works with talented bakers such as Julia Chernogovroa, Andrew Smyth, Sandy Docherty, Jane Beedle, Glenn Cosby, Howard Middleton, Paul Jagger, Ugne Bubnaityte and Ian Cumming so you know your staff are in good hands whatever their cooking experience.
Duration: 90 minutes
Taught by: Professional chocolatier
What they'll make: Chocolates
Extras included: A goody bag to take their creations home in
If you're looking for a group-pleasing activity, chocolate making is guaranteed to put smiles on everyone's faces. This interactive workshop encourages conversation and your team will get to indulge in and make everyone's favourite food, chocolate! A professional chocolatier will teach them all to swirl, cut, dip and decorate their very own chocolates. They'll get to work in a laid-back atmosphere that naturally encourages chatting and bonding between team members as they give each other tips and compare their culinary masterpieces. They'll each get a goody bag to take their tasty treats home. You can even try virtual chocolate making. Who wouldn't jump at the chance to give this activity a go?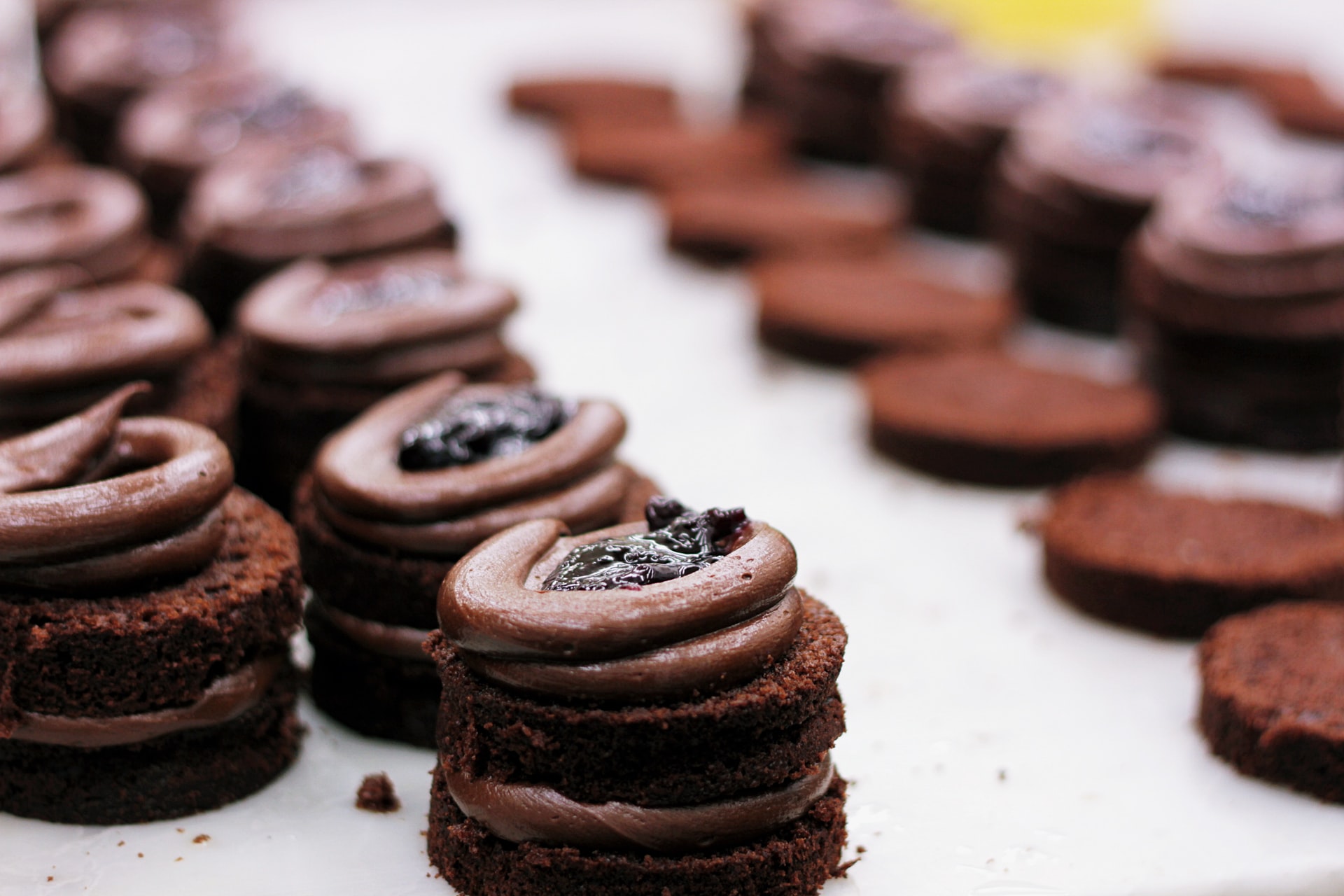 Duration: 2.5. hours
Taught by: Professional chef
What they'll make: Three-course lunch or dinner
Extras included: Free-flowing drinks throughout
This team building cooking class gives everyone a warm welcome as they're greeted by canapes to tuck into alongside a glass of bubbly, helping to break the ice immediately. Professional chefs will then take your team under their wing to show them how to prepare a mouth-watering, three-course lunch or dinner from scratch, plating up to restaurant standards for a truly professional presentation. Free-flowing drinks are served throughout to make sure everyone treats themselves as they learn a fun new skill as a team. Once they've unleashed their culinary skills, they'll all sit down to eat the three-course meal they've made, giving them a chance to talk about their experience and enjoy time together outside of work.
Duration: 90 minutes
Taught by: Professional chef
What they'll make: Three-course meal
Extras included: Glass of sangria each
If you're looking to venture out of the UK for your team building experience, this class takes place in sunny Madrid. Where better to learn how to make this traditional Spanish dish? Paella originated in the Valencia region of Spain but has become a popular dish all over the country. A professional chef will show your team the tricks of the trade as they cook paella in a large open pan as well as some classic tapas for a starter and a scrumptious dessert. They'll work as a team to create every dish, breaking the ice and helping them get to know each other better in a fun environment before it's time to chow down on everything they've made.
Pizza Making
Duration: Two hours
Taught by: Pizza chef
What they'll make: One pizza each
Extras included: Unlimited drinks throughout
You team will love every minute of learning how to make everyone's favourite takeaway! A professional chef will show everyone how to knead the dough and smother it with sauce before adorning it with a range of toppings to suit their personal tastes, whether they like their pizza meaty or veggie or a bit of both. Once their pizza has cooked, they'll sit down to eat it alongside some tasty garlic bread and gelato. To make things even more enjoyable, everyone will enjoy free-flowing drinks (prosecco, beer and mocktails) throughout this team cookery class. What better way to toast a great day of team bonding?
Virtual Bake with a Legend
Duration: 90-minutes
Taught by: Former Great British Bake Off contestant
What they'll make: A range of sweet treats
Extras included: Whatever you have to drink at home!
Fancy a virtual team building cooking class? You and your workmates will meet online via Zoom call and be taught to make sweet treats by a former Great British Bake Off contestant. What everyone makes is up to you but you can choose from lemon meringue eclairs, Viennese whirls, Black Forest Eclairs, Soda Bread and Jammie Dodgers. Your team members will each be sent recipe and equipment lists beforehand so they can get everything ready for this interactive online class. Are your team ready to make a masterpiece in the comfort of their own kitchens?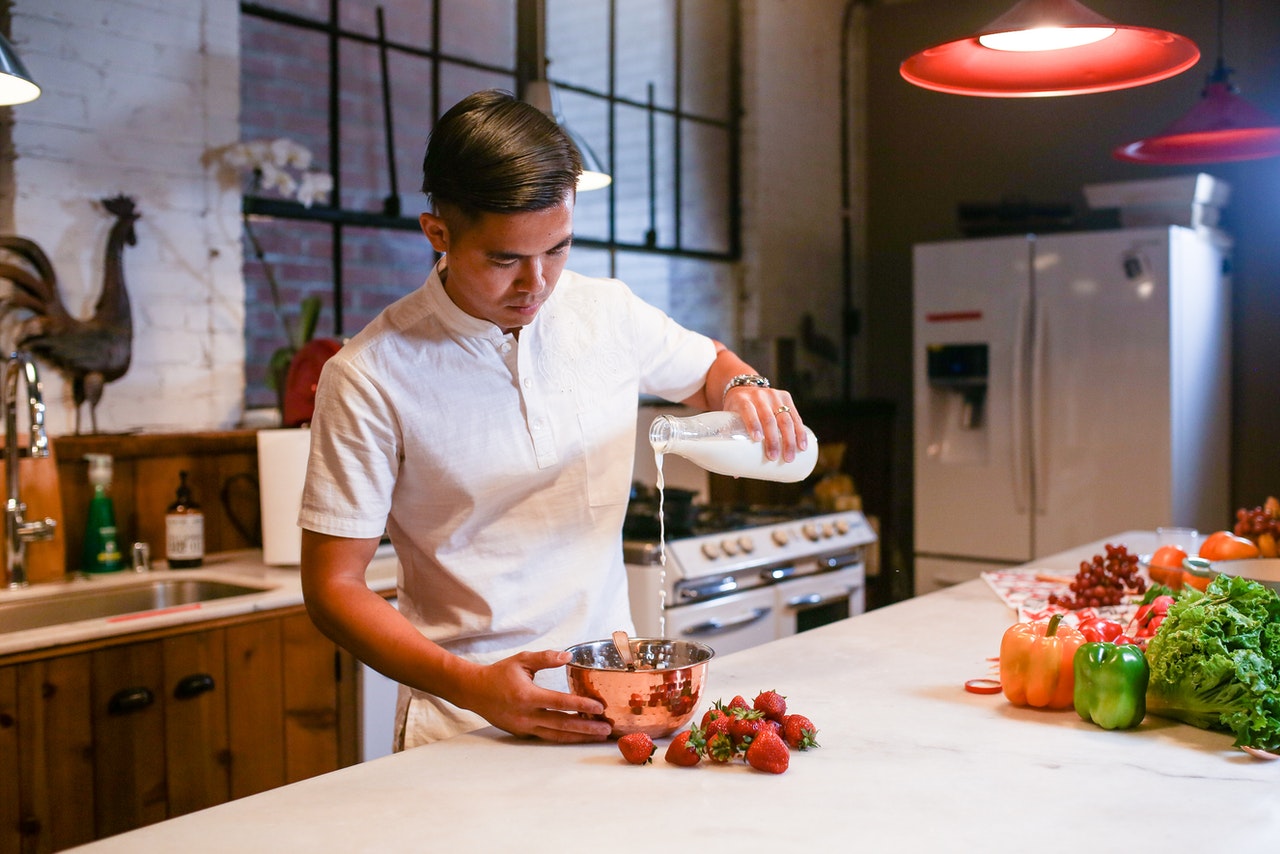 Plan your Team Building Cooking Class Today
If you'd like more inspiration, check out our full range of cooking workshops for team building now. Whatever your objectives, from rewarding your team to strengthening their bond, a cooking class is bound to bring out the best in them which, in turn, will boost productivity and staff retention in the workplace. It's a win win situation for everyone. Bon appetite!