If you think team building events involve awkward ice breakers and cringe-worthy exercises with colleagues, then think again! An archery team building experience will add an exciting element of action and adventure to your team day out and will most certainly give your staff something to look forward to.
Why Choose Archery for Team Building?
An archery team bonding experience is the perfect getaway from a whole variety of workplaces. Whether you work in an office, on a building site or in a supermarket, a day out shooting targets and landing bullseyes is the perfect way to escape into nature and enjoy the great outdoors. Your team won't need to be experienced with a bow and arrow as there will be a host of dedicated instructors to show you the ropes and help you hit those bullseyes.
Each team member will be given their own equipment including safety gear, so you won't need to worry about bringing anything other than yourselves. During the archery team building session, there will be mini-challenges that will introduce some friendly competition and help give your colleagues focus. We recommend you ask your team to wear comfy clothes for their archery team day out, so ditch the suit and tie and get shooting!
What Team Building Objectives Will an Archery Activity Fulfil?
With an archery team building experience, you'll tick lots of important boxes including:
1. Building focus
2. Rewarding hard work
3. A change of scenery
4. Improving communication
5. Creating a level playing field
6. Helping to celebrate business milestones
7. Promote the importance of having fun
8. Let off steam
9. Boosting team morale
10. Overcoming challenges
Different Types of Archery Team Building Experiences
If you're searching for the best archery experience for your team, then we list tons of activities that offer a twist on the typical bow-and-arrow-shooting event.
Classic Archery
If you want to keep it simple, then a classic team building archery session will offer no twists or surprises but will focus on the pure skill of shooting. You'll have an experienced instructor who will teach your team how to hold their bows and load them up ready to strike. Next, they will need to shoot at a wooden board and get as close to the bullseye as possible. If your workplace is based in Nottingham, then you can hold an archery team-building event in the same countryside that the legendry Robin Hood made his name!
Where? Nottingham, Newcastle, Manchester, Edinburgh,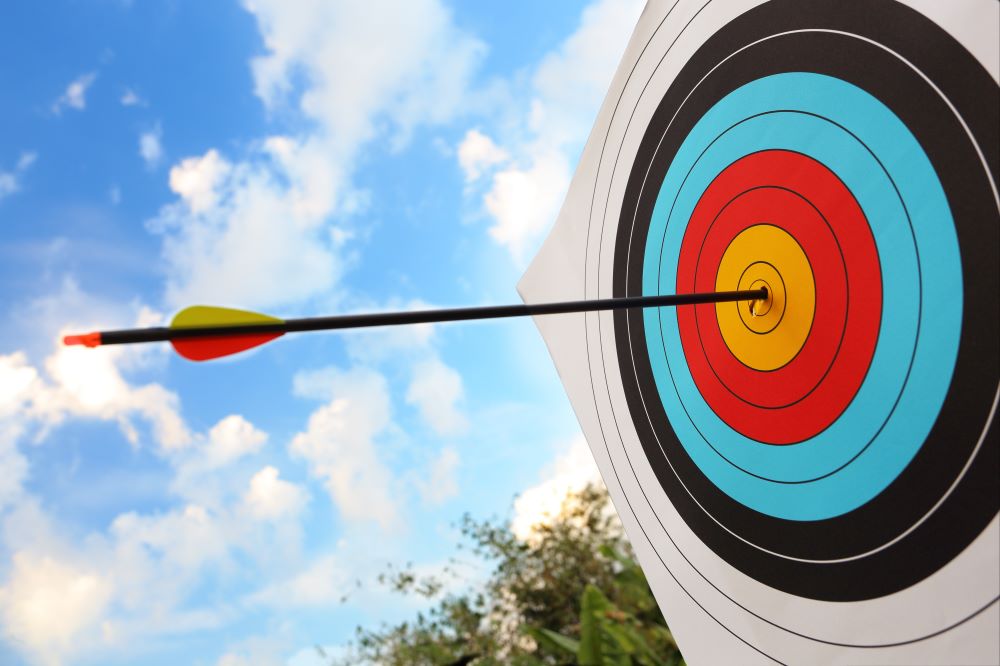 Xtreme Archery
To spice up your archery team building event, then consider Xtreme Archery that will see your colleagues battling it out to claim victory. Think of this as dodgeball crossed with archery. You'll be split into two teams and you'll need to shoot each other with rubber-tipped arrows to knock out your opponents. There will be bunkers and obstacles to hide behind, meaning this is as much about stealth as it is about accuracy! Don't worry, this activity is totally safe and will help inject some friendly competition into your team building event.
Where? London, Brighton, Manchester, Bournemouth, Nottingham, Liverpool, Bristol, Newcastle, Cardiff, Edinburgh, York, Leeds, Bath, Birmingham, Dublin, Cambridge, Chester, Newquay, Blackpool.
Crossbow Archery
For something more fitting for a modern-day archer, try out the infamous crossbow for your team building archery event. Unlike the bow and arrow, a crossbow has a mechanical assembly that requires its user to pull a trigger to release the arrow. Incredibly power, but in no way less challenging than a regular team bonding archery session, a crossbow experience will teach your team to focus and get them engaging in some fun challenges.
Where? Leeds, Manchester, Nottingham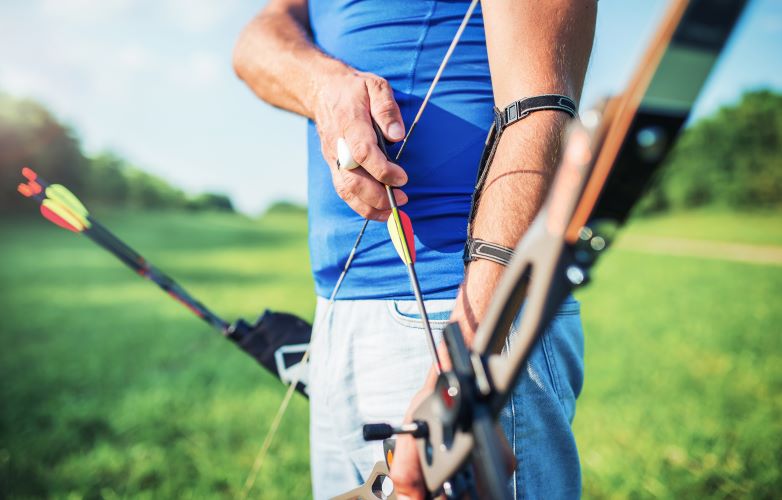 Zombie Weapons Training
For the ultimate immersive day out, try a Zombie Weapons Training team building experience to get your staff's adrenalin-pumping and learning new skills. Not only will your colleagues be picking up the bow and arrow, but they'll get the opportunity to try their hand at air rifle shooting and axe throwing. If you're an office of Walking Dead fanatics, then this is the activity for you!
Where? Nottingham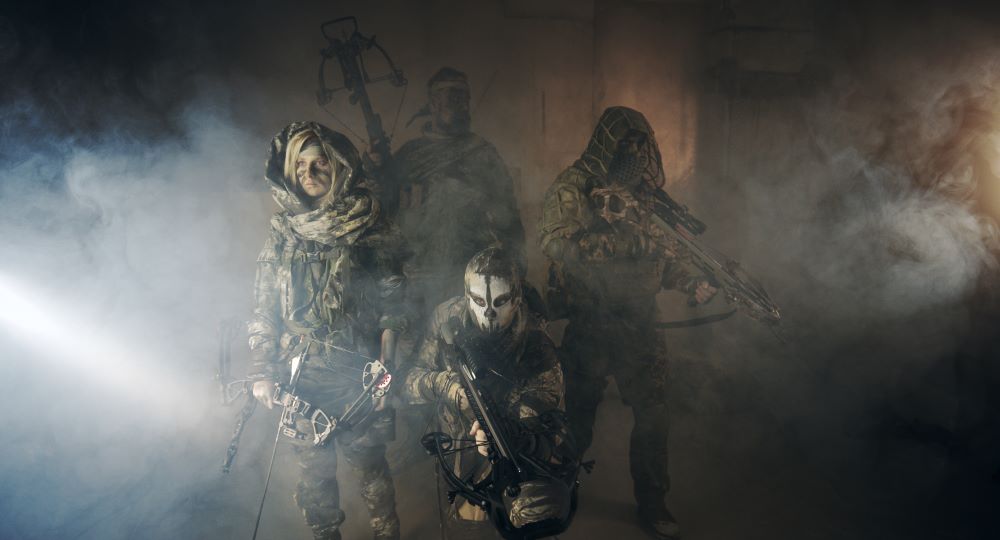 Book Your Team Building Archery Experience Today
If you're raring to give archery team building a go, then check out our listing page where you can take your pick of your next adventure. Each venue caters for all skill levels and but we recommend notifying the activity provider if anybody in your team has any particular disabilities so they can adjust the activity for everybody to get involved!