For something a bit different this year in a Manchester Christmas party, how about indulging in a spectacular and mysterious masquerade ball to celebrate the festive season? It'll be a truly memorable night, where guests will take in the stunning décor and lighting of this fantastic venue situated just a short car journey away from the city centre.
You'll be transported to a romantic and sensational ballroom for the evening that's luxuriously decorated and shrouded in mystery, for everyone's faces will be adorned with masks. The ambience in the great hall is simply dazzling – the stunning ornate golden mirrors and chandeliers are seriously impressive and you'll feel as though you're a true VIP for the night.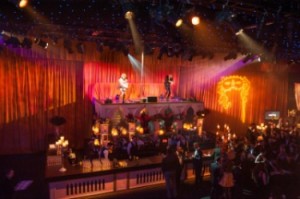 There's two amazing masquerade packages available; firstly, there's the exclusive option ideal for those larger companies that are looking for something more private, or alternatively there's the shared option which is perfect for smaller companies wishing to enjoy all the fun of the party with their friends and colleagues amongst others in a vibrant and buzzing environment. With both options, we recommend that guests dress smartly for the occasion to really soak up the incredible atmosphere, so that means no jeans or trainers. Oh, and don't forget your masks!
On the night, guests will enjoy a drinks reception where they'll also be served a delectable array of canapés which include the likes of bruschetta with black olive, tomato and mozzarella, mini pulled pork burgers with crispy onions and sweet chilli mayo served in seeded brioche buns and smoked chicken and mango tartlet with a grain mustard dressing amongst others!
Shortly after, guests will be shown and seated at their tables where they'll be able to get stuck into a delicious and hearty three course meal that's composed of the finest and freshest ingredients which will really give your palette a tasty treat! The event will cater for everyone, so vegetarians need not despair as there are some great options available, so they won't be missing out!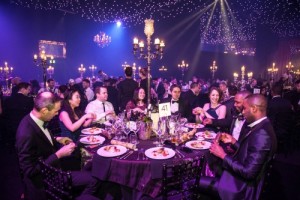 During the meal, guests will be provided with some truly breath-taking entertainment. Prepare to be wowed at the stunning routines performed by the talented professional dancers and specialist acrobats, before being beckoned to the state-of-the-art dancefloor by the excellent DJ who will create a brilliant party atmosphere.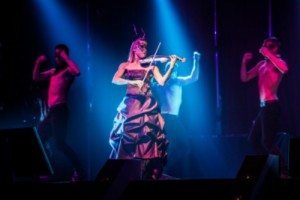 There will be plenty of excellent party tunes on offer, so it may well be quite difficult to tear yourself away from the dancefloor to check out the adrenaline pumping fairground rides at the venue to really give you that authentic carnival feel! Here, you'll be able to hop into the waltzer and laugh as you're spun around at speed, or perhaps you'd rather just enjoy a few circuits on the dodgems?
Whichever way you choose to spend your evening, you can guarantee that it will be one unforgettable night – just make sure that you make use of the photo booth at the venue and capture some hilarious memories with your friends so that you'll remember the night for time and time to come!
Like what you've read? If so, why not book a masquerade themed Christmas party in a location near you? Alternatively, you may like to take a read of our other Christmas party ideas and enjoy some festive inspiration? Check out our great range of available Christmas parties in Manchester and beyond to discover your perfect celebration!