The festive season is upon us, and it won't be long until you receive an email informing you of your company's plans for their Christmas party night. While this is one of the biggest events on your company's social calendar, you'll probably fall into one of two camps; either you're excited and ready to have some fun with your team or on the other hand, maybe you'd just prefer to skip the whole thing altogether.
While office Christmas parties are known as a time for mingling and celebrating with colleagues, these events can also bring a unique set of challenges and social dilemmas for employees. If we're honest, there's no real definitive answer here as to whether it's right or wrong to give your company's Yuletide bash a miss, but if you're heading in the direction of 'No', it might be worth exploring your reasons further.
So whether you're an office party aficionado, reluctant attendee or party skipper, this guide will provide you with the information and insight you need to help you make your decision and have an enjoyable evening if you decide to attend - so let's get straight in there!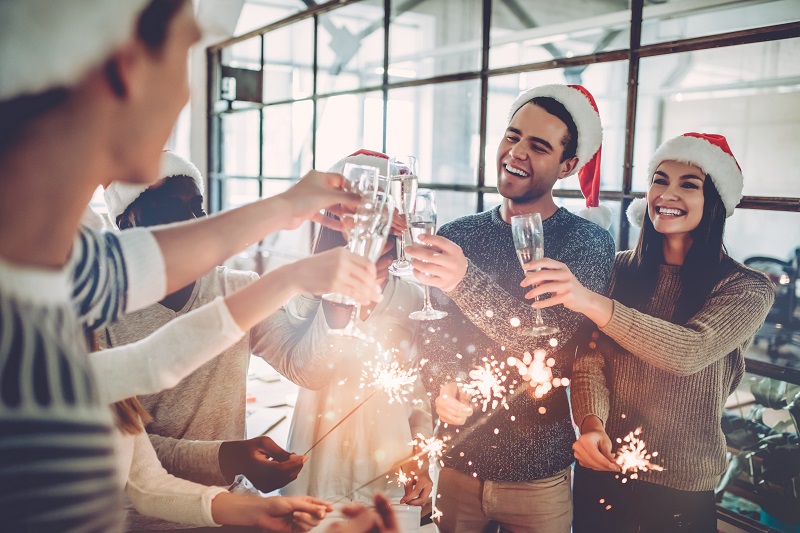 Why Might You Want To Skip Your Company's Christmas Bash?
Social Anxiety
Introverted individuals or those with social anxiety may feel uncomfortable or overwhelmed in large social gatherings, which can make the idea of attending a party daunting. It may be that choosing to skip the event is important for self-care, however we'd always suggest communicating this with your manager and the party organiser, as there may be elements which can be changed so that you're feeling more comfortable, such as being seated next to or on the same table as your close colleagues.
Personal Obligations
Some employees may have prior commitments or family events that conflict with the date and time of the Christmas party, making it difficult for them to attend. It might be that they have young children or relatives to care for, have a chronic health condition themselves or just simply have other plans on the party night - none of which can be helped.
Work-Life Balance
Some individuals may prioritise maintaining a clear separation between their professional and personal lives. They might prefer to use their downtime to focus on activities outside of work rather than attending a work-related social event like the annual festive party night.
Previous Negative Experiences
Unfortunately, it might be the case that your decision to miss the Christmas party night is based on a past negative experience at a previous company party. This might include uncomfortable conversations or unenjoyable activities, which could impact an your desire to attend future events. If this negative experience was based on an event at a former employer's Christmas party, it will be worth bearing in mind that something negative won't necessarily happen at your current company's Christmas party, and you will probably have a really good time!
The Theme Isn't Interesting
Maybe your team or department does the same thing every year and you feel like you can't bear to repeat the same Christmas social once again? If so, not to worry, because there's loads of brilliant Christmas party ideas out there! It could even be worth speaking to your bosses or company's social team in advance and asking if they'd be open to doing something new this year. While we love a big Christmas party, we know that a big festive extravaganza isn't for every team, so why not try one of our fun activities? With everything from festive cocktail making and escape rooms to bottomless brunch and paintballing, we've got something to suit every group out there - whether you want it to be Christmassy or not!
Whatever the circumstances as to why you cannot attend, it's polite and respectful to communicate with the organiser and let them know in advance if you cannot make the event for any reason. However, it's also vital for employers to respect and understand that not everyone may be inclined to attend company Christmas parties for various reasons. Encouraging a voluntary and inclusive approach to such events can help ease the pressure and create a more comfortable and accommodating environment for all employees.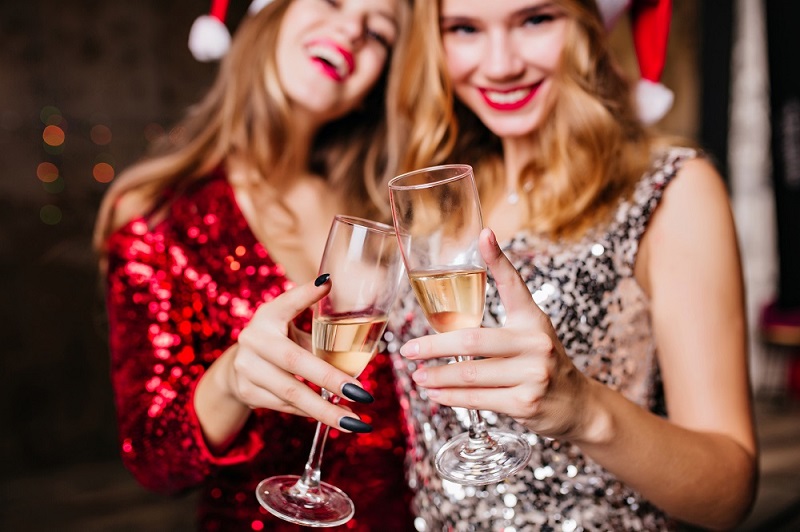 What Are The Implications of Skipping The Company Christmas Party?
Skipping the work Christmas party can have varying implications depending on the company culture and individual circumstances, and we'd say it's worth considering the following factors;
Personal
The decision to skip your company Christmas party can have both personal and professional impacts. From a personal angle, you might miss an opportunity to hang out with your colleagues, have some fun outside of work and maybe even strengthen company friendships.
Professional
On a professional level, if you're repeatedly a no show at your work Christmas do each year or other company events, your absence could be seen as an indication of disinterest and lack of participation in the company culture. Also, you could be missing out on a chance to network with some important people, such as potential clients or partners, which could affect your professional growth. However, if you genuinely cannot make the event due to personal circumstances, and have usually attended previous Christmas and other work social events throughout the year, then this will not be the case.
However, it must be be remembered that attending is usually voluntary (especially if it's outside of working hours), so for whatever reason, you can't make it, it's okay. It shouldn't be held against you, as long as you communicate in good time and let your workplace know your reasons for not attending.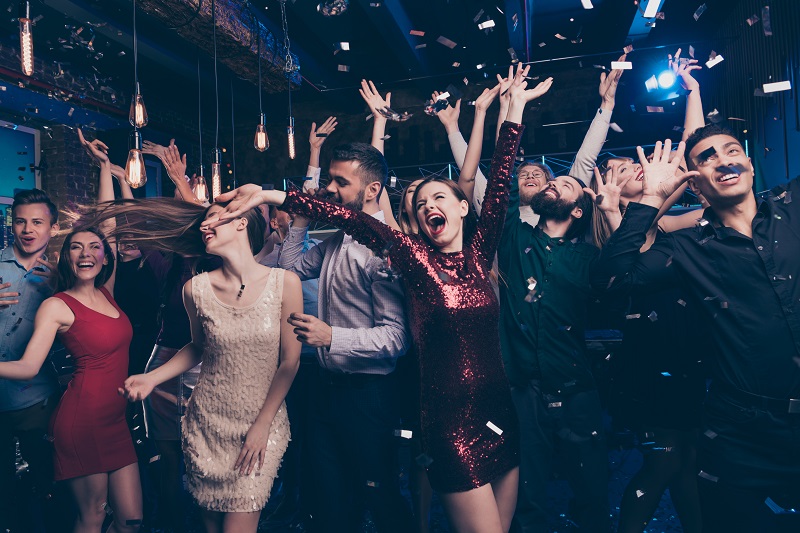 What Are The Benefits of Attending a Company Christmas Party?
When it comes to the annual Christmas party, there's plenty of positives that extend beyond simply celebrating the festive season with your colleagues. Here are some great benefits which may help you decide to join in the Yuletide fun!
Building Relationships
The Christmas party is the perfect chance to mingle and chat with your colleagues and superiors in a more laid-back and festive atmosphere. You get to connect with people from different departments and levels in the company, which can really strengthen your professional relationships and even boost collaboration and cooperation in the workplace.
Networking Opportunities
Whether you're planning a Newcastle Christmas party or a festive event in another location, it's worth remembering that while you're here to celebrate with your team, it's not just about your co-workers. Work parties often have clients, partners, and other important people attending too. So take advantage of the opportunity to strike up conversations and build connections. You never know, these networking opportunities could pay off big time for your career further down the road. If you're attending a shared party night, then you'll be sharing the venue space with others from companies, organisations and local groups too, adding further possibilities into the mix!
Recognition and Visibility
Going to the Christmas party is a great way to show that you're committed to and engaged with the company. When you participate in social events like this, you can really make a difference in how your colleagues, bosses, and the whole company sees you. So go out there, have fun, and make a great impression on everyone!
Employee Engagement
The annual Christmas party is a brilliant way to create a positive and inclusive work environment. When you opt to join in with the festive fun, you help boost team morale and show that you're onboard with the company culture. Plus, let's not forget that these parties are all about having a great time! It's the perfect opportunity to relax and bond and strengthen with your colleagues in a more laid-back setting, away from the formalities of work. Not only that, but it's also a great chance to chat to other colleagues that you might not know too well - you never know, you might just make some new friends!
Personal and Professional Development
We know that the Christmas party is mainly about having a good time, but it can also help you improve your social and networking skills. You get a chance to brush up on your small talk skills, practice active listening, and learn how to handle various professional social situations - all of which can be beneficial in both your personal and professional life and can help you grow as an individual.
It's Fun!
And finally, the most important benefit of all, the Christmas party is meant to be fun! After a long year of working hard, you owe it to yourself to unwind and let your hair down in style. So get into the spirit of things, glam up or chuck on that hideous Christmas jumper and get set for a night of serious merrymaking, that involves delicious food, cheesy music and dance moves of all manners!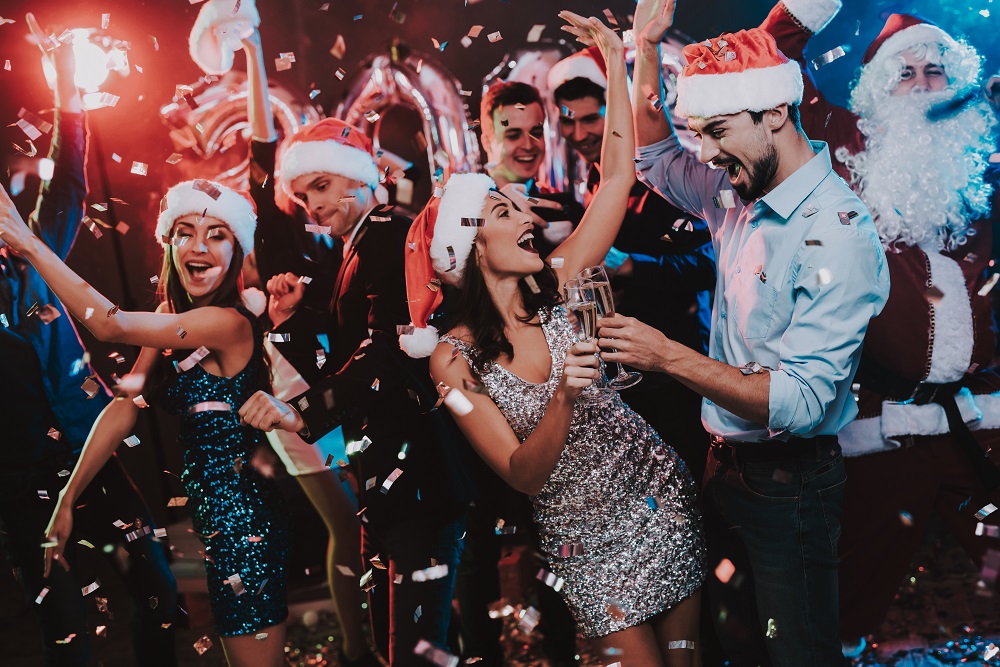 To Attend or Not Attend, That is The Question
Remember, each workplace and individual is unique, and so the benefits of attending the Christmas party may vary. However, overall, getting involved in the festivities with your team can enhance your professional reputation, strengthen relationships, and contribute to a positive work culture - but, work stuff aside, the Christmas party is also your chance to have some fun at the end of the working year. So, weigh the pros and cons and decide what's best for you. If you do choose to attend, embrace the opportunity to make some memories and spread some festive cheer!
Looking to Book Your Company Christmas Party?
Whether you're looking for Liverpool Christmas Parties or a Bristol office Christmas party, we offer a great choice of festive events in the UK's major cities, so you'll never be far from an unforgettable Yuletide bash! Why not take a browse of our brilliant Christmas party choice in your preferred destination?