December is around the corner, the nights are getting colder, the Christmas lights are going up, and Christmas songs are everywhere you turn, but something is missing. Gather your workmates, family or friends, try out a fun activity, get the tunes on and the fizz flowing; it's time for a Christmas party.
Planning a last minute Christmas party in November or December can seem like a colossal challenge. If you find yourself in a panicked rush of present buying, food shopping and preparation for the Christmas season and no time left to possibly plan a party, especially one made to impress your guest, then fear not because you've found your guide to planning the late Christmas party of a lifetime, and all last minute and hassle free with the help of Fizzbox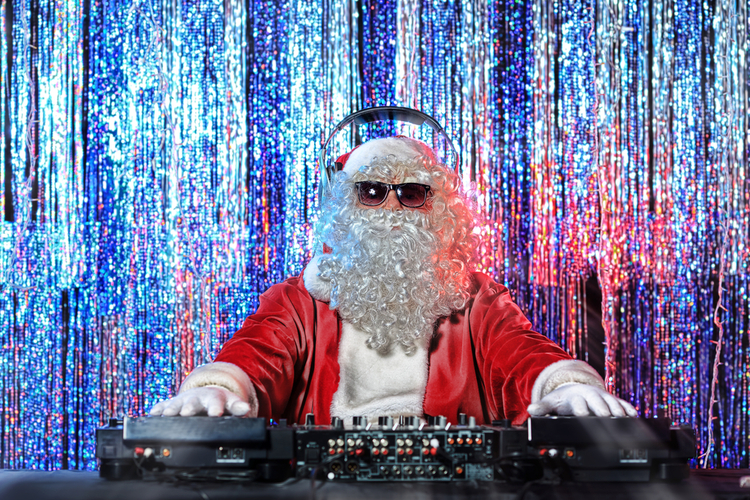 15 Last Minute Christmas Party Ideas
First on the Christmas party planning agenda is the big decision of the activity. If you're stuck for what to pick or lost in an abundance of choice during the festive period or maybe just looking for something a bit different to the previous years, then don't worry. Here are a few last minute ideas for Christmas parties to help prompt your creativity and get you in the party mood, all available on Fizzbox.
1. Christmas Parties with All the Trimmings
Celebrate the magic of the season at these spectacular Christmas parties hosted in lavish hotel function rooms around the UK where you'll celebrate with other groups. Get ready for an unforgettable evening filled with joy and luxury. Indulge in a delectable three-course festive meal that'll tantalise your taste buds. Sip on drinks as you dance the night away to Christmas tunes, spun by the DJ and be captivated by live entertainment that adds an extra sparkle to the night. With festive decorations adorning the venue, it's the perfect backdrop to your Christmas party, whoever you're celebrating with.
2. Festive Bottomless Brunch
Brunch isn't just for Saturdays you know? Instead of holding a Christmas dinner party, why not have a festive brunch instead? You can have bottomless refills of fizz and orange juice and it'll be a nice change from all those sausage rolls you'll be eating (although, no one's judging if you want to order breakfast sausages!). Who doesn't love bottomless brunch? And as an extra bonus, it'll save you from having to turn up at work with a foggy head as you'll have plenty of time to sleep it all off.
2. Christmas Cocktail Making
Elevate your holiday spirit with a Christmas cocktail making class, where learning meets laughter. Join an expert mixologist for a hands-on experience in crafting sensational festive drinks. From classic to creative, master the art of mixology while enjoying festive nibbles and hilarious games. Unleash your inner bartender in a lively, upbeat atmosphere that guarantees to spice up this season and add a dash of flair as you shake, stir and sip your way to merry memories!
4. Immersive Christmas Experinces
Discover a cocktail bar like no other! Step into Alcotraz, an immersive prison-themed haven brimming with hedonistic delight. Donning orange jumpsuits, you and your fellow inmates will savour delicious cocktails while evading the watchful warden. Experience interactive mixology behind bars for an unforgettable festive twist on the classic night out. Embrace the debaucherous fun, revel in riotous company and raise your glasses to an extraordinary, unconventional adventure!
5. Christmas Themed Dance Class
What better way to get everyone in the mood for Christmas than getting dressed up in sparkly dresses and ready to show off your moves on the dance floor and get rocking around the Christmas tree? With a variety of group dance classes on offer from Chrstmas themed to pole dancing, from taking your moves back to the 80s and learning the dance routines that will make you feel as though you were in Dirty Dancing to Beyonce dance classes where you'll really learn how to slay every move.
6. Festive Afternoon Tea
Maybe you're looking for something a bit more sophisticated and classier this festive season. You could enjoy a classic food-filled Christmas party accompanied with an abundance of cocktails from a variety of our food and drink packages. An afternoon tea bus would be a relaxing way to end the year with class, enjoying some delicious treats and drinks on a double decker bus. If you are feeling especially chic, you can add a glass of Champagne or Prosecco to toast a Christmas to remember.
7. Festive Murder Mystery
Embrace the yuletide spirit with a twist of intrigue in Blackwatch's festive murder mystery. Join Lord and Lady Thornley-Cruttock for mince pies, mulled wine and a brain-teasing whodunit. Unleash your inner detective and unravel clues to unmask the culprit amidst the laughter and cheer. An ideal Christmas team event or for any puzzle fans, can you crack this ho-ho-homicide and solve the seasonal puzzle before the final sleigh bell tolls?
8. Christmas Karaoke
Delight in a festive sing-along within your exclusive private karaoke haven. Revel in state-of-the-art technology that grants access to an ever-expanding selection of 11,000 songs, ranging from contemporary chart-toppers to nostalgic anthems and, naturally, a plethora of beloved Christmas classics from Mariah Carey to Band Aid, Wham to The Darkness. Unleash your inner superstar in an environment designed for your musical enjoyment.
9. Christmas Cabaret and Live Shows
Inject Christmas magic into this festive season with a live theatre show. Experience an extraordinary festive show with a touch of glamour at Proud Cabaret in Brighton or London. Sip on a refreshing welcome drink and three-course meal as you settle into your seat, poised for a night of jaw-dropping entertainment. Prepare to be dazzled by the flair of Vegas-style acts, performed by West End pros with award-winning acrobats, fire eaters and outrageously fabulous drag acts.
10. Festive Meal Out
Elevate your holiday gathering with the ultimate festive treat: a meal out at a top-notch restaurant! Ditch the kitchen stress and enjoy every moment in a vibrant atmosphere. Indulge in delectable dishes served with a side of joy and laughter. From the delightful cuisine to the cheerful ambiance, it's the recipe for a memorable celebration. Whether with colleagues, friends or family, let us handle the feast while you bask in the merriment. It's more than a meal, it's a festive experience you'll treasure. And you won't even have to wash up!
11. Christmas Silent Discos
Step into the magic of the season with a festive silent disco! Embark on a renowned city tour like no other, now infused with festive flair. Shed your inhibitions as cutting-edge headsets transport you into a world of yuletide beats. Swing to Christmas melodies as the fun guides lead you through an hour of merriment. Your chosen city and your own journey will forever be transformed. Unleash your festive spirit and groove to a new tune on this unforgettable adventure!
12. Festive Escape Room
What better way to bring all your crew together than over a shared problem, or rather, a puzzle. More heads are better than one when you're trying to solve these immersive conundrums. The craze for escape rooms is ever-growing and taking on a challenge like this is great practice for all those board games you'll be playing over the holidays. Only this time, you'll be working in harmony instead of competing. Think Crystal Maze without an eccentrically dressed man shouting at you! That is, unless one of your group members decides to come fully suited up as Santa.
13. Chocolate Making
We know, we know, you've already eaten your body weight in colourfully wrapped mini choccies that are gazing at you temptingly in all those selection boxes dotted around your office or living room…but nor do you intend to stop. Artisan chocolate making experiences are becoming increasingly popular and are popping up all over the country. And as a bonus, anything you make at the workshop you can gift to your loved ones! If that's tempted you, you can check out some sweet options for chocolate making workshops on Fizzbox.
14. Wine Tasting
Don't have a sweet tooth? Not to worry! There are plenty of other fun options to get those taste buds jingling merrily. If you're a fan of vino (let's face it, who isn't?), head to a wine tasting in a city centre near you. You'll get your hands on a range of delicious red, white and rose wines and even mulled wine for that festive taste we all love. A wine expert will guide you wine tasting, sharing loads of fun facts to make you sound super smart next time you're down the pub!
15. Treasure Hunt
Perhaps you're looking for something a bit wilder and want to have a stand out party. Why not go on a trip and enjoy an adventurous tour around one of your favourite cities whether it's a Brighton Christmas party, a celebration in London or you even want to head to Europe? You could go exploring on a treasure hunt, stopping off at your favourite destinations for some sightseeing or perhaps a Christmassy pub stop. You'll learn loads about your chosen city and explore it like never before
How to Choose a Date for Your Last Minute Christmas Party
Decide on a date and time that works for everyone. Reach out to your colleagues, friends or family members through a quick email or a messaging app to gather their availability. A weekday evening is usually a safe bet, as weekends can get pretty busy with personal holiday commitments. But if you're planning a boozy affair, be aware of people having to go into work the next day!
When dealing with a last-minute event, you'll need to be flexible with your chosen date. Consider weekdays as they tend to be less busy for most people during the holiday season. Also, be aware that if you want to book an activity or Christmas party at a hotel, these can sell out quickly so you'll need to move as fast as possible. Send out a quick survey to your guests to find out their availability and try to select a date that works for the majority.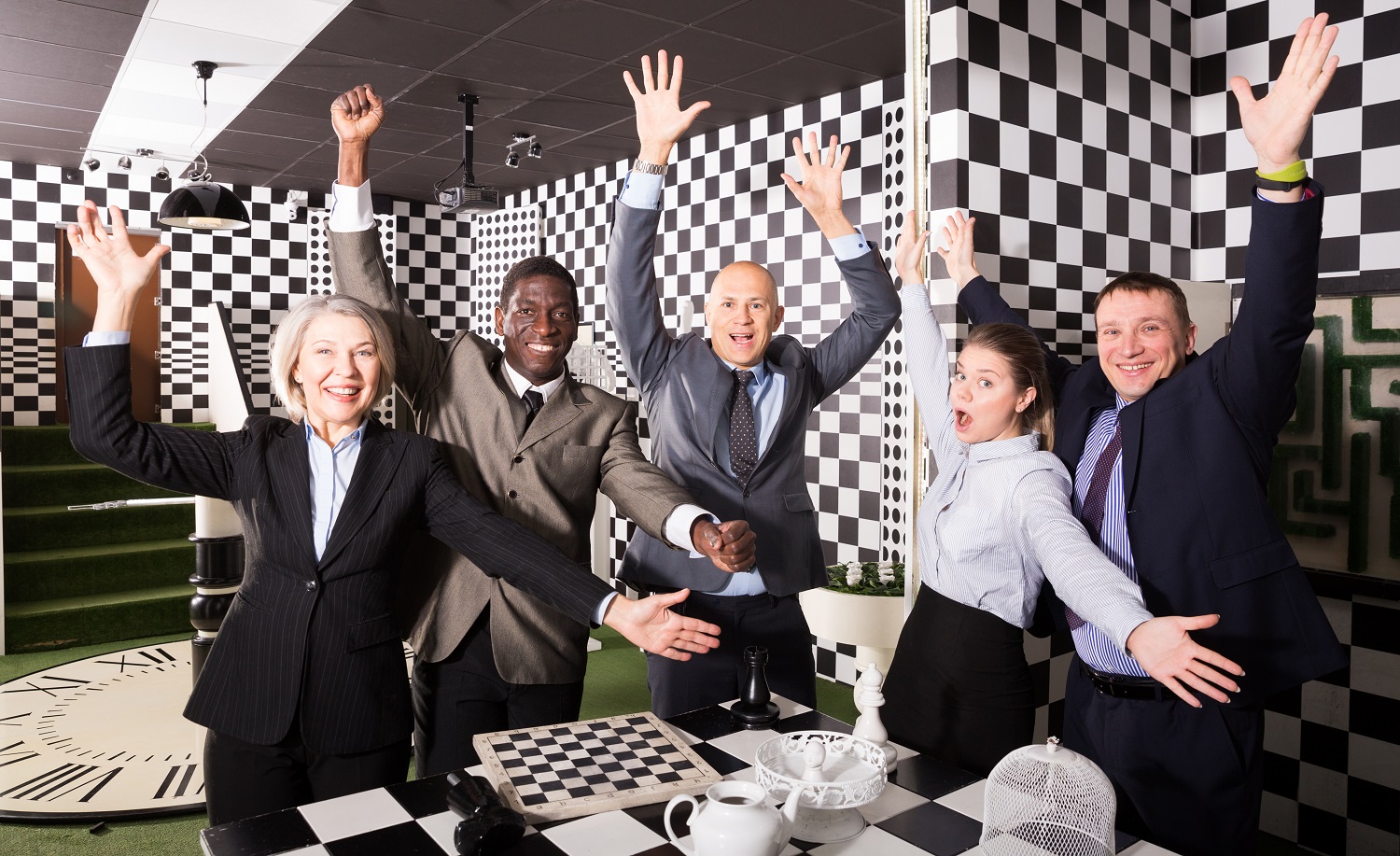 If you're planning a work Christmas party, make sure that your chosen date doesn't conflict with any company-wide events, meetings or holidays. Avoid booking the party during a time when many people might already have commitments, and prioritise a time slot that aligns with your company's schedule. If an evening event isn't feasible, consider a festive lunch time activity or an after-work experience or meal out. This can provide a breather during the day or a casual way to unwind after hours. Keep the atmosphere relaxed and enjoyable, making it easier for colleagues to attend.
After you've chosen your ideal activity, it's super easy to get the date in the diary for the party with Fizzbox leaving you ready to look forward to the festivities. After the date has been chosen, all you need to do is place your enquiry with the experience provider on our website and then you can pay securely. Now the party is fully organised, you have the chance to put your feet up with a mince pie and indulge in some mulled wine, plan your party outfits, relax and wait for the very much-earnt Christmas parties to come around!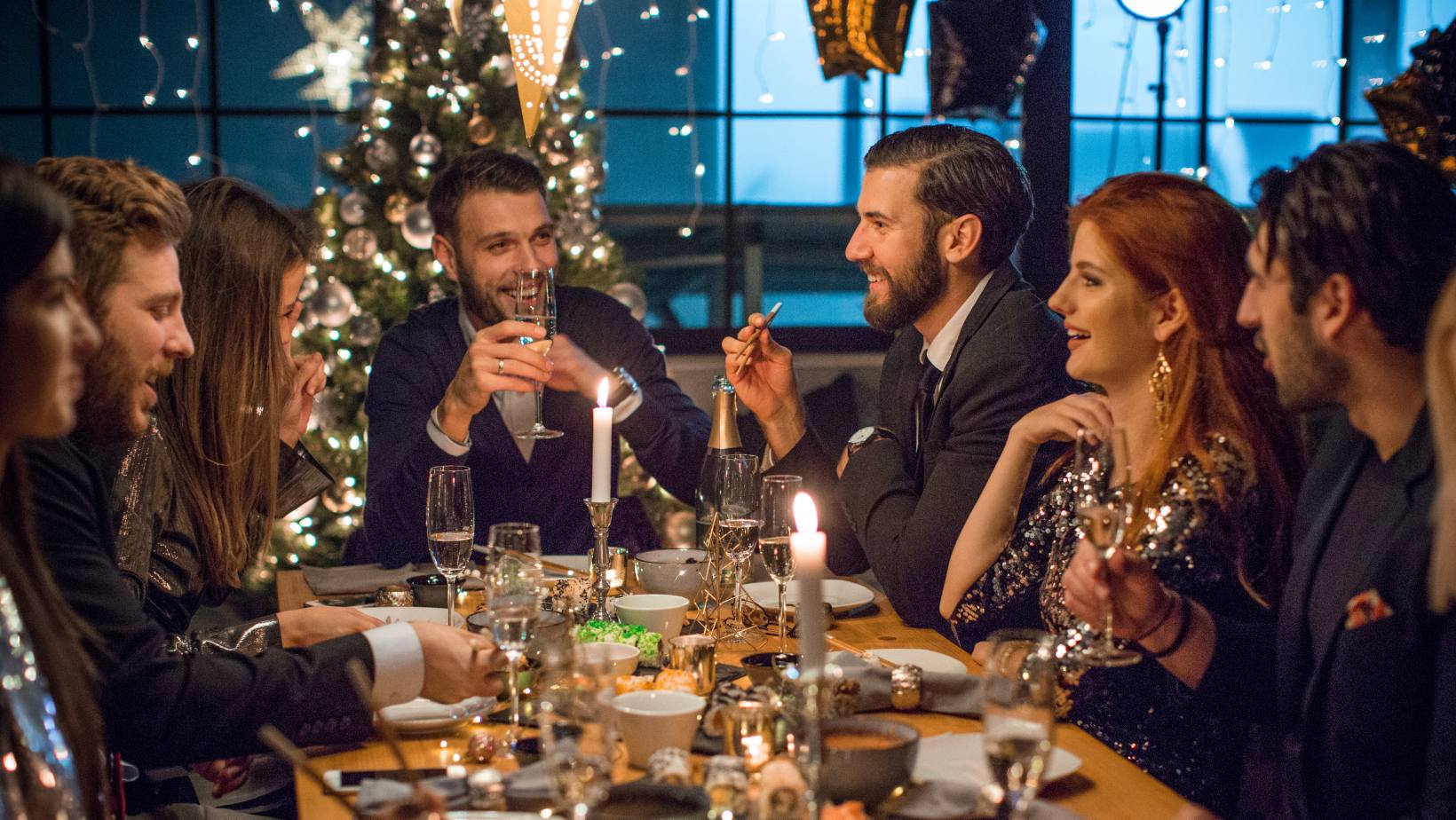 Where to Have a Last Minute Christmas Party
When planning your seasonal party, you'll need to think about the location. Fizzbox has parties and activities across the country and even some abroad to consider. Where you celebrate is up to you, from the quirky seaside city of Brighton and Hove to the northern metropolis of Manchester, from Cardiff to Edinburgh to Newquay and beyond, with plenty of places in your home town or further afield to visit and party the night away
For a last minute Christmas party idea, consider hosting the event in a location that's easily accessible to most colleagues, friends and family members. Choosing a venue near the office or your home town can save time and make it more convenient for attendees to join in without worrying about long commutes.
If you're seeking a more exotic or adventurous trip this Christmas or happen to be away, we also have activities such as spa days, pub crawls and brewery tours in cities across Europe. So, wherever you may be this year there is no excuse to avoid the festivities and have an epic time, whether it's a fun-packed London Christmas party or in a different city altogether.
How to Decorate for a Last Minute Christmas Party
Transform your office space, home or hired venue into a winter wonderland with simple yet effective decorations. Think twinkling lights, garlands and a tasteful or tacky Christmas tree, depending on your preference. If time is of the essence, opt for ready-made decorations that you can easily and quickly buy from local stops or online.
Since you're short on time and planning your Christmas party last minute, maximise the impact of your decorations. Focus on a single, festive theme and use it to transform the space. Whether it's a winter wonderland, a cosy cabin or a glamorous gold theme, a well-executed décor can transport everyone to a festive paradise. If you want to speed things up even more, involve your party guests in the decorating process to make it a team effort. Crank up the volume on those Christmas songs and have fun with it!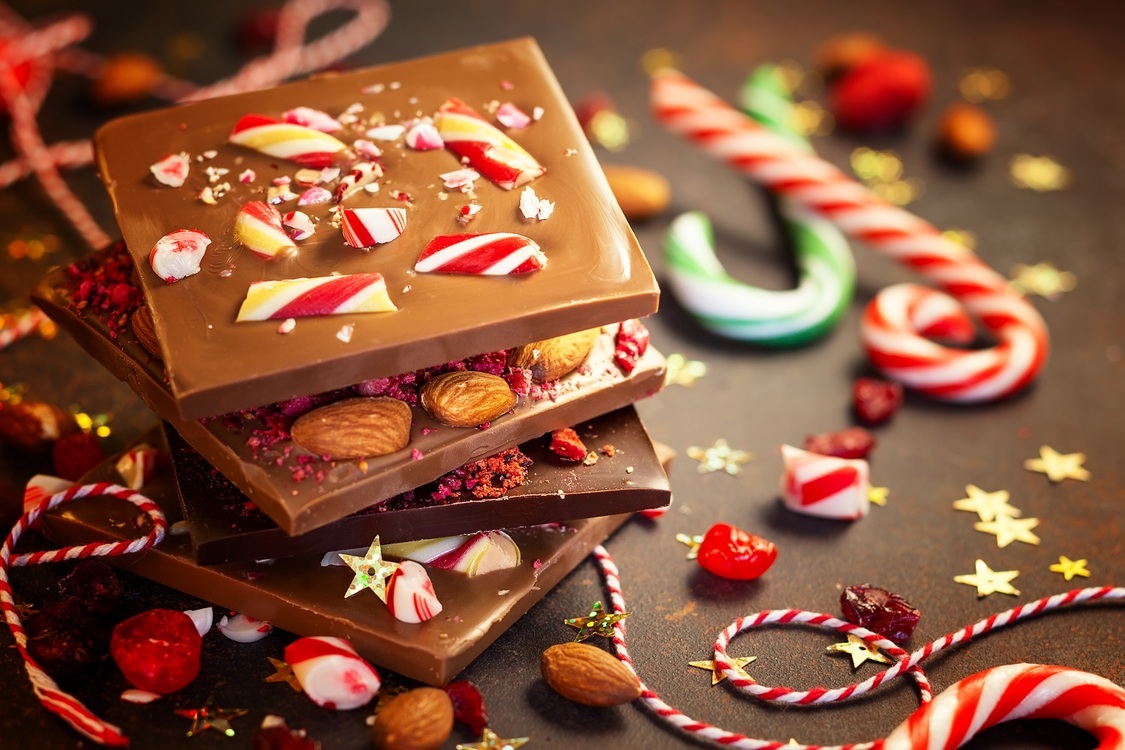 Why Have a Last Minute Christmas Party?
You should arrange a last minute Christmas party because, quite simply, it's the most wonderful time of the year! Show your loved ones how much you care about them and make memories or treat your employees to a fun Christmas party to show your appreciation for all their hard work. This year you have the choice, you can either join the Christmas chaos and organise your own party, with the pressure of getting the food and the drink and not forgetting the music, guests and a perfect party location.
However, many of us don't have the time or energy at the end of the year to take on the mammoth challenge of organising the perfect party. So instead you can simply organise a Christmas party to remember with something different or classic, all on Fizzbox. You'll make your activity booking online, liaising directly with the experience provider or venue so you can ask them any questions you have before making payment and securing your booking.
When is the Best Time to Book a Christmas Party?
The age-old question arises: when is the most popular time to book a Christmas party with friends, family or work pals. September and October take the cake as the peak booking months. There are advantages to booking your Christmas party early such as making sure there's availability for your preferred activity and venue so they can cater for your whole group. But fear not, last minute planners because there's still plenty of choice if you book your Christmas party in November and December, just be sure to move quickly and be organised and we're sure you'll find something fabulous to put smiles on everyone's faces.
Don't Forget Remote Colleagues
If you're planning a work Christmas party and your team has remote or distributed colleagues who work from home or in another city, make sure to include them in the festivities. Send them a thoughtful care package or arrange for them to join the party virtually, ensuring no one is left out of the holiday fun.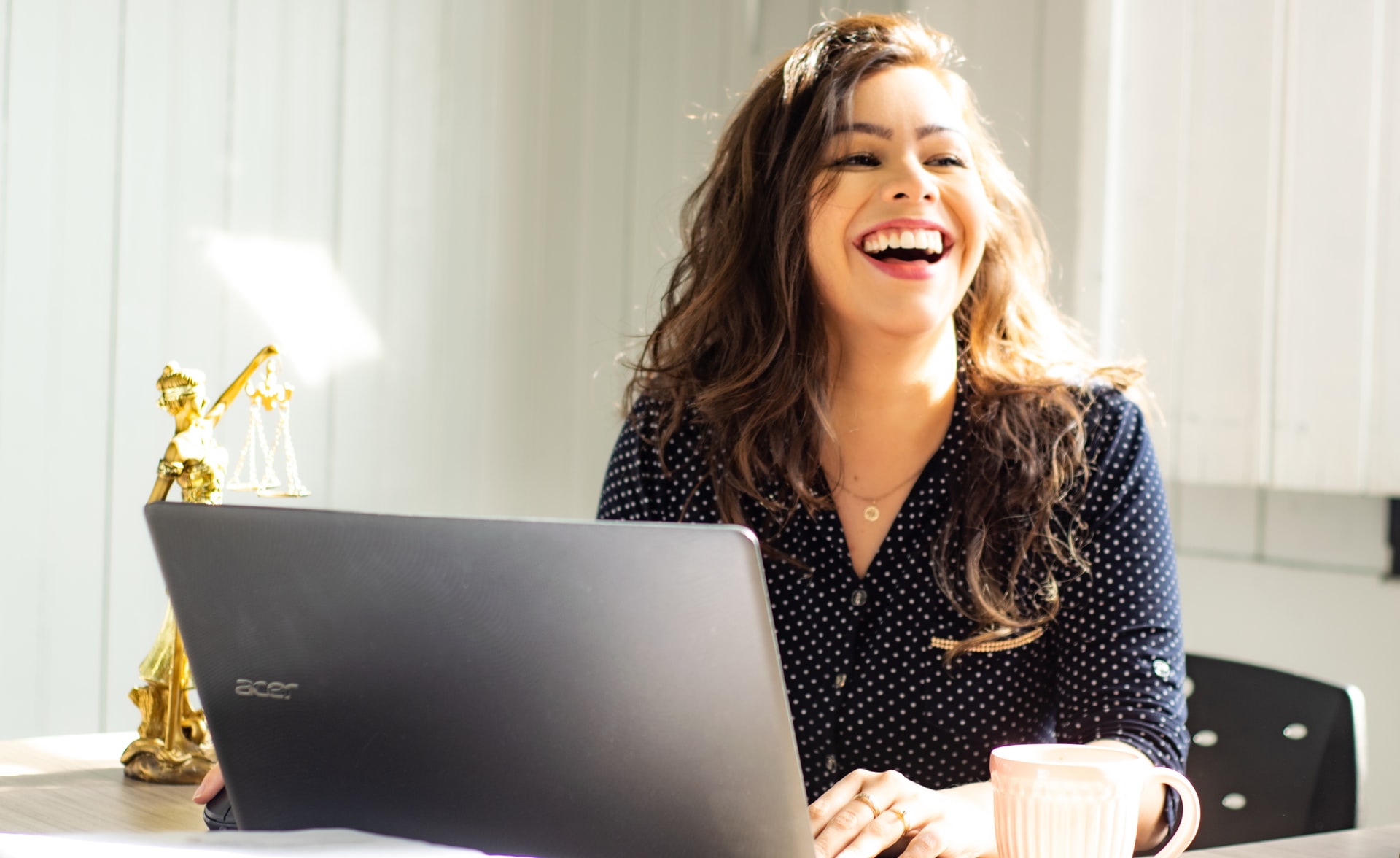 If physical gatherings are a challenge due to time constraints or other factors, why not organise a virtual Christmas party? Video conferencing platforms can be decked out with virtual backgrounds, games and even virtual gift exchanges. We even offer virtual Christmas activities to get everyone involved online, from cocktail making to escape rooms, quizzes to caricature workshops. This way, everyone can join the fun from the comfort of their own homes.
Wrapping Up Last Minute Christmas Party Ideas
Remember a Christmas party doesn't have to be complicated to get everyone in the festive spirit. There's always the option of going all out and organising a hotel night with food, entertainment and drinks all included, because after all it's Christmas. Alternatively, you can keep things more low key with a range of last minute Christmas party ideas, from bottomless brunch to cocktail making, karaoke to escape rooms. So go ahead and plan the ultimate Christmas party for your own taste and budget that'll make everyone jealous!
The Christmas party period is all about spending time with family, friends and colleagues. It's also often about rushing around to get all your shopping done in time, from the best turkey your money can buy to all those perfectly thoughtful gifts, and unless you start before the autumn leaves begin to fall, you're likely trying to pack this all into a hectic December schedule.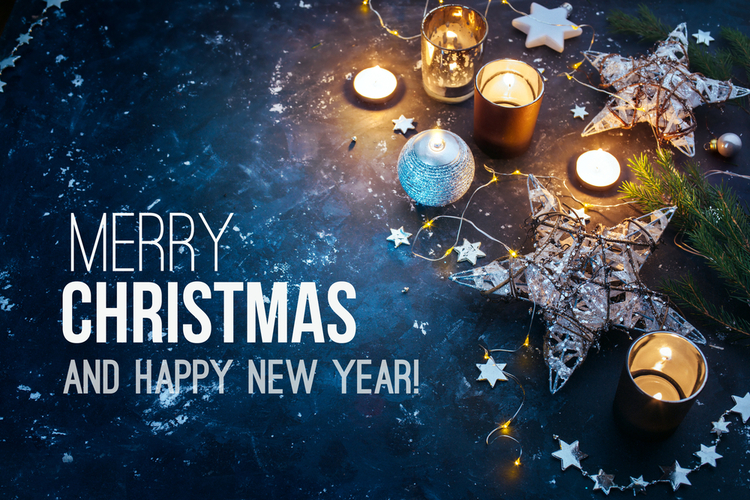 Our late Christmas party ideas take the stress out of the picture so you can focus more of your quality time on loved ones. The organisation has been done for you, so all you have to do is gather your gang together and show up. From all of us here at Fizzbox, we wish you a hassle-free journey into your Christmas festivities, and moreover, one that's speedier than Santa's magical sleigh. Happy holidays everyone!