Whether you're looking to create a classic vintage hairstyle, discover some of the best make up on the high street or simply want to be updated on the latest beauty trends, you're never more than a few clicks away from some excellent tips and tricks from the internet's top beauty gurus. With such a massive range of beauty bloggers and vloggers around, there's something out there to cater for everyone's tastes. Here at Fizzbox HQ, it's safe to say we're a little bit obsessed with beauty bloggers, and in celebration of style month, we've rounded up 7 of our favourites, so you can grab some great advice on which beauty products to take with you on the hen do!

Lisa Potter-Dixon
If you're a fan of Benefit make up, then look no further than head make up and trend analyst Lisa Potter Dixon; Benefit's very own make up guru. Lisa is an expert at all things beauty and makes regular contributions to glossy fashion magazines, frequently creates gorgeous looks for fashion shoots and makes appearances on TV, social media channels and at Benefit Beauty & Brow Bars. She's also a vlogger, and her fantastic YouTube channel supplies beauty fans with top tips and advice on achieving the latest looks and skincare advice, along with some great competitions thrown in for good measure! Lisa's new book 'Easy on the Eyes - eye make-up looks in 5, 15 and 30 minutes' reveals her secret's to achieving incredible looks with ease. It's out now and available in all good book shops and online.

British Beauty Blogger
The British Beauty Blogger was devised by Jane Cunningham, who celebrates her favourite beauty products and beauty purchases, and keeps her followers frequently updated with regular news and exclusives from some top make up and cosmetic brands. Jane started her blog as a place to air her views on products and experiences in a way that simply wasn't possible in newspapers and magazines. She prides herself on her honest approach, so ladies, if you're looking for a no holds barred point of view across a wide range of beauty products, then Jane is the beauty blogger for you!

A Model Recommends
Fashion model Ruth Crilly is the brains behind A Model Recommends, a beauty blog which provides her followers with juicy, inside beauty tips from the fashion world. Expect plenty of reviews from high end beauty brands such as Dior and Chanel, in addition to other topics where you can see just what make up is inside the handbag of a model, or tips on how to achieve the perfect eyebrows if you're a bit lazy. Sounds good to us!

Shirley's Wardrobe
Fashion and beauty obsessed Shirley is a blogger living in London, who loves expressing her style through writing. So if you're looking for some great advice on how to wear your hair in a new style, discover new beauty brands or just find out some of her favourite products, then check our Shirley's wardrobe now – we love her!

Amelia Liana
Introducing to you, Amelia Liana; a twenty something blogger from London, who divides her time between Europe and New York. Check out her blog Amelia Liana for everything beauty related – from lips and nails to skin and fragrances, she's got it all covered, along with some sharp photography. She's also got the most fabulous long hair, which leaves us all with serious hair envy!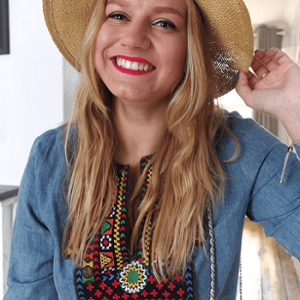 Hannah Gale
Ipswich based Hannah Gale is a journalist turned full time blogger, and her self-titled blog is stuffed full of brutally honest beauty tips and advice written in an amusing manner – you can be sure that there will be plenty of 'lol' moments along the way! Hannah prefers to write about the more affordable beauty products that won't break the bank, which of course is great news for us, as it means more money to splurge on internet shopping.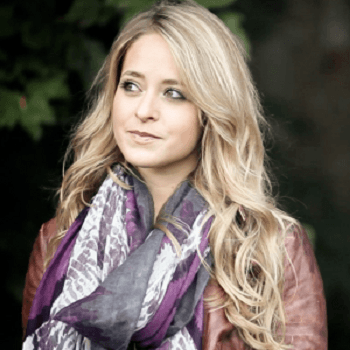 Fleur De Force
Fleur is a British fashion and beauty blogger gone global! She began creating videos on YouTube in 2009, and her global audience has been on the rise ever since. What's more, she's got over a million YouTube subscribers and released her own book titled 'The Glam Guide' earlier this year. Check out her blog for some great beauty reviews and to learn about her favourite make up buys in addition to some top fashion advice!