The Barbiecore trend is very real, and we're so here for it. And if you're ready to step into Barbie's flawlessly pink and sparkly world and give your bestie the ultimate Barbie hen party, then kudos to you, we think you might be the greatest BFF ever. And with the highly anticipated Barbie movie dropping on the 21st July 2023, the Barbie Buzz is about to blow up even more. So get set for a hen party that combines iconic style, nostalgic vibes and all the pink goodness you can handle. Not sure where to start? Don't worry! We've got your back on how to throw the most epic, Barbie-inspired hen do ever - let's do this!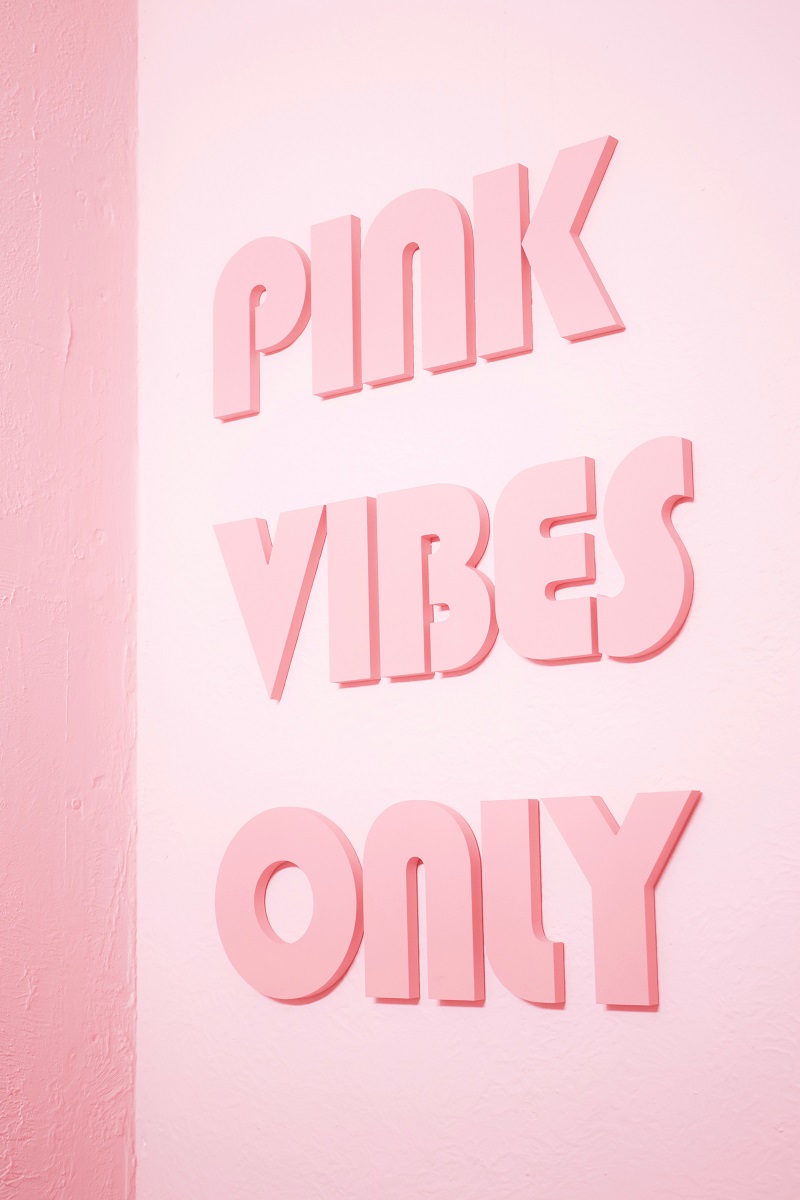 What Kind of Venue Should I Host a Barbie Hen Party at?
We know you've got your eye on that pink Dreamhouse in Malibu that's been floating around on the internet, and we hate to break it to you, but you can only apply to stay for a limited time only. Soz. Fortunately, there's plenty of fantastic venues in the UK that are absolutely perfect for a suitably pink Barbie hen do. From gorgeous pink restaurants with beautiful backdrops to uber glam, pink themed bars where you'll feel right at home with your girls, there's loads of top venues around where you'll be able to channel your inner Barbie with your pals (Think Tonight Josephine and Peachy Queen). And don't forget, you can always decorate your home or hired accommodation with plenty of pink and sparkle!
What Should I Wear For a Barbie Themed Hen Party?
Do you really have to ask about the dress code? It's gotta be pink! So make sure you come dressed in your best pink fits and raise a glass to Barbie's fantastic, plastic work. Our favourite style is a chic, pink blazer and shorts combo, hot pink dress or anything cute, pink and fluffy! Feeling extra playful? Come dressed as your favourite Barbie doll from back in the day - whether it's Generation Girl, Western Stampin' Barbie, or the classic Malibu Barbie. The photo opportunities will be off the charts!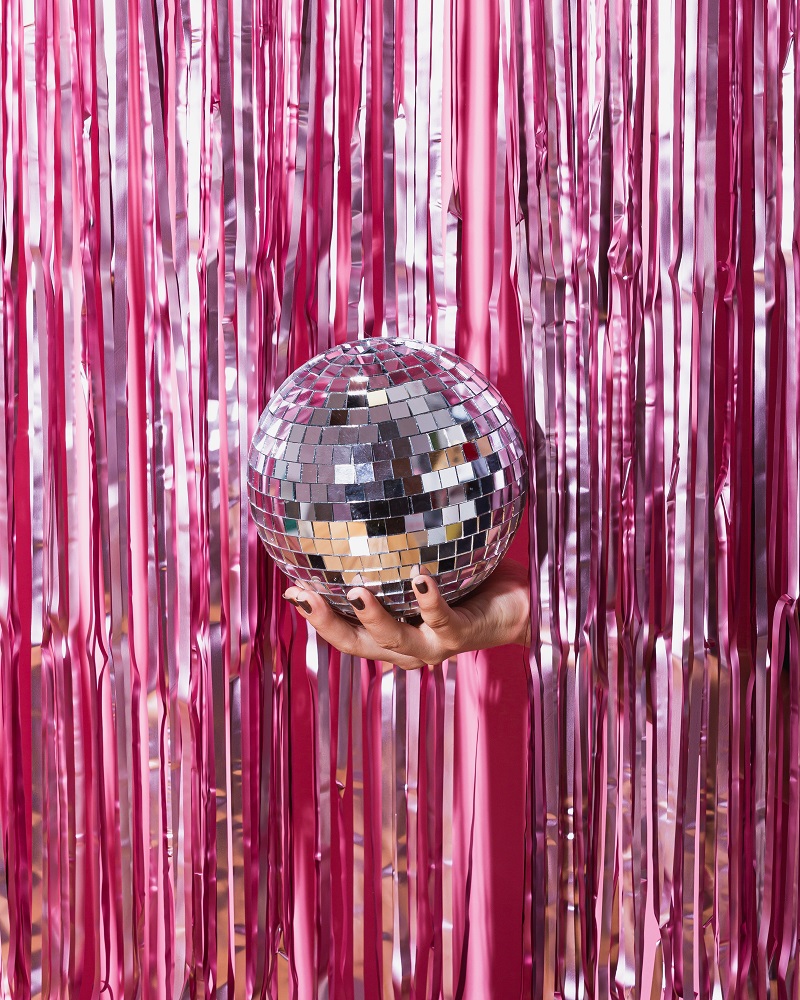 What Kind of Decor Works Best For A Barbie Hen Party?
When it comes to decorating a room for a Barbie hen party, it's all about embracing the vibrant, glamorous, and oh-so-pink aesthetic. Start by transforming the space with a colour palette of hot pink, pastel pink, and touches of gold or silver. Hang some shimmering curtains, fill the room with balloons in various shades of pink and add glitter confetti for that extra sparkle. You could even get a balloon arch created in various shades of pink for the wow factor. Oh and don't forget the ultimate prop - a disco ball!
To amp up the fun factor, why not include a life size Barbie doll box for you and your pals to strike a pose in! Alternatively, you could set up a dedicated photo booth area with props like feather boas, oversized sunglasses, and tiaras and get some memories on film. We love the idea of using an Instax or polaroid camera for that extra touch of fun. Finally, scatter some Barbie dolls and accessories around the space as cute table centrepieces or as part of a display. With these decor tips, you'll create a Barbie dreamland that will make everyone feel like they've been transported to a pink paradise. Let the pink party begin!
What Kind of Food and Drink Works Best for A Barbie Hen Do?
If you're hosting a Barbie themed hen party at your home or hired accommodation, then why not have a pink treat table? Think of all your favourite sweet treats such as candy floss, cupcakes, cake pops and sweets that you and the rest of the hens can nibble on. And as for drinks, you could mix up your very own Barbie cocktails or mocktails. We've got some brilliant Barbie inspired cocktail recipes that you'll be able to shake up at home with your faves!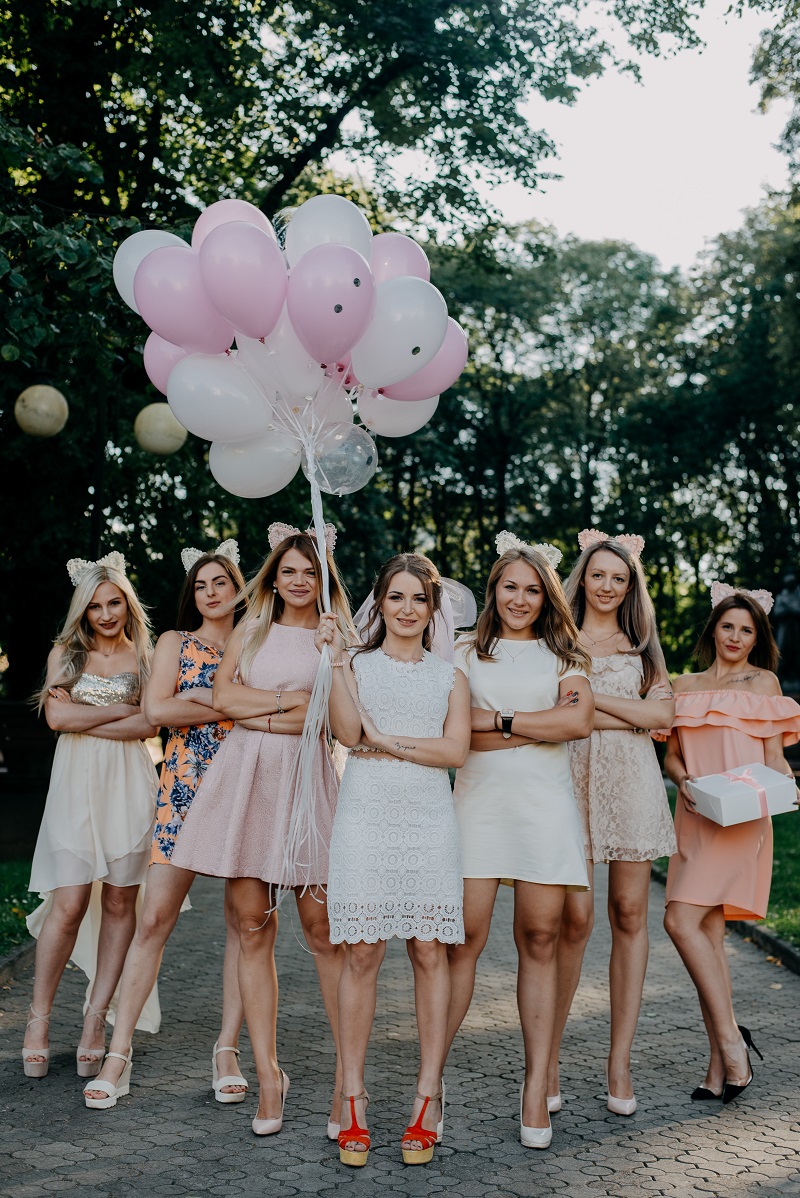 Which Activities Should I Book For A Barbie Hen Do?
If you're looking for some fun experiences that even Barbie herself would approve of for the hen party, then we can help! We've listed our top picks below - what will you choose?
Barbie Quiz
Why not host a fun Barbie trivia quiz during the hen do? The head bridesmaid can be the quizmaster, while the other members of the group battle it out for the points! Why not include a fun prize for the winner? It could either be something silly like a feather boa or something fun like a free cocktail on your night out?
Makeover
Round up your squad and opt for a Barbie themed makeover. You can opt for Barbie's pretty in pink, pristine look and go all out glam! We're talking pink lips and eyeshadow, all topped off with some beautiful faux lashes. You could even pop to the hairdressers before for a big, bouncy blow dry!
Manicure
The perfect pick me up and treat, Barbie is all about immaculate nails. So why don't you and the rest of the hens indulge with a nail pamper, that all topped off with gloriously pink polish?
Photoshoot
Now you've had the makeover, you'll want to make sure that you've got the memories to keep forever, so why not include a photoshoot? It's brilliant fun and the perfect way to capture your new Barbie look on camera!
Bottomless Brunch
All that pampering's hard work y'know, so make sure you refuel the right way with a tasty brunch with the girls. And if you're looking to go all out, then why not make it a bottomless brunch?
Cocktail Making Masterclass
Cocktail making is a classic hen party activity, but why not see if you can make some of the drinks pink in true Barbie style? Not only will you be able to learn a fab new skill up your pre-drink game, but you'll also have a brilliant time with the rest of your group and will enjoy some tasty concoctions along the way too!
Karaoke
Ready to warm up those lungs and belt out your finest version of Aqua's Barbie Girl with your pals? Karaoke is always a brilliant experience to enjoy during a hen party, and if you're nervous you won't have to perform a solo to the whole hen group. You can sing along with everyone else, do a duet or pass the mic - whatever you fancy. And the best thing of all? You'll be in your very own, sound proofed room with just your group, so it doesn't matter where you're caterwauling or singing like angels!
Lip Sync Battle
Prefer not to sing? Then how about lip sync battle where you'll learn a dance routine to a song and will mouth the lyrics for the performance of a lifetime! Obviously Barbie girl will be your song of choice here, or why not opt for something else and channel your girl power, such as The Spice Girls, Girls Aloud Cyndi Lauper, Whitney Houston or any other of your favourite female icons!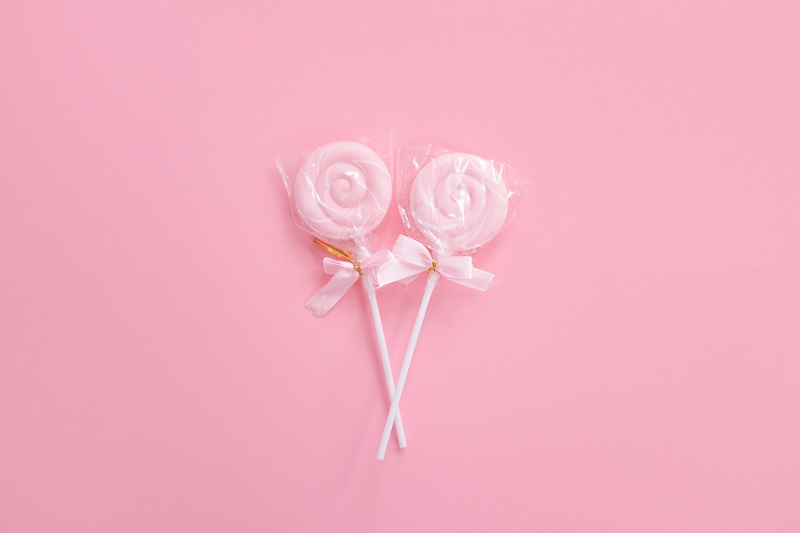 What Do I Include In a Goodie Bag For a Barbie Hen Party?
Feeling extra? Then make sure your girls leave the Barbie hen party like the absolute queens that they are, with their very own goodie bags of pink, Barbie filled joy. You can either get pink paper bags, or purchase pink tote bags which can be used again and again. There's absolutely loads of incredible pink ideas you fill them with, but here's our favourites.
- Pink cupcake or cake pop
- Plastic tiara
- Pink sweets such as Haribo hearts or giant straws
- Bottles of bubbles (actual bubbles, not alcohol!)
- Mini bottle of pink gin
- Pink lipstick
- False lashes
- Glitter tattoo
- Alka Seltzer
So there you have it - our ultimate guide to throwing an completely, unforgettable Barbie themed hen party with your favourites. Whether you're looking to celebrate here in the UK or in sunnier climbs abroad, you'll find a whole host of fantastic hen do experiences in your chosen location, so what are you waiting for? Come on Barbie, let's go party!
Barbie Hen Party FAQs
Where is the best destination to celebrate a Barbie themed hen party?
We offer a fantastic selection of top locations, both in the UK and EU, so the great news is that you can host your Barbie hen do wherever you like! If you're looking to keep things in the UK, then there's loads of glam, pink restaurants and bars where you'll be able to unleash your inner fashionista! Alternatively, if you're looking to have some fun in the sun abroad, then how about a day at the beach or at a beach club, where you live life just like Malibu Barbie, cocktail in hand!
What kind of music should we play?
Consider playing music from the 80s or 90s, as these eras were popular during the height of Barbie's popularity. You can also add some current pop hits to keep things fresh and upbeat. Create a playlist of fun and danceable songs that guests will love and that fit with the Barbie theme.
How far in advance should we plan the Barbie hen do?
You'll want to start planning the Barbie-themed hen do at least a 3-6 months in advance to ensure that you have enough time to organise all the details. Start with the guest list and send out invitations early on so that guests can RSVP and make any necessary arrangements to attend. From there, you can organise the venue, food and drink, and any activities that you want to include