Summer Themes We're Loving In London This Year
London is the perfect place to host a private summer party; this city is just so vast and there's tons of incredible venues where you'll be able to spend an afternoon or evening enjoying the warmer weather and feeling the sun on your skin. But if you're looking for an event that promises to truly stand out this year, then why not consider one of our listed venue's fantastic summer themes? You'll feel as though you've been transported away from the busy hustle and bustle of the city and transported to a different world, where you'll be able to sit back, relax and enjoy an ice-cold drink (or two!).
We've rounded up some of our favourite summer party ideas that are available in London for 2019 and we know you'll love them too! From a prohibition themed evening to summer beach bar, these themed events are perfect for groups of corporates looking to escape the stuffy workplace! Our venue's offered summer parties are also ideal for groups of friends who meet the minimum numbers and are looking to celebrate in the sun!
Hawaiian Breeze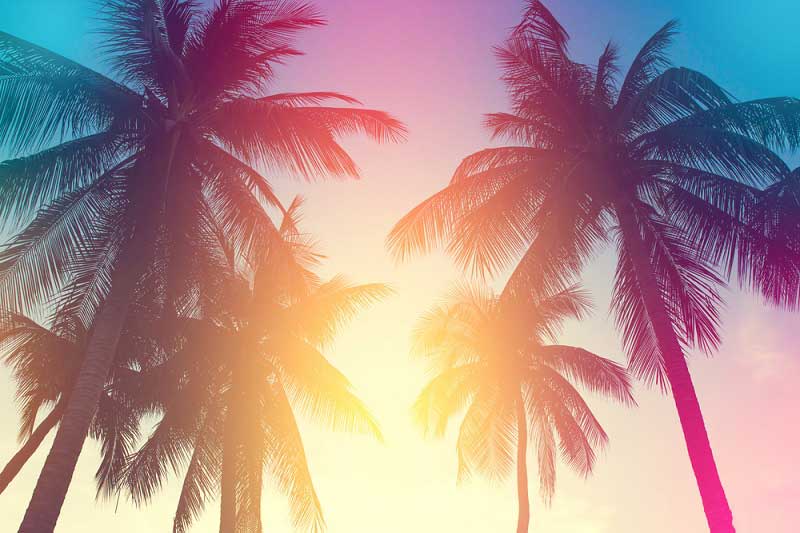 Aloha! Welcome to Hawaii (If Hawaii came to London that is). Situated at a top hotel venue in central London, you and your group will be treated to an event that's filled with tropical extravagance! You'll enjoy private use of the venue's outside garden area, which will be transformed into a stunning Hawaiian Breeze themed celebration.
Things get started with a delicious Pina Colada on arrival which will really get you into the party spirit. Indulge your senses in a mouth-watering Hawaiian BBQ buffet and admire the tropical theming, before trying your hand on the authentic coconut shy! A cash bar facility will be available at the venue to keep guests topped up with all their favourite drinks.
Prices start from £25.00 excluding VAT per person
Carnival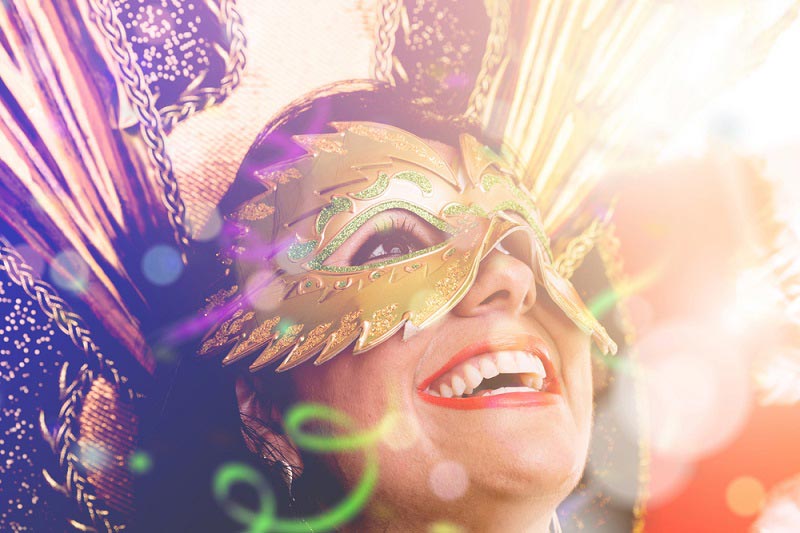 Enjoy all the vibrancy and colour that this fantastic Carnival themed event has to offer this summer in London! You'll make your way to a popular hotel venue in the stylish Kensington High Street area, where you'll be welcomed by the friendly staff and directed to the garden area where your private party will be held.
The garden will be transformed into a spectacular carnival scene, where you and your group will be able to celebrate in style for the afternoon or evening! The event begins with a showstopping glass of Rum Punch to set the mood. Relax as you sip upon your welcome drink and take in the brilliant sights of the Caribbean style décor, before seeing how low you can go with the party's 'Limbo Rocking' game. You'll also find a Caribbean BBQ on offer here, along with a cash bar, so guests will be able to top up their drinks during the event.
Prices start from £25.00 excluding VAT per person
English Summer Party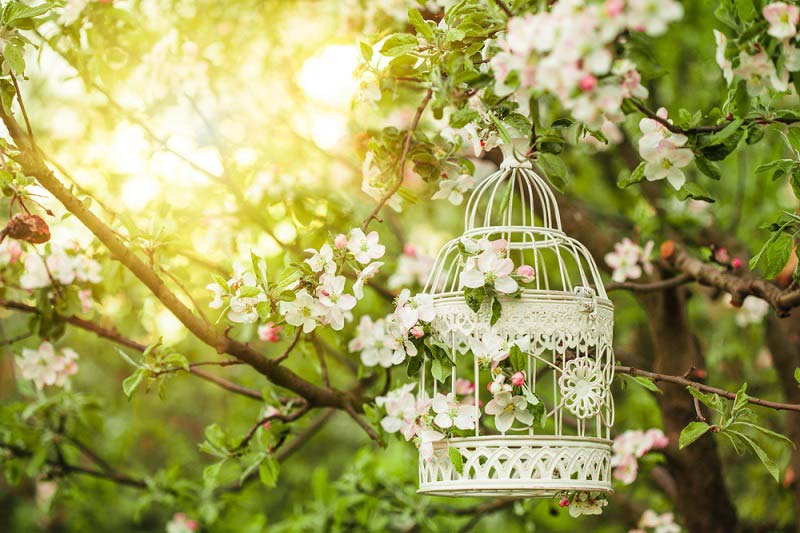 For something a little more traditional this year, you'll love this English summer party theme. Think Bake Off style bunting that's teamed with a chilled glass of Pimm's on arrival and private hire of the venue's fabulous garden area and you'll have everything you need to relax and unwind. Although we haven't mentioned about the food yet, so let us talk you through that. You and your guests will be treated to a sumptuous selection of tasty canapes which will be sure to tantalise your taste buds. After the canapes, everyone will be able to get stuck into a serving of strawberries and cream – in true British style!
This fun party package also includes giant garden games for guests to enjoy – why not test your skill and accuracy against your friends and colleagues with a game of giant 'Jenga'? A cash bar will also be available during the evening so that everyone can keep their drinks topped up and that carefree summer party vibe flowing nicely!
Prices start from £25.00 excluding VAT per person
1920's Embargo Theme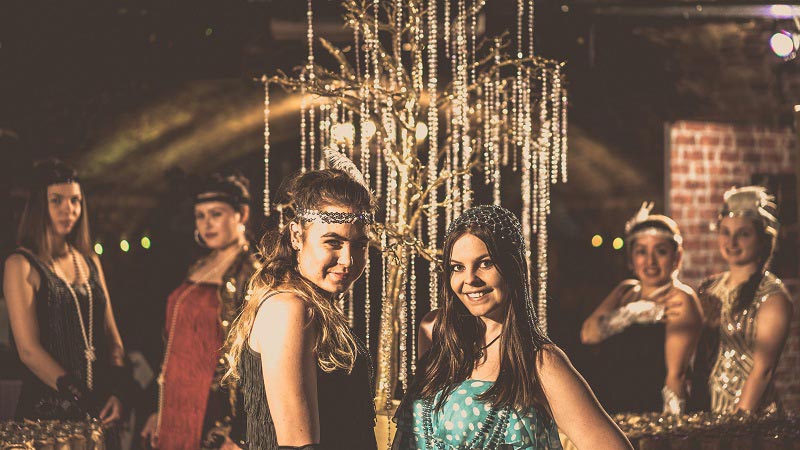 Get ready to check the coast is clear and look both ways before entering the secret door behind this faux bakery in London! This fantastic venue in the city's St Katharine Docks is this year offering corporates and other groups the opportunity to discover the intriguing world of prohibition with this 1920's Embargo Themed party!
As you make your way down the stairs, you'll be transported back in time to the fabulous 1920's, where an evening of fun and vintage glamour awaits! Enjoy a gin cocktail reception on arrival, before getting stuck into a selection of tasty finger food and wine. As for entertainment, you'll love the performances from the jazz band and acrobats, before trying your luck at the casino table. A DJ will take you through into the later hours with a brilliant disco, bringing you all the best in party music! Make your summer celebration one that you'll never forget with this incredible themed Embargo event!
Prices start from £60.00 excluding VAT per person
Summer Beach Bar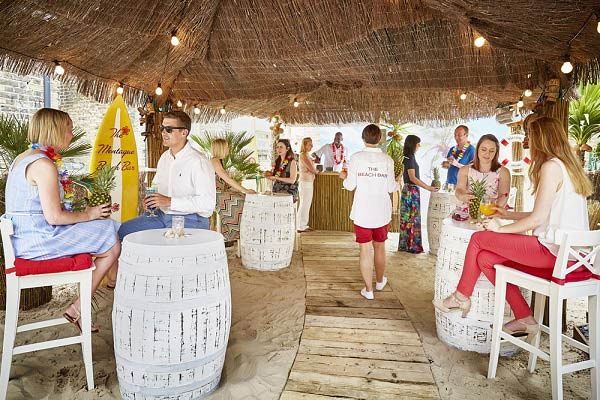 It's time to celebrate the summer with a fantastic Beach Bar party! Make your way to this excellent venue in Bloomsbury, central London, where you and your group will be able to enjoy all the thrills of a summer beach bar, right here in the city!
You'll be given a floral leis to get you in the mood and you'll experience a party atmosphere boasting real sand, a thatched roof and tropical cocktails – you'll feel thousands of miles from those four walls of your office. Your group will enjoy exclusive hire of this fantastic event space and will have access to the summer beach bar in addition to the conservatory and the cigar terrace depending on group size.
Everyone will enjoy a cocktail out of a genuine coconut, before tucking into some mouth-watering finger food which features a tasty array of meat, fish and vegetarian options that everyone will love! With this all inclusive package, priced at just £82.50 per person excluding VAT, guests will also be able to enjoy unlimited drinks for three hours.
Various other packages are available including a food only package and a Deluxe VIP beach bar package if you're looking to go all out!
Why not bring some sunny vibes into the metropolitan jungle of London this year and give your team a real treat that they won't forget?
Prices start from £41.67 excluding VAT per person
Why not take a browse of Fizzbox's top summer events and prepare to experience the ultimate summer party this year?