A fun session of escape room team building is hard to beat. Whether you've already tried this experience out for yourself or have never even heard of an escape game, read on to find out why this is one of the most popular and rewarding activities for teams.
How Do Team Escape Games Work?
If you're wondering how team building escape rooms work, let us break it down for you: Your team will enter a room that's jam-packed with clues, codes, riddles and puzzles. They'll have to hunt for these and solve them together in order to get out. Depending on the size of your team, they can all take on one room together or they can be split up across several rooms to compete against each other. But before you think escape games sound easy, remember it's not quite that easy because they'll only have around 60 minutes to solve every puzzle and complete every task which is sure to ramp up the pressure inside the room. Will your team be able to keep their cool?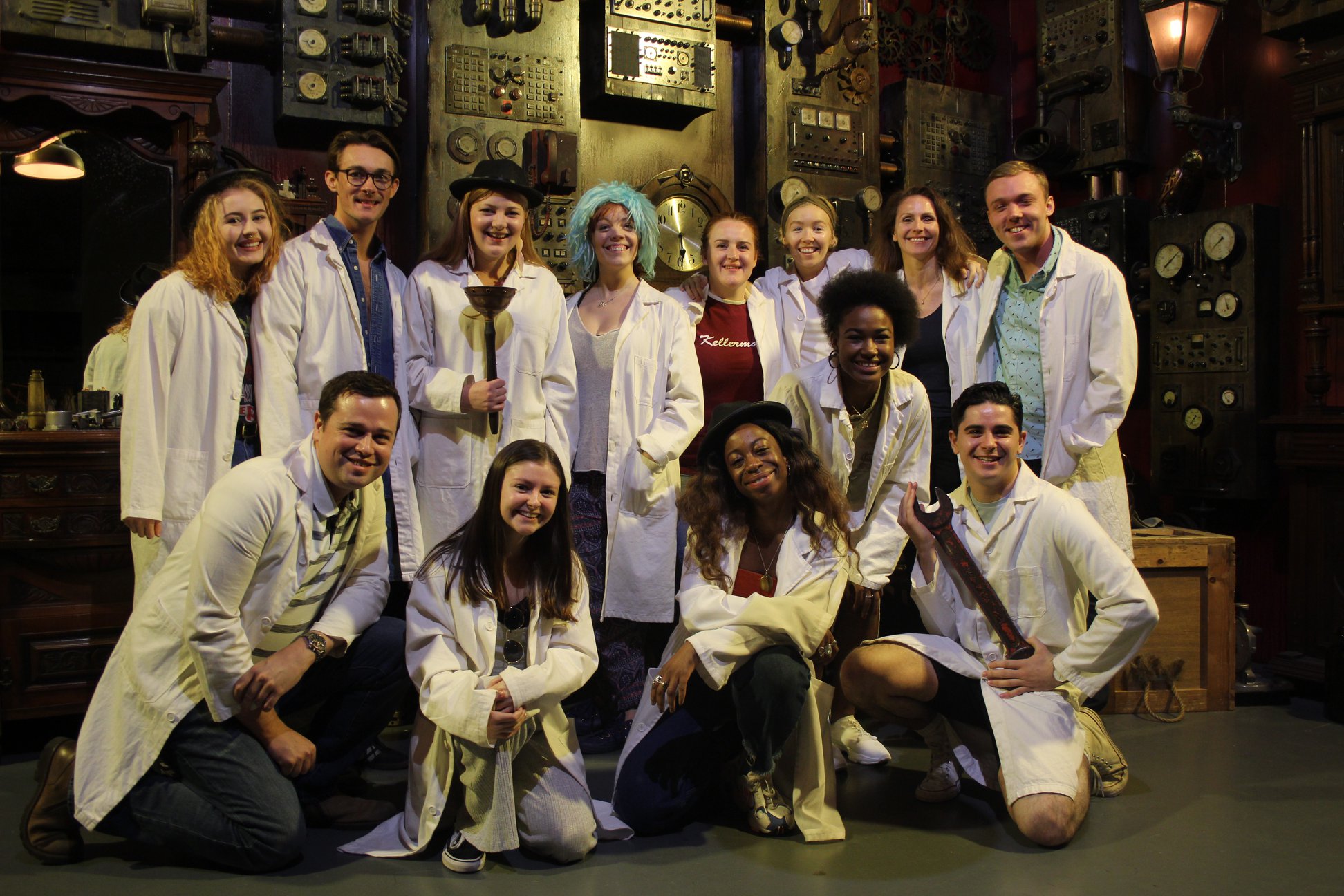 Are Escape Rooms Good For Team Building?
Yes, it's almost like these interactive games were made for team building. Imagine mixing together the fun of boardgames, treasure hunts and TV shows like The Crystal Maze and you've got some idea of what to expect. This exciting escape challenge provides a great treat for your team and encourages them to communicate and bond as they work together to pit their wits against a range of physical and mental obstacles.
You're sure to notice different skills in your team as they get to work, maybe someone will show skills you hadn't even recognised before like being a good leader, problem solver or peacemaker. More heads are always better than one when it comes to escape rooms so they'll need to display excellent teamwork if they want to come out victorious, something they're sure to bring back to the workplace after this activity. Trust us, they'll feel a massive sense of achievement if they manage to beat the room and leave with smiles on their faces.
What Team Building Objectives Will An Escape Room Fulfil?
Wondering what your company will get from an escape room team building session? Let us break it down for you:
1. Break the ice
2. Improve communication
3. Promote teamwork
4. Encourage bonding and trust
5. Identify strengths and weaknesses
6. Reward your team's hard work
7. Help to celebrate milestones in the business
8. Boost team morale
9. Create a level playing field
10. Overcome challenges
Team Escape Room Do's and Don'ts
Pass these top tips on to your team to help them succeed:
DO work as team – Everyone has different strengths so make sure to use them as they'll help you escape.
DO communicate – Make sure everyone is listened to. It should be a fun, safe space for everyone to contributes ideas.
DO get involved – Don those thinking caps and see which clues can be cracked.
DO have fun – Just get stuck in and don't take this activity too seriously.
DON'T use your mobile phone to cheat – That spoils the fun! Keep them in your pockets or bag at all times.
DON'T give up – Encourage your team to persevere at keep digging for clues.
DON'T boss people around – It's great to see people's leadership skills come out but make sure no one's barking orders. You're all part of the same team.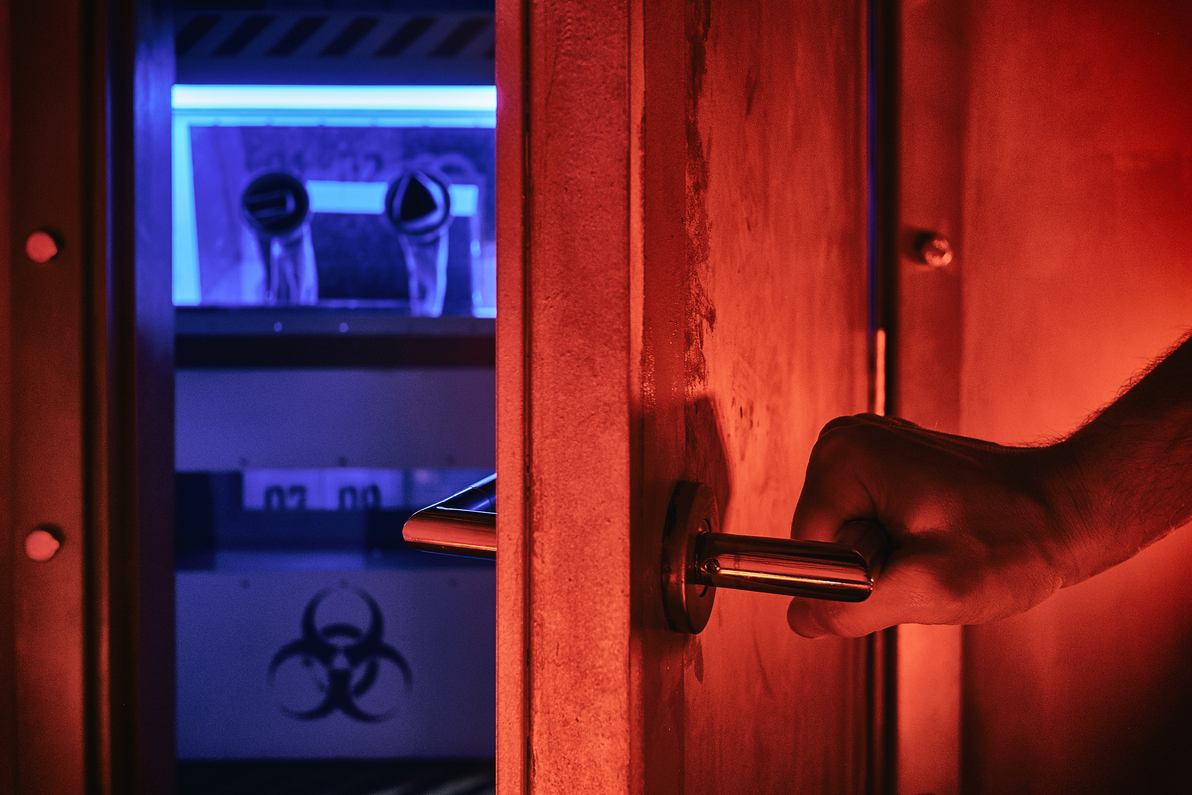 The Best Escape Rooms for Team Building
If you fancy a bit of escape room team building in Brighton, Pier Pressure gives visitors four themed rooms to choose from. In 1990's themed Raver Quest, your team will be tasked with solving the disappearances of local ravers on nights out. Loot the Lanes see them break into a jewellery store to steal a diamond of enormous value. Pavilion Perplex challenges them to stop a local landmark from being demolished and Modrophenia sees your team become a Mod gang who must solve the mystery surrounding a friend's death. Whether you're from Brighton or visiting for the day, you can learn more about the city's golden eras with these themed puzzles and games.
This team escape room in Leeds will get everyone's minds boggling with mysteries and puzzles to solve and codes to crack. You can choose from a range of immersive themed rooms from American Die-ner where they'll try to defuse a bomb to Kiss of Death where they'll solve a sinister mystery at a hospital, from Hotel Heist to where they'll try to uncover the truth about a jewellery theft to The Lion, The Witch and The Wardrobe that takes inspiration from the famous children's books and films. Your team will have one hour on the clock to beat the room and make their escape, but we promise that every tick tock of the clock will add to the mounting pressure. You'll also find another branch of Locked in Games in York.
Get everyone's hearts pounding with one of the most exhilarating team escape rooms in Manchester. Choose from five exciting experiences, The University of Magic, Espionage, Virginia House, The Prison and Gem runner, each with different themes and goals. Your team could be trying to catch a notorious serial killer or trying to see if they've got what it takes to pull off a jewellery heist, trying to break of prison or living out their Harry Potter dreams by becoming a wizard. The time your group has to escape in depends on the difficulty of the room, varying from 60-75 minutes. It's not long so encourage everyone to bring their A-game if they want to get out before the clock ticks its last tock.
How do you think your team would fare if they were transported to play out their very own horror movie scene? This horror escape room for teams in Bristol sees them kidnapped and taken prisoner by a terrifying serial killer. They'll be locked underground in a seriously spooky 19th century prison cell in the depths of Bristol's Old Crown Courts. And did we mention, they'll be in the dark? Everyone will need to keep their cool and work as a team to get out without letting the pressure get to them. The atmosphere will be tense and dramatic as they attempt to solve all the puzzles in the strict timeframe. Do you reckon your group's up to this nerve-shredding challenge?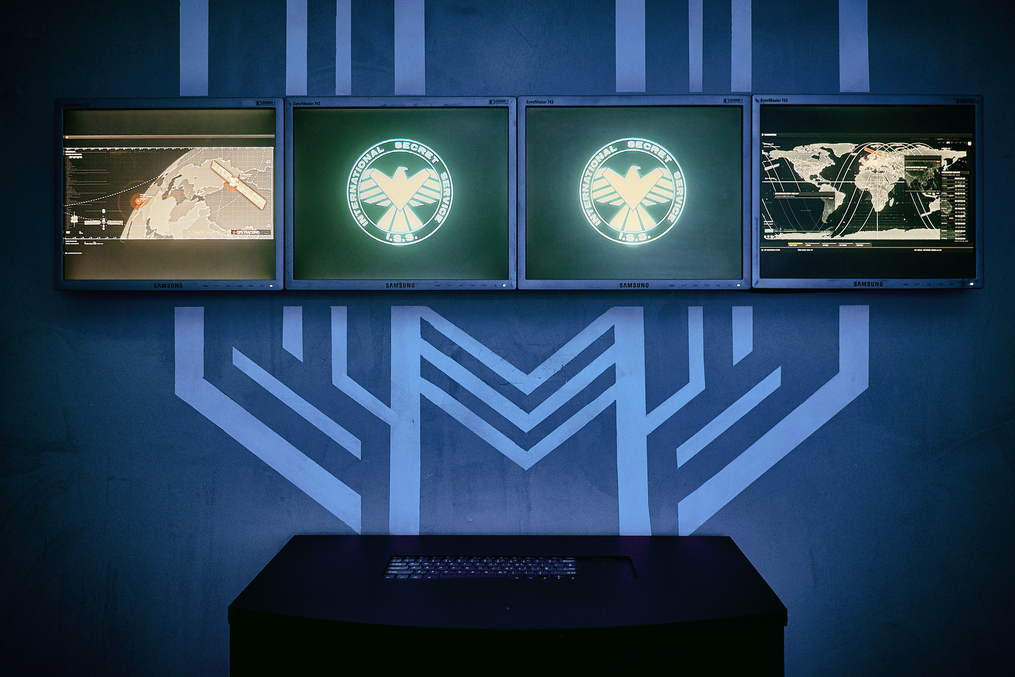 If you think your team would enjoy the challenge of sinking their teeth into complex narratives and super realistic sets and props as they get their grey matter tickled, AIM Escape Rooms in London is the place to send them. There are a number of immersive rooms to choose from here where they'll have just 60 minutes to make their escape. Test their nerve with Patient Zero 2150 where they'll take on a scary alternate reality with zombies or enter the Psychopath's Den where they'll solve puzzles and try to avoid being captured by something creepy lurking in the shadows. These rooms might not be for the fainthearted but they're a brilliant way to encourage bonding and help your team make memories together.
Gather your team and head to Islington to take on not one but two team building escape rooms. The first room is The Runner. Your team will awaken not knowing who or where they are with clues being hidden around the room. They'll need to hunt for them and crack a bunch of codes before discovering the truth, but they will have to keep their wits about them as something terrible is crawling their way! The second escape game is equally exciting. Bamboozled sees your group play a mysterious boardgame that transports them into an unfamiliar jungle world. If they don't complete the game in one hour, they could get stuck here forever and, unfortunately, Robin Williams or The Rock won't be there to save them!
This team escape game in the heart of Cardiff's city centre throws your team straight into the fun with mind boggling, immersive challenges. Icebreaker sees them put on the world's most notorious ship, the Titanic, where they must race through a series of rooms and puzzles to beat Rose and Jack to the top deck. Pirates of the Bay transports your group to a tropical island where they'll be held captive by a terrifying, bloodthirsty pirate. Will they be able to find the clues and solve the brain teasers to escape his clutches in time? In Fall, your team will have to get in touch with their past and future selves in the year 2025 and the 1950s to escape to freedom and shoot some aliens along the way after a nuclear fallout.
Try out this exciting escape game for teams in Newcastle where a friendly host will guide your group through a maze where their mental and physical abilities will be thoroughly tested. The more games they win, the more clues they'll have to help them escape in final room in a nail-biting 30 minutes. Immersive games include King Tut's Tomb where your team will have to raid the room to find his treasure and Dr Fitzakerley's Dungeon where they'll have to work together to stop an evil scientist unleashing his collection of fearsome monsters. Take inspiration from the name of these escape rooms and make sure your team 'never give up' if they want to beat this challenge.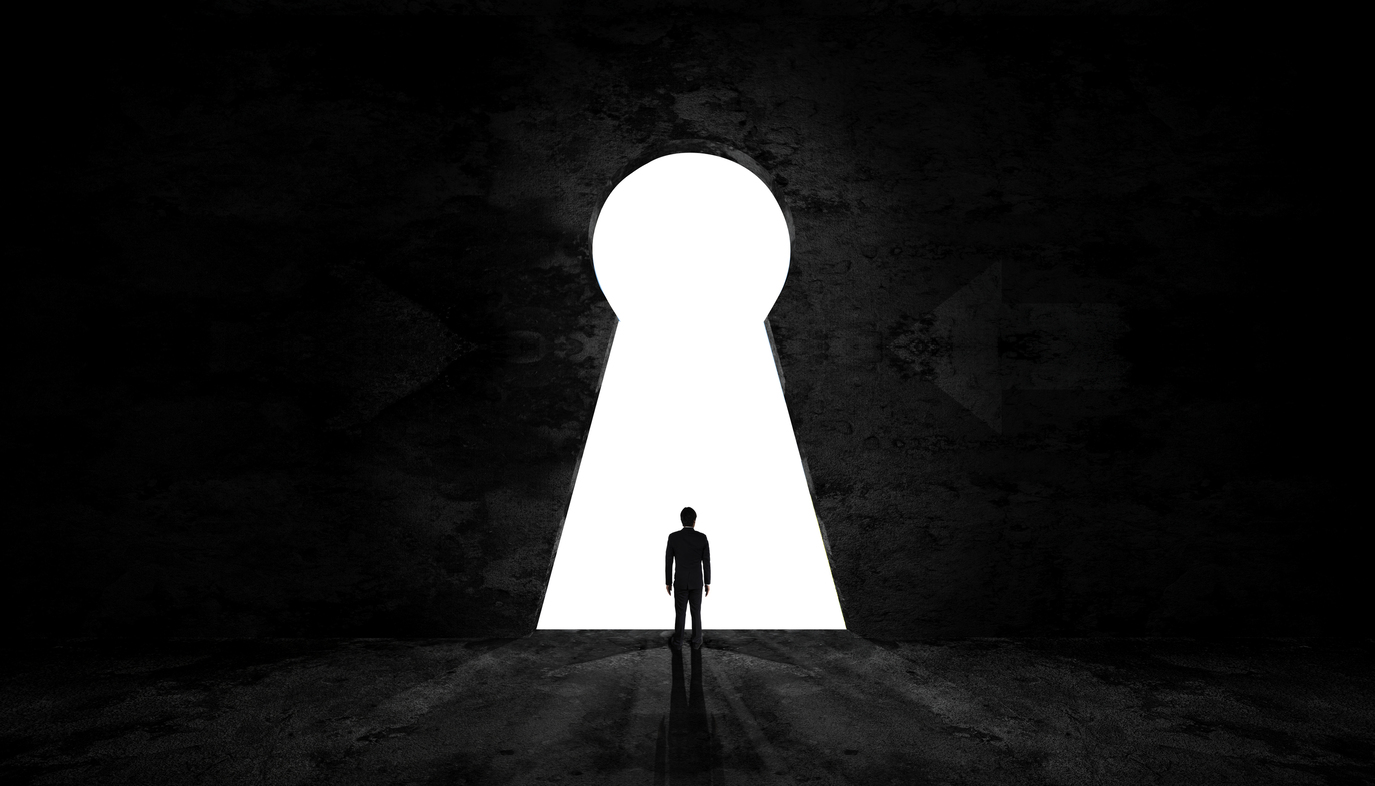 Heading back to sunny Brighton, this team building escape room takes place at Presuming Ed's where you'll find one of the city's oldest bank vaults and your team are going to be given the chance to rob it! They'll be given balaclavas to wear and 40 minutes on the clock as they get to work solving puzzles, cracking codes and eventually breaking into the safe. But they better be quick because the police are on their way! A bonus of this escape room is that it takes place at a bar and café so you can treat your team to a quick drink or bite to eat before or after their game.
We all know that staying in is the new going out. If you fancy getting your team together online for a fun team building escape room, this virtual one from Onigo is a real group pleaser! Your team will have their own gamemaster host who'll explain how to play and split them into smaller groups to go head to head. Then they'll then have just one hour to solve puzzles and crack clues as well as finding and using household items. The fastest team to escape wins. There are two rooms to choose from; The Riddle of the Dragon gets them to embark on an epic quest to discover a dragon's secret name and The Atlantean Chest sees them attempt to recover mysterious treasure.
Plan your Escape Room Team Building Session Today
Check out our full range of team building escape room ideas today. With escape games available in the UK and Europe, there's bound to be something your whole team will love, and you'll reap the benefits when they're all back in the workplace. It's safe to say that dull team building day outs are a thing of the past and, trust us, your staff will thank you for it.