Imagine entering the set of a horror movie but you can't hide behind your pillow this time! With your friends, family or even workmates by your side, it's time to show everyone what you're made of. For a paranormal party you'll never forget, check out our top 10 list of the UK's best Halloween activities and attractions that'll scare the living daylights out of you!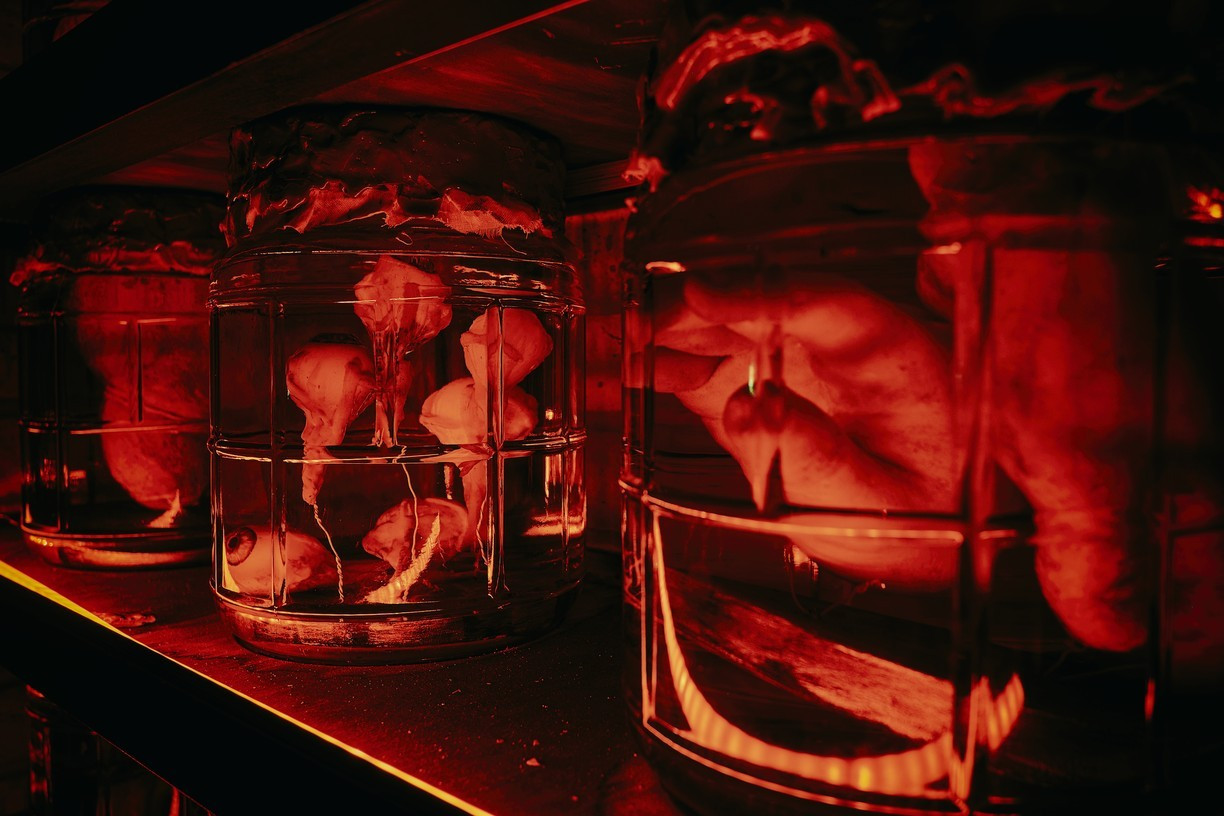 Head to AIM Escape Rooms in London's East End for this totally terrifying experience. Feel your hearts thumping as the door of this immersive horror escape game slams shut. Inside the room, you'll see a crematorium, blood-stained walls and gore-covered instruments of torture. And you're pretty sure there's someone or something lurking in the shadows! Every nerve-shredded minute is counted down on the clock and you'll only have 60 of them to make your escape. The only way to do this is by solving brainteasers and puzzles within the time limit. Try to keep your cool and work together to crack the codes if you want to get out of this escape room with your lives!
2. Jack the Ripper Walk of Terror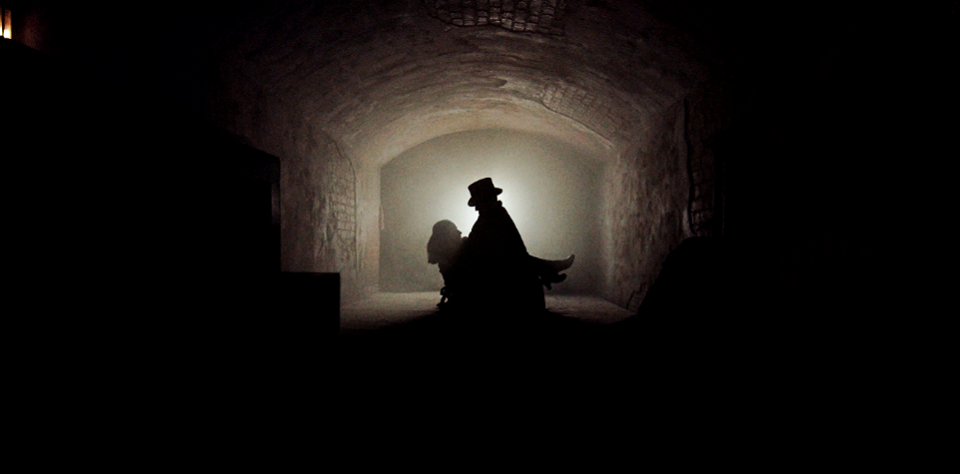 This chilling Halloween activity is a realistic recreation of the famous murders, complete with loads of thrills, jumps and scares that'll have you nervously giggling before you let out an ear-piercing scream! It's the year 1888 and you're plonked right in the middle of the Jack the Ripper murders. All your senses are heightened as you walk in Jack's evil footsteps and listen to chilling stories as you explore realistic sets and meet a range of unsavoury characters, played by talented actors who really bring this immersive and eerie experience to life. If you're looking for Halloween activities in Brighton, you'll be raving about this Walk of Terror for ages after.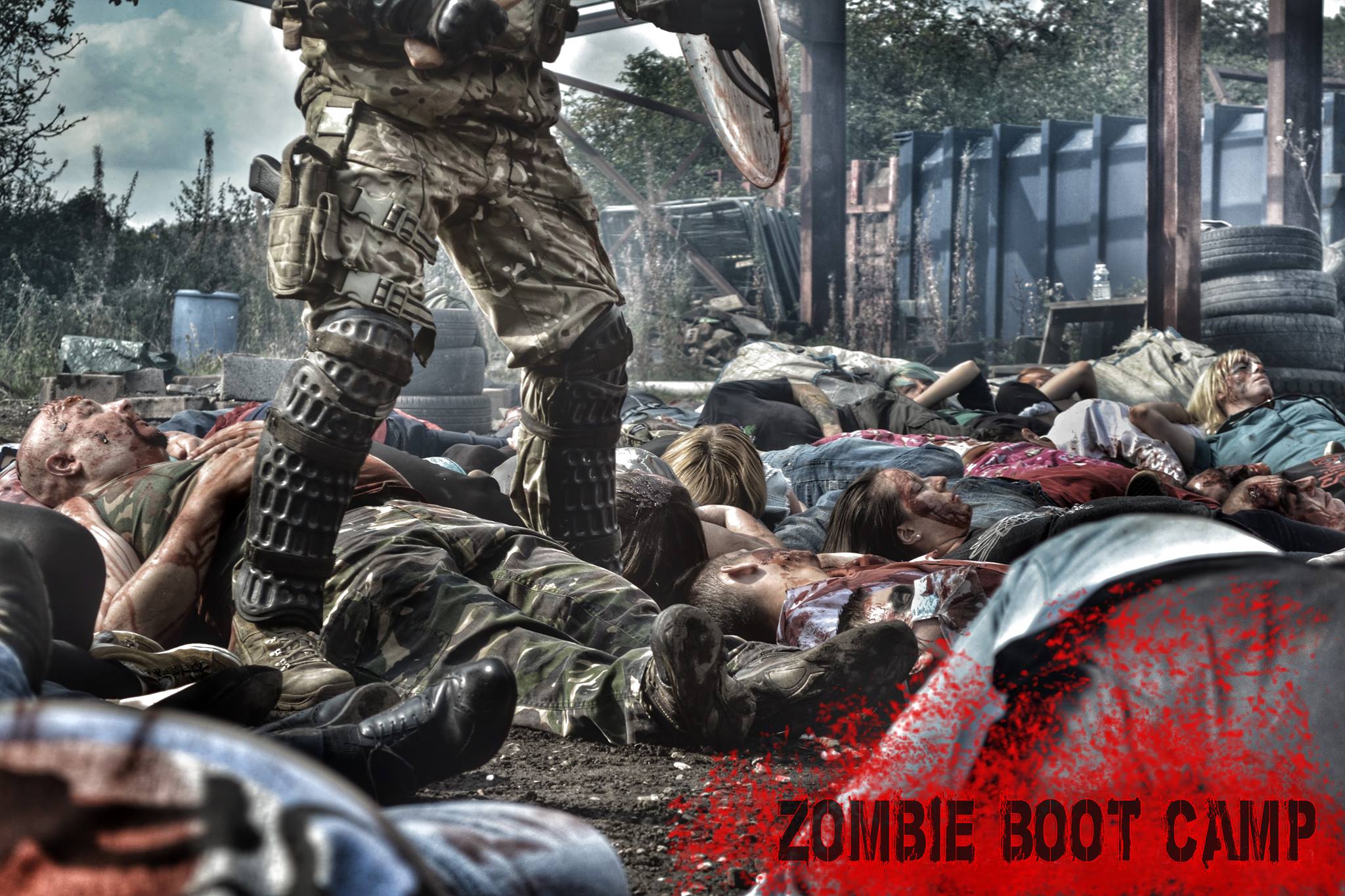 Fans of The Walking Dead will love this immersive three-hour experience that transports you to an abandoned research facility in a post-apocalyptic world. Your group are the only survivors…or are you? You soon see that hordes of flesh-hungry zombies are coming your way! Don't worry, military-trained instructors will show you how to survive, teaching you how to fight your enemies up close and personal at this Zombie Bootcamp in Birmingham. You're going to need nerves of steel as you come face to face with the undead! Aim your realistic imitation firearms and shoot at their heads or torsos to kill them. If you miss them or hit their limbs, they'll just keep coming for you!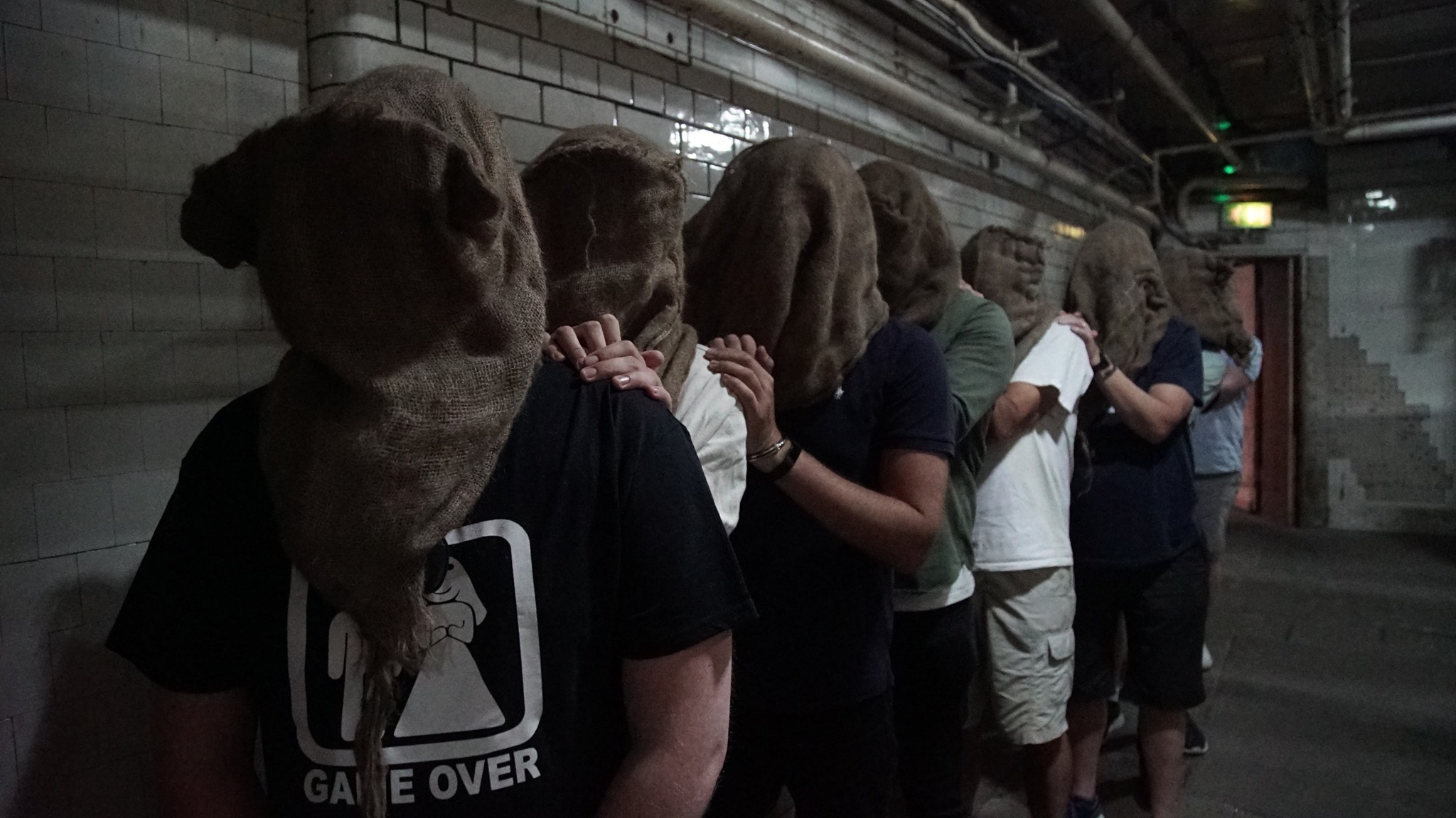 This horror escape room has been described as The Crystal Maze meets The Texas Chainsaw Massacre, so you know you're in for a terrifying treat! Your group will be kidnapped by a sadistic serial killer who'll trap you in a 19th century prison cell in the depths of Bristol's Old Crown Courts. You need to work as a team and try to keep calm under pressure to figure out how to free yourselves. It's very dark in the cell with plenty of jumps, scares and tense moments that'll make this experience a really memorable one. With just one hour on the ticking clock, will you be able to solve the puzzles and escape before the killer returns?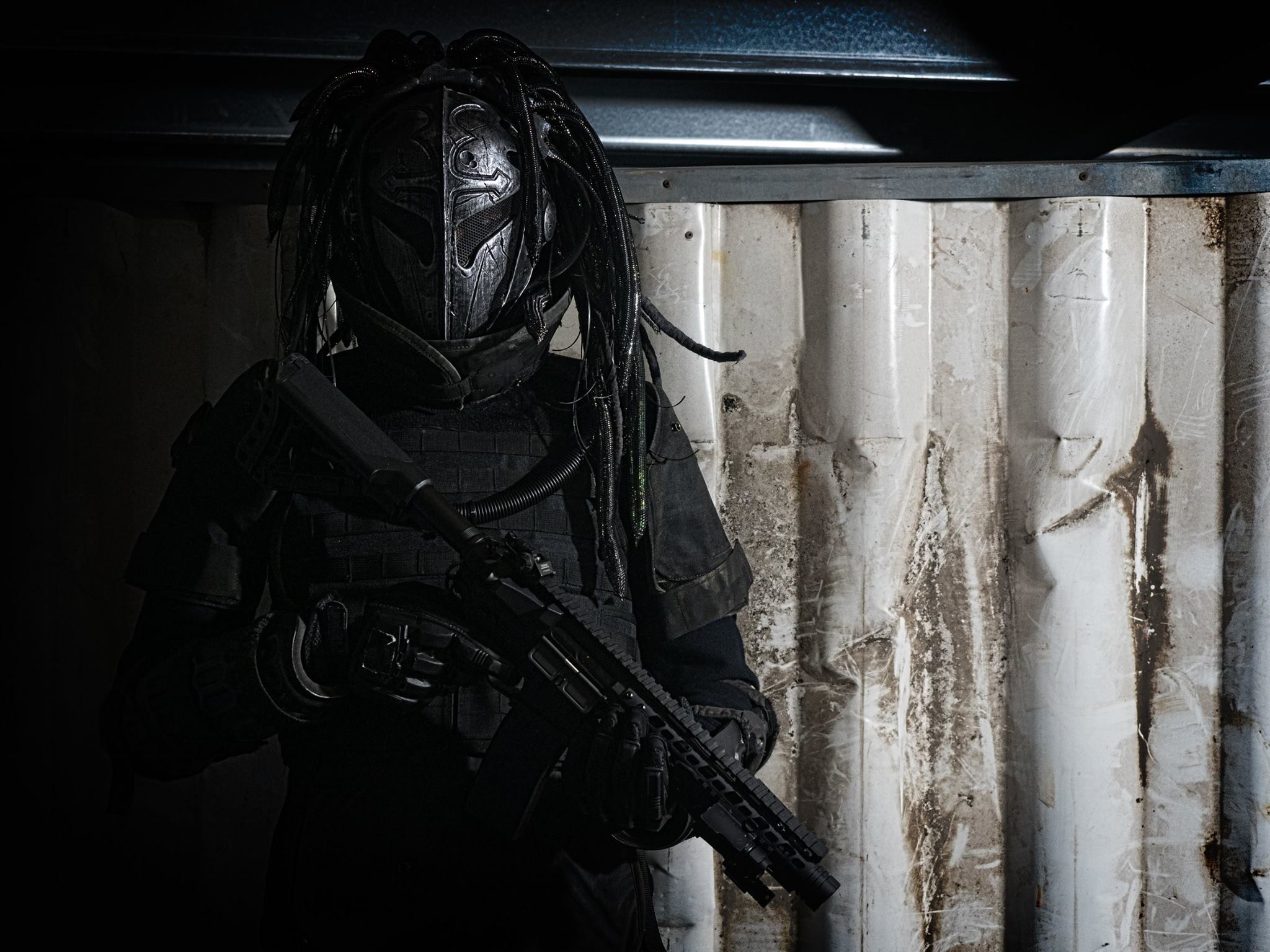 Sci-fi lovers will be in their element with this frightening close encounter! This immersive experience places you on a 33,000 square foot supply vessel that's under attack from blood-thirsty aliens. You'll be armed with a range of weapons to defend yourselves and be led by military instructors as you move from compartment to compartment, climbing barricades to rescue survivors. Anyone left behind will become alien chow, so you better be quick! Your group will have two hours to crawl, shoot and save people, surrounded by movie-quality special effects and sounds that are bound to freak you out! They say that in space no one can hear you scream but the Alien Experience in Birmingham will really put that saying to the test!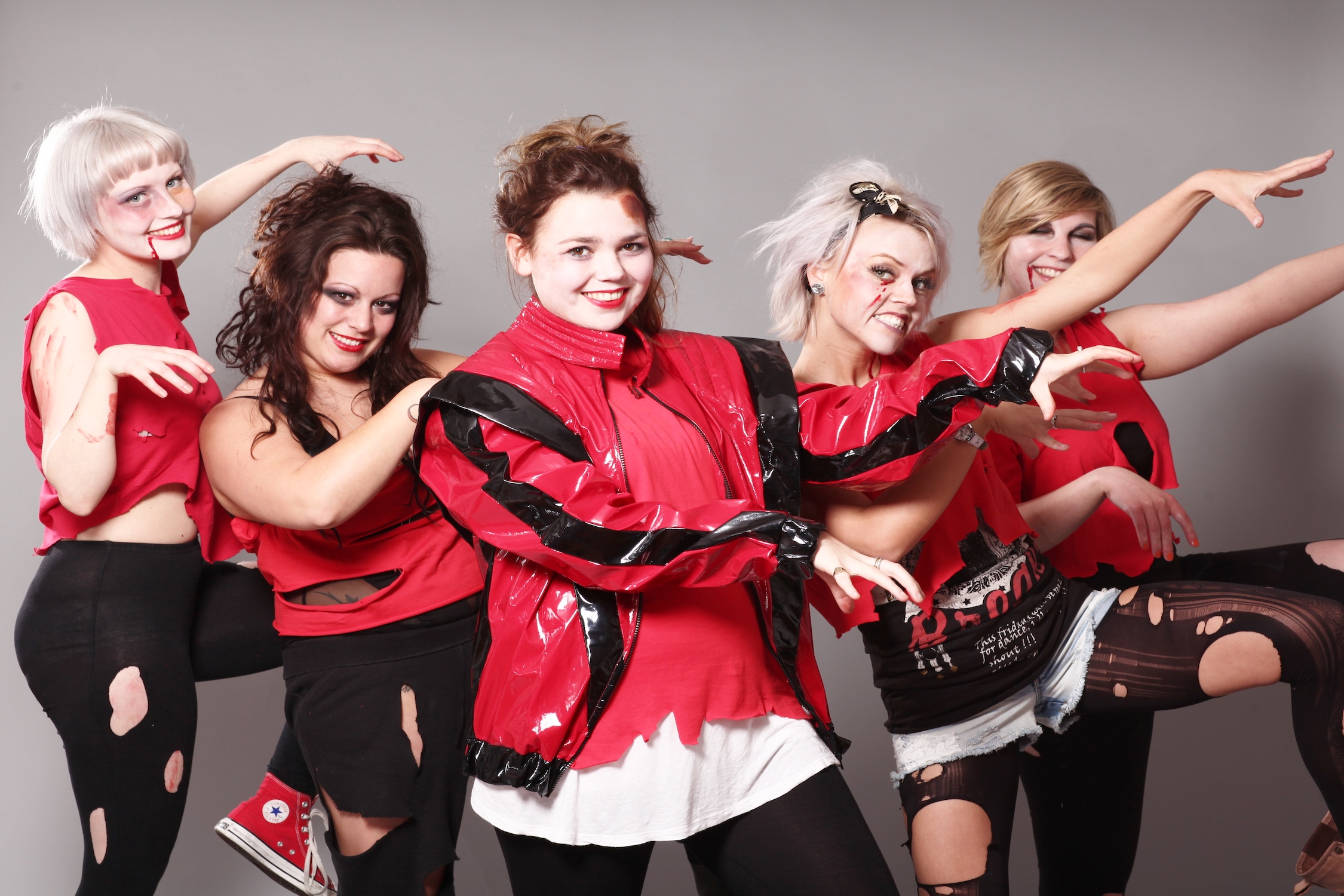 Darkness falls across the land. The midnight hour is close at hand. Creatures crawl in search of blood to terrorize your neighbourhood! Can you imagine a Halloween night out without hearing this song? Up your dancefloor game and learn the iconic moves to Thriller, bound to help you release your inner zombie. This fun session is led by a professional dance tutor who'll teach you the easy to pick up steps that'll then be incorporated into this famous routine that you'll perform as a gruesome group at the end. So, don that fancy dress and get those arms up in the air 'cause this is thriller, thriller night!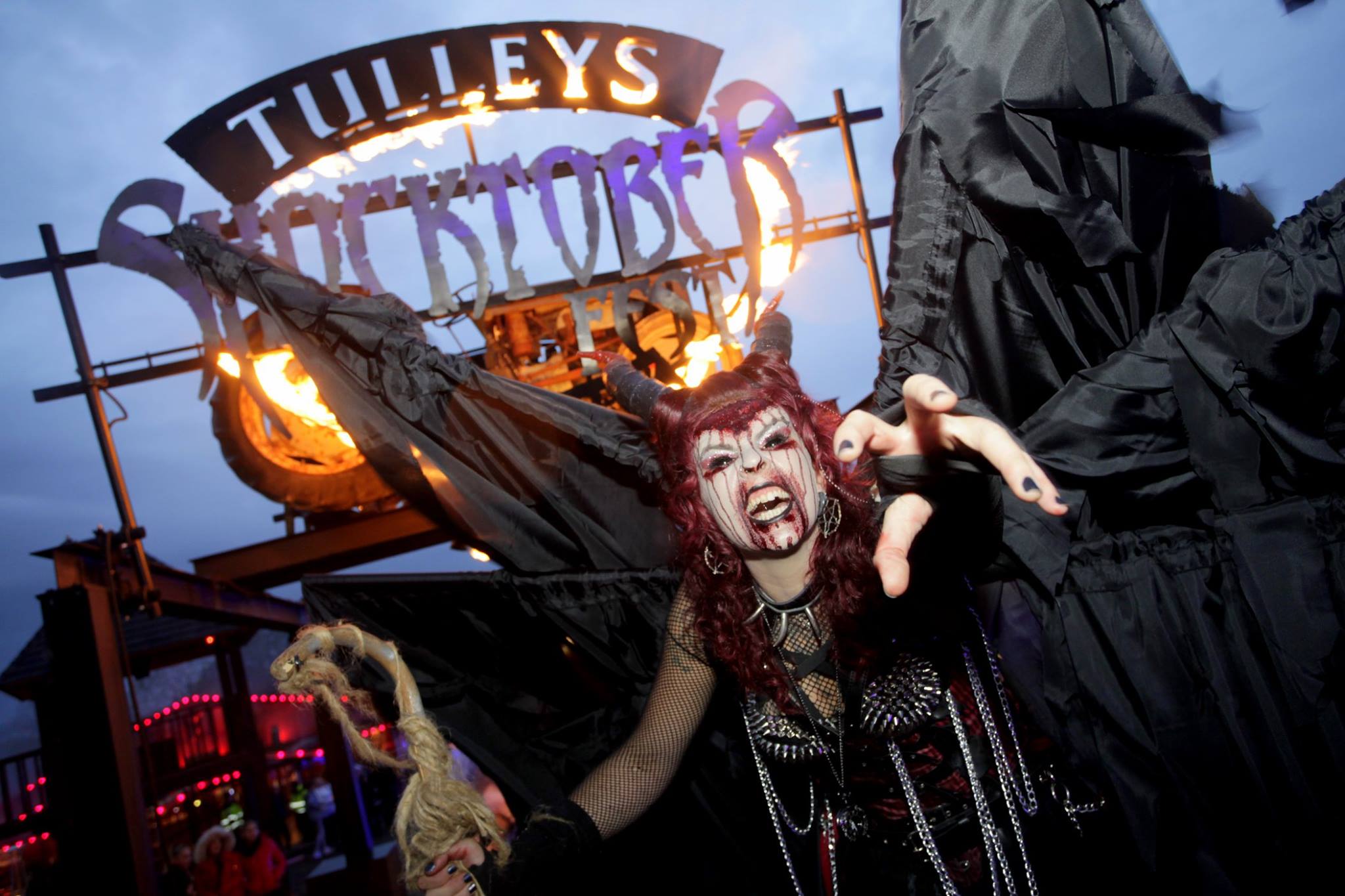 It's no surprise that this annual extravaganza has repeatedly won the title of the UK's no.1 Halloween attraction. Tulleys Shocktober Fest takes place in Crawley (West Sussex) and takes pleasure in terrifying visitors year after year with a massive range of scary Halloween activities and attractions. Each experience is a walk or ride, featuring talented actors who'll take you through an immersive, nail-biting adventure with special effects, animatronics and loads of jumps that'll scare the pants off you! Attractions include Twisted Clowns, The Chop Shop Garage, The Wreckening, The Village Coven of 13 and more. You can also expect street theatre acts, rides, games, live music and fireworks.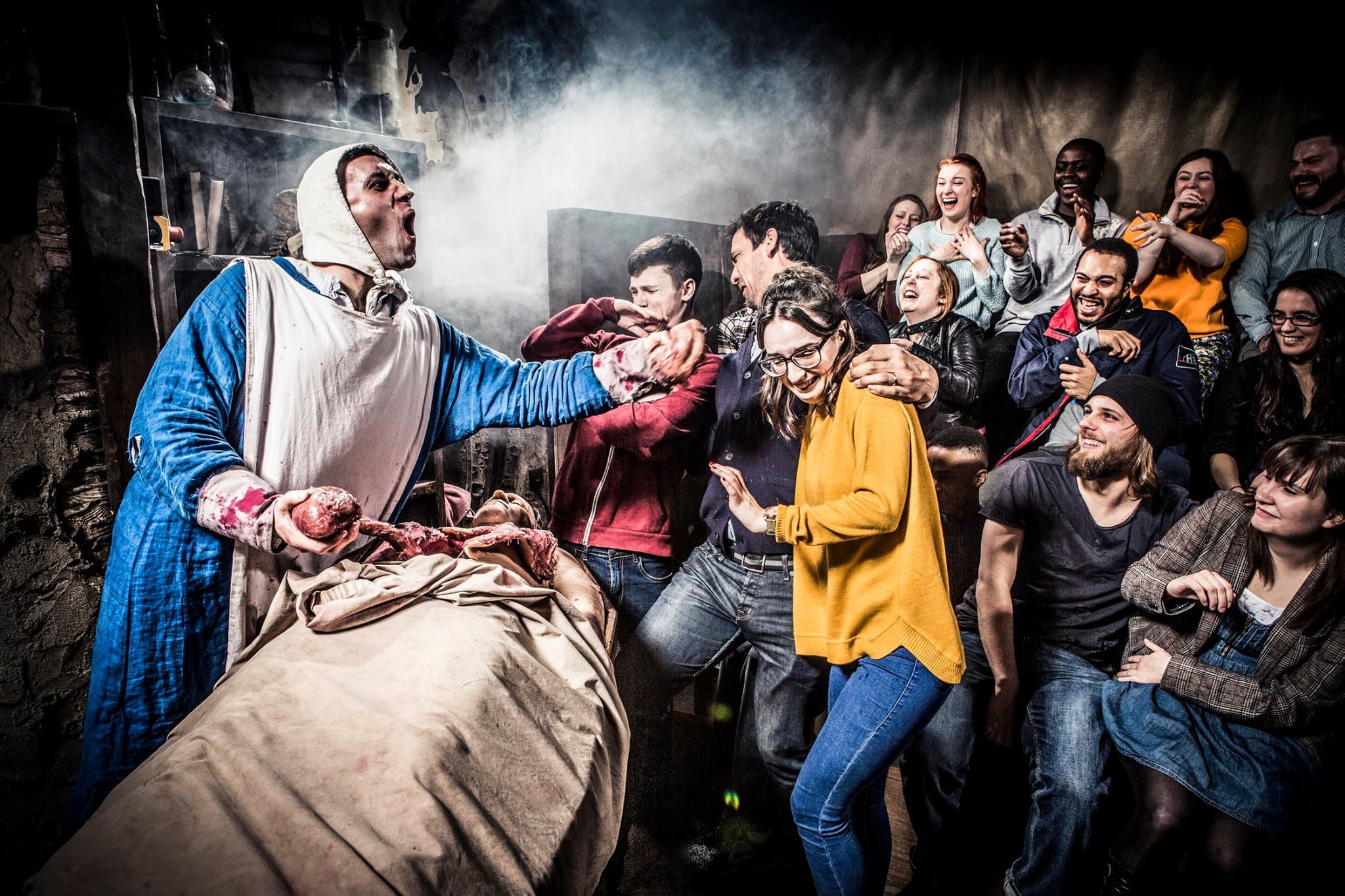 Warwick Castle comes alive every October-November with fearsome Halloween activities. Dead of the Knight is a terrifying scare maze that sees an army of the dead rise and travel through the depths of the castle. You can even join the crew of the Paranormal Encounters TV show as their record a special episode about the ghosts that haunt this historic landmark. Are you brave enough to enter the Castle Dungeon? Watch as Warwick Castle's gruesome and blood-soaked history is brought to life with live actors and special effects. There are also loads of family-friendly Halloween activities including ghost hunts and a birds of prey display plus other entertainment and games.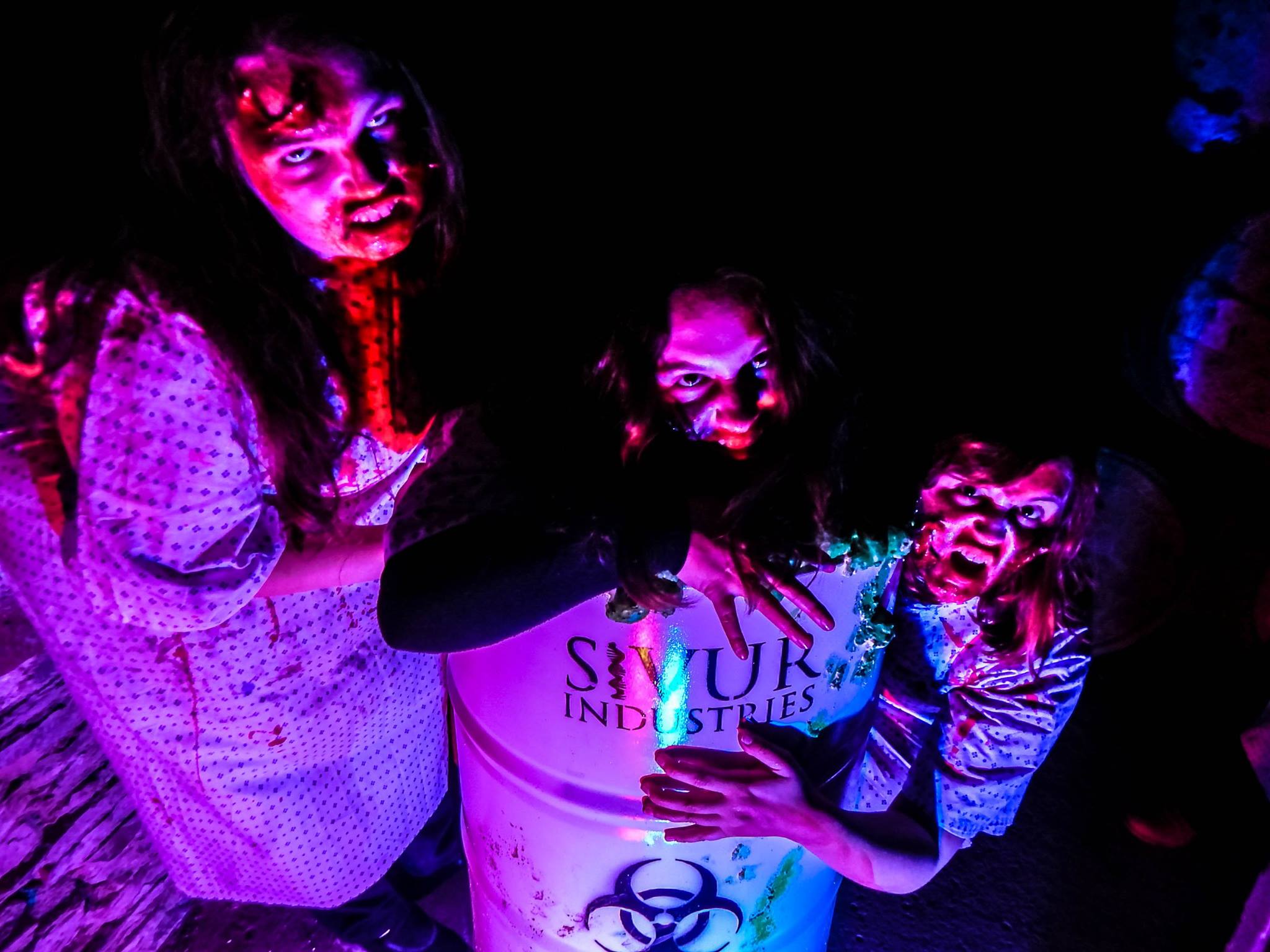 Head to this Victorian silver mine in Aberystwyth to experience five petrifying, live action, horror attractions including The Watchers, Retribution, Summoning, The Unknown and Relic. Realistic actors bring your nightmares to life, making you jump and scream as they take on a range of guises from demons to flesh-eating monsters. We hear they're dying to meet you! As well as horror movie-worthy sets, you can also expect Halloween-themed live entertainment plus food and drink stalls, making it a great day out. If all that sounds good, come and show us that you've got what it takes to brave Terror Mountain.
10. Shiverpool Historic Ghost Walks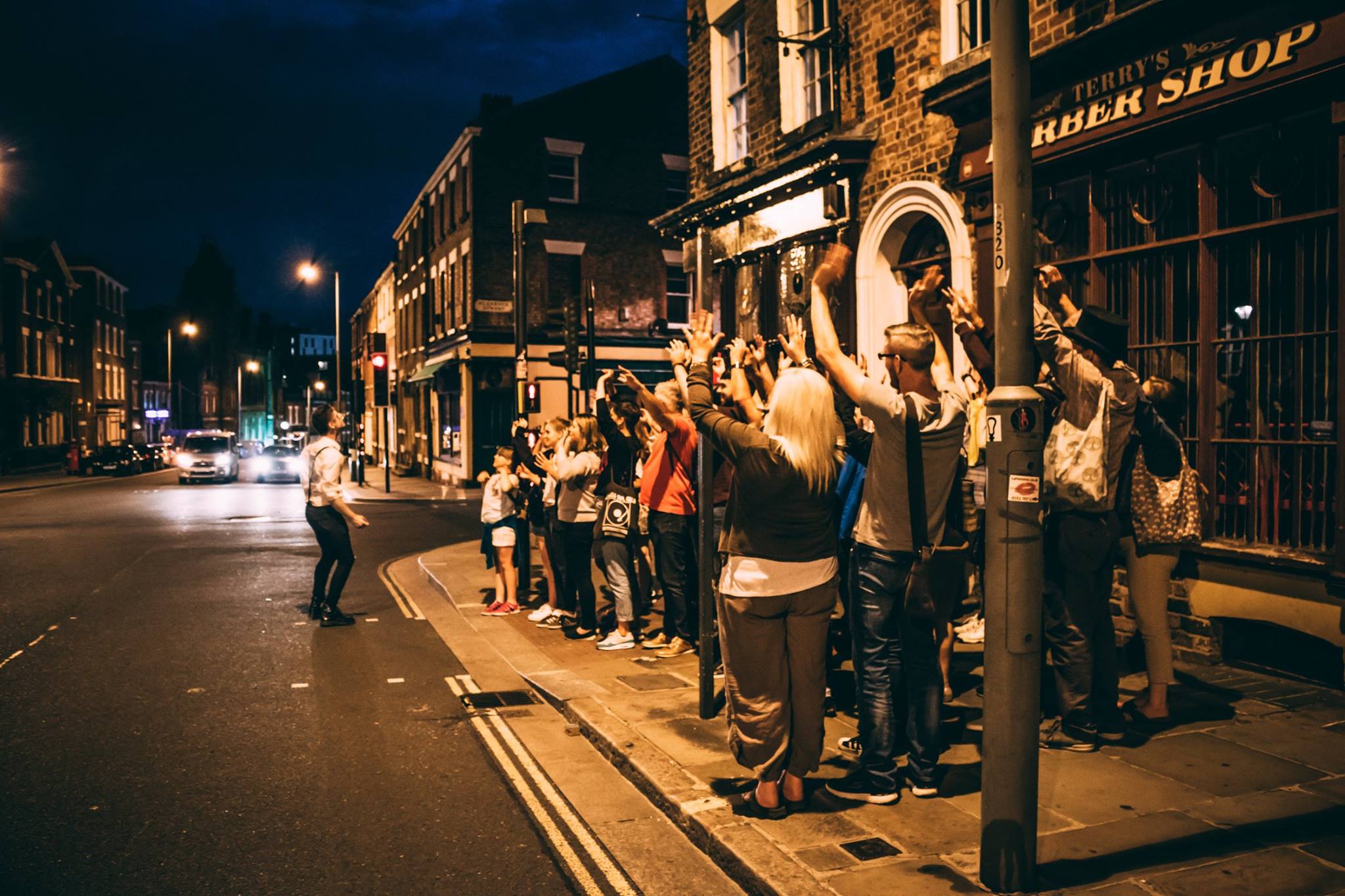 This theatrical ghost and history tour lasts around 90 minutes and takes you around Liverpool's most famous locations, revealing mysteries and fascinating facts. Your dedicated Spirit Guide will chill you to the bone with theatrical performances combined with creepy findings as you walk around the city. You'll visit the Cathedral, St James' Gardens, the site of old plague pits, the city's oldest morgue (accessed through a terrifying trapdoor!) and Liverpool Castle's dank dungeons as well as taking a spooky stroll down the most haunted street in Northwest England. Halloween activities like this are a great way to get the scares in whilst learning about the city's medieval past.
What's next?
There you have it, our rundown of 10 of the UK's best Halloween activities and attractions.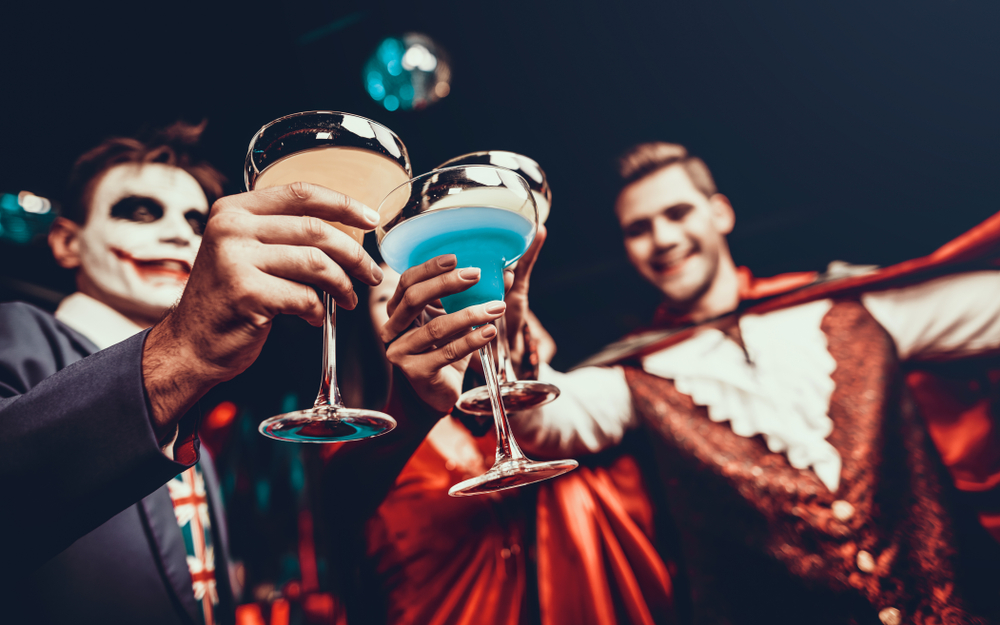 Whatever you get up to for All Hallows' Eve, we hope you have a spooktacular time. If you fancy something less terrifying, check out fizzbox.com for our full range of activities for any occasion, from hen parties to birthdays, stag dos to team building, romantic dates for two to fun days out with friends. Whatever the occasion, we've got you covered.