The weather's getting warmer and it's approaching the bank holiday weekend which can only mean one thing; it's time to gather up your friends and family and enjoy a summer party; more specifically, a barbecue! Here at Fizzbox, we've compiled a list of rules and tips so you can enjoy your
barbecue
to the max. Whether you're hosting or attending, there's etiquette for both parties to follow, so don't despair! Just follow our rules and you'll be fine. Let the smell of paraffin and burnt sausages commence!
FOR THE HOST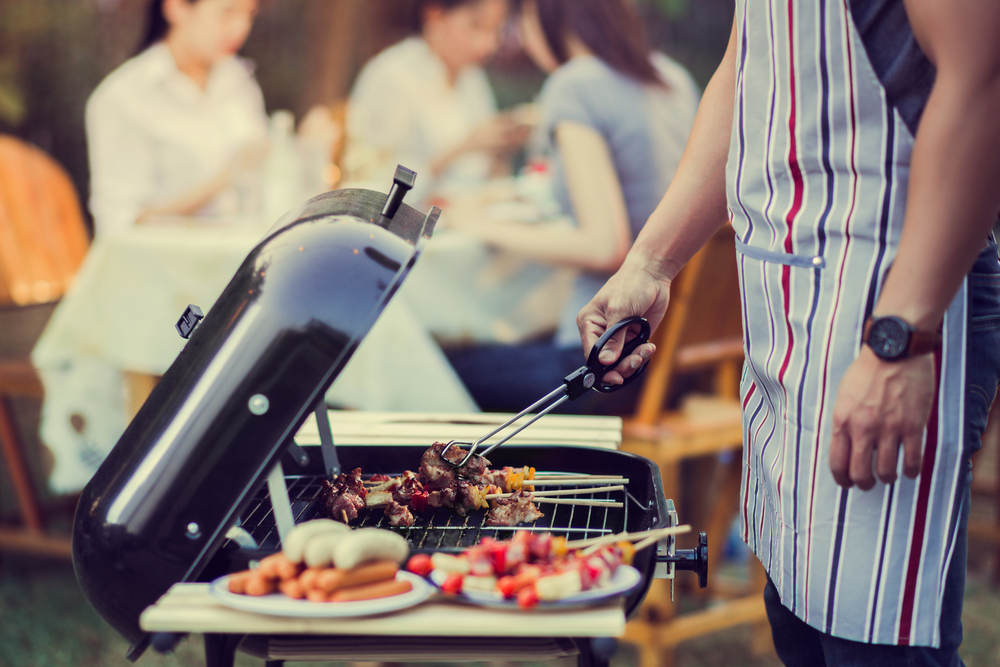 Invite who you want
There's no strict rules stating that you must invite your neighbours and the whole of your street. Obviously if you like your neighbours then add them to the guest list, but if not, just keep it close friends and family. No hard feelings eh?
Work out final numbers
Find out exactly how many people will be attending. This will give you an approximate idea of how much food and drink to buy in for your summer bash!
Research and see if any attending guests are vegetarians
There's nothing worse than a vegetarian attending a barbecue and there's nothing suitable for them to munch on apart from salad. Purchase a few packets of vegetarian products such as Quorn sausages or Linda McCartney burgers.
Also consider cooking the vegetarian options away from the meat or even better, pop them in the oven so there's no risk of contaminating them with meat juice! A selection of tasty dips such as hummus or tzatziki with warm ciabatta sticks or carrots will be greatly appreciated too!
Don't do things last minute
Get everything set up before your guests arrive, including tables and chairs, cutlery etc. Get the barbecue fired up too and have drinks ready on the side for your guests – you don't want to be a host that appears unorganised!
Wear suitable attire
Obviously, no one's going to expect you to be super smart. It is summer and you will be cooking up a feast using the BBQ, so casual attire is perfectly fine. A humorous apron is optional but will always be well received!
Make sure the food is properly cooked
Make sure all the prep work to the food is done before everyone arrives, such as popping the meat and vegetables on skewers and keeping chilled in the fridge beforehand. Before serving, do make sure everything is properly cooked and piping hot. Maintain good hygiene whilst handling raw meat and avoid cross-contamination. No one wants to endure food poisoning!
Have non-alcoholic drinks available too
There will be guests driving to your barbecue, so make sure there's alternatives to alcohol available for these people. Mix it up by having a variety of fizzy drinks, naturally flavoured still drinks or even just simple squash.
If the weather's shoddy, have a back-up plan
Grey skies and torrential rain? Uh-oh! You can either re-arrange your barbecue for another day that will hopefully be brighter and sunnier or you can create a plan B and host the party inside and get the food cooked up in the oven. Sure, this doesn't quite have the same appeal as the smell of delicious burgers wafting through the air and feeling the heat of the sun on your skin, but it's still a party. Nothing left for it but to get those drinks flowing!
FOR THE GUESTS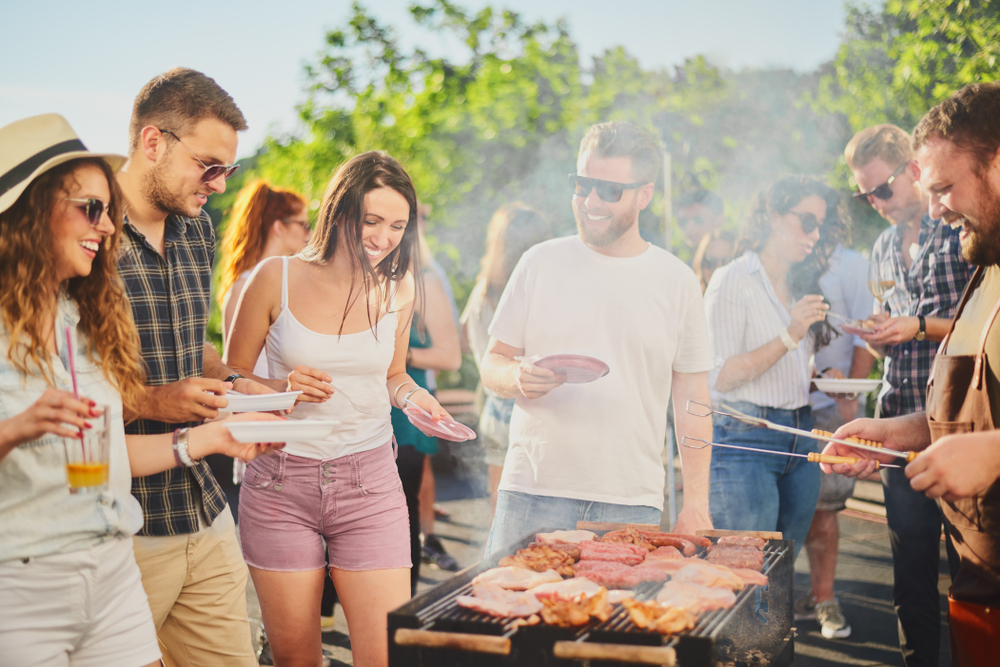 Ask if there's anything you can bring
Sure, most hosts will say something along the lines of 'don't worry, just bring yourself' but it's always polite to bring something with you to the barbecue, even if it's just a bottle of wine or some sides. Bringing something is always a kind gesture and you can't go wrong with drinks!
Don't rock up late
Make sure you arrive to the barbecue on time (and sober!). It's just good manners if someone's putting on a nice event for you to enjoy.
Offer your help
Ask if there's anything you can do to help before or after the barbecue. Your host may be super grateful for your assistance with the cooking or your help clearing everything up afterwards, loading the dishwasher or washing and drying the dishes.
Bring sun protection
Make the most of the sun but do make sure you're protected from the sun's harmful rays! Ensure you apply sun cream with a decent SPF on those areas of your body that are exposed and wear sunglasses or a hat.
Looking for other summer party ideas for your celebration this year? No problem! Make sure you check out our great
summer party ideas
page where you'll find some great inspiration for your event!
Photo credit:
Carnivore Style