Organising a big birthday party for you and your friends is exciting, but it can prove tricky. You want it to be fun and memorable because you know that memories are the best gift you can give, but we know it can be hard to know where to even start. That's why we have thought of 5 birthday party ideas that are bang on trend, memorable and perfect for a big celebration. So, cast you eyes this way if you want to know what birthday party ideas are in and which activities will get everyone talking!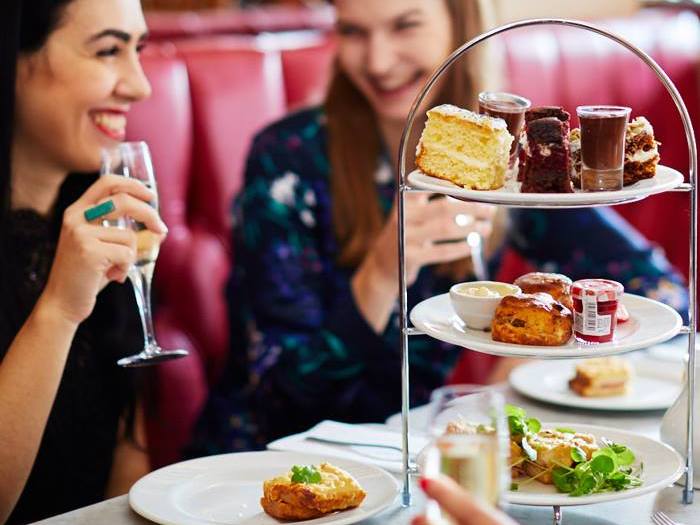 How do you like your eggs in the morning… with unlimited prosecco? Bottomless Brunch is a great activity where you can enjoy delicious food and bottomless drinks. If you're thinking of going out for a meal to celebrate your birthday with delicious food and plenty of fizz, then Bottomless Brunch is the way to go! Indulge in great food and free-flowing fizz with a boozy and Bottomless Brunch. You can make almost any meal into Bottomless Brunch as you can have it at any time of the day!
To feel chic and sophisticated with a very British take on Bottomless Brunch, we bring to you Traditional Afternoon Tea with Bottomless Prosecco. Make your classy London Afternoon Tea at B-bakery in Covent Garden bottomless! This chic tearoom can be found on 6-7 Chandos Place in Covent Garden and serves up a French twist on the quintessentially British Afternoon Tea. You can expect French pastries and croque monsieur with your cakes and scones, all served with unlimited prosecco!
You're never too old for a pizza party, especially when it includes bottomless prosecco.! At Bella Italia in Liverpool, you can learn to make your own pizza and enjoy bottomless prosecco. Pizza Making with Bottomless Prosecco is great for those who love Italian food, like to get creative in the kitchen and, of course, enjoy a few glasses of prosecco! Located on 39 Ranelagh Street in Liverpool, you'll be close to plenty of bars to continue the partying after your meal of pizza, garlic bread and gelato.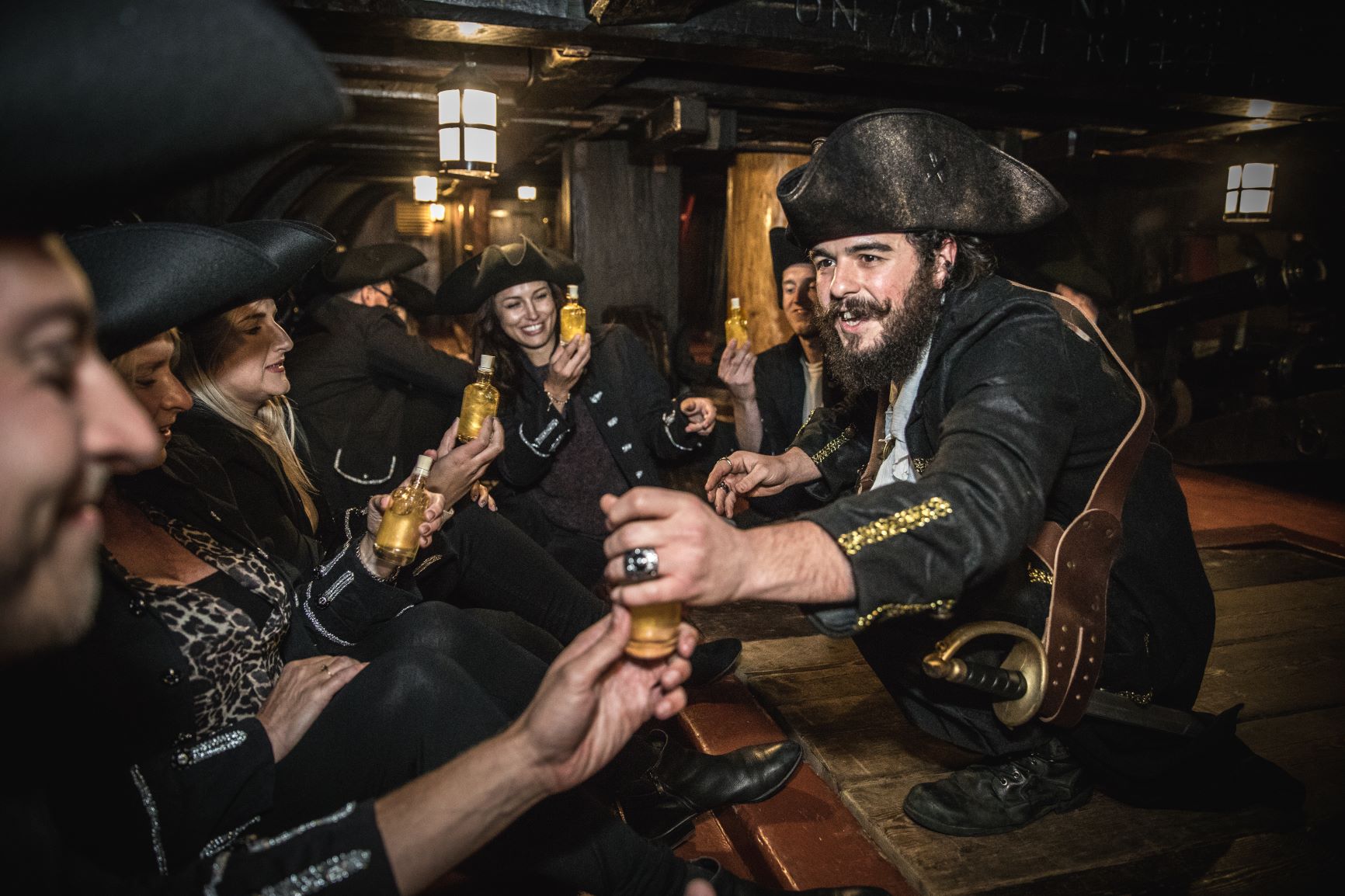 Step into a new world and transport yourself into a new experience. Hop aboard a pirate ship, step in a moonshine saloon or battle against a zombie apocalypse with an exciting Immersive Experience. This sure will be a birthday party to remember as you become part of an illusionary environment unravelling in front of your eyes.
Join the smugglers and travel back in time to the prohibition period in the Wild West of America to the ultimate BYOB with the Moonshine Saloon, the Wild West Cocktail Experience in London. Located in The Plaza, 535 Kings Road in Chelsea, this experience will transport you far away from London with its immersive theatre and take you to a Wild West moonshine saloon. Here, you can bring your own bottle of spirit and the bartender will whisk up four wonderful cocktails each.
Hop aboard a real pirate ship for an immersive experience that will sail away into the world of Jack Cassidy on his undercover voyage to find the long-lost treasure with the Pirates of the Hidden Spirit, the Pirate Cocktail Experience. This Immersive Experience will be a London birthday party to remember! You'll be able to enjoy three cocktails, fun costumes and become immersed in the story of the pirates. You can join the pirate life at St Mary Overie's Dock, Cathedeal Street, London where a real pirate ship will be moored.
Help fight in the apocalypse at the Zombie Boot Camp in Birmingham. This zombie experience is located in Droitwich on a 30,000 sqft site full of zombies. It'll be your mission to go in there and battle the living dead! This Immersive Experience in Birmingham is not for the faint hearted, full of gore, horror and zombies around every corner! You'll be given realistic imitation firearms and training by real serving and ex-forces military instructors to defeat these monsters.
3- Beach Yoga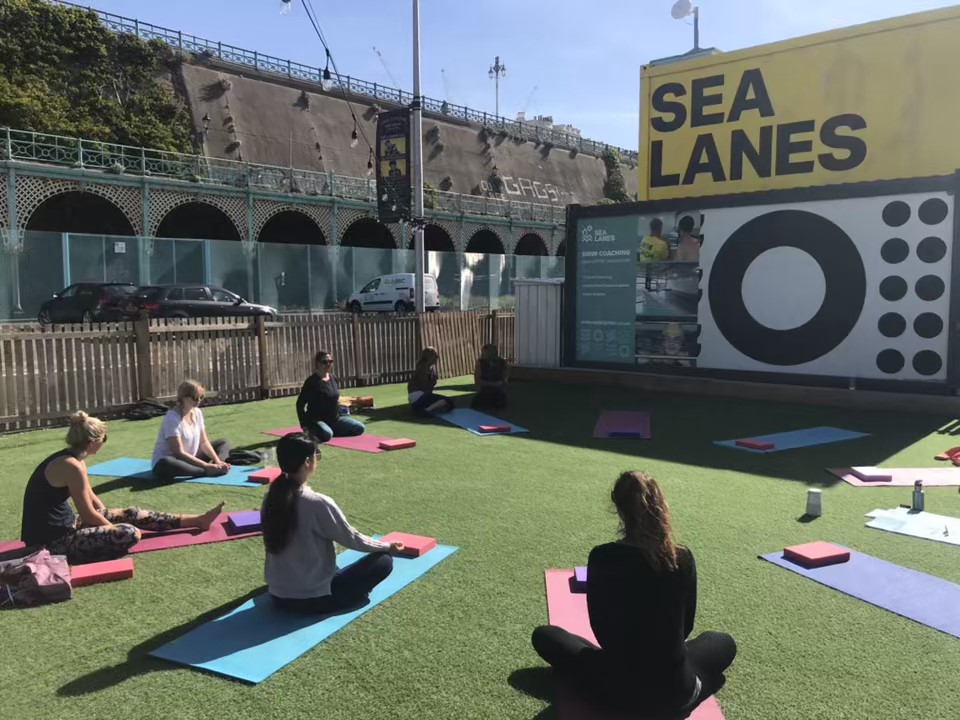 If a night of debauchery isn't for you and you'd prefer some much-needed relaxation time, Beach Yoga in Brighton is a brilliant way to enjoy a relaxing birthday. This Yoga class with a view is located at the Sea Lanes on Brighton Beach. You'll be able to take in the sea air while you unwind. This class provides an escapism from the city rejuvenating you for your celebrations. There is also a sauna and a pop-up bar, so you can indulge yourself after your relaxing session.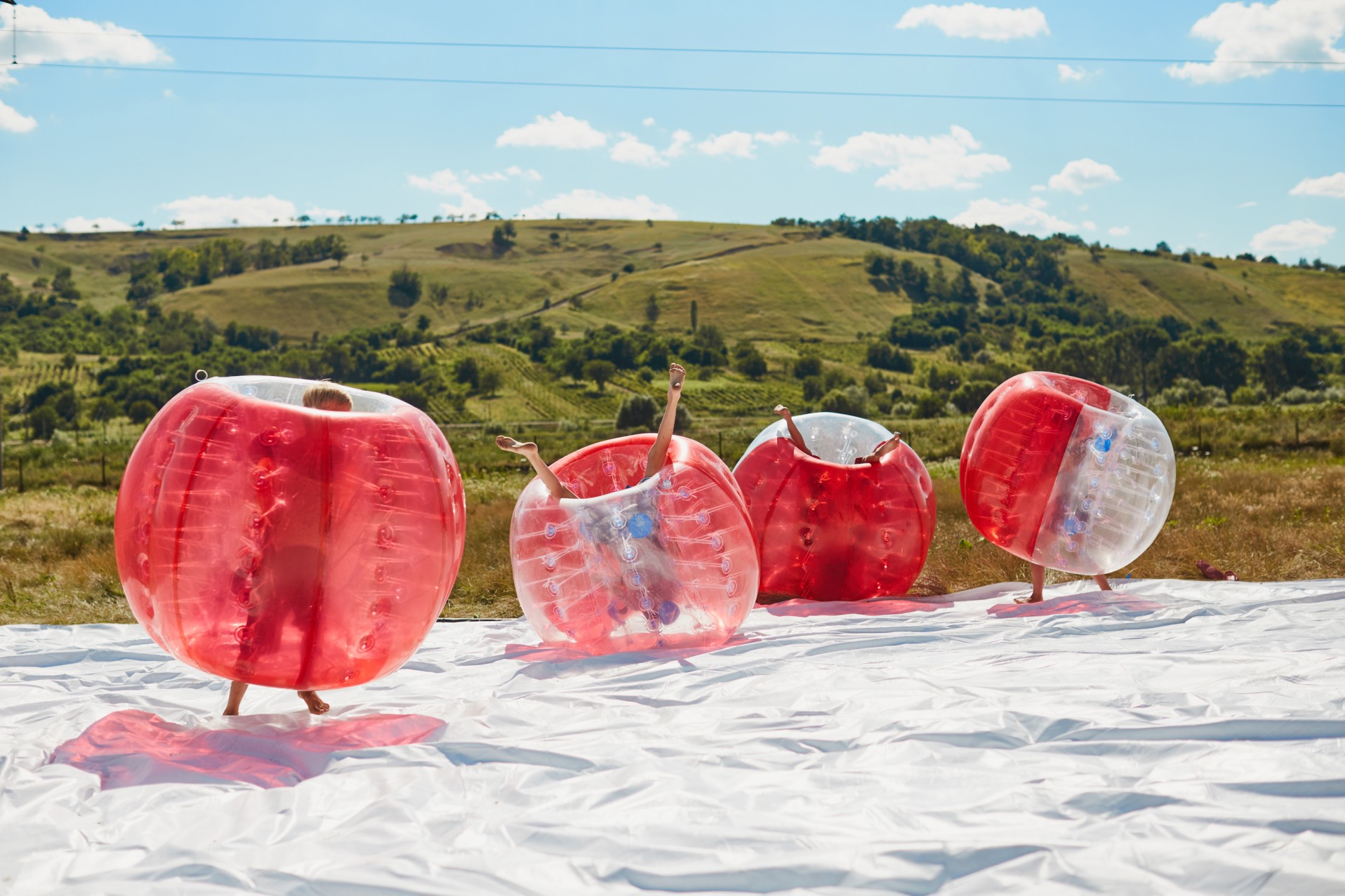 Love a game of footie? Why not play an alternative take on the nations favourite sport and play Bubble Football in Manchester for your birthday party? Bubble Football is a great activity to get the lads together and kick-start the weekend. Get ready to climb into giant inflatable zorbs, bounce and fall as you attempt to show off your pro status football techniques. You can play this bizarre and energetic game at Powerleague on Union Street in Manchester, so you won't be far from the city centre to continue the celebrations at the pub.
5- Gin Tasting
This is something for all those gin lovers out there! Gin Tasting is a sophisticated drinking session where you'll be taught by a ginthusiast everything there is to know about this marvellous spirit! Gin has become super popular in recent years, so hop aboard the gin train and get tasting.
Let your ginspirations flow in Brighton with a Gin Tasting class in Metrodecco. Located on 38 Upper St James Street in the heart of Kemptown in Brighton, this vintage tearoom is perfect for a fun day out by the sea. Enjoy a variety of different gins and indulge in a gin cocktail or two as you learn all about the history of this quintessential drink. Metredecco is a vintage themed tearoom with 1930's inspired decor, so why not dress for the occasion and put on your finest vintage dress for your sophisticated birthday party in Brighton?
Learn how to blend and make your own gin with Gin Tasting in London at TT Liquor. This class is lead by a gin expert who will guide you through the history and many flavours of gin. You'll also get to taste four gins. This classy gin inspired activity is located at 17B Kingsland Road in Shoreditch, so you're close to the hustle of the capital centre. Enjoy a fun day out in London for your birthday and show your ginthusiasm. At the Gin tasting class in London, you'll learn how to make your own gin to take home in a bottle. Each guest will be given a neutral grain spirit that you will then blend with a selection of botanically flavoured distillates.
Whether you're looking for a tipsy birthday party full of cocktails, gin or free-flowing fizz, a relaxing day or an action packed one, you'll be able to find it on Fizzbox. Check out our website for more exciting birthday party ideas!