Whatever you're planning for, whether it's a big bash like a hen party, birthday or stag do just a great night out, one thing's for sure, cocktail making will make it even more fun! Let a professional mixologist take you under their wing to teach you how to make the tastiest drinks in town. You'll be shaking, stirring, mixing, making and muddling to your heart's content in during these hands on masterclasses. Whether you're into your Daiquiris, Mojitos or Martinis, you'll be looking like one of the pros in no time. Sounds good, right? So, read on for the eight best cocktail making classes in Glasgow!
Duration: 90 minutes
Welcome drink: To be confirmed
Drinks you make: 4
Food: Buffet
Price: From £35 per person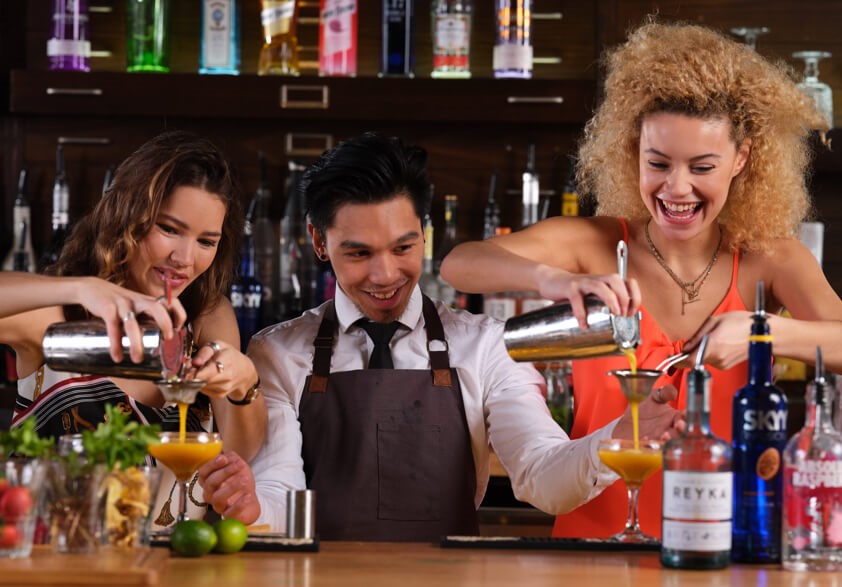 Revolution is a lively venue situated on Renfield Street, just a short walk from both Glasgow Central and Queen Street train stations. This is Revs' original venue in the city and one not to be missed. With an extensive cocktail menu, lively atmosphere and tasty food menu, you have everything you need here for a great night out. Let's not forget the modern bright décor, late closing times and amazing drinks on all week making it one of Glasgow's best cocktail bars to hit up.
Revolution Glasgow offers a great cocktail class that even comes with a tasty buffet - perfect for enjoying the ultimate party package with your pals! With this one, you'll each receive a welcome drink, before mixing up a variety of delicious cocktails as taught by your professional mixologist. They'll also host some interactive and hilarious games throughout the session too to amp up the fun. Afterwards, you'll be spoiled with a mouth-watering buffet featuring a sumptuous choice of food that everyone will love!
Duration: 90 minutes
Welcome drink: No
Drinks you make: 3
Food: 2 sharing towers
Price: From £35 per person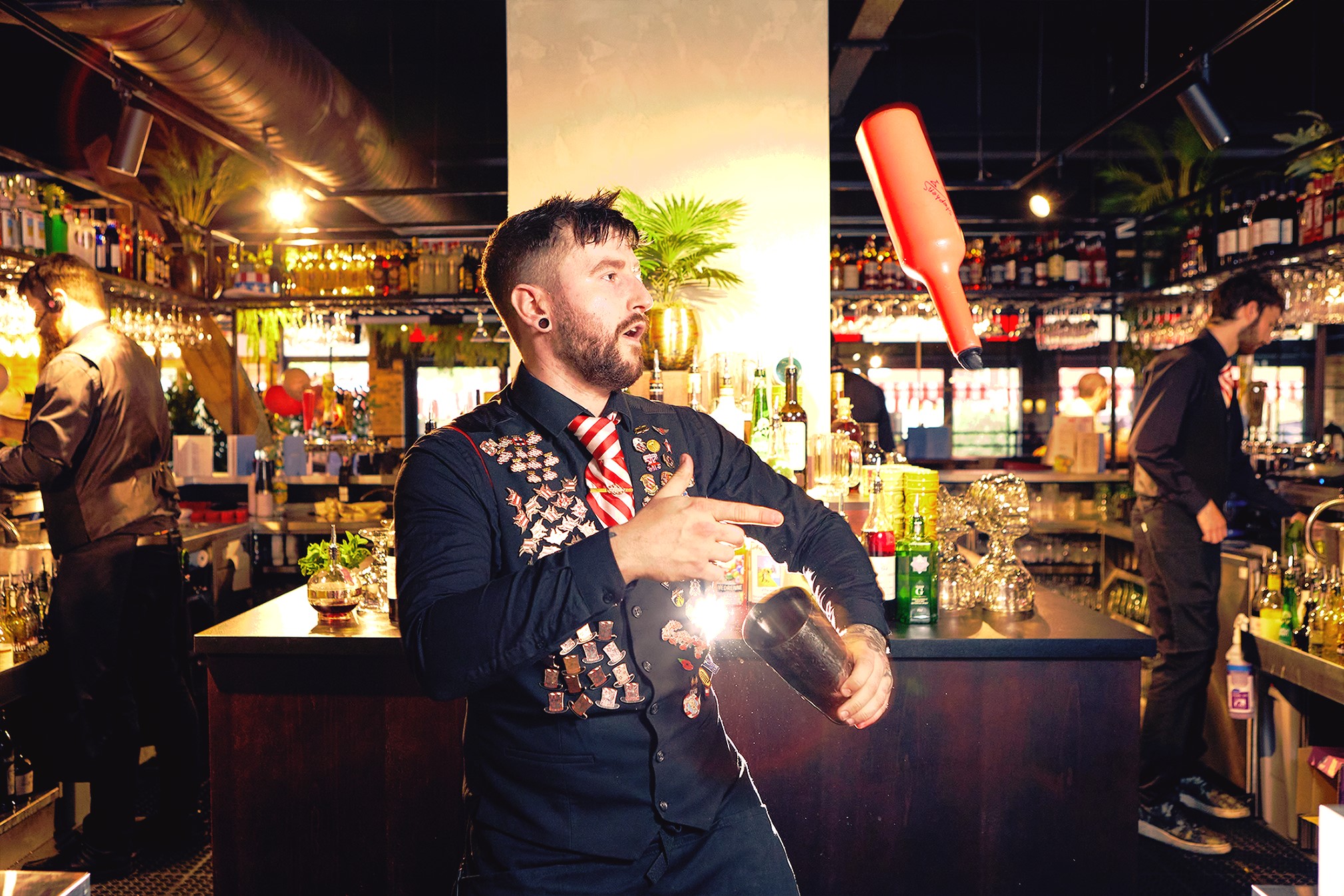 Having delighted the palates of guests from both the USA and the UK for over 50 years, TGIs is one of the best places you can head for a cocktail making masterclass. Your 90 minute experience will be led by one of the team's fun, friendly and highly experienced bartenders.
They'll give your group 90 minutes of non-stop fun, showing you how to shake, stir and mix three of their iconic cocktails. Your bartender will put your skills to the test and choose 2 cocktails for you, and you'll get to choose the last one to round off your experience nicely.
Duration: 90 minutes
Welcome drink: Cocktail
Drinks you make: 3
Food: 2 course meal or nachos
Price: From £35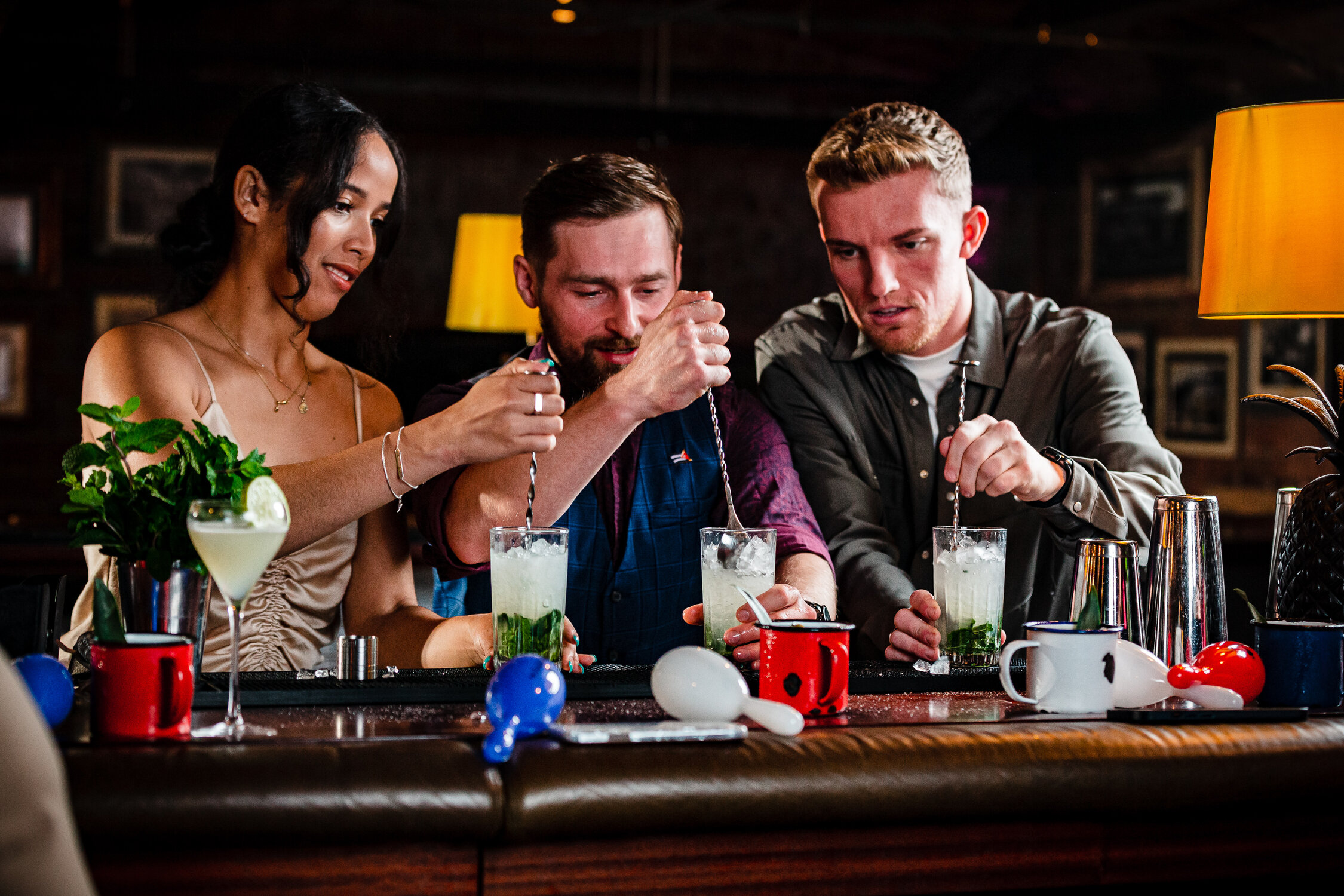 A notoriously chic and contemporary party venue in Glasgow, Revolución de Cuba is known for hosting some seriously iconic and unique experiences - and their cocktail classes are no different! Their cocktail classes are hosted by one of the team's fun and experienced cantineros, who will spend 90 minutes guiding you through creating some of Revs' most infamous cocktails.
You'll get to practice shaking, stirring and muddling all of your favourite drinks - you'll be a master mixologist in no time! Their Glasgow venue offers two cocktail experiences: Cocktails and tapas, or cocktails and a 2 course meal. So, whether you feel like keeping things more casual with a fresh tapas selection, or if you're feeling fancy and prefer a sit down meal, there's an experience to satisfy everyone.
Duration: 90 minutes
Welcome drink: No
Drinks you make: 2
Food: No
Price: From £20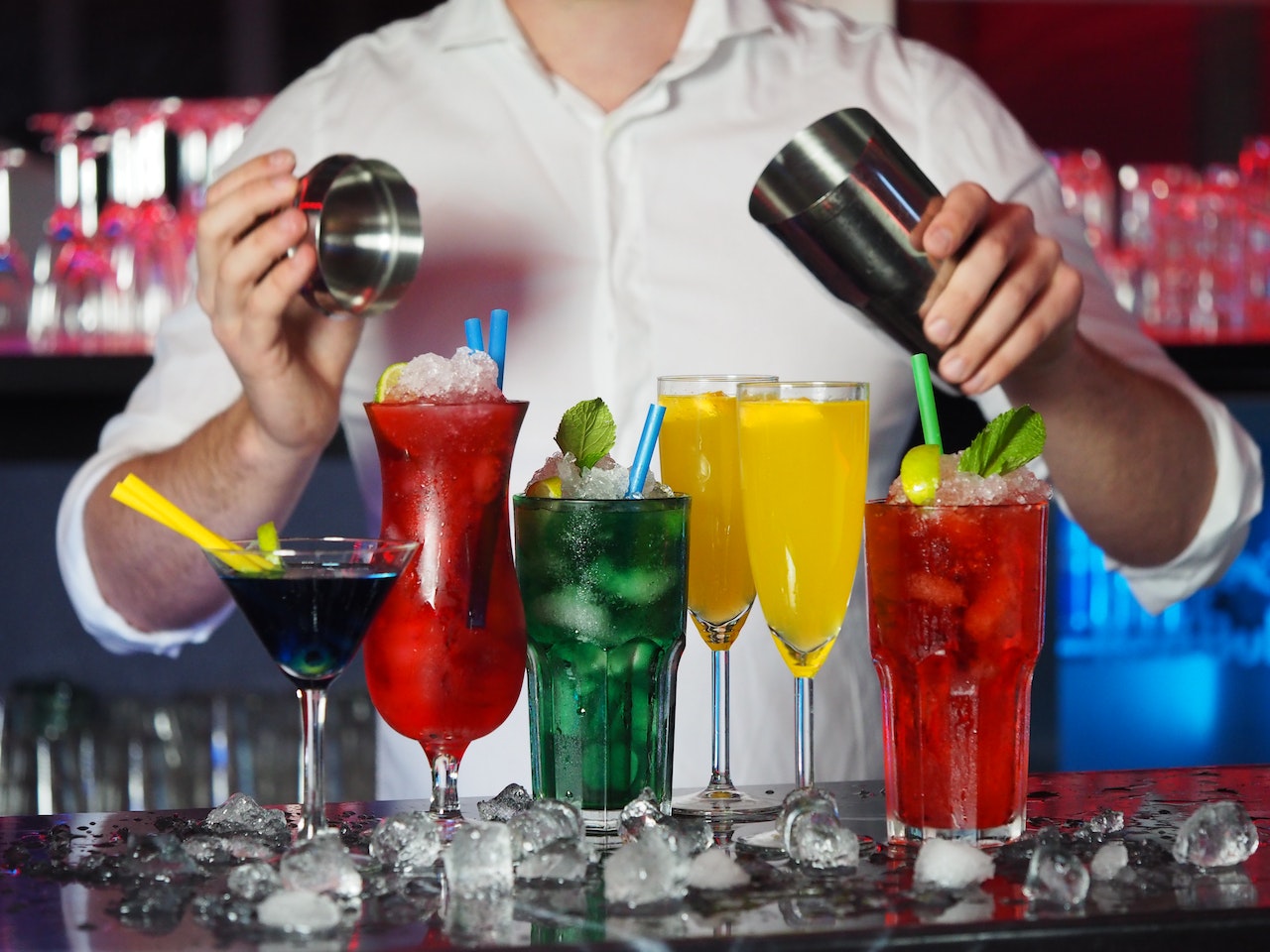 Set on the stunning waterline of the River Clyde, the Alea in Glasgow is the perfect place to head for a cocktail class that's filled with delectable drinks and stunning scenery to boot. The waterfront bar is the perfect picturesque location to learn all there is to know about shaking, stirring and muddling all your favourite drinks.
Your cocktail making course is designed entirely for you, so just let your mixologist know what your favourite drink is, and they'll show you how to craft it to perfection! This cocktail making course at this stunningly sleek venue is the perfect experience to book if you're celebrating a hen do or if you're getting some friends together for a birthday celebration.
Duration: 90 minutes
Welcome drink: Prosecco
Drinks you make: 2
Food: Buffet
Price: From £30 per person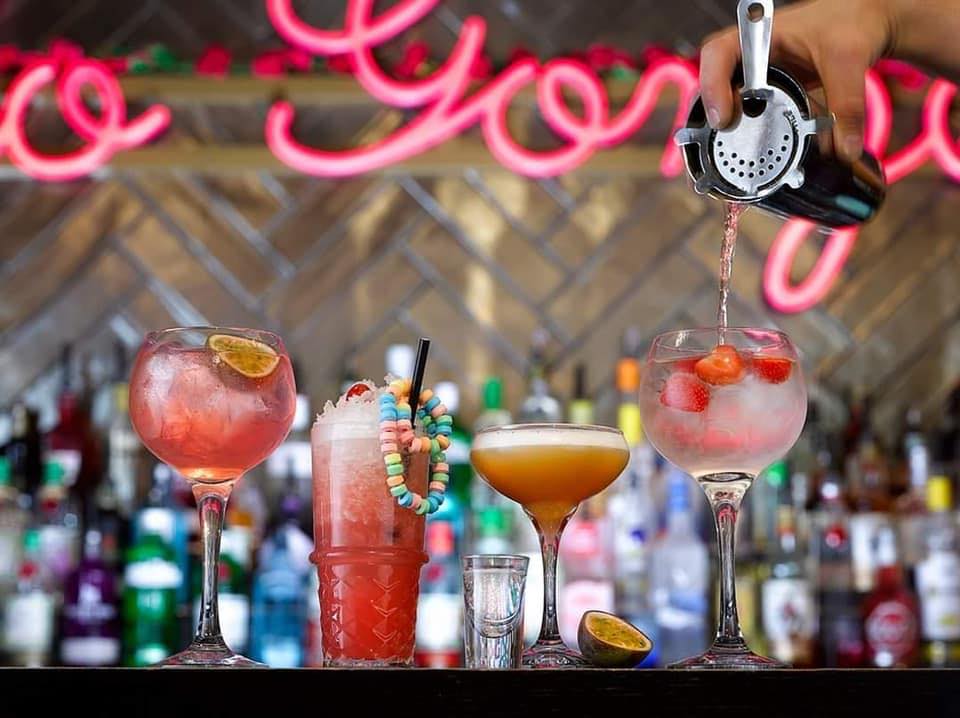 Calling all cocktail lovers! Get ready for a shaker-tastic adventure at Missoula on Renfield Street in Glasgow! Join us for a fabulous 90-minute cocktail making class that will have you shaking and stirring like a pro. As you arrive, we'll greet you with a sparkling welcome glass of prosecco, setting the mood for an evening of pure enjoyment. Our talented mixologist extraordinaire will guide you through the exciting world of cocktail creation, sharing their secrets and tips along the way. You'll have the chance to get hands-on as you craft not one, but two tasty cocktails of your choice. From classic concoctions to trendy tipples, the choices are endless! This masterclass even includes fun games and a buffet for the complete party package. What's not to love?
Duration: 2 hours
Welcome drink: No
Drinks you make: 3
Food: No
Price: From £40 per person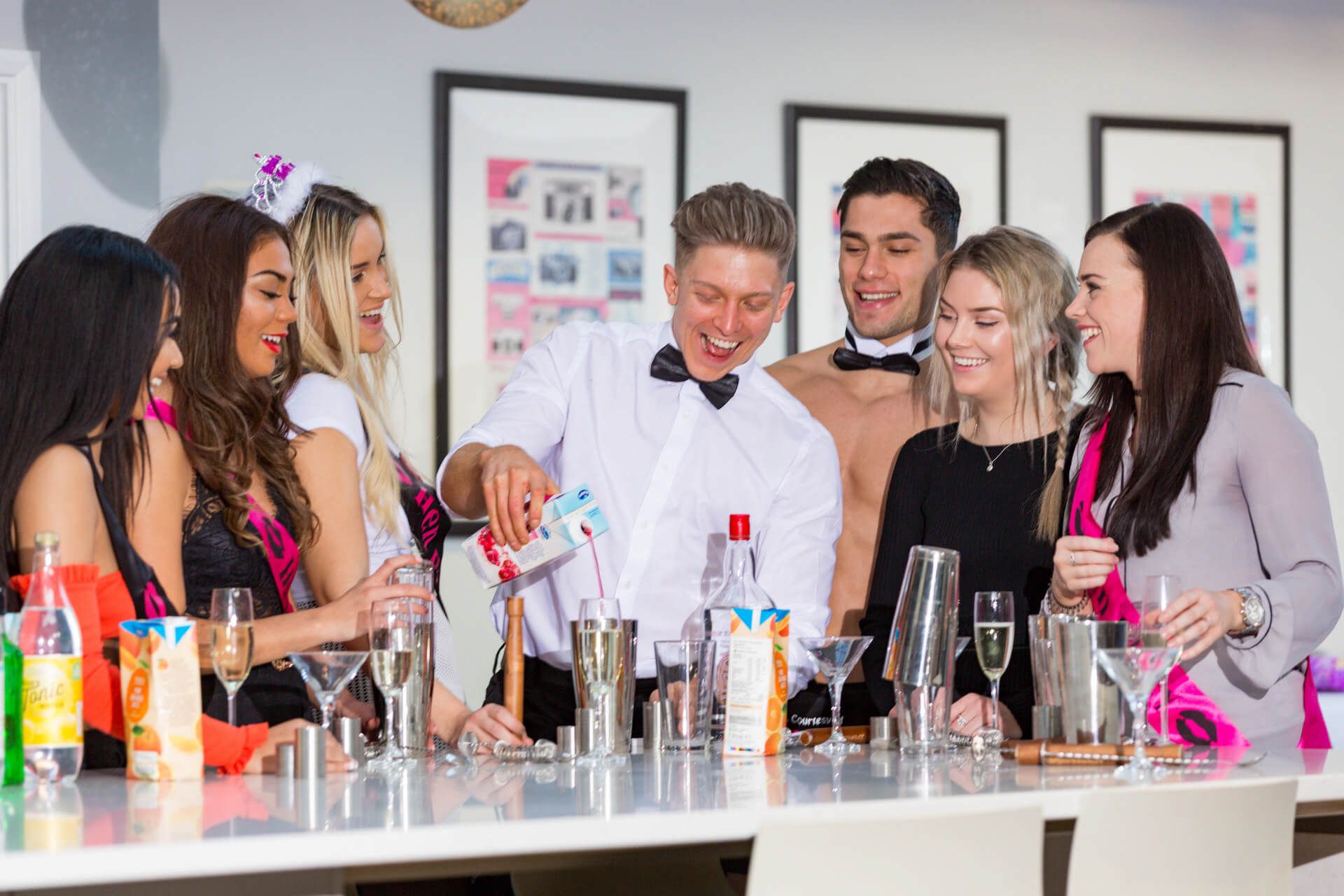 We're kicking off our list of top cocktail making classes in Glasgow with something really fun! If you're looking to inject some cheekiness into a special occasion like a birthday or hen party in Glasgow, Butlers with Bums brings you a hilarious cocktail making session that's led by a muscular mixologist. They won't just impress you with their muscles but also with their cocktail making skills as they teach you how to create three cocktail each from scratch. And we haven't even mentioned their uniform yet; they'll only be wearing their cheeky butler uniform consisting of a bottom-flashing apron, collar, cuffs and bowtie. Prepare to blush, ladies!
Duration: 2 hours
Welcome drink: No
Drinks you make: 3
Food: No
Price: From £305 per group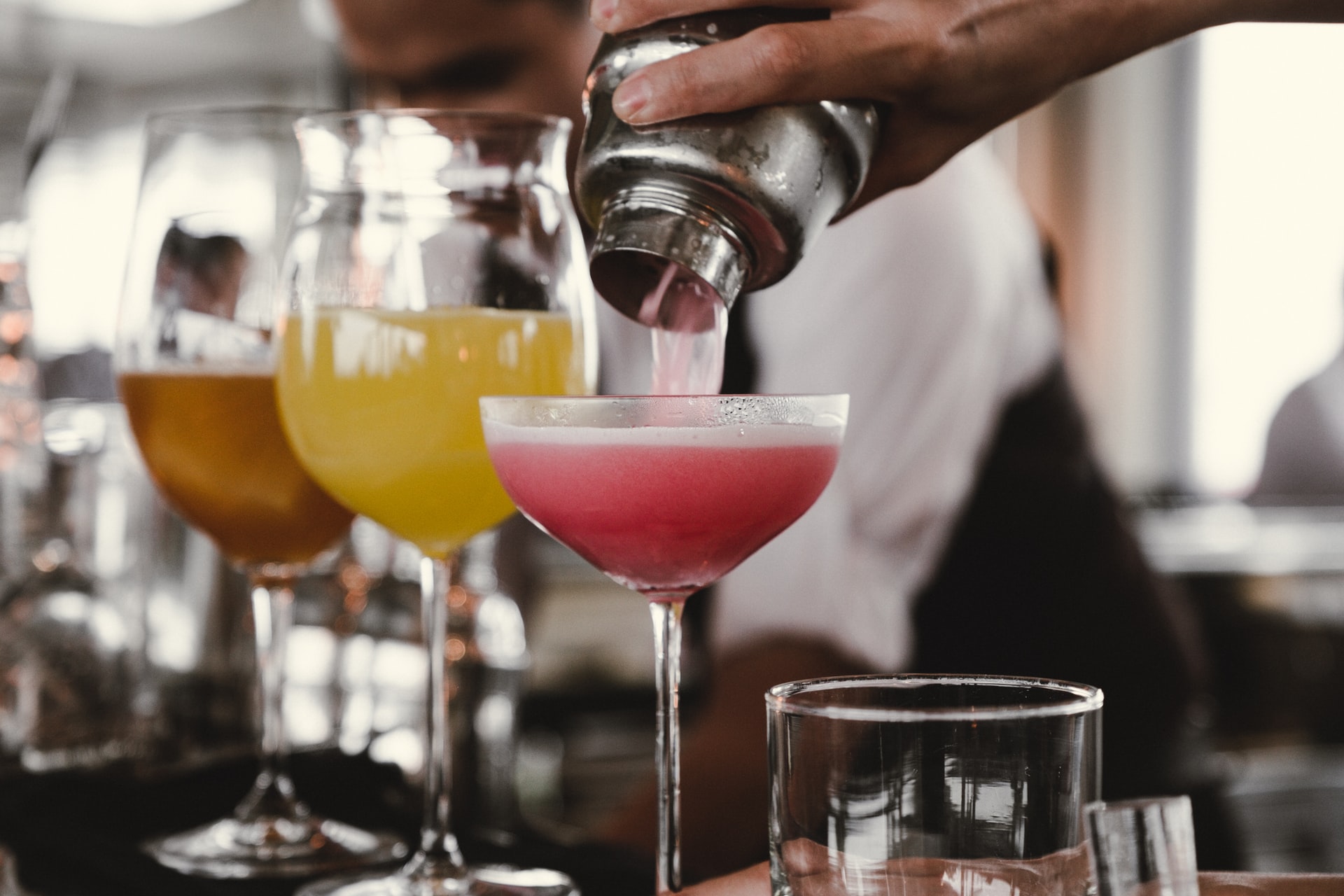 Learn how to make delicious drinks in the comfort of your own home with a visit from one of the professionals at Tipsy Parties. One of their friendly mixologists will come to your home, hen house or hired venue to teach you how to make a range of cocktails from scratch. They'll bring all the ingredients, equipment and glassware you need, making this cocktail making class in Glasgow totally stress free. Your dedicated mixologist will wow you as they perform demonstrations for your group, showcasing the tools and tricks of the trade and sharing some tasty samples before you get hands on to create your own. Trust us, they're going to taste amazing!
Duration: 2 hours
Welcome drink: N/A
Drinks you make: 2
Food: N/A
Price: From £30 per person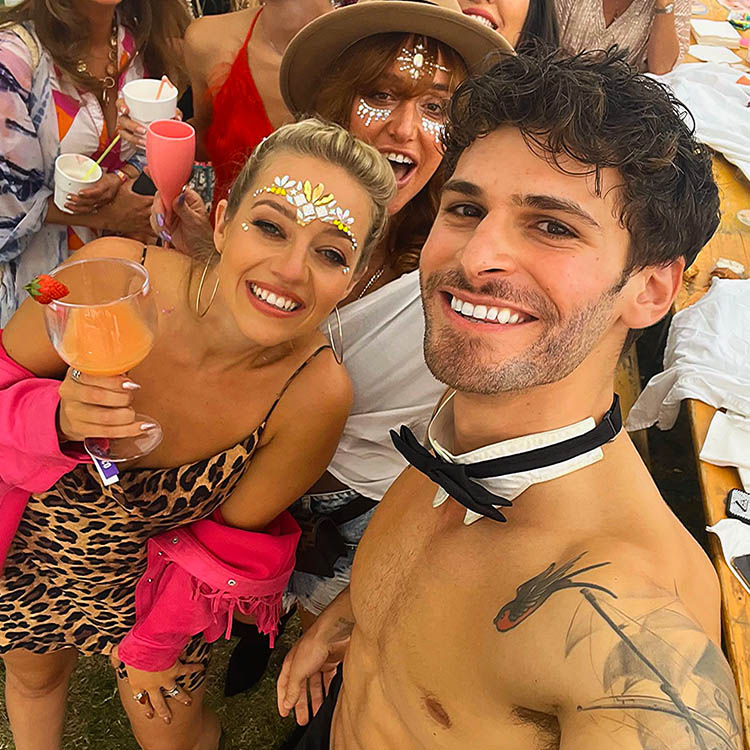 This very cheeky two-hour cocktail class brings the party to you, with loads of delicious drinks and a sprinkle of mischief. A gorgeous butler host will strut into your home or chosen venue, ready to serve up a delightful concoction of fun. Prepare for some fab photo opportunities as he shows off his bum-baring apron. But he's not just about the looks; he's here to entertain you too! Get your competitive spirit flowing with our games and challenges that will have you laughing and bonding with your friends. And the best part? You'll learn how to make your favourite cocktails, unlocking the secrets of mixology while sipping on your own masterpieces. So gather your pals and let the cocktail adventure begin!
9. The Corinthian Club
Duration: 90 minutes
Welcome drink: Fizz
Drinks you make: 2
Food: Buffet
Price: From £35 per person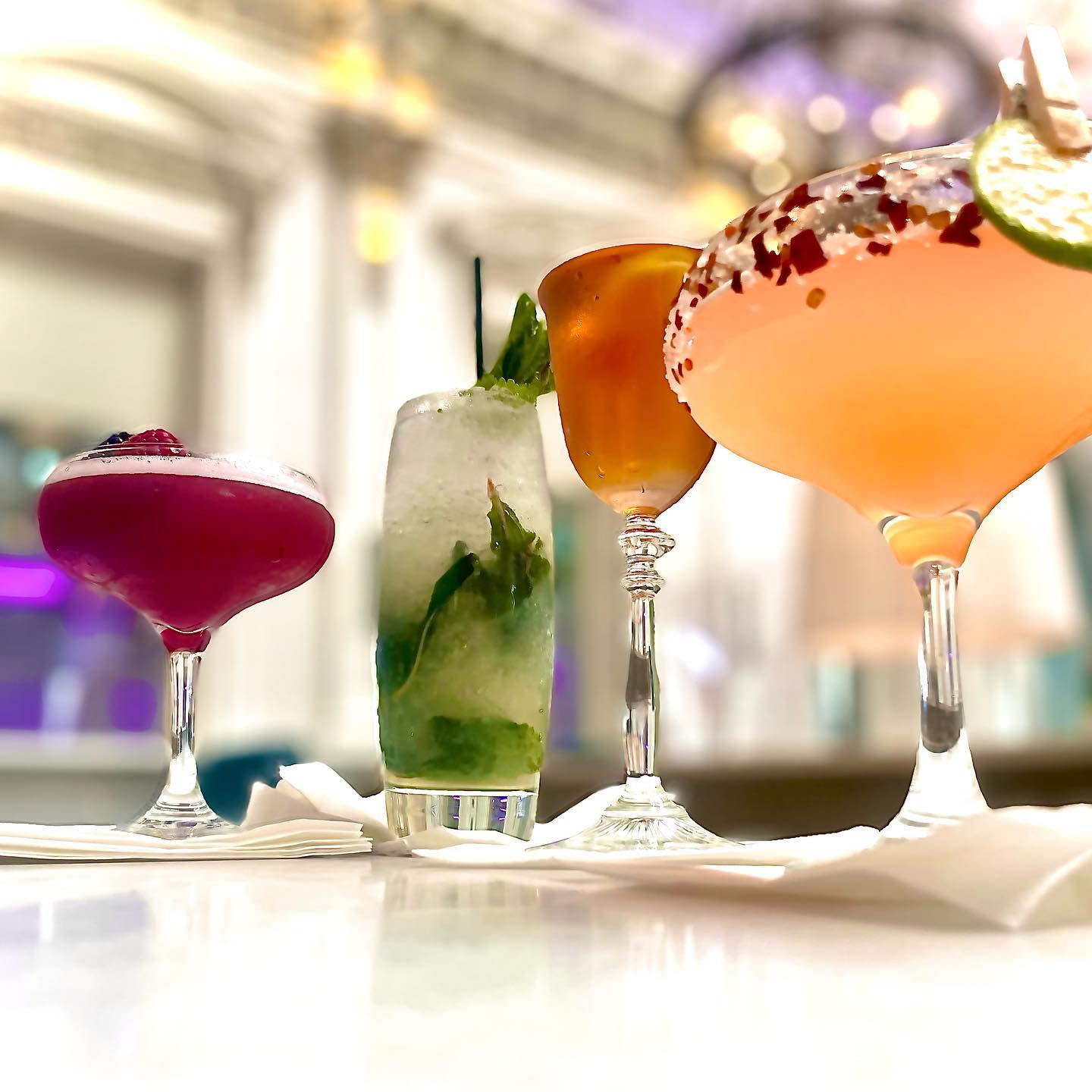 The Corinthian Club at Ingram Street offers a sophisticated cocktail making session in impressive surroundings. This grade A listed building used to be a bank and high court and has been transformed into a bar, restaurant and event space with lavish décor, set over five floors. A glass of fizz breaks the ice before one of their experienced mixologists teaches you how to make two cocktails each with a choice of Cosmopolitan, Strawberry Fizz, Strawberry Daiquiri, French Martini, Rossini or Bellini. You'll mix and muddle your way to cocktail perfection, drinking everything you make. There will also be a small bites buffet to help line your stomachs and make things that bit more special.
10. Arta
Duration: 90 minutes
Welcome drink: Cava
Drinks you make: 2
Food: 3 course meal
Price: From £53 per person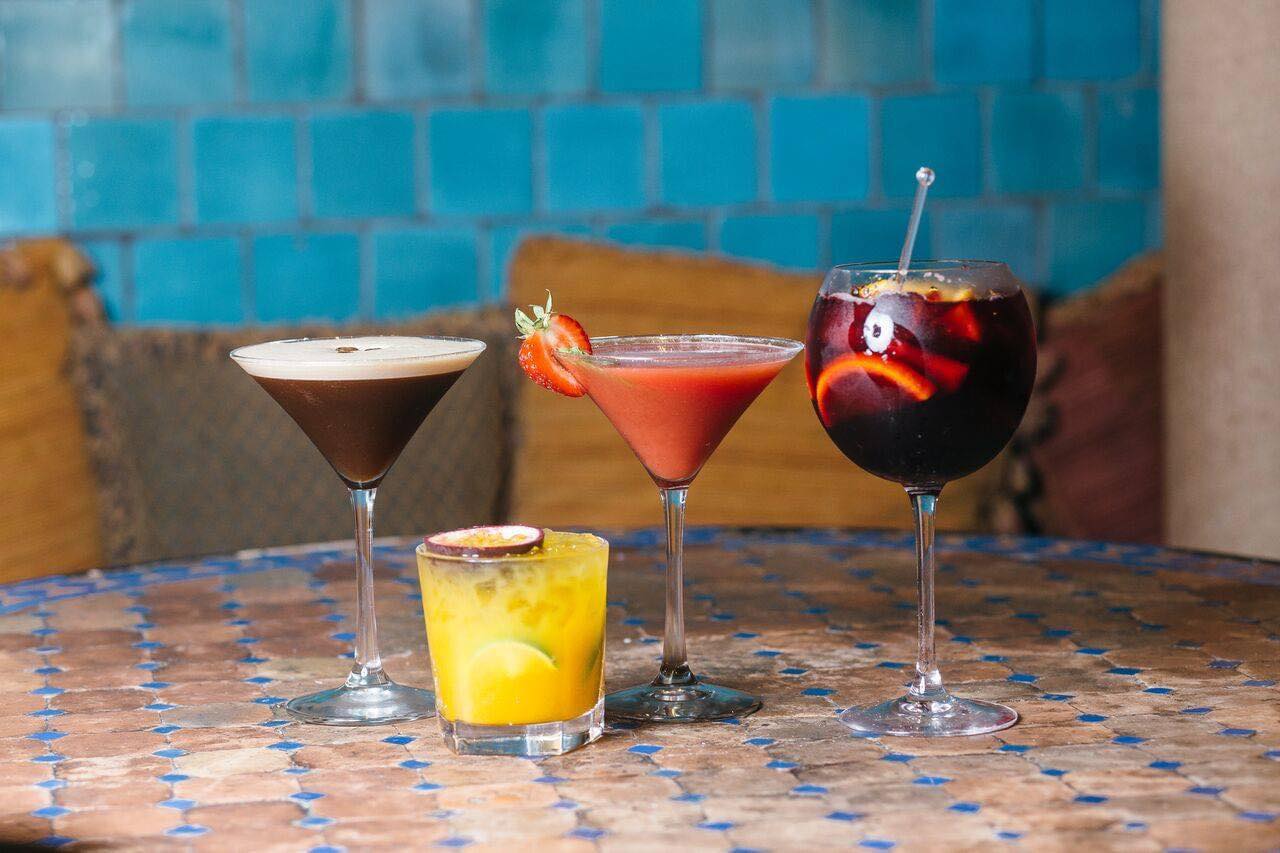 Head to Arta on Albion Street, in the heart of Merchant City, to shake and stir like a pro. You'll find this impressive Mediterranean-inspired venue adorned with Spanish décor throughout the tapas restaurant, hacienda style main bar and club Canvas. Head on in cocktail making in Glasgow where you'll each receive a welcome glass of Cava before you get stuck into making the cocktails themselves. You'll be making two cocktails each and get to choose between a Raspberry Mojito, Cosmopolitan, French Martini, Margarita, Strawberry Daiquiri or Pina Colada. How will you ever choose?
The Signature Masterclass and Viva España Masterclass both include a delicious three-course Spanish meal. What more could you ask for? Arta also offer a Sharing Masterclass and a 'Tea & Tipples' which includes a welcome glass of Cava, making two cocktails and enjoying a Spanish afternoon tea. If you're in the party mood you can stay on in the late-night space Canvas which hosts some impressive DJs and live musicians on the weekend.
11 The Social
Duration: 90 minutes
Welcome drink: Fizz
Drinks you make: 2
Food: 2 course meal
Price: From £39.95 per person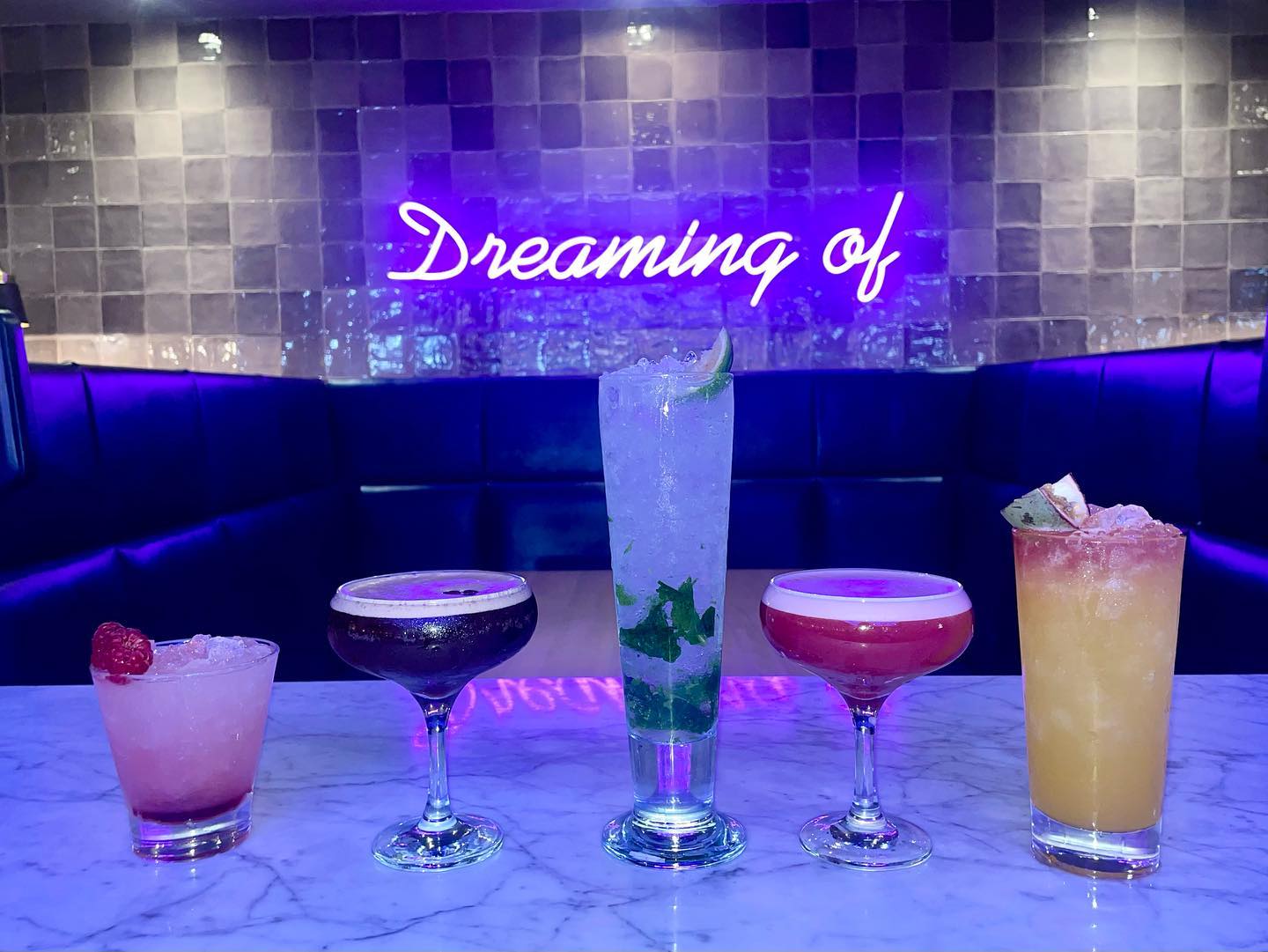 This daytime café and buzzing evening cocktail bar is located in the beautiful Royal Exchange Square in Glasgow, right around the corner from Glasgow Central train station. Here, you'll find an extensive and delicious food menu to suit all tastes. Whether you're after a spot of brunch or looking for a great evening meal you can rest assured, you'll find it here after your cocktail class in Glasgow. With live music on Mondays, half price pizza nights and lots of prosecco and drinks offers, you're sure to find a good deal for your group.
So, if you're looking for a night out for your birthday, stag or hen do then The Social on the Square is the place to go! With two amazing masterclasses available, you're spoilt for choice. Will you go for the Signature or the Candy Shop? With both, you'll receive a welcome drink, make two cocktails each and sit down to a tasty two-course meal. This is the ultimate way to celebrate! They even offer a Sharing Masterclass for those in smaller groups still wishing to try their hand at cocktail making.
12. Hillhead Bookclub
Duration: 90 minutes
Welcome drink: Cocktail
Drinks you make: 2
Food: Buffet
Price: From £29.95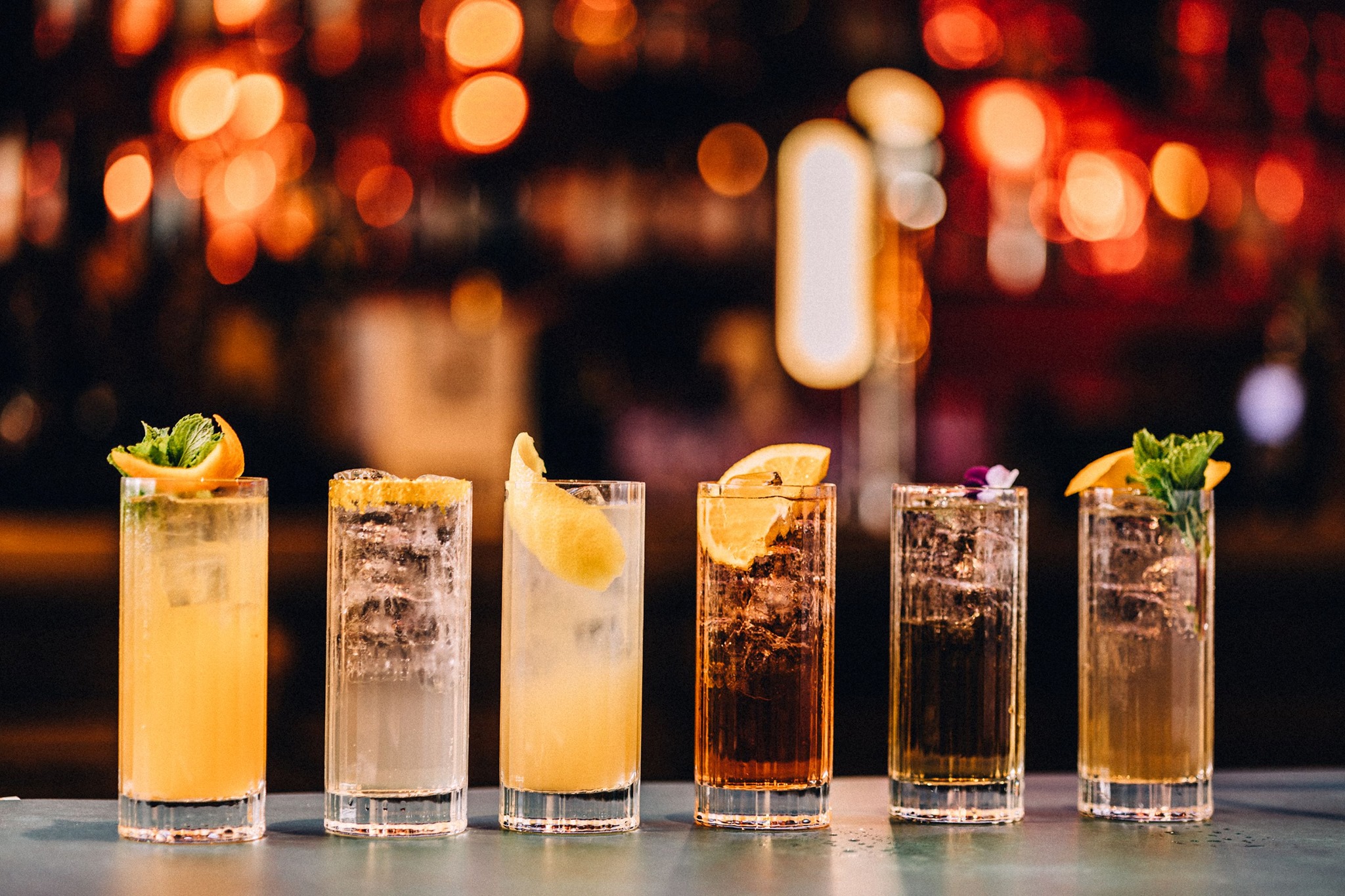 This quirky venue offers impressive décor with impressive food and drinks to match. Expect delicious food including brunch, sandwiches, main meals, desserts, a veggie menu and more! Not only this but Hillhead Bookclub has an arcade machine with over 40 different games as well as a Super Nintendo to keep you entertained for hours! They offer live music throughout the week along with special drinks and food deals to boot. Two for one mac and cheese anyone?
Now onto the important part…cocktail making! Choose between three tempting options from cocktail making, cocktail making and a buffet, or cocktail making and a three-course meal! With each option, you'll enjoy a welcome drink, a two-hour mixology class and get to make two cocktails each. They're open until midnight, and you can find them on Vinicombe Street, Glasgow. Sorted.
13. Las Iguanas
Duration: 90 minutes
Welcome drink: Cava
Drinks you make: 2
Food: Tapas
Price: From £30 per person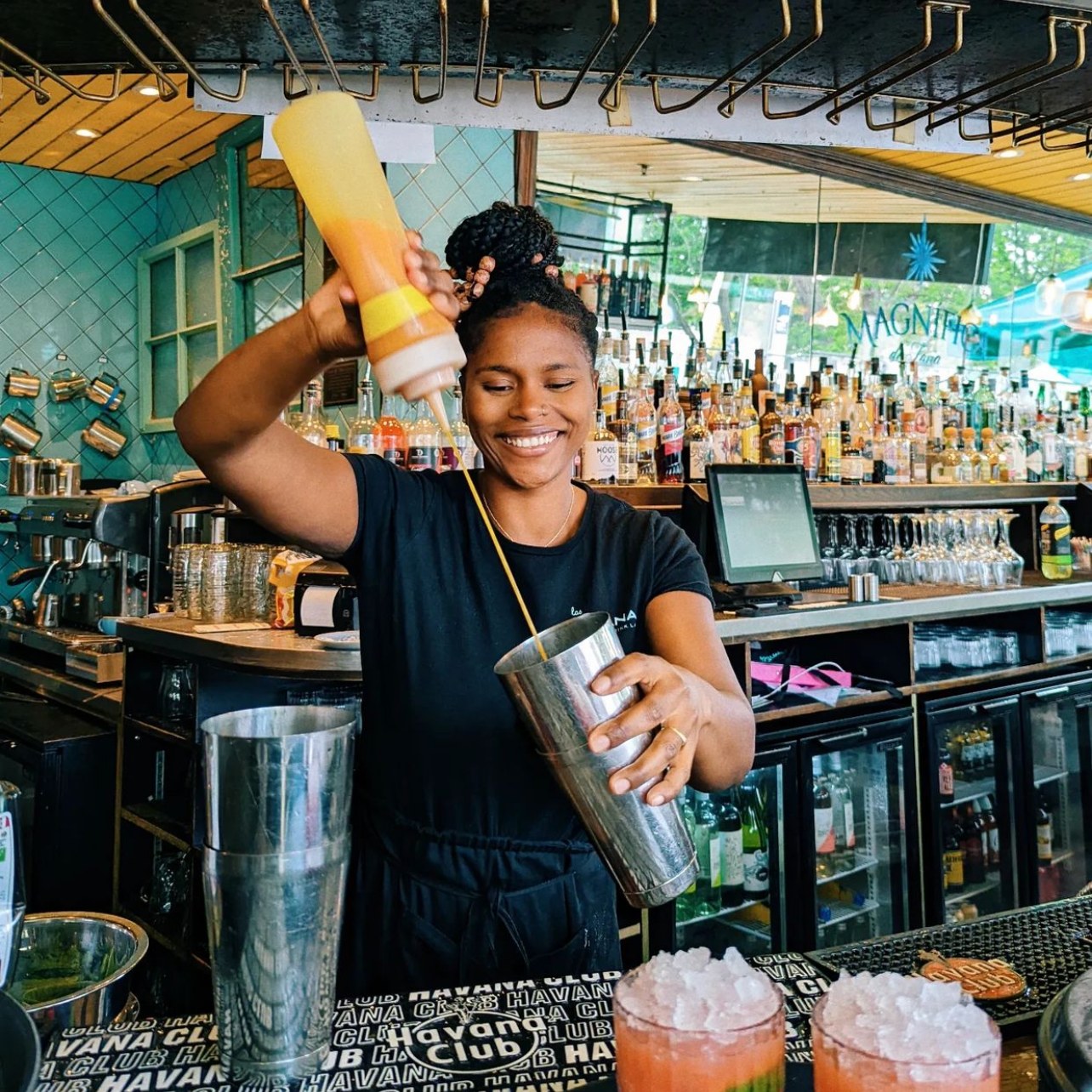 Head to West Nile Street in Glasgow where you'll find this Latin inspired restaurant and bar sizzling with Latin American food, drink and great atmosphere! Situated in between Glasgow Queen Street station and Glasgow Central station, it's an easy walk from both so you don't have to worry about expensive taxi fares. Las Iguanas offers Happy Hour cocktails all day, every day. What's not to love? Their signature cocktails are made with some extra Latin flair and you can learn how to make them with one of their cocktail masterclasses. Whether you choose between cocktail making with tapas or a gin masterclass with a sit down meal, you'll each receive a welcome drink, farewell drink and delicious tapas dishes to share amongst your group.
Where these sessions differ are whether you're into your gin or whether you want to make a mix of spirited drinks! With the classic cocktail making class, you can choose to make between a Mojito, Mango Collins, Tutti Fruitti, Watermelon Margarita and more! The gin masterclass offers you the chance to make a Gin Genie and a Guava-Tini, of course, all made with gin as the predominant spirit. Glasgow Las Iguanas offers you a range of tasty dishes, tastier drinks and a fun and bright atmosphere for your special occasion.