A recent issue of Bella magazine featured a fantastic feature on what really goes on during a hen party, as disclosed by the delightful Sam Jackson. As Bella don't offer the article online we have written it up so that we can share it with everyone.


Meddling brides, skinny-dipping and kinky OAP hens!
As a
hen do
planner, Sam Jackson, 24, has seen it all…
Standing on the dance floor, sipping my drink through my penis-shaped straw, I watched the group of whooping women crowd around a fireman. As he slowly began to peel off his clothes the women went wild and I smiled to myself. I'd done a good job.
Since 2007 I've worked as an expert party-planner, making sure that brides-to-be have a perfect night out.
When I finished my college course in business studies I never imagined that this would be my career, but now I wouldn't dream of doing anything else. And there's never a dull moment…
People think my job is fun and easy but it can be hard work creating an itinerary for a group of women who all like to do different things and have conflicting personalities.
Every day I get brides on the phone demanding to know what surprises the bridesmaids have in store.
'I need to know if there is going to be a
male stripper
because if there is I'm not going!' a bride once told me.
Another sneakily tried to change the booking from a three-star hotel to a five-star while on a
London hen do
. But we can't give any details out about the hen do or allow changes to be made. The person who's booked it is the only person we deal with.





We also plan stag dos and often get wives-to-be phoning to find out what their other halves will be getting up to – and if there are lap dancers involved. Our lips are tightly sealed though – we don't want to get anyone into trouble!

The strangest request we've ever had was when one woman wanted to book herself on to her bloke's stag do without telling him – even staying in the same hotel. 'I want to take lessons and be his stripper!' she added. 'It will be the best surprise.'

'Er, okay,' I said. 'I'll have to check with the group organiser and get back to you.'

The group booker was the best man – and he wasn't quite as enthusiastic. 'Over my dead body!' he insisted. I then had to explain to her gently that she wouldn't be able to go. 'That's a shame she said, disappointed. 'He would have loved it and found it funny!'

Somehow I doubted that would have been the case.

Another hen wanted a stripper than looked just like her fiancé – she even emailed a photo of him saying she only wanted someone who looked like him. Unfortunately we couldn't find anyone to fit the bill as exactly as she wanted.

Two years ago we had a 72-year old lady book a hen do with us. She was getting married for the second time and wanted to go all out. I thought she'd want an afternoon tea or spa day – but I couldn't have been more wrong.

All she was interested in was our foreplay lessons – a fun class that gives women tips on how to perfect their pre-sex techniques. 'I'll definitely have that please,' she said. 'Book us on.'

The Monday after the hen night she called me. 'I was really disappointed in the foreplay lessons,' she said, sounding cross.

'Oh dear,' I thought.

'It just wasn't raunchy enough,' she continued. For a moment I was speechless. 'I'm so sorry,' I said, eventually. 'I just want to make sure the feedback is passed on,' she said. 'I could have taken the class better!'






Obviously fancy dress is very popular on hen parties. The current trend is for girls to wear vintage tea dresses, as well as the usual naughty nurses and schoolgirl outfits. You get some strange themes though. Recently I saw a hen group who were dressed as jockeys and had horses attached to them!

Not every hen likes the traditional party complete with L-plates and bride-to-be sashes. One chief bridesmaid came to me and said: 'It can't be girlie and absolutely no feather boas, none of the usual hen stuff.'

I asked her whether she'd think of doing a stag weekend instead. 'Great idea!' She said. A few weeks later they headed to Newcastle for a day of paintballing, followed by curry and then on to a strip club. It was rather unusual but the bride-to-be loved it.

My most nightmare case was two twins who were having a joint wedding and wanted a combined hen do too. Even though the girls were identical in looks, their personalities couldn't have been more different.

One was loud and outgoing while the other was quiet and shy. Initially the quiet twin and her mum booked everyone for a stay in a five-star spa hotel in London with a meal afterwards. But soon I had the other twin on the phone, furious.

'It will be boring!' she said. 'I want to go out partying!' The mum called daily, crying. 'What can we do?' she sobbed. I calmed her down and promised that I would sort a compromise. It was simple really – I sorted out some club passes so whoever wanted to go on and party could and whoever didn't could go back to the hotel after the meal.

When their hen weekend arrived I sat by my phone thinking it would ring at any moment with another big bust up. But it didn't. Actually they had a great time and enjoyed the spa and the meal. Afterwards the party-loving twin went off raving with her friends while her sister went back to the hotel. Disaster averted.

I would have hated to be their wedding planner – I can only imagine the arguments!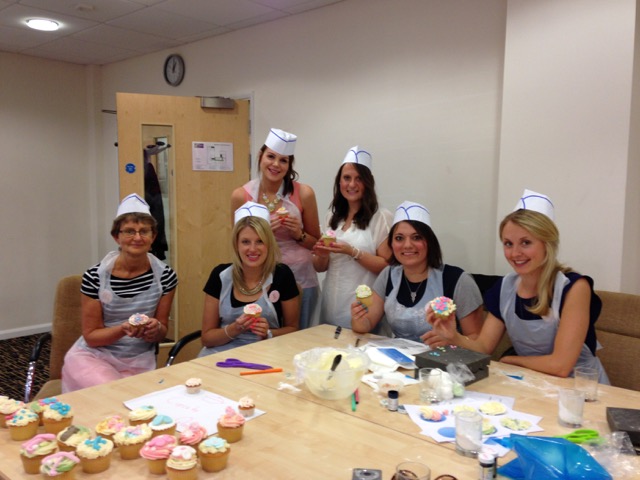 Our most popular hen destinations are London, Brighton and Manchester. Abroad I think its Marbella. I think TOWIE has boosted the success of that.

Of course the hens often get out of control – we've had complaints about hens skinny-dipping in pools and the noise. But there's nothing we can do – they're just having fun.

The naked butlers and strippers we provide often have rowdy hens pawing at them but they know what to expect and how to deal with it. We've had no serious incidents – yet!

From my experience the hens are often more outrageous than the stags – they're certainly louder!

When I tell people what I do for a living they're always jealous and I can see why. My job, while difficult at times, is just a big party and I wouldn't change it for the world.

You can buy Bella from all good newsagents.