Fizzbox's look into weddings continues this week as we have an exclusive interview with Matthew Oliver wedding planners. Weddings have grown into a fully-fledged industry worth billions globally. How you do a wedding can be incredibly varied and so the experience of one wedding differs greatly to another. No longer is it the same every time. You could go to a wedding with classic imagery, gowns and flowers and then the next time find yourself in a strange novelty event which is very personal to the bride and groom. Keeping up to date with trends and learning about things you didn't even know were possible is vital to make your perfect day…perfect!
Matthew Oliver is a planner of weddings in the UK and abroad. They specialise in creating the ceremonies that want a bit extra luxury. They have spent 9 years making couples dreams come true filled with beauty and innovative ideas. Here are his answers to our most pertinent questions around the state of weddings today.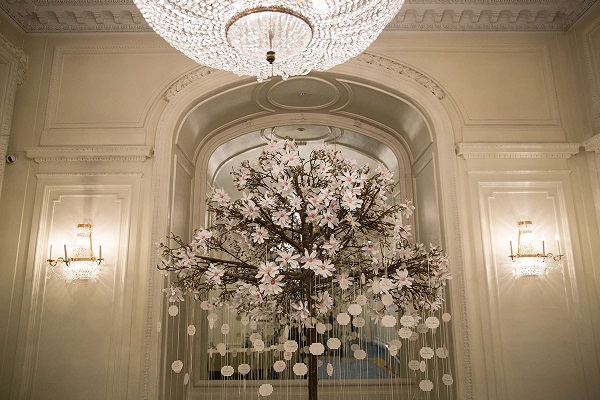 Paula Broome Photography & Ever Photography
What trends are you noticing in wedding ceremonies or receptions in the last couple of years?
Couples are becoming less constrained by tradition, I love churches, they are each unique and stunning, but they are the traditional approach. In recent times our couples are opting for slightly more unique ceremony setups, whether it be a beautiful orangery in perfectly landscaped gardens, an untouched island on a beautiful French lake or the Amalfi cliff edge, with an endless sea as the back drop. The possibilities become endless and as long as you are prepared to do a small separate legal ceremony before or after, it becomes a really appealing option! Another trend we are starting to see more of is copper, it is becoming really popular as a colour accent and material to scatter throughout your day, either through vases and candle holders, to the cutlery or larger instalments. It brings in a touch of the industrial, which is really on trend. Finally, amongst the many emerging trends, is that of the escort cards, although they came about in the 19th century they have come in and out of popularity, couples instead opting for a seating plan. However escort cards are making a come back due to creativity and fun you can imbue into their presentation, an idea we did last year at the Mandarin Oriental was to have a stunning life size artificial tree, from which guests escort cards elegantly hung. Guests were required to find their name to find where they would be seated for the wedding breakfast, it was beautiful and novel, one of many ways escort carts can be used to add in a little fun to your wedding day.
What is an unusual or unique theme you have been involved with?
We have been lucky to do some truly great and unusual themes, which have led to weddings which were exactly as our couples had envisioned and hoped! Though I am currently most excited about the theme for one of our upcoming weddings next month, dinosaurs! It is a high end luxury wedding at Longleat in Wiltshire and so we are not going too overt in the theme, but instead a subtle undertone to show true personalisation and the brides love of dinosaurs. I think it helps that I love dinosaurs too! The first introduction of the theme, which the guests will first experience, is with the wedding stationery, beautifully created with the dinosaurs eloquently blending in with the blue and white pattern, not immediately noticeable but easily identifiable upon closer inspection. The save the date and invite are the first impressions of your wedding for your guests, it should incapsulate the main theme (blue & white) but hint at the subtler personalities of your theme. We later see the dinosaurs crop up as beautiful origami escort cards, leading them to their seats where they will find a stunningly intricate mini blue dinosaur, varying in types and ready to go home with guests as favours. The final, not so subtle, be equally amazing insert of the dinosaur theme into the wedding is a 2 metre tall ice sculpture of a T-Rex, doubling up as a vodka luge, impressive and functional! I can't wait!
What's the most luxurious/lavish things you have seen or planned for a wedding?
Despite the life size trees and 2 metres high T-rex ice sculptures we have also had some pretty lavish entertainment, from immersive acrobatics and magicians to tethered hot air balloon rides during the drinks receptions. It adds an air of luxury and hails back to old royal courts, where dignitaries would expects artisans and extravagant activities.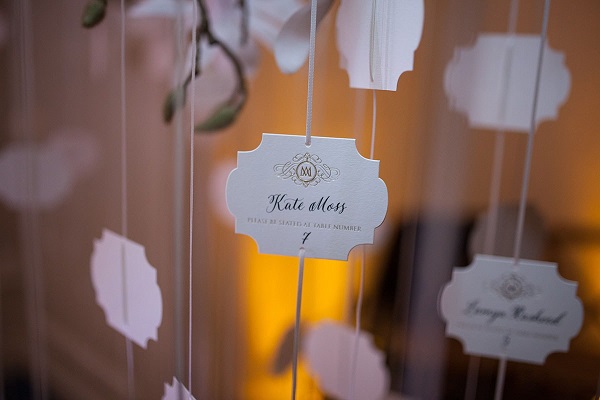 Paula Broome Photography & Ever Photography
What is the most stressful situation you have found yourself in planning a wedding?
What tends to always cause a bit of stress, wherever you are in the world, is transport. A number of our weddings are often in beautiful chateaus or castles in remote, untouched regions, and their are usually a lot of guests. Moving those guests from one location to another, possibly accommodation to wedding or ceremony to reception is usually a monstrous task, as their are usually no transport companies in these remote regions which can more 80+ people in one go. Those that are tend to be unreliable! So we always make sure plan this bit within an inch of it's life, so even it causes stress during the planning, it avoids the stress on the day, which is certainly where it counts!
Do you have a great tip for a wedding that's on a budget? What's an awesome option to get most 'bang for your buck'?
For any couples wanting the luxury of a served, sit down meal for your guests, you are usually looking at the catering as being one of the biggest if not highest cost, depending on the number of guests. A way to stop those costs climbing too high is to not have a starter. The drinks reception should include canapés, the elegance of waiting staff effortlessly mingling with guests offering drinks and beautifully parcelled food is a must! It's one of the most fun, relaxing parts of the day. Those canapés could however easily be the starter, when guests find their seats you go straight into the main, followed by a delectable dessert. Guests are still receiving effectively receiving a three course meal, just in a slightly altered format. It is one to think about.
Many couples like to add a personal element to a wedding that make it special. What is the best examples of DIY or a personalised part of a wedding you have seen?
Difficult one! Favours are always a favourite for the DIY element, and perfect for injecting personality and saving money! One of my favourite favours was where our couple wrote a little unique poem per guests, a personal unique poem that spoke to why they were friends, or how they met or why they were invited. Each delicately tied with lace to small bottle of home made gin. It was so cute and creative, with a real personal touch. It was a really emotional moment to the day!
You can find more information about Matthew Oliver at matthewoliver.co.uk.
So if you're looking to find out more about planning your wedding or potentially arranging a
London hen do
, please do get in contact.