It's safe to say that the last few years weren't quite the time we anticipated and saw celebrations and special occasions cancelled, or at least heavily restricted due to government guidelines. But the good news is that you won't have to miss out on celebrating the good times any longer!
The rise of the virtual activity is currently taking the world by storm, so if you've got an upcoming reason to celebrate or are simply looking to have some fun with friends, then you'll love the latest activity that we've introduced to our online range – virtual cocktail making! You and your group will learn to really shake things up with one of these virtual cocktail making sessions, which will take place from the comfort and safety of your own home via Zoom (Other video calling applications may also be available depending on your chosen supplier).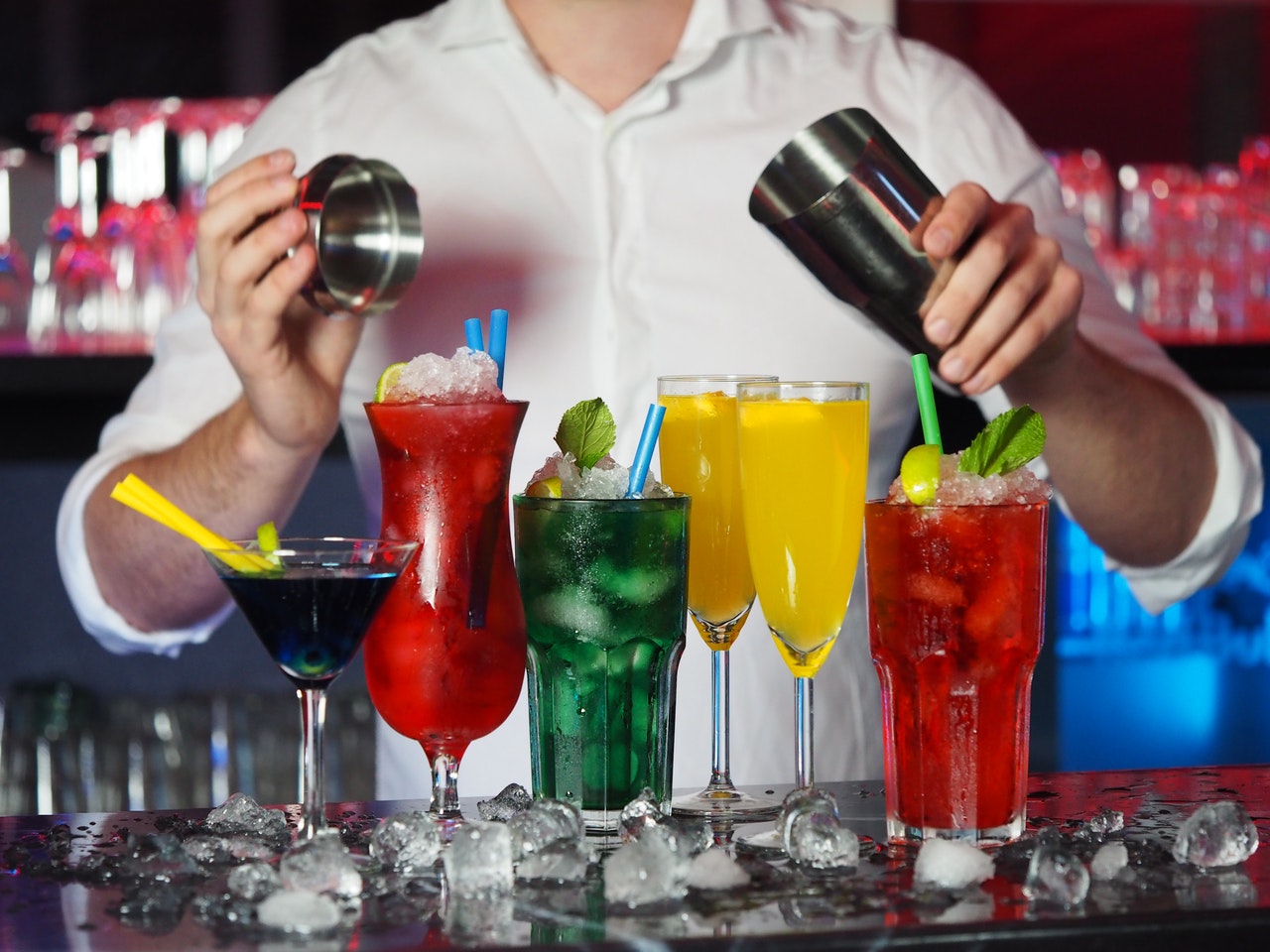 These classes are great fun for everyone; whether you've had a go at mixing some drinks up before or whether you're a complete novice, then you'll love these fantastic, interactive sessions that will provide the perfect solution for an alternative celebration. Here, we've provided you with the ultimate guide to virtual cocktail making, including some of our recommended products – why not take a read and get ready to familiarise yourself with this popular, virtual activity?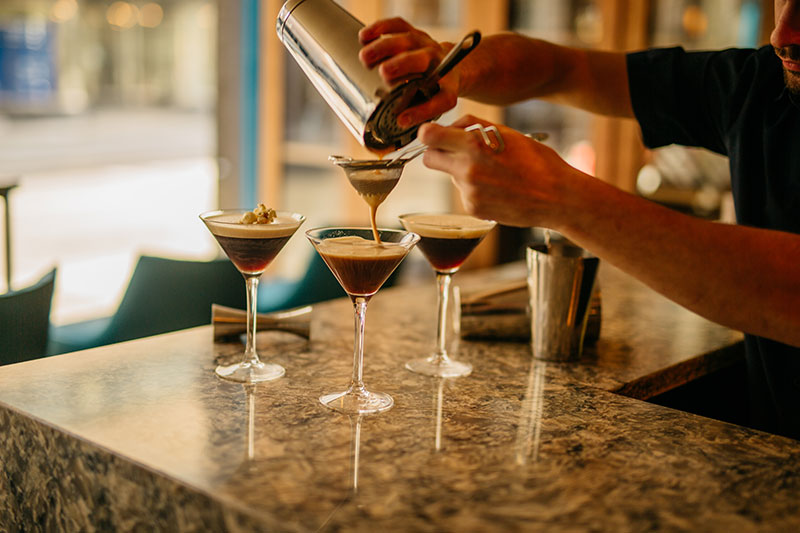 How Does Virtual Cocktail Making Work?
Just like in normal times, your class will be hosted and run by a professional mixologist, however with a virtual session, you'll be able to enjoy the experience from the comfort of your own home.
Each virtual cocktail making class will take place via a video calling application such as Zoom and your session will be private and strictly for you and your group only, adding that personal touch to your experience! A kit containing all the ingredients and necessary equipment will be sent to each member of your group ahead of the class.
You'll be given your own personal link to begin your session at the agreed time, which you'll need to share with your group in advanced. Your class will be hosted and led by an experienced mixologist who will provide a warm welcome to everyone, before giving an introduction and brief run through of your session.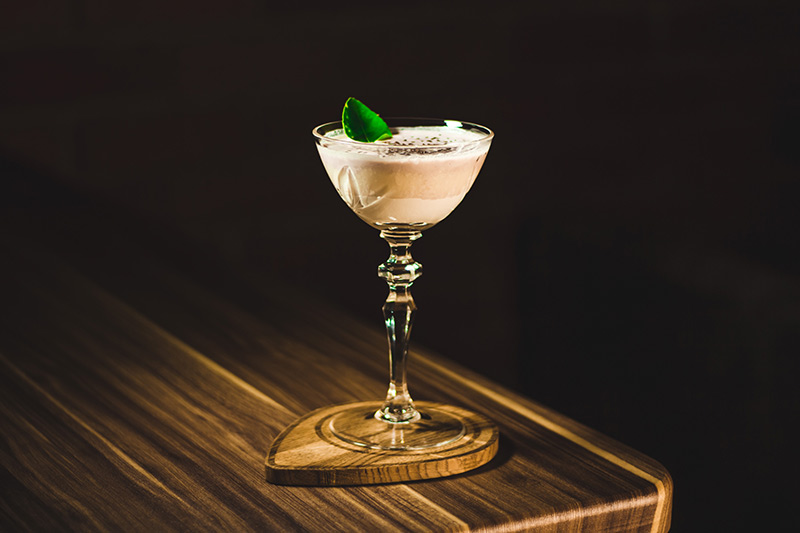 It'll then be time to make your first drink! Your mixologist will provide a demonstration of this initial drink, before breaking things down into easy, manageable steps for everyone to follow. You'll mix, muddle, shake and stir your way to perfection and it won't be long till you've created a sensational and sumptuous cocktail.
There'll usually be a short interval between each drink, where your host may provide a little history into the drinks you're making. Alternatively, you may like to take the time to chat with your group as you sit back, relax and enjoy your tasty creation. Afterwards, you'll dive straight into making your next cocktail, which will include a demonstration.
As each of our offered cocktail making sessions are run by different suppliers, the content, duration and inclusions will vary. Please take a look at each listing's description, important info and customer notice to see what is included in that particular activity.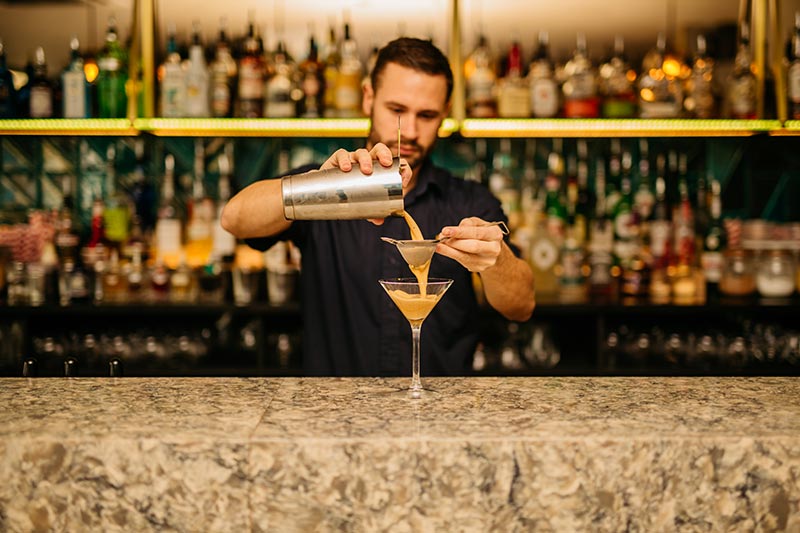 How Many Drinks Will I Be Making?
You and your group will be able to make a minimum of two delicious drinks each during your virtual cocktail making class, however, this amount may vary and is very much dependent on which activity provider you choose to host your session.
What Type of Cocktails will I Be Creating?
This all depends on the type of virtual cocktail making class you go for - we're proud to offer a great selection of different virtual cocktail making suppliers! If you're opting for Christmas cocktail making, you'll have the opportunity to create your very own festive inspired drinks that will be sure to get everyone into the Christmas spirit!
If you choose one of our cocktail making classes that are available all year round, the types of drinks you'll make will vary depending on your activity provider – these could include exotic concoctions such as the Passionfruit Martini or the sophisticated Espresso Martini! Our non-seasonal virtual cocktail making classes are great for special occasions including hen parties, birthday parties, teambuilding or simply just for fun!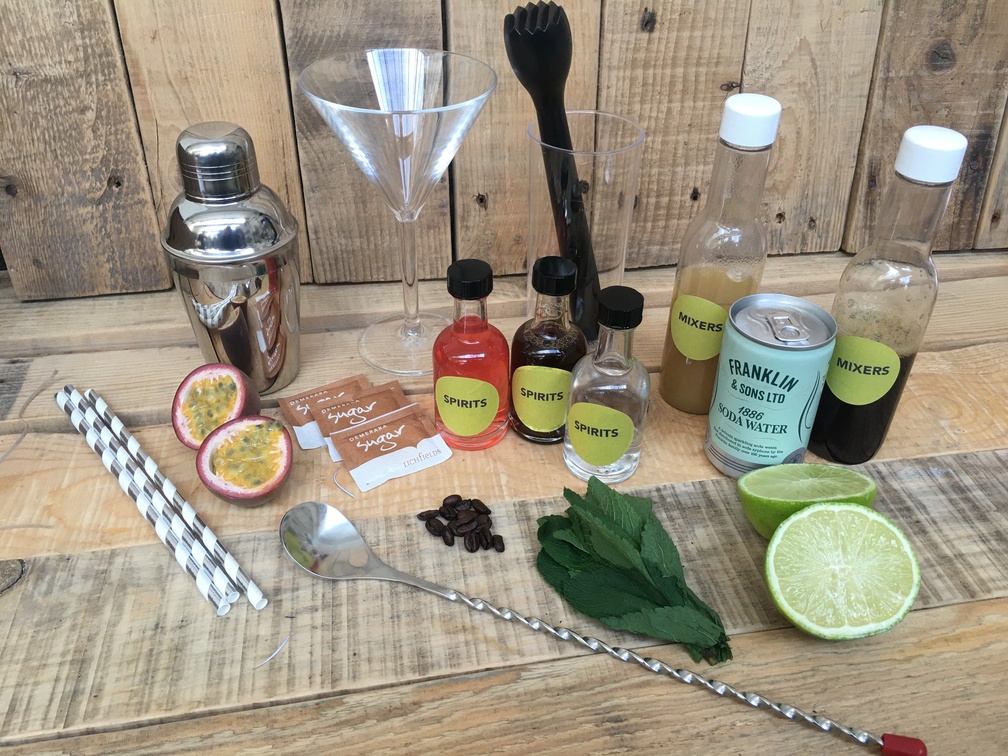 How Many Participants Can Attend a Virtual Cocktail Making Session?
Because these cocktail making masterclasses take place online, you'll be able to have a larger number of guests attend compared to a physical cocktail making class taught in a bar or venue. The minimum number of participants required to run a virtual class ranges between 5-10 people, whilst the maximum could be up to 100 guests and beyond!
Please ensure that you check the product description on your preferred virtual cocktail making class and check the minimum and maximum capacity numbers before booking. In addition, all members of the class must be 18 years of age or older to partake in the drinking of alcohol.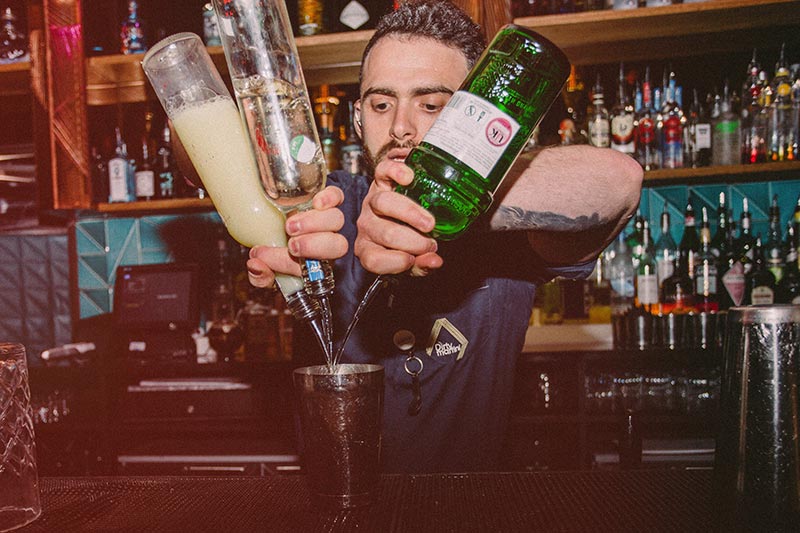 Do I Have to Provide all the Ingredients and Equipment for the Class?
Nope! Your provider will send each participant a handy kit in the post ahead of the virtual class, which will include everything needed for everyone to make their own delicious cocktails during the session. Kits will include all ingredients, in addition to all the vital equipment needed to mix up the drinks.
Please note that you'll need to provide your own glass to pour your cocktail into; if you don't have a suitable cocktail glass, then a coupe glass or a small wine glass will work just as well! We also recommend buying some cubed ice for the session if you'd like your drinks to be served chilled!
How Much is a Virtual Cocktail Making Session?
Prices do tend to vary amongst virtual cocktail providers; however, prices start from £37.50 per person. Included in the price of each virtual cocktail making experience, will be a handy kit filled with ingredients and equipment to whip up your drinks, postage so your package can be delivered to your home address and the online session, which will be streamed to you via Zoom. Please note online video calling applications may vary depending on which activity provider you choose to supply your session.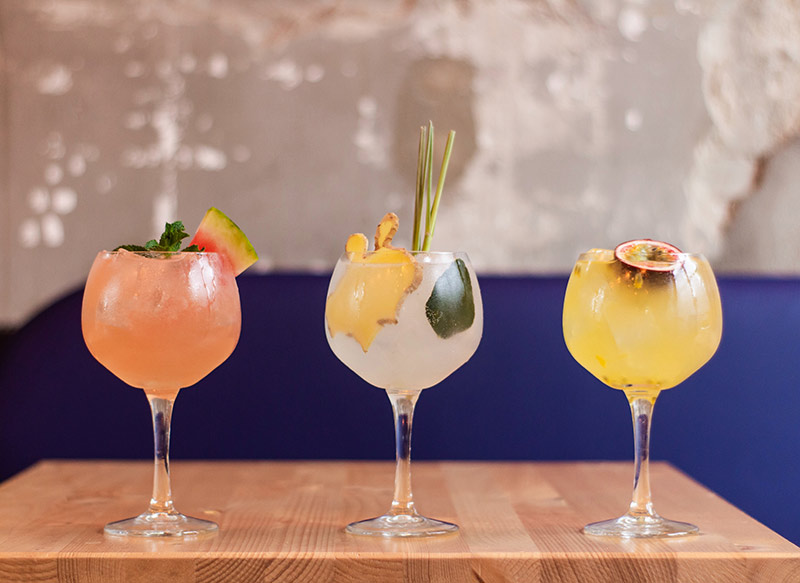 Why Choose a Virtual Cocktail Making Session?
The year 2020 has proved more than ever just how important it is to keep in touch and stay connected with friends, family and colleagues, and we believe there's plenty of innovative ways to do so, one of which being these incredible virtual cocktail classes.
Not only are they a super fun virtual activity, they're also great for team building and corporate events or for special occasions such as birthdays or hen do's! Get ready to inject some fun into your year and prepare to learn some cocktail making skills! You'll be taught all the best tips and tricks to whipping up your own drinks with these brilliant classes that are sure to be a hit with your entire group!
Our Recommended Virtual Cocktail Masterclasses
Why not take a look at the current virtual cocktail making classes we offer and send an enquiry through to make a booking? Remember, we're always on the lookout for new suppliers to work with and will be adding new products to our virtual activity range every week!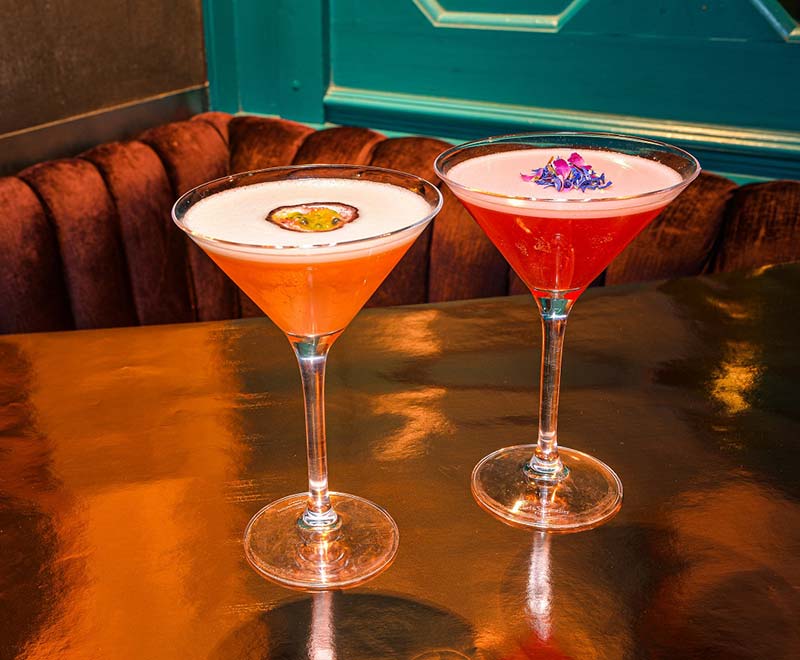 Virtual Cocktail Making by Dirty Martini
· Price: £37.50 per person
· Minimum numbers: 8
· Maximum numbers: 100
· Duration: 45-minutes
This excellent online class is ideal for a whole host of occasions throughout the year, including birthdays, hen parties, corporate events, teambuilding, Christmas or simply just for fun with a group of friends or colleagues.
There will be a choice of two kits to choose from; The Raspberry and Coconut Martini and Passion Fruit Martini Kit or The Espresso Martini and Passion Fruit Martini Kit, which will be delivered to each guest's home address in advance. Please note that all group members must choose the same kit to be able to commence with the experience.
Look forward to learning to mix up your chosen drinks using the ingredients and equipment provided and using the steps that your experienced mixologist will provide. There'll also be the chance to enjoy a Q&A about each drink and learn a little more about what you'll be making.
Book your virtual cocktail making experience with Dirty Martini by sending an enquiry through today!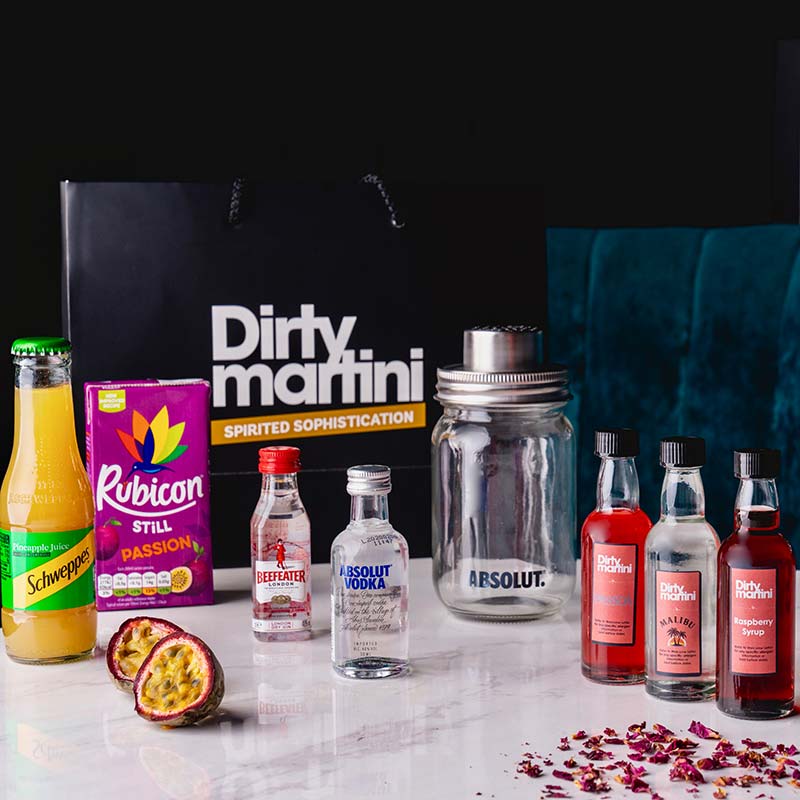 Virtual Cocktail Masterclass – Jonny Cocktail
· Price: £40 per person
· Minimum Group Size: 10
· Maximum Group Size: 1,000
· Duration: One Hour
If you'd like to learn how to make four delicious drinks during your virtual session, then this cocktail masterclass by Jonny Cocktail is the one for you and your group! Running all year round, this virtual activity is ideal for a multitude of events including team building, hen celebrations and birthday parties. Of course, if you'd just like to round up some of your friends and spend some time with them online and try something new, then this virtual cocktail class is ideal.
You'll be sent all the ingredients and equipment needed for the session to your home address and will learn from the top mixologist how to mix up three sumptuous drinks. These are drinks that you'll be able to create with ease in the future and will be perfect for impressing friends and family!
Send an enquiry through to book your virtual cocktail making experience with Jonny Cocktail now!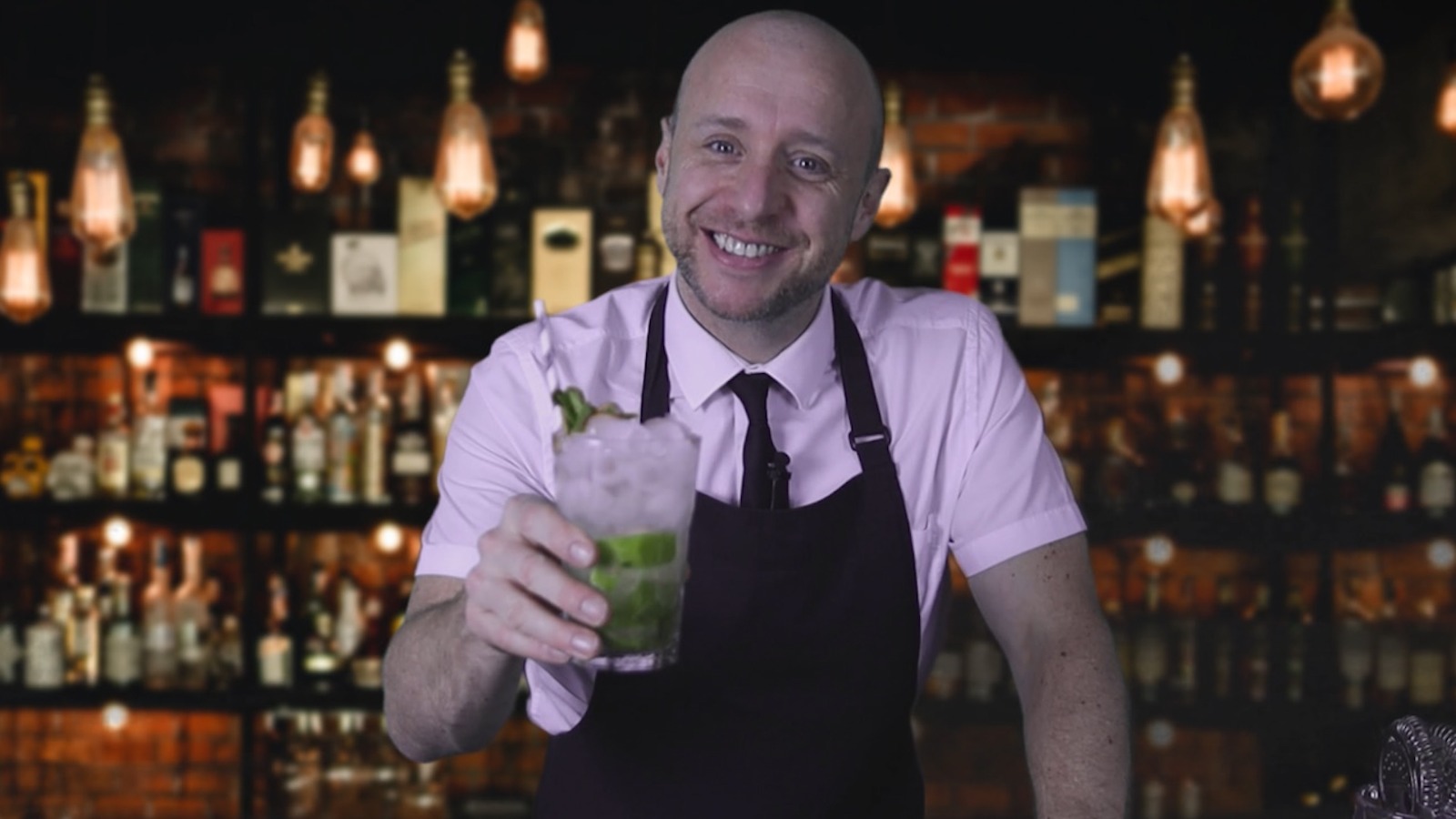 Virtual Gin Masterclass – Jonny Cocktail
· Price: £40 per person
· Minimum Group Size: 10
· Maximum Group Size: 1,000
· Duration: One Hour
If you're big gin fans, you'll love this virtual gin cocktail making masterclass where you'll be taught how to make mouth-watering, gin-based cocktails. All ingredients and equipment will be sent to you before the event, so you don't have to lift a finger, just look forward to a fun activity with friends, family or workmates. One of Jonny Cocktail's professional mixologists will teach you how to make tasty drinks for a full hour over a video call. You'll learn how to make an English Country Garden, Gin Fizz and Bramble, tasting testing every creation. If you're looking for an activity for virtual team building, a hen or birthday bash, this one will leave everyone smiling.
Send an enquiry through to book your virtual gin masterclass experience with Jonny Cocktail now!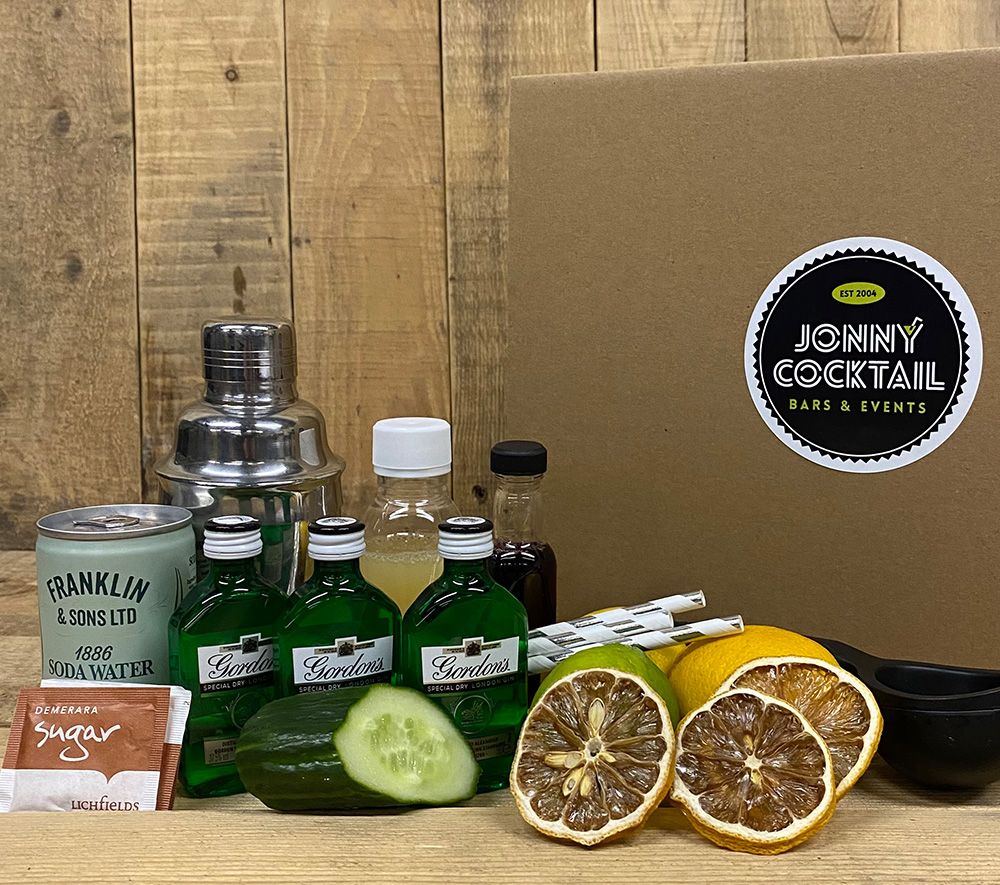 Book Your Virtual Cocktail Making Class Today
If you'd like more information, to place an enquiry with the experience provider, to ask any questions or to make a booking, check out our cocktail making listings in virtual experiences now. You won't regret it. After all, who wouldn't love learning how to whip up delicious drinks at home?