This week, we interviewed the lovely Emma Levick from Holiday Inn, Brighton Seafront where we found out more about her role as Sales Office Manager and some of the many exciting events that this venue has played host to.
Having worked with The Holiday Inn Brighton Seafront for many years to promote their Brighton Christmas Parties, we were only too keen to find out more about their events and what sets their venue apart from the rest!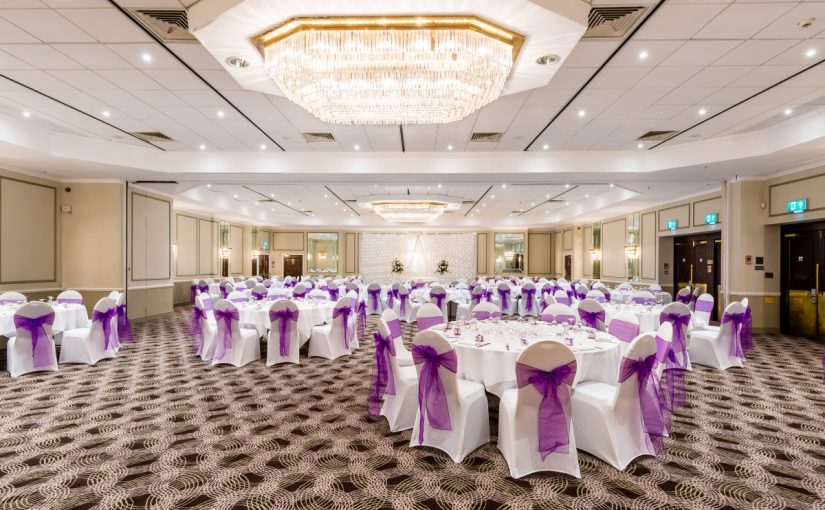 1. Hi! Tell us a little bit about yourself and your role at your venue
Hello! My name is Emma and I am the Sales Office Manager at the Holiday Inn Brighton Seafront. I look after all meeting space at the hotel, handling a wide range of bookings from large corporate conferences to weddings, birthday parties and private gala dinners.
2. What do you love about your role?
I love how varied every day is. We have 9 separate function rooms at the hotel with our largest hosting up to 450 delegates and so every booking is different. In a typical week, we could host a hen party life drawing class, a wedding, a pharmaceutical conference and a trade-show style exhibition! I get to meet and work with so many different types of people each day, it is very rewarding.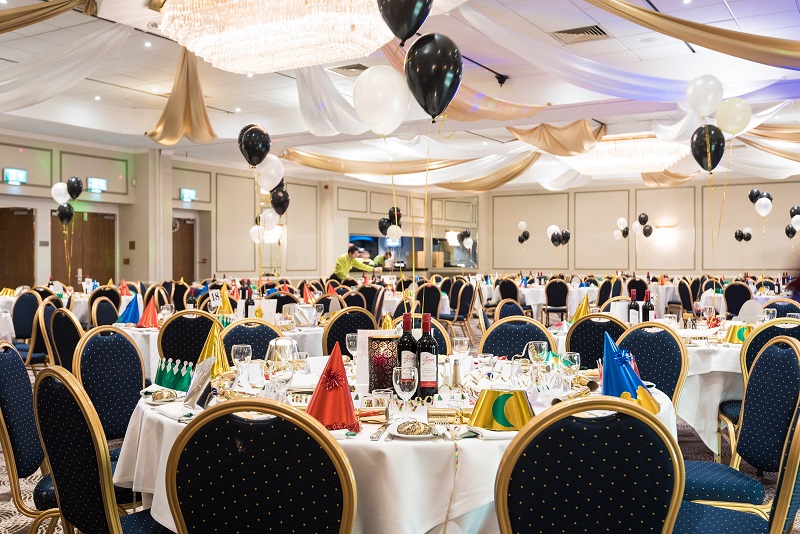 3. What would you say that the most challenging aspect of your role is?
Tailor-making an event to suit a client's very specific requirements can be challenging at times. As we are such a versatile venue, there are a lot of different options, but over-coming this just makes my role even more satisfying.
4. What's the most exciting event your venue has ever hosted?
We hosted a 'Strictly Come Brighton' FAM trip event for 150 corporates based all around the UK to showcase our venue to a new audience. We prepared a five course Brighton themed gala dinner, followed by a professional ballroom and Latin inspired dance class for all FAM Trip guests, complete with a celebrity judging panel. We also organised a treasure hunt around Brighton, a trip on the i360 and an after dinner Strictly themed disco – there were plenty of photo opportunities with multiple themed props!
5. Why do you think that it's important for employers to plan events such as Christmas and summer parties for their employees?
It is a fantastic way to celebrate all that has been achieved throughout the year. I do also feel it is important to encourage teams to socialise and enjoy themselves – it really does help to build a strong, motivated team. It also creates a talking point for the rest of the year, building excitement towards the next company event. After all, who doesn't love letting their hair down every once in a while!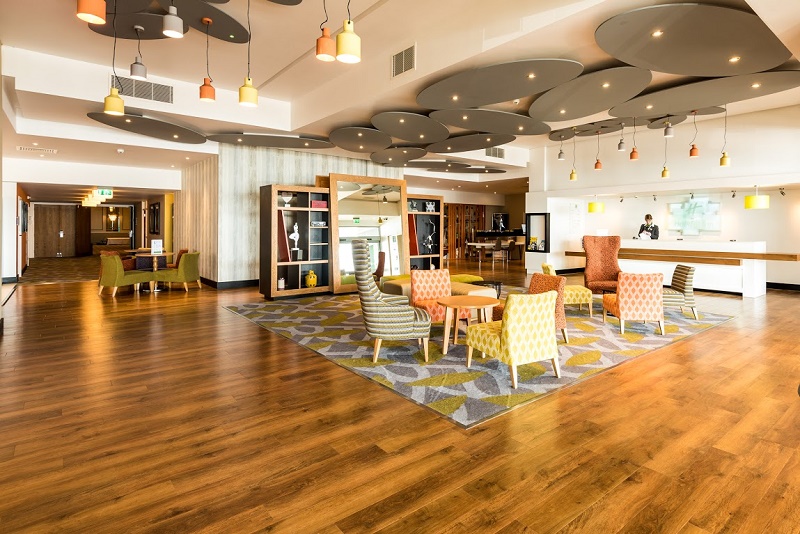 6. What sets your venue apart from the rest?
We have recently completed a £4 million internal refurbishment, however original chandeliers from the 70's still remain giving our function rooms a classic, formal feel, whilst still being modern with a Brighton theme throughout.
We pride ourselves on our very strong team, who are always eager to exceed each guest's expectations. We all have a strong knowledge of the hotel as well as our local surroundings which enables us to create memorable moments.
Have you seen our rooftop artwork? Local artists Art + Believe have created their Sky Gallery on top of our 17 story building, it truly is a masterpiece worth checking out: http://www.artandbelieve.com/
7. Christmas party season is over at present, but when do you start planning your Christmas parties and brochures?
Planning Christmas has already started for us. We have already begun discussing what our potential Christmas offerings could be in order to ensure a memorable night is had by all. Promotion will probably start around April time, once we receive our brochures, so watch this space…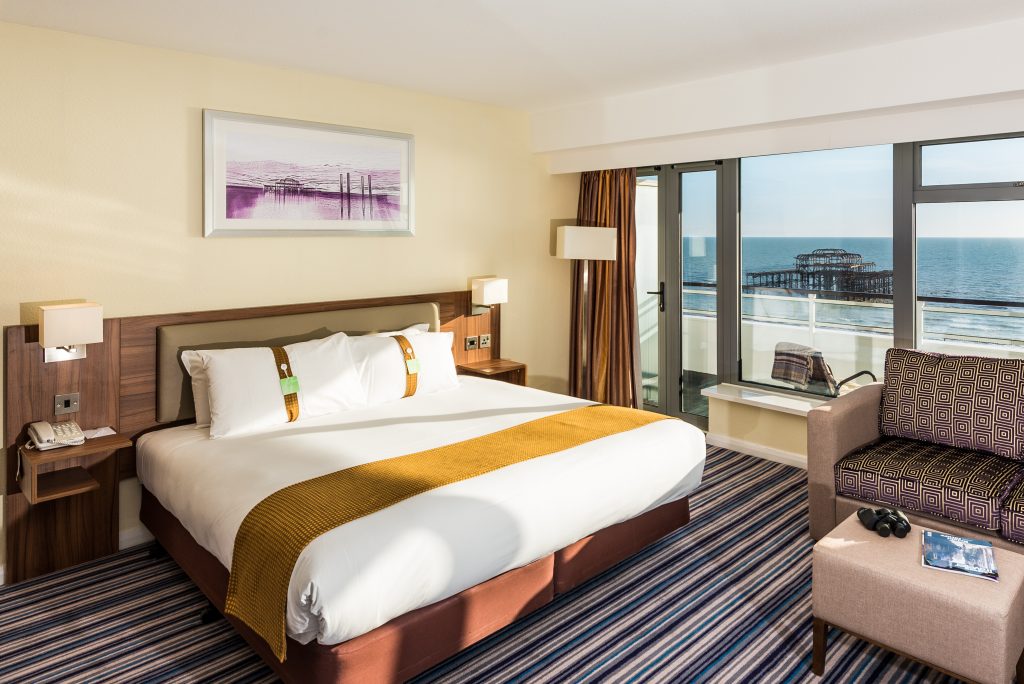 8. What kind of bespoke elements could you incorporate in and personalise a client's exclusive party?
We are very lucky to have such flexible function spaces and a trusted list of local suppliers which means we can usually make most visions come true. From venue theming, to tailor-made menus and drink packages we pride ourselves on bringing ideas to life.
9. Do you offer corporate summer parties? If so, what kind of themes do you offer?
We certainly do! We usually tailor-make unique offerings for exclusive parties, however we will be looking into an all-inclusive offering this year as our all-inclusive Christmas parties have been so popular!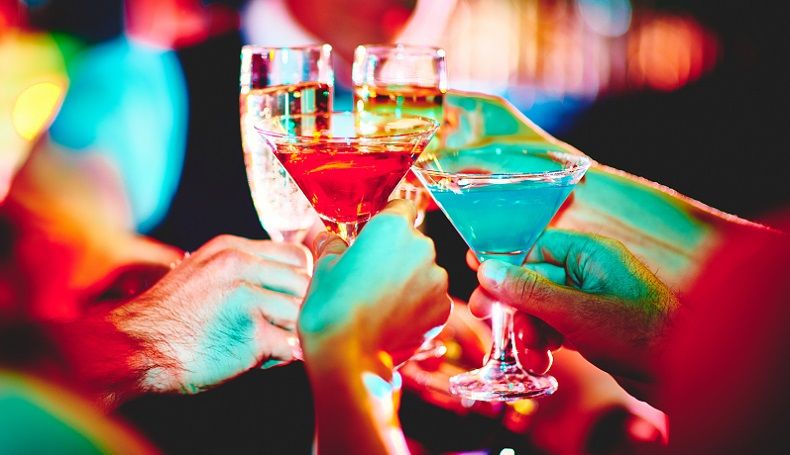 10. Finally, what's your favourite cocktail to enjoy at a party?
To be honest, I love a good prosecco cocktail – Kir Royale is probably my favourite, however I couldn't stay away from the Baileys cocktails over Christmas!