Flowers are an integral part of the wedding. It can create the right atmosphere, and also provide a nice accent to a theme. Flowers also play vital roles in the wedding ceremony with girls sometimes placing lots of emphasis on the traditional bouquet throwing!
The use of floral wedding decorations actually goes back to Roman times when the women used to hang garlands of herbs, which was supposed to aid fertility and ward off evil spirits. Nowadays it just wards off those with hay fever. It has become something of an art though, and a
popular activity to do on a hen party
in preparation!
Of course, at a traditional ceremony, the predominant colour will be white and a variety of flowers are popular. Roses are perfect if within budget and give a romantic authenticity. Other popular choices are white Hydrangeas or Peony, which symbolise happiness. An excellent choice for your big day!
At times it is not even always natural when flowers are concerned. Porcelain bridal flowers, artificial versions of the real thing or handmade flowers with Swarovski crystals can often be used.
However, lots of people are now turning to alternative weddings from the traditional white church number. New trends, new flower combinations, and presentation ideas are now providing an alternative to the traditional flower arrangements. It can be difficult however to get the right decoration to go with these new styles of weddings and that is where a professional can really turn those dream in your head into reality.
So, if you want it done properly though you're going to want to use a florist who specialises in weddings. We spoke to two of the UK's best authorities on this and gave them the task to offer advice for weddings that choose to go down the roads of a natural theme, and for couples who want to be as up to date and modern as possible.
Natural Wedding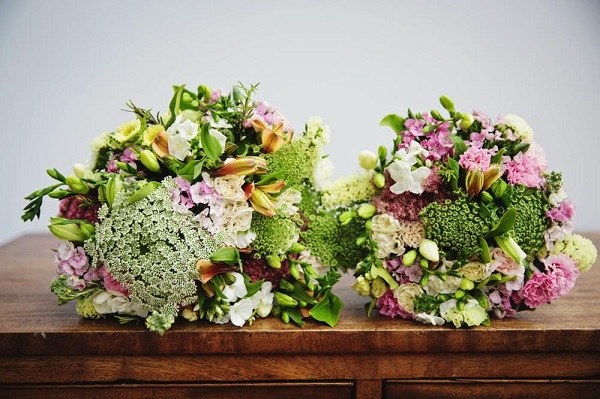 It's a romantic thought to pick your flowers on the way to your wedding to get that natural just picked look, but please don't try this at home (!) Freshly picked flowers have a tendency to droop and your florist is skilled at conditioning them to last, and of course designing them to look as if they have just landed together in that beautiful natural way.
Here's a few of my tips to ensure that your flowers look natural and get away from the old-fashioned formal structured arrangements that are popular in traditional events:
1: Ask for seasonal blooms, with us for instance, you can choose 100% British Flowers if you want to or have a mix, but the important thing is to include garden flowers and plenty of variety - this gives you that really natural look to your bouquet. You can of course choose the colour palette to match your theme but if you want that natural look allow the florist to use complimentary colours… After all when did you last see a one colour wildflower meadow or garden?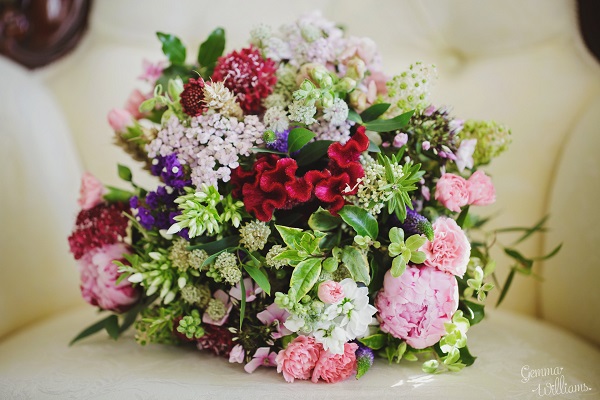 2: Include foliage. 2017 sees a huge trend for moss and greenery and including lots of leaves brings the colour in your flowers to life and gives lots of texture and depth to the designs which in turn gives you that natural look which reflects the countryside you are emulating.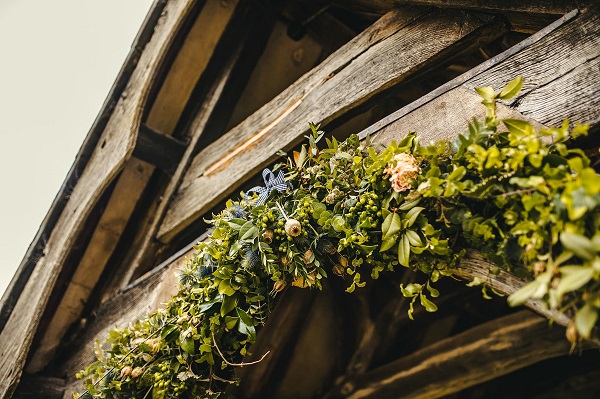 3: Avoid structured bouquets - Whether posy or teardrop shape, especially those that are wired or oasis based. They can never really look natural… Of course avoid exotic flowers like orchids or bird of paradise and go for a loosely tied bouquet or posy where the flowers determine the shape. Finish with hessian or lace to give it a natural feel.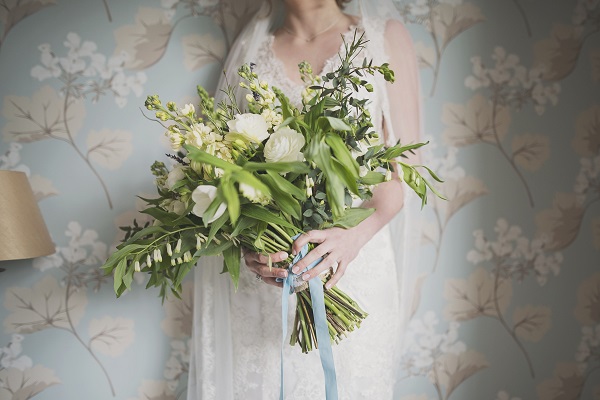 Modern Wedding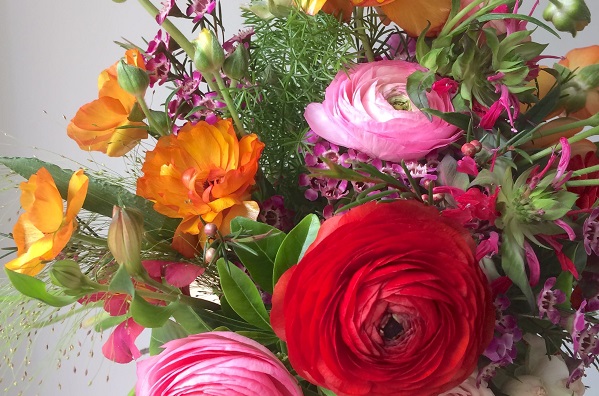 In the last couple of years I have noticed a real change towards colour, more and more brides are requesting to add a pop of colour to their bouquets to liven things up a little. In the past, tradition has kept wedding flowers very subtle but nowadays brides are becoming brighter and bolder with their ideas.
Colour is a great way to create more of a relaxed vibe and adding plenty of lush greenery to your bouquet gives a really nice loose, natural feel. Wild garden like flowers are popular currently too, this helps to keep flower arrangements relaxed which can help when trying to create an overall less traditional style.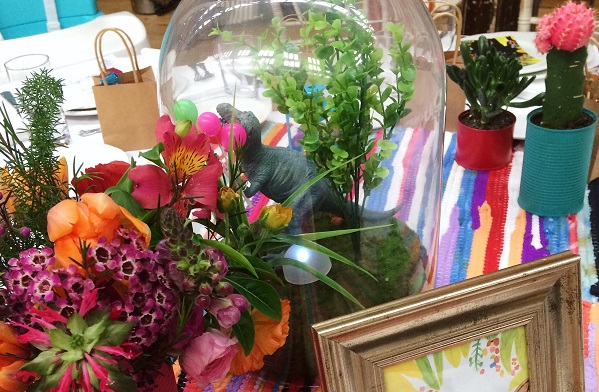 Tropical colours are also really popular at the moment and not just in the wedding industry, it is everywhere! Succulents and cacti are popular for home decor, tropical leaf prints are fashionable in clothing and interior design so naturally these things come on over to floristry too. We're seeing bold peaches and corals, hot pinks, oranges, vivid greens and big tropical leaves alongside gold accessories.

I've had the pleasure of working with some really creative couples who have been full of ideas of how to create a bright and colourful fun weddings which have more of a fiesta feel to them. Working alongside you and creating floral displays to work with your style and theme (however whacky) is what us florists love the most!