Spain conjures up images of white sand beaches, all-year sun and enough steamy romantic imagery to fill a whole volume of poetry. When planning a
hen party
, it's essential to choose the destination that best reflects your party and you could do alot worse than Spain where there really is something for everybody – from the young party animals to the more sophisticated culture vulture. Let's take a look at Fizzbox's top 5 Spanish
hen weekend
destinations (in no particular order).
1. Marbella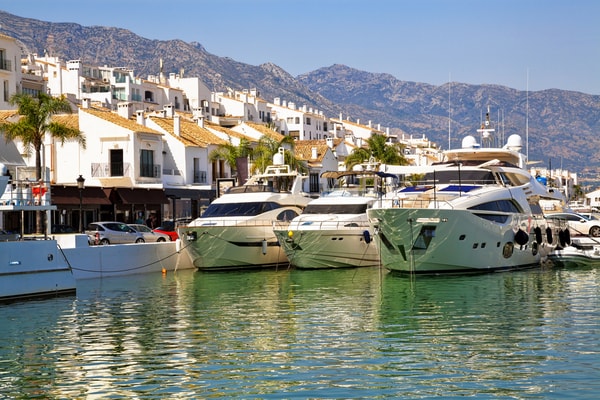 Despite being popularised recently by the controversial ITV2 reality show, The Only Way is Essex, Marbella has a reputation as home from home for the rich and famous. The stars of the afore-mentioned show recently flew over to the Andalusian coastal town for a well documented stag weekend. Those seeking classic Spanish architecture, museums and galleries might be rather disappointed as Marbella is more Anglicised than some of the destinations in this list but those who like a full English after a heavy late night won't be found wanting. Glorious beaches, a multitude of clubs and bars and more than a few wealthy Ferrari-driving bachelors casually strolling around the old harbour make a
Marbella hen weekend
a tempting proposition, indeed.
2. Benidorm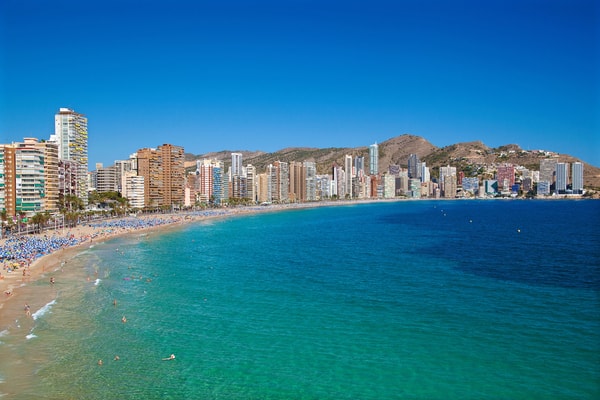 Benidorm really is home away from home. The English have loved this Spanish town since the 70s and a strong community of expats now call it home. The town is full of anglicized delights such as pubs and fish and chip shops. It is also a party town with a ton of clubs and bars that serve your favourite drinks and let you dance all night. The hot weather and beaches mean that hangovers can be overcome in the comfort of a sunbed and the Mediterranean Sea provides a refreshing change from a shower! If you're a party animal who likes their home comforts, then a
hen party in Benidorm
is the one for you.
3. Barcelona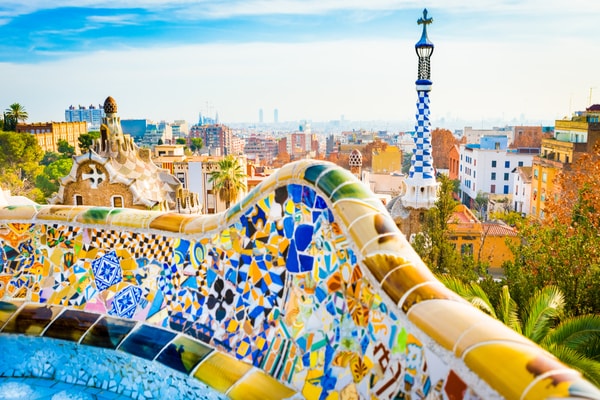 This fiercely independent city won't thank me for listing it in a Spanish list, seeing as it considers itself the capital of
Catalonia
, but let's not get dragged into politics here. A
Barcelona hen weekend
is probably the most versatile option for a Spanish hen do. The city is equally adept at providing beach weekends with its long, beautiful beaches, a bonafide sight-seeing city break or even a no-holds-barred party weekend, only aided by some of the most beautiful inhabitants of any city worldwide.
4. Madrid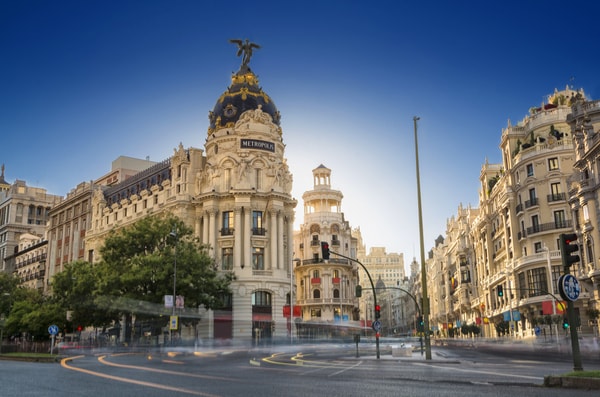 The capital of Spain is unsurprisingly rich in variety, though possibly not a great option for the spendthrift among you. This destination suits small parties best of 4-6 as it's not really a city you'll want to tear up, rather than lose yourself in. Madrid, despite being one of Europe's biggest cities, is very much in touch with its history, something you won't fail to recognise when wandering the streets. It's a slow-burner of a destination, perhaps not a place you will immediately fall in love with, more a city that slowly reveals its charms rising to intoxicating levels before you leave. Make sure to check out this destination for a potential
Madrid hen party
.
5. Tenerife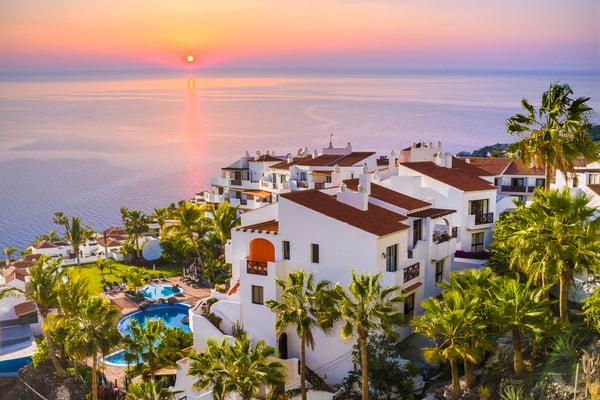 Okay, so if you look on a world map, Tenerife is about as Spanish as Jamaica is English but this island off the coast of Africa has all the flavour of Spain with the incredible climate of a volcanic island near the equator. The island has two contrasting faces for visitors. In the south its beaches, resorts and theme parks are a popular destination for families and party animals, as well as for a
Tenerife hen party
, while it's equally popular for a
Tenerife stag do
. There you will never be short of something to do.
The other face of the island is its nature and unique topography. The volcanic island is filled with forests which you can walk through and discover the wildlife that call Tenerife home. The volcano itself is part of a barren landscape typical of volcanic islands and is such a monster sized mountain that even in this hot climate the top of it is often covered in snow. The pictures alone make it worth the visit.
6. San Sebastian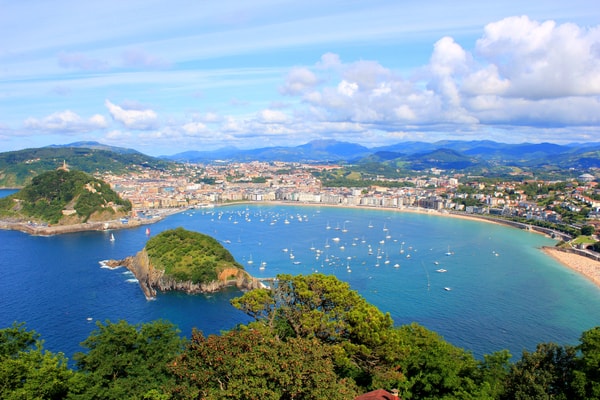 If Marbella is home to the rich proud, then San Sebastian is the home of the understated millionaires. The coastal city is a much more sophisticated affair. San Sebastian is home to some gobsmackingly beautiful beaches on the Atlantic. The water might be a bit colder than the Mediterranean, but it makes up for it with excitement. The sea is full of waves on this side of Spain and therefore surfing!
San Sebastian is also a foodie heaven with a culture almost entirely built around meal time. There are seven Michelin starred restaurants in the city. There is also a very unique food service known as Pintxo, which are small bitesize snacks originally designed to go with your drinks. The nightlife is built around this and a typical night in San Sebastian involves visiting lots of bars. This part of Spain is also one of the rare places in Europe who drink cider. So, if Cider is your poison then San Sebastian will feel like home.
7. Valencia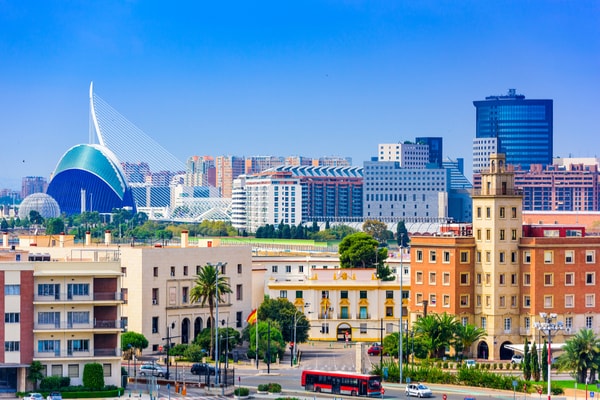 Valencia is the third biggest city in Spain but is rarely on any tourist wish list. The funny thing is though, it should be on everyone's. The city full to the brim with culture, sights and things to do. Valencia is home to the City of Science and Art, which is a futuristic neighbourhood where the buildings look like they belong more on Mars than the Mediterranean. In fact, modern buildings set this city apart from the much more traditional cities of Barcelona and Madrid.
Another cool aspect of the city is its parks. Valencia used to struggle with flooding from its main river. A genius decided to divert the river to the outskirts and convert the former river bed into a city centre park. The bridges that once crossed the water now extend over a lush green park with gardens and walkways. Innovations like this are not surprising in a city with its eyes firmly looking ahead rather than behind.
8. Ibiza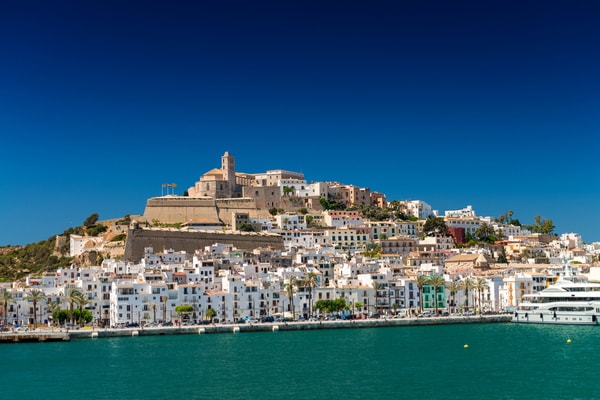 Ibiza had a very different reputation in the 90s than it possesses today, thanks in-no-small-part to those folks at ITV again, with Ibiza Uncovered – the show where travel reps would ply gawky teenagers with enough booze to down an elephant – fortunately, it's a reputation that's starting to shift more towards being a classy, upmarket destination for the thinking-person's-clubber.
Ibiza is an island that still boasts some of the world's best clubs
, but it's become so much more with progressive, forward-thinking restaurants setting up shop there, as well as vintage markets, boutique shopping and, of course, beautiful beaches.
Ibiza hen weekends
aren't the cheapest option available, but they certainly pack quite the punch for their emphasis on all-night dancing and all-day beach-dwelling in real style.
9. Sevilla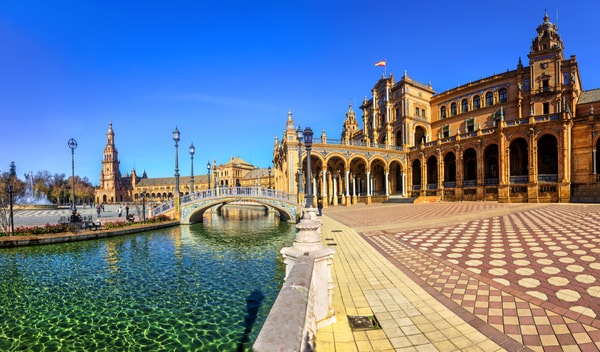 Now, here's a classy, sophisticated city that really marches to the beat of its own drum – this is authentic Spain at its very best. For the fond of food there's an enormous range of top quality traditional tapas restaurants lining the thin streets that arrow off from the main streets. It's here you'll discover your own personal little corners of Seville, a city that has a very unique, romantic pulse informed by the staggering medieval architecture you'll stumble upon at regular intervals. A Sevilla hen weekend is about as alluring as they come.
10. Malaga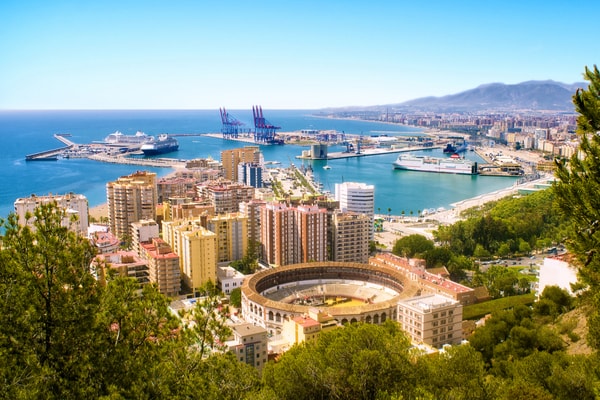 Just down the road from Marbella is Malaga, the biggest city on the Costa del Sol. It is a city filled with history and culture thanks to its location and conquering by North Africans. It also has a storied past in art being the birthplace of Pablo Picasso and the galleries to match. If you want all the sun and heat that southern Spain has to offer but want to avoid the tourist traps, then Malaga could be just the ticket. Malaga is a mix of all the cultures Spain came into contact with. You can see a Roman amphitheatre, Moorish Castle and Spanish church all in one walk!