Throughout history artists have drawn nude figures using charcoal. Classical, renaissance and modern artists have drawn the human form to perfection and hung their works in galleries. But how have we turned this into a fun party? What actually happens at a Nude Life Drawing party?
Firstly, you're not expected to be the next Monet! If you haven't even picked up a pencil since your school days, then you're probably in the same boat as everyone else! Although, if you are a secret art prodigy then by all means use this party to show off! This isn't GCSE Art though, girls and boys, and you won't be drawing bowls of fruit. Hell no! We've got something much juicier for you!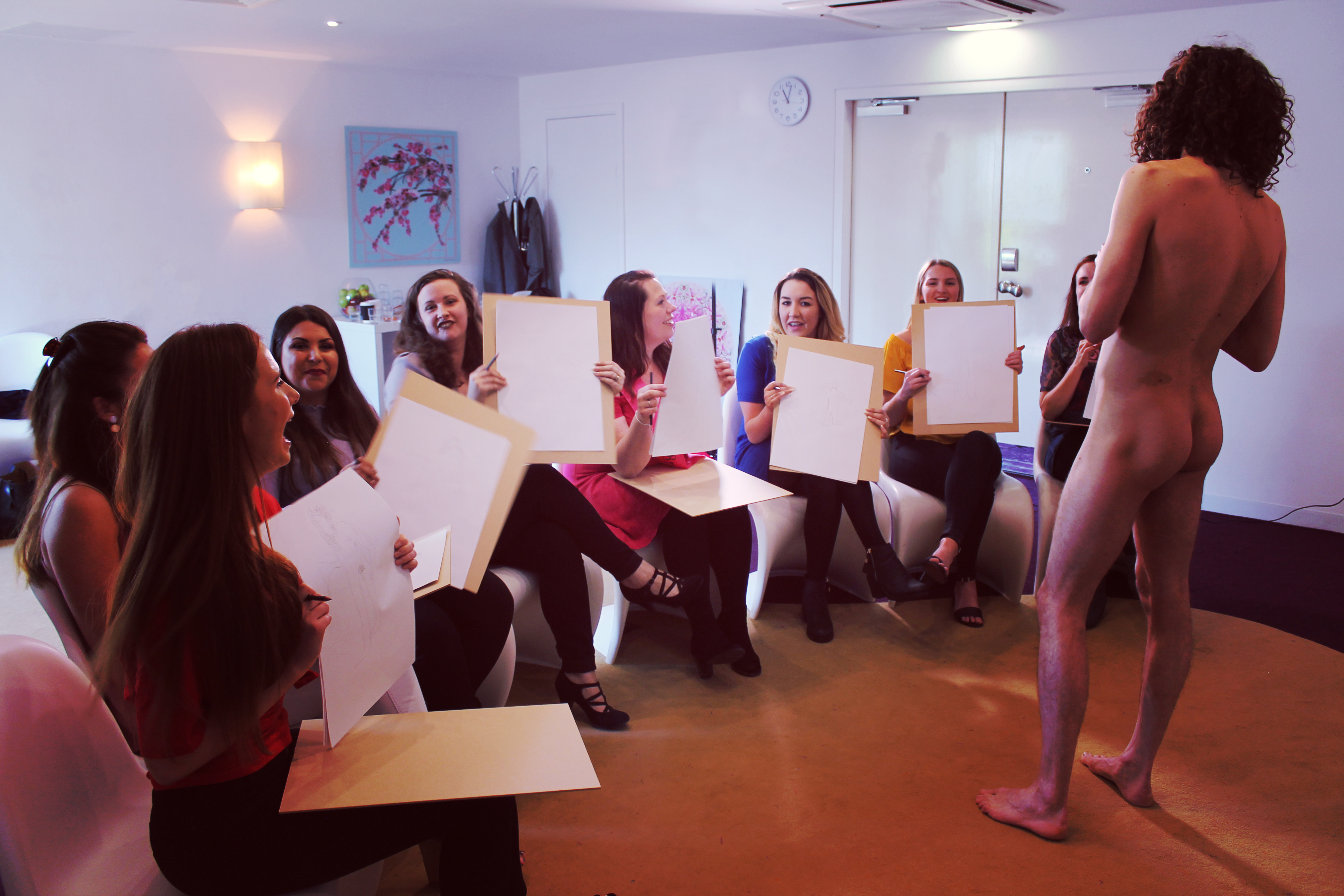 If you're looking for ideas for a day out, birthday, hen party or stag do, fun Life Drawing is an activity that'll really get you giggling! Everyone will come in the room and be welcomed by the professional art teacher. They're going to lead your session and share with you loads of top art tips and techniques.
Then it's time to meet your muse! A male or female model will de-robe so that they're completely naked and pose for you in the centre of the room. Your group will be sat around them so everyone can get a good view! You'll all be given your art supplies then it's time for you to try and sketch the professional model. This is your opportunity to celebrate the human art form in all its glory and draw to your heart's desire!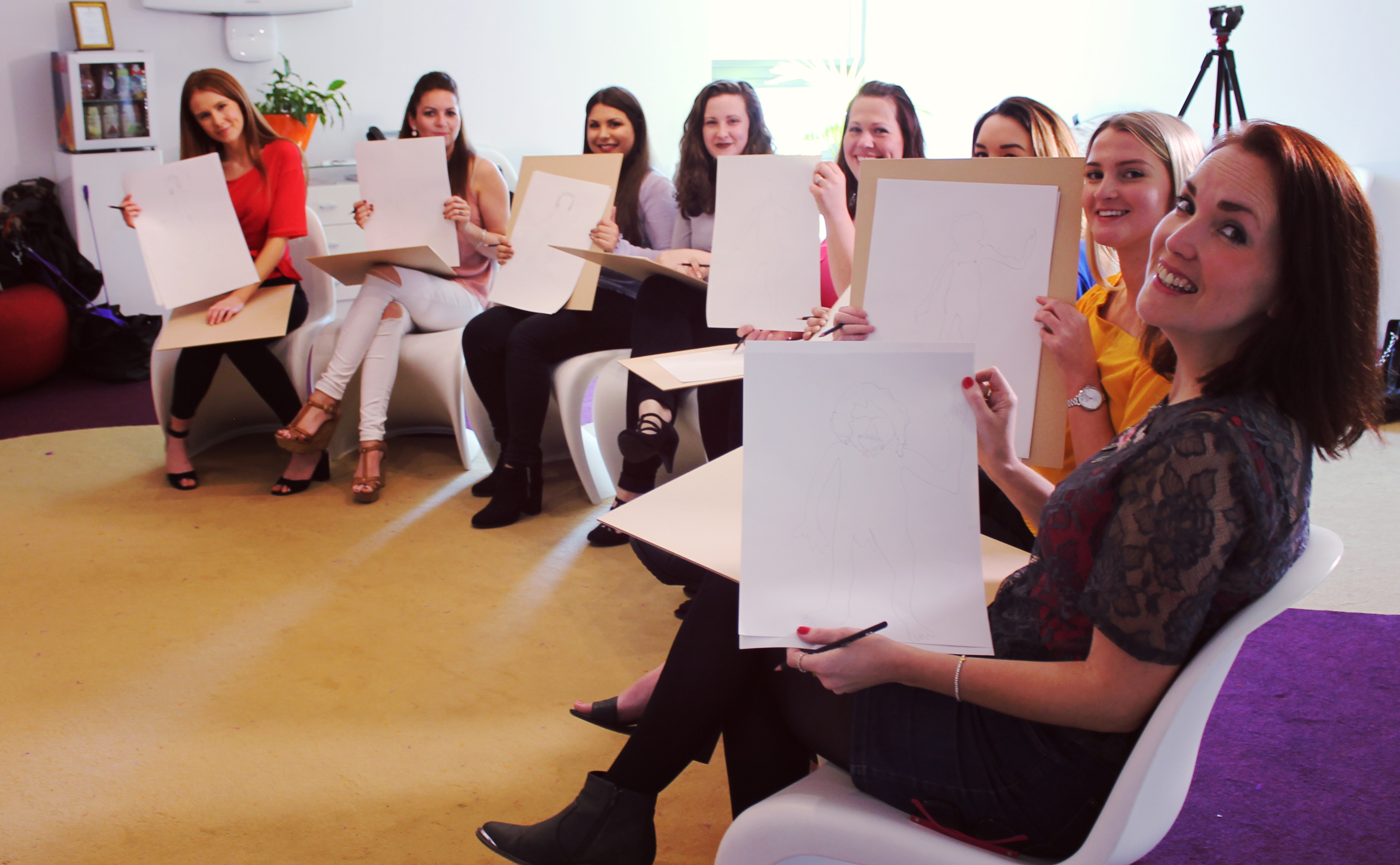 While you're constructing your sketched masterpiece, it may be hard to not peek over at your friend's work to size up your creative skills. Get into the zone and have a giggle as you focus on drawing the naked model in front of you. Don't feel nervous, this laid-back art class is all about you lot having fun. The nude model is a total pro and knows how to make groups feel comfy while assuming a range of poses.
After all the anticipation, you'll be able to show each other your works of art and admire or laugh at them! You can even ask the nude model to choose their winner!
Finally, you'll get to keep your masterpiece. Whether you decide to keep it and pin it on the fridge or even in a frame or shove it in a drawer, it's a great memento of your cheeky day out with the girls or guys!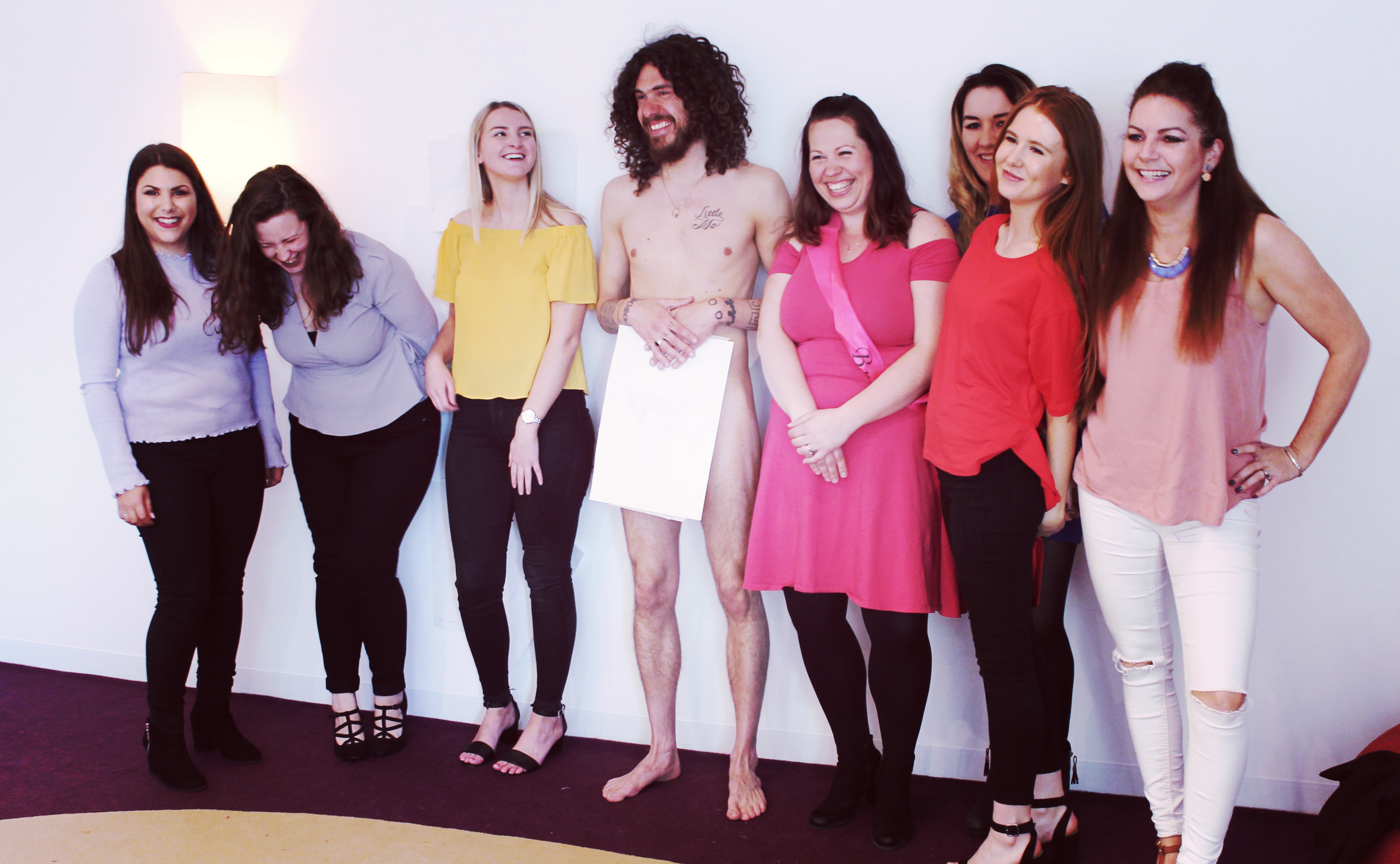 A bit of birthday or hen party Life Drawing gets all the girls giggling as you feast your eyes on the male model in the centre of the room and try to draw every details little and…ahem….large on the paper in front of you! Whether you create a masterpiece or a really funny scribble, the bride-to-be and hens will never forget this fun activity!
Stag do Life Drawing is also available with a female model if you fancy a bit of naked naughtiness but think strippers would be a bit much. Keep it a surprise then imagine the groom-to-be's face when he sees the model de-robe!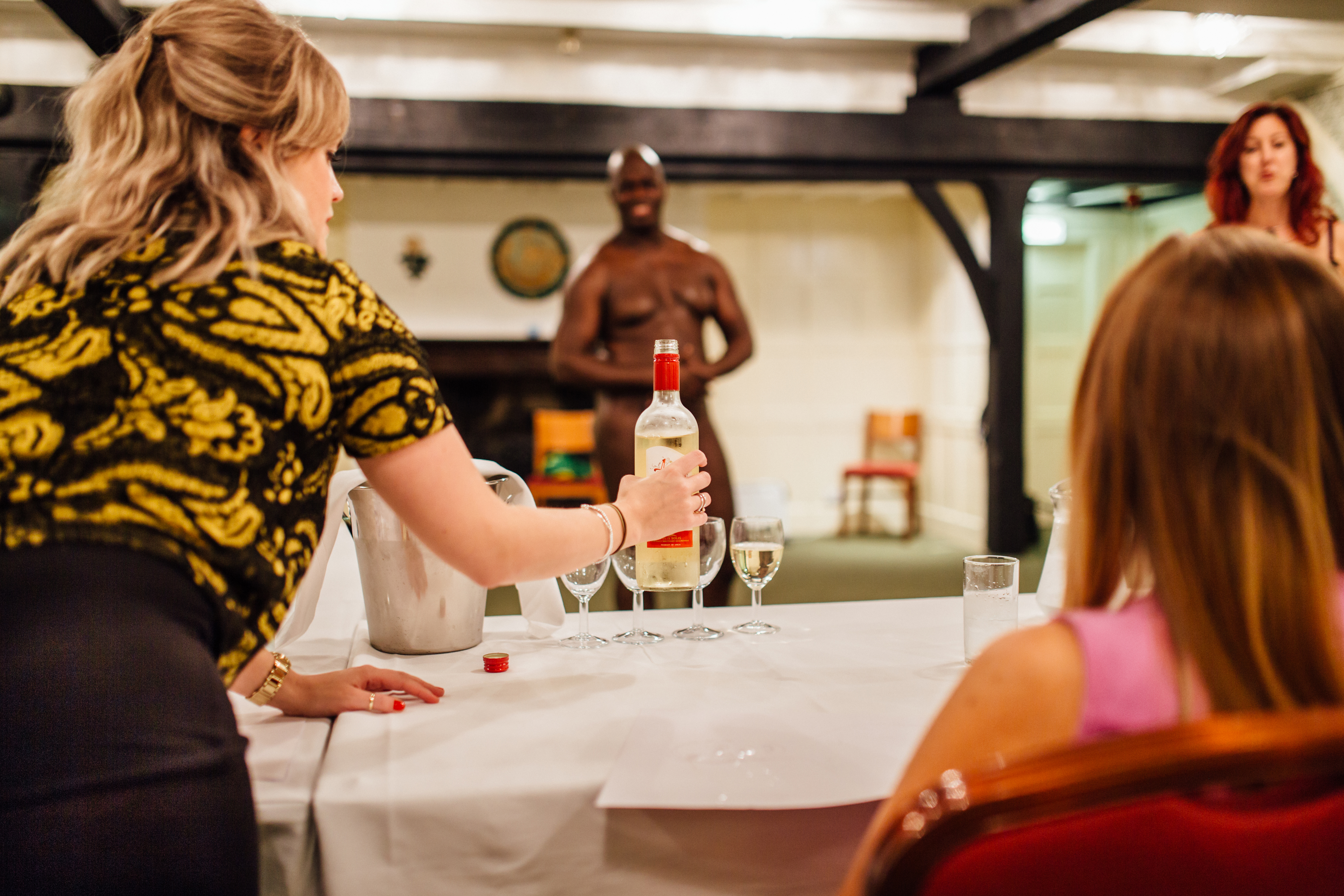 So in short, what happens at a Life Drawing party is a lot of laughter as you try your best to draw a fully nude model in front of you! This quirky art class can be tried across the UK and Europe in loads of top destinations from Brighton to Barcelona. Click here for full details.