A Portugal stag do is full of awesome contradictions. Party hard on The Strip, relax to the max on the beach and enjoy mouth-watering local food and drink as you celebrate with the lads in a European paradise.
Why is Portugal Good for a Stag Do?
A Portugal stag do combines the best of both worlds as you spend lazy afternoons at the beach and wild nights out on The Strip with its banging bars and neon signs. This gorgeous country in southern Europe has average temperatures of 21 °C, reaching 27°C in the summer months. Explore 850km of stunning beaches with golden sand and crystal clear water that's just begging you to swim in it! Portugal also boasts fascinating culture and history with delicious food, iconic buildings and cobbled streets.
Just because Portugal is historic, don't mistake it for being old fashioned. You'll find plenty of wild night time spots here including pubs, bars, nightclubs and strip clubs where you can celebrate that infamous last night of freedom in style. And that's not all. We haven't even mentioned the enormous range of activities you can get up to. Let us guide you through them. Are you ready to go potty for Portugal?
Top 10 Stag Do Ideas in Portugal
Here's the lowdown on our most popular stag do activities in Portugal. Whatever your taste or budget, you're sure to find something epic.
1. Boat Party
Combine drinking, music, sightseeing and games on a party boat that'll set sail on the sea, giving you all an amazing view as you celebrate the stag. Feel like VIPs as you party hard, enjoying free food and drinks with a bar onboard where you can buy more if you need to. Make the most of the gorgeous weather and take advantage of Portugal's position on the Mediterranean and Atlantic oceans. Whether you want to sit back, relax and top up your tan or dance on deck, you'll have an awesome time. Prices start at £45 per person.
2. Beer Bike
Spruce up your regular trip to the pub by combining sightseeing and making it even more fun. It's time to hop on the portable pub on wheels and pedal around the sights. These beer bikes with unlimited beer that you can swig as you ride the bike. You'll all be responsible for the pedalling while a sober chauffeur will steer you. Have a right laugh as you get in sync and make sure everyone's pulling their weight. Then it's time to enjoy all the lovely beer! Prices start at £25 per person.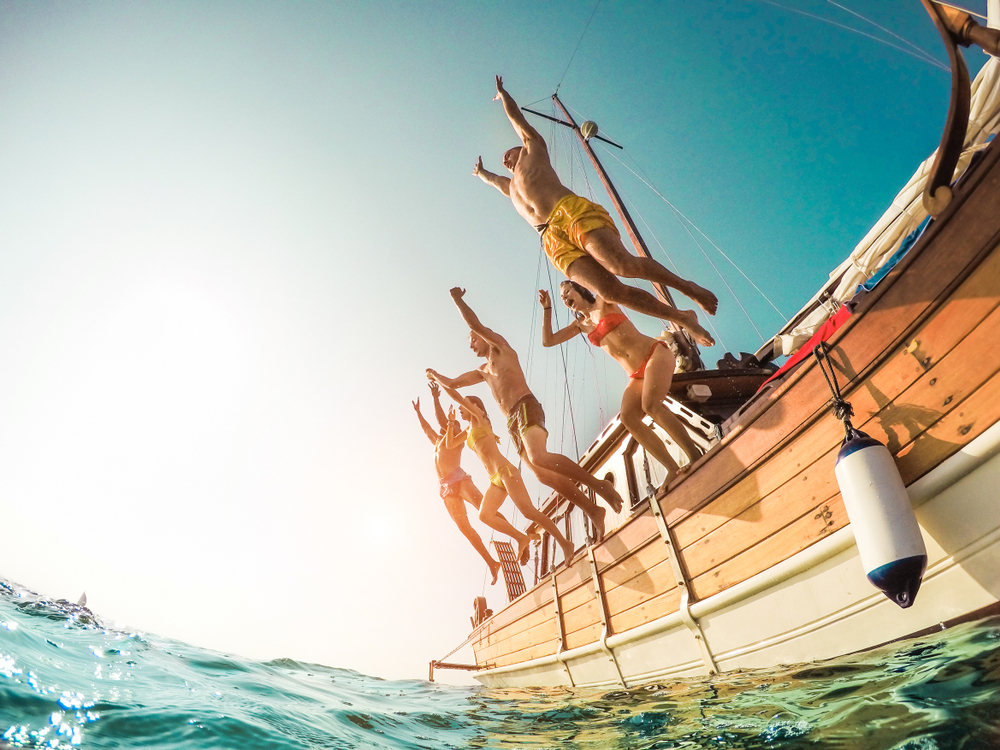 3. Paintballing
Paintballing is a quintessential stag do activity and made even more fun by the warm Portuguese weather. Get outdoors and blast your mates with paint. An event coordinator will get you kitted out in safety gear and paintball guns, loaded with paintballs, before splitting you into teams to do battle. You'll feel like you've stepped into a real life video game as you duck from incoming fire and stalk your prey before splattering them with paint. Why not all target the groom-to-be for some extra fun? Prices start at £33 per person.
If you're a big footie fan, it's understandable that you'd want to play a match during your stag do in Portugal. But how about making it more memorable? We've got just the thing, bubble football! This is no ordinary football game because each of you will be playing in big, inflatable, one-man zorbs so get ready to laugh. You'll split into teams and wobble around the pitch, trying to score as many goals as possible. If one of your opponents has the ball, it's time to bash and barge into them and knock them flying! Prices start at £45 per person.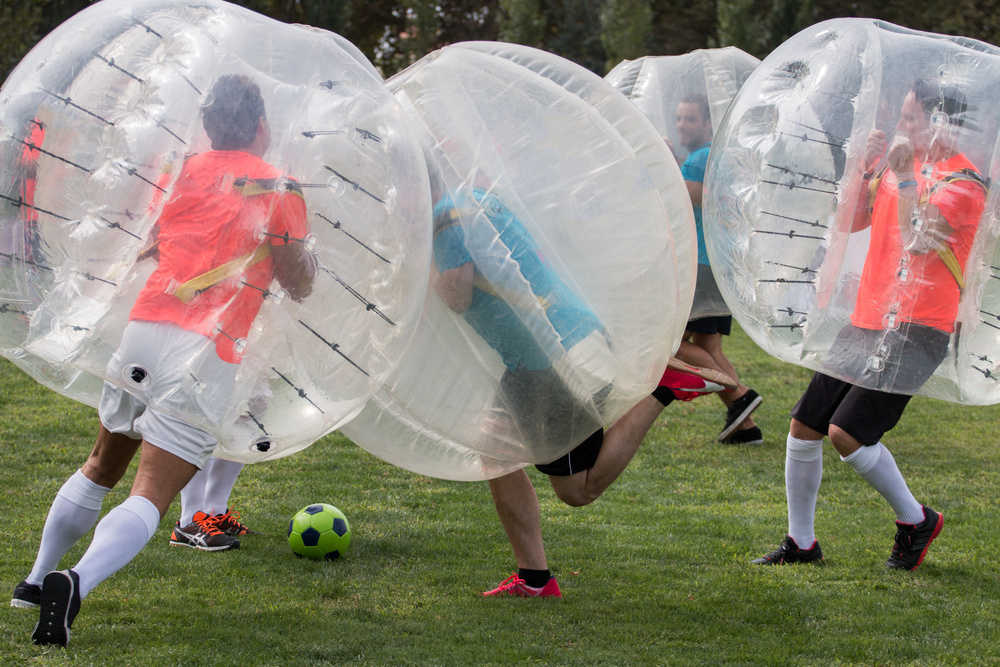 5. Bar Crawl
There's no better way to get to know a city at night than with a fun and booze-filled bar crawl! Whether you live in Portugal, have visited before or it's your first time, you'll have the best time as you get your drink on and visit some of the best watering holes in your chosen city. A guide will show you around so you can relax, safe in the knowledge that you'll visit some great pubs and bars without the hassle of doing all the research. Some crawls even include free drinks or a sexy, female guide! Prices start at £13 per person.
Spice up your stag do with a visit to a strip club or by hiring a sexy female stripper. What stag do is complete without some cheeky eye candy? It's the groom-to-be's last weekend of freedom after all; he deserves a treat. One of these beautiful women will entertain you, slowly undressing and performing a seductive striptease that'll get all of you hot under the collar. She can even give the groom-to-be a lapdance he'll never forget. Just imagine the look on his face! Prices start at £10 per person.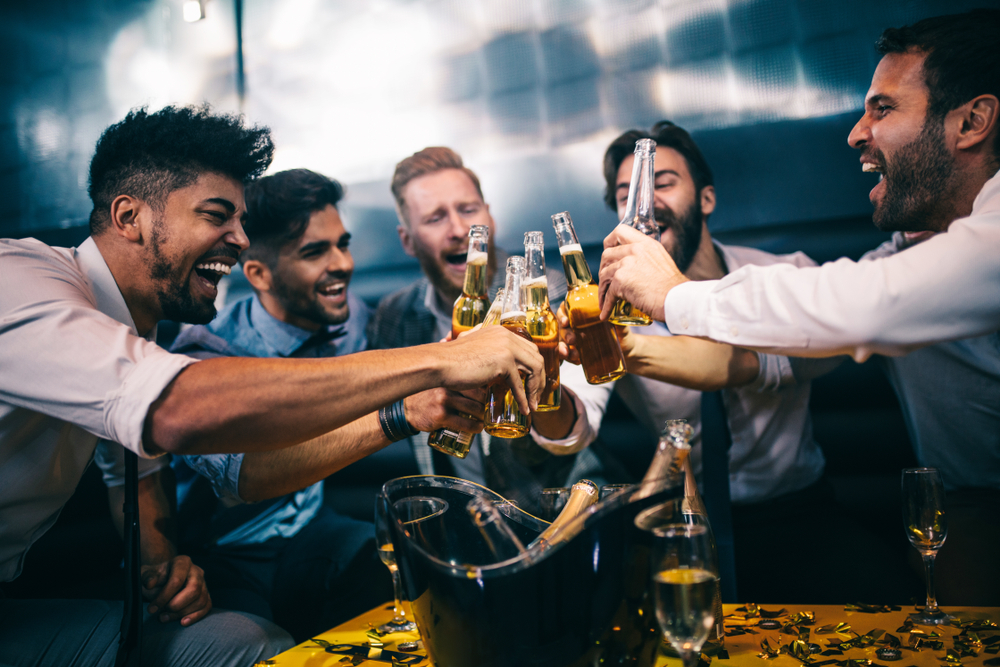 7. Go Karting
Get fast and furious in Portugal as you show off what you can do on an outdoor or indoor track. Go karting will give you all the Formula 1 feels as you put the pedal to the metal and race against your mates. Have you ever wondered who's the best driver in your group? This is the best way to find out! A range of different race experiences are available so you can choose how you want to compete against each other. Prices start at £30 per person.
8. Watersports
Want to get wet and wild on your stag do? Then you've got to try one of the epic watersports on offer in this European country. Get your adrenaline pumping as you experience a real thrill on top of the waves with an activity such as surfing, jet skiing, kayaking, a banana boat, cable skiing and more. You're spoilt for choice with white knuckle watersports here. Don't worry if you wipe out; that's the most fun part so just laugh it off and enjoy yourself. Prices start at £49 per person.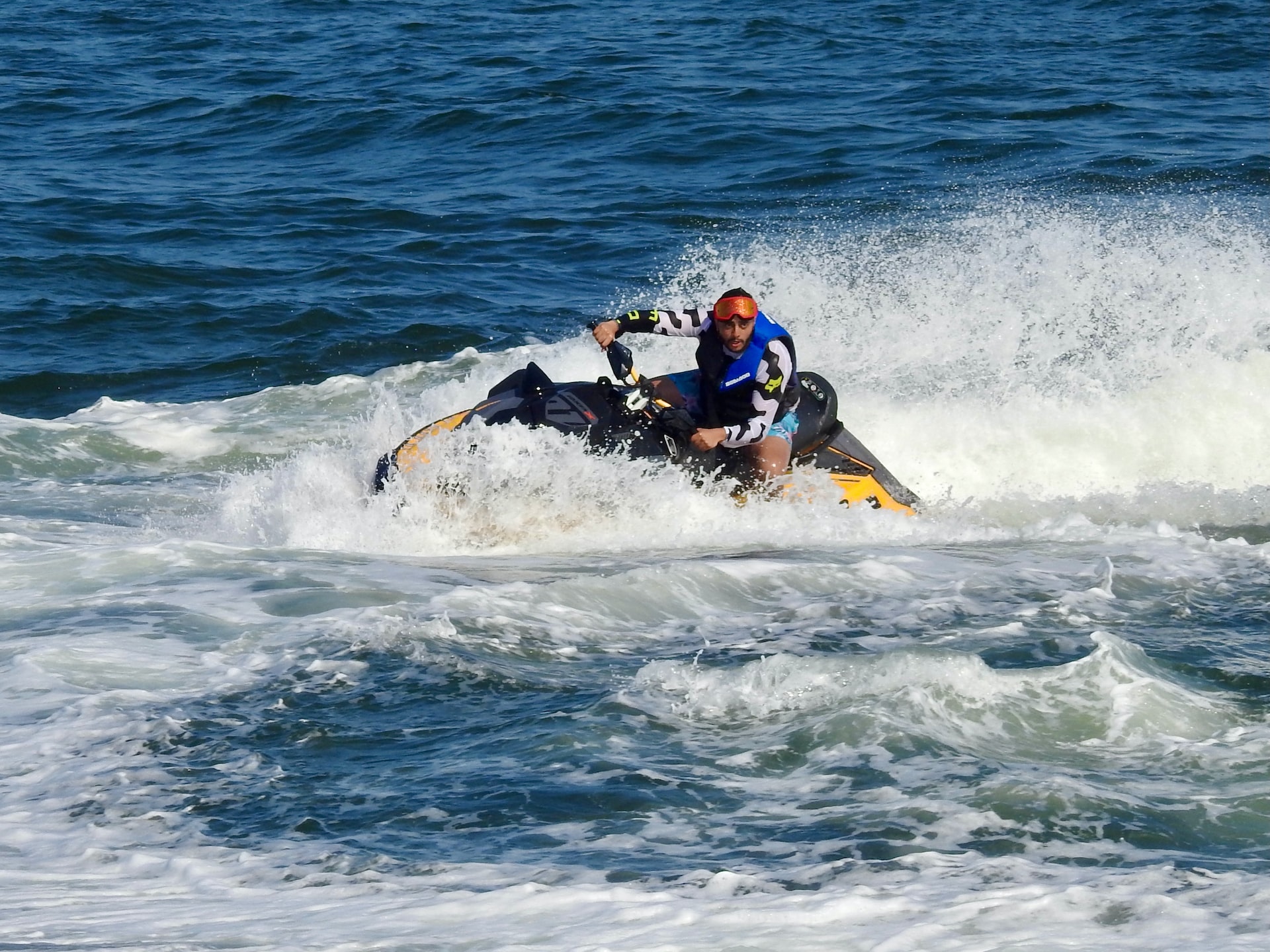 9. Beach Party
Whichever city in Portugal you choose to party in, you're likely to encounter some seriously gorgeous beaches nearby. A beach party is the perfect way to take advantage of the amazing weather and party against the most beautiful backdrop. And that's not all. Beach parties also include drinks, BBQs, DJs and live entertainment that'll have you on your feet and having fun for hours. Watch the sunset as you celebrate amongst fellow party people or sit back and relax on a sun lounger. Prices start from £35 per person.
10. Golf
Golf is one the most relaxing and rewarding sports so why not have a game in the sun while you're in Portugal? This classic game will get your competitive juice flowing, bringing a welcome change of pace from all the drinking and partying you'll no doubt be doing. You'll play nine or 18 holes, attempting to get the ball into the holes in as few attempts as possible. You don't have to have played golf before. Just come and give it a go. You can always reward yourselves with pub golf after! Prices start at £65 per person.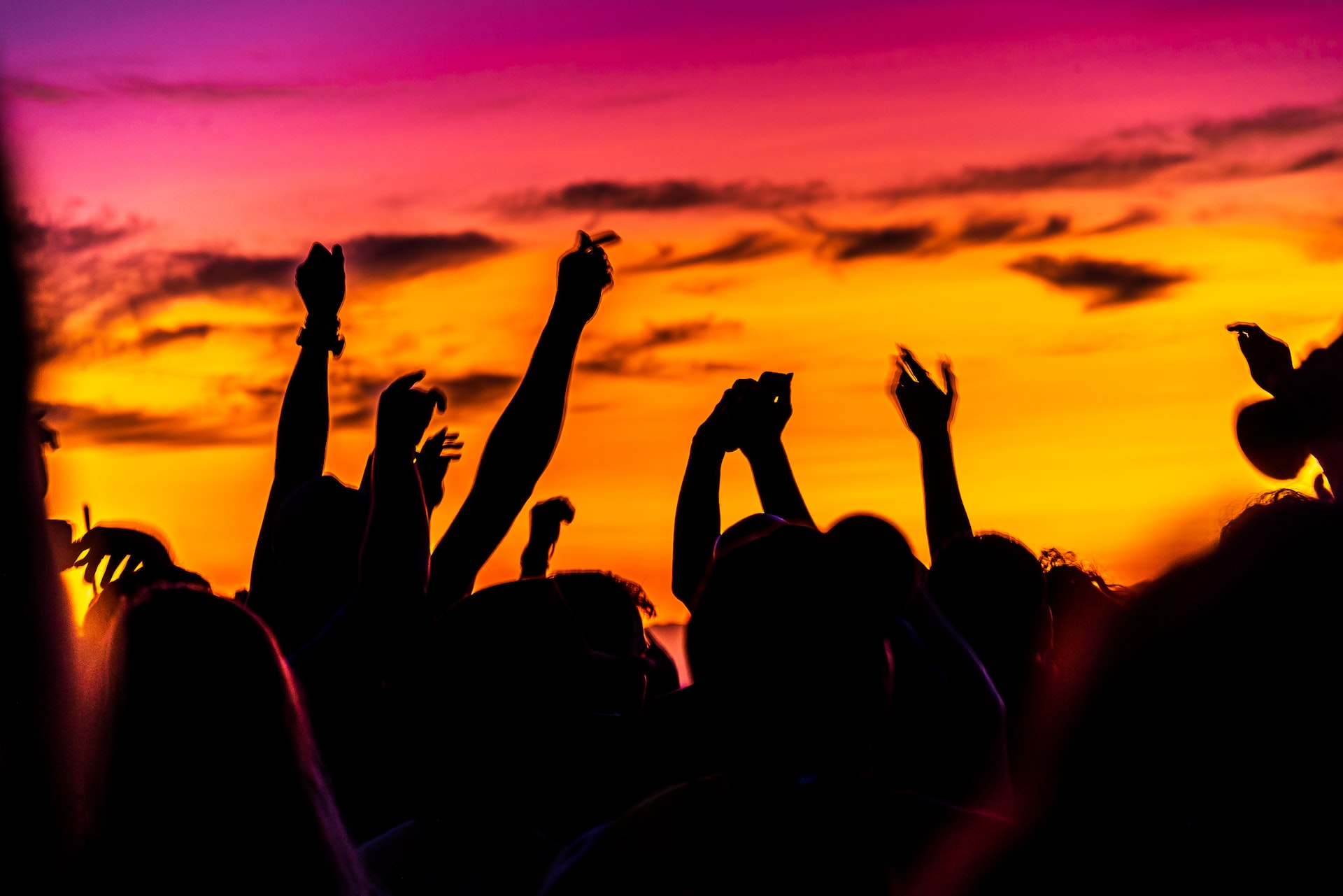 The Best Cities in Portugal for a Stag Do
Portugal boasts loads of top cities for a stag do to remember. Read on to find out which city you fancy partying in best.
If you like sunny weather, you'll love Albufeira. It's time to head to the Southern Algarve region to this coastal city that gets more hours of sunshine than California, US! Sit and sun yourselves at the gorgeous, golden sand beaches and take a dip in the crystal clear water or even try out a watersport if you're feeling adventurous. There's more fun activities here than you can shake a stick at from bubble football to female strippers, go karting to paintballing and more. Explore the Old Town and grab a bite to eat before you have an epic night out in the Montechoro area. Here, you'll discover The Strip that's jam-packed with buzzing bars and dance all night clubs where you'll celebrate that last night of freedom in style.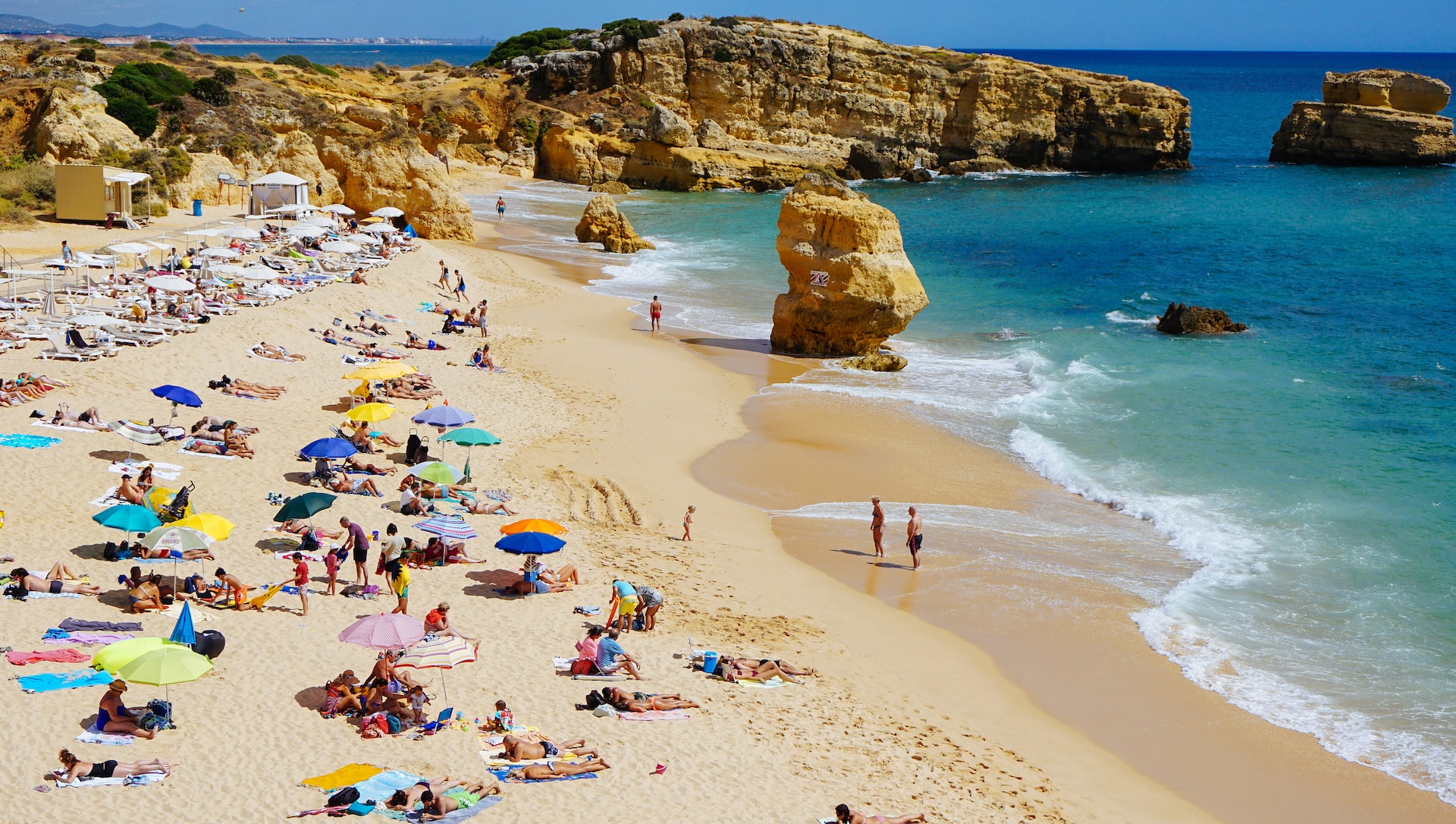 There's so much to do in the capital of Portugal. Lisbon is one of Europe's greatest party cities, home to gorgeous sights, shops, restaurants, pubs, bars, clubs and so much more. If you guys love your food, head to Mercado da Ribeira, the country's biggest food market that's been open since the 1890s. The Cais do Sodre district is also full of bang on trend bars and clubs, well worth a visit when night falls. Immersive yourselves in the local culture in Barrio Alto at a range of eateries and pubs and don't forget to take a walk around the beaches (the best being Praia dos Galapinhos and Praia dos Galapos with jewell-coloured water) as well as Sao Jorge Castle and the city streets where you'll see the iconic pastel-coloured buildings.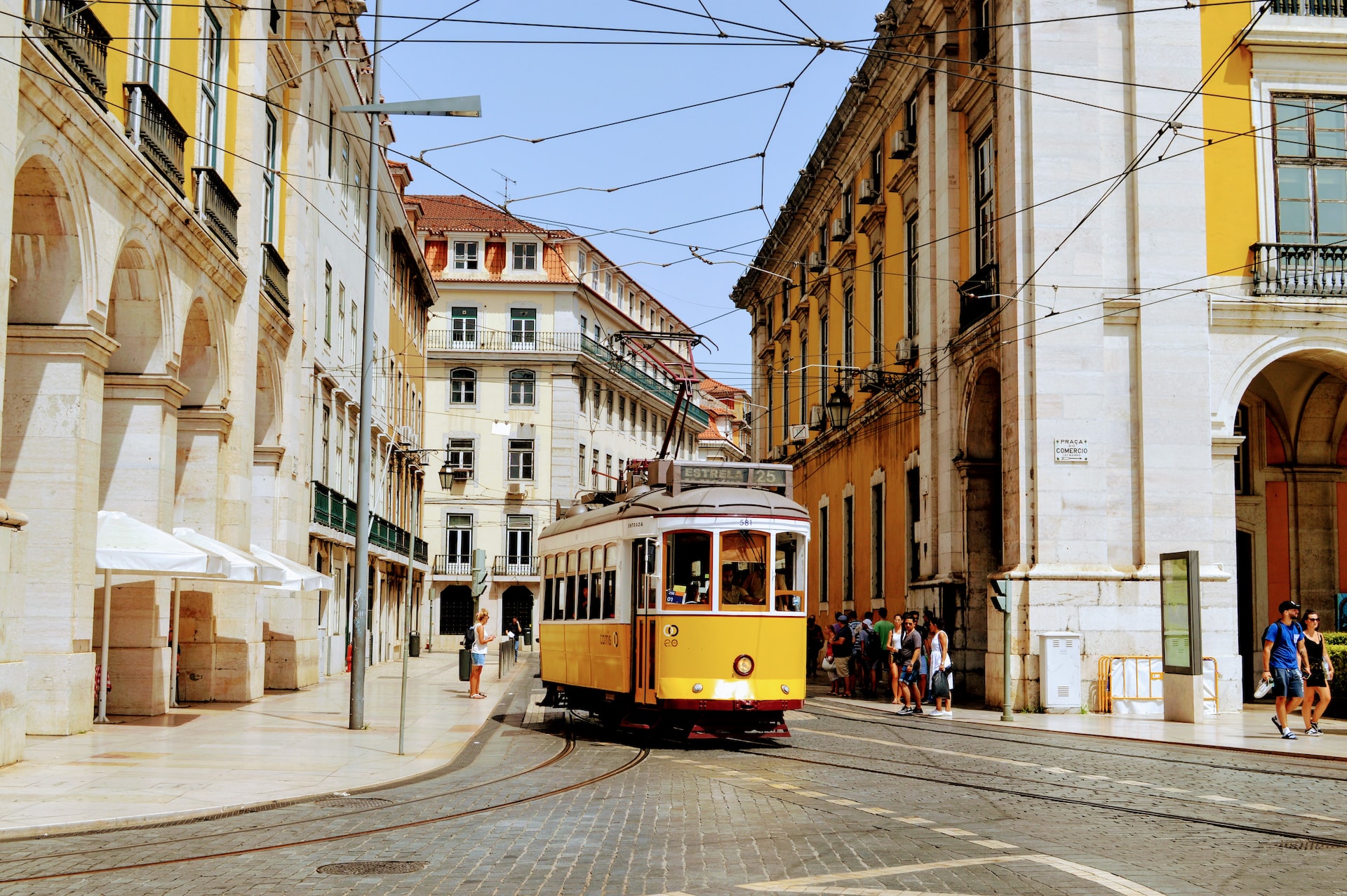 Lagos
Lagos is famous for its stunning Atlantic beaches, banging nightlife and historic Old Town. Located South of the Algarve region, this pretty town pairs laid back vibes by day with a party atmosphere come nightfall. Whether you're a history lover, culture vulture, adrenaline junkie or a party boy, you'll find something fun to do here. Tuck into tasty local food, explore the walled Old Town and let loose at the waterparks and theme parks. The nightlife here is a bit more laid back than Lisbon and Albufeira but you can still party 'til 4am and even take part in a bit of karaoke.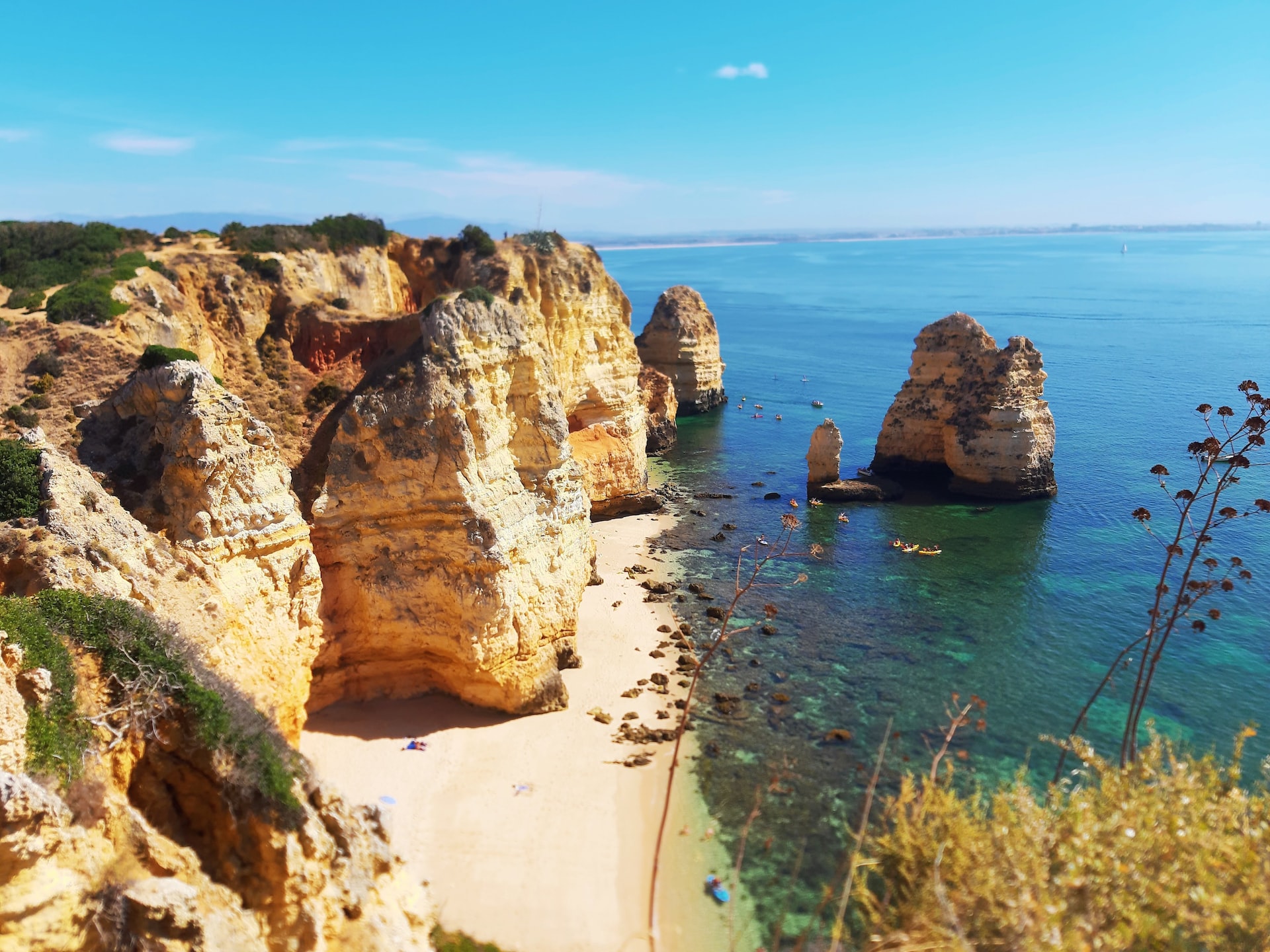 Porto
Portugal's second city is a great place to visit, located near the mouth of the Douro river. There's nowhere better to enjoy a glass or two (or three) of Port! Porto has a laid-back vibe where you can relax and explore the local culture, trying the food, drink and explore the streets. If you fancy coming at a really fun time of year, June sees Porto host one of Europe's largest street festivals (Festas de São João) where Saint John is celebrated for a whole month with live entertainment, food, drink music, dancing and more.
Stag Do Nightlife in Portugal
Prepare yourselves for an epic stag night in Portugal! Once you've chosen which city you'd like to visit, you'll be spoilt for choice with night out options from relaxing sessions in laid-back boozers to wild nights out in banging nightclubs. Head to Cais do Sodre in Lisbon to party at some of the pubs, bars and clubs in the city. If you fancy something less wild, head to the Santo Amaro docks or the Bairro Alto area to hang out at some of the coolest hotspots. If you want to party hard in Albufeira, you've got to go to The Strip in Avinida Sa Carneiro where you can visit 2km of the best bard and clubs. Fancy taking on a bucking bronco when you're there?
Eating Out in Portugal
You just can't beat a slap up meal with the lads! It's time to line those stomachs for the wild night ahead with a range of delicious Portuguese food and drink. You've got to try some of their most famous dishes such as pastries, piri piri chicken, caldo verde (cabbage and potato soup) and bacalhau (cod). While you're here, you've also got to try ginjinha, Portugal's national drink that's similar to a cherry liqueur. At 23% alcohol, it packs quite a punch so enjoy, lads!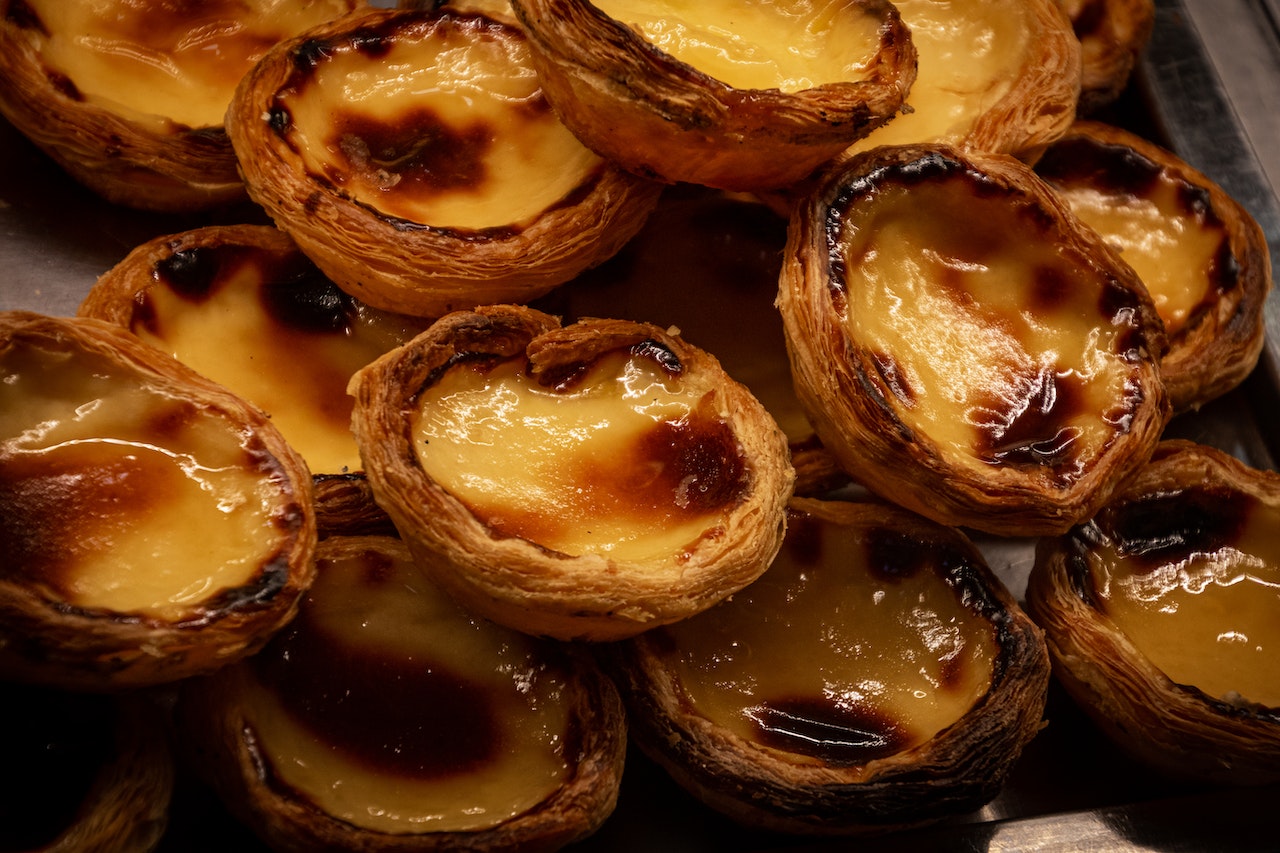 Getting to Portugal
Getting to your stag do in Portugal is a breeze. Flights from London airports to Portugal take just under three hours. There are three international airports, Lisbon (LIS), Faro (FAO) and Porto, each with plentiful flight routes.
Book Your Stag Do in Portugal Today
So there you have it, our guide to the best stag do ideas in Portugal. We hope it's been helpful but if you're after more ideas, check out our full activity listings now. Here, you'll find a huge range of things to do, whether you want to feel your adrenaline pumping or want to chill, whether you want to do something boozy, foodie, cheeky or anything in between. You've come to the right place.