A Portugal hen do is jam-packed with vibrant nightlife, gorgeous sights, sun, sand and sea. Not to mention a huge number of epic activities. Are you ready to get your Portu-gals together to party in paradise?
Why is Portugal Good for a Hen Party?
If you're considering having a Portugal hen do, you're in for a great time. From gorgeous weather and tasty food to beautiful beaches and historic cities, there's plenty to see and do. Portugal boasts beautiful beaches where you can sit back, relax and top up your tan or take a dip in the crystal clear waters. There's something for every kind of hen group here whether you want to try an action-packed watersport and get out into the sea or just relax on your sun lounger on the golden sand while drinking sangria under an umbrella; whatever floats your boat!
Your hen do in Portugal can be as wild or as relaxing as you want. You can also enjoy some great entertainment while in Portugal with lots of festivals taking place throughout the year, such as Festa de Nossa Senhora da Agonia (August), Festa dos Tabuleiros (June), Festa da Nossa Senhora do Monte (September), among others.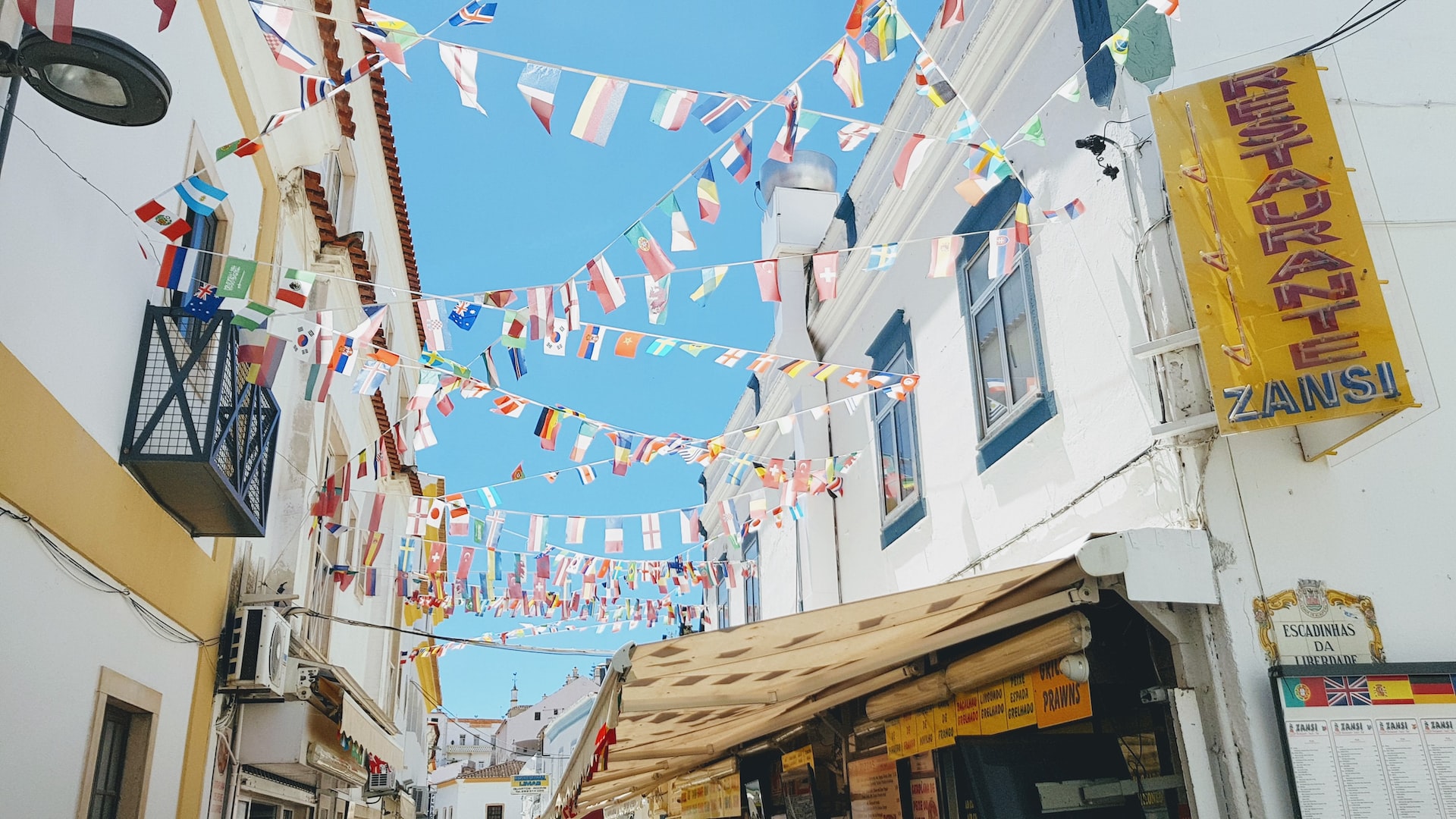 Top 10 Hen Party Ideas in Portugal
There's so much to do here. Check out our most popular hen party ideas in Portugal for some inspiration:
It's no surprise that cocktail making is one of the most popular hen party activities in Portugal. Cocktails always give us those holiday vibes but instead of just drinking them on the beach, it's time to learn how to make them. A professional mixologist will teach you how to make a range of drinks using tasty spirits and fruity mixers. You'll get to drink absolutely everything you make with competitive gaming upping the fun factor.
2. Boat Party
Get out on the water and get an unrivalled view of the stunning coastline on a party boat. There's no better way to combine sightseeing, drinking, games and music for a nautical celebration you'll never forget. Take advantage of this country's enviable position on the Atlantic and Mediterranean oceans and feel like a celebrity as you party like a VIP. You'll enjoy free drinks, a DJ and party games to get everyone in the mood for a hen party to remember.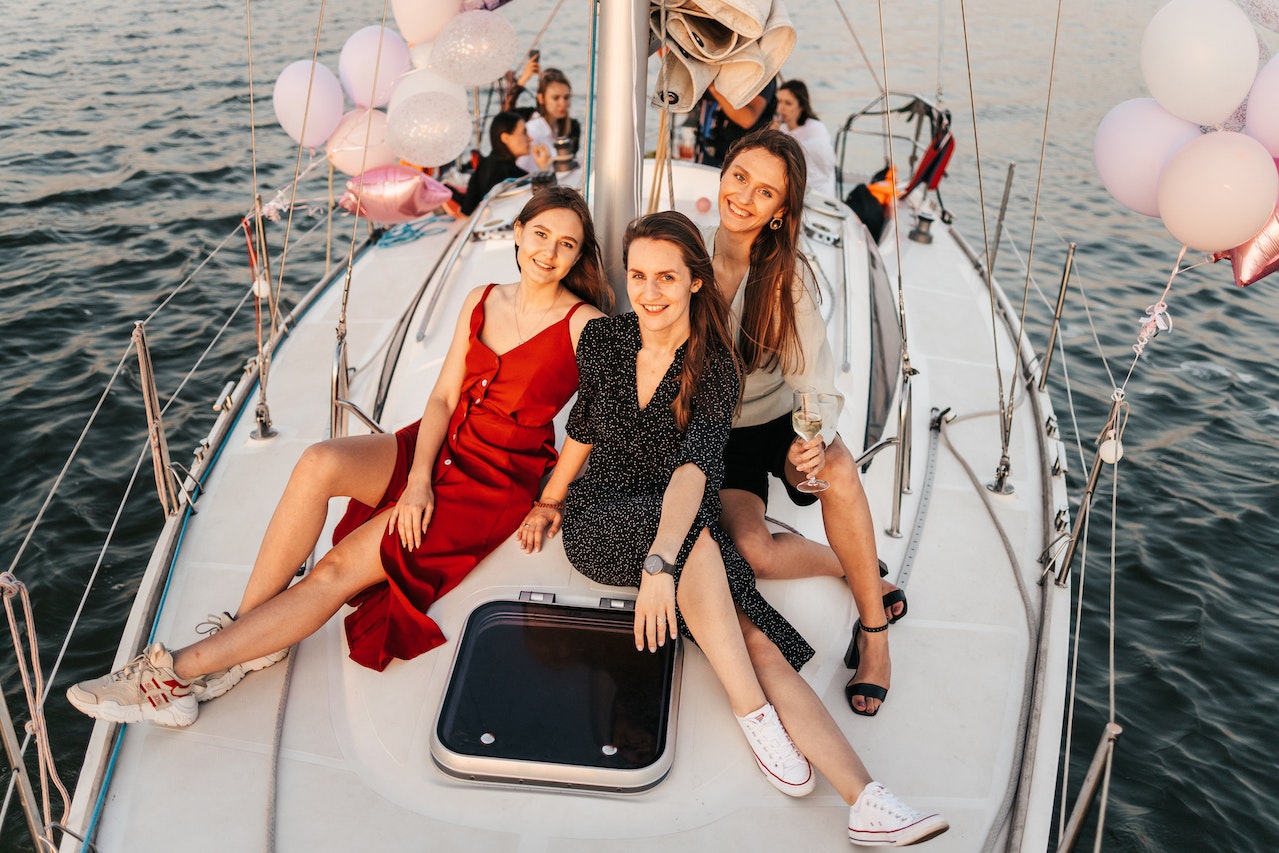 3. Sangria Bike
Make your trip to the pub way more fun and interactive by jumping on a sangria bike, a portable pub on wheels that's stocked with loads of mouth-watering sangria. This drink is a must have when you're in a sunny city and you'll get unlimited glasses of it as you pedal around the sights, seeing famous landmarks and pretty coastlines with your mates. A professional chauffeur will do the steering so you don't need to worry about crashing once you've had a drink!
4. Bar Crawl
Whether you're in Portugal for the first time or are a local, a great way to enjoy the city you're visiting at night is with a bar crawl. You won't have to spend your precious time searching for the best pubs and bars that have reasonably priced drinks and music you like because your dedicated guide will do all the hard work for you. They'll take you around some of the most popular watering holes in the city centre with some crawls even including free drinks and drink deals that'll make for a surprisingly purse-friendly night.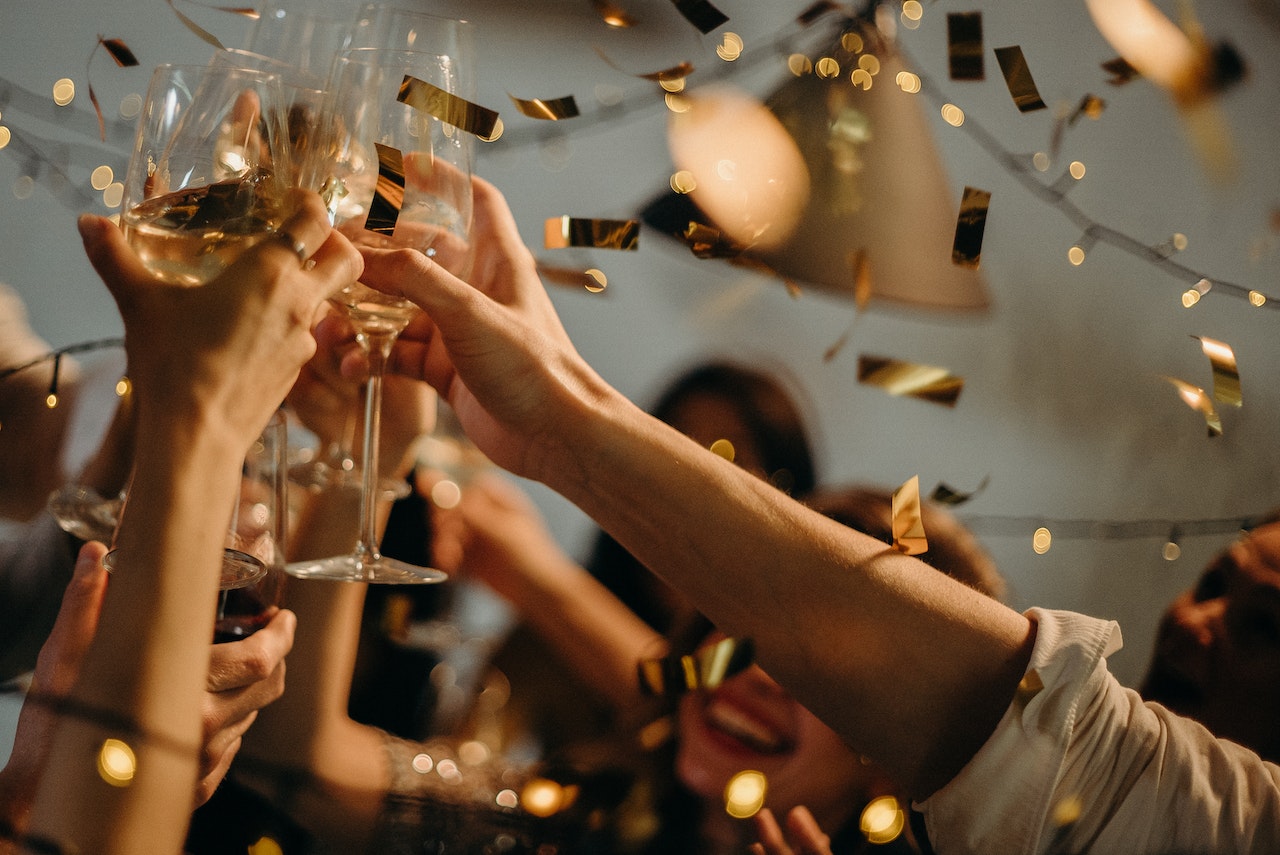 Kick start your day with bottomless booze and brunch. Without a doubt, this is the most fun way to day drink. Head to a centrally located restaurant where you'll chow down on your choice of brunch dish or even several courses, accompanied by free-flowing drinks. There are loads of different drinks to choose from such as cocktails, fizz, beer, wine and soft drinks. This indulgent activity is perfect for all brides-to-be who deserve a treat.
6. Beach Party
Make the most of this epic location and take your hen party to the beach! You're in for a whole world of fun as you party hard, enjoying free drinks, a BBQ, DJs and a non-stop party atmosphere. You'll celebrate with like-minded party people, mixing and mingling or keeping to yourselves and people watching, whatever you prefer. You'll watch the sun go down as you drink, dance and chat with your best girls, posing for loads of photos along the way.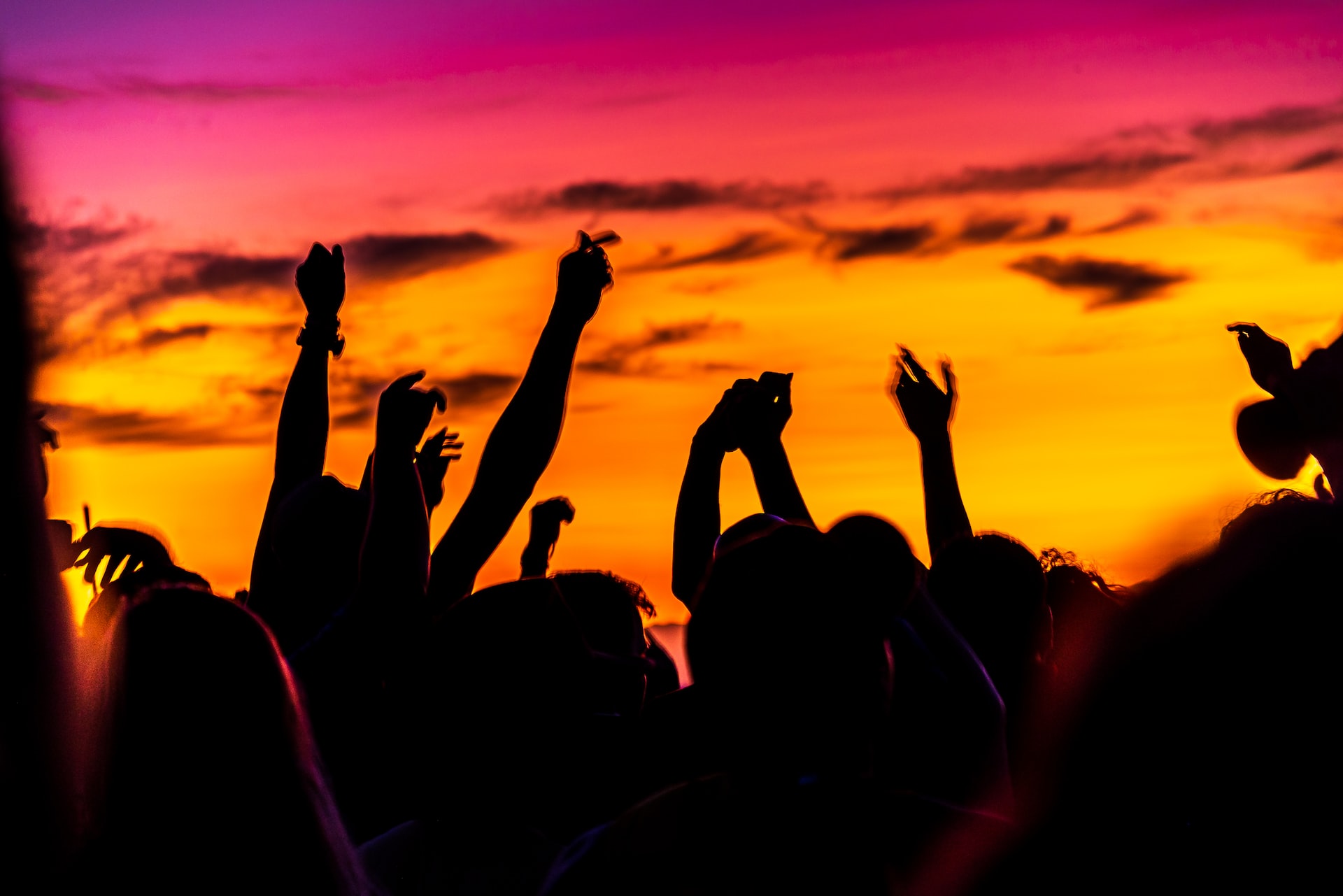 Calling all cheeky girls! This activity is for you. Get arty with this quirky drawing class where you'll sketch something far more racy than a bowl of fruit, a hunky, nude, male model! He'll de-robe and pose before your eyes, assuming a range of poses that you'll then draw on to the paper in front of you. Get ready to blush and giggle as you feast your eyes on all that flesh! A professional art teacher will guide your session, sharing their top tips.
8. Wine Tasting
Portuguese wine is simply delicious so you've got to try some during your Portugal hen weekend. And there's no better way to taste it than with an interactive wine tasting. A wine expert will take you through how each wine is made and share lots of mouth-watering samples with you including white, red, rose and fizz. You can even explore one of the famous vineyards. Did you know that Cliff Richard has one here?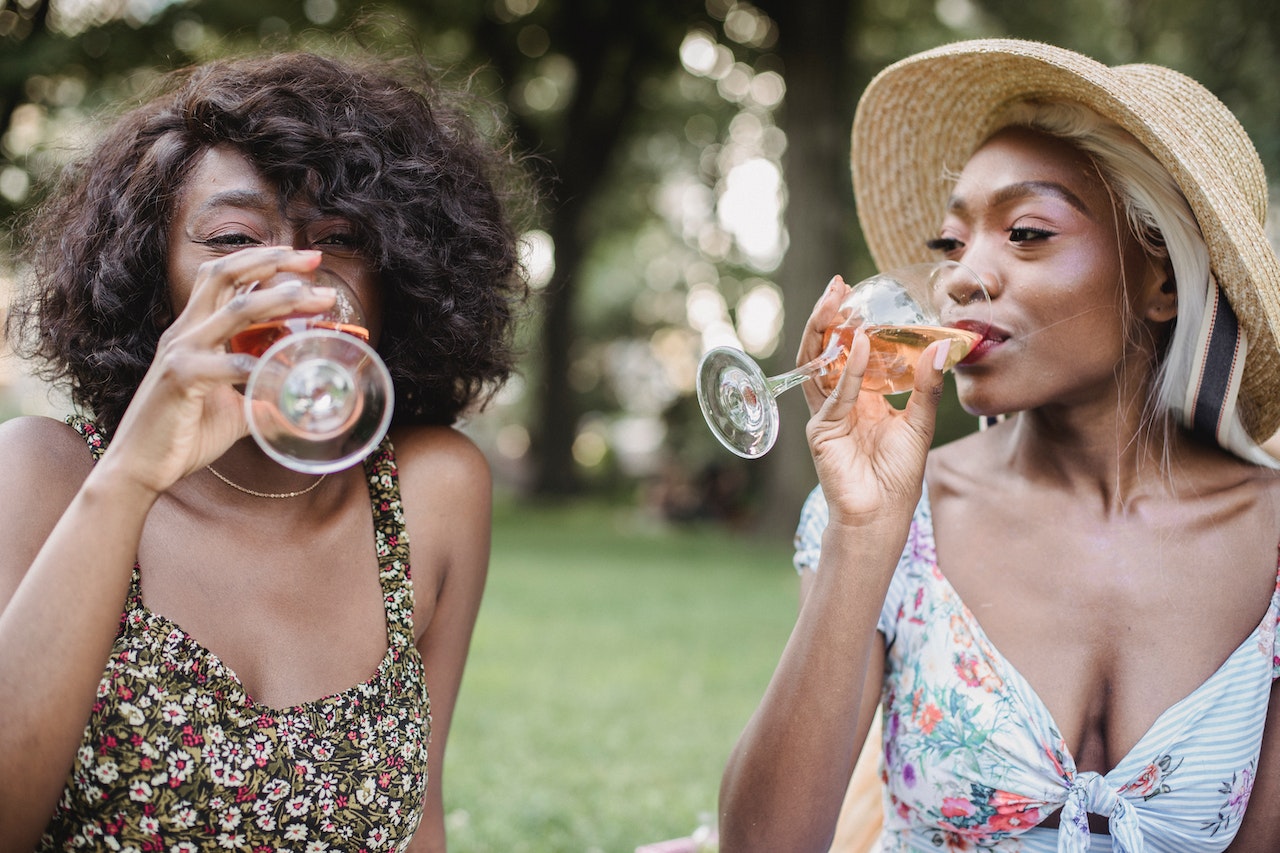 9. Spa Day
Are you ready to feel all your tension melt away? We know that planning a wedding can be stressful so the bride-to-be deserves to relax to the max during her hen party. A spa day will help her do just that while also being a lovely treat for the rest of the group. You'll get access to all the facilities including the jacuzzi, steam room, sauna, swimming pool and relaxation areas. You can even add a massage, facial, manicure or pedicure if you want to really treat yourselves.
10. Watersports
Get out on the ocean and have a whale of a time with one of many awesome water sports. It's a great way to feel the wind in your hair and get that adrenaline pumping while experiencing something new. You could try jet skiing, cable skiing, surfing, kayaking or even a banana boat. It doesn't matter if you've never done a water sport before as you'll have full tuition from a professional instructor who'll show you the ropes.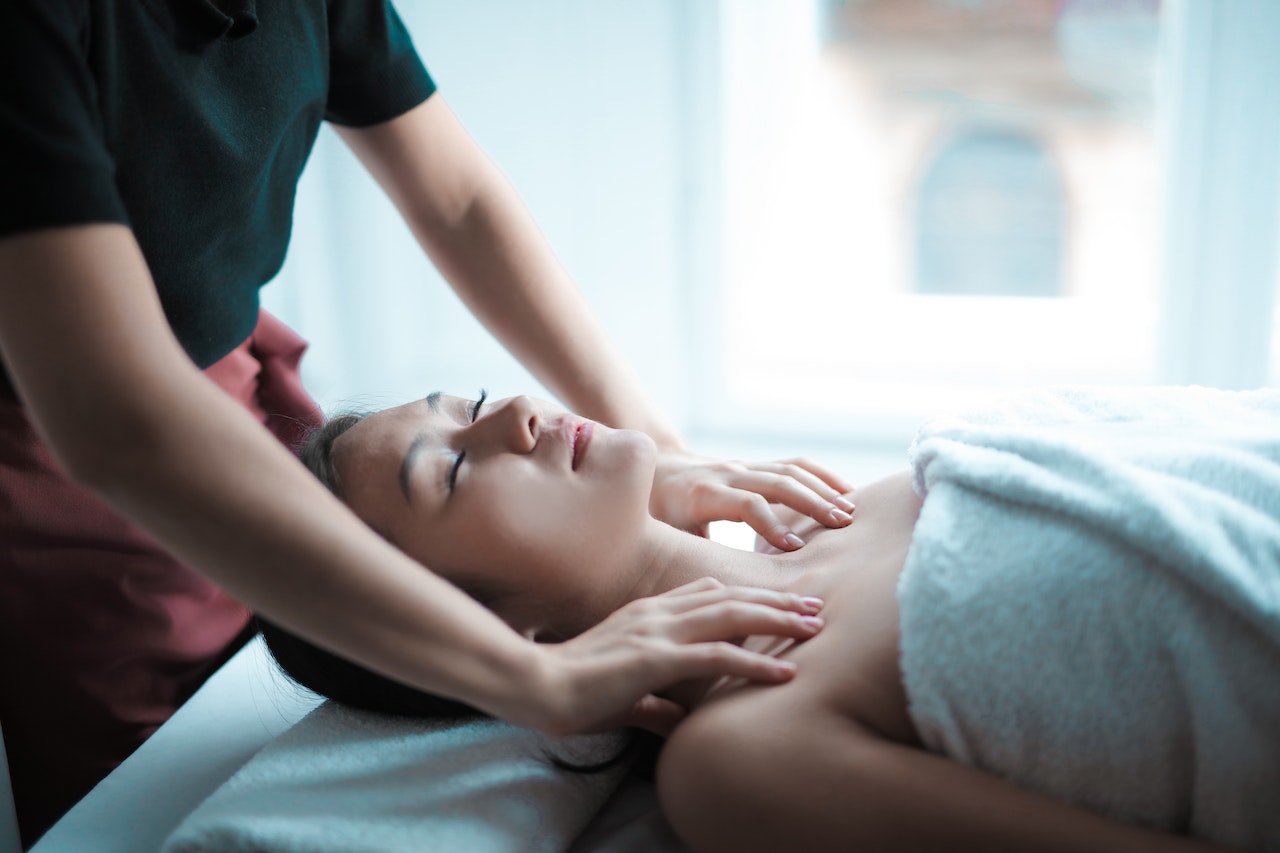 The Best Cities in Portugal for a Hen Party
Portugal is home to many beautiful and fascinating cities that really know how to help you unwind and party. Here's our lowdown on the best Portuguese cities for a hen do.
Albufeira gets more hours of sunshine than California in the US so you know you're in for some seriously gorgeous weather. This coastal city in the Southern Algarve region is full of wonderful contradictions, being an equally amazing place to relax or party hard. Explore the characterful Old Town with its cobbled streets, enjoying local food in the cafes and restaurants and picking up some souvenirs in the shops. Enjoy all the laid back vibes as you unwind on the golden sand beaches, watching the crystal clear water lap at the shore. Then, when night falls, it's time to get glam and head to the Montechoro area and party on The Strip that's full of banging bars and clubs where you can celebrate all night.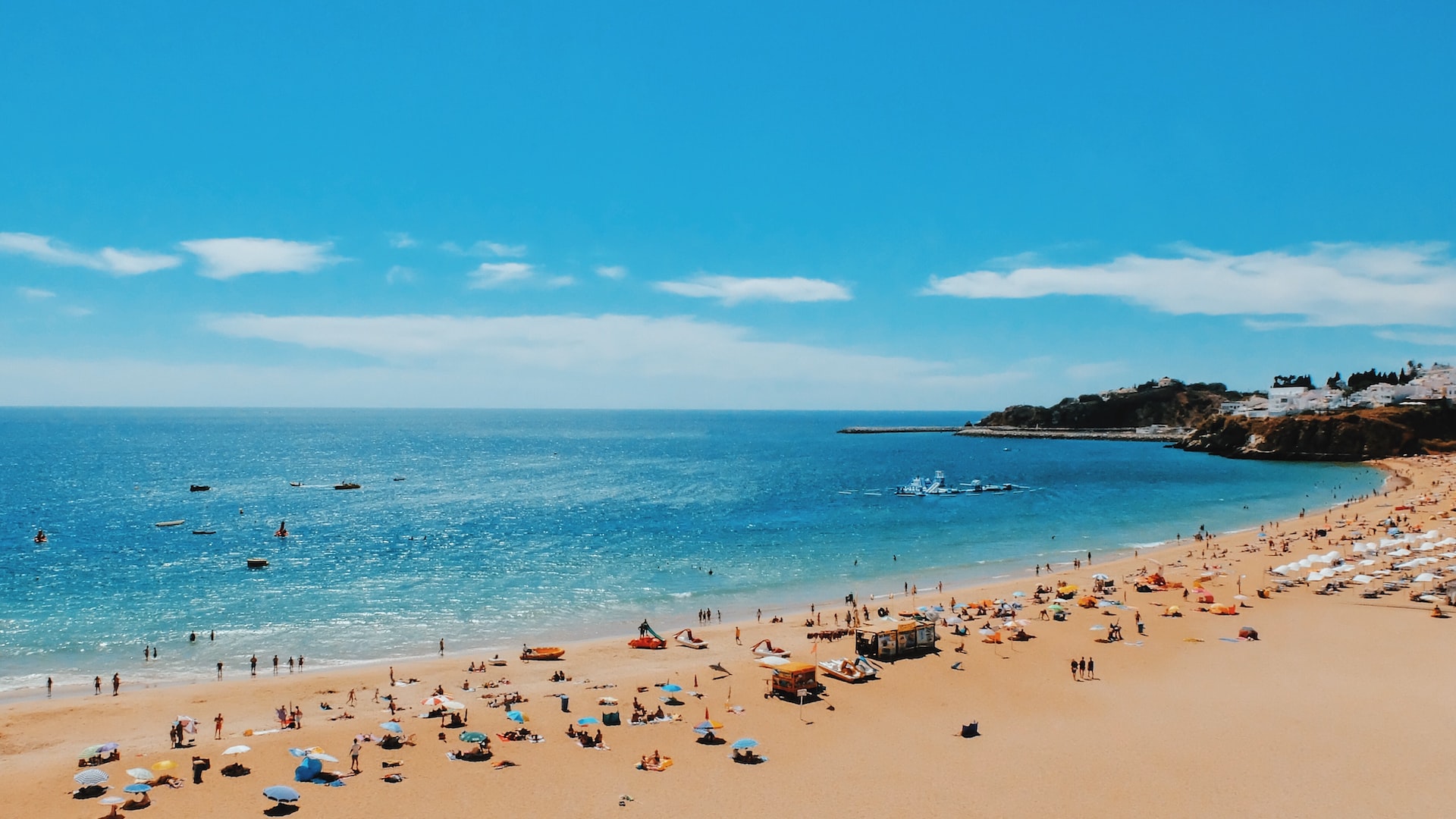 Lisbon is the buzzing capital of Portugal and one of the best party cities in Europe. There's so much for hens to enjoy here. Head to Cais do Sodre, one of the city's coolest districts, where you'll find shops, restaurants, bars, clubs and a huge food market, Mercado da Ribeira which is a must visit for foodies. Barrio Alto is another fantastic area where you can immerse yourself in Portuguese culture at a range of trendy eateries, bars and clubs. Don't forget to explore the iconic Sao Jorge Castle, the tram, the famous pastel-coloured buildings and Belem Tower (a UNESCO World Heritage Site). And we haven't even mentioned the beaches! Praia dos Galapinhos and Praia dos Galapos boast jewell-coloured waters and stunning sand.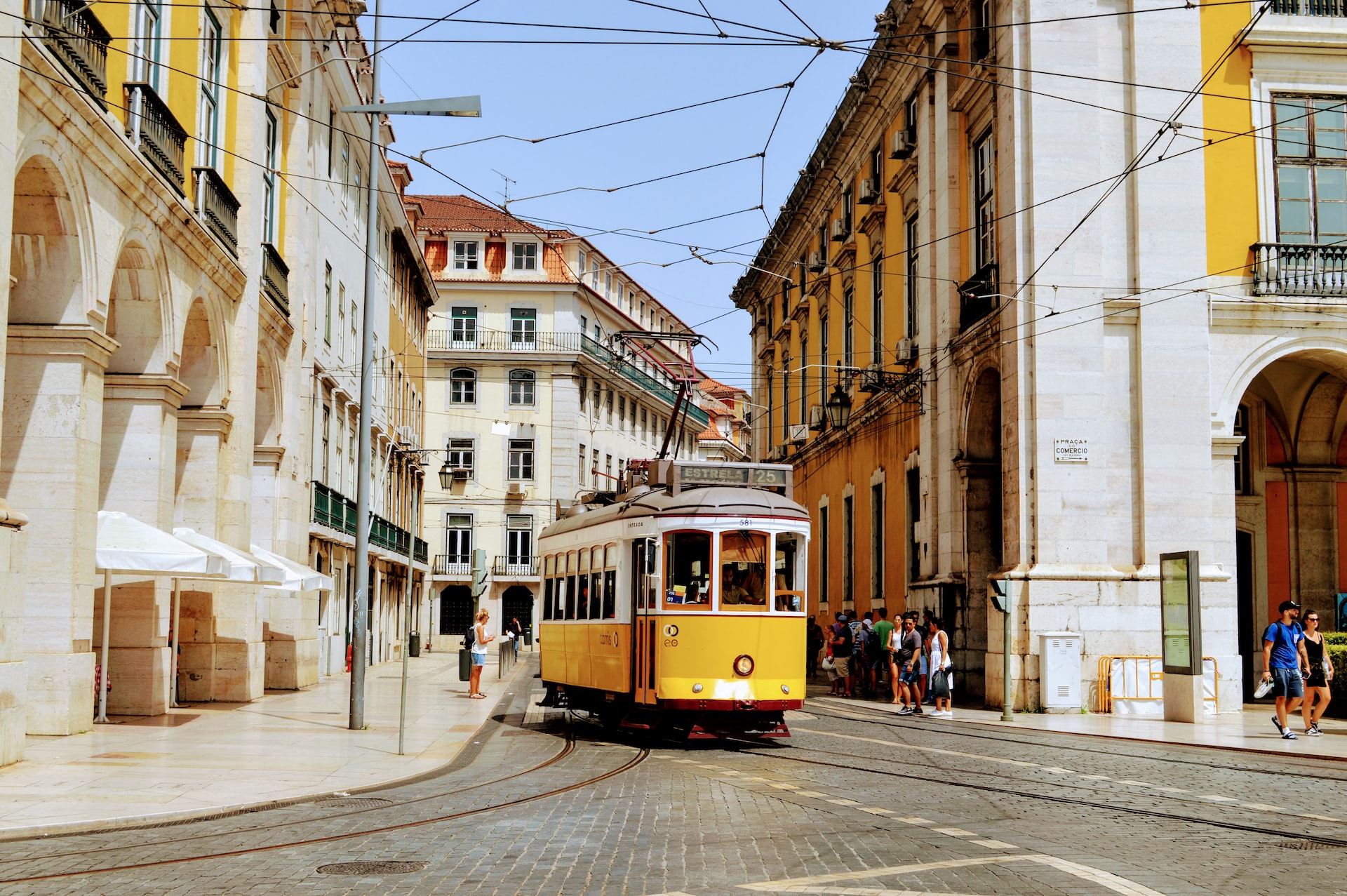 Porto
Located near the mouth of the Douro river, Porto is Portugal's second city and a great place to visit on your hen weekend. There's so much more to this city than just drinking Port…although we highly recommend doing that while you're here! Explore the local culture and history as you enjoy local food and drink and a more laid back vibe than some other areas of the country. Porto also boasts one of the biggest street festivals in Europe. This coastal city in Northwest Portugal celebrates Saint John (Festas de São João) in June for a whole month of festivities including music, dancing, entertainment, food, drink and more. It's an amazing time to visit.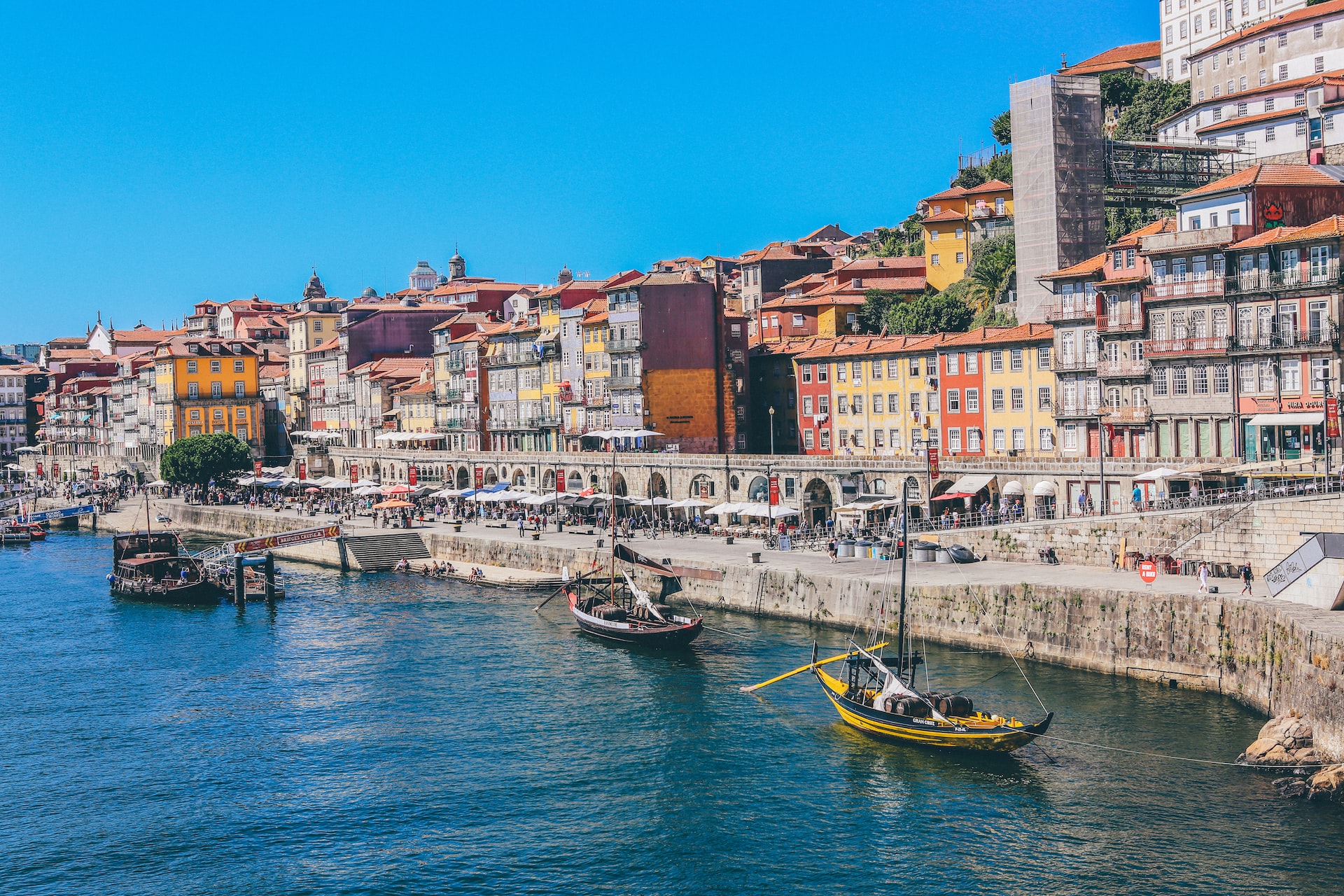 Lagos
Head South to Portugal's Algarve region where you'll find Lagos, famous for its buzzing nightlife, picturesque Atlantic beaches and walled Old Town. It beautifully combines local charm with a thriving party scene that's perfect for a hen do in Portugal. It's the best of both worlds, pleasing culture vultures and party girls alike. You can even find waterparks and theme parks here if you fancy getting your adrenaline pumping. Once night falls, it's time to explore the pubs, bars and nightclubs. This city boasts awesome nightlife with a slightly more laid-back feel. You'll be surrounded by friendly locals and happy holiday-makers as you throw some shapes on the dance floor and make memories with your best girls. What's not to love?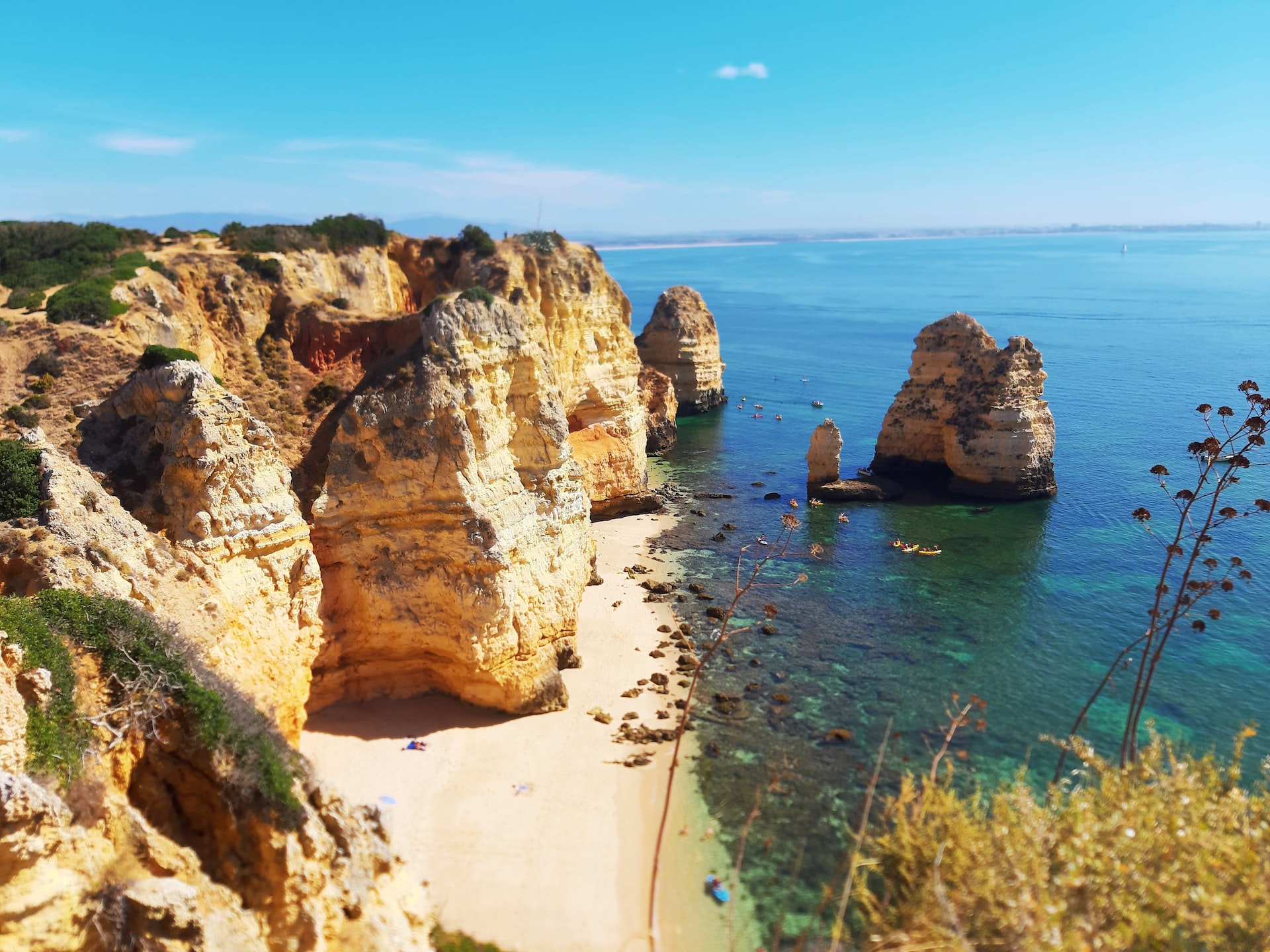 Nightlife in Portugal
Ready for a wild night out? You really are spoilt for choice with a hen night in Portugal. What's on offer depends on what area you visit but one thing's for sure, you're in for a great time. Head to Albufeira's Avinida Sa Carneiro for 2km of the most epic bars and clubs in the country. You'll even find some of those infamous bucking broncos here, alongside plenty of hen and stag groups, looking for a good time! If you fancy more sophisticated fun, you can visit Albufeira's Old Town where you'll enjoy live entertainment and classier bars. If you're celebrating in Lisbon, hens will love Cais do Sodre where you'll find some of the best pubs, bars and clubs in the city where you can boogie on down all night long. If you're a fan of wine bars, you'll love a visit to the trendy area of Bairro Alto or the Santo Amaro docks. Wherever you choose, you're guaranteed an amazing night out in this party destination.
Eating out in Portugal
While you're on your hen do in Portugal, you've got to try the local food and drink. It's so delicious! Portugal has loads of tasty dishes, such as bacalhau (cod), caldo verde (cabbage and potato soup), piri-piri chicken and all kinds of pastries. You can find many different types of traditional food in this country, all with their own unique flavours and ingredients that'll really make your mouth water. And don't forget to try their national drink, ginjinha. This cherry liqueur really packs a punch with a high alcohol content so enjoy but drink responsibly if you want to remember the hen night!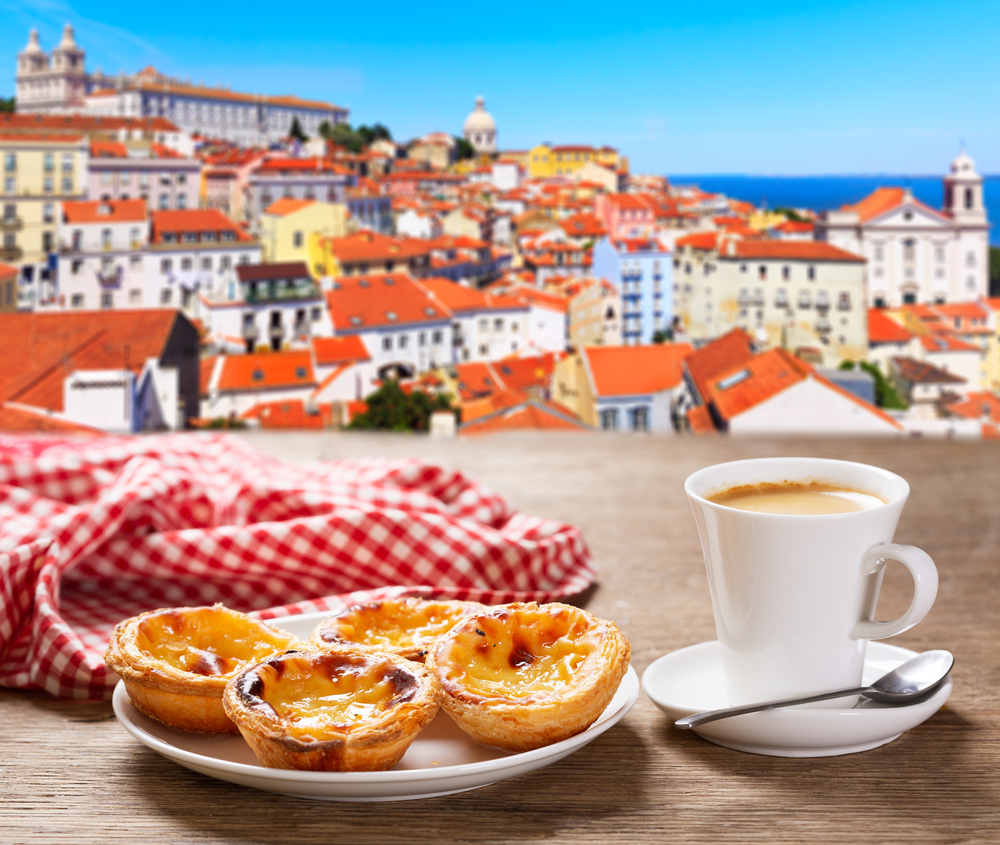 Getting to Portugal
Getting to Portugal from the UK is easy. This European country is home to three international airports, Lisbon (LIS), Porto (OPO) and Faro (FAO), each with plenty of flight routes from a range of airlines. It takes around two hours and 45 minutes to get from most London airports to Portugal in a plane.
Book Your Hen Party in Portugal Today
If all of that has got you eager to book a hen do in Portugal, check out our full activity listings now to see exactly what's on offer for you. Whether you want to relax, party, get your adrenaline pumping or just enjoy quality time with your besties, Fizzbox has got you covered with something to suit all groups and budgets.