We've always had a soft spot for Ireland. There's something about the way the sun shines on that country that makes us feel all warm inside. The people are friendly, the pubs are cosy and the craic is great. And it's not just us who think so! Ireland is one of the most visited countries in Europe, with over eight million visitors every year coming to see what all the fuss is about. So whether you're planning your first trip or your hundredth, we've got some tips on how to make sure it's an epic stag weekend in Ireland from start to finish.
Why is Ireland Good for a Stag Do?
Ireland is the place to be if you want the last weekend of freedom to be totally epic. With so much to see and do, it can be hard to know where to start but luckily, we've got you covered. Here are just some of the reasons why we think stag do's in Ireland are so great: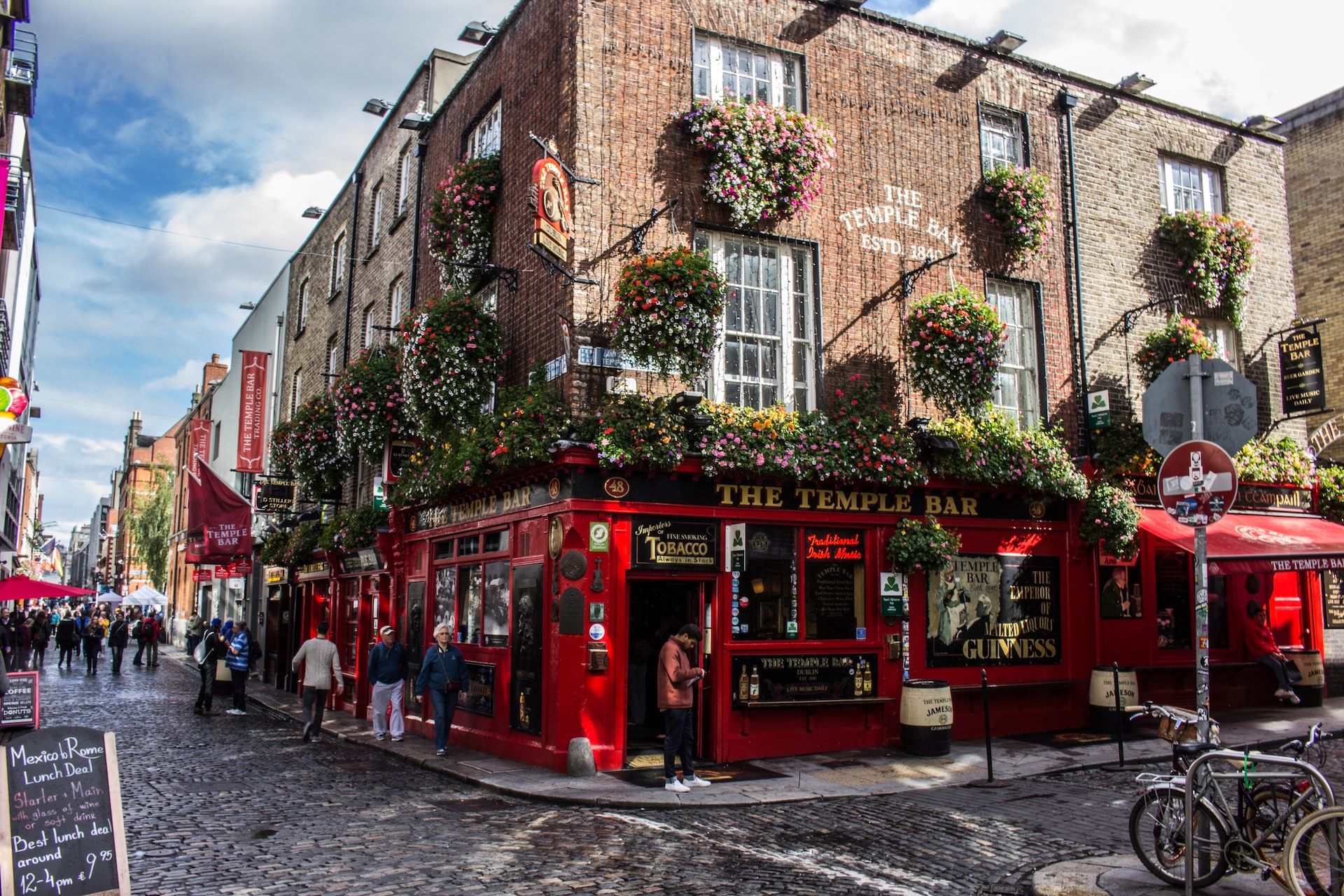 You'll have a blast partying with friendly locals who love their Guinness and music. So much history! There's no shortage of historical sites and cultural landmarks around every corner, from castles and museums to ancient monuments and medieval ruins that'll give you plenty of opportunity for photo ops (and selfies) with your mates. There's plenty of nature to explore too, from Connemara to Northern Ireland's Giant's Causeway. There's plenty to keep you busy from exploring all that Dublin has to offer to visiting the iconic sights of Belfast, Galway or Cork. And if you want something more low-key, there's loads of scenic train routes that let you take in the sights while relaxing in style.
We've always had a soft spot for Ireland. There's something about the way the sun shines on that country that makes us feel all warm inside. The people are friendly, the pubs are cosy and the craic is great. And it's not just us who think so! Ireland is one of the most visited countries in Europe, with over eight million visitors every year coming to see what all the fuss is about. This means that there are plenty of stag and hen parties to join and loads of gorgeous local girls who'd love to share a pint with you.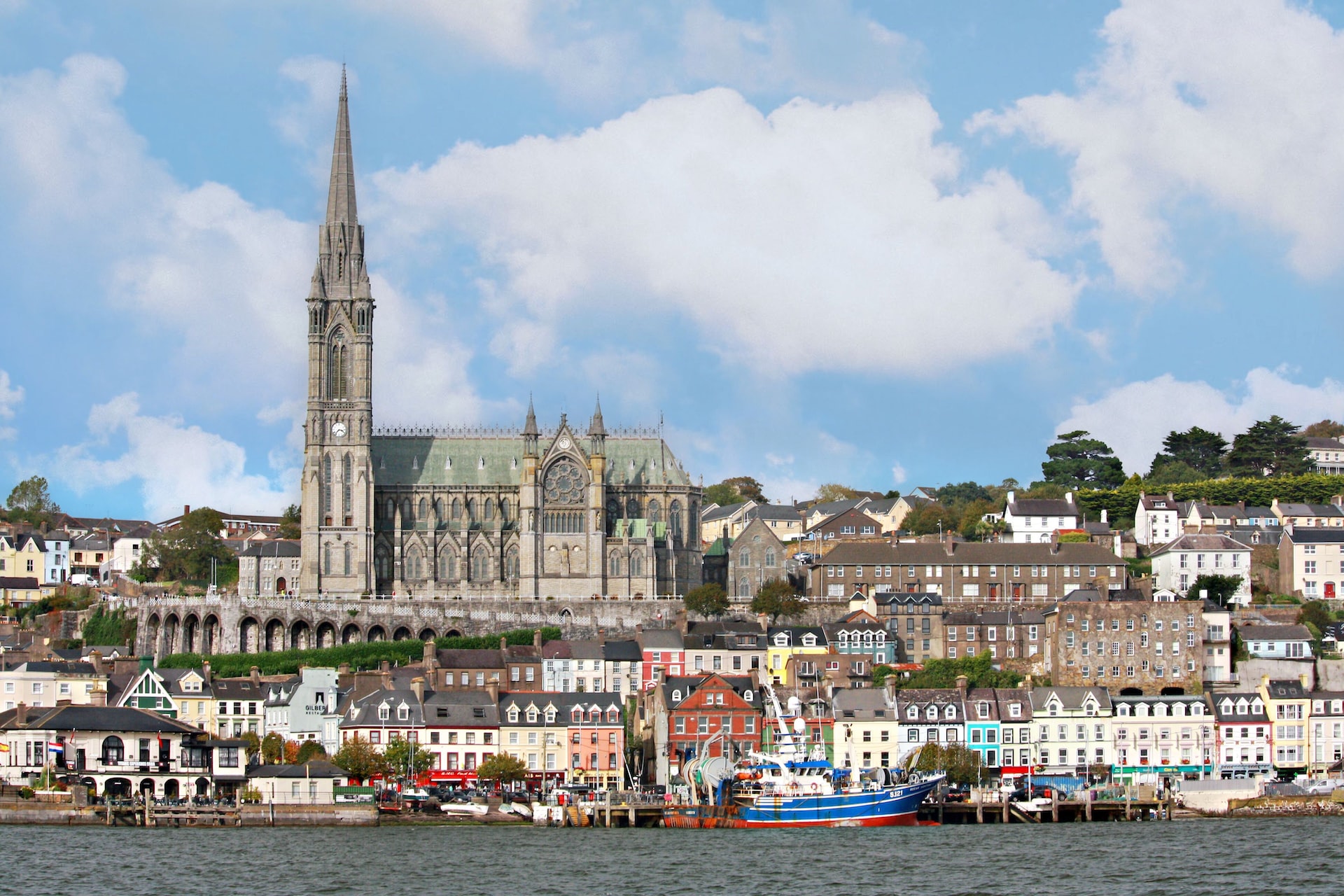 Top 10 Stag Do Ideas in Ireland
Whatever your tastes, budget or group size, you'll find something amazing to do here. So whether you're planning your first trip or your hundredth, we've got some tips on activities to make your stag weekend in Ireland epic from start to finish:
1. Beer Bike
Don't worry about struggling to choose between the pub and sightseeing on your Ireland stag do because we've got the perfect solution. On a beer bike, you get the best of both worlds as you pedal around the city, seeing famous sights as you swig on loads of delicious beer. That beats the stuffy old pub any day, right? Some beer bikes are stocked with beer and others include pub stops so you'll sightsee and explore before stopping at a popular pub and getting a drink in at the bar. Prices start at £43 per person.
2. Bar Crawl
A big night out is essential during your stag weekend in Ireland and the Irish really know how to party so you better go big or go home! It's a common stereotype that wherever you are in Ireland, there's a pub nearby and this tends to be true. What a result! Explore your chosen city in the most fun way with a bar or pub crawl where you'll visit several of the city's best venues, led by a friendly guide. Whether you're in Dublin's Temple Bar, Belfast's Cathedral Quarter or another destination altogether, you're going to have an epic night out. Prices start at £26 per person.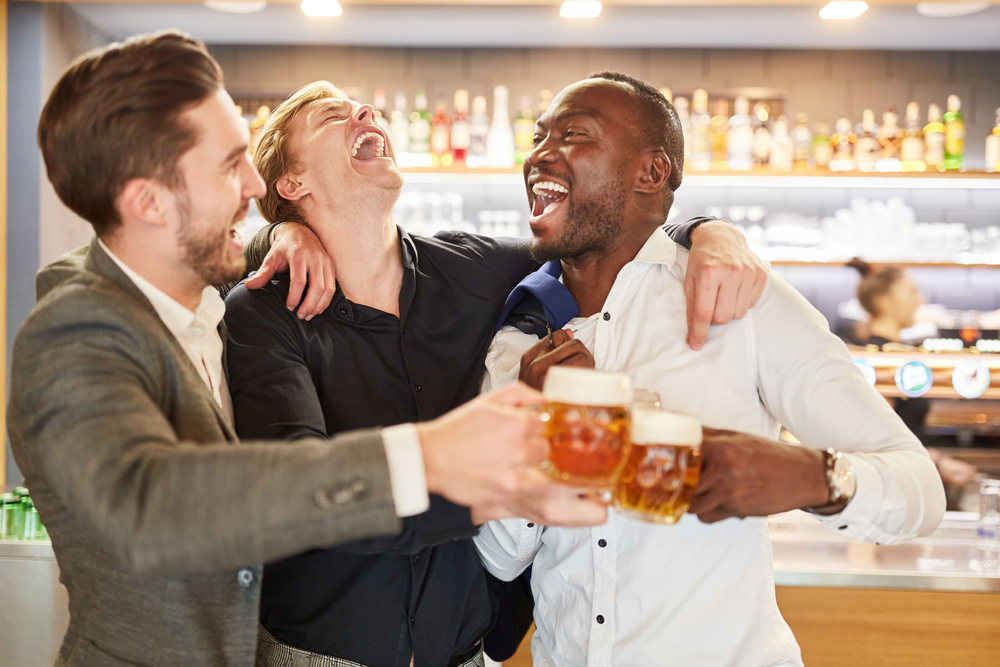 Are you a group of guys who love footie? Or are you just after an activity that's a bit bonkers? Either way, you'll love every minute of bubble football. This is no ordinary football match because you're going to trade your footie kit for a big, inflatable, one-man zorb that covers your head, torso and arms. Only your legs will be free at the bottom to run around and kick the ball as you're split into teams to compete. You're not only allowed but encouraged to get the balls by any means necessary including bumping and barges into your enemies. Prices start at £25 per person.
Guinness is Ireland's most popular (and delicious!) drink but instead of just downing it, why not learn a bit about it including the big historic and cultural impact it's had for over 250 years? Explore the Guinness Storehouse with its interactive exhibits that show you exactly how Guinness, also known as the black stuff, a pint of gat, ebony nectar, Irish Champagne or black custard, is made. Once your tour is over, you'll sip on a cold Guinness while you enjoy panoramic 360° views of Dublin in the Gravity Bar. Prices start at £35 per person.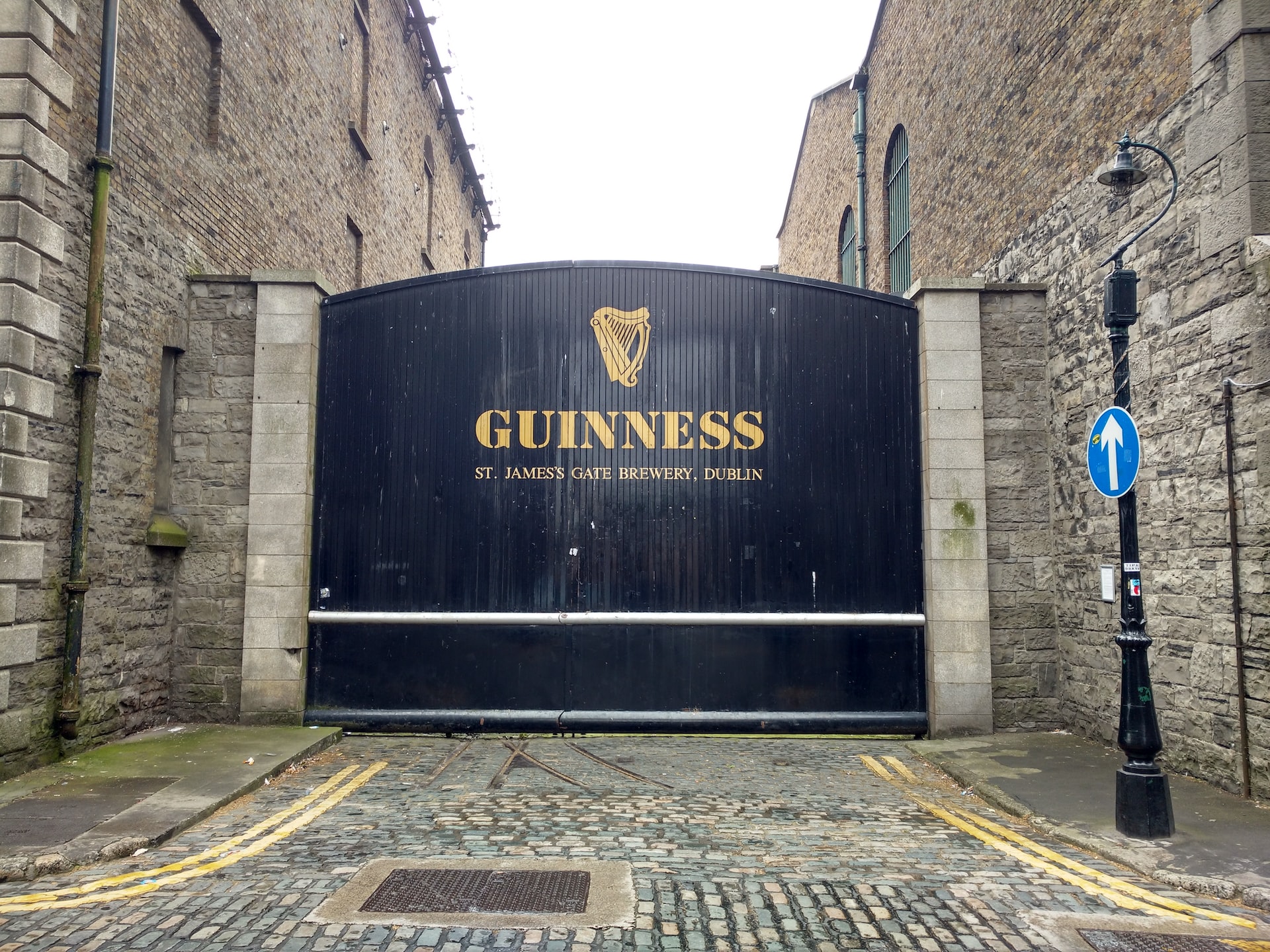 5. Paintballing
Paintballing is one of the most popular activities for stag do's so come and get stuck into the fun. It's a guaranteed group pleaser, combining competitive action, hilarious banter and video game-style battle scenarios. An event coordinator will get you kitted out and will carry out a safety briefing before splitting you into teams for a heart-pounding paintball game. To win, you need to splatter as many of your opponents with paint as possible, gaining points for your team along the way. You'll be in hysterics when you see how messy you all are by the end of play! Prices start at £50 per person.
If you're after an activity that's more than a bit cheeky, try your hand at nude life drawing with a female model. You'll be given a sketch pad and pencil before the female model de-robes as poses for you. All you need to do (once you pick your jaws up off the floor!) is draw everything you see on to the paper in front of you…and do mean everything, boys! Will you be able to accurately capture her beauty? A professional art teacher will lead your session and help you create a masterpiece, or at least something funny! Prices start at £23 per person.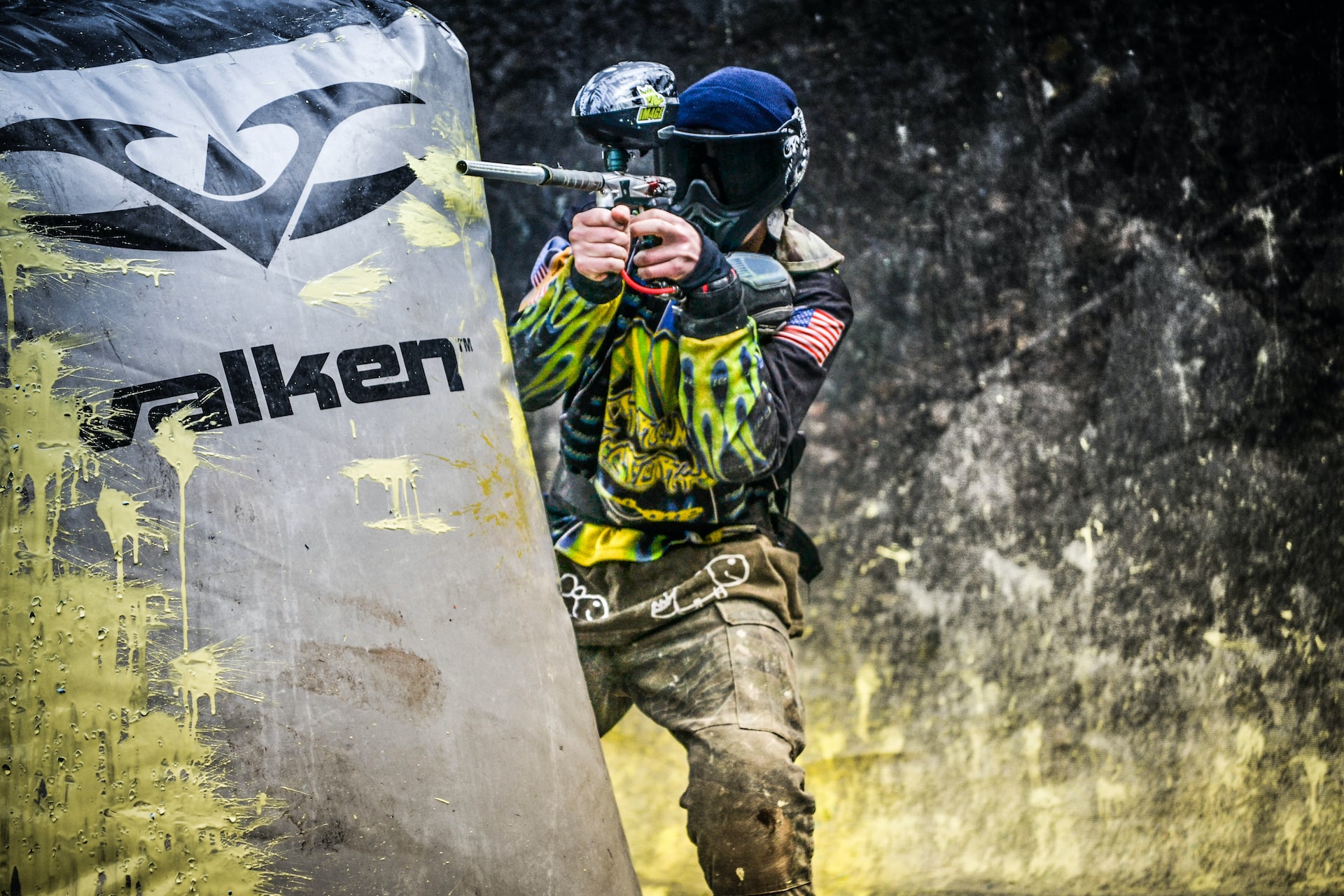 7. Go Karting
Another classic stagtivity makes our top 10 list for stag parties in Ireland. Go karting is a must-do activity for any self respecting stag group, giving you all a chance to finally discover which one of you is the best driver. Will it be you? The go karts are easy to drive and can go up to 40mph. Unleash your inner Lewis Hamilton as you race around the track, taking on hairpin bends and trying to achieve the most laps in the set time or fastest lap of all. Prices start at £50 per person.
What's a stag do without female strippers? This naughty feast for the eyes is perfect for a last night of freedom, treating the groom-to-be with a guilt-free eyeful before he settles down with his lovely wife. We've got a range of fun stripper options including the classic strip clubs, a female stripper who'll come to your home or accommodation, strip dinners, sexy wake up calls and even a dominatrix who'll well and truly put the groom-to-be in his place in the funniest way. Just imagine his face when she walks in! Prices start at £35 per person.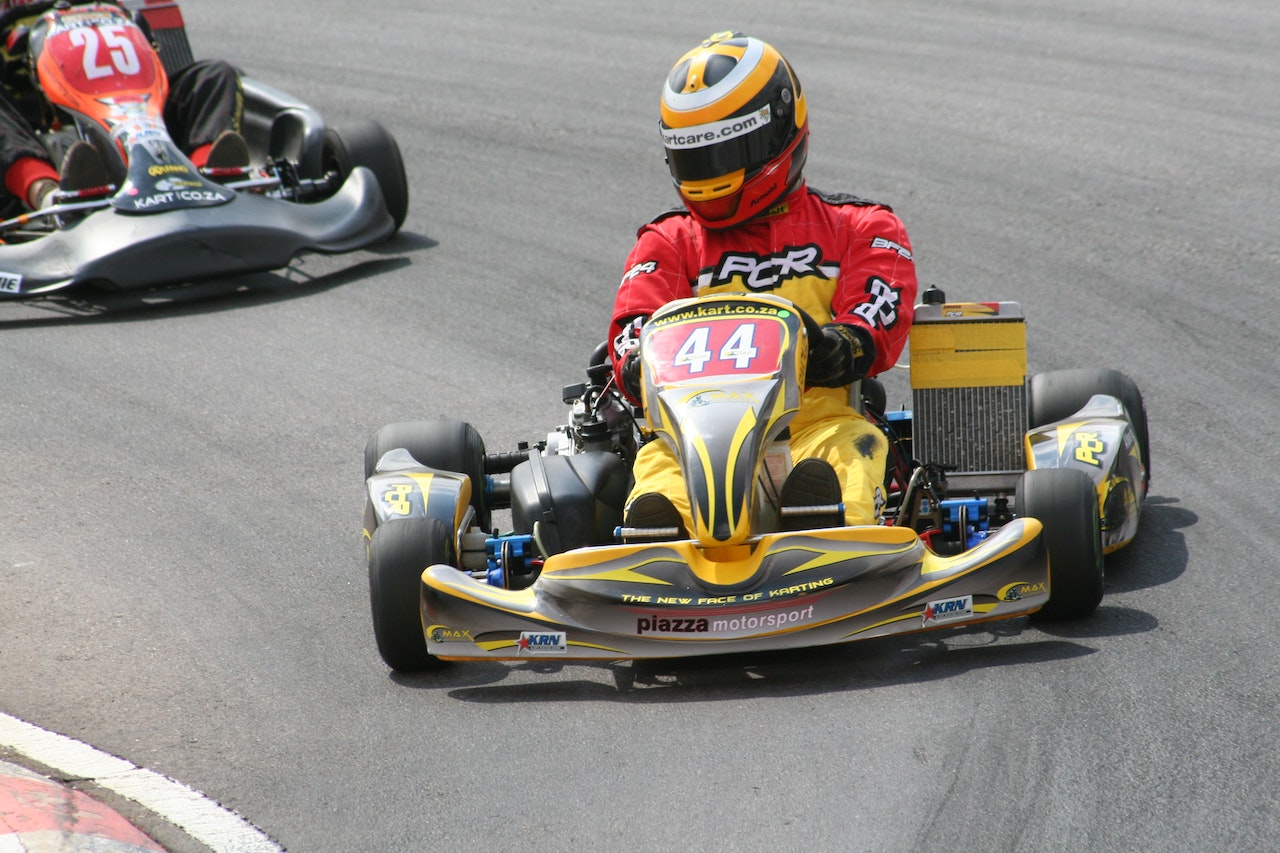 Are you guys fans of whisky? Then you've come to the right place. Ireland makes some of the tastiest whisky in the world, making it a great place to get your hands on some. And how better than with an interactive whisky tasting. A whisky expert will lead your tasting class, teaching you all about different Irish whiskies, how they're made and why they taste so good, sharing samples along the way. You can even explore the whisky distilleries such as Pearse Lyons and Jamesons and get an inside look into how these delicious spirits are made. Prices start at £35 per person.
Fancy blowing off some steam during your Ireland stag do? We don't blame you; arranging a wedding can be stressful but we can help. Clay pigeon shooting is a classic countryside sport that sees you fire a shotgun at a range of moving targets, smashing them to pieces in the process. You'll get such an adrenaline high when you hit your first clay! This is a great activity if you fancy shaking off the hangover with some fresh air with the bonus of getting competitive with your mates. Prices start at £86 per person.
The Best Cities in Ireland for a Stag Do
Each city in Northern Ireland and the Republic of Ireland has a unique charm and beauty, offering historic sights, fascinating culture, warm locals and great nightlife. Here's a rundown on the cities we think are best for stags in Ireland.
Welcome to Dublin, one of the most fun cities in the world! The Republic of Ireland's capital is a favourite with stag and hen groups and it's so easy to see why! This fun city combines beauty and brains with gorgeous sights, history and culture everywhere you go. This is a UNESCO City of Literature, home to a whopping four Nobel Prize winners. Oscar Wilde and Bram Stoker are amongst the famous graduates from Trinity College. If you're into sightseeing, Dublin Zoo and the Guinness Storehouse are also must visits. When night falls, you're in for a real treat. Head to the Temple Bar area around the River Liffey where you'll experience some of the most charming pubs, live music venues and buzzing nightclubs in Europe.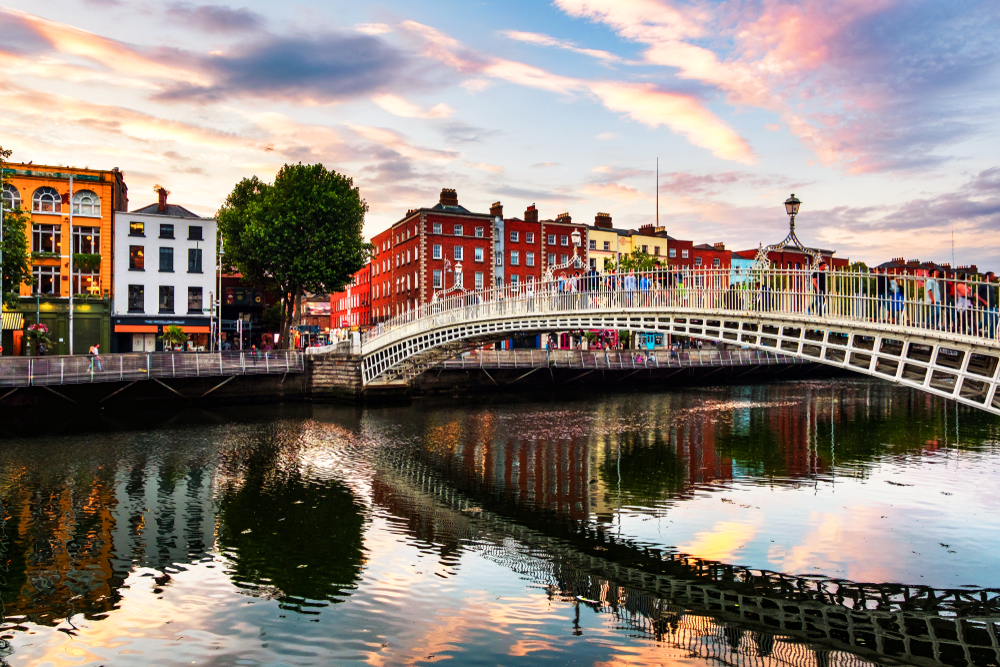 Belfast
Head to the capital of Northern Ireland for a massive range of activities, attractions and gorgeous sights to see. Belfast is a fascinating city with a rich history and culture. Visit the Titanic Museum to learn more about the disaster as you explore interactive exhibitions and original artefacts. If you're Game of Thrones fans, you can go on a tour where you'll see and learn about all the Northern Irish filming locations. By night, this is a conveniently compact city, making it perfect for a bar crawl. The most exciting nightlife can be found in the buzzing Castle Quarter. No one does a night out quite like the Irish so you're in for a treat, lads!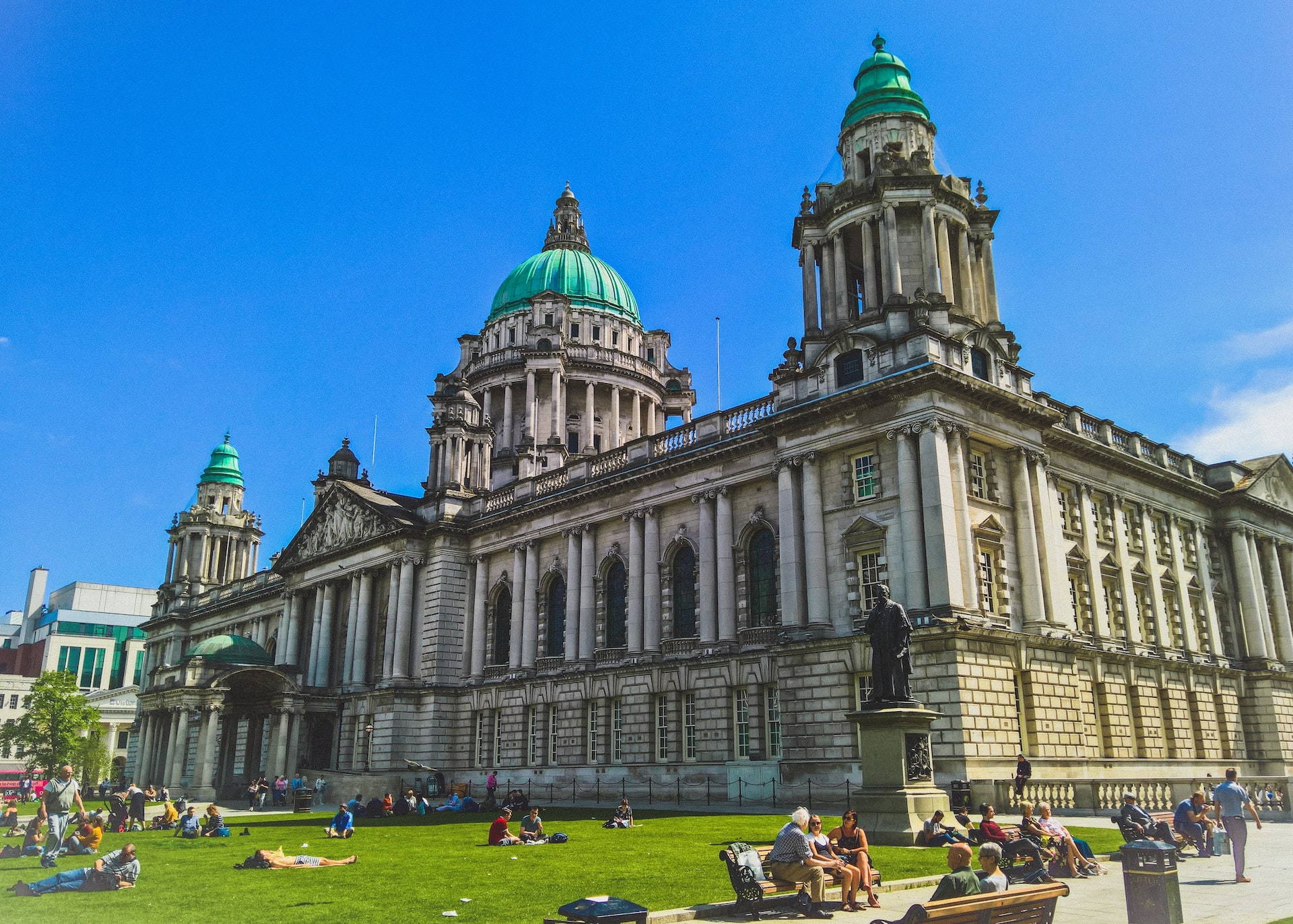 Galway
Whether you like the sound of bagging your very own Galway girl (Ed Sheeran made them sound amazing!) or you just fancy having fun on the stunning West coast of the Republic of Ireland, you'll have an awesome time in Galway. This city hosts more than 100 festivals per year, giving it the nickname of the festival capital of Ireland and meaning it knows how to keep visitors entertained. With picturesque beaches, a cosmopolitan city centre, quirky bars, traditional Irish pubs, cobbled streets and mouth-watering places to eat, it's great fun for stags who want something a little more chilled out than cities like Dublin or Belfast.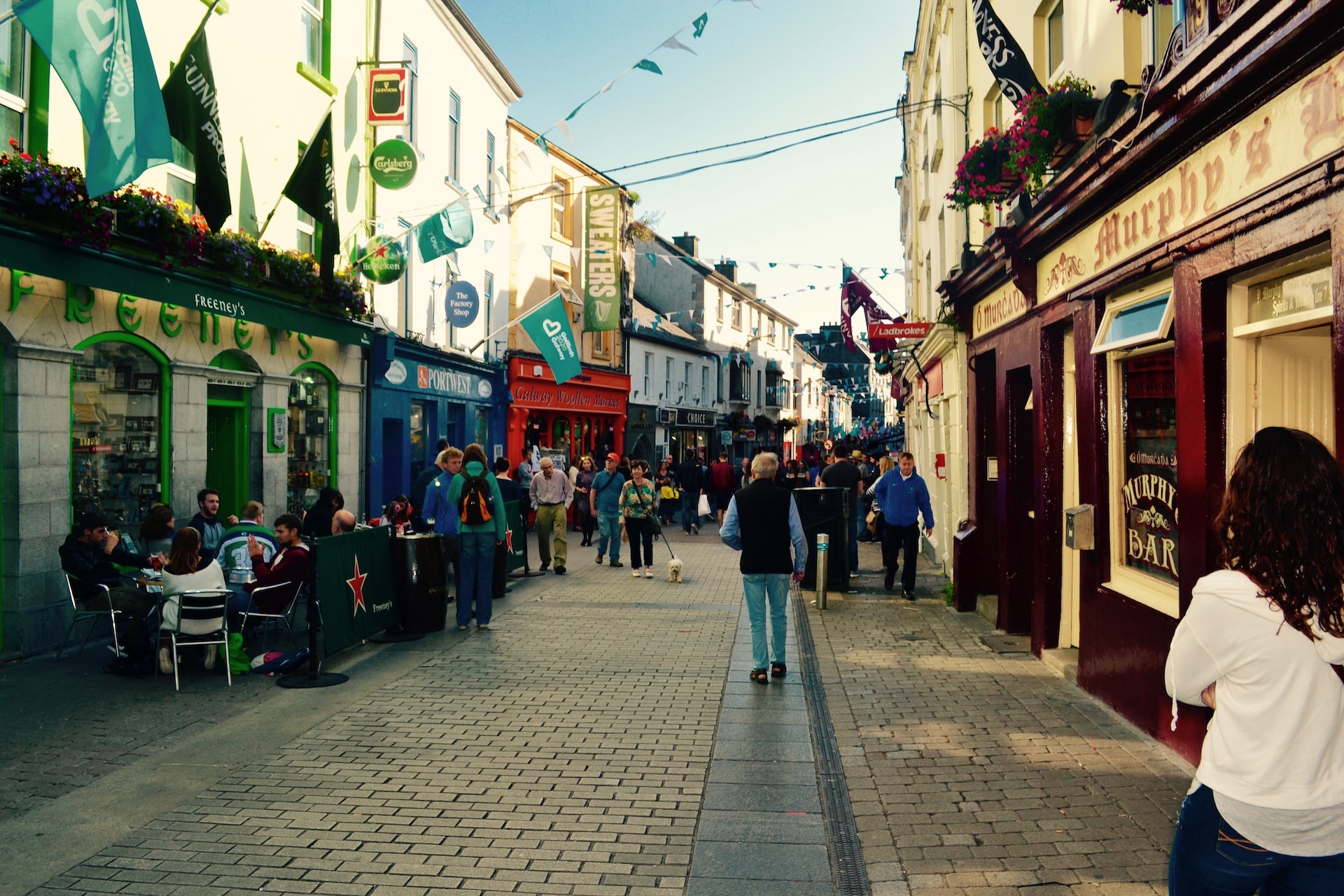 Cork
The second largest city in the Republic of Ireland will give you a warm welcome and some seriously great views. Cork is home to the world's biggest natural harbour (after Sydney) and bordered by the Celtic Sea and Atlantic Ocean, boasting an enormous 750 miles of gorgeous coastline that's just begging to be shared with your social media followers. If you're a group of lads who love your grub, you'll be happy to hear that this city is Ireland's foodie capital with more cafes, restaurants and gastro pubs than you can shake a stick out. When the sun goes down, it's time to party. Did we mention that uni students make up a third of the population here? You're in for a wild stag night!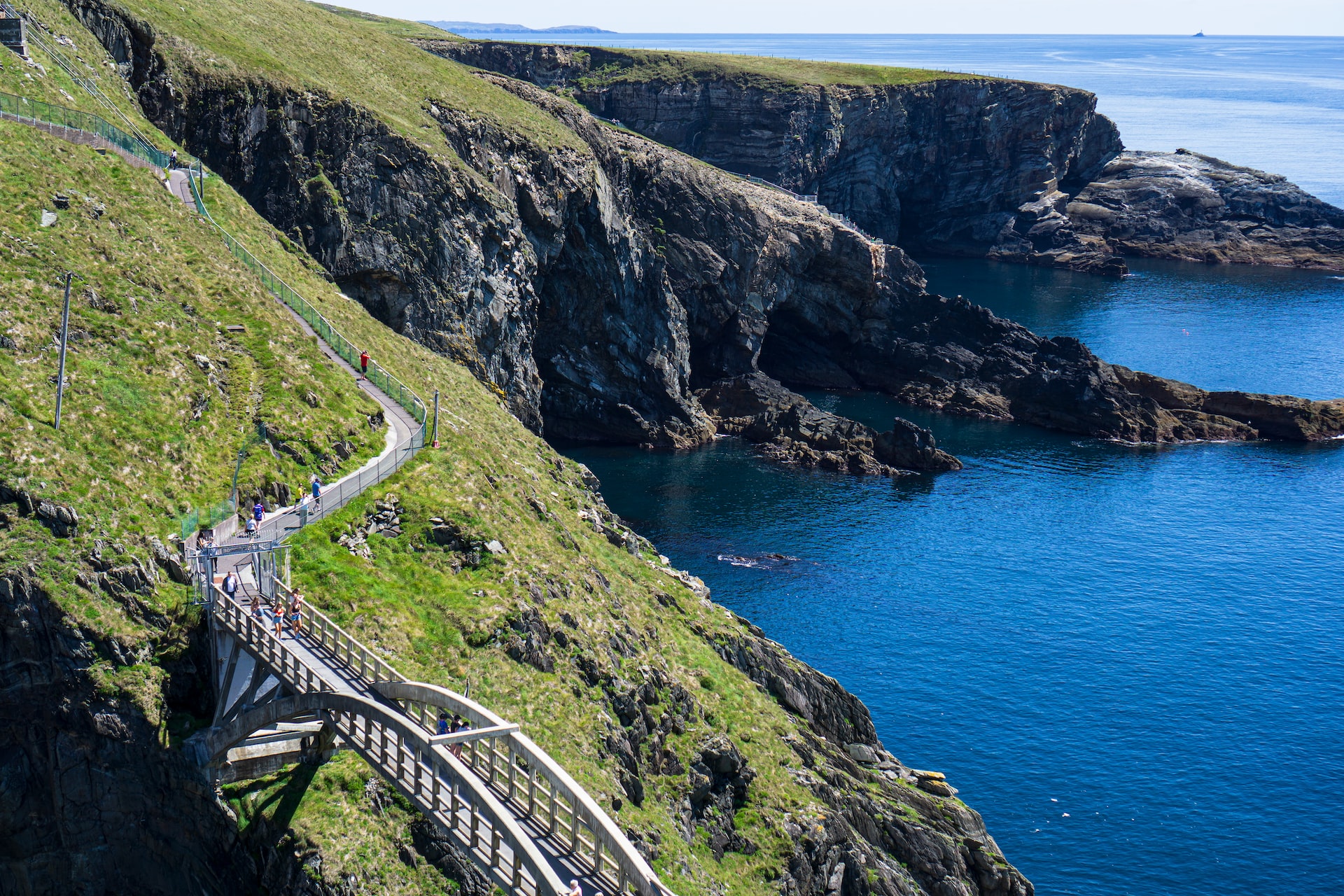 Stag Do Nightlife in Ireland
You're going to have a wild night out on the Emerald isle, making it the perfect place to celebrate that infamous last night of freedom. The locals are great to party alongside as you experience plenty of craic and their friendly and fun nature. But will you be able to keep up with them in the drinking stakes? The nightlife you'll experience depends on which city you choose to visit but wherever you go, you won't be disappointed.
Head to the legendary Temple Bar area of Dublin to have an unforgettable night out at some of the best pubs, bars and clubs in Europe. Belfast also boasts dozens of traditional and bang on trend watering holes from Irish pubs to banging nightclubs where you can dance and rub shoulders with the gorgeous local girls all night.
Eating Out in Ireland
You better bring your big boy trousers to your Irish stag do because the food here is filling and seriously tasty! Gorge yourselves on seafood, Irish stew, soda bread, white pudding and so much more. And don't forget to wash everything down with a refreshing pint of Guinness. It's no surprise that this is the biggest selling alcoholic drink in Ireland so what better way to embrace local culture?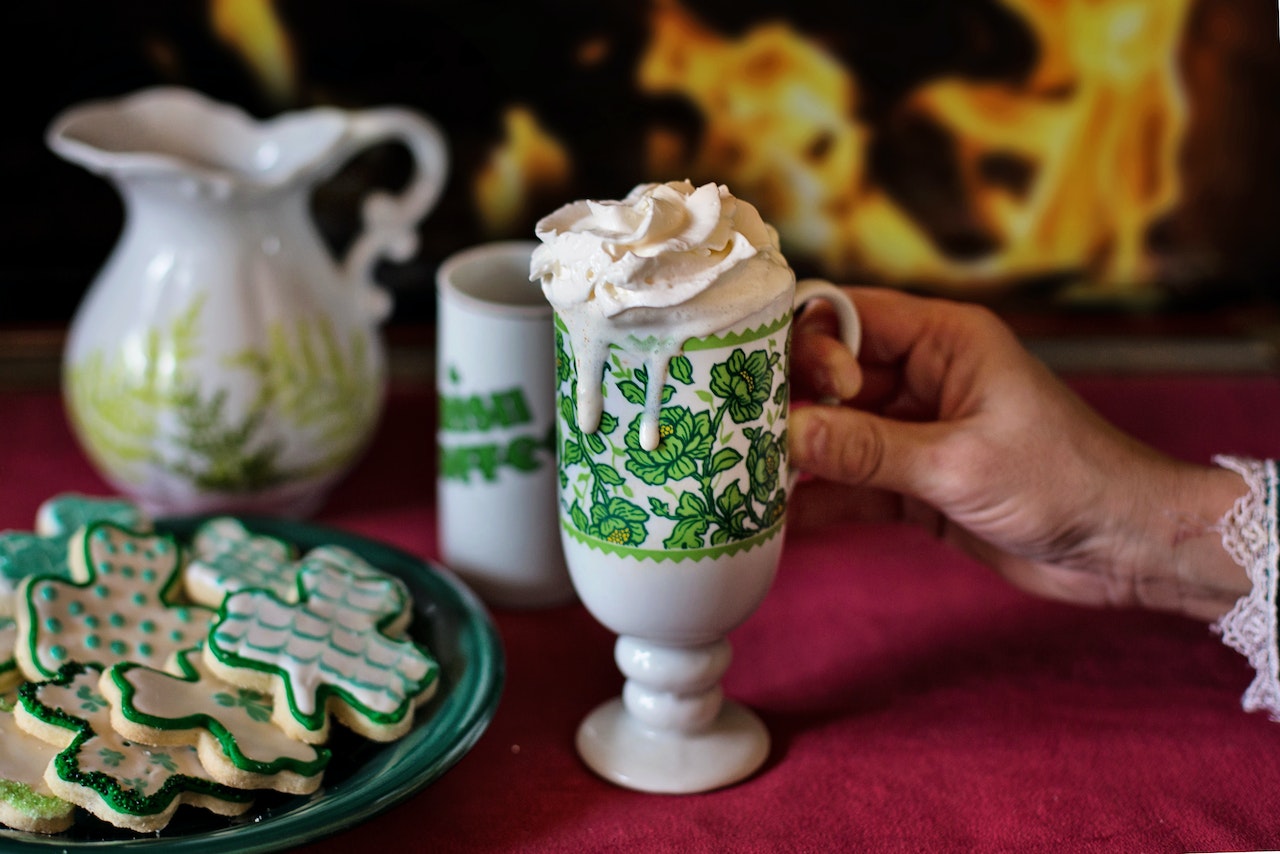 Getting to Ireland
It's nice and easy to get to the Republic of Ireland and Northern Ireland from the UK. Jump on a plane for around 50 minutes from Scotland, an hour and a half from London and one hour from Cardiff, Birmingham and Manchester. They're really popular destinations for tourists as well as stag and hen parties so you'll be in good company as you make your journey to the Emerald Isle. We bet there'll be loads of gorgeous local girls there who'd love to share a pint with you!
Book Your Stag Do in Ireland Today
How good does a celebration in this top European country sound, lads? Get your fun activities booked today by browsing our easy to use site and picking your favourites. If you're looking for a stag weekend in Ireland that'll blow your mind, we've got you covered. Then you can sit back, relax and enjoy knowing that you've got something totally epic today.