Welcome to the Emerald Isle! Prepare yourselves to enjoy stunning surroundings, fascinating history, super friendly locals and some of the best nightlife in Europe on an unforgettable hen do in Ireland.
Why is Ireland Good for a Hen Party?
Ireland is well loved for its pubs, craic, pubs, music and history and you're going to get these things in abundance on an Ireland hen do. There's so much to do in the Republic of Ireland and Northern Ireland with loads on offer, no matter what time of year it is. There's plenty to keep you busy from exploring all that Dublin has to offer to visiting the iconic sights of Belfast, Galway or Cork. You can party hard with friendly locals, drinking plenty of Guinness and dancing to live music by night and also take in the beauty of nature by hiking through the Connemara region or even taking a ride on one of the many scenic train routes by day.
Ireland is the place to be if you want the last weekend or freedom to be totally epic. With so much to see and do, it can be hard to know where to start. Luckily, we've got you covered. Here are just some of the reasons why we think hen parties in Ireland are so great: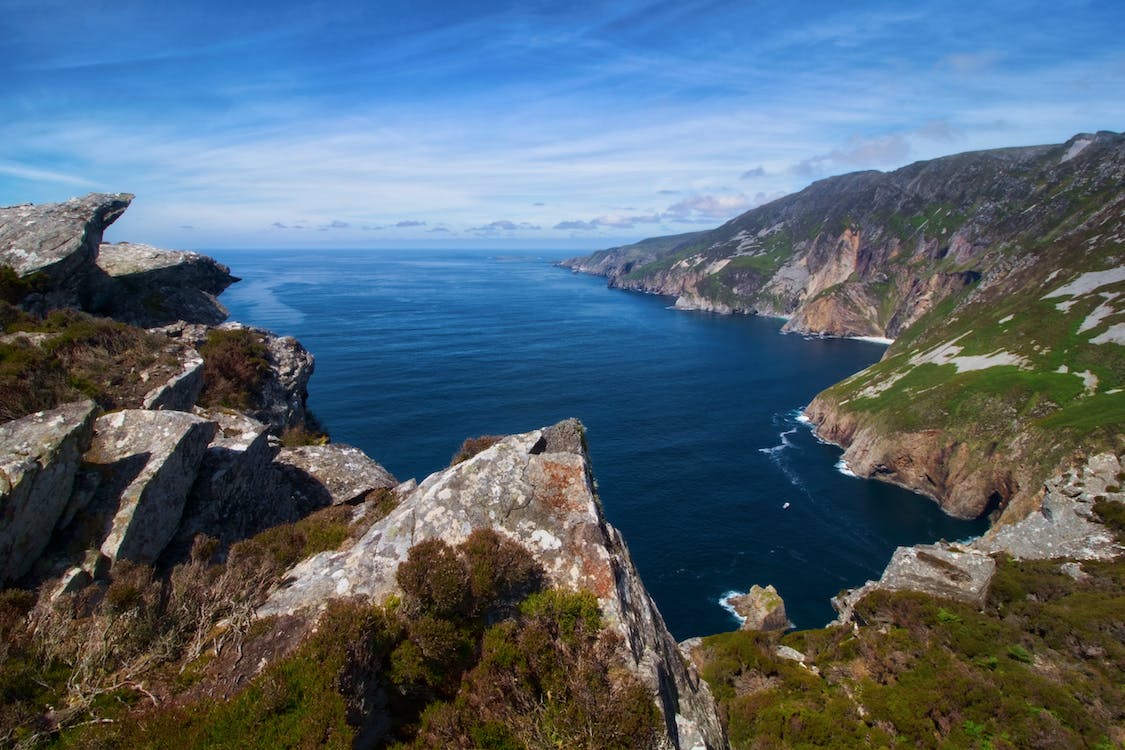 Top 10 Hen Party Ideas in Ireland
You're spoilt for choice when it comes to Irish hen party ideas. There's something for everyone here, regardless of taste, budget and group size. Let us share some of the most popular options.
Shake up a storm during your hen party in Ireland with an exciting cocktail making workshop. We're sure you'll be drinking lots of cocktails during your celebrations but, trust us, they taste even better when you've made them yourselves! Are you ready to shake, mix, and make your own delicious drinks? It's time to get creative and learn how to make drinks from scratch. With expert instruction from the bartender, you'll be an expert cocktail maker in no time, shaking, stirring, blending and serving like a pro. And did we mention that you'll get to drink absolutely everything you make? Prices start at £44 per person.
Tea might not be the first drink that comes to mind when you think about partying in Ireland but this afternoon tea bus is a real treat. Sit back and relax with the girls as you're driven around the sights in a vintage 1960s bus. You'll tuck into a range of sandwiches, cakes and, of course, scones with clotted cream and jam as you explore your chosen city. The onboard guide will share loads of stories and fascinating facts about the local area. If you're in Dublin, you'll learn all about Trinity Park, St Stephen's Green, Phoenix Park and more. Prices start at £55 per person.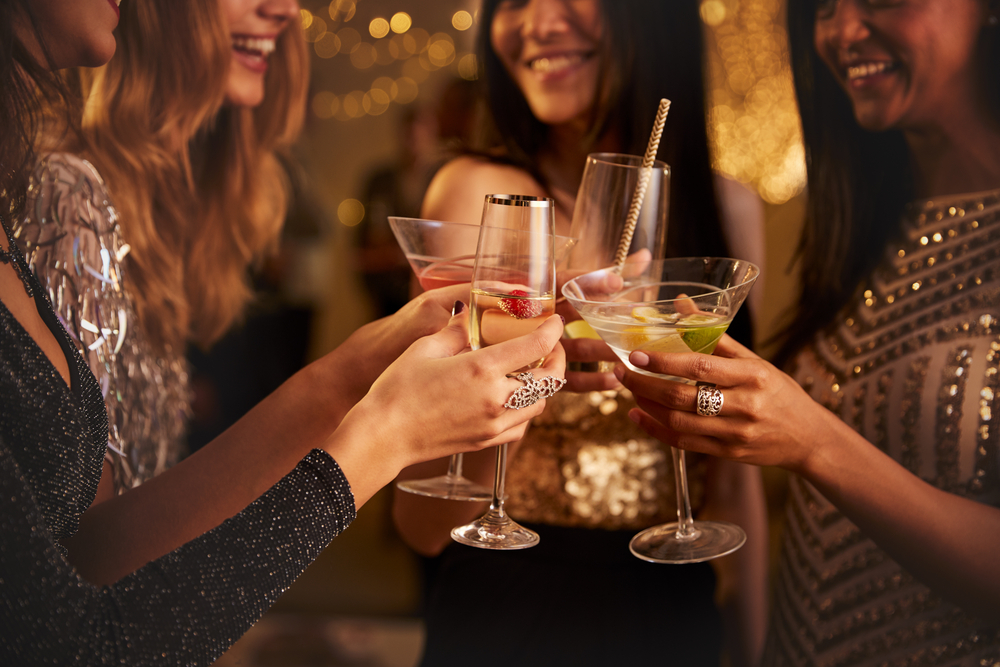 3. Bar Crawl
The Irish know how to party, making a bar crawl through Ireland a great way to experience the best nightlife in the land. It's a popular stereotype that wherever you go in the world, if you're visiting Ireland then there is sure to be a pub nearby and you'll be happy to hear that this is generally true! Head out for a bar crawl and experience the best of Irish hospitality and nightlife whether you experience Dublin's iconic Temple Bar bar, Belfast's famous Cathedral Quarter or a different city entirely. Prices start at £35 per person.
Guinness, also known as a pint of gat or plain, the black stuff, black custard, Irish Champagne, ebony nectar, is one of the most popular drinks in Ireland so you've got to try it during your hen weekend! And there's no better way than with a visit to the Guinness Storehouse tour where you'll learn all about how Guinness is made as well as drinking it. Discover this drink's history, cultural impact and why it has tasted so delicious for more than 250 years. You can even enjoy a cold Guinness at the Gravity Bar where you'll have panoramic 360° views of Dublin. Prices start at £35 per person.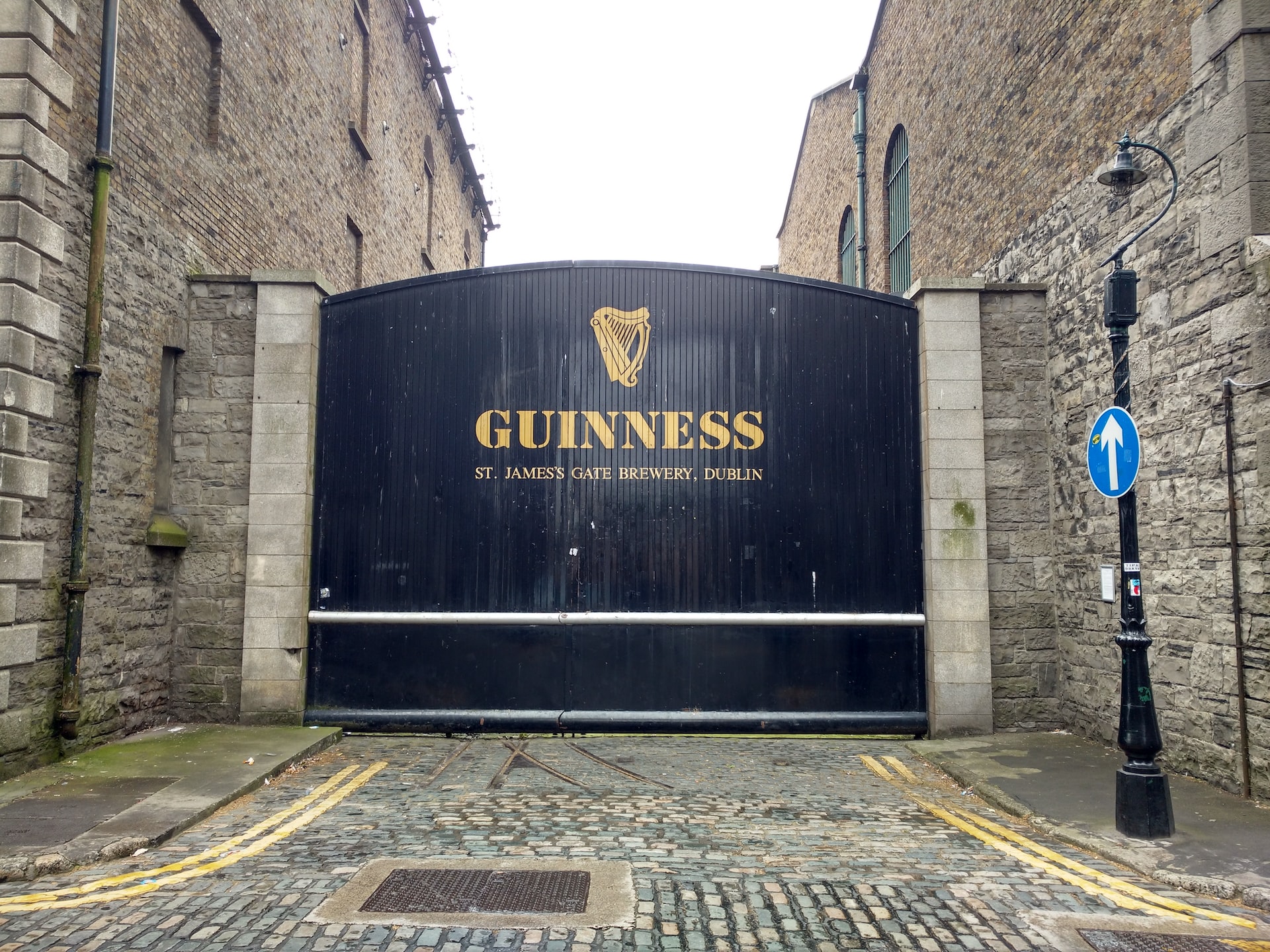 Spice up your hen weekend in Ireland with the addition of a sexy male stripper who'll make all your fantasies come true! After a friendly welcome, they'll slowly and seductively undress for you, performing a striptease and even a lap dance for the bride-to-be. What a lucky lady! You can see male strippers in a range of venues such as a strip club or theatre or even somewhere quirkier like in a limousine or party bus. Wherever you are, these gorgeous guys will make you giggle and blush. Are you ready to see Ireland's answer to Magic Mike, girls? From £28 per person.
If you're struggling to choose between sightseeing and drinking in a bar, fear no more because we've got the perfect solution. It's time to hop on a beer bike, a portable pub on wheels that you'll pedal to different pubs and bars around the city of your choice. Enjoy the fresh air as you pedal around the city sights before your friendly guide stops you to have a pub break. Inside you can have a drink of your choice with drinks offers and free shots making things even more fun. Prices start at £43 per person.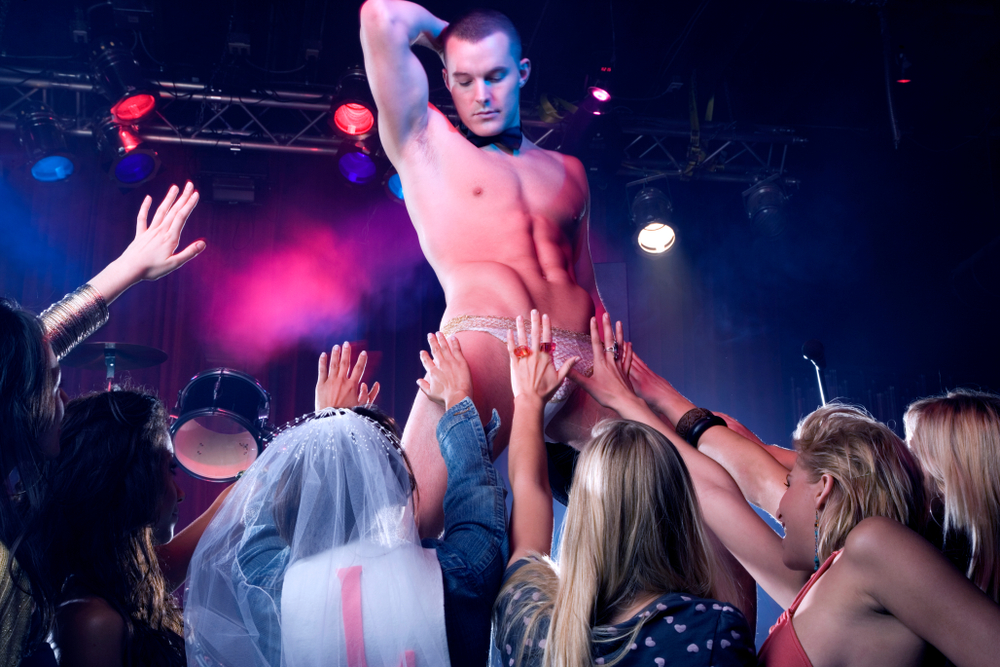 Fancy getting arty in Ireland? We think it's time to flex your drawing skills, but you won't be drawing bowls of fruit. You'll be drawing something way cheekier, a fully nude male model! Yes, you read that right. Your nude life drawing class will be led by a professional art tutor who'll teach you how to draw all the lines and curves of the naked male body on to the paper in front of you. This is a laid-back class and the focus is always on fun with your friends so sit back and see what you can create. Prices start at £28 per person.
Are you a group of disco divas? Then you'll love one of our themed dance classes where you'll be taught a fun, choreographed dance routine by a professional dance teacher. There's a massive range of themes available such as Lip Sync Battle, burlesque, 80s, 90s, Spice Girls, Grease, Dirty Dancing, Lady Gaga, cheerleading, pole dancing and more. Whichever theme you choose, you'll have an amazing time as you shimmy, shake and strut your stuff like the dancing queens we know you are. You could even perform the dance routine you learn at your wedding! Prices start at £26 per person.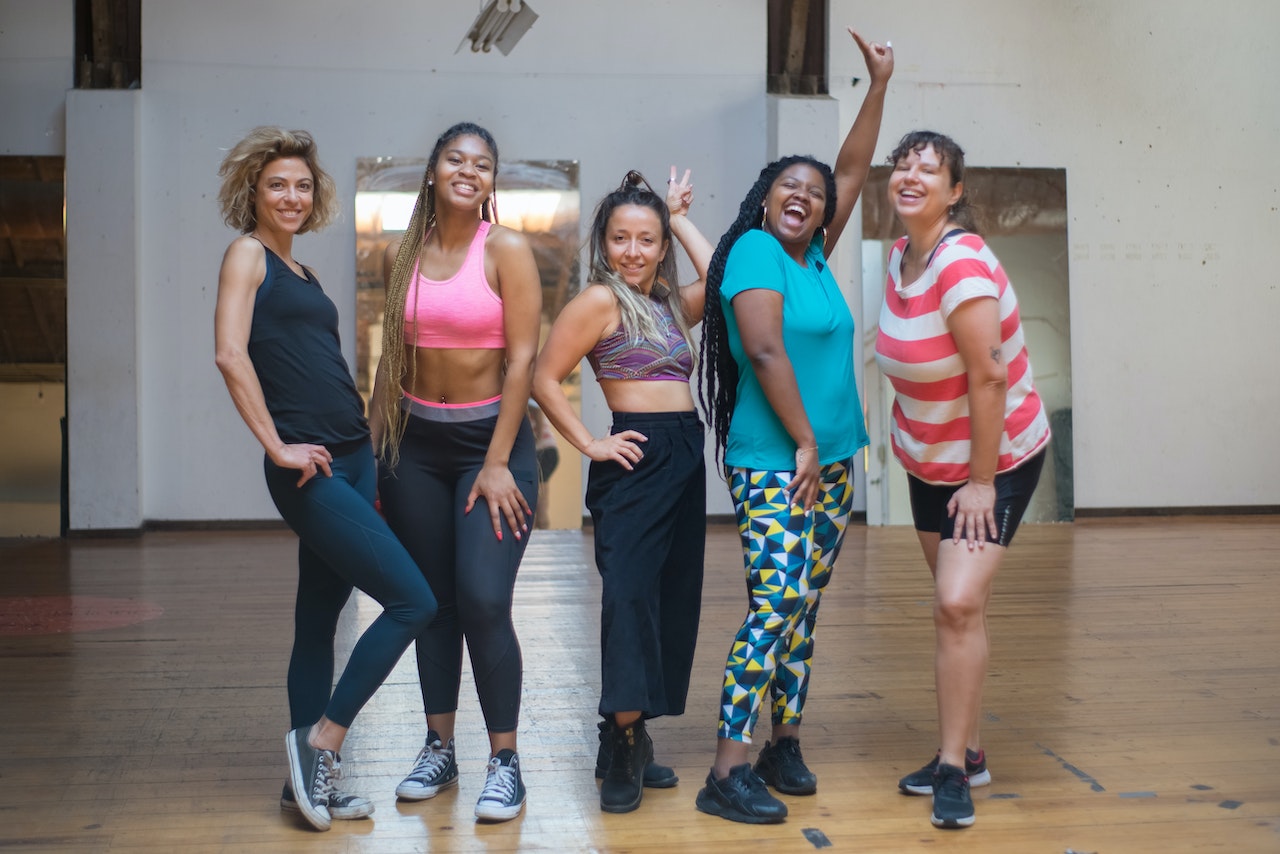 9. Spa Day
Do you want to take things easy on your Ireland hen do? We're with you. Arranging a wedding can be super stressful so the bride-to-be truly deserves some time to relax with her besties. Unwind as you enjoy the spa's facilities including the swimming pool, relaxation area, sauna, steam room and jacuzzi. You can catch up with the girls as you feel all your tension disappear. You can even have an indulgent treatment to make things even more special. Will you go for a massage, manicure, pedicure, Indian head massage or facial? Decision, decisions. Prices from £63 per person.
10. Nightclub Entry
What hen night is complete without a boogie? Ireland boasts an eclectic range of night time hotspots from laid-back, traditional Irish boozers to banging nightclubs that are amongst the best in Europe. The Irish are famously friendly so will make sure you have a great time, but will you be able to keep up with them in the party stakes? Get ready to drink, dance, listen to live music, make memories and clink pints with new friends for a night out you'll never forget. What better way to spend that last night of freedom? Prices from £8 per person.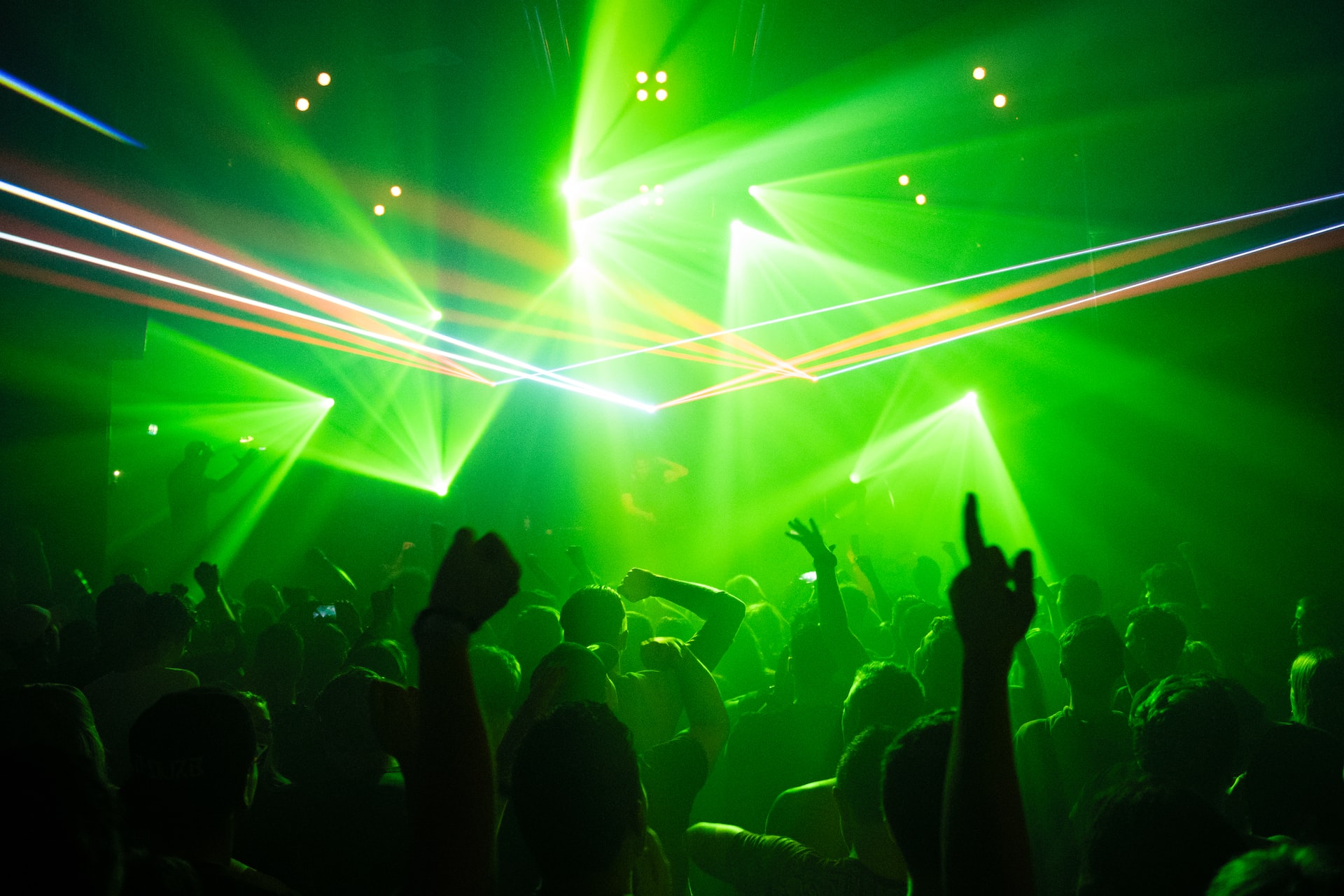 The Best Cities in Ireland for a Hen Party
You're spoilt for choice with awesome cities and towns to visit in the Republic of Ireland and Northern Ireland, each offering unique charm, beautiful scenery and epic nightlife. Here's the lowdown on some of our favourites for hens in Ireland.
Dublin is the capital of the Republic of Ireland and one of the world's most popular destinations for hen parties, and it's so easy to see why. The nightlife is epic with all-night parties that spill on to the streets around the Temple Bar area and around the River Liffey. Alongside modern nightclubs, you've got traditional pubs with loads of charm and more live music venues than you can shake a stick out. And, of course, there's so much more to do on a Dublin hen do than just drinking. This city is packed with history and culture. It's a UNESCO City of Literature, boasting Trinity College graduates such as Oscar Wilde and Bram Stoker and a total of four Nobel Prize winners. Not forgetting its many famous attractions such as the Guinness Storehouse and Dublin Zoo.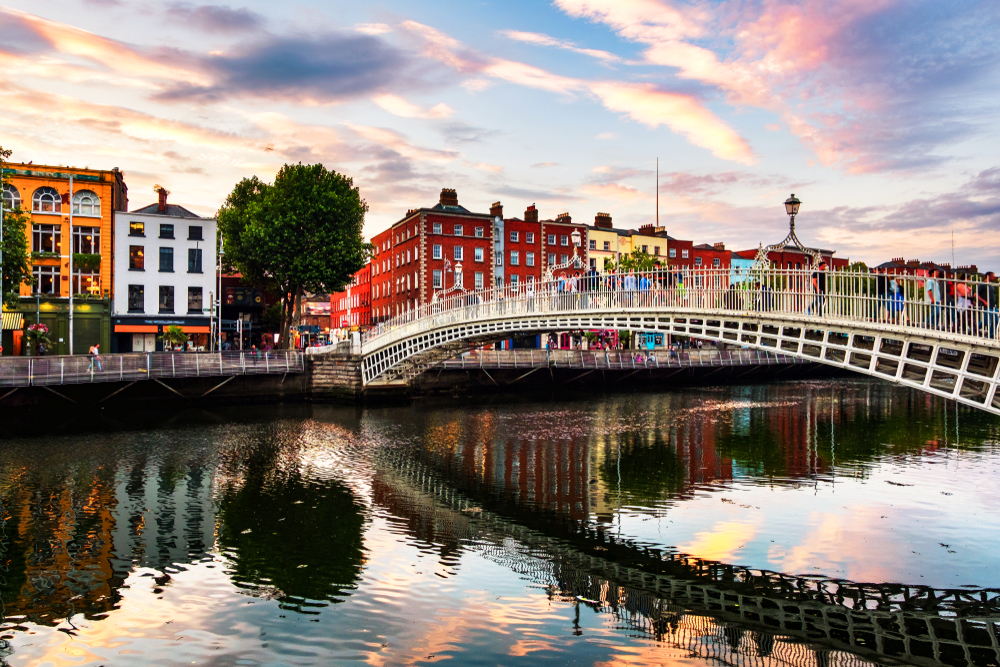 Belfast
Buzzing Belfast is the capital of Northern Ireland and offers visitors a huge variety of attractions and activities to explore. While you're here, you've got to visit the Titanic Museum, packed with original artefacts and interactive exhibits. You can even do a Game of Thrones tour and explore some of the filming locations in Northern Ireland. When night falls, you'll quickly discover that no one does drinking better than the Irish! This city is relatively small so it's easy to get around. After a fun day of activities and sightseeing, head to the lively Castle Quarter to find the best bars, pubs and clubs in the city where you'll dance 'til the early hours.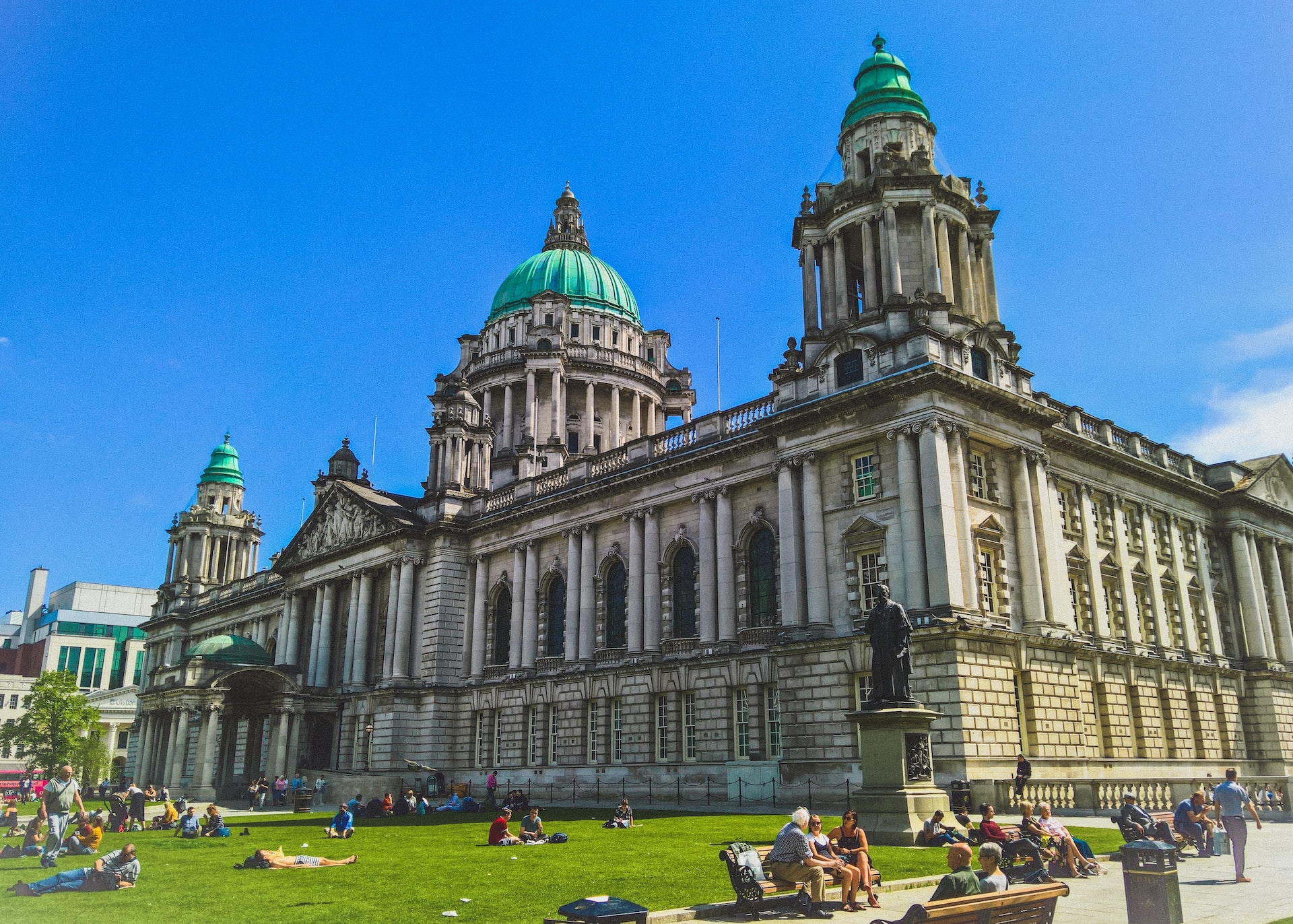 Cork
Cork is the second biggest city in the Republic of Ireland and always gives hen groups a warm welcome. With almost 750 miles of coastline, you're seriously spoilt with beautiful views here. It borders the Atlantic Ocean and Celtic Sea as well as being home to the second biggest natural harbour in the world, after Sydney, Australia. Cork is also the foodie capital of Ireland with a huge selection of top restaurants and cafes that are bound to please all taste buds, whether you're after cheap eats, fine dining or something in between. University students make up around a third of Cork's population so you know you're in for a fun night out with a pretty wild party scene!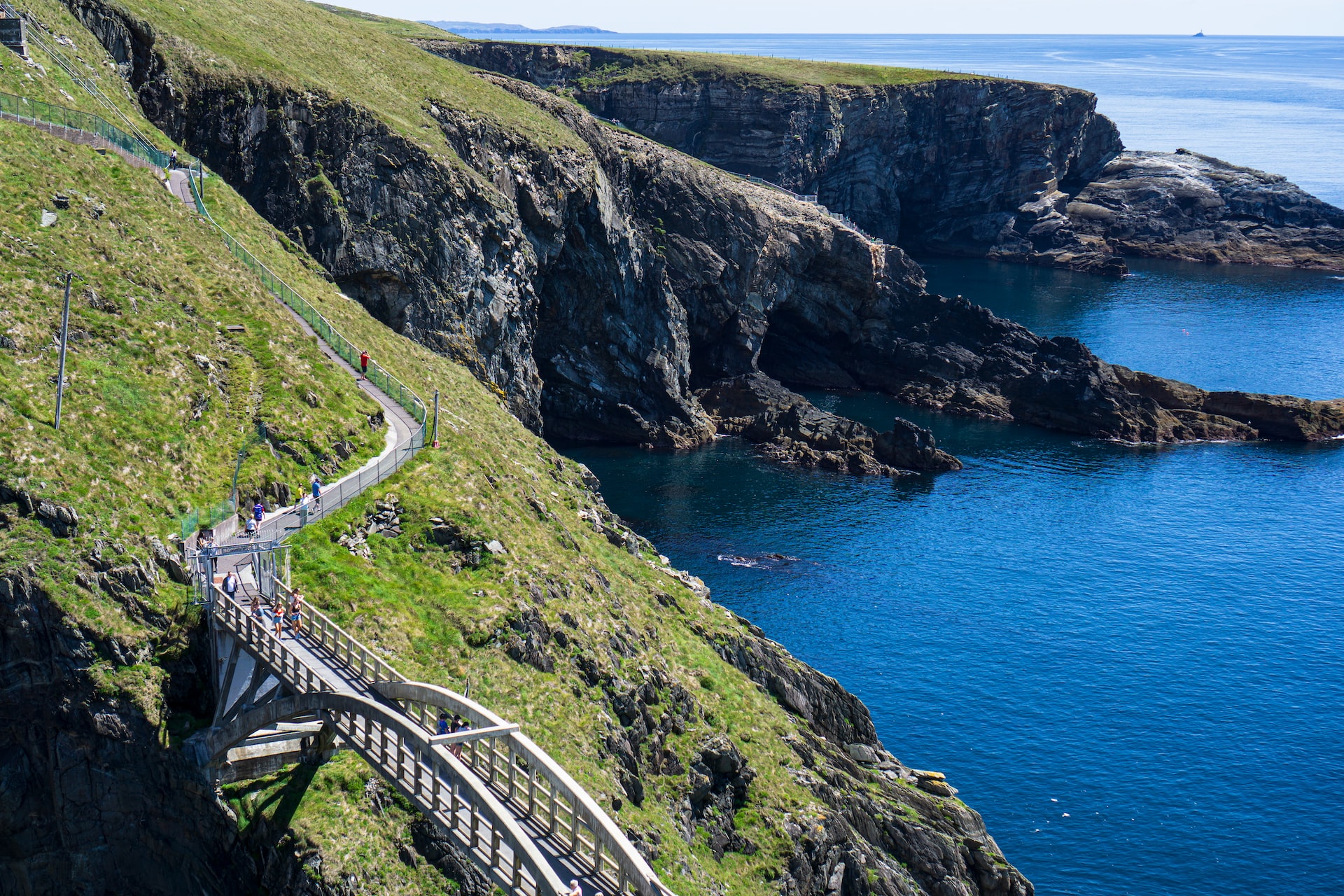 Galway
Calling all Galway girls! Galway is on the West coast of the Republic of Ireland and is known as the festival capital of Ireland, hosting more than 100 festivals every year. It's got totally gorgeous scenery and loads of activities to keep you entertained. Its bohemian and cosmopolitan city centre is jam-packed with quirky bars and traditional pubs as well as lots of eateries along its cobbled streets. And finally, don't forget to explore the picturesque beaches nearby, perfect for showing off to your Instagram followers.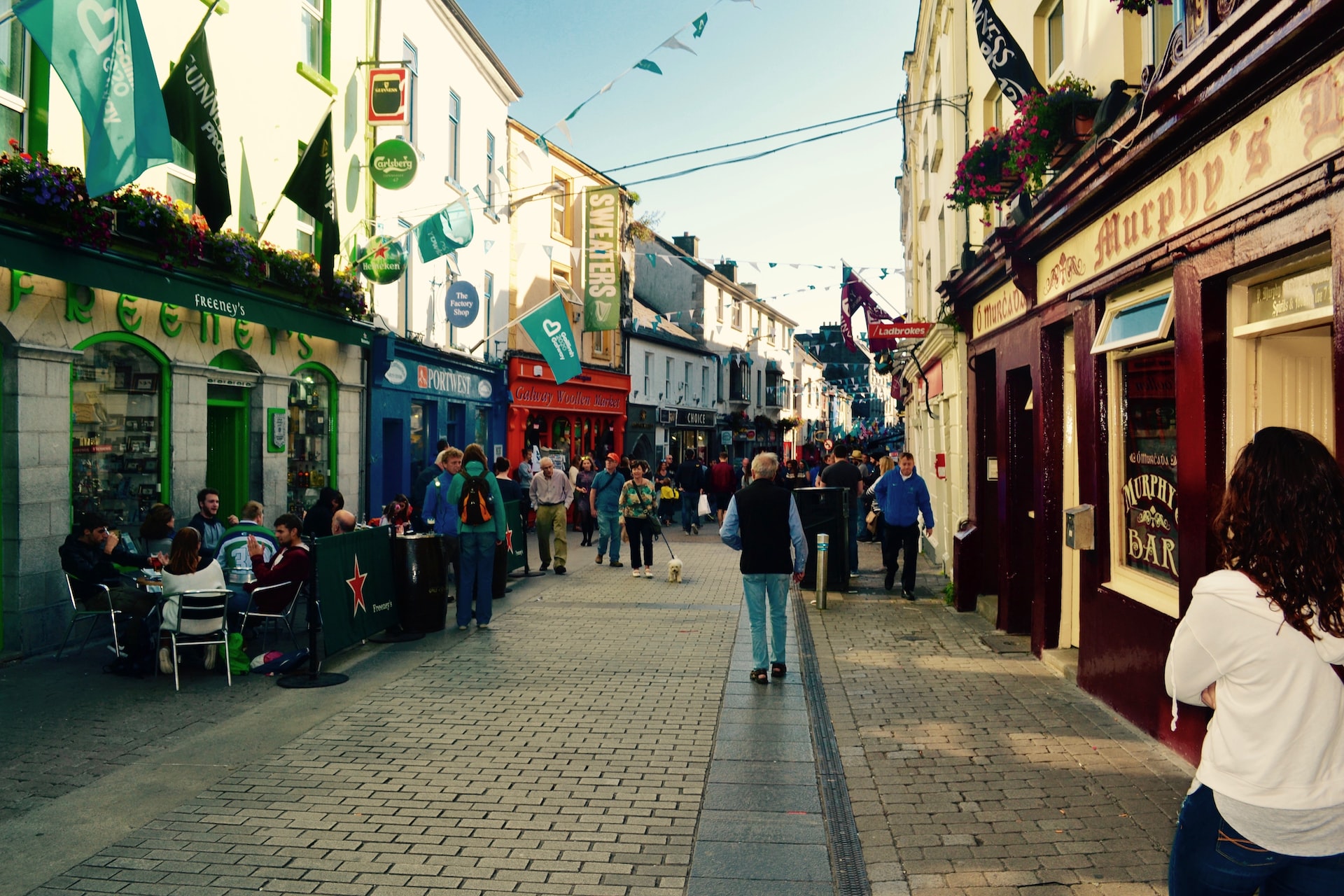 Hen Party Nightlife in Ireland
Are you ready for the night of your life? Wherever you choose to head in the Emerald Isle, you're in for an unforgettably fun night out with the girls as you party amongst the friendly locals who'll show you a whale of a time. If you're heading to Dublin, you've got to go to the famous Temple Bar area to experience the craic and some of the best nightlife in the continent. You'll even get to party with fellow hens and stags as this area is mega popular with them. Belfast is also a hub of excellent nightlife with traditional Irish pubs sitting alongside dance-all-night clubs where you can throw shapes on the dancefloor until it's light out. And that's just the tip of the iceberg.
Eating Out in Ireland
If you're hungry when you arrive, don't worry, Irish food is delicious and filling with something to suit all tastes. From Irish stew to white pudding, soda bread to fish and chips, there's something for everyone here. Not forgetting the mouth-watering seafood. You'll love every minute of devouring oysters on the shores of Dun Laoghaire. Of course, you've also got to try Guinness while you're here. It's the best selling alcoholic beverage in Ireland so is readily available pretty much everywhere. What better way to get in the mood to celebrate?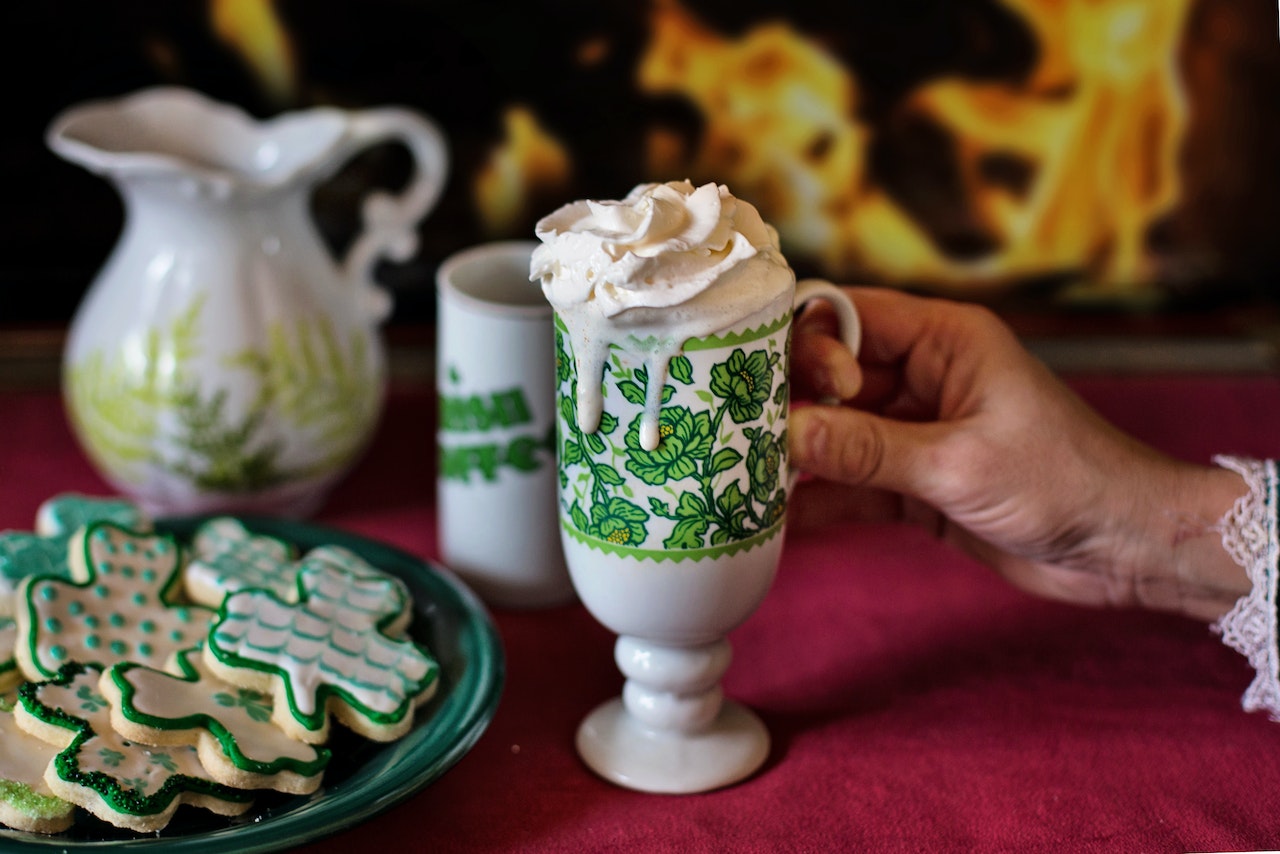 Getting to Ireland
Getting to Northern Ireland or the Republic of Ireland from England, Wales or Scotland is a breeze. A plane from London takes around an hour and a half, around one hour from Birmingham, Manchester and Cardiff and around 50 minutes from Scotland.
Book Your Hen Party in Ireland Today
If all that's got you excited for an Ireland hen do, browse our full activity listings to plan a legendary weekend, full of laughter, dancing, music, boozing, sightseeing and so much more that all the girls will love.