TV hit The Great British Bake Off has got us all hooked again this year with a new set of amateur bakers showing off their culinary skills and competing for glory. The combination of good humour and food porn is irresistible, but have you ever thought of how you'd do if you were a contestant? Reckon you've got what it takes to be crowned the star baker? Will you be able to avoid that infamous soggy bottom? Come and give it a go with Bake with a Legend. This fun cooking class is led by a former GBBO contestant and takes place in a range of top cities in the UK. It's a must do activity for foodies who want to improve their baking skills, from total beginners to experienced cooks.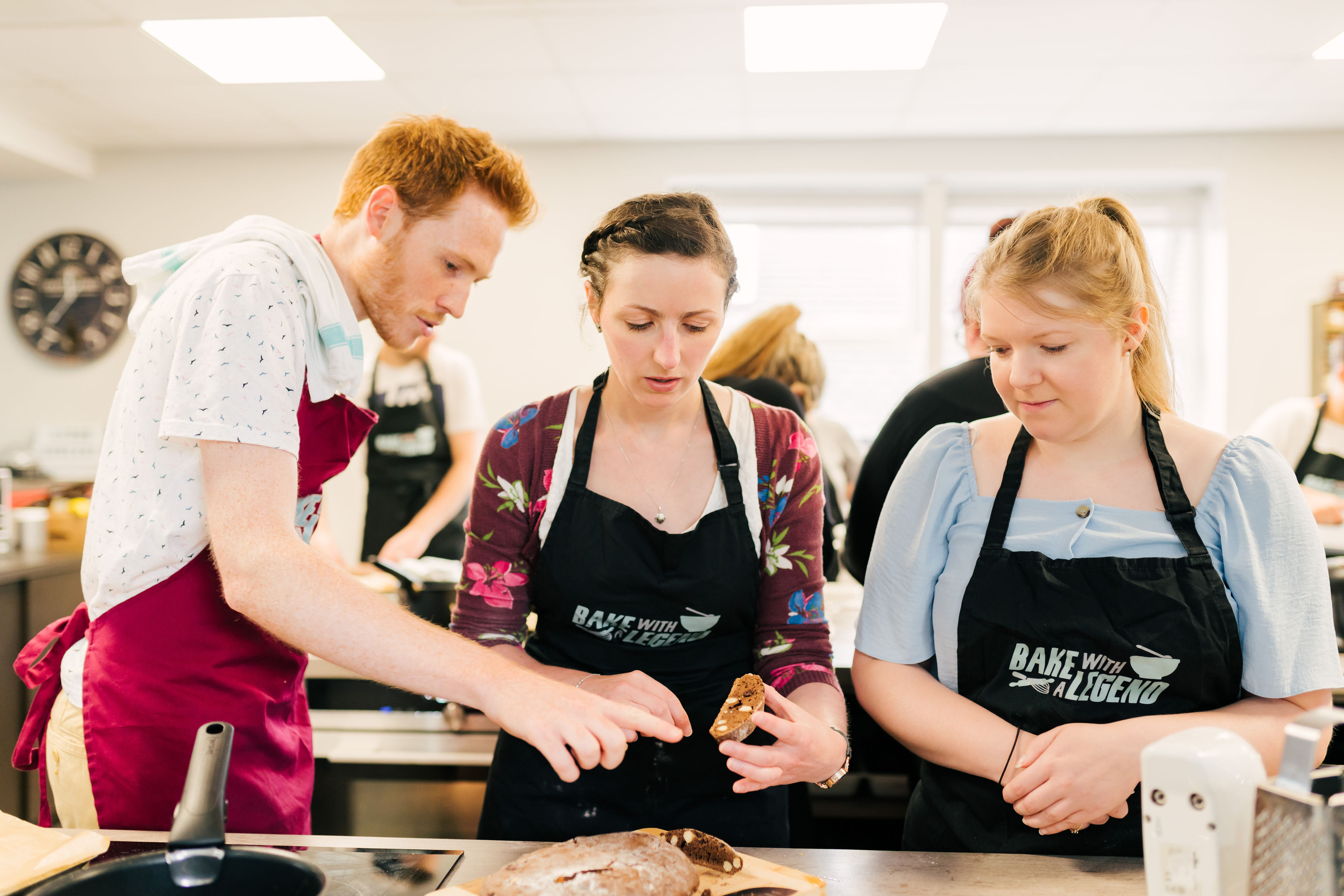 Bake with a Legend
Bake with a Legend does exactly what it says on the tin; you and your group are going to learn to bake something totally scrumptious under the expert guidance of a former contestant from The Great British Bake Off. Top celeb bakers include Andrew Smyth, Jane Beedle, Glenn Cosby, Howard Middleton, Julia Chernogovroa, Ian Cumming, Paul Jagger, Sandy Docherty and Ugne Bubnaityte so you can rest assured that you're in great hands as you learn everything you've ever wanted to know about baking.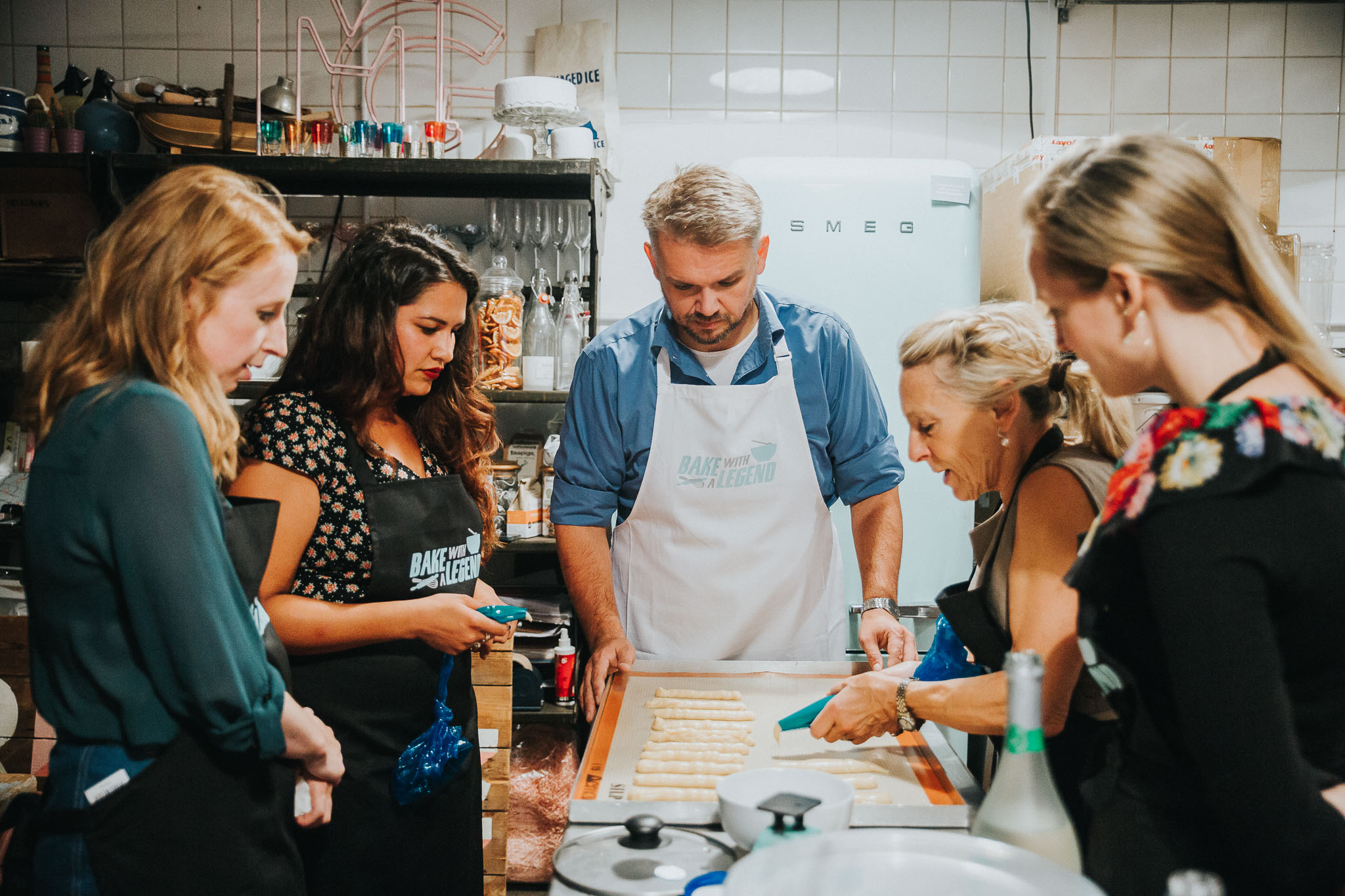 You'll head to a high-quality kitchen in the UK city of your choice where you'll meet your professional baker and be greeted with a prosecco drinks reception. What better way to kick start your Liverpool hen do, London birthday party, team building event in Brighton or fun day out? You can even choose between a 90-minute and three-hour workshop; whatever best suits your group. The former GBBO contestant will perform a baking demonstration, showing off their skills and teaching you step by step how to create your very own edible masterpiece.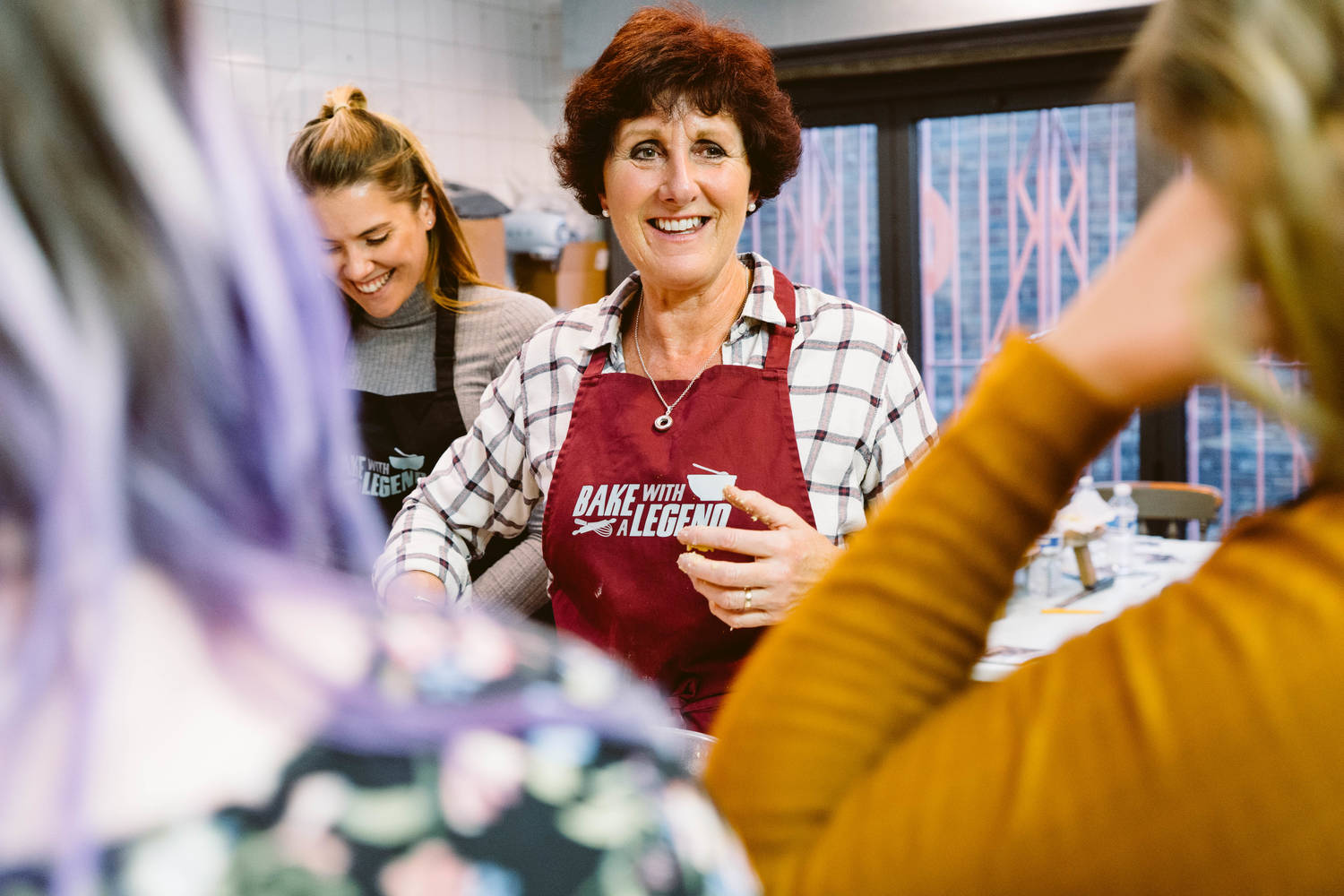 On your marks, get set…BAKE!
Now it's your chance to show you were paying close attention to that demonstration as you get baking! You'll learn how to make a range of mouth-watering goodies such as Jammie Dodgers, madeleines, swiss rolls and eclairs in the 90-minute session and showstopper cakes, edible gifts, mini tarts and afternoon tea (éclair, tart and scone) in the three-hour session.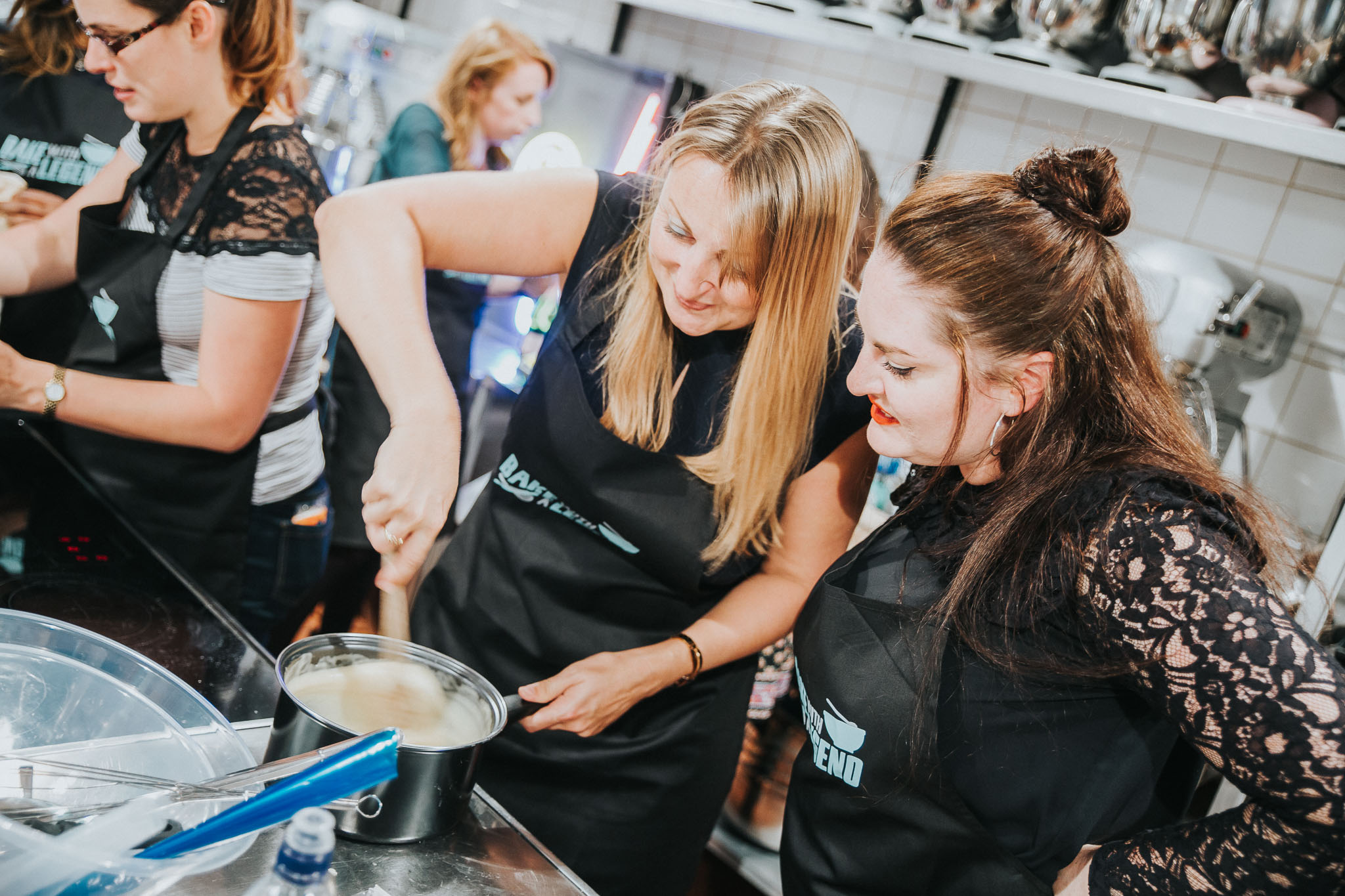 Don't worry if that all sounds a bit intimidating; you'll be baking in pairs for moral support and your star baker will be with you every step of the way to share their top tips and advice and make sure you're following the recipes. Whether your signature dish is ordered in from the local takeaway or you've already got mad baking skills, this workshop provides a laid-back and friendly space to learn more and get creative. You'll be so surprised what you're able to achieve by the end of the session!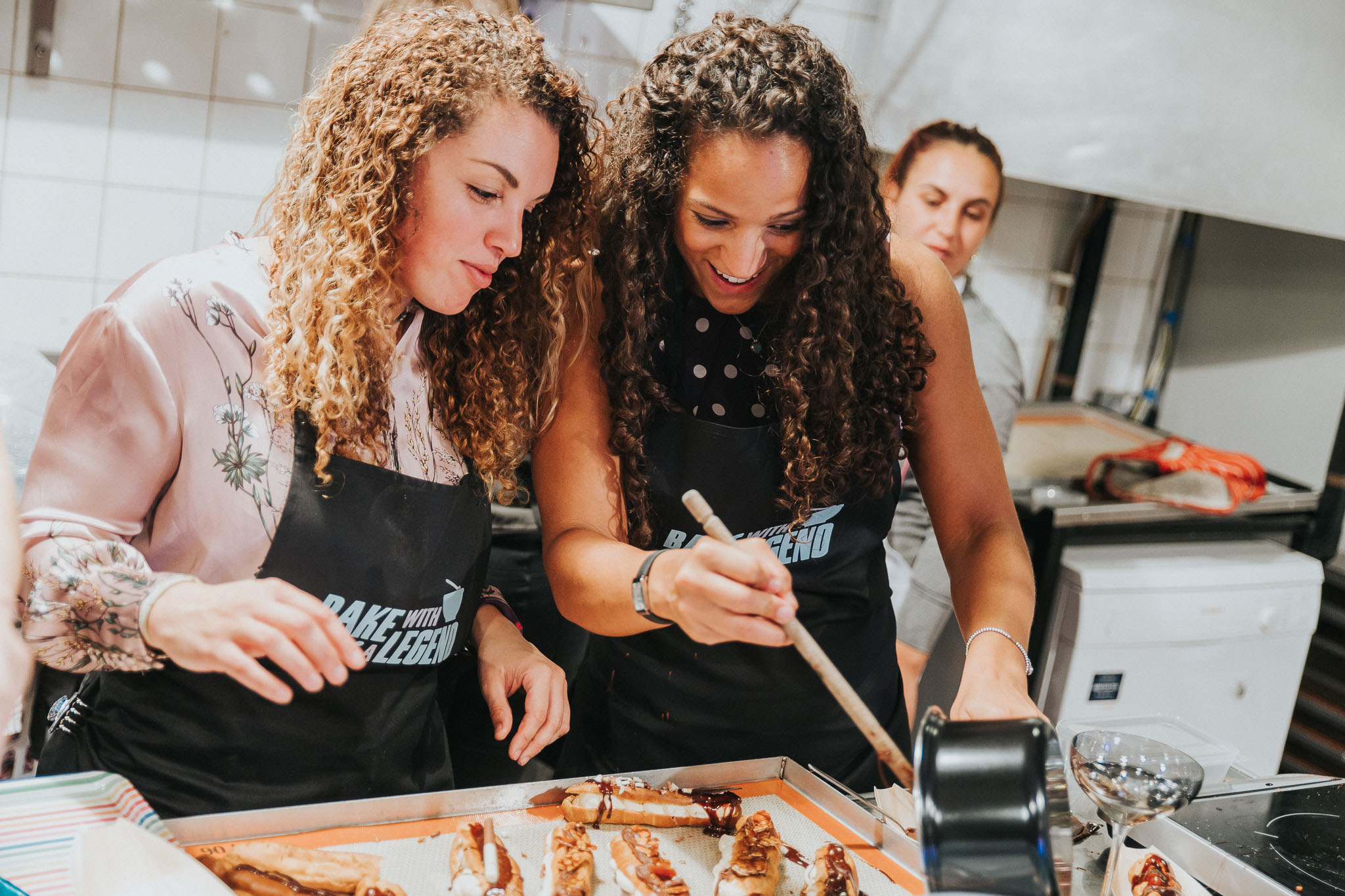 The icing on the cake
You better bring your A game along to Bake with a Legend because your star baker will pick a winner at the end of your session. All equipment and ingredients are provided, making this activity totally hassle free. You'll be given aprons but it's a good idea to wear comfy clothes that you don't mind getting a bit grubby. We all know that half the fun of cooking is getting messy! Once you've finished baking, you'll all get a chance to sit down and have a chat with your star baker and even have a few photos with them. You can ask them what their top baking tips are or even about their time on the show. You'll be fascinated to hear what goes on behind the scenes!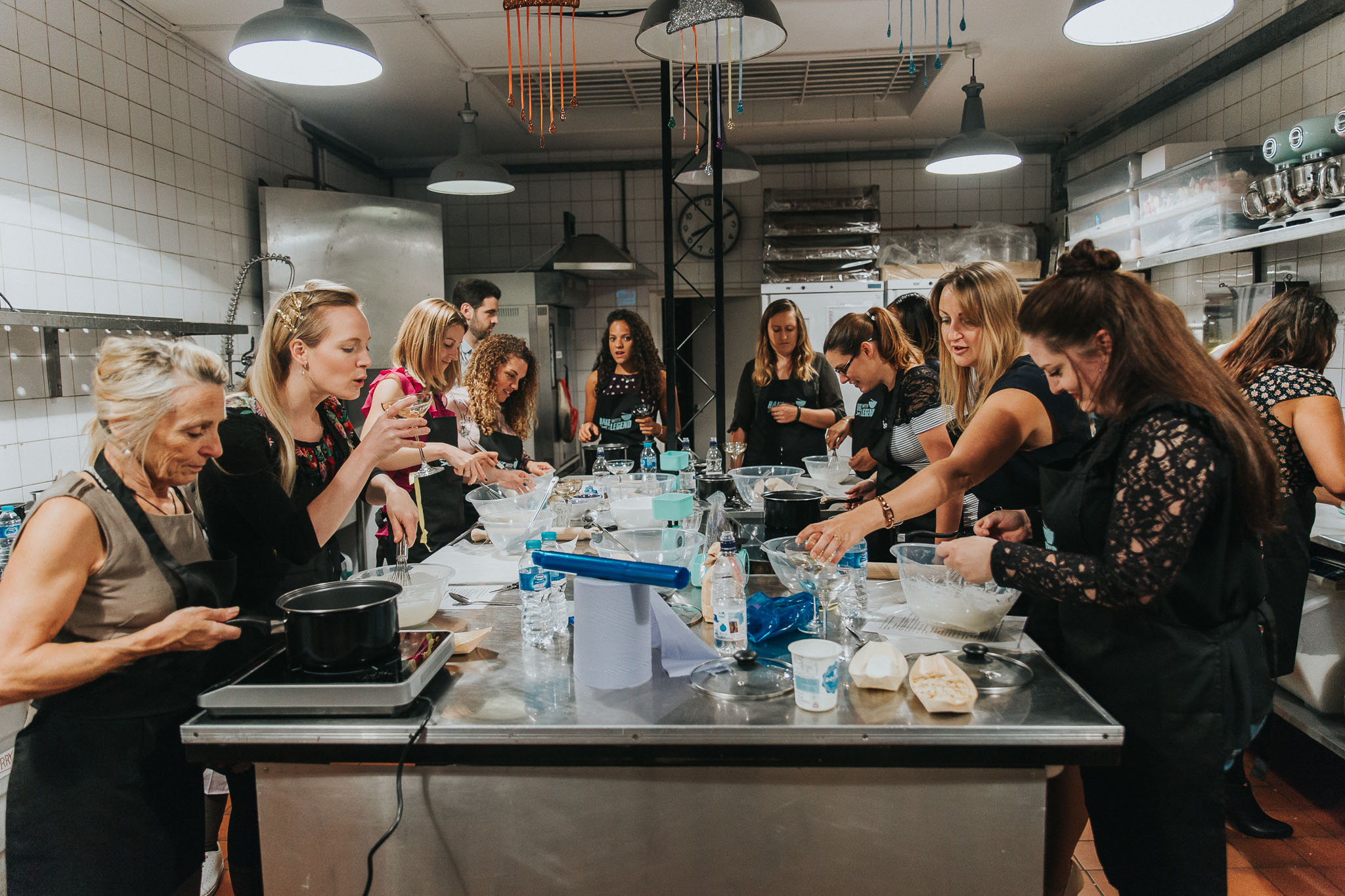 You won't just learn how to make a delicious masterpiece, you'll also bond with your group, whether they're friends, family or workmates, and fill your bellies with snacks and soft drinks as you bake. Of course, you'll also get a chance to munch on the delicious delicacies you've made with any leftovers boxed up so you can show them off to everyone at home. And the best bit, you don't even have to do the washing up!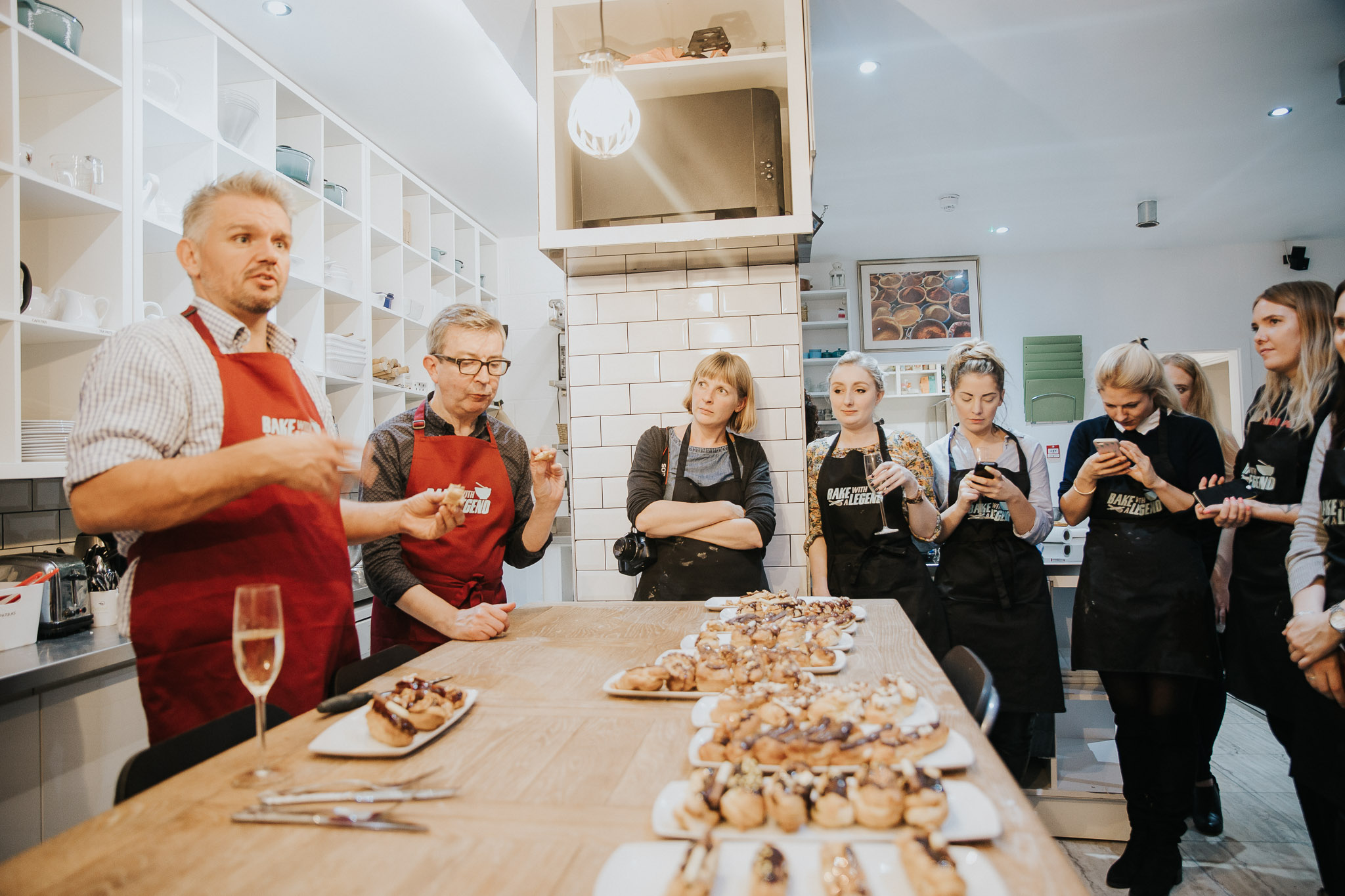 If all that's got you hungry for more, find out more about all the cooking classes we offer now in a range of awesome UK and European cities.