Nothing quite beats the feeling of knowing you've completed your last day of work for the year and you're ready to enjoy some much-deserved time out over the Christmas period. Well, what if we were to say that you and your team could experience an incredible party night on your last working day at one of Manchester's most iconic venues to make things even more exciting?
This year, this world-famous sporting venue is running their ever popular 'Work's Finished For Christmas' shared party event on the 20th December 2019, offering guests an action packed evening filled with mouth-watering food, delicious chilled drinks and outstanding live entertainment, all situated within the venue's lavish settings.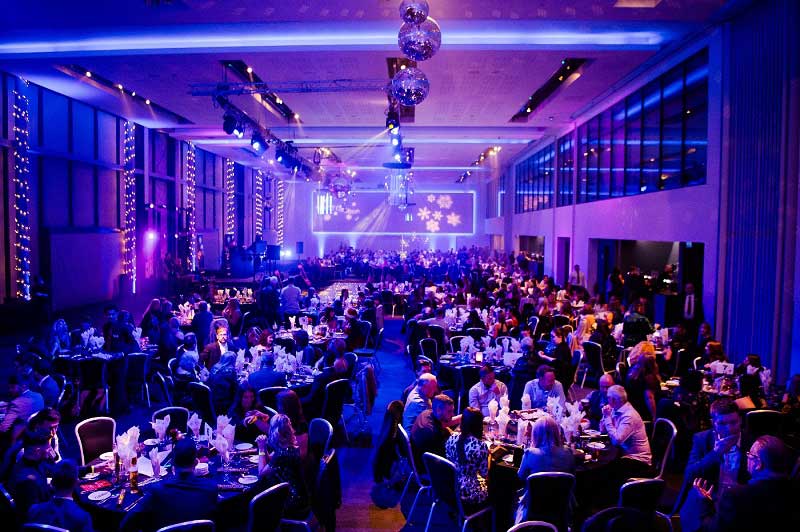 Come dressed to impress in your best party wear and get ready to sparkle, for what promises to be the most unforgettable night of the year! You'll receive a warm welcome on arrival from the experienced team, who will provide outstanding hospitality throughout the evening and will show you to the party suite. With this spectacular evening, you'll join other small to medium sized groups and will come together to create the ultimate festive celebration!
The evening begins with a sophisticated drinks reception, giving you the perfect opportunity to relax, unwind and catch up with friends and colleagues away from the pressures of the workplace. Take in the stunning decorations of the party, whilst you enjoy sipping upon a chilled glass of bubbly. It won't be long until the call for dinner is heard and guests are invited to take a seat at their beautifully decorated dining tables.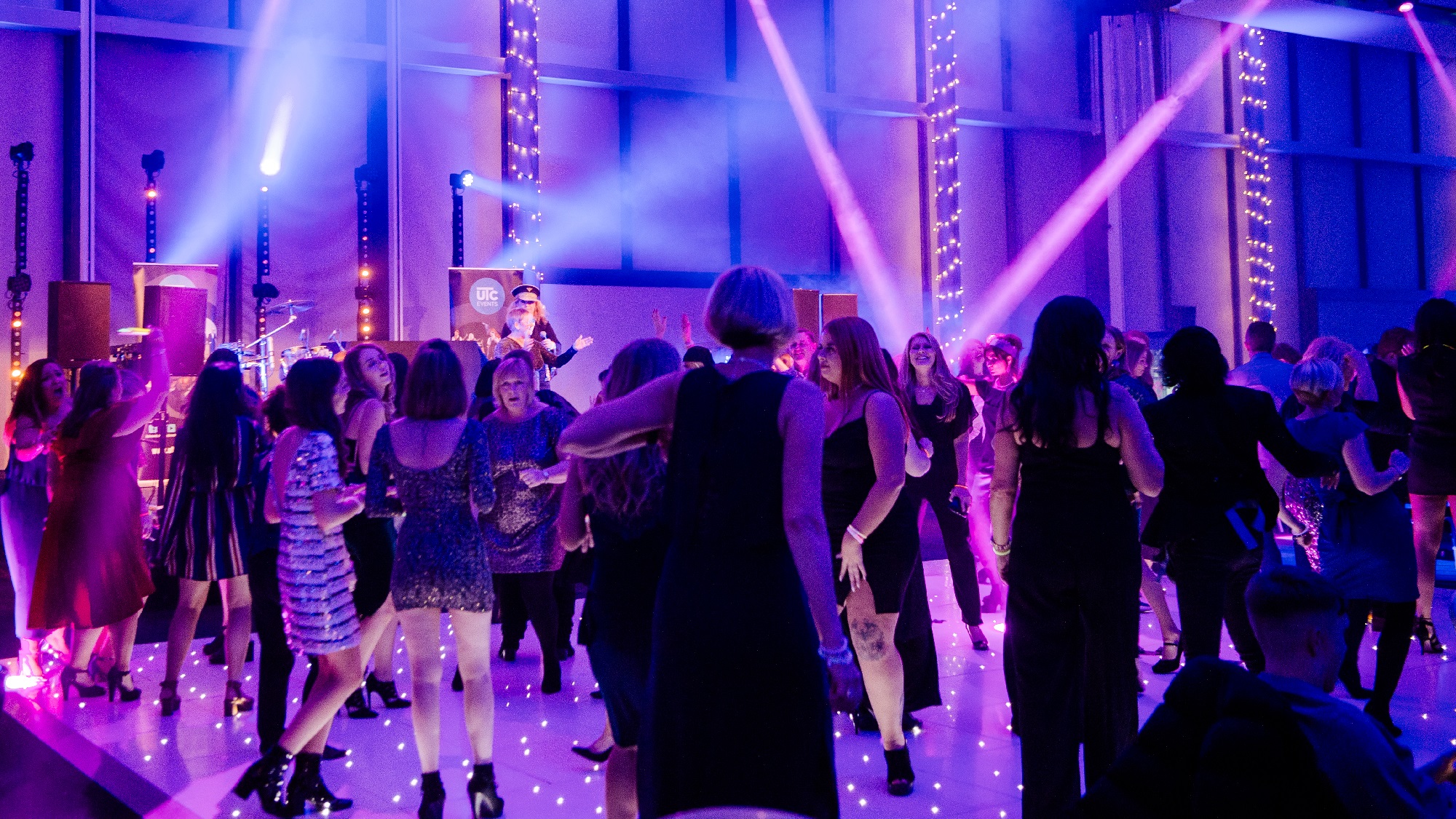 A sumptuous three-course meal will be served for each guest, where full and rich flavours take the lead with every dish. Expertly created on-site by the venue's exceptional catering team, you can be sure of a true taste sensation with every bite! Freshly brewed coffee will be served after dessert to conclude the dining experience.
As the evening continues, you and your guests will enjoy incredible live entertainment from the phenomenal 'TDK', an energetic team of musicians. Having performed both at V Festival and Glastonbury and offering a mix of music from the 1960's, right up to present day, you'll know that you'll be in good hands on the night! After TDK, the fun doesn't stop, as resident DJ Paul Atkinson takes over and keeps the tunes coming for the rest of the evening and into the early hours.
But that's not all when it comes down to entertainment; guests of the party will also be able to get into the festive merriment with some adult face painting, where they'll be able to have your face turned into a glittering work of art! Selfie Pod Photo booths are also available, so round up your friends and get ready to strike a pose and capture a memory of this fantastic evening.
If you'd like to make a night of it with a stay at one of the on-site hotel's well-appointed bedrooms, then please speak to the venue's friendly event team who will be able to organise and provide you with some great rates.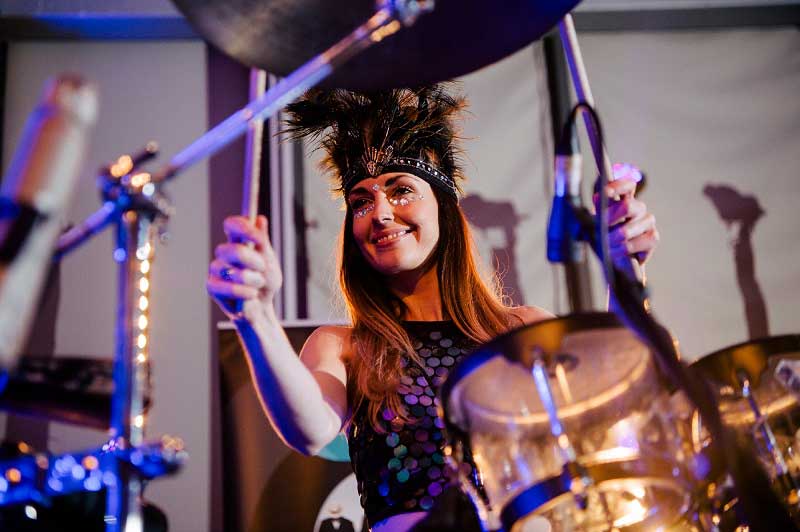 You'll be able to get ready in the comfort of your room at your leisure and will be able to rest your head and enjoy a sound nights' sleep at the end of the party night! Why not arrange to meet your colleagues at the bar for pre-drinks before the event or order a bottle of bubbly and kick the night off in style? What's more, the hotel is connected to the venue via a bridge link, so if you've treated yourself to a room for the evening, you won't even have to step outside to reach the party!
Make your Christmas party night one that's simply unforgettable this festive season with a Manchester Christmas partyand experience a celebration at this iconic venue. Send an enquiry through to the excellent team today to request availability, ask a question or proceed with a booking.