Sometimes, the simplest things are often the sweetest.
This is certainly true when it comes to Pancake Day. You can't get much more basic than a mix of eggs, flour and milk, yet the results are to die for.
Traditionally celebrated on Shrove Tuesday, a Christian holiday that precedes the first day of lent, pancakes were whisked up as a way of using up last season's leftovers hanging around in the kitchen cupboards before a forty-day stint of fasting.
Nowadays, regardless of faith, people celebrate this day because… well… why not? Who doesn't love a pancake? They are such a versatile food that, once you have your base mixture, you can throw just about anything on top of them! (Anything edible, that is).
So, in honour of this delicious day, we have taken a little pancake-inspired tour around the world to learn how you can switch-up your recipes this year or go completely off-piste with some European-inspired sweet treats.
France
You probably know one of the classic French staples – the crêpe. If you've been to France, then you know it's obligatory to dine in a creperie or to take away one of these paper-thin pancakes from a street stall. However, Chandeleur, known in English as 'Candlemas,' provides the excuse to feast on these glorious batter-based treats all day long.
Chandeleur is celebrated in France on the 2nd of February. Similar to Shrove Tuesday, crêpes were traditionally a way of using leftovers before lent. Nowadays, its an excuse for a celebration.
Fold up your French pancake and experiment with sweet or savoury fillings; Nutella and bananas, mascarpone, cheese and ham, chicken, mushrooms – if you've got the ingredients, chuck 'em in!
Denmark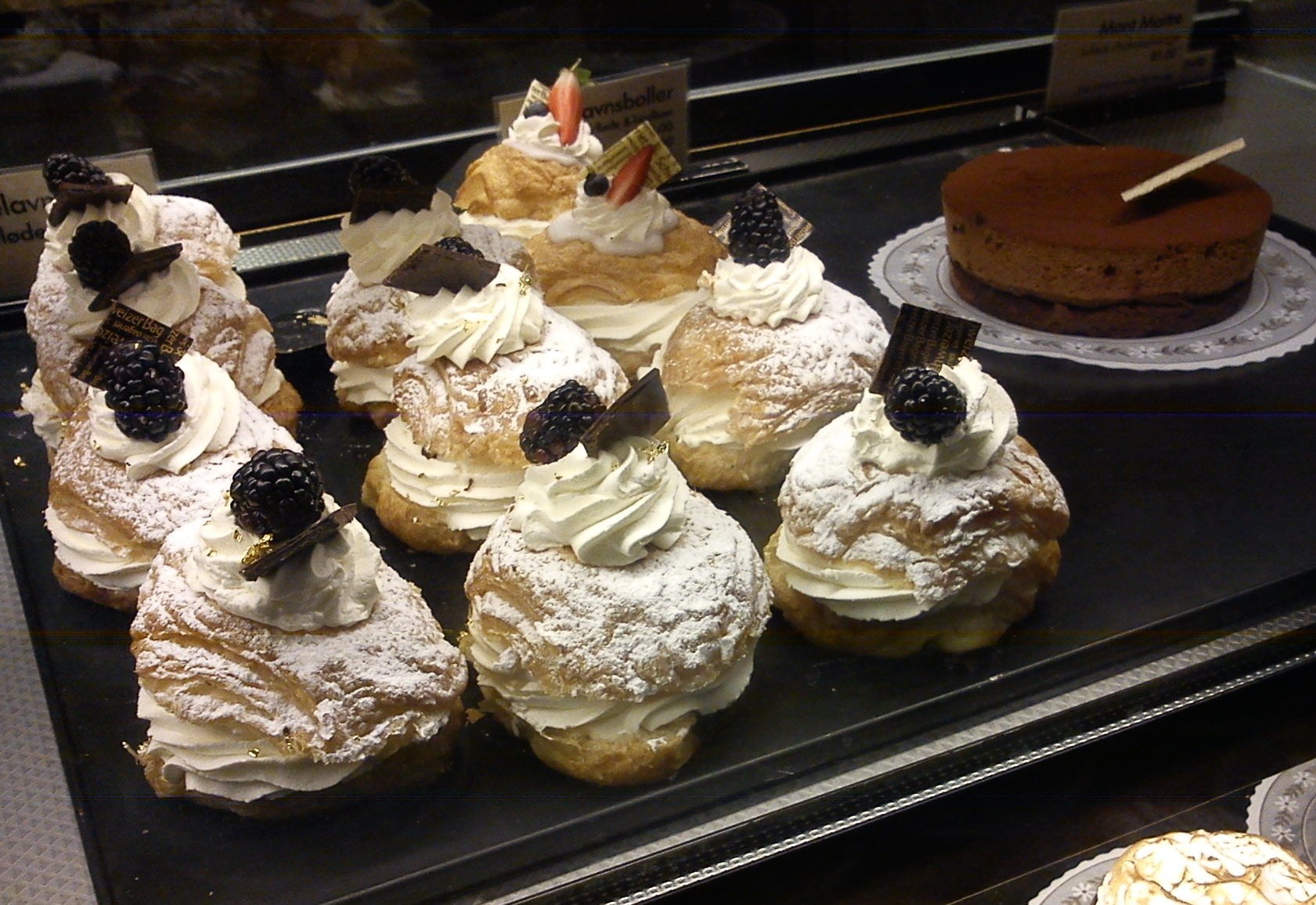 Fastenlavn, translated in English as 'fast-evening', is celebrated on the final Sunday before lent. It's similar to many carnivals that are held around the world to mark the transition from winter to spring.
During the festival, it is common to indulge in 'Festelavnsboller', a variation on the typical Danish pastry which can be bought in bakeries all year round. These delicious sweet buns are filled with cream, whipped cream or jam and topped with chocolate icing. If pancakes aren't your thing, why not give these a go?
America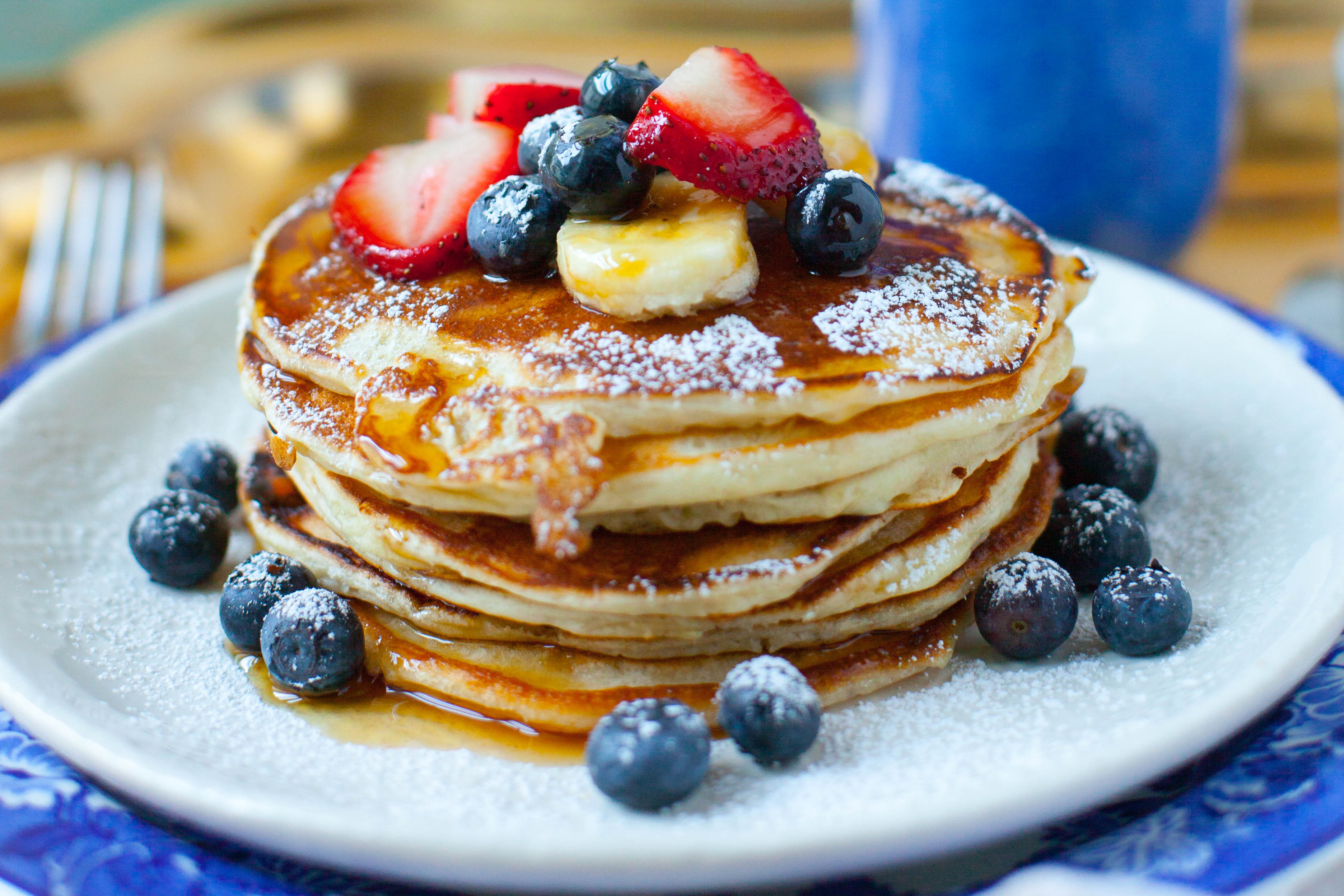 It's just like you see in the movies. Fluffy, buttery pancakes piled high and dripping with some sort of ultra-sugary syrup. Yes, American pancakes are an indulgent classic.
In the US, Canada and Australia, Shrove Tuesday is more commonly known as Mardi Gras or 'Fat Tuesday'. Commemorated on the day before Ash Wednesday, Mardi Gras gives way to a huge, colourful celebration. In many places you'll find parades, street parties, elaborate costumes and, of course, an abundance of pancakes.
To create the signature American pancake, you'll need baking flour in order to achieve that mouth-watering velvety thickness. Top with maple or golden syrup, fruit and butter to really celebrate the 'Fat' in the 'Tuesday'.
Spain
The Spanish know how to cook a good omelette, so its not surprising that they're happy to ditch pancakes as their pre-lent treat of choice. Instead of celebrating on the Tuesday before the beginning of lent, they give themselves almost a whole week to indulge on omelettes or the traditional 'sausage in a pot' before the forty-day fast. This consists of homemade bread stuffed with pork sausage. Jueves Lardero, translated in English as 'Fat Thursday', is celebrated on the Thursday before Ash Wednesday.
Japan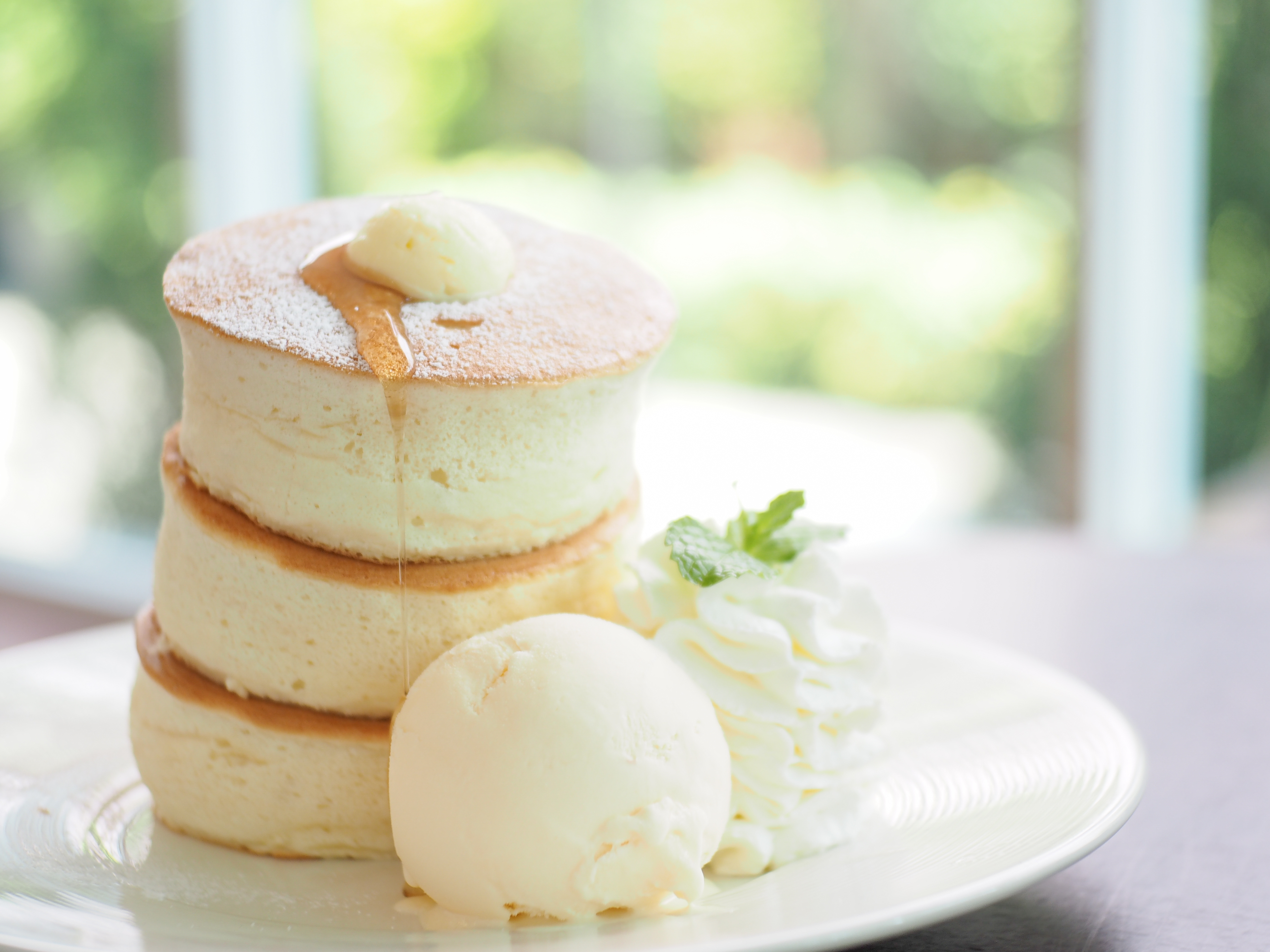 In Japan, you won't find carnivals of people honouring pancakes or giving in to their glutinous sins before a month of fasting, however, the Japanese can teach us a great deal about cooking.
The Japanese 'jiggly' souffle pancake has become a bit of a craze in recent years. These look exactly as their name sounds. Light, fluffy and carrying a fantastic wobble!
They key to this pancake is: eggs and air… just like a regular souffle. Of course, these are cooked in a pan as opposed to the oven. Fancy the challenge?