Why is Scotland Good For a Stag Do?
If you're looking for an absolute belter of a stag weekend, then you'll be onto a winner with a stag do in Scotland. This friendly country boasts amazing scenery, an unrivalled nightlife and is of course home to the battered Mars bar, which must be tried at some point during your trip!
And when it comes to destinations for your Scottish stag do, we've got two of the very best locations on offer right here; Edinburgh and Glasgow. Both cities have plenty of top stag activities on offer, with something to cater for every group! Whether you're here to party and throw some shapes, experience an adrenaline overload or take part in a load of wacky sports and Scottish themed games, we'll have you covered!
The Best Cities in Scotland For a Stag Do
There's loads of great places to celebrate a stag do in Scotland - whether you want to head up to The Highlands with the lads and go a tad more rural, or whether you're looking to live it up in one of the country's great cities or towns, you'll be spoiled for choice in Scotland. There's a brilliant location to cater for every group's tastes and preferences, whatever it is you're after for the last weekend of freedom!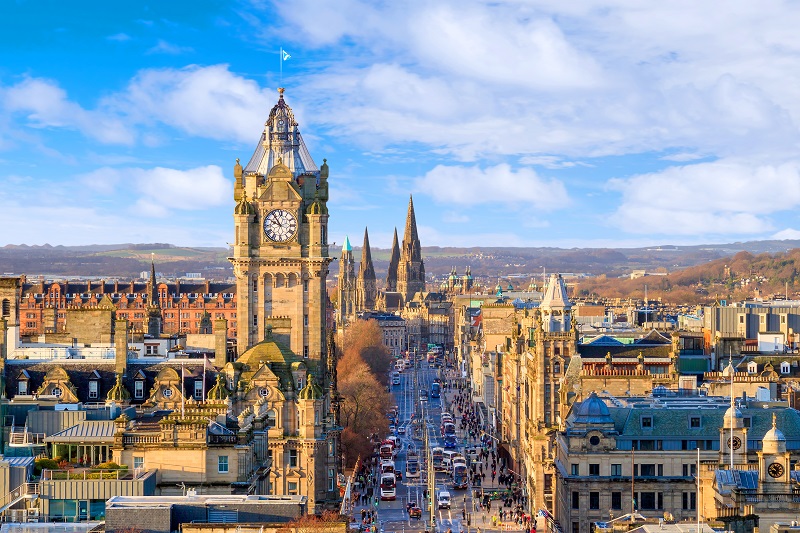 It's no secret that Edinburgh is the place to be for a stag do. The city is teeming with pubs, bars and clubs, as well as plenty of great attractions for all to enjoy.
The Royal Mile is one of the best places to go for some pre-drinks, as well as a great place for some touristy shopping on your way to your first pub. For foodies out there, there are also plenty of restaurants that offer excellent dining experiences for you and your mates to soak up all that Scottish charm.
Once you've had your fill of exploring Edinburgh's famous sights like Edinburgh Castle or Arthur's seat then it's time to head out into town where there are plenty more things happening! From nightclubs like 'Why Not?' and Cabaret Voltaire to The Bongo Club where they have live music every weekend until late – there really is something for everyone here!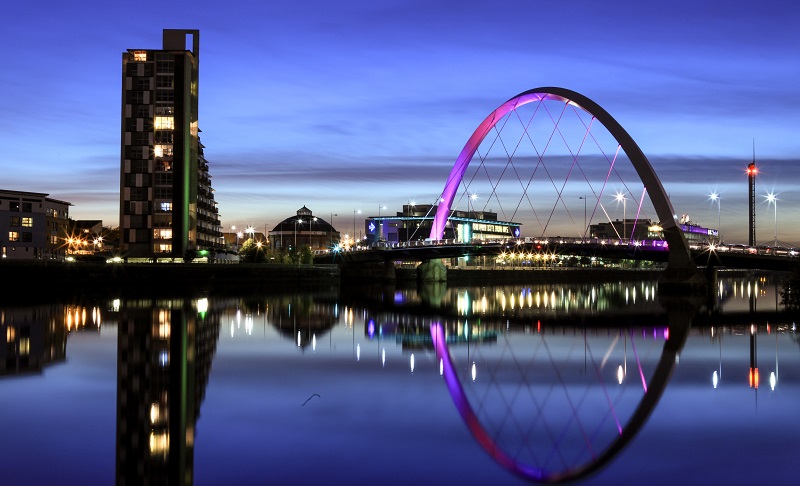 Glasgow is a city that's big on character, and it's a great place to have a stag do.
Why? Because Glasgow has so much to offer! With an unforgettable mix of sights and activities that will keep you on your toes, as well as a nightlife that will have you partying and dancing your socks off until dawn!
One sight that's not to be missed is the incredible art murals found in Glasgow City Centre - we'd say it's definitely worth taking some time out to spot these amazing works of art. If you fancy getting out of the city, then nearby Loch Lomond offers up some seriously breath-taking views, and if you're after a bit of culture, then there's plenty of museums and galleries on offer; you could even take a tour of the famous Clyde shipyards where they built the "HMS Clydesdale" during World War II!
But if you're here to party, then you'll be in good hands, cause Glasgow's known for a wild night out! There's tonnes of bars here, with great music to match everyone's preferred genre! So if it's fun, friendly locals and plenty of top sights and great nights out you're after, Glasgow's the city for you!
Top 10 Stag Do Activities in Scotland
1. Highland Games
Experience Scotland at its finest with a session of the epic Highland Games in Edinburgh! This hilariously bonkers experience will see you and the rest of the lads try your hand at a range of wacky, Scottish themed games. There's nine games in total to play, which includes hurling wellies, tossing cabers, the haggis malt challenge and tug-o-war! With prizes up for grabs, it's all to play for here!
2. Whisky Tasting
You can't come to Scotland and not partake in a wee dram! Whisky tasting is a quintessential activity here, and a great way to become acquainted with this country's most famous spirit. We offer up this experience in Glasgow, where you'll be taught everything there is to know about whisky! Fun fact - did you know that Scotland is the only place that spells whisky without an 'e'? Everywhere else spells it 'whiskey'.
3. Paintball
Paintball is a stag do staple, so why should your trip to Scotland be any different? There's really nothing better than running around an outdoor course with your mates and splattering each other with colourful balls of paint! This activity is perfect for getting the group bonding and having a blast!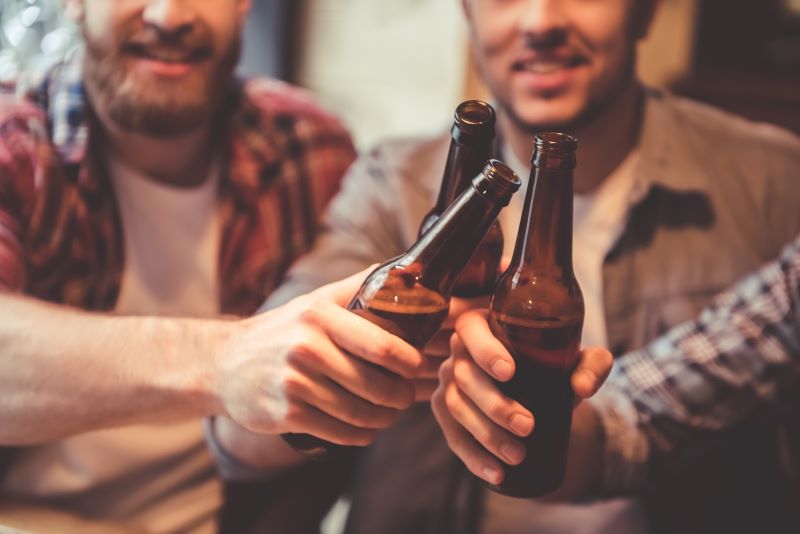 4. Pub Crawls
When you're visiting a new city, it's hard to know where to head for a decent pint. But there's no need to do online research and trawl through reviews, because when it comes to a great night out in Edinburgh or Glasgow, we'll have you covered with one of our top pub crawls. Whether it's guided or self-guided you're after, you and your mates will enjoy entry to a banging array of pubs and bars, that will see you partying your way into the wee hours.
5. Bubble Football
Fancy getting stuck into something that's a whole lot of fun but equally downright daft? Introducing bubble football! This hilarious game will see you and the rest of the stag group chuck giant, inflatable zorbs on your top halves and run about like madmen. These zorbs make playing the beautiful game a tad tricky, and takes tackling to a whole new level! Get ready to bump and barge your way around - there's no need to be polite here, so send your pals flying! Bubble football is available in both Edinburgh and Glasgow.
6. Female Strippers
If yer looking for some bonnie lasses during the Scottish stag do, then you've come to the right place, cause we've got some of the best female stripper experiences around, which are available in both Edinburgh and Glasgow. Whether you're looking to stitch up your mate, or give him a treat, we're pretty sure a stunning exotic dancer will put smiles on everyone's faces!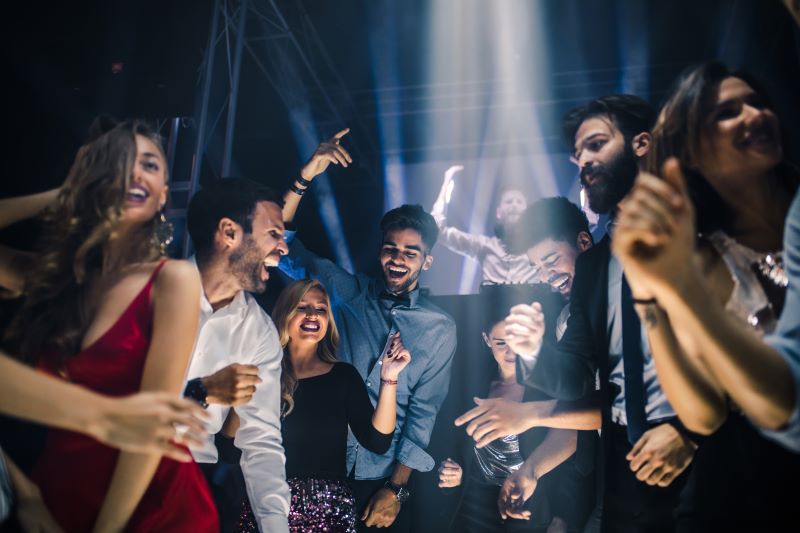 7. Nightclub Entry
Finish the night off with entry to one of Edinburgh or Glasgow's top nightclubs and get set to dance yer socks off! Our top experience providers know all the best places to go, so you won't need to worry about trawling the streets for a decent club on the night. Plus, your entry will already be paid for, so all you need to do is turn up and keep the drinks flowing. Oh and throw some suitably embarrassing dance moves too.
8. Battlezone Archery
Battlezone archery is brilliant fun and is a fusion of archery and dodgeball! You'll be divided into two teams and you'll go into the battlefield armed with a bow and plenty of arrows to fire at the opposing team. Luckily, these arrows come with foam tips, so no one's going to be getting impaled anytime soon. This activity will be sure to get the adrenaline pumping! You'll be able to book a session of battlezone archery in both Edinburgh and Glasgow.
9. Footgolf
This clever hybrid is the perfect daytime activity for those stag groups looking to enjoy things at a more relaxed pace. But just because it's relaxed doesn't mean it's not fun! This activity combines all the joy of golf and football. You'll take to a great course that features specially adapted holes, and will kick football sized golf balls. But you won't be using clubs, you'll be using your feet. Same rules apply as golf - the lowest score wins. Loser buys the next round of drinks!
10. Dodgeball
Head back to the wonder years with a game of dodgeball with your mates! Although this version will be way more fun than the game you played at school during PE. It's fun, fast and furious. You'll be split into two teams and will chuck softs balls at one another - but if you get hit, you're out! Get ready to dip, duck, dive and dodge during this brilliant activity!
Nightlife in Scotland
Edinburgh
If you're looking to party, then you've come to the right place, because both Edinburgh and Glasgow are vibrant hubs, both offering seriously good nights out! When it comes to Edinburgh, you'll have a tonne of choice of great pubs, bars and clubs. Head to the Old Town's famous Royal Mile, where you'll be met by a great array of traditional pubs. Great for a catch up with the boys and some pints. There's also plenty of places to grab a bite to eat here too if you're feeling peckish. If you're looking for somewhere a bit more lively and contemporary, head to the New Town over the bridge, where you'll become acquainted with a whole host of brilliant bars and nightclubs that will take you through to the early hours.
Glasgow
As for Glasgow, there's plenty of epic pubs, bars and clubs for you and the lads to enjoy. If you're sticking to Glasgow City Centre, the majority of the nightlife takes place just behind the main shopping area, Buchanan Street. But Sauchiehall Street is your go to if you're after a laid back vibe and cheap drinks. From sleek and stylish bars to hipster pubs and top nightclubs, Glasgow has got you covered when it comes to a banging night out!
Eating Out in Scotland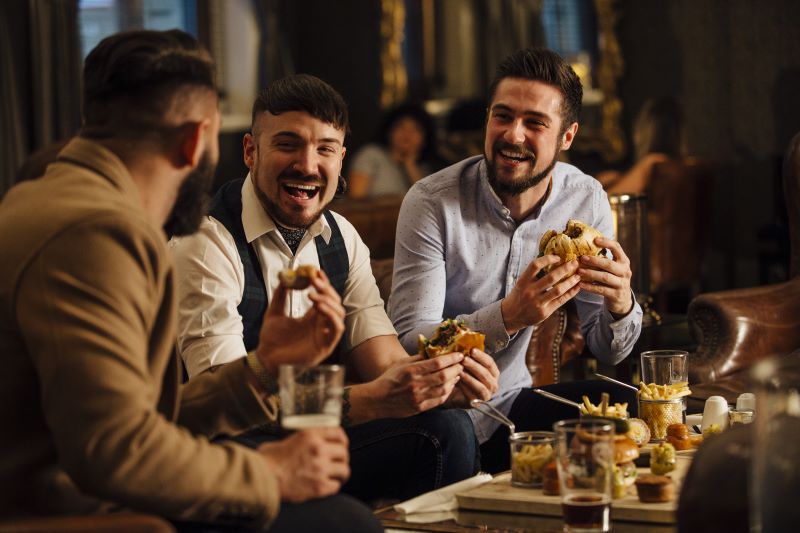 During your time in Scotland, you and the rest of the lads are going to need some hearty grub to keep you fueled for the big stag do. But if you're wondering where to go, then you'll be spoiled for choice with great places to eat in Scotland. We've broken down some of the best places to eat in our offered cities below.
Edinburgh
Need a tasty meal? There's plenty of great places to eat in Edinburgh and you'll be very much spoiled for choice here. Expect all your favourite food genres, including Italian, Indian, Chinese, American and plenty more. You could even give traditional Scottish cuisine a go! If you're looking to grab a bite along the city's Royal Mile in the Old Town, you'll find plenty of independent restaurants along with traditional pubs serving delicious pub grub.
You'll also find chain restaurants scattered across both the Old Town and over the bridge in New Town; expect the likes of everything from Yo Sushi to Hard Rock Café! If you're looking to add a bit of risqué fun to one of your meal times, why not treat the stag and the rest of the lads to a strip dinner? That's right, you'll enjoy a meal that comes with a side serving of strip tease.
Glasgow
Glasgow's a vibrant hub when it comes to eating out, with something to quite literally cater for everyone's tastes buds. In Glasgow city centre, you'll find all your favourite chains that you know and love such as Las Iguanas, Taco Bell, Prezzo, Wagamama and TGI Friday's amongst some great independent places too.
If you've got a bit more cash to splash, head to Glasgow's affluent West End, which boasts plenty of contemporary restaurants and pubs. Here, you'll find a bit of everything, including steakhouses, traditional Scottish, Indian, Italian and seafood restaurants - there's even Michelin star spots here too if you're feeling fancy.
Getting to Scotland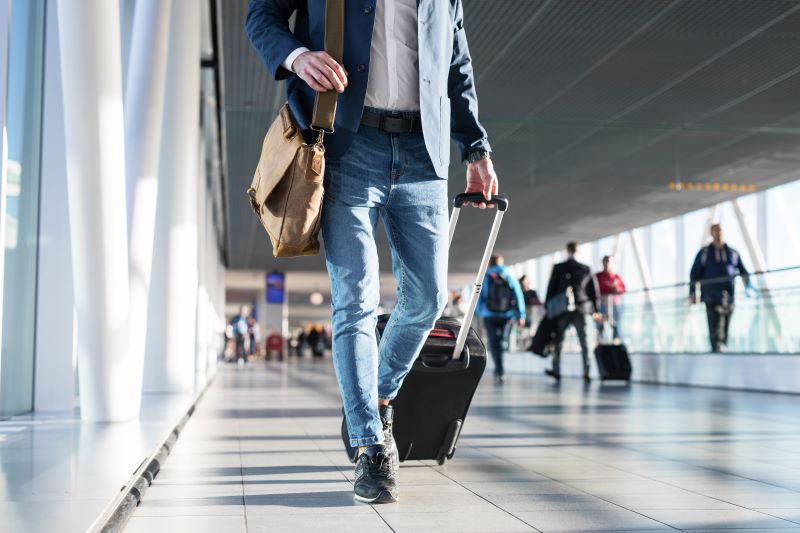 There's multiple ways to get to Scotland depending on your budgets. There's daily flights to both Glasgow and Edinburgh from many UK airports, including London Gatwick, London Luton and London Stansted. There's also regular rail services nationwide, or why not make a road trip out of it and head up by car with your buddies?
Book your Scotland Stag Do Today!
Got a taste for an amazing stag do in Scotland? We don't blame you! Both Glasgow and Edinburgh offer up endless fun for any group looking to give the groom-to-be a completely unforgettable time! Take a browse of our top activity selection in Edinburgh and Glasgow and send an enquiry through for your preferred experiences now!