In honour of International Women's Day 2023, we wanted to celebrate some of the most inspiring women in business that we know, and where better to look than Fizzbox's incredible director and our fabulous female experience providers? We asked them to give their best advice for any new entrepreneurs and to reflect on what they'd do differently looking back. We're so excited to celebrate International Women's Day with you and share the wisdom of these empowering women in business!
About IWD: International Women's Day is a day to celebrate the achievements of women around the world. It's also a day to reflect on the challenges women face—and to think about how we can work together to address them.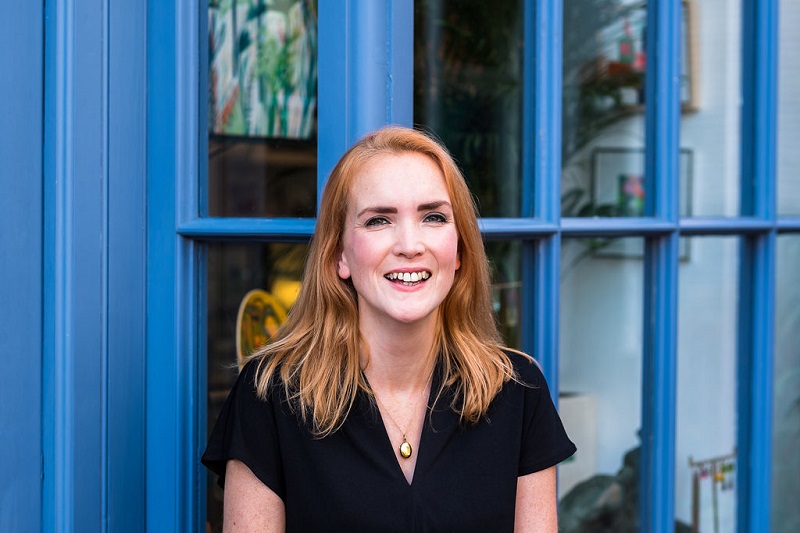 Stephanie Hague-Evans, Director at Fizzbox
Fizzbox is an online experience marketplace, connecting you with the people that matter. Offering a wide range of unique and fun experiences in the UK and Europe, Fizzbox is your go to for fun days out and celebrations - no matter how big or small! Stephanie Hague-Evans is one of Fizzbox's inspiring directors, and takes the lead on all things people related, which includes supporting, listening, caring and developing Fizzbox employees. She also ensures that the business offers a fun, relaxed and supportive environment for all.
Is there anything you would have done differently on reflection?

"If I could, I would tell my younger self to be bolder sooner. Women of my generation were taught by society to fade into the background in business, to speak only when spoken to, to ask rather than tell. It's only since my late 30s that I really recognised - and felt able to own - the value that I bring to my business. It's absolutely ok to know that you're good at something, to share your opinions, lean into your values system, shout loudly about your contributions, and to share your unique knowledge and lived experiences with the world."
Any tips for new entrepreneurs?
"Build up a diverse network of reliable contacts that you trust implicitly. Accept that you don't know everything and that there are many bright, inspiring and talented people out there who are better equipped than you to shed light on some of the strategic challenges that you face. Be curious - dig into the motivations of customers, clients, colleagues, look for the whys and the wherefores, ask for more information, have purposeful conversations, read more books, listen to more podcasts, learn more skills - diversify your talents and look for diversity in the people with whom you surround yourself."
"Also, a final tip that must be mentioned…embrace meditation! You don't have to be an expert to find comfort from it. Simply finding time to stop for a few minutes amongst the chaos, to ground yourself in the moment, and tune into your one true constant - your breath - is completely immeasurable."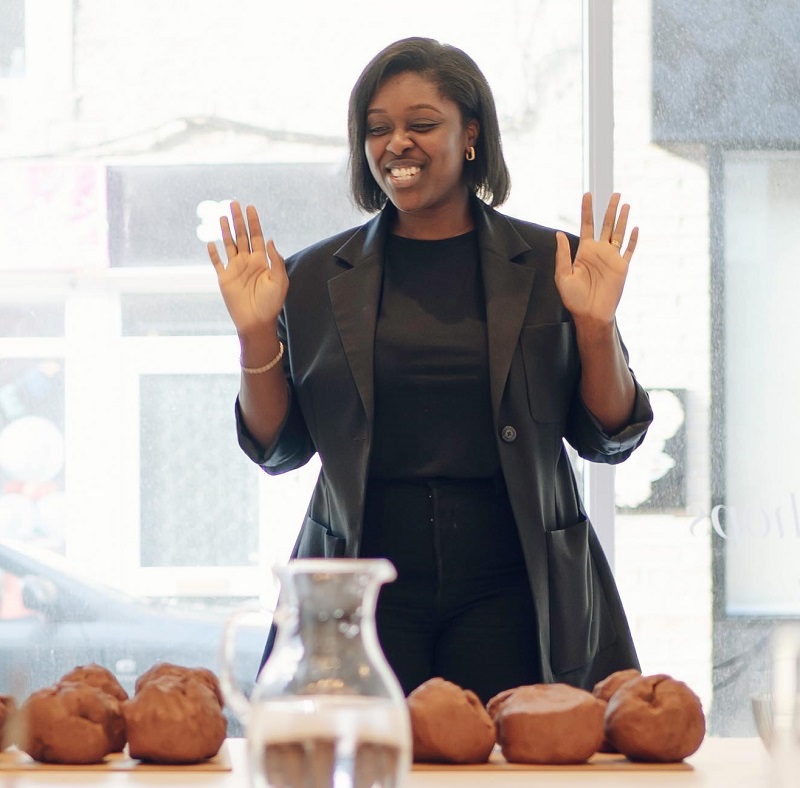 Yvonne Aboagye, Owner and Founder of Tyro Studios
Founded by Yvonne Aboagye, Tyro Studios is a space which hosts an array of creative workshops and lifestyle events in Shipley, West Yorkshire. It's also home to a curated range of gifts and lifestyle goods. Classes include everything from flower arranging and modern calligraphy, to watercolour painting, macramé and plenty more.
Is there anything you would have done differently on reflection?

"If I could do anything differently, I would've started sooner. I wouldn't have let the fear of what other people might think stop me from trying earlier!"
Any tips for new entrepreneurs?
"Take that opportunity and don't be afraid to fail!"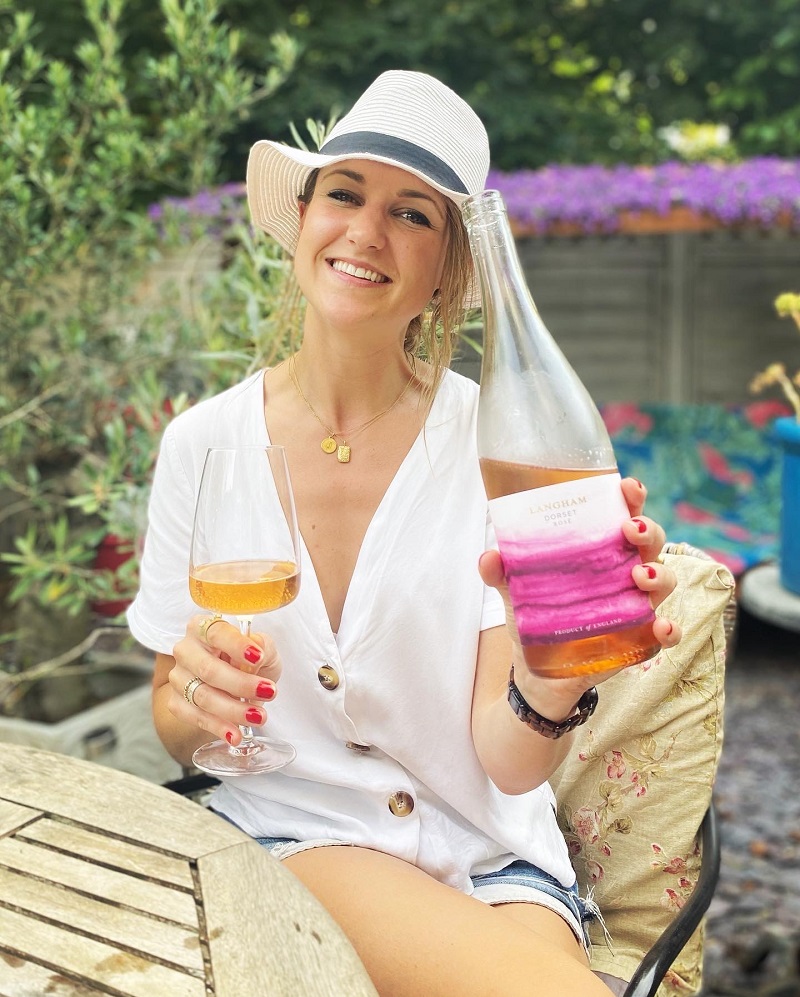 Jacinta Maddison, Owner and Founder of Inflorescence Wines
Inflorescence Wines offer guided wine tasting experiences for groups either virtually online, or in person at their choice of venue. Situated in Greater London, Inflorescence Wines was created by Jacinta Maddison, who discovered her love of wine when working within the restaurant industry. She realised her passion was sharing her knowledge of wine with people who 'don't know' wine. Jacinta makes learning about wine, fun and approachable, regardless of your existing knowledge. She operates an anti-snob zone, because wine is for everyone!
Is there anything you would have done differently on reflection?

"For me it grew out of a 'hobby' I liked sharing with other people, so when it very quickly became an actual business, I hadn't prepared the boring stuff, like organised accounts, planning future projections and so on - all of which are really important and a pain to go back to if you leave them too late!"
Any tips for new entrepreneurs?
"Do something you love. Your passion for it will be authentically felt by your clients."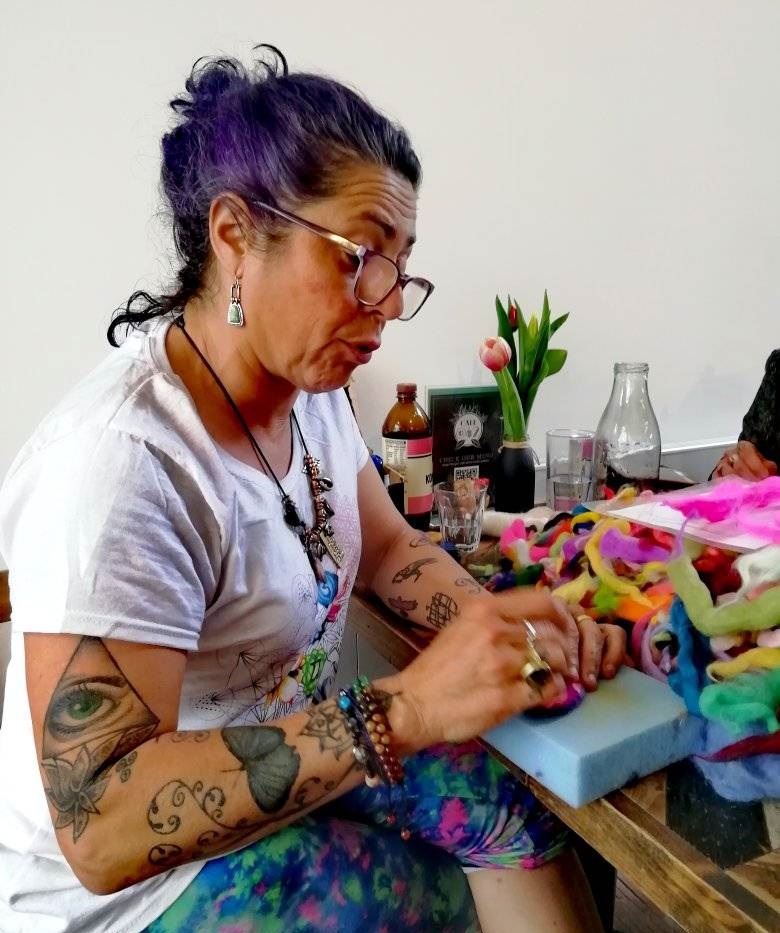 Stephanie Crechriou, Owner and Founder of Hyppanie
Stephanie Crechriou is a qualified City and Guilds felt maker based in Brighton and has been practising this ancient art since 2003. Stephanie offers a variety of highly creative felt workshops, that are perfect for groups looking to try something new. The Hyppanie experience encourages participants to discover their capacities, explore their imagination and feel confident to create amazing items, resulting in a feeling of true achievement.
Is there anything you would have done differently on reflection?

"I started to run my workshops in 2007, and I have developed a unique activity that brings a lot of joy! Having good insurance, and good reviews helps a lot too. At first, I only ran workshops for kids and totally forgot that the adult's market was an option for my workshops too - I only started adult workshops in 2019!"
Any tips for new entrepreneurs?
"To be confident about the activity provided, with a lot of pictures of events previously run, and be very enthusiastic!"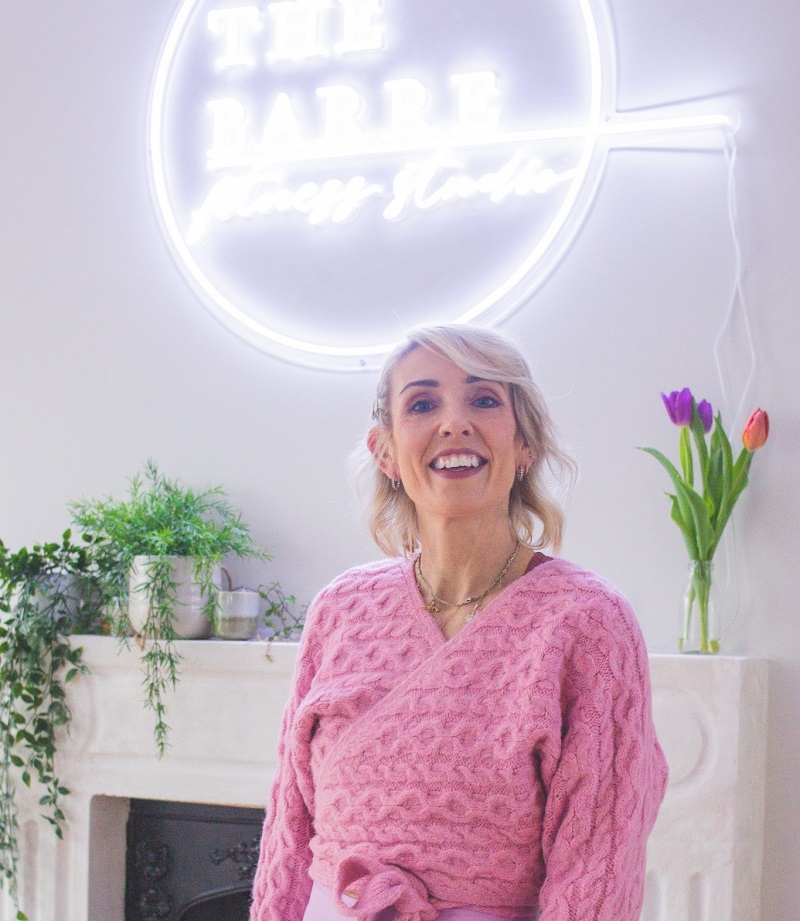 Georgina Burke, Owner and Founder of The Barre Fitness Studio
Situated in Bristol, The Barre Fitness Studio was created by Georgina Burke, who offers a range of energising barre classes, suitable for all fitness abilities. The barre method is a blended workout that combines elements of ballet movements, the core focus of Pilates, the stretching of yoga and the strengthening of functional exercise, which will get you moving safely and smartly, creating a happier and healthier lifestyle.
Is there anything you would have done differently on reflection?

"I would have allowed for another 10-15% of extra overheads when planning… it will always happen!!!"
Any tips for new entrepreneurs?
"Try to leave any ego out of it - if it 'fails' it doesn't matter - the fear of failure will prevent you from going for it !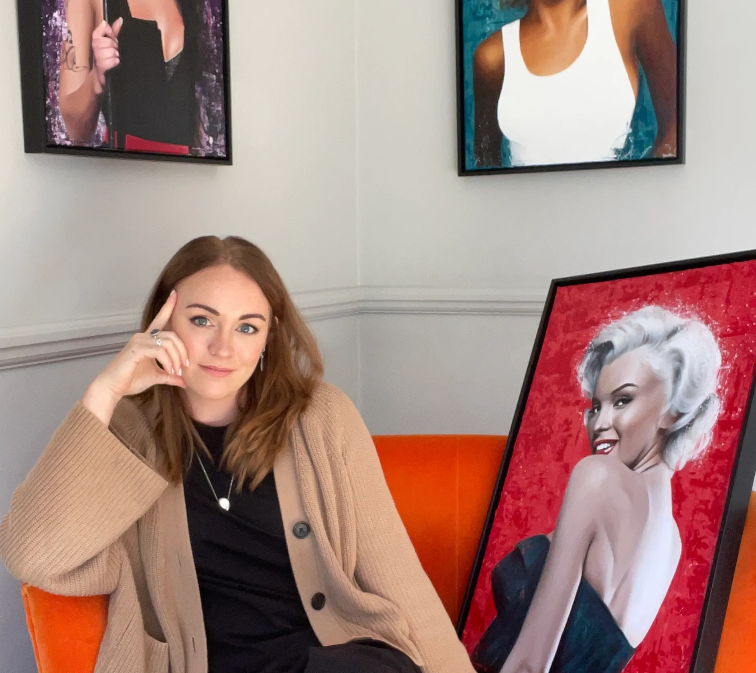 Emma Kenny, Owner and Founder of Crafternoon
Situated in London, Crafternoon offers guests a unique, freestyle painting experiences that's perfect for unwinding, expressing yourself and taking things at a slower pace. Expect a fun, chilled out atmosphere where you and your group will be able to unleash your inner artists, and enjoy a digital detox along the way.
Is there anything you would have done differently on reflection?
"Embrace flexibility and change - once I figured out that nothing is permanent and being adaptable in business is like a secret super power, it changed my approach to planning massively!"
Any tips for new entrepreneurs?
"Been more cheeky and asked for more favours. This is something I still haven't mastered but have definitely got a lot better at over the years. Utilising your direct network can feel wrong sometimes but more often than not, people are happy to help/share/spread the word and if you don't ask, you don't get!"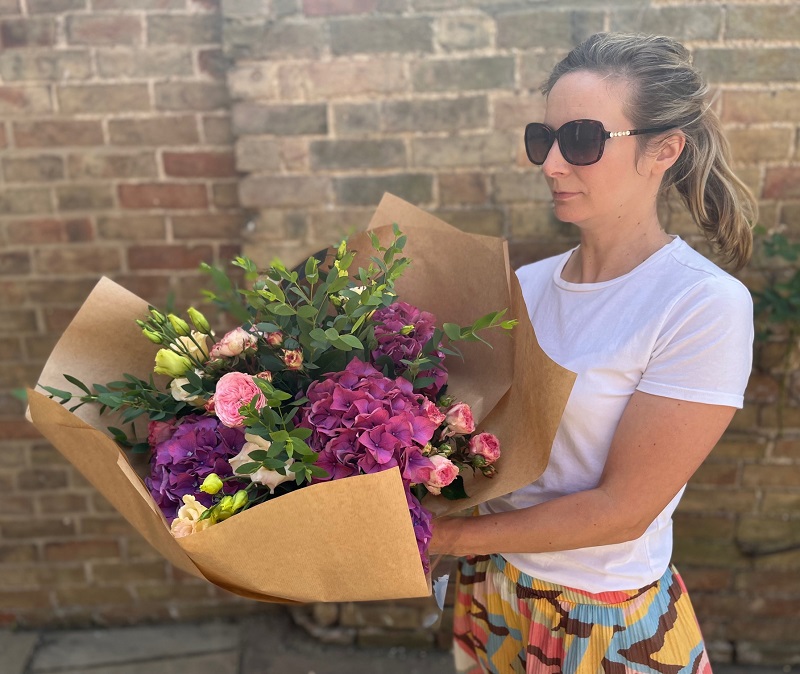 Elizabeth Tollett, Founder and Owner of Flowers By: Elizabeth Jane
Flowers By: Elizabeth Jane is an independent florist in Cambridge, who designs bespoke floral bouquets, installations and event flowers, ensuring that each order reflects their customers' desires. They also offer flower crown making and festive wreath workshops too.
Is there anything you would have done differently on reflection?
"Be flexible: know when to grow and know when to say no. There are probably many things I have learned since starting my own floristry business which I would have done differently in hindsight, as I am sure most business owners find to be true! One of the most useful lessons I've learned since starting and growing my business is that there needs to be a balance between the clear business plan, the objectives you set out at the start, and the adjustments you have to make along the way. Be flexible while staying true to your business ethos. Know when to grow and know when to say no to an opportunity. My ambition to be a premium independent florist remains the same but I've also embraced opportunities to try out new products, share my work with clients face to face through my flower workshops, and explore growing and cutting my own flowers."
Any tips for new entrepreneurs?
"Don't give up! The one major tip I would give to young entrepreneurs is to know what their objectives are and go for it! When I embarked on a career change to become a florist I worked out what I needed to do to achieve it, did my research, and set out some clear steps before beginning my journey. Work out a plan of action and the experience you might need to have under your belt. It is important to research your market and have a clear plan and then keep going - don't be disheartened!"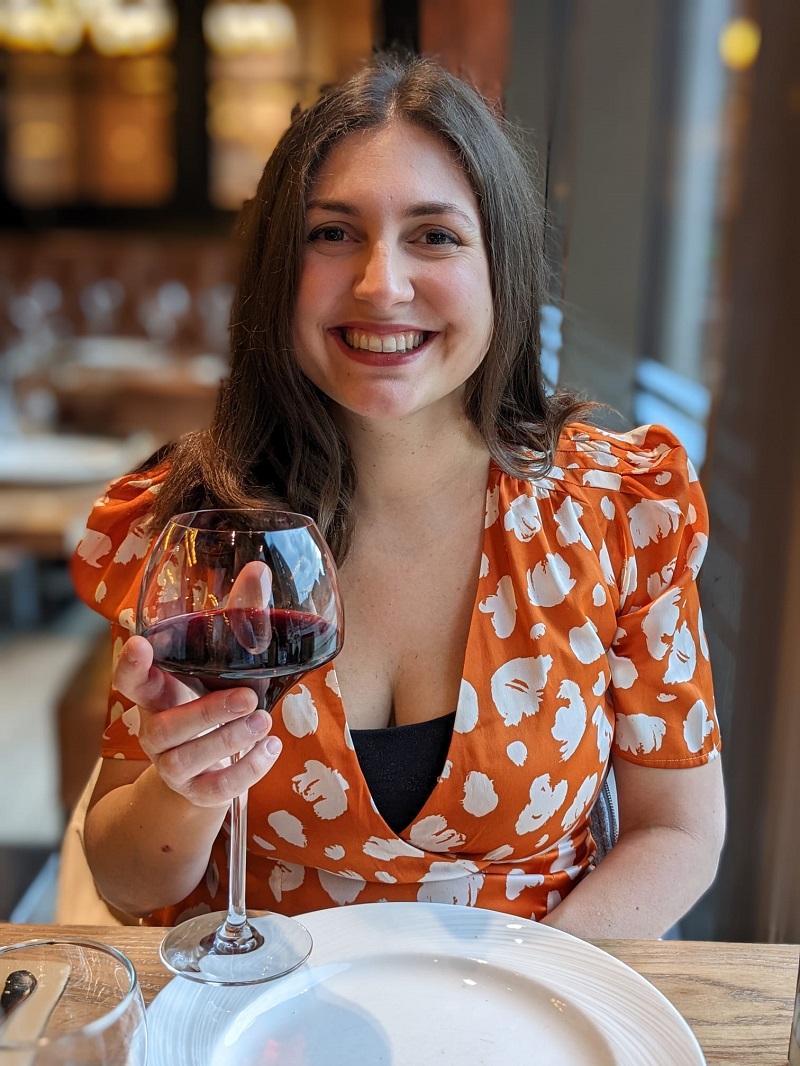 Ellen Miller, Founder and Owner of Leeds Food Tours
Leeds Food Tours will take you and your guests on a mouth-watering, foodie journey around the local area, with visits to six, independent eateries. Food will be provided at each stop too, giving you a taste of what each venue has to offer. The session will also be packed with fun, foodie facts. Groups have the choice of either a guided or self guided tour for this experience.
Is there anything you would have done differently on reflection?
"Take it slowly, and enjoy the process. It's easy to wish away the beginning and look forward to having a big, successful business, but the beginning is so exciting! Make plans, expand your network by getting out to networking events with likeminded people, and if you're newly self-employed then occasionally enjoy an afternoon nap."
Any tips for new entrepreneurs?
"The one thing I would have done differently is plan ahead. I only really thought of my business as a very small start up rather than what it could be in a few years, which means that I don't have systems in place to make scaling simply."
Sarah Hough, Founder and Director of Sashay Dance
Sashay Dance provides themed dance classes for hen parties, birthdays and other occasions, all over the UK. Their passionate, professional dance teachers pride themselves on providing classes that are fun and two left feet friendly, meaning anyone can join in and learn something new. They offer more than 20 themes including ABBA, Disney, Spice Girls, Britney and more.
Is there anything you would have done differently on reflection?
"I started Sashay Dance as a hobby so when it really took off I had to learn everything from pitching, accounts, social media, to web design and SEO. To fast track the vast amount of knowledge needed (as I had no prior business experience) I learned from everyone I could. I was mentored from day 1, accepted on the NatWest Business Accelerator Programme and received a lot of training/mentorship from the Ad:Venture Programme. Learning from others in business, surrounding myself with likeminded people and making the ultimate sacrifice of a lot of time really fast tracked the business to success. I started the business at 28 years old and by the time I was 30 it was national. I joke as I currently feel about 20 years older than I actually am but it's all worth it to be doing what I love delivering fun across the nation and create happy dancing memories to last a lifetime!"
Any tips for new entrepreneurs?
"Just do it and do it now! Whenever I'm scared in business I just think there's one thing scarier than this and that's looking back and regretting I didn't take the opportunities or didn't try. Eventually you get used to feeling uncomfortable and if you're not feeling that way it's time to push some more. Also mindset is everything, if you believe you can achieve you will and vice versa! It's a bit airy fairy but a lot of my start up time was spent brainwashing myself with Bob Proctor's advice on the Law of Attraction and using vision boards which I still use now."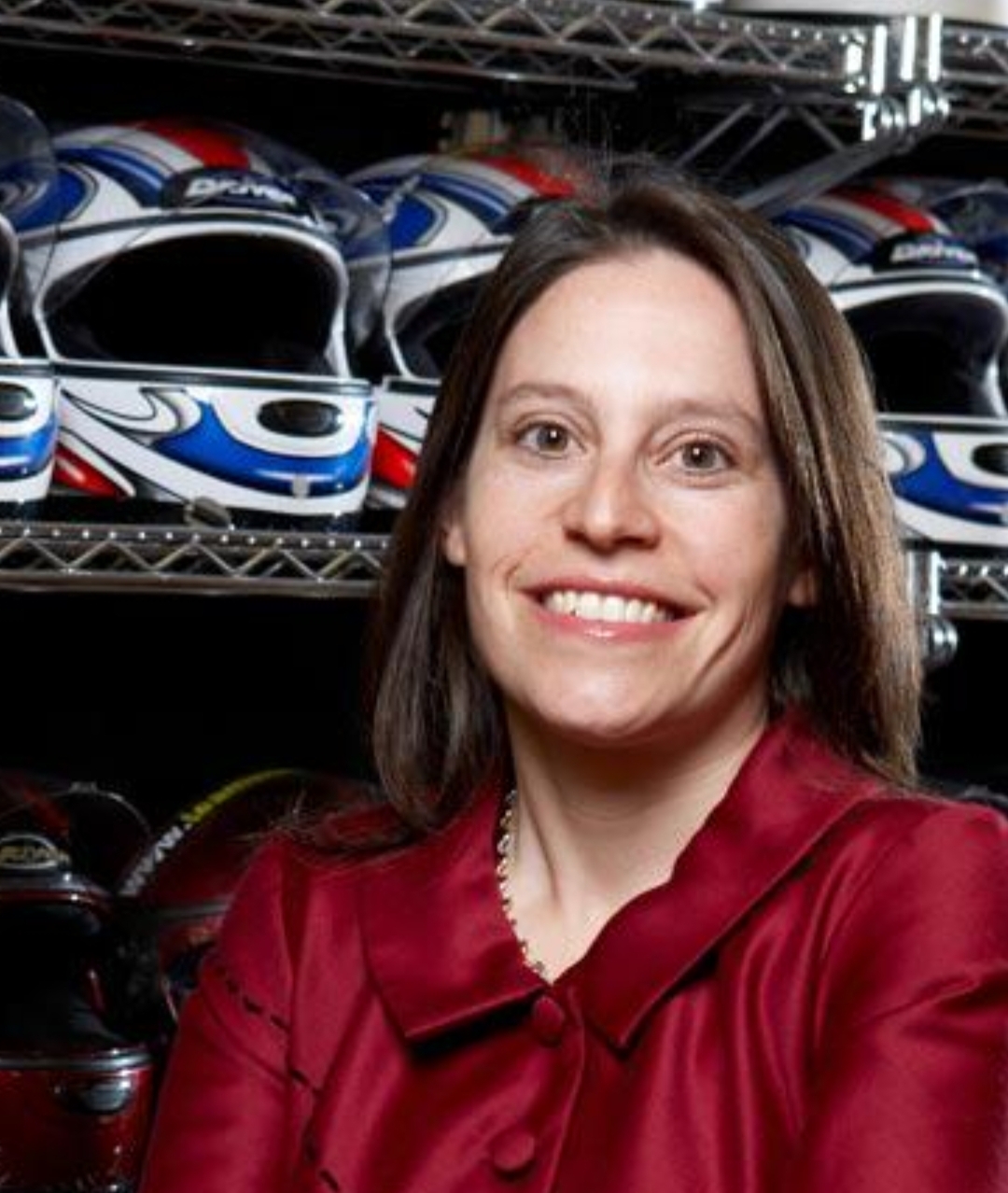 Simone Schehtman, Founding Director of Teamworks Karting
Teamworks offers exhilarating go karting, laser tag and vRacing simulator centres in Birmingham city, Birmingham West, East Midlands, Northampton and Letchworth, ideal for any fun day out, stag do, birthday or corporate event.
Is there anything you would have done differently on reflection?
"There is no silver bullet to any business. It takes dedication, graft and tenacity. Rejections and criticisms - whether from funders or other business-start up groups or customer focus groups make you stronger. Keep pushing, keep trying, an opportunity will open – you'll seize that. So, when others tell you anything negative, just let that feedback make you stronger."
Any tips for new entrepreneurs?
"Focus, focus, focus. Rigour of planning and follow up is everything."