Your wedding is one of the best days of your life but also one of the most expensive. While we're sure you'd agree that it's worth every single penny, it's still good to have an idea of what you need to budget for your upcoming wedding. Fizzbox is here to guide you through the cost of a wedding in 2023 so read on to find out more.

The Cost of a Wedding in 2023
The latest figures show that the average cost of a wedding in 2023 is set to increase by 6.9%. Various wedding elements are likely to increase in price, compared to 2022. The biggest increases are the wedding dress (+28%), wedding cake (+21%), wedding party gifts and favours (+19%), videographer (+18%), wedding night accommodation (+11%) and photographer (+9%).
The biggest actual price increase is the videographer, rising from £2,000 to £2,350. A good tip to reduce this cost is to book the photographer and videographer through the same company, combining them into a package.
It's not all doom and gloom, however, as musical entertainment isn't seeing an increase. In fact, every wedding band we spoke to claimed that their prices wouldn't go up this year.
We surveyed 300 couples on weddings and the cost of living to get their thoughts. 91% of respondents were worried about the cost of living crisis. But the savvy respondents had plenty of ideas to keep their wedding affordable.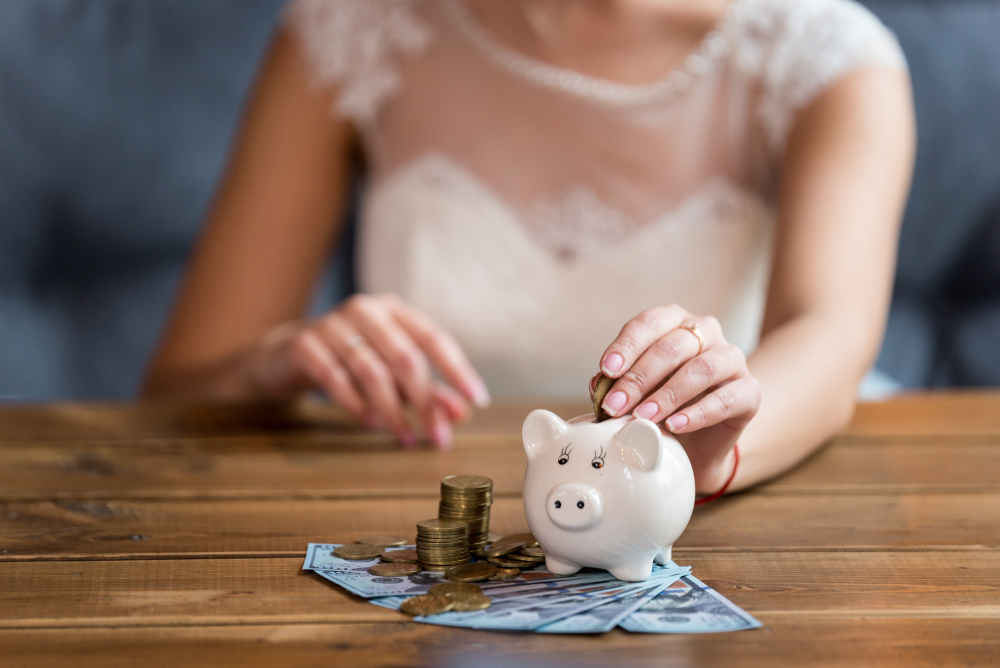 57% of engaged couples would consider getting married abroad instead of in the UK to save money. 84% of respondents said they'd get public transport, ditching the traditional wedding transport such as limos. 32% said they wouldn't hire a DJ, instead opting to play music from their phone or laptop over a speaker.
69% felt they shouldn't be responsible for buying the bridesmaid and groomsmen outfits. Additionally, 17% of brides love a bargain and would consider buying their wedding dress from a charity shop.
Despite the summer's premium price, 60% of couples served said July was their preferred month to get married. Happy couples are also spending around 18% more on their honeymoons.
You'll be happy to hear that when it comes to your hen party or stag do, we offer loads of options to cater for all budgets.
Emily Mikus, Product Development Manager at Fizzbox, said: "Whilst many travel providers are increasing their prices, some EU providers have decided to hold their prices for 2023. I believe this is taking into account the fact that the pound has dropped in value and they do not want to discourage travel to key destinations. I can see budget experiences doing well and people will probably get more creative with their events."
Fizzbox's Top Tips to Cut Wedding Costs
Get Married Midweek - You can save between £1,000-£2,000 by getting married midweek, rather than on a Friday or Saturday.
Get Married in Winter - You can save up to 50% by getting married in winter instead of summer.
Do Your Own Hair and Make Up - Save money by doing your own make up and hair instead of hiring a professional make up artist or hair stylist. Watch YouTube tutorials for inspiration.
Buy a Pre-Loved Wedding Dress or Suit - See if you can find a second hand dress or suit in a charity shop, Ebay or Facebook Marketplace.
Fake It - Opt for fake flowers instead of real ones. You could cut costs by up to 67%!