So you've picked the date, chosen the location and pestered the hens; the only thing left to do is to choose the accessories. Now this can open up a can of worms; Do you choose a theme? Do you dress the bride into a hilarious hen costume? Will granny wear a leopard-print tail? In truth these are just minor blips along the journey. With so much to consider, choosing the right accessories should not be a worry if you follow our tips for choosing the right accessories for the big do.
We spoke to our friends at Peacock Bride who have all the tips for perfect hen party accessories.
Peacock the Bride: Peacocking means dressing flamboyantly and for attention. Rule number 1: the bride must stand out. Whether that is with a flashing veil, a sequined hairband or a
'drama queen' emblazoned tiara
, it must mark her role at the party. The good news is thank to fluffy wands and
metallic wings
there's more choice than ever and trust us any bird worth her salt has a pair of these. In short, dressing the bride need never be a chore.
Hens who play together, stay together: An often underestimated factor in the creation of a great 'night out' are what we call 'fun fuellers'. These are anything to unite a group of unknowns in a light hearted way. Our favorites include
inflatable instruments
,
glitter top microphones
, photo props, fake tattoos and of course
piñatas
… There is nothing quite like watching a blindfolded gal aimlessly beat a half bashed unicorn.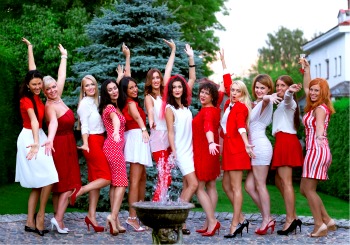 Out with the old, in with the new: Traditionally hen party accessories have been pink, fluffy and with more inanimate phallic shaped objects than you can shake a stick at. You know what we mean; the sashes, the flashing L Plates, the willy shot glasses, the list goes on but we think it's time to take a stand. Hen partiers deserve more credit in the style stakes and it's time for some sleeker, more subtle alternatives. I use the term 'subtle' because let's face it a velour w*lly hat isn't quite subtle nor is our flashing disco ball necklace but they do have a certain finesse about them. And if it's something a little more understated you're looking for a splash of florals will do just the trick.
To theme or not to theme that is the question
Party themes have become such a big part of hen party planning and unless you've had your head in the sand for the past decade you'll be familiar with the popular ones. Below are some of our favorites…
Theme: 1920's | Origin: Paris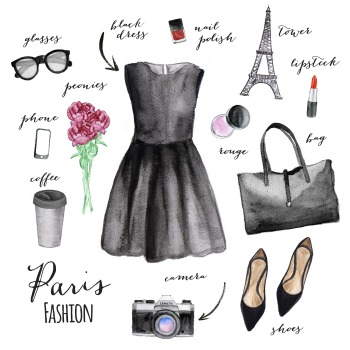 1920's style, coined by Coco Chanel has fast become the theme of the hen. There's something fabulous about slipping into a flapper dress, complete with fishnets, feathers and pearls. If full on flapper is too much to handle you can keep it understated with a feather hairband or cigarette holder. Take 15 girls, each with a dash of 1920's glamour and you're onto a winner in the style stakes.
Theme: Tropical | Origin: Hawaii
This is becoming increasingly popular amongst the brood. Theme Tropicana instantly conjures up images of hula dancing and Pina coladas on the beach and what better way to spend your last night of freedom? Think pineapple shades, inflatable flamingos, neon wigs and pink feather lashes. Unite the party with full on matching accessories or go solo with a touch of trop.
Theme: Animal Fever | Origin: Amazonian Jungle
Increasingly popular is the animal themed party. We're not sure if it's those animal instincts kicking in ahead of the big bash but it makes for a great theme. There are so many animal accessories available from a flamingo playsuit to a hen hat, a dalmation tail to an inflatable parrot any everything in between. For a laid back, fun and self-deprecating look pimp your hens in true animalistic fashion.
The Peacock Bride stocks a range of fun and stylish party accessories for the bride-to-be looking for that little bit of pazaz. We stock a range of hairbands, accessories, wigs, inflatables, pinatas and more. Ensure you're party wear ready, visit
www.thepeacockbride.com
And as luck would have it we're running a competition over on our
Facebook page
giving one lucky reader the chance to win a hen hamper work £120. To enter simple like and share.