Disney is such a huge part of our childhoods. We all have our favourite Disney characters, movies and songs. And there's no better way to bring back those memories than by throwing a Disney-themed hen party. Think Disney's just for kids? You need to Let It Go, ladies! If the bride-to-be's a huge Disney fan, this is how you can take the celebrations to the next level. Are you ready to open a Whole New World with these Disney hen party ideas?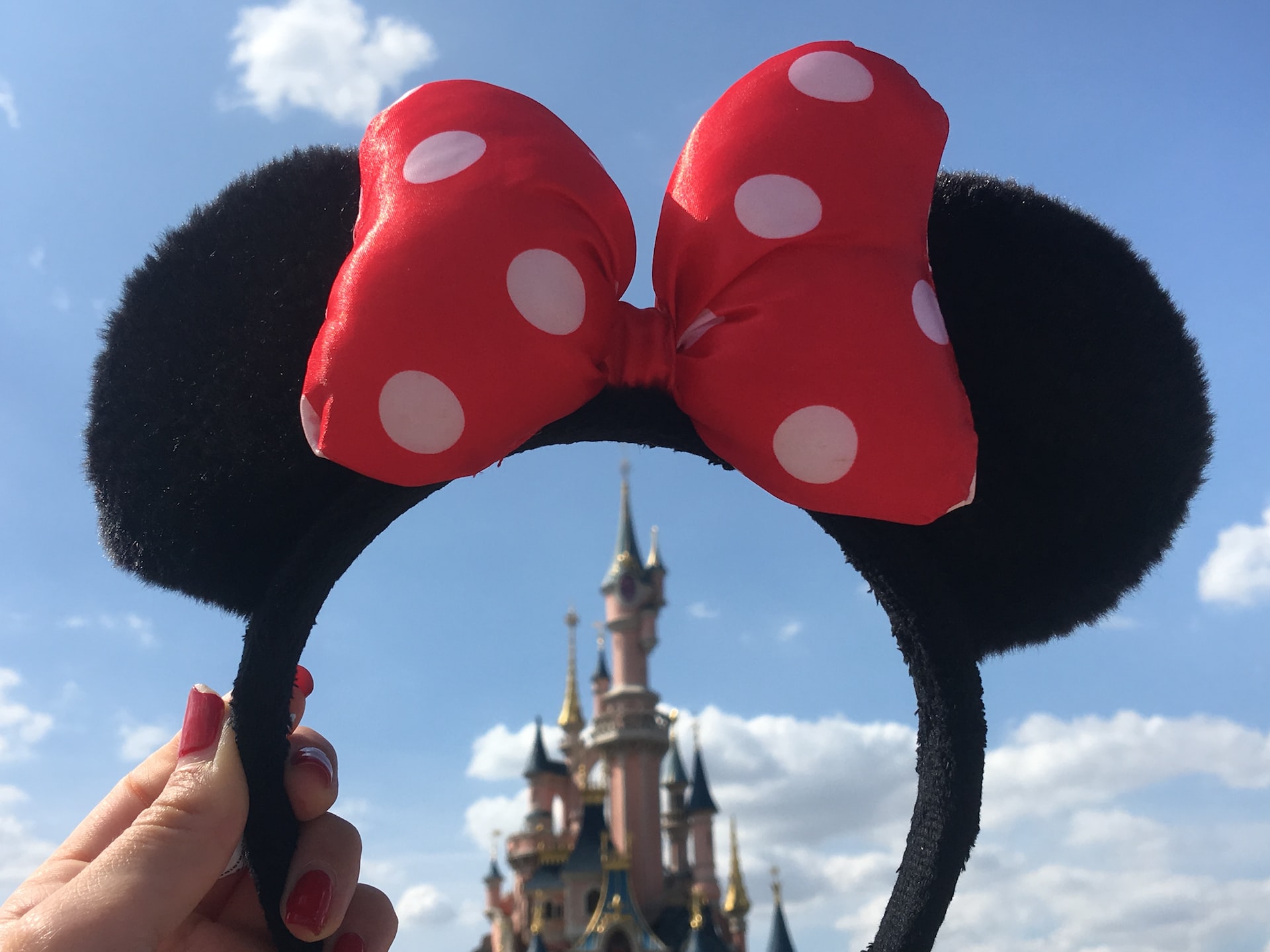 Why Have a Disney Hen Party?
Quite simply, because you want to! This is your hen party, one of the most important and special occasions of your life. It's totally up to you what you do and how you celebrate. If you love all things Disney, it's time to embrace that fun theme to make your last weekend of freedom even more memorable. As Walt Disney said: "Laughter is timeless, imagination has no age and dreams are forever." We can't think of a more magical theme for a hen party than Disney. Can you?
The Best Disney Hen Party Ideas
There are so many fun Disney-themed hen activities for the Bibbidi Bobbidi bride-to-be. Here's our rundown of some of the most popular options:
Price: From £25 per person
Minimum Number of People: 10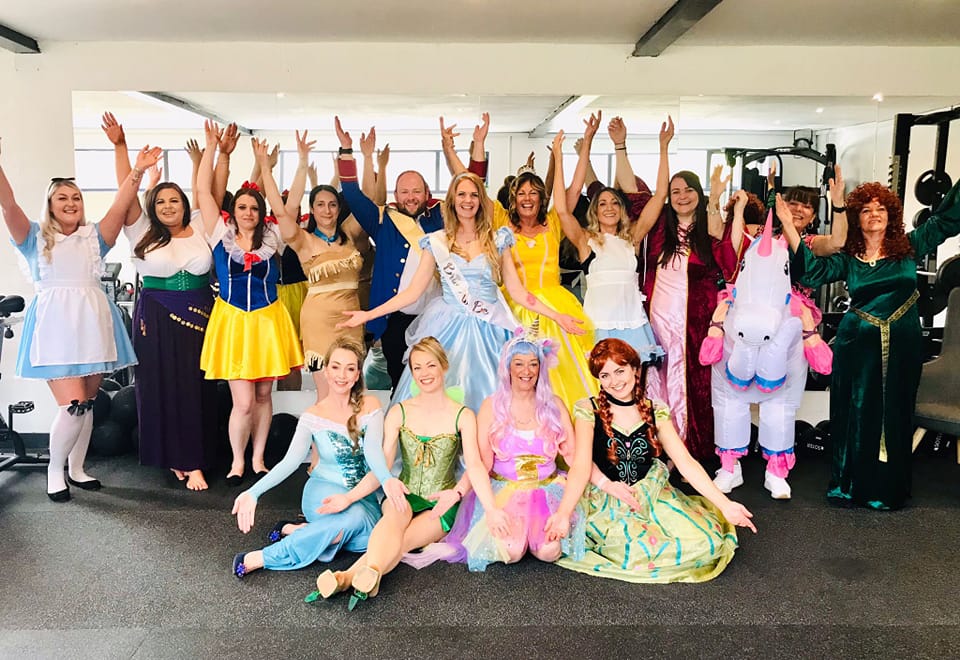 We bet you've been dancing around to Disney songs for decades. We know we have! So why not try a Disney dance class? You'll learn a choreographed routine to all your favourite songs from your childhood. You know, the ones that never get old, even if they are a little cheesy. A bit of cheese never hurt anyone! A professional dance teacher will teach you how to dance like a Disney princess, performing to a range of the biggest Disney hits. You'll put on a final, showstopping performance and can even ask the dance teacher to video it for you. If you want to go all out with this one, arrive in fancy dress as your favourite Disney character and wear the outfit during the class. You'll get some amazing photos!
Price: From £35 per person
Minimum Number of People: 2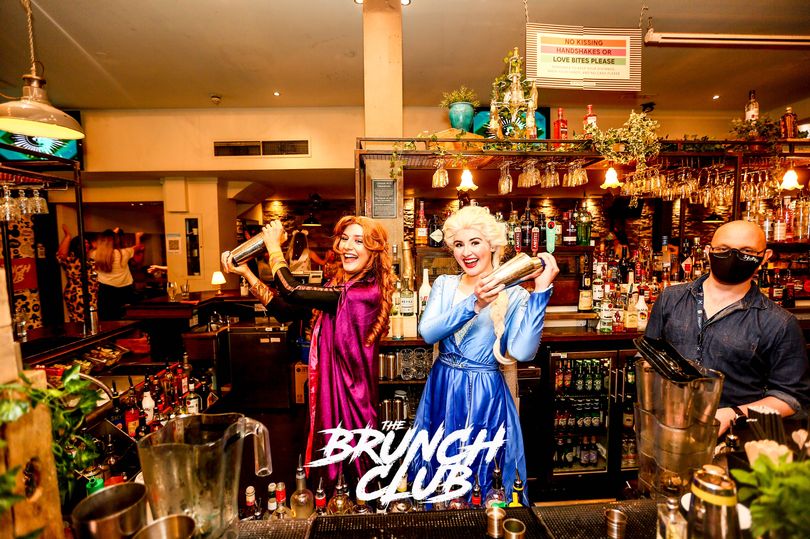 This Disney bottomless brunch is full of a whole lot of Disney magic! We all know that bottomless brunch is the ultimate day-drinking experience, where you'll tuck into a brunch dish each, accompanied by totally unlimited alcoholic or soft drinks with a range of mouth-watering cocktails. A DJ will play the best Disney songs from Snow White and the Seven Dwarves to Encanto and beyond. Some brunches even include live entertainment with singers and dancers who'll really wow you. And the fun doesn't stop there. You can also expect themed games, contests and other activities to keep you entertained throughout your sitting. Make sure you come dressed to impress in your favourite Disney attire. Will you come as your favorite princess or prince, a side kick or even the Brunchback of Notre Dame?
Price: From £16 per person
Minimum Number of People: 6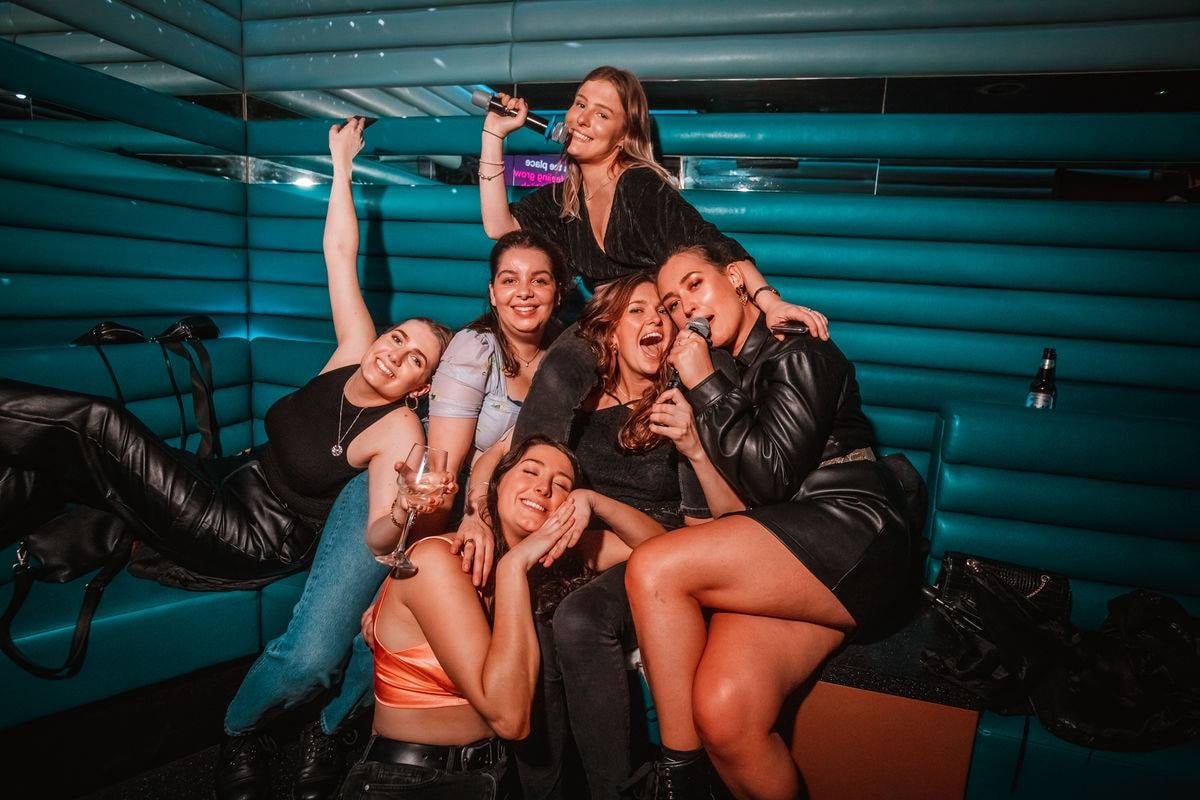 Who doesn't love belting out Disney anthems? Whether it's something you do in front of the mirror, in the shower, in the car or haven't done since you were a kid, it's time to get yourselves to karaoke and sing nothing but Disney songs for two fun-packed hours. You'll have a private karaoke booth, away from prying eyes and ears and will use state-of-the-art equipment with all the Disney songs you need. The lyrics will display on the screen so you can sing along, even if you don't remember the words (but we bet you do!), unleashing your inner Disney diva. Disney karaoke is where it's at! If you can't get enough of singing Disney songs, this is the activity for you. You can screech out some classics from Frozen, Aladdin, Mulan and many, many more.
Price: From £33 per person
Minimum Number of People: 10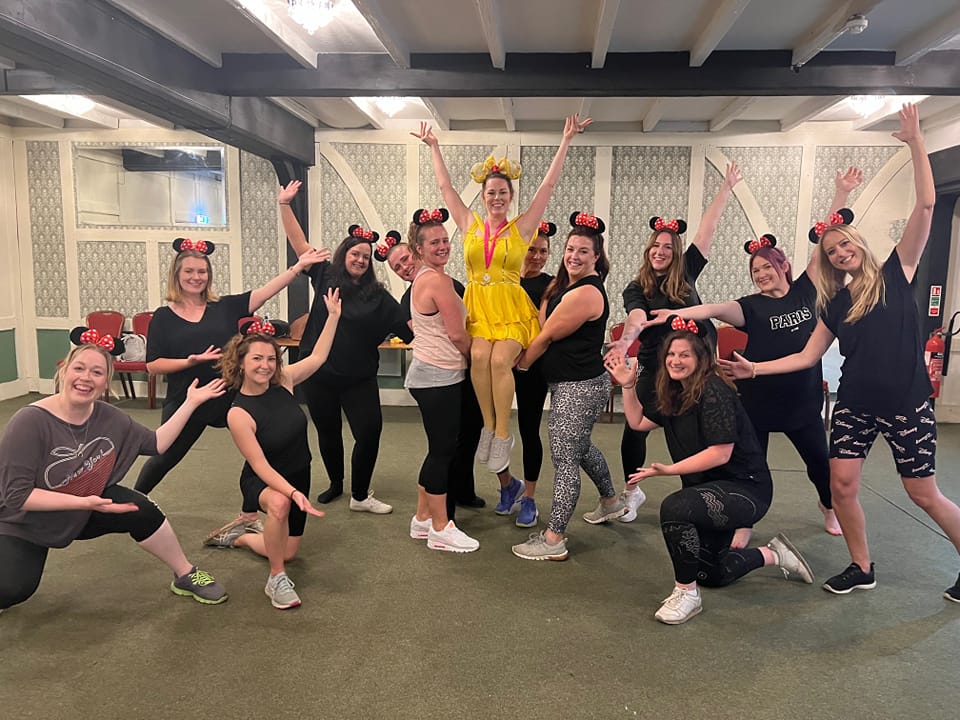 Ever watched the hit TV Lip Sync Battle and wondered what it'd be like to take part in it? Well, now's your chance with a Disney twist. You Disney hen party group will split into two and each group will learn a choreographed dance routine to a Disney hit of your choice. You'll dance and lip sync along to the song you choose, giving loads of attitude and getting into character. Will you choose something from The Little Mermaid, Beauty and the Beast, Frozen, Toy Story or Moana? Or perhaps something different? Once you've mastered the dance routine, it's time to go head to head with each group performing their routine and lip syncing like a popstar. The dance teacher will choose the winner so you better give it all you've got.
Price: From £55 per person
Minimum Number of People: 10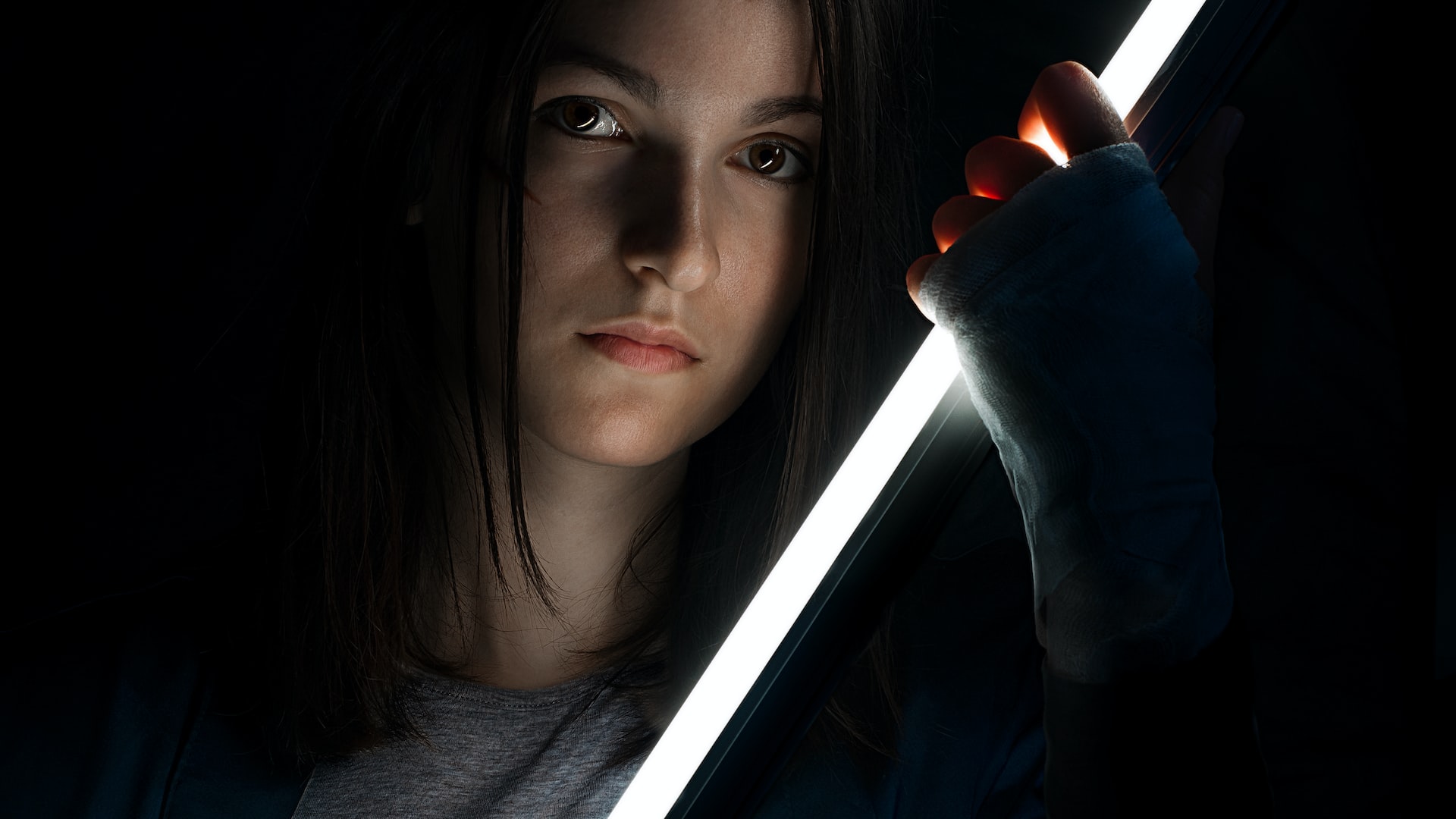 Star Wars is part of the Disney family as well as all from Lilo and Stitch, Ohana means family which means nobody gets left behind or forgotten. Come and unleash your inner Star Wars hero or villain with Jedi training. Yoda was too busy to lead this session so instead you'll have a professional stage combat instructor who'll teach you a range of awesome moves, at first using a wooden sword, until you upgrade to your very own lightsaber. You'll work together to perform a realistic-looking and very fun duel. You'll master the footwork of this battle sequence as well as how to strike and defend with your weapon. This focus on this workshop is always on having a great time with the girls. But the big question remains, will you be fighting for The Dark Side or the resistance?
Price: From £22 per person
Minimum Number of People: 10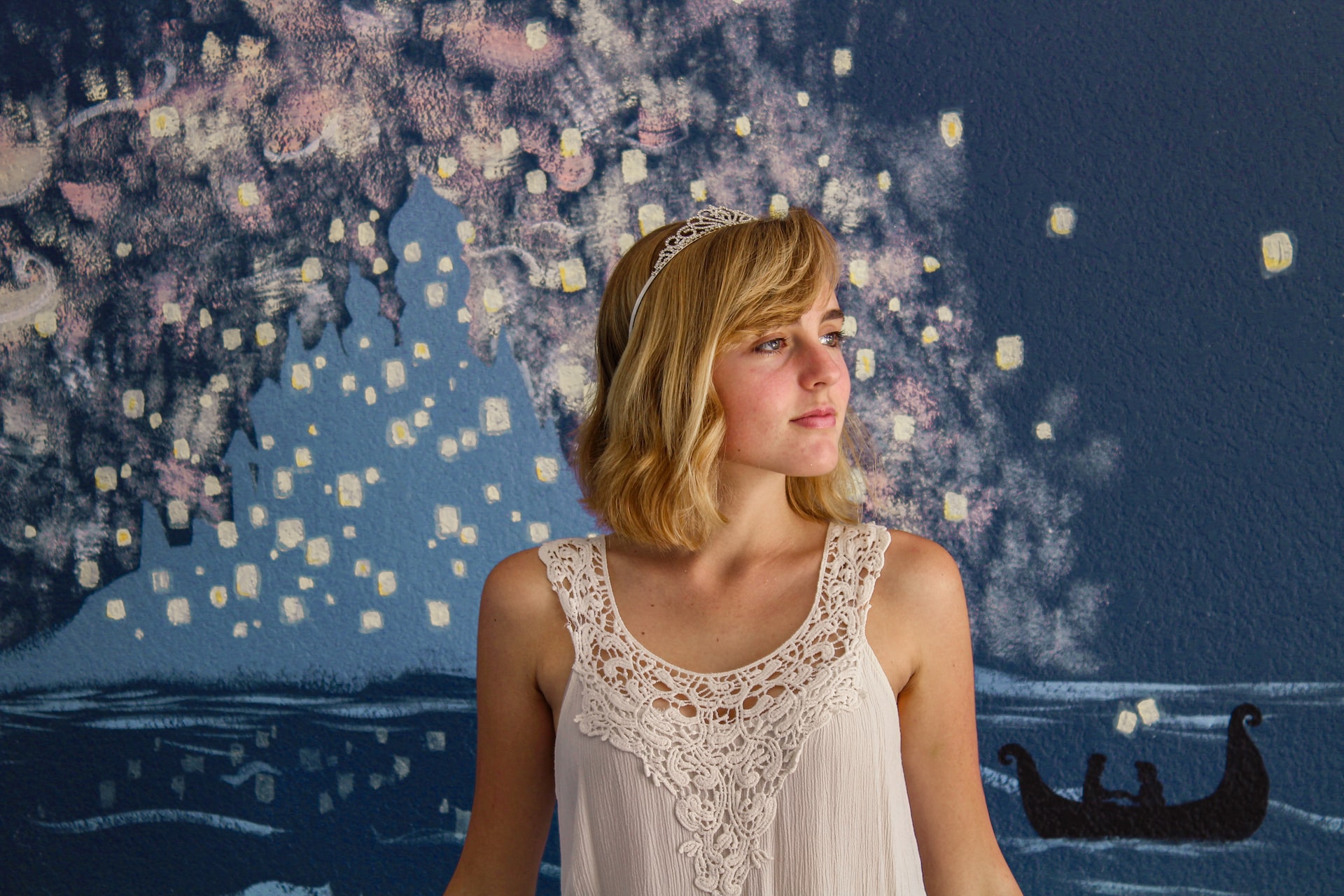 Feel what it's like to be a celebrity, stepping on to the red carpet with a professional photoshoot. Give it a Disney twist by arriving in Disney-themed fancy dress, coming dressed as your favourite character or to meet a theme such as all coming as Minnie Mouse or just wearing the iconic Mickey Mouse ears alongside a little black dress. Bring your own props and make the photoshoot as wild or as classy as you like. Some photoshoots even include a professional make up artist who'll give you all a VIP makeover before you have your photo taken. They can recreate some of the most famous Disney princess looks with smokey eyes or a more natural look. The choice is yours.
Price: From £40 per person
Minimum Number of People: 2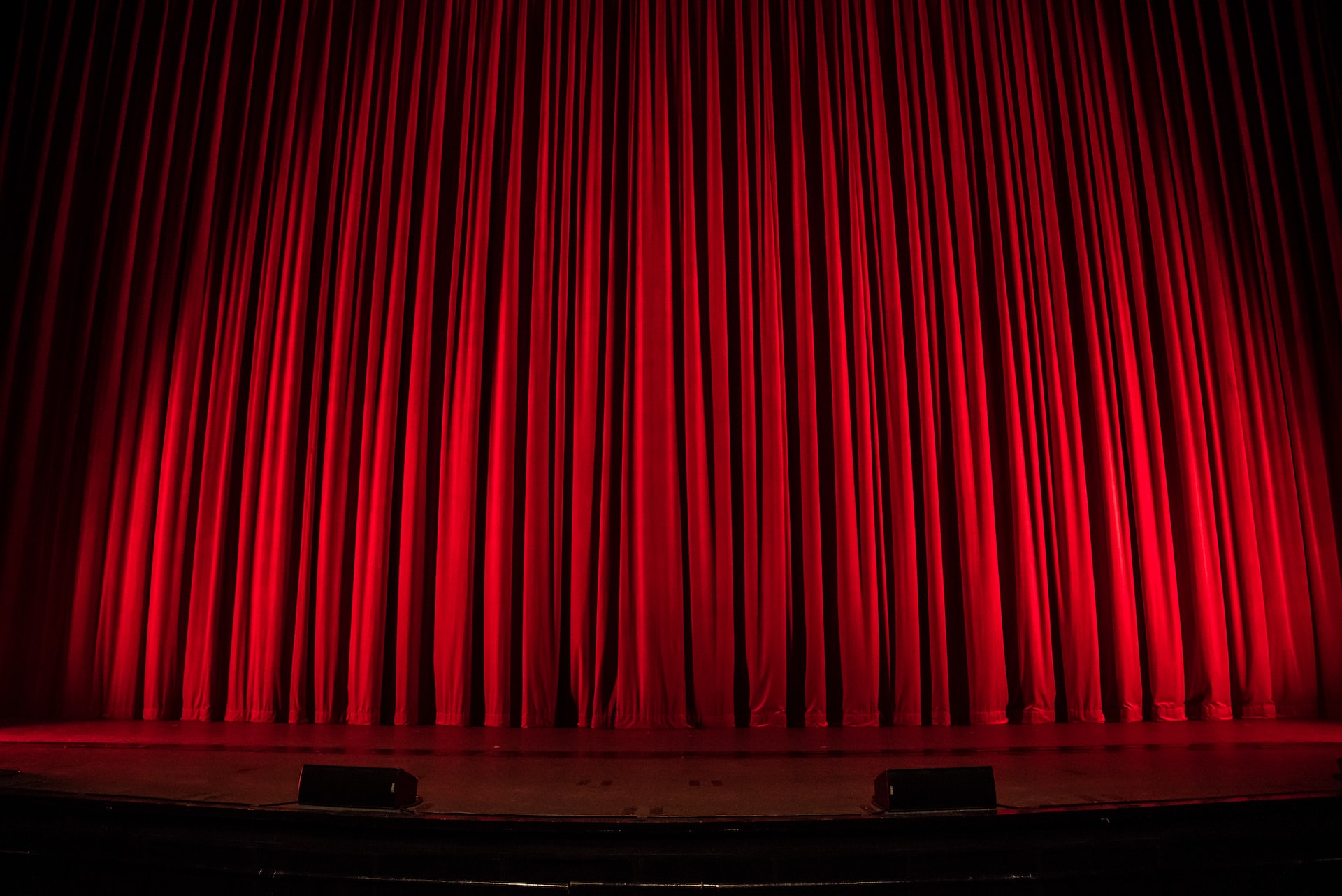 Take a trip to London's glitzy and famous West End and see a Disney show. There are so many different shows you could see such as The Lion King, Frozen, Beauty and the Beast, Mary Poppins and many more. Enjoy the magic of theatre combined with spectacular singers and dancers on stage, guaranteed to leave you feeling happy and uplifted. See your favourite Disney movie brought to life on stage with a live orchestra and some of the most talented performers in the industry who'll totally embody the characters we all know and love. Expect creative sets and costumes that'll dazzle you as they bring these Disney worlds to life in front of your eyes.
Price: Disney+ subscription
Minimum Number of People: 2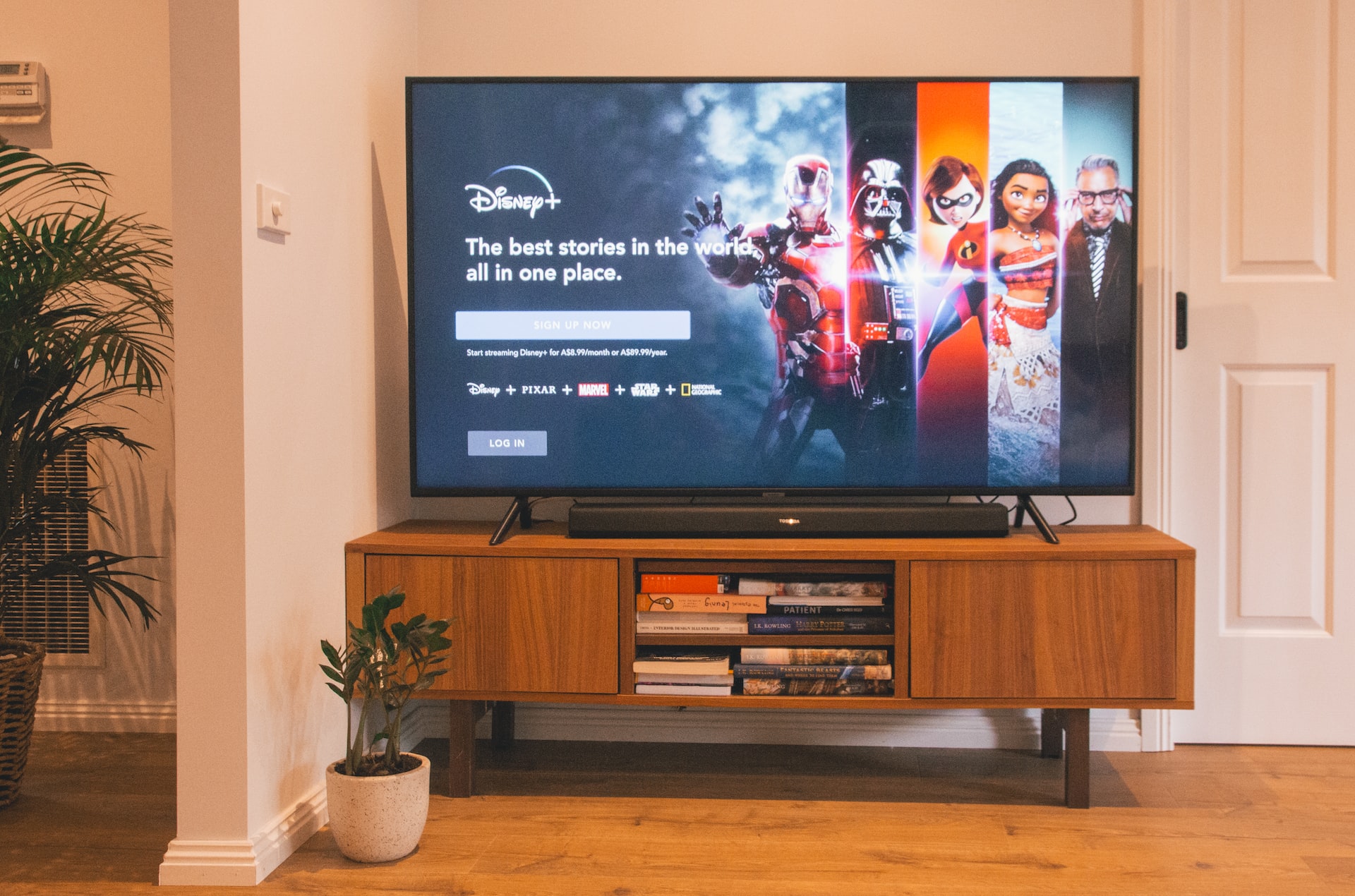 Whatever age you are, you just can't beat a sleepover! Get retro and have the girls over to stay for your Disney hen do and enjoy a Disney movie marathon. Disney+ is jam-packed with all the best Disney films, animated and live action. Pick a few of your favourite films and watch them back to back. Don't forget to provide some snacks and drinks you can all tuck into as you sit back, relax and enjoy as you watch the best films from your childhood and beyond. You could even play a few Disney-themed games such as quizzes or boardgames like Villainous or Selfish. You can never have too much Disney in one evening!
Disney Hen Party Food & Drink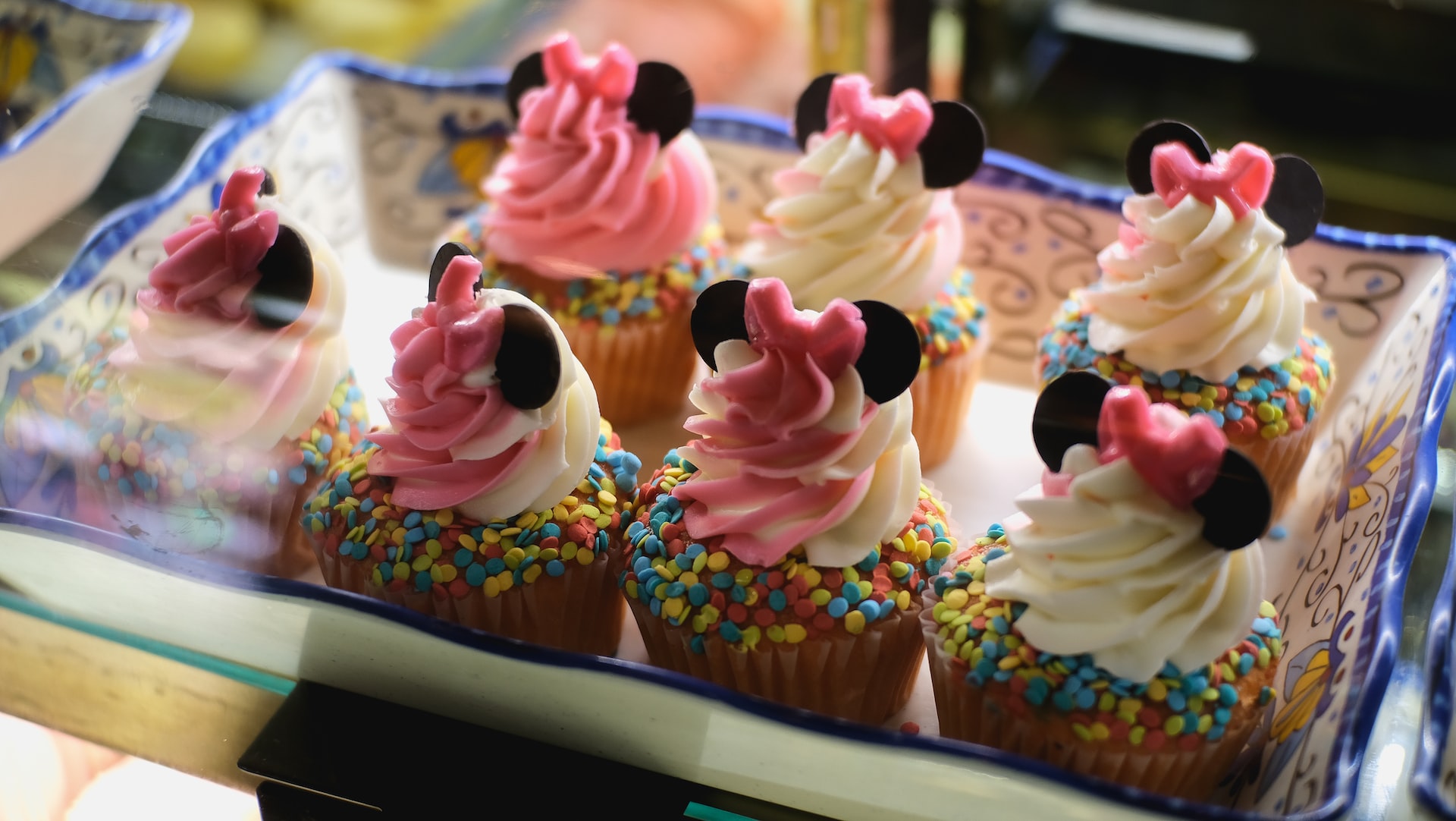 If you fancy going all out with this fun theme then you need food. There are a few simple ideas that even the worst cooks can achieve. How about making some Minnie and Mickey Mouse shaped cookies or cupcakes as dessert options? Disney is famously American so you could also provide a buffet of US-style foods. We all know how tasty they are! If you really want to pull out all the stops, why not hire someone dressed as Mickey Mouse himself to come around with your drinks and snacks? If Mickey doesn't float your boat, how about hiring a butler in the buff instead? He'll give all of you a great view, wearing just a bowtie, collar, cuffs and bottom-baring apron. Drinks-wise, you can learn how to make a range of Disney themed cocktails with recipes available online. They look delicious!
Disney Hen Party Dress Code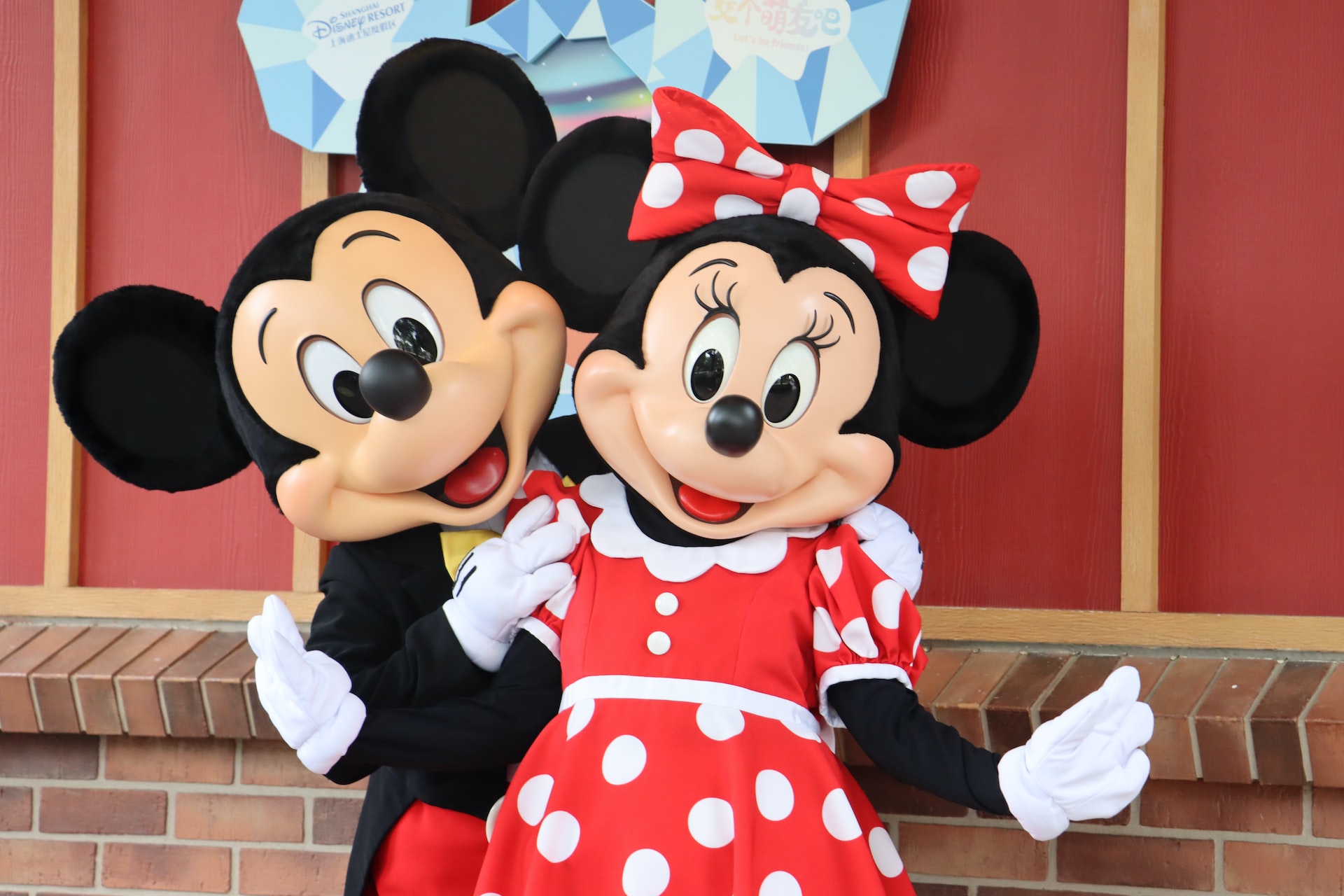 Wondering what you should wear to your Disney hen party? Disney fancy dress, of course! Get everyone to come dressed up as their favourite Disney character. This could be anything from Snow White to Elsa in Frozen, Maleficent in Sleeping Beauty to Mirabelle in Encanto and everything in between. Disney is famous for its hilarious sidekicks and duos. You could even buddy up and come in couples costumes. Timon and Pumba, anyone? If you want to keep it a bit more simple and don't feel like wearing full fancy dress, why not suggest everyone wears Mickey or Minnie Mouse ears and a matching colour.
Disney Hen Party Decorations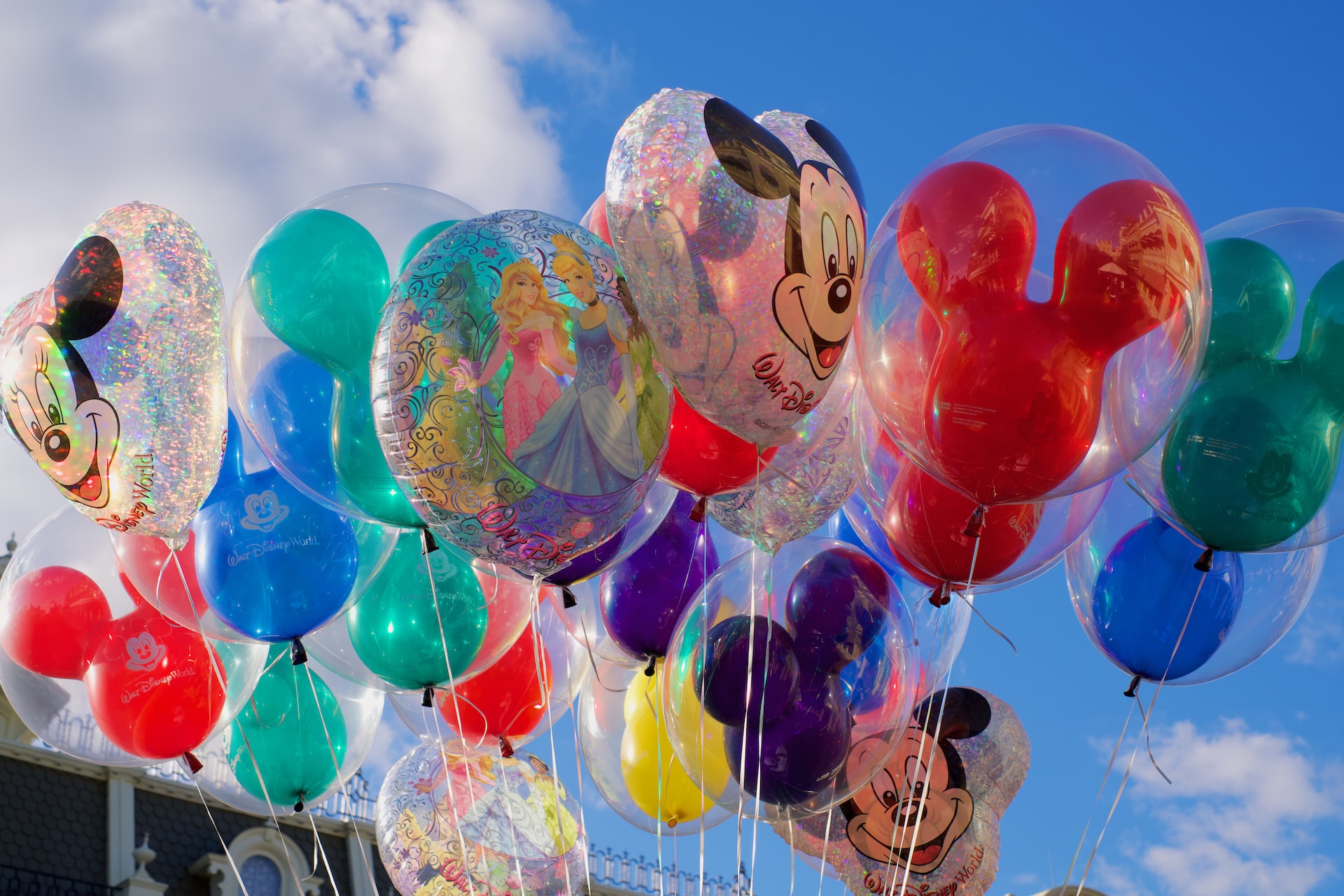 Decorating for a Disney hen party is easy and a lot of fun. All you need is some Mickey Mouse ears, balloons and maybe some streamers or paper plates to make it look like you're inside the Magic Kingdom. Balloons are great because they come in all sorts of shapes and sizes and they make your house look so festive. For a Mickey Mouse theme, we'd recommend using red balloons (because they're his colour) with yellow polka dots all over them. You could even add some glitter if you want to make them extra special! If you're going with a princess theme instead, try getting some pink balloons with gold trimming around them. You can also use pictures of your favourite characters as decorations.
Book Your Disney Hen Party Today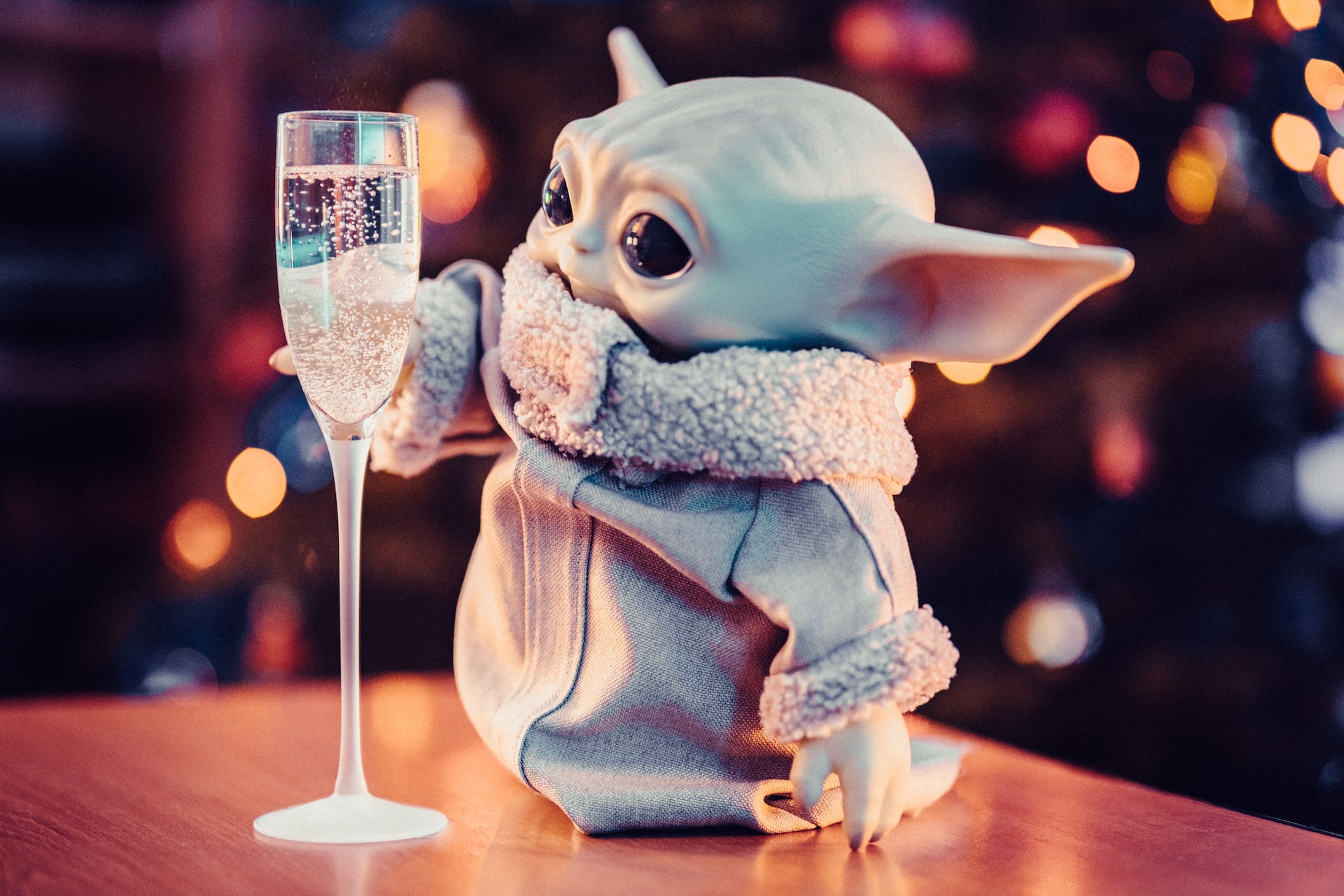 So, there you have it, the best Disney hen party ideas. We hope it gave you plenty of ideas for the bride-to-be who looks like a Beauty but likes to drink like a Beast! Wishing you all an amazing weekend with plenty of Disney magic.