It's the beginning of the new year, and that means the hen party planning season has officially started - and we're super excited! Is there really anything better than arranging an amazing weekend for your favourite girl? We know she's your bestie and that she deserves a totally unforgettable hen do with her closest friends, but with costs expected to rise in the travel industry this year, you might be wondering just how much a hen party will be in 2023.
While it feels like the cost of everything is going up at the moment, there's no need to panic, because we've done the research (so you don't have to) and have broken down which parts of a hen do will rise in price this year. But it's not all doom and gloom, because we've also got some pretty epic money saving tips that will be sure to help you on your way! So grab a coffee or cuppa (a couple of biscuits wouldn't go a miss too), get yourself comfy and get ready for some savvy hen do money saving tips!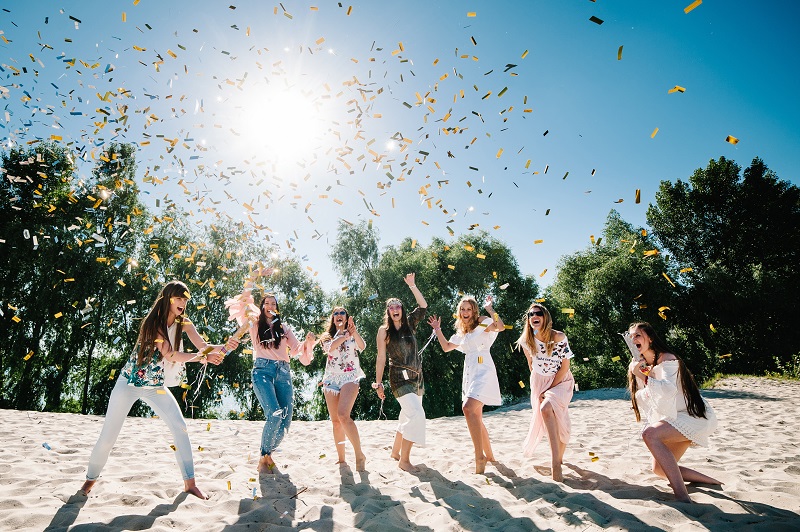 Location
Got a rough idea of where you fancy taking the bride-to-be and the rest of the girls for the big hen weekend? If not, then location is probably going to be your deciding factor if you're trying to keep costs down. When we broke things down by price, the UK did come out as the more purse friendly option! As you can imagine, hen parties abroad are generally more expensive than the UK, especially when you factor in the cost of transport too (more on that later).
Although the buzzing capital of London has been the favourite UK hen destination for nearly 20 years, its long reign has come to an end when Liverpool emerged in 2022 as the most popular! We imagine this is attributed to the cost of living crisis, with the cost of hen experiences rising by 3% on average in London. Oxford is another city that's seen an increase, with the price of hen do's rising by 11% in a single year. Generally, you can expect your pennies to go further up North!
Three other great UK cities we'd recommend for a hen do would be Manchester, Brighton or Bristol, whose hen party prices have remained consistent for the new year.
If you definitely want to have a bit of fun in the sun, then we'd recommend Benidorm as a destination. Not only will you have great weather, but the hen party experiences here are always much cheaper than other European locations. One thing we would say to bear in mind is that it can be a little tricky to find accommodation to cater for very large groups, so you may need to split the group across multiple hotels and apartments.
Money Saving Tips:
Head to Liverpool, Manchester, Brighton and Bristol for affordable UK hen do's or Benidorm for some fun in the sun abroad! Also, avoid booking the hen party on bank holiday weekends, as the cost of flights and accommodation will soar in price. If you're looking to host the hen party on a bank holiday weekend, we'd advise sticking to the UK to keep costs as low as possible.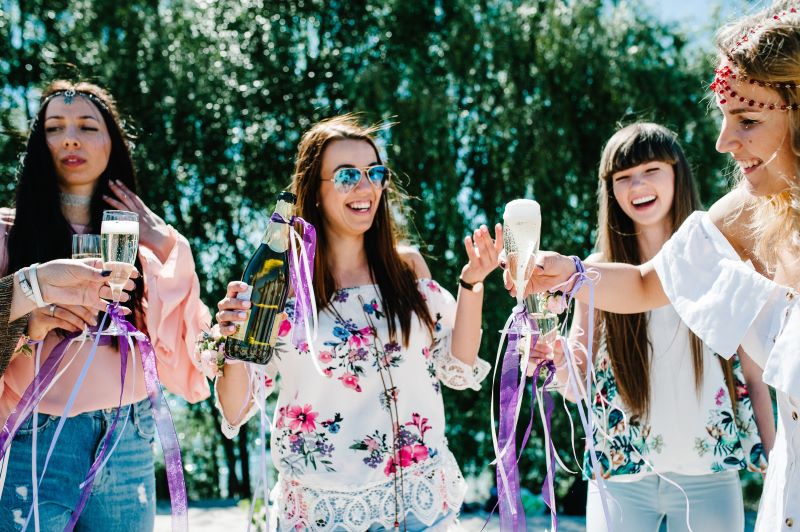 Hen Party Activities
The cost of your hen do activities will all depend on your chosen destination, and whether it's in the UK or EU. If you want to head abroad, then be aware that the price of activities here will cost between 2-5% more in 2023. However, the good news is that if you're sticking with the UK, many of the big providers have decided to hold their prices for 2023, therefore the estimated increase in the UK for activities is set to be between 0-5%.
Bottomless brunch is one of our most popular hen experiences in the UK, however it's expected that prices will increase by 4% for this activity, making the average cost £40 per person. Similarly, party boats have also seen an increase in cost by 2%, making the average price now £44 per person.
Another experience that has sadly seen an increase in price is the much loved afternoon tea, with prices increasing by up to 37% from some providers! This is thought to have affected bookings, which are down by 11% compared to previous years. One activity that's seen an increase in popularity is the male strip show - we've seen bookings increase by a mega 83%, but don't worry, we've not noticed price increases here!
Money Saving Tips:
Why not take a look at one of Fizzbox's great value hen party activity packages and find something that suits your group's tastes and budget?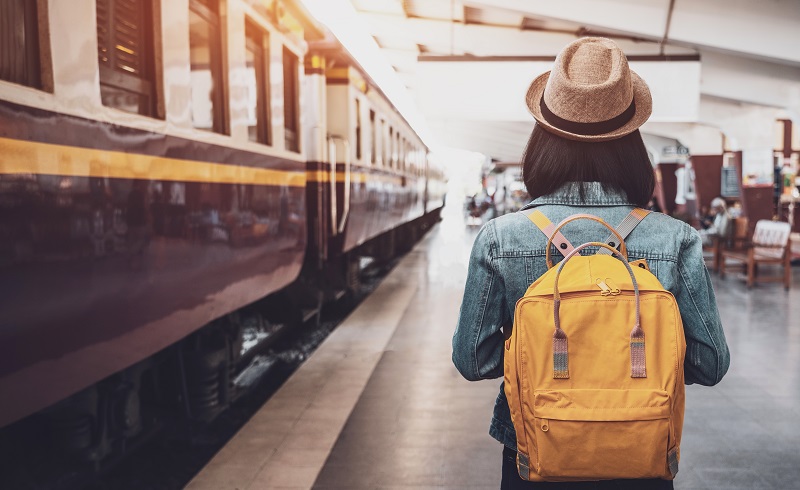 Transport
The UK government announced late last year that rail fares were set to rise in March 2023 by almost 6%, while fuel costs are expected to soar in price by a whopping 23% in March 2023. To add to that misery, it's thought that flights abroad on most budget airlines will be increasing their economy class seat prices by around 5.5%. If you're driving, then don't forget to factor in the cost of parking at your hotel or a car park.
Money Saving Tips:
Make use of rail cards and slash up to a third off of your train journey. Also, do bear in mind that it may be cheaper to split your journey and buy multiple tickets, rather than one ticket.
Thinking of driving? Why not car share with a few of your pals and they can contribute to petrol and parking costs. Not only will this help the driver foot the cost, but the passengers will also enjoy affordable travel.
If you're going abroad for a hen do, remember that Friday flights and weekend flights are more expensive, so if you're able to catch a Thursday night flight or one in the very early hours, you could save a bit of cash! If you do this option, you'll need to think about getting an earlier check in time at your accommodation.
Accommodation
When it comes to accommodation, the price you'll pay in 2023 is all very dependent on your destination, the area you'll be staying, what kind of accommodation you'll be staying in and the time of year that you'll be going. It has been predicted that hotels and other accommodation providers will increase their prices by 8.2% in 2023, so it's wise to think about cost effective options for you and the hen group. Many hen groups like the idea of opting for private home rentals or apartments, which give them more space to play games and host dinner parties.
Money Saving Tips:
We all know it's nice to have our own space with our own hotel room, but if budgets are restricted, encourage the group to share a room and share 50% of the cost with another person - you never know, you may just make a new friend out of it!
Another idea is to look into renting a dorm in a hostel for the hen group, or opting for something a bit different like camping. Both of these options will be far more affordable than staying at a hotel, so is definitely something to think about.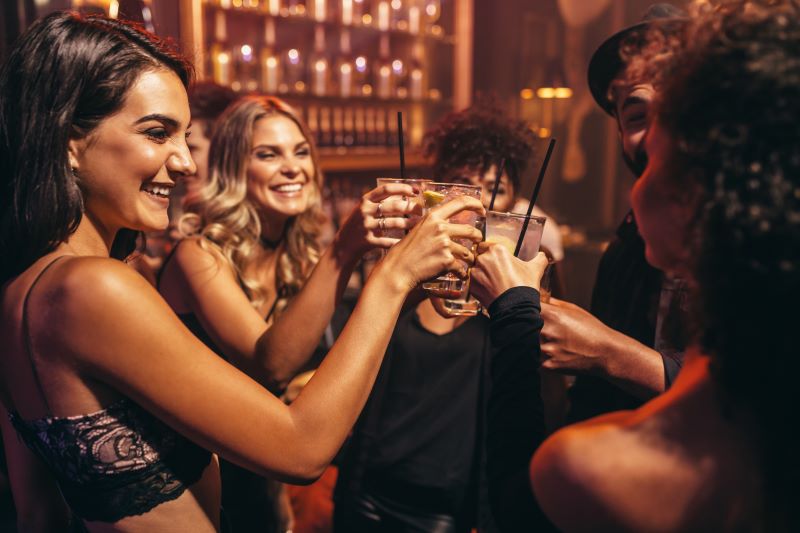 Food and Drink
Much like everything else, food and drink has also increased in price too. How much you spend on this during the hen do is dependent on each group member's individual budget. Let's face it, eating out can be really expensive, so realistically, everyone may not be able to afford eating out three times a day during your weekend away.
We'd recommend making a couple of restaurant reservations for your evenings, so that you know you've got some meal plans in place. Other meals of the day are completely up to you - it's worth looking to see if your accommodation includes breakfast or offers it at an affordable cost. Otherwise, it might be a case of grabbing a coffee and a croissant from a café.
When it comes to lunch time, a picnic is always a winning idea for lunch, especially if it's sunny, or why not see if there's any street food trucks around and try something new! Failing that, you can't go wrong with a cheeky meal deal!
Money Saving Tips:
Keep an eye out for any online discount vouchers at chain restaurants, and double check to see if anyone in the group has a 'Taste Card' which offers 2-4-1 dining at many great restaurants across the UK. Do make sure to check the terms and conditions for all vouchers and discounts used.
If you're staying in a serviced apartment which has a kitchen then why not make use of it? This is perfect for breakfast and you could all chip in for bread, butter, cereals, fruits, yoghurts, orange juice and tea or coffee. You'll be able to have your own breakfast buffet this way and will be sure to save a pretty penny!
The Take Home Message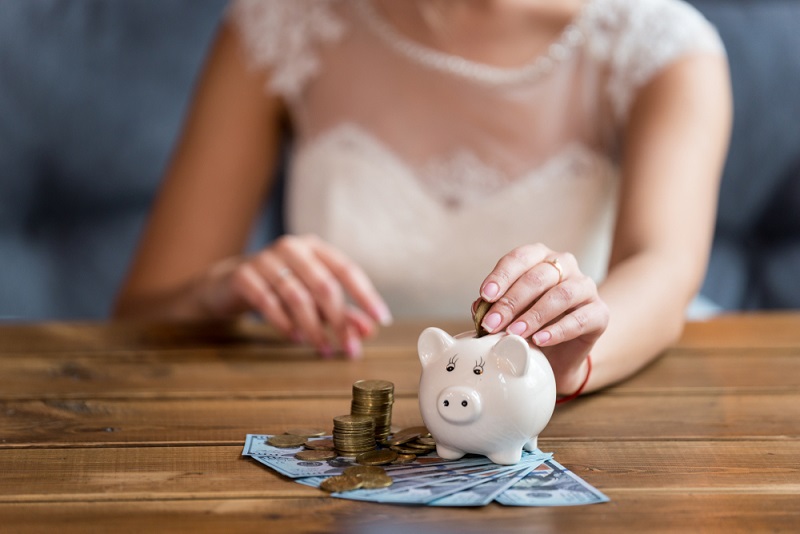 While prices have generally risen in the travel industry, it's good to bear in mind that the price of one hen will vary to the next and depends on multiple factors, including the season, the date, your mode of transport, how many people are in your group and where you're looking to go.
Perhaps the most important advice we can give you? Have a chat with the rest of the hens and see what their budgets are. Don't opt for somewhere that's completely out of budget, as we're sure the hen would rather have all of her favourite people there, rather than just a small handful.
If you're still looking for a bit of hen do inspiration, then why not check out our top selection of UK and EU destinations? And remember, when looking at experiences, you can arrange the results by price, starting with the most affordable activities at the top of the page, making it really easy to spot experiences within your budget!
Knowing how to budget for a hen weekend is important. There's nothing worse than the distressing aftermath of a well-planed budget that's been blown out the window. That's why getting your budget properly put in place and your finances in order is important to avoid that extra stress. You'll find comfort in knowing how much you have to put aside. This way you don't have to worry about your day-to-day finances and wedding costs on top of the hen party.
We have surveyed 200 of our previous customers and averaged out the cost of a hen weekend so you ladies have a better idea of how much a bachelorette party should cost.
Of course, this is all dependent on where you decide to go and what you do so, to make it a fair test, we've taken averages from customers who have gone to an array of destinations in the UK and abroad.
We discovered that the average hen spent around £250 on the weekend. Let's break this down some more.
Possibly the most necessary element of your hen weekend – the wining and dining! A hen weekend away is an excuse to overindulge and get the alcohol flowing more than you perhaps would at home. That's why food and drink is a large contributor to your weekend budget.
In our survey of 200 customers asked, the average spend came in at £150 - £180. This may seem like quite a hefty chunk of the total but eating and drinking is the epicentre of a social weekend, so this is to be expected. We offer lots of restaurant and bar experiences at fantastic group prices, so make sure to check out our listings.
Here are some budget-friendly options in some of our most popular hen destinations.

Brighton
Cocktail Masterclass and Two Course Meal - Las Iguanas - £35 per person Cocktail Brunch – Metrodeco - £21 per person

London
Cocktail Making Followed by Two Course Meal - Revolution - £35 per person

Bath
Cocktail Masterclass and Two Course Meal – Tapas Revolution - £35 per person

Liverpool
Three Course Meal and Drink – La Tasca - £20 per person

Travel
Cutting travel costs is important if you want to keep in budget during your hen weekend. For us Brits, forking out for travel costs is pretty much unavoidable.
You can help yourselves by using public transport or pre-booking a private transfer from the airport to your accommodation (if travelling abroad). Transfers are cheaper than taxis and will give you peace of mind before stepping off the plane. You don't want to be stung by local taxi prices.
In the UK, Ubers are a great alternative to the traditional taxi. However, Sstating the obvious, walking around is one of the few things in life that is still free! Going on a hen weekend in Lisbon, for example, is great for walking because the city is so close together.
If possible, make sure to plan and select drinking venues that are both close to your activities and your accommodation.
Below are some average taxi fares so you can guestimate your own rough cost. On our survey, hens on average spent £60 each on travel over the course of the weekend.
London Taxi – 2 miles = £8.80 - £14 Uber – 2 Miles = £2.50 Benidorm Taxi - Day: €3.25 base then 0.89 per km Night (after 22:00): €3.99 base then €1.00 per km
Please be aware that these may differ depending on time and day of booking

Memorabilia
No hen weekend is complete without crude paraphernalia, rude t-shirts and penis straws. So, this stuff has to be added to the budget as well. On average our hens spent £10-£15. Taking all this into consideration our hens spent about £250 each on their weekends without accommodation and activities. Including accommodation and activities, our hens spent another £200, bringing the total spend to roughly £450.

Activities
Thorough planning and organisation despite being labour intensive, will not only save you from disappointment it could also save you money. Booking your activities in large groups and booking in advance can often reduce costs. Make sure to check out our listings and do your research. We've got tons of fantastic and fairly priced experiences that are sure to kick your hen weekend off to an epic start.

A Few Other Tips
If you're going abroad, make sure you take into consideration that there may not be WiF and sometimes accommodation can charge huge rates for the rental of their WiFi. Check out what your mobile server offers, sometimes bolt-ons are really worth it, however, if you're not bothered, make sure you switch off your data roaming too as this could also mean you may be charged.
Also note that if you are travelling abroad, flights are cheapest when they are first released so booking early will certainly save you money. If you know where you want to go and aren't looking for last minute offers, then you can also take the leg work out of trawling through flights regularly to see when flying is cheap. Visit your preferred airlines' websites and sign up to newsletters and receive emails for flash sales.
It's fair to say on occasions, it is difficult to part with hard earned pennies but it's certainly a lot easier to spend money when you're having a great time. If it's good value, it's money well spent! So ladies, don't spend money unnecessarily, organisation is the vital concept to reduce your weekend costs off