"Smart Casual? What does that even mean!" For those who are confused by the horde of dress codes party goers are forced to endure these days here is our complete guide to help you decipher those oxymoron-riddled, often baffling dress codes.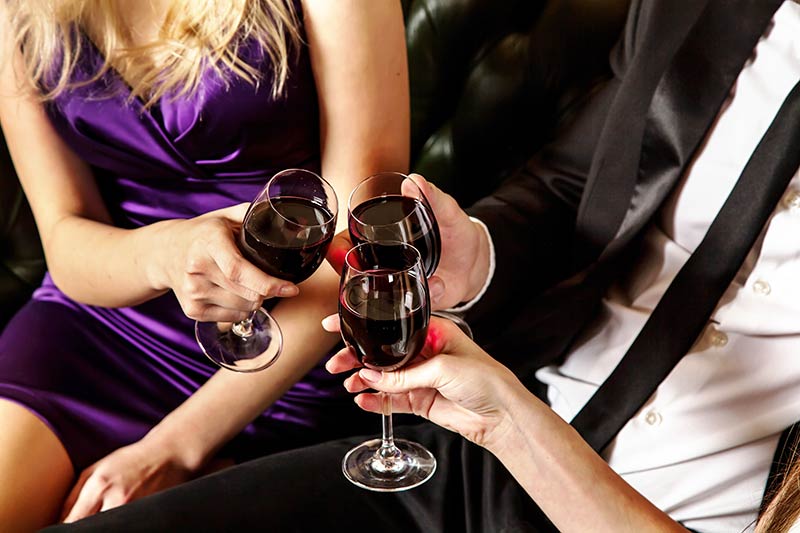 "Black Tie"
Translation: This is a really formal event. Think Hollywood glamour.
Women
The safe bet is a floor length gown, think of the Oscars. What would J Law wear? An evening bag is a must so invest in a metallic clutch that looks dressed up enough for all your parties.
If you feel like a floor length gown isn't for you or, like me, you have legs too short to glamorously pull off a maxi-dress, then a tea length gown is the next best choice.
Accessorise with bold statement jewellery, a dramatic necklace or dangling earrings, but the golden rule is never wear both!
Men
This is crystal clear for men – wear a tuxedo with a black bow tie. And make it a real one, hand tied, none of those clip-ons, this is a classy event!
Traditional black tie for men usually consist of materials such as barathea, a black wool with a hopsack twill that gives the clothes an expensive lightly pebbled rib to them, or ultrafine herringbone.
Trousers should always be slightly tapered, no tents please guys, but at the same time we're not looking for leggings. Shined black shoes are an absolute must.
Check out some of our favourite black tie events on the Fizzbox website.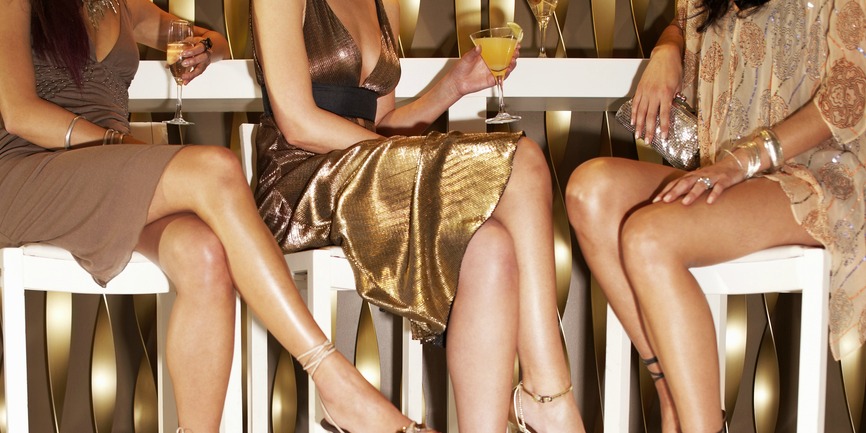 "Black Tie Optional"
Translation: Still pretty formal but cocktail dresses and dark suits are acceptable too.
Women
The optional part of this dress code makes this a little murkier to understand at first. But it generally means you're given the option of a slightly more casual dress.
An ankle grazing dress and statement jewellery is a fool proof outfit, but anything from a long dress to a cocktail number is suitable.
Men
Guys can wear a tuxedo with a bow tie or a dark suit and tie if they want something a little more casual. No blue, grey or other colour suits though, stick to smart, but it doesn't have to be Oscars smart.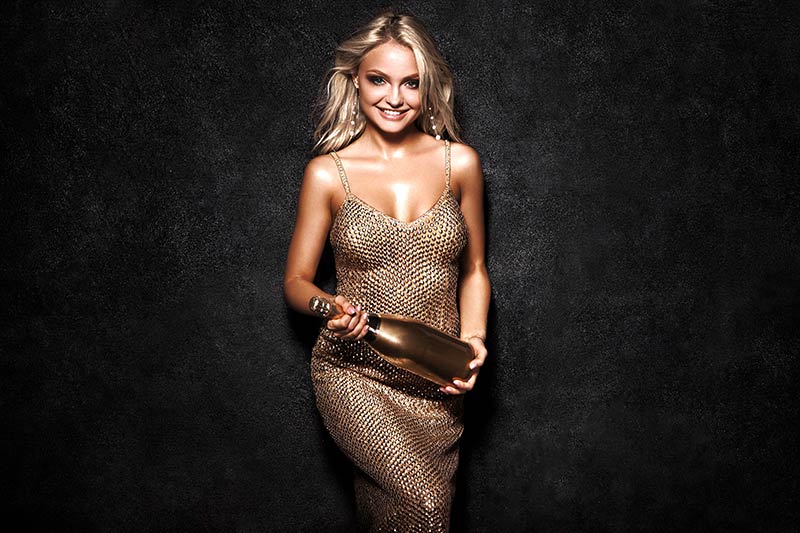 "Cocktail"
Translation: Killer beauty for women, dashing and timeless for men.
Women
The little black dress is a classic cocktail party go-to. The cocktail dress code is a chance to experiment with rich fabrics like chiffon, velvet and lace.
Rule of thumb for a glitzy cocktail party – keep the hemline modest. With your arms hanging by your side, the hemline shouldn't be higher than your fingertips.
Whatever dress you choose just make sure that your footwear is fancy. Dust off those killer heels and turn heads with your stilettos. A tip for those with two left feet – the daintier the heel, the more graceful your feet will look on the dance floor!
Men
Dashing and timeless – wear a dark suit that's a well fitted toned down version of a tux and a tie. Always pair it with a smart shiny pair of shoes. Trainers are always a no. You'll probably be turned away from Cocktail parties if you try your luck with sneakers.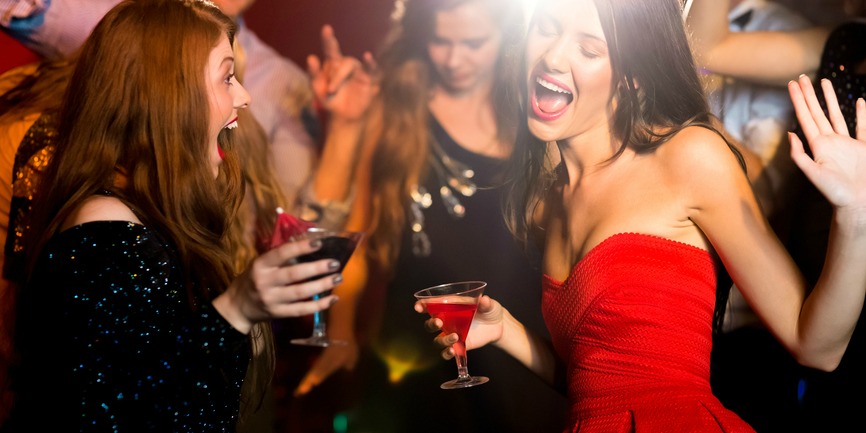 "Festive"
Translation: Glitter, sequins and bright coloured dresses
Women
This dress code is a holiday season favourite and calls for anything similar to the cocktail attire, perhaps with a bit of sparkle, glitter and definitely the colour red.
Match a cocktail dress with a glittery eye shadow and tousled curly hair for a fool proof festive look. Stay away from the reindeer headbands and jingle bell earrings because "festive" doesn't mean tacky!
Men
A dark suit paired with a bright festive tie will be a hit will add a bit of razzle-dazzle to a more formal outfit.
Try a velvet blazer or a cashmere jumper and corduroys for an alternative Christmas look.
"Smart Casual"
Translation: Dress up, dress down cross
Women
This is an often confusing dress code. Jeans? No jean? Are trainers appropriate? Well let's rule out trainers for a start…
Pair a weekend essential like a pair of jeans with a more sophisticated and glamorous item, such as a smart blouse and blazer and a pair of boots or lavish flats. A trendy jumpsuit or smart trousers with a well-fitting top…The goal is refined but not uptight.
Men
Think about what you'd wear on a date, smart chinos with a tailored shirt but no suits or ties. Opt for dark denim over light denim for a classy evening look.
Try out your smart casual attire at the best Christmas parties this year in London.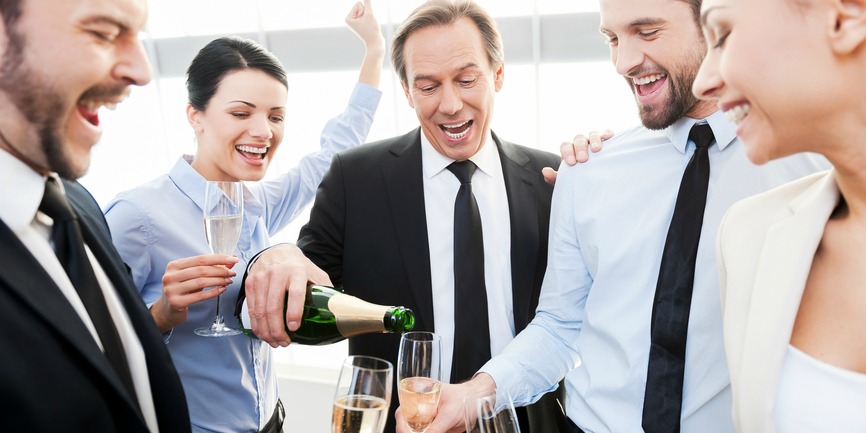 "Business Attire"
Translation: What you would wear to an interview cross business lunch
Women
Smart pant suits and long coats or blazers are an absolute must for the businesswoman who must attend formal business parties. Don't go experimenting with fashion trends,
Tailored dresses are also acceptable, but keep the hemline around the knee. Choose pumps over flat shoes and spiff up your look with a touch of colour or sparkle for the holiday season.
Men
Wear a suit and tie, a grey or navy suit is best for these kinds of parties. Black suits will make you look like a maître-d.
This dress code is pretty clear cut, but just in case – wear what you'd wear to an important interview.
Now that we've got that cleared up, you can head over to Fizzbox's shared and exclusive Christmas parties and find one to suit your style…