"Smart casual? What does that even mean!" For those who are confused by the horde of dress codes party goers are forced to endure these days, here is our complete guide to help you decipher those oxymoron-riddled, often baffling party dress codes.
Black Tie Dress Code
Translation: This is a really formal event. Think Hollywood glamour.
Black Tie for Women:
The safe bet is a floor length gown, think of the Oscars. What would the A-list actresses wear? An evening bag is a must so invest in a metallic clutch that looks dressed up enough for all your parties. If you feel like a floor length gown isn't for you or you're not sure if you can glamorously pull off a maxi-dress, then a tea length gown is the next best choice. Accessorise with bold statement jewellery, a dramatic necklace or dangling earrings, but the golden rule is never wear both!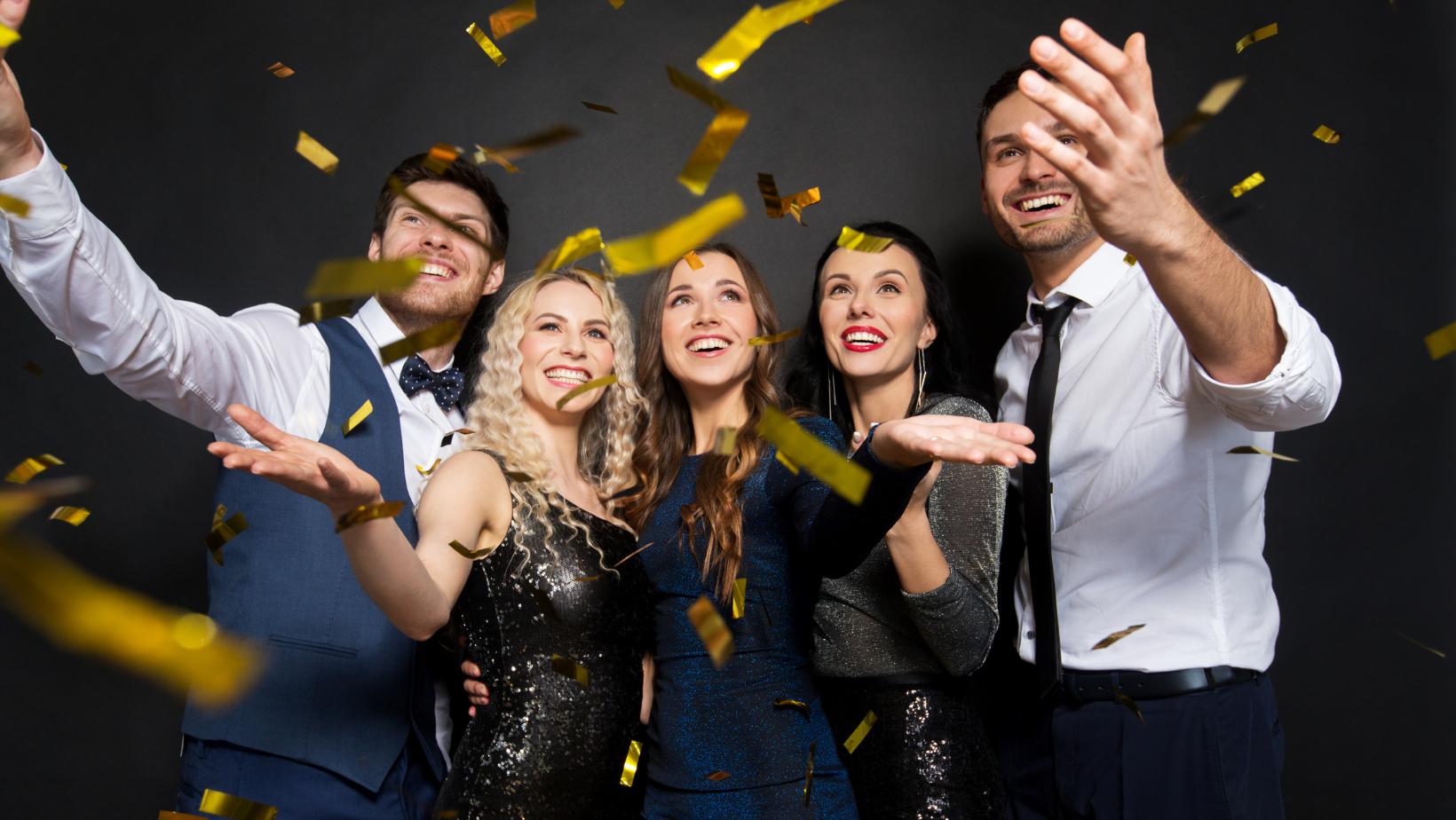 Black Tie for Men:
This is crystal clear for men; wear a tuxedo with a black bow tie. And make it a real one, hand tied, none of those clip-ons, this is a classy event! Traditional black tie for men usually consist of materials such as barathea, a black wool with a hopsack twill that gives the clothes an expensive lightly pebbled rib to them, or ultrafine herringbone. Trousers should always be slightly tapered, no tents please guys, but at the same time we're not looking for leggings. Shined black shoes are an absolute must.
Black Tie Optional Dress Code
Translation: Still pretty formal but cocktail dresses and dark suits are acceptable too.
Black Tie Optional for Women:
The optional part of this dress code makes this a little murkier to understand at first. But it generally means you're given the option of a slightly more casual dress. An ankle grazing dress and statement jewellery is a fool proof outfit, but anything from a long dress to a cocktail number is suitable.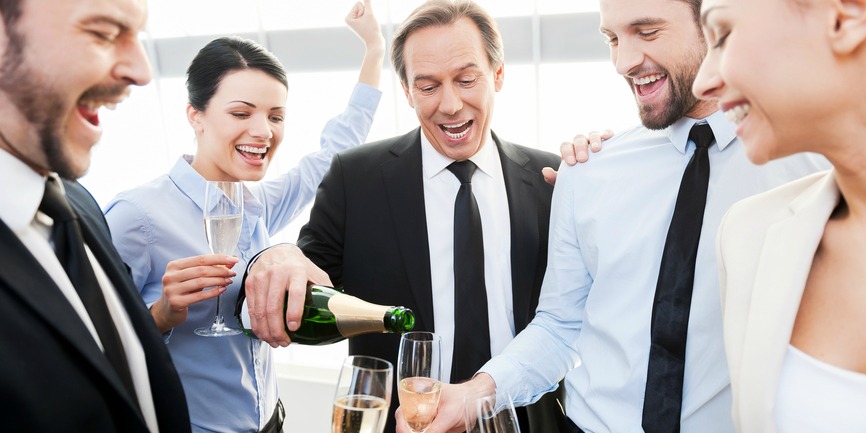 Black Tie Optional for Men:
Guys can wear a tuxedo with a bow tie or a dark suit and tie if they want something a little more casual. No blue, grey or other colour suits though, stick to smart, but it doesn't have to be Oscars smart.
Cocktail Dress Code
Translation: Killer beauty for women; dashing and timeless for men.
Cocktail Dress Code for Women:
The little black dress is a classic cocktail party go-to. The cocktail dress code is a chance to experiment with rich fabrics like chiffon, velvet and lace. Rule of thumb for a glitzy cocktail party – keep the hemline modest. With your arms hanging by your side, the hemline shouldn't be higher than your fingertips. Whatever dress you choose, just make sure that your footwear is fancy. Dust off those killer heels and turn heads with your stilettos. A tip for those with two left feet. The daintier the heel, the more graceful your feet will look on the dance floor!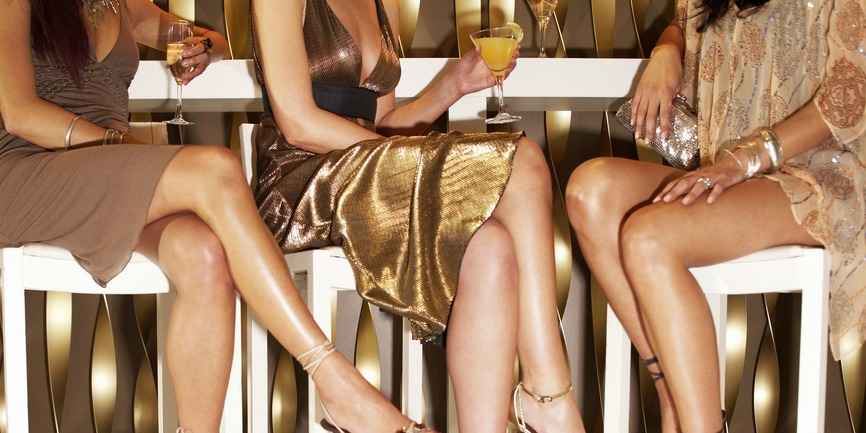 Cocktail Dress Code for Men:
Dashing and timeless. Wear a dark suit that's a well fitted toned down version of a tux and a tie. Always pair it with a smart shiny pair of shoes. Trainers are always a no. You'll probably be turned away from cocktail parties if you try your luck with trainers.
Festive Dress Code
Translation: Glitter, sequins and bright coloured dresses to fit a festive theme.
Festive Dress Code for Women:
This dress code is a holiday season favourite and calls for anything similar to the cocktail attire but with a bit of sparkle, glitter and definitely the colours red and green perfect for any Christmas party. Match a cocktail dress with a glittery eye shadow and tousled curly hair for a fool proof festive look. This dress code is all about personal taste. It can be as cheesy as you like (think reindeer headbands and jingle bell earrings!) or classy if you believe that festive doesn't have to be tacky.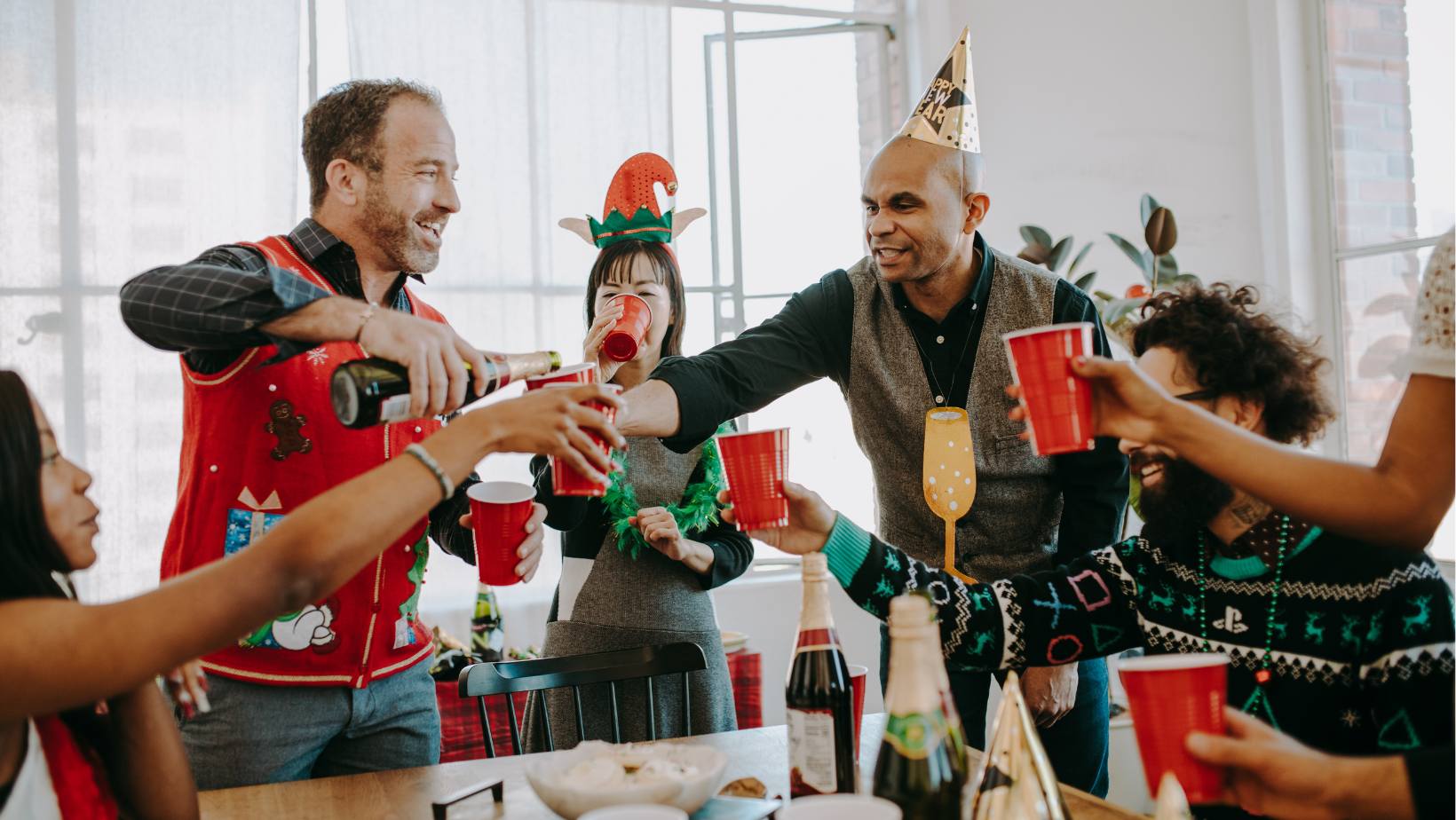 Festive Dress Code for Men:
A dark suit paired with a bright festive tie will be a hit will add a bit of razzle-dazzle to a more formal outfit. Try a velvet blazer or a cashmere jumper and corduroys for an alternative Christmas look. Feel free to accessorise for some extra festive fun. Think Christmassy ties, pocket squares or jumpers.
Smart Casual Dress Code
Translation: A dress up, dress down cross.
Smart Casual for Women:
This is an often confusing dress code. Jeans? No jeans? Are trainers appropriate? Well, let's rule out trainers for a start. Pair a weekend essential like jeans with a more sophisticated and glamorous item, such as a smart blouse and blazer and a pair of boots or smart flats. A trendy jumpsuit or smart trousers with a well-fitting, pretty top. The goal is refined but not uptight.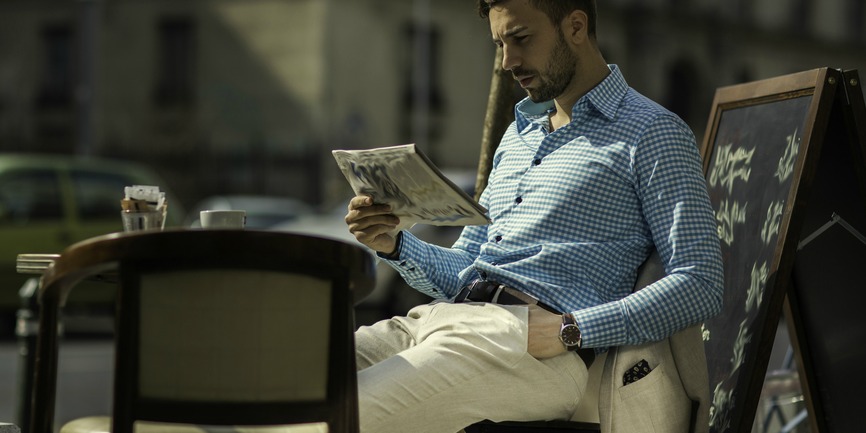 Smart Casual for Men:
Think about what you'd wear on a date, smart chinos with a tailored shirt but no suits or ties. Opt for dark denim over light denim for a classy evening look. Smart jeans and a nice shirt go a long way with a classic smart casual look like this. Try out your smart casual attire at the best Christmas party ideas and venues this year in a city near you.
Business Attire Dress Code
Translation: What you would wear to an interview cross business lunch.
Business Attire for Women:
Smart pant suits and long coats or blazers are an absolute must for the businesswoman who must attend formal business parties. Don't go experimenting with fashion trends; keep it classy and classic. Tailored dresses are also acceptable, but keep the hemline around the knee. Choose pumps over flat shoes and spiff up your look with a touch of colour or sparkle for any season.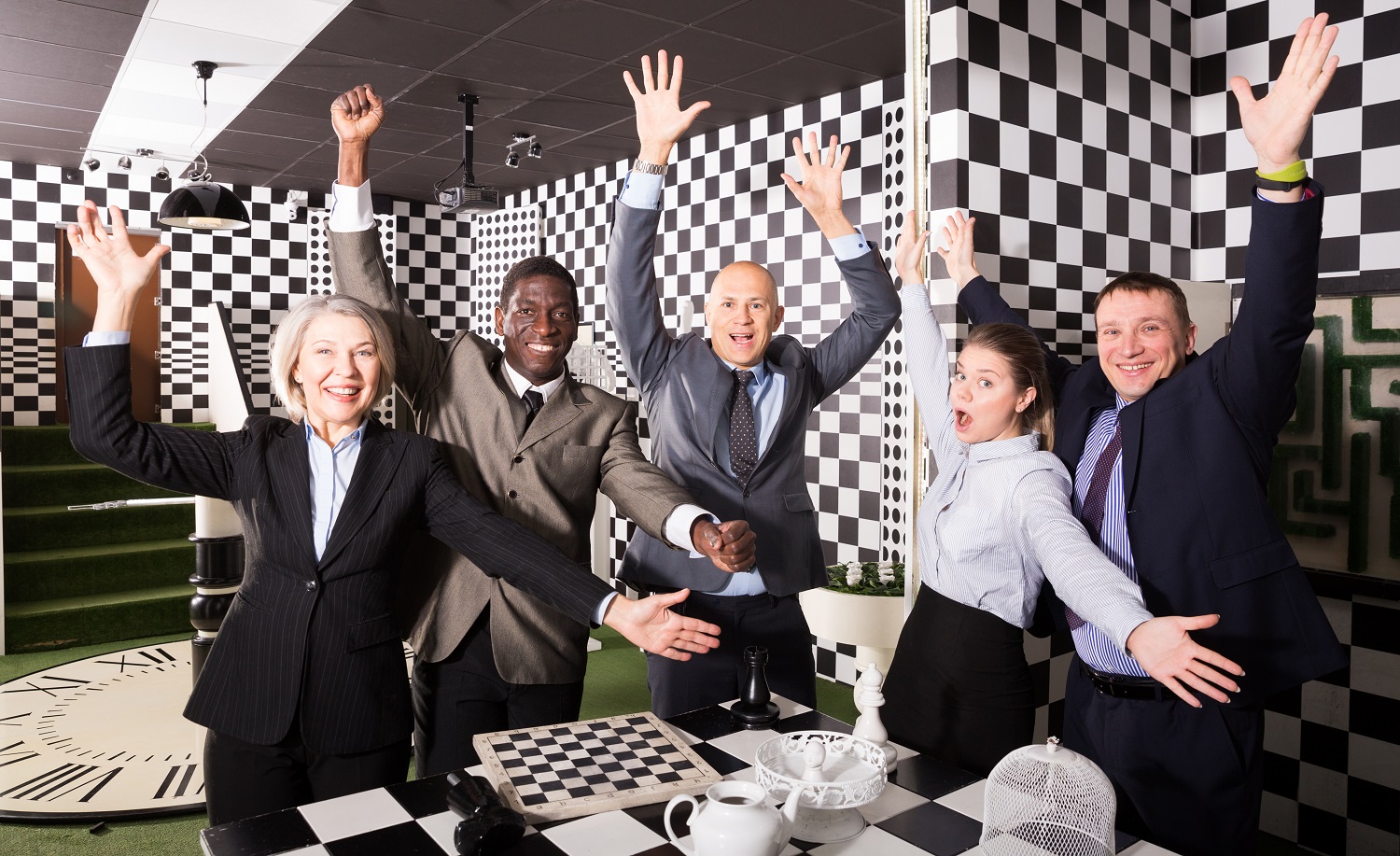 Business Attire for Men:
Wear a suit and tie, a grey or navy suit is best for these kinds of parties. Black suits might make you look like a waiter! There's nothing wrong with that but it might not be the look you're trying to achieve for your event. This party dress code is pretty clear cut, but just in case, wear what you'd wear to an important interview.
White Tie Dress Code
Translation: More formal than black tie. The cream of the crop when it comes to fancy dress codes.
White Tie for Women:
White tie events are the cream of the crop when it comes to formality. Ladies, it's time to channel your inner Cinderella with a full-length, formal gown and elegant accessories. Opt for classic colours like black or deep jewel tones. This is your chance to shine like a star.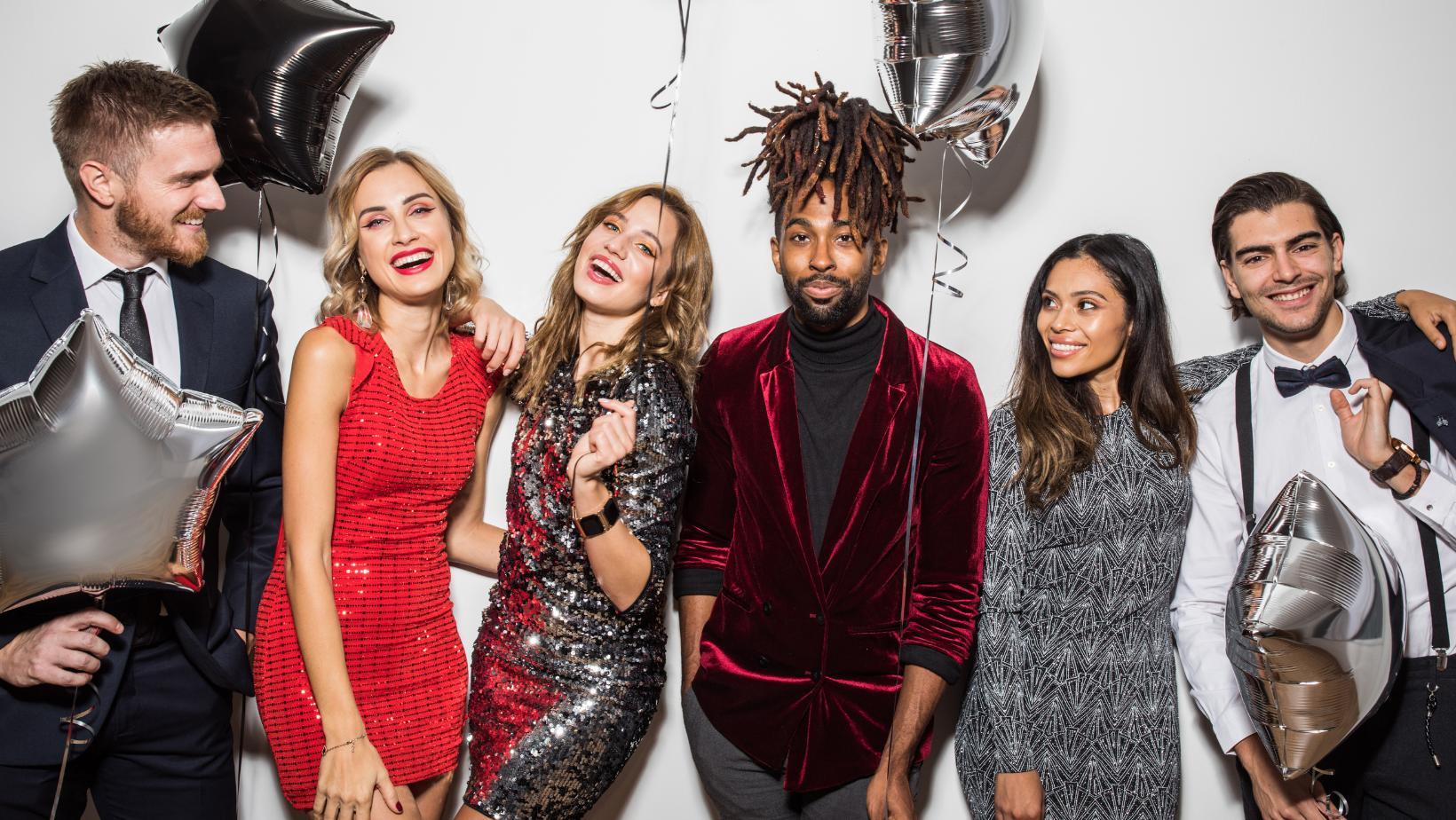 White Tie for Men:
For the guys, it's a black or midnight blue tailcoat, a white wing-collared shirt with a stiff front, black trousers a white bowtie and black patent leather shoes for a polished finish. Don't forget accessories such as silk pocket squares, cufflinks and a waistcoat for extra flair.
Beach Party Dress Code
Translation: This dress code is all about embracing the relaxed, carefree vibe of a seaside soirée.
Beach Party Dress Code for Women:
Sundresses or maxi dresses in vibrant colours or floral prints are ideal. Look for flowy, breathable materials to stay cool if your party takes place in the warmer months. Footwear-wise, strappy sandals or espadrilles are perfect for the beachy vibe. Also consider a wide-brimmed sun hat, oversized sunglasses, and a beachy tote bag.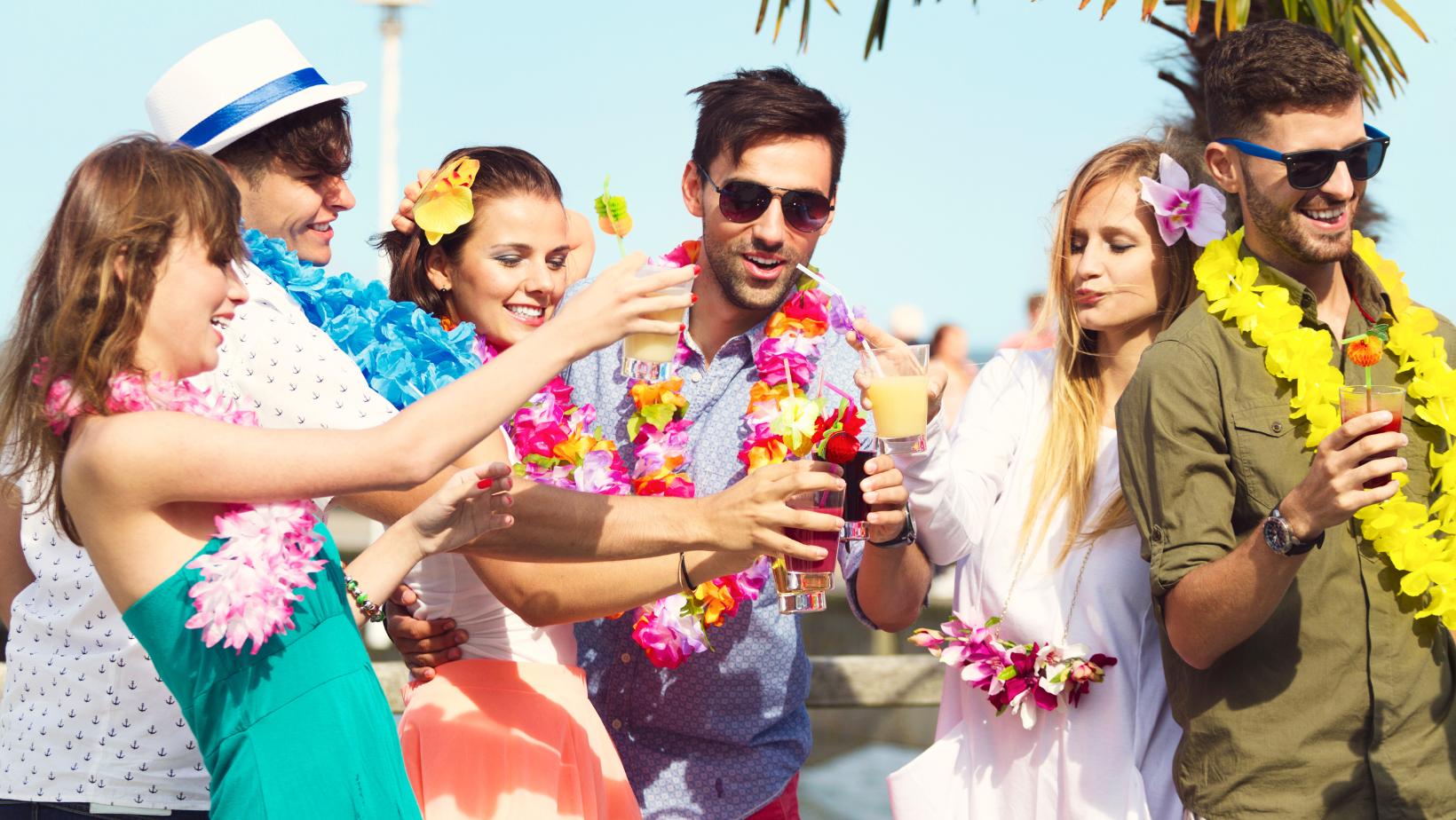 Beach Party Dress Code for Men:
Choose light, breathable fabrics like linen or cotton. Crisp, short-sleeved button-up shirts are a classic choice. Hawaiian prints are also a fun option. Comfort is key, so go for shorts or lightweight chinos. Bright, tropical patterns or pastel colours add a playful touch. Leave those heavy dress shoes at home. Go for comfortable sandals or boat shoes. When it comes to accessories, a straw hat, sunglasses, and a colourful watch can complete your beachy look.
Costume Party Dress Code
Translation: The ultimate playground for your imagination, allowing you to step into the shoes of your favourite characters, historical figures or even create your own alter ego.
Costume Party Dress Codes for Women and Men:
Here are some costume party ideas to spark your creativity: Unleash your inner superhero! Whether you're Batman, Wonder Woman, or Spider-Man, you'll be the life of the party. Channel the elegance of the past by dressing as a famous historical figure. Become a star from the silver screen. Think Elsa from Frozen, James Bond, or the Mad Hatter from Alice in Wonderland. Let your imagination soar as a mythical creature like a unicorn, dragon or mermaid. Alternatively, you can coordinate with friends for a group theme, like the cast of your favourite TV show or characters from a specific movie franchise.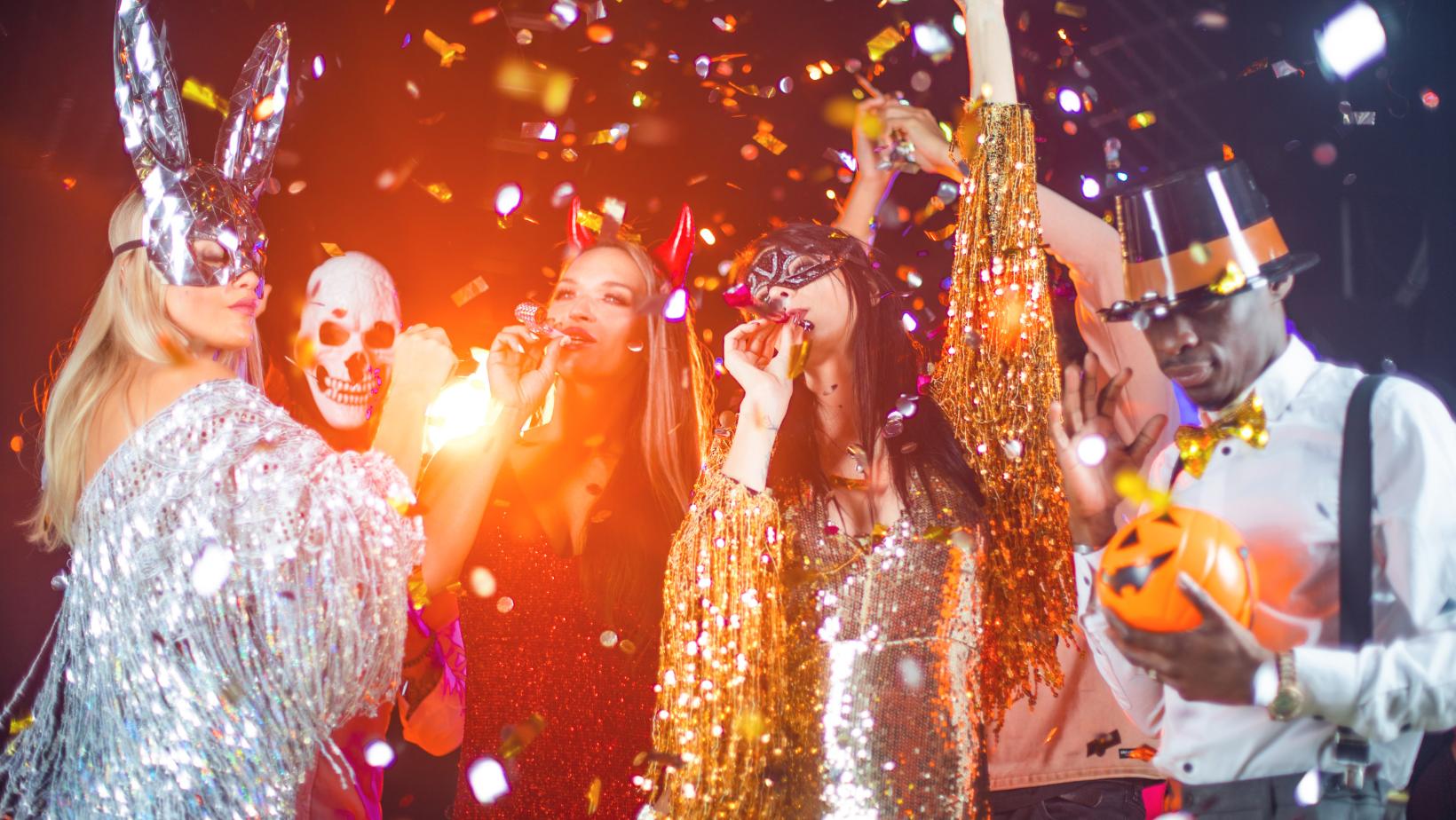 Look Fabulous for Your Next Party
Now that you're all clued up with party dress codes, why not head over to Fizzbox's Christmas party listings and find the perfect party to suit your style, whether you're celebrating a Christmas party in Bournemouth or an office Christmas party in Bristol or you're celebrating something or somewhere else altogether. Now, go and strut your stuff!